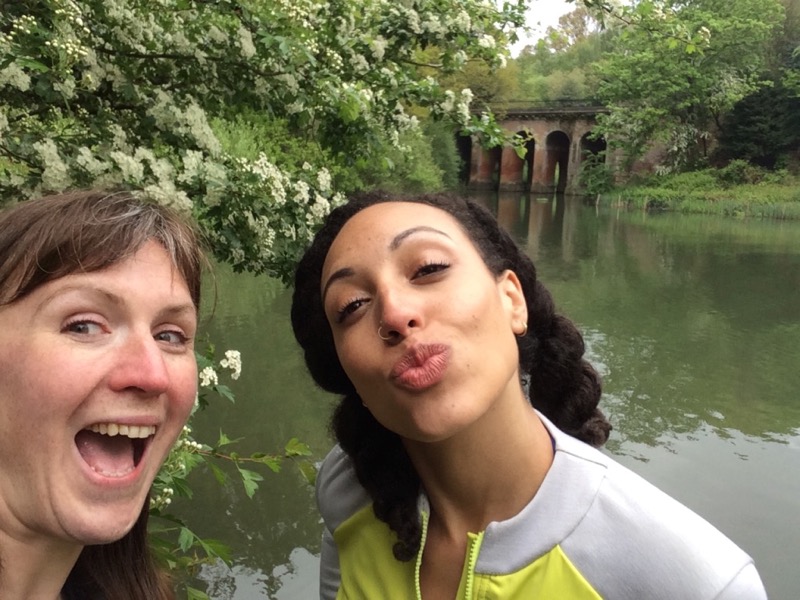 My sewing activewear book won't be out til early 2018, but due to lead times in the publishing world, the words are already written, illustrations drawn, patterns drafted, and samples sewn. Some of you may think I'm just being a cruel tease by not showing you all 13 designs right now but honestly, it's better this way – if I revealed all now, not only would you still have to wait til next year to sew them up anyway, but they'd also be tired and old in your mind – "Didn't I already see this design somewhere before…?". So at least this way you may have to wait a while to see everything, but you'll be able to start sewing them without too much of a gap. When I do have bits I can share, however, I'm happy to do so as I know so many of you are as excited as I am to see its arrival, which is awesome!
One big advantage of working with a major international publisher is that they know how to best shoot and show off the designs I've created. From the very first meeting I requested to bring my own athlete models, as I wanted to showcase real women who workout – not just models doing a fake run for the cameras. For the 13 designs we'd need 3 athlete models, and since some of the shots would be in a studio, it made sense for the publisher to source an athlete closer to their base in Devon – and Jade is every bit as strong and lovely as the ladies who've modelled for FehrTrade Patterns over the years!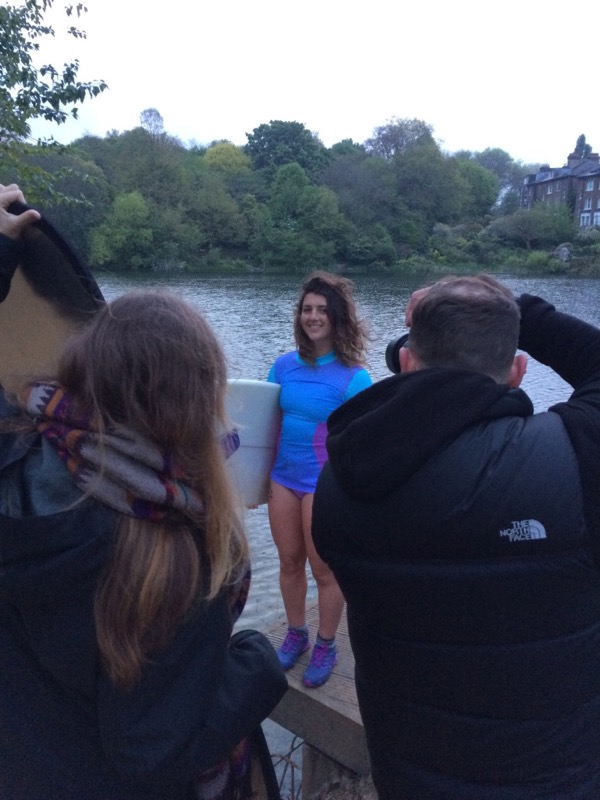 For the outdoor shoot, I asked two of my former athlete models (and friends!) if they'd like to model for me again, this time with a professional fashion photographer behind the lens instead of inept me! And happily, both Sanchia and Emily agreed without hesitation! You may remember Sanchia from my Threshold Shorts pattern, and Emily from my Surf to Summit Top (Ladies) pattern, specifically. So after an initial round of fittings (so glamourously made up in lime green poly with marker pen lines and threads everywhere!) crammed into their busy schedules, I sewed up the samples for all three athlete models to the end of April deadline, with them slowly filling up a hanging rail in the spare bedroom as I ticked them off the list, one by one.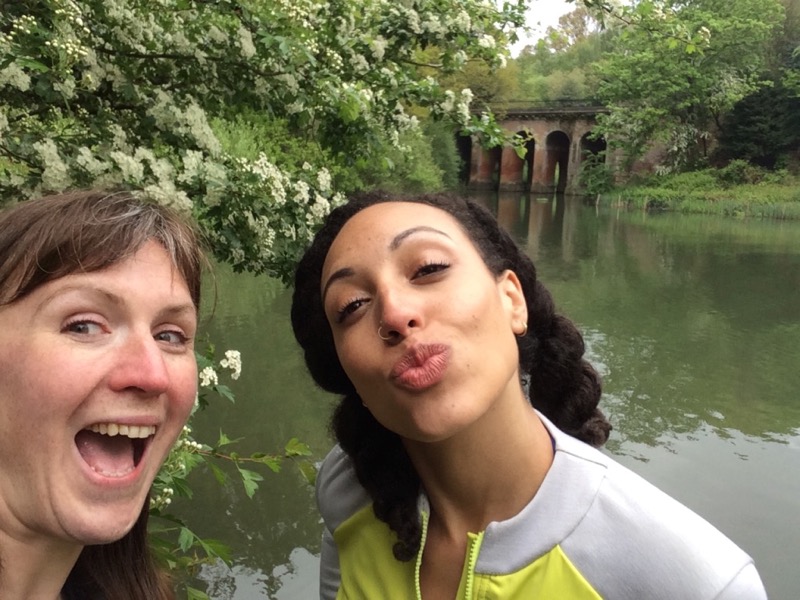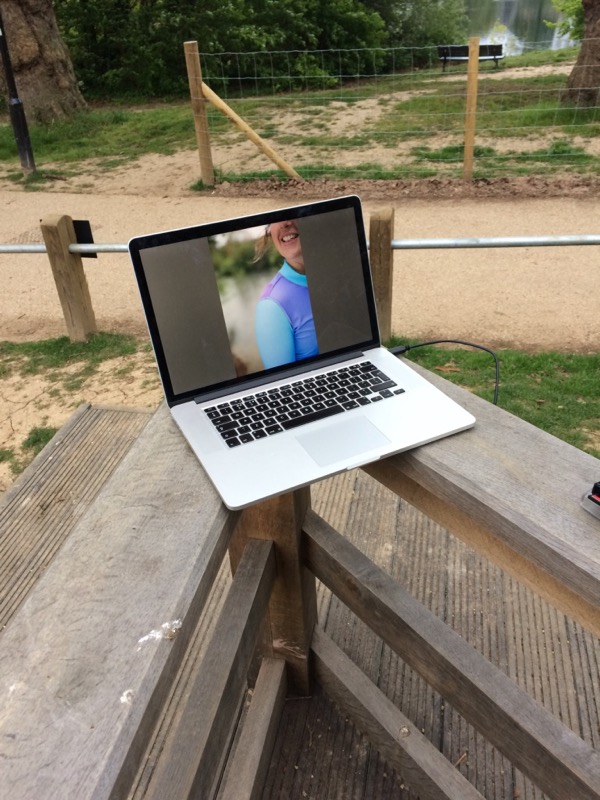 When I suggested photoshoot locations to the publisher a few months ago, I threw Hampstead Heath into the mix, but I didn't actually think they'd be able to convince the Corporation of London to give us a permit (£££) to shoot for the day. But it turns out another advantage of having the support of a big publisher is that they hire an art director to sort out this sort of thing, and Sarah really made the whole day run smoothly! She and Jason (the photographer) and Ali (shoot assistant) scoped out all the best backdrops the day before, deciding exactly which outfits should be shot where and in what sequence, along with precisely which garment details needed to be captured, too. Believe me, I've learned a thing or two for future pattern shoots after this!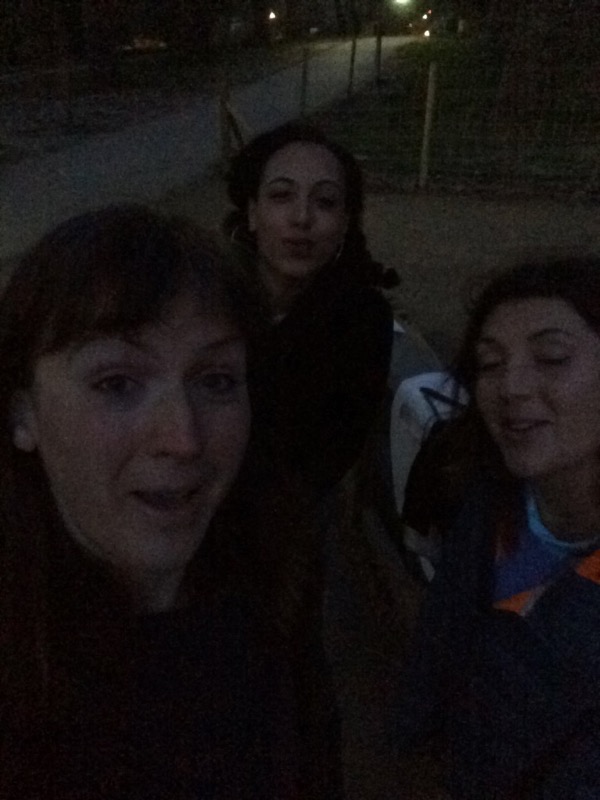 The idea was to capture sunrise over the ponds, so we all had cabs collecting us at 4am(!) in order to get everyone into position for sunrise at 5:30. But as is the case some days, sunrise just never happened – it just got lighter and lighter until it was just daylight. In fact, the weather really didn't cooperate the whole day – it was absolutely freezing and drizzling on and off for pretty much the whole day. We couldn't really control the weather, and poor Emily and Sanchia were in crop tops and shorts, so the whole shoot was spent trying to keep them warm in between shots, mostly through the use of hot drinks and Sarah's poncho!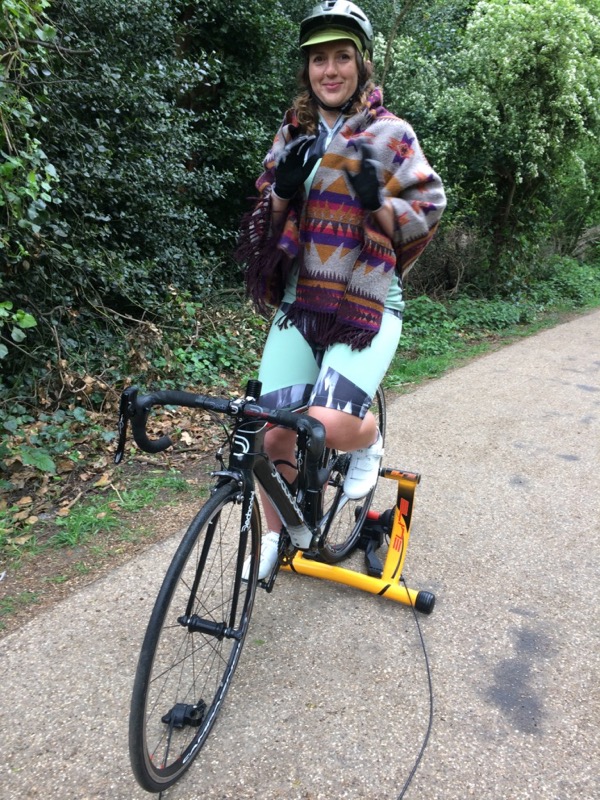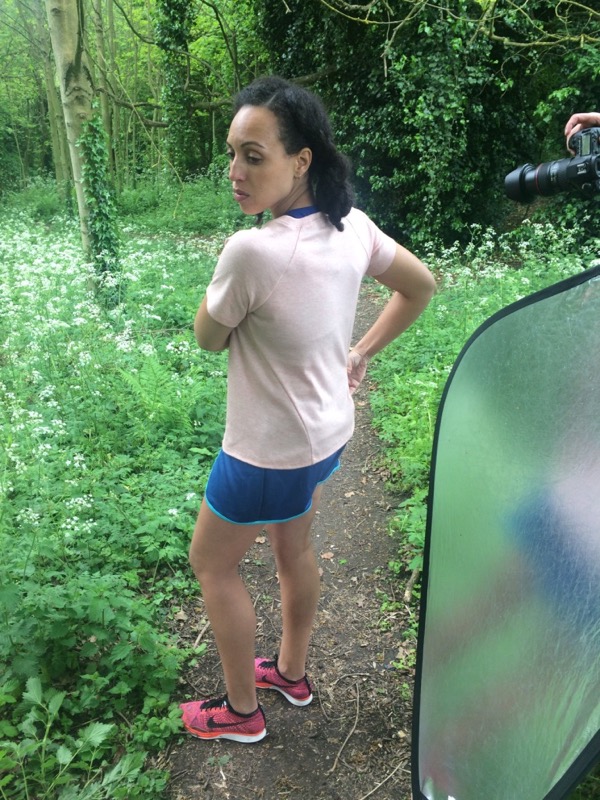 My job for the day was mostly to be on the lookout for any weird wrinkles or pulls in the garments and fix any last minute fitting issues that may come up, as well as keeping Emily and Sanchia's spirits up. These are ladies who've run for hours (and days) on end, swum in icy waters, and lifted and twisted incredible amounts, but 12 hours spent in the cold and damp is likely to put anyone in a bad mood. But Sanchia and Emily were total heroes the entire day – they didn't complain even once, even when they were both visibly convulsing and shaking with cold at various points in the day.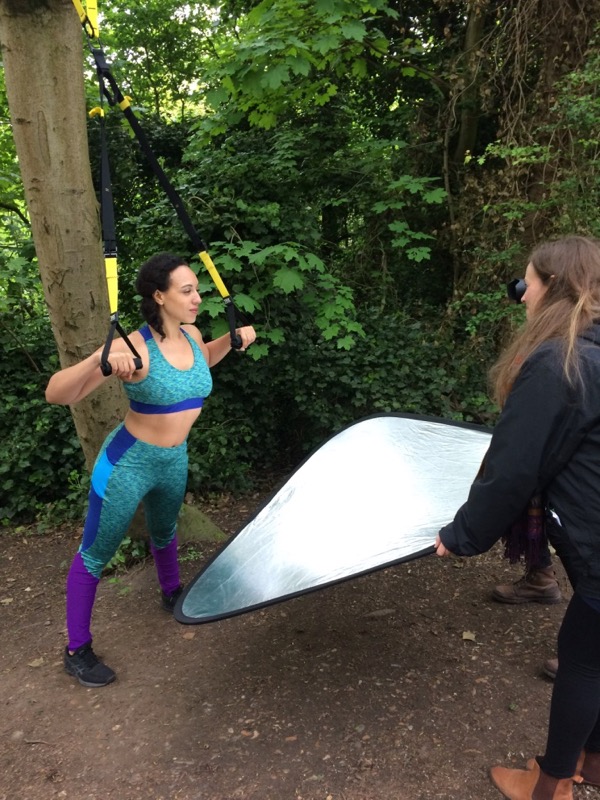 I've seen the unedited proofs from the day, and omfg, they look amazing. Jason, Sarah, and Ali did an incredible job of keeping everyone on track and getting the best shots to show off my designs. Emily and Sanchia not only got up before 4am to stand in a cold park and wee in the woods (we were in a really isolated corner of the Heath!) in order to help support my crazy activewear sewing dream, but they gave it their everything, too. Big smiles, fierce looks, big muscles, and strong poses – hopefully everything you'll feel when you finally get to sew these up and workout yourselves.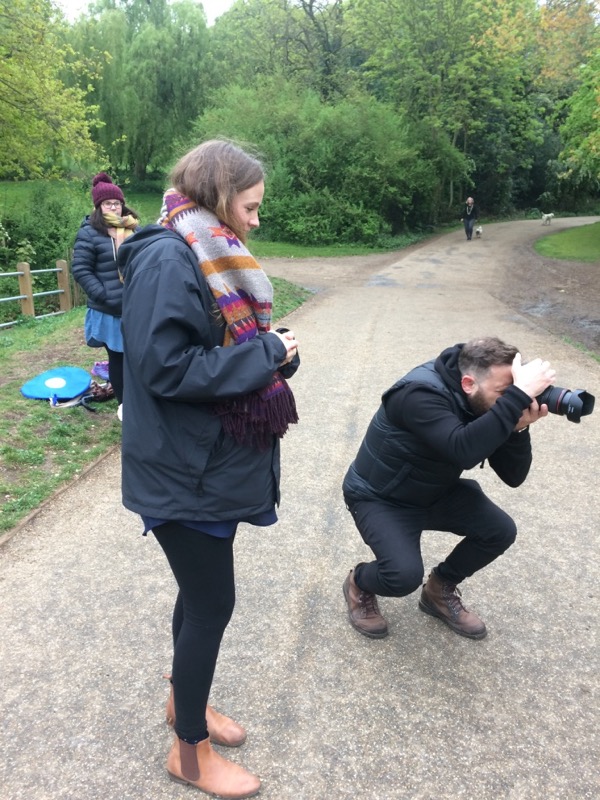 If you'd like to know more about my three athlete models, you can find them at: