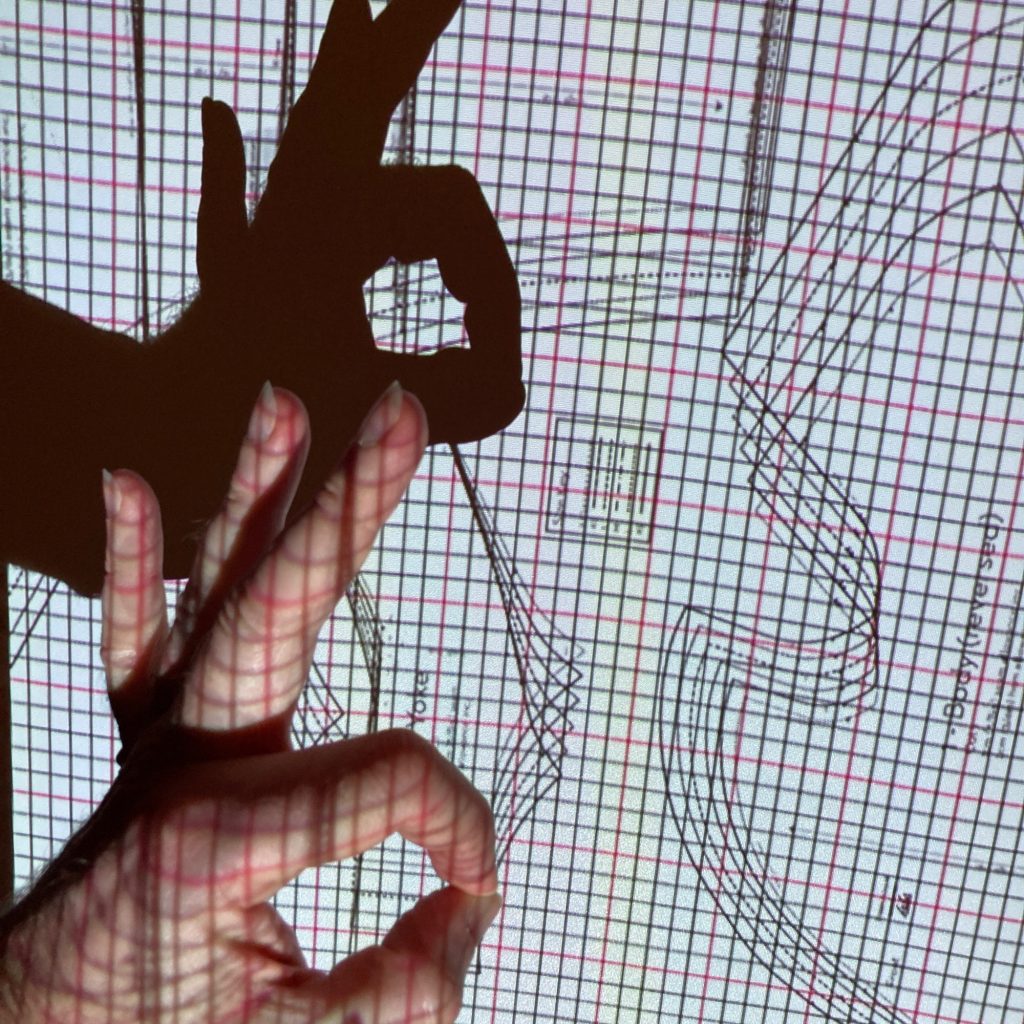 Do you use a projector for sewing? If so, we've got great news as we've just released projector-optimised pdfs for ALL of our patterns!
If you're not familiar with the concept – basically, you use a projector mounted on the ceiling above your cutting table to project the pattern pieces right onto your fabric, eliminating the need for paper altogether! Since we're undergoing major building works here on board HMS FehrTrade, I've not been able to try it myself, so I've taken feedback from some trusty projector pro testers. If you'd like to learn more about using a projector for sewing, here's a great guide to getting started and I'm told the "Projectors for Sewing" Facebook Group is KING at helping folks find cheap projectors, get calibrated, and helping with doing pattern alteration techniques.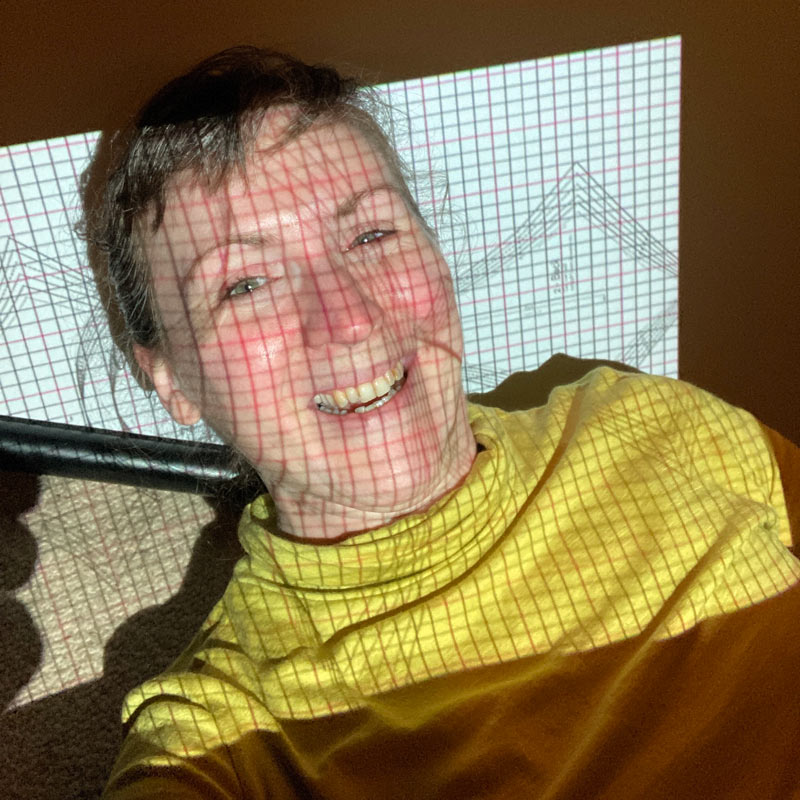 So what exactly is different about these new projector files than, say, the Copy Shop pdfs? Well, for starters, these all include calibration layers in metric and imperial so you can check the scale of everything and that there's no distortion. All the pattern pieces are oriented with the grainline going in the same direction, and any pieces cut on the fold have been expanded flat so you can choose to cut single-layer or on the fold. The pieces are all positioned as close together as possible to minimise scrolling, and I've tried to place them so that any optional extras (hoods, pockets, etc) are grouped at the far right end.
The line thickness and font sizes were also all increased across the board so that they're easier to read at a distance, and the patterns all retain their size layers so you can turn off the ones you don't need (as well as the calibration grid layers once you're set up).
Plus, I made an additional few changes for a some pattern pieces which I knew could be tricky without paper – namely, the body of the Steeplechase Leggings is also given as a mirror image, since this is cut single-layer for most sizes due to the large size of the pattern piece. And the strange, combined neck facing and zipper shield on the Surf to Summit Top (Ladies' and Men's editions) was also expanded flat since the cutting instructions confuse some people and I didn't have to worry about being limited by paper size or number of pages!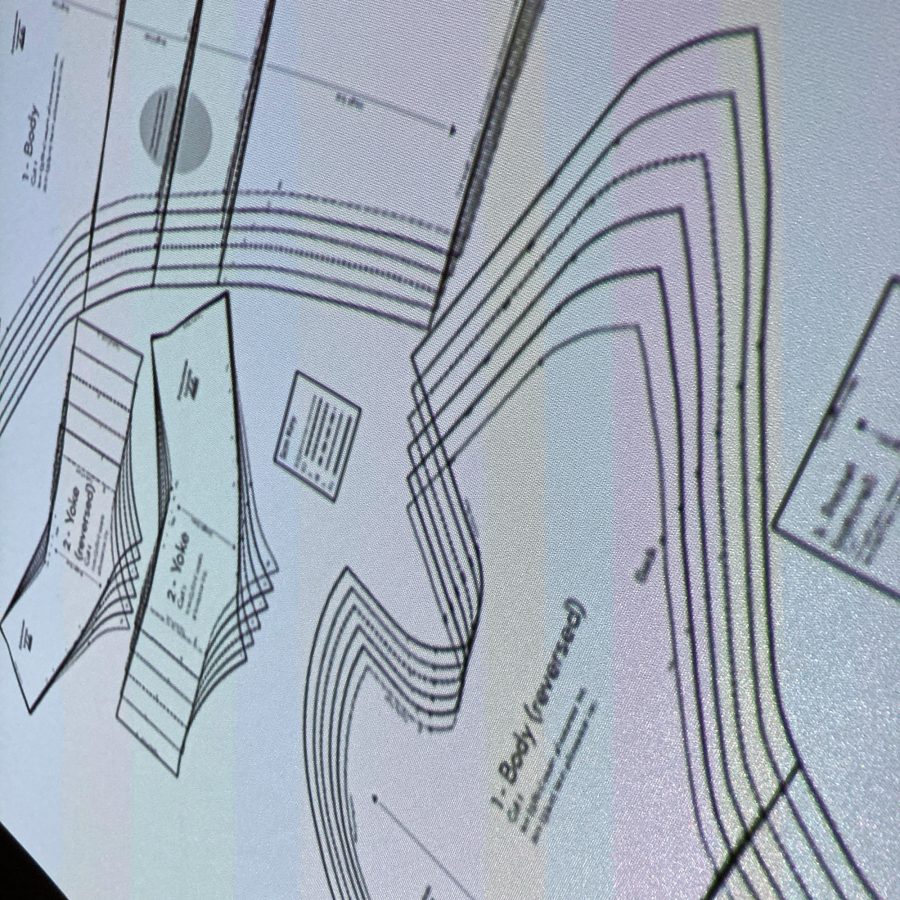 It may have taken me years to update all our digital sewing patterns to have size-layered pdfs, but I've managed to create projector-optimised pdfs for everything in just a couple of weeks! These are available NOW in our shop and our Etsy shop, with other resellers coming soon.
Discount!
If you've got a pattern you've had your eye on, GOOD NEWS! Because not only are all the projector versions included for all our digital patterns right now, but you can use code PROJECTITALL to get 10% off all our digital sewing patterns at shop.fehrtrade.com until the end of March!
To get the projector versions:
If you've already purchased the patterns and don't use a projector – there is no need to update as NONE of the other files have been changed.
Please bear with me as I have to fulfil each of your requests by hand as Etsy do not support pattern updates. I'm only one woman and I will try to process these as quickly as possible. Please request only if you use a projector to cut down on the number of requests to fulfil.