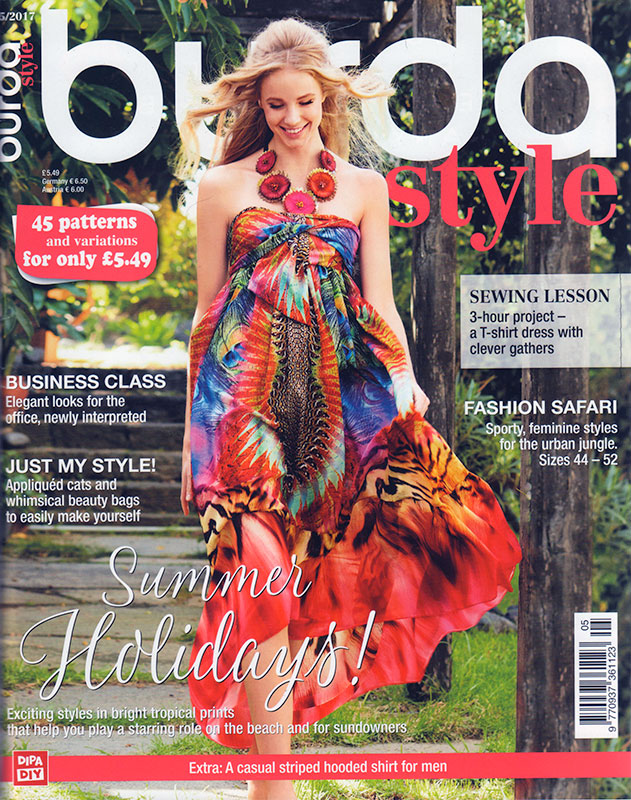 My subscription issue arrived weeks ago but life got in the way – for once it's not an indication of the quality of the designs this month! Burda have an awful lots of floaty and wispy dresses and tops I've skipped past, but there's plenty enough to keep me interested…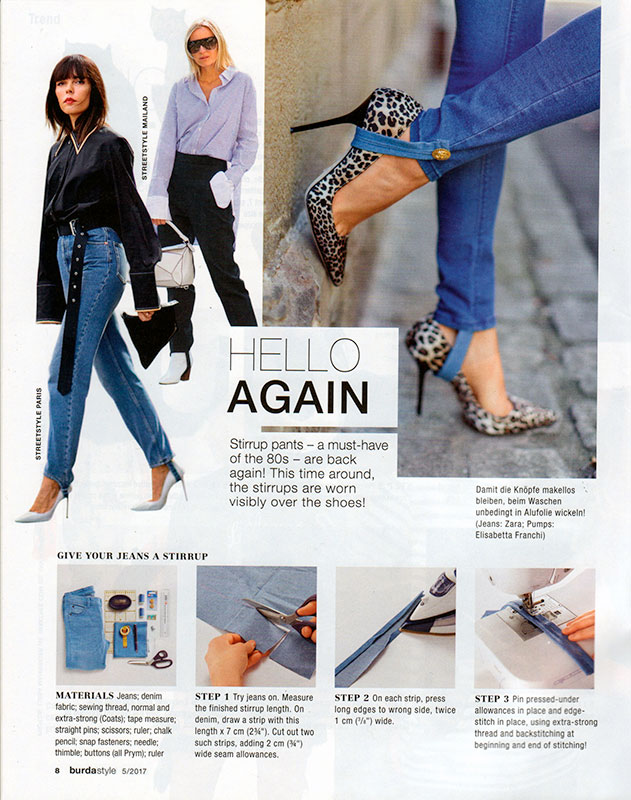 Unfortunately, rather than start with their best material, Burda decide to open the magazine with some hideous jean stirrup crafting, resulting in a look that even Julia Roberts' character in Pretty Woman would turn down as "looking a bit too streetwalker cliché".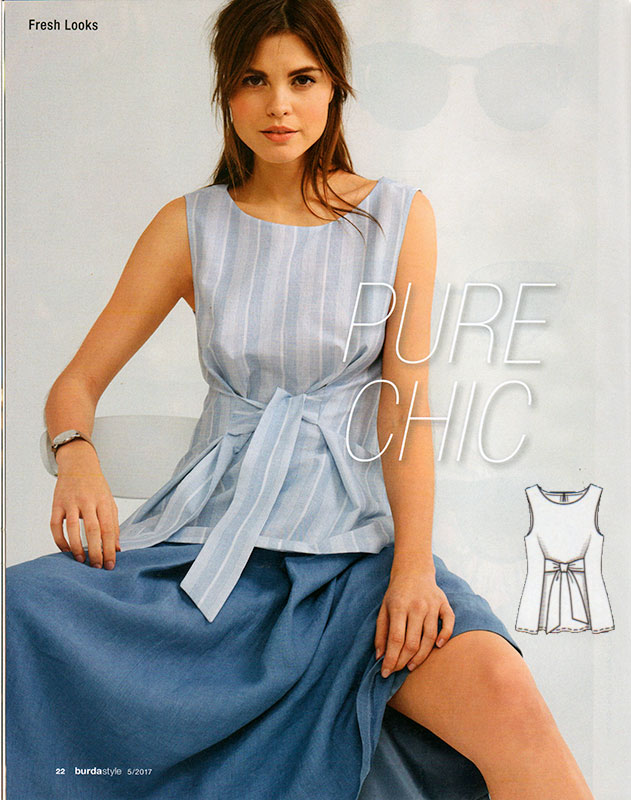 I'm kinda torn with this top design – on one hand, I really like the idea of an adjustable front tie for both adding interest and also changing the degree of ease from day to day (as weight fluctuates or the weather dictates). But on the other hand, all the versions in the magazine looked crumpled and fit the models really poorly, so it gives me doubts as to whether this would actually work in real life (I chose the best of the versions in the mag – the others looked way worse!).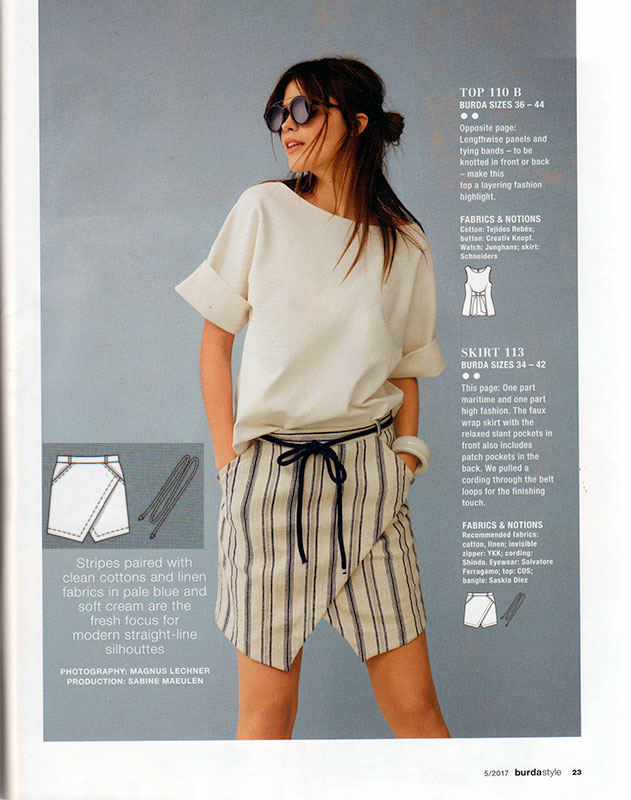 This design reminds me of the shorts that were doing the pattern company rounds a few years ago – a knockoff of a Zara design that Burda, Simplicity and KnipMode all drafted versions of. This is a very similar look but in a skirt with a jeans-skirt style back view (with some interesting back pockets they don't show other than in the tech drawing).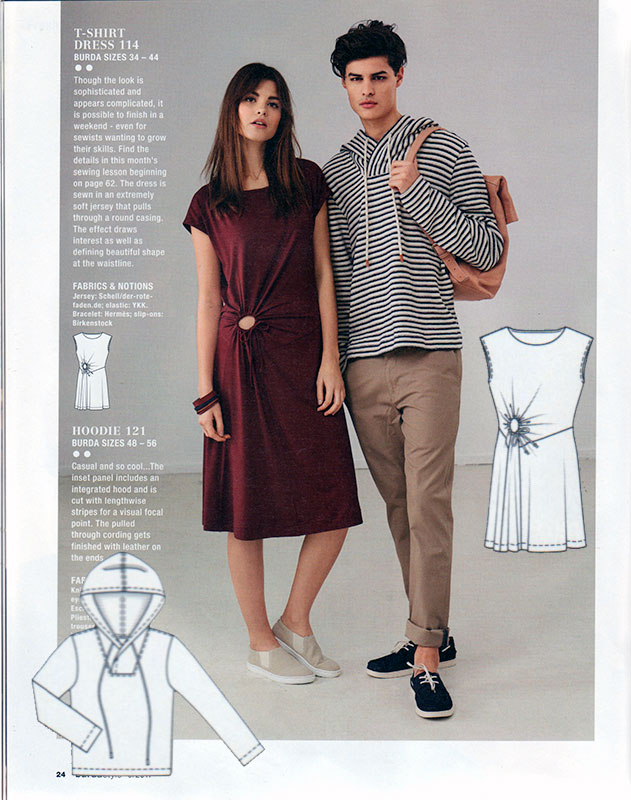 The concept of a dress or top that's not bra-friendly is nothing new but I think this is the first design I've ever seen that's not underwear-friendly!! 😳 I mean, I get what they're trying to do and show a little peekaboo of skin but why would you put it on your hip like that?? 🙈
Thankfully, the men's hoodie pattern has no such peekaboo feature, and looks to be a pretty good basic!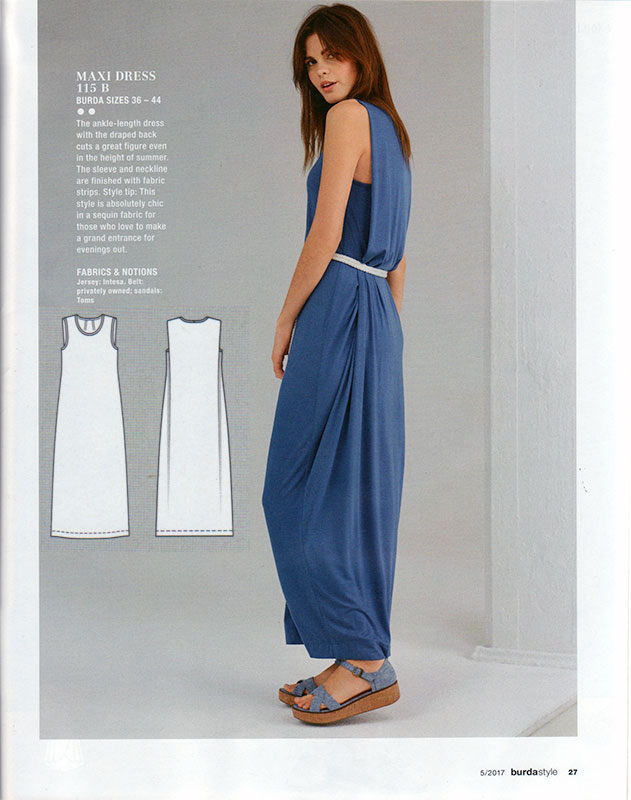 I don't wear much maxi-length clothing, but I think this dress is beautiful in its simplicity – easy to make, easy to wear, has a chic back view with those integrated pleats and just all-around gets massive thumbs up from me. Love it.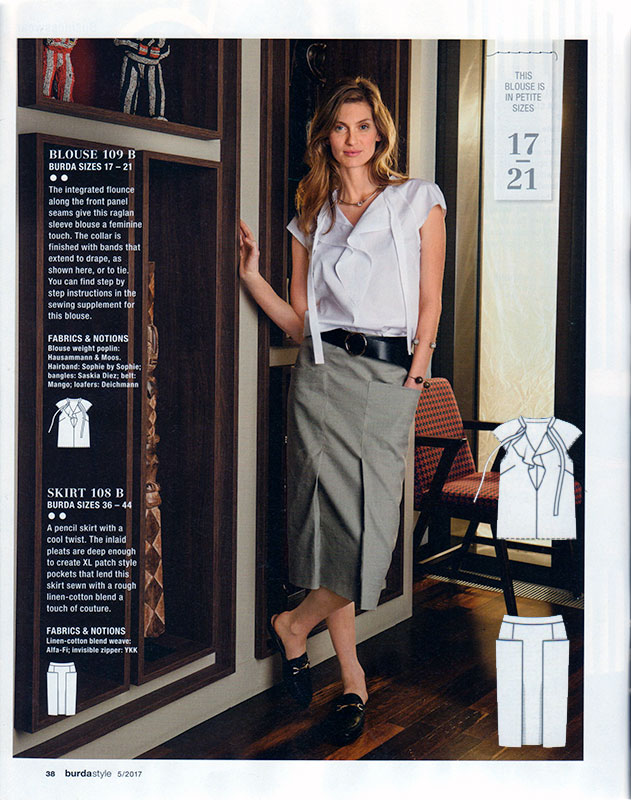 This slim midi skirt with its large pockets and deep walking pleats is another design win in my opinion! The pattern pieces are surprisingly simple and it's one I'd wear in a heartbeat to the office, too (err, once I put together a cycling garter, that is).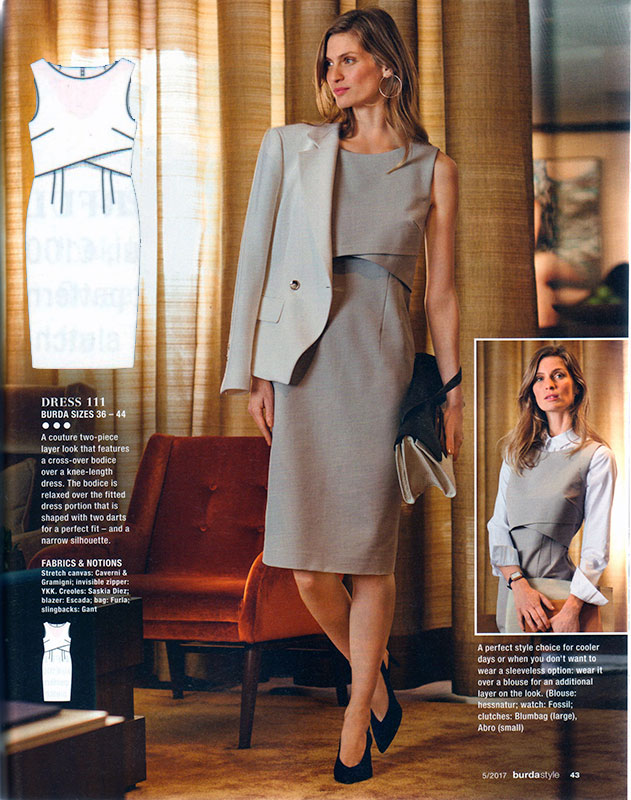 There's a surprising amount of chic business wear in this issue, and this sheath dress is another inspired design! It's comprised of an inner sheath dress layer (the bodice made in a lining fabric) with two outer bodice layers criss-crossing to give the illusion of a high waisted skirt from the front. I'm not sure how this would work for those with a full bust, but if you've got the figure to pull this off it'd be a stunner for you next big presentation…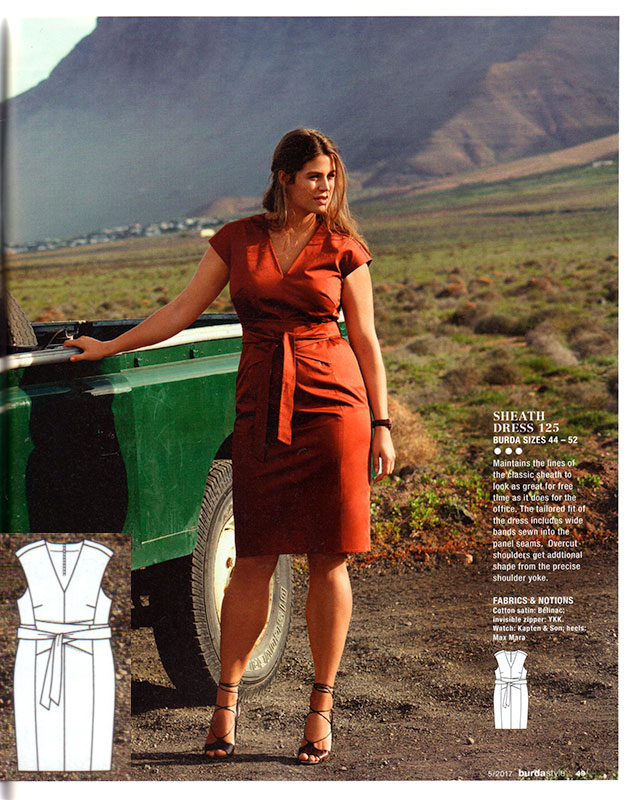 In the Plus section I was immediately drawn to the seamlines of this sheath dress with it's multiple waist belts and cap sleeves. Long princess lines in both front and back mean this would be much easier to fine tune the fit on than most dresses, too.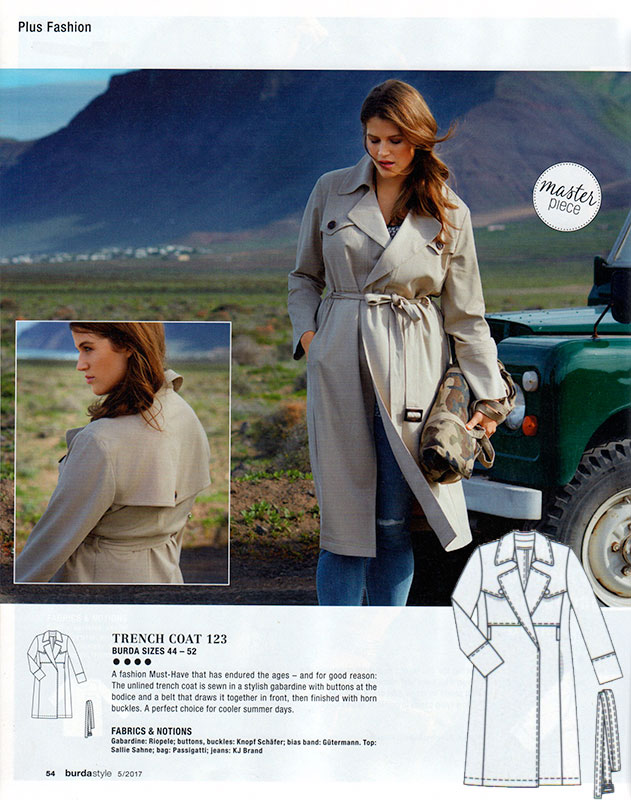 The only other Plus pattern that caught my attention was this classic trenchcoat. All the right details, plus pockets and a back yoke and surprisingly detailed instructions coming from Burda, too.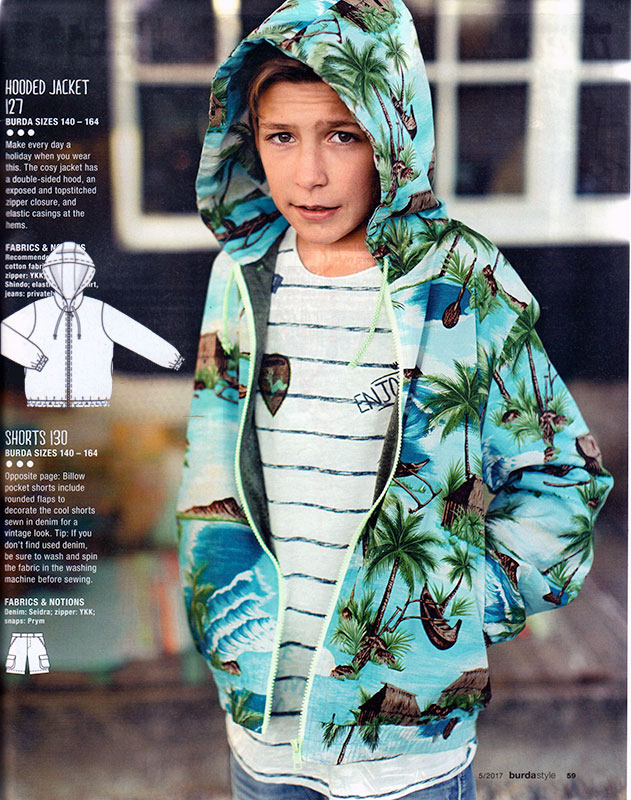 And finally, the kids patterns for this issue are ALL for tween boys!! Patterns for older boys are almost impossible to find, and when they do exist, it's always that same button-down shirt everyone thinks men must wear 24/7 or something (yup, there's one included here, too). But here there's a great hoodie, cargo shorts, a sweatshirt with shoulder zip detail, bermuda shorts, and even a backpack I'm considering making for myself. So if you've got an older boy to sew for, you're going to want to grab this issue just for these patterns alone!
What did you all think of this issue? Did I miss anything you loved? Anyone got the jeans stirrups or peekaboo dress on their Must Sew List?