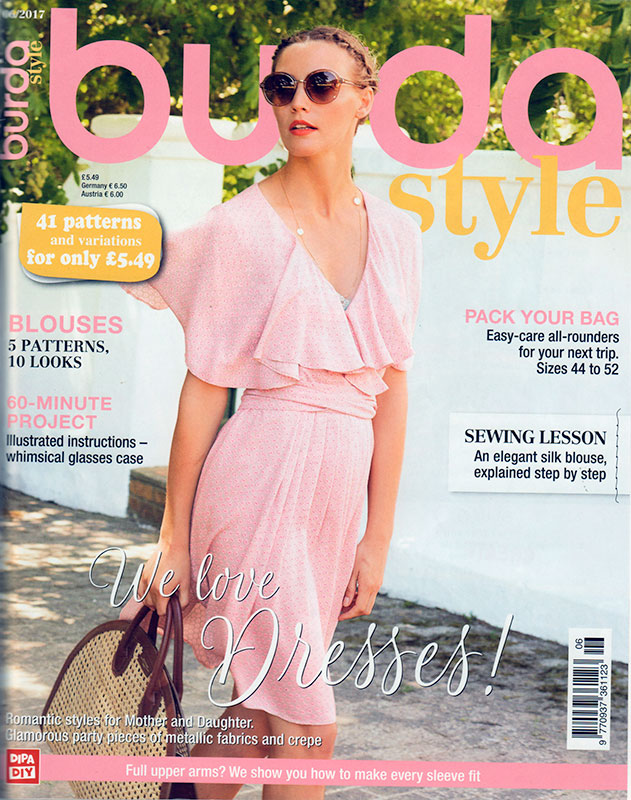 No sooner had I shared my picks from the May issue and suddenly June turned up in my postbox! The cover declares this to be the dress issue, and with my proclivities towards separates, I wasn't expecting much (especially since it's a summer issue!), but there were a few treats inside…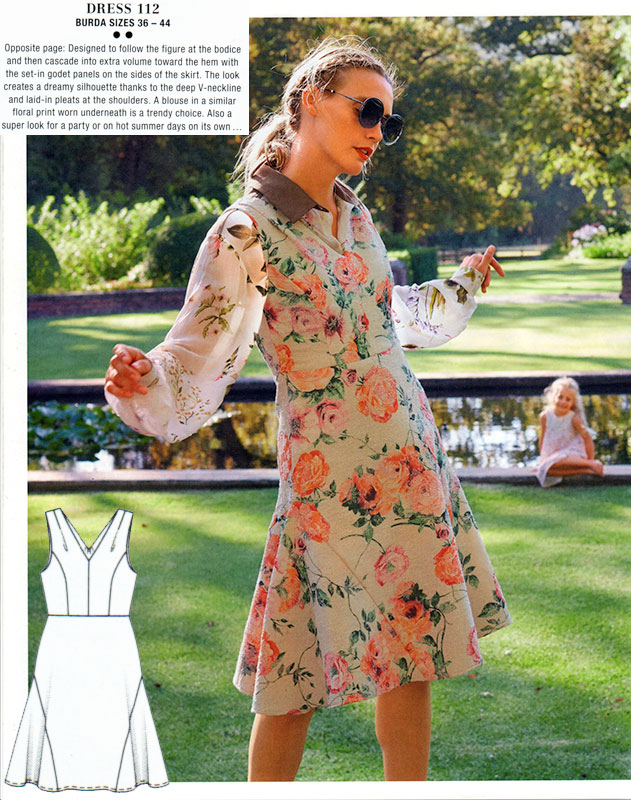 First up is my favourite design of the entire issue. I love this dress! It's got an interesting bodice with the shoulder pleats and princess seams, a lovely back V-neckline, and a full skirt with side godets in a very wearable length. I'm not sure why they only chose to photograph this pattern once in the whole magazine, and with questionable styling as well (I'm not a fan of the "jumper look" they're going for here!), but I always head straight to the tech drawings anyway. I have a feeling I need to dig through my stash to see if I have anything suitable to sew this!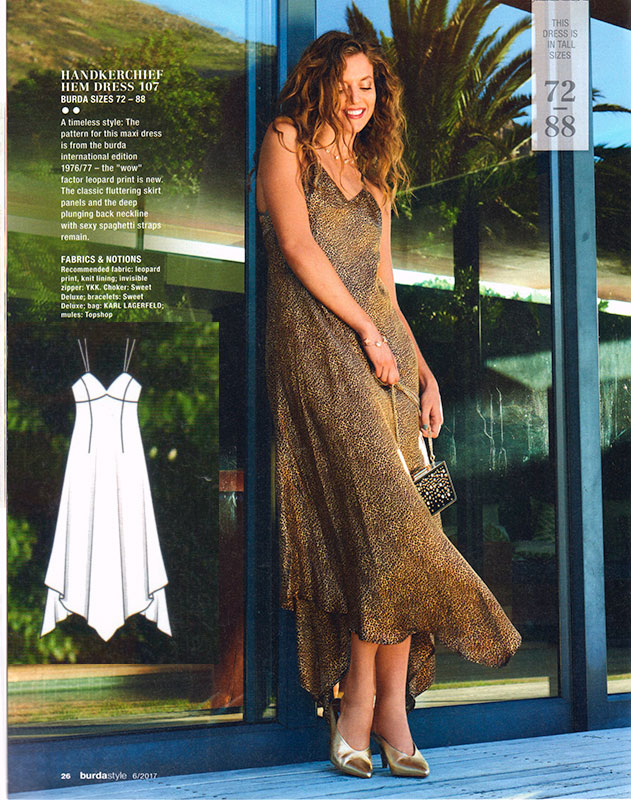 I missed it the first time reading through, but this issue sneakily contains three original 1970s Burda patterns – the first of which is this max dress with hankerchief hem, original from a 1976/1977 Burda international edition (the discontinued but amaaaaaaazing extra magazine that would copy designer runway fashions). Anyone have the original issue that they can share which designer this was from?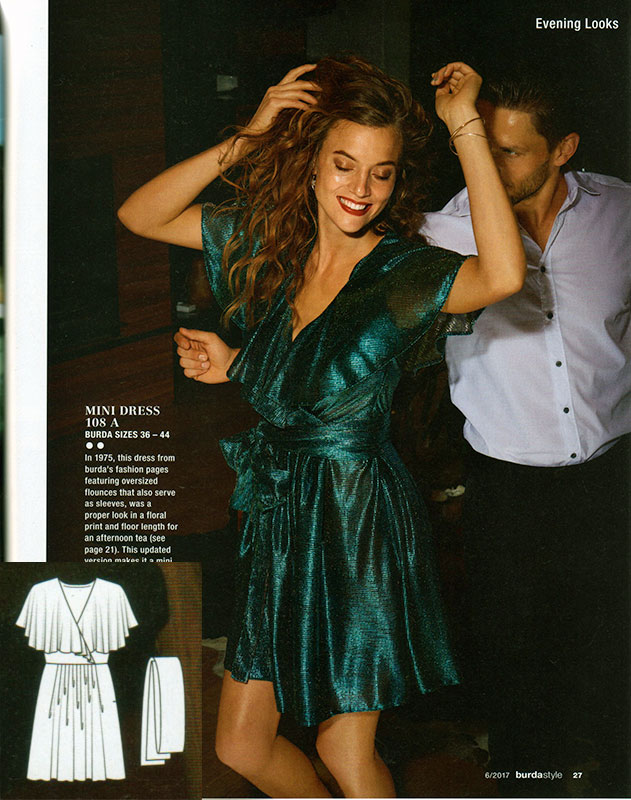 The next dress is also a reprint from 1975, and definitely a design that could've come straight out of Studio 54! This one's a short dress with a wide, peasant-style flounce which covers the arms and bust. I'm not a big flounce fan, but it's a flattering design and would be great for a summer wedding dancefloor.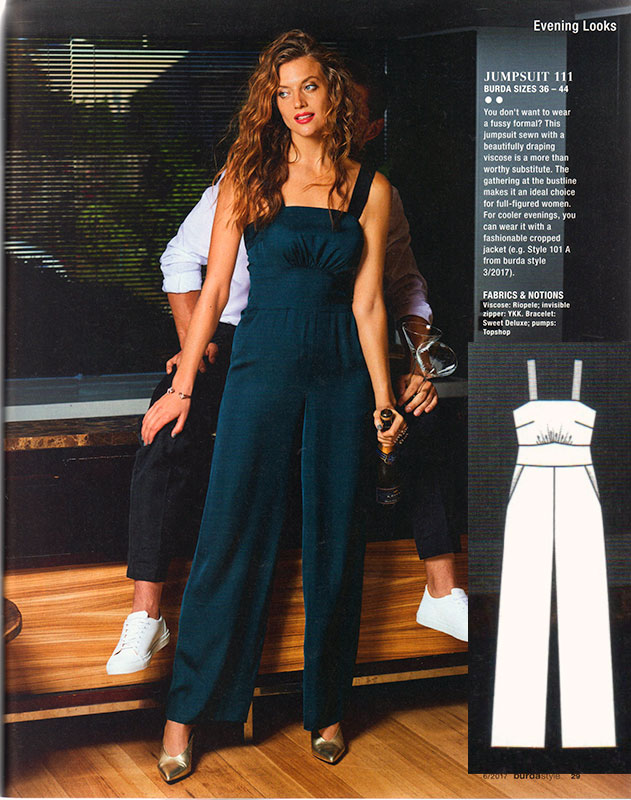 Maybe it's the years of subscribing to Manequim magazine, but jumpsuits are definitely growing on me, despite having only ever sewn one myself! This one looks very wearable, what with the pockets, ample bust room (gathers and darts?), and wide straps, though a centre back invisible zipper isn't going to be the easiest to manage when you need the loo!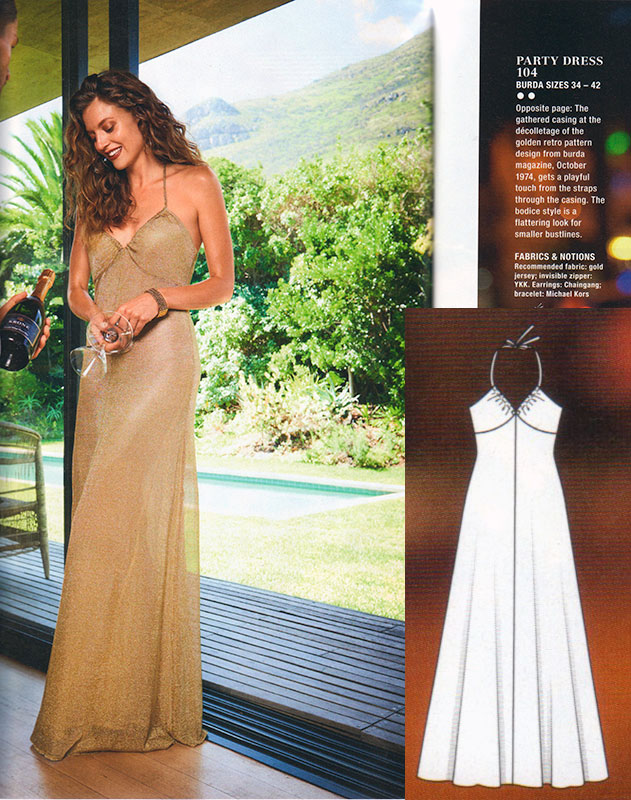 This halterneck maxi dress is the third and final reprinted pattern, this time from October 1974. I feel like I've seen this same dress endlessly in the decades since, though, and to my eyes it looks better suited as a pool-side coverup than a formal gown.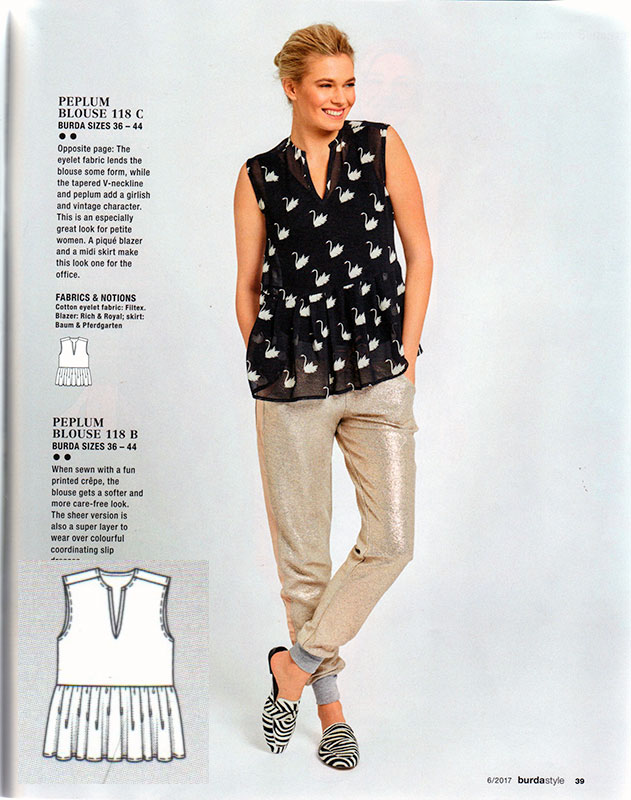 I didn't like the versions of this pattern elsewhere in the magazine, but I love it as an overblouse in a sheer fabric! The "peplum" is really just a gathered rectangle, so there's nothing stopping you from extending the bodice if you preferred it without all the waist-heavy gathering, too.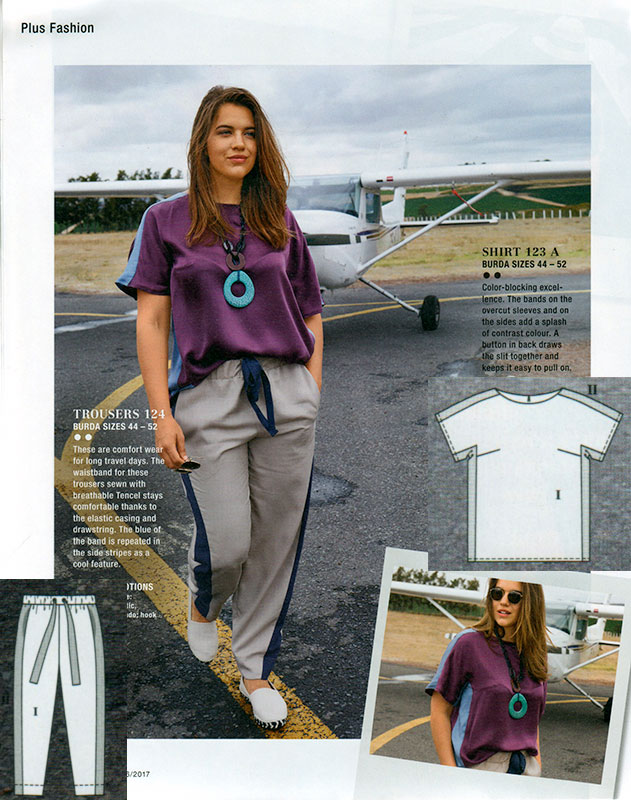 In the Plus section this month, I was most interested in the two top patterns – this one for a very versatile woven tee, which they've colourblocked here for added effect.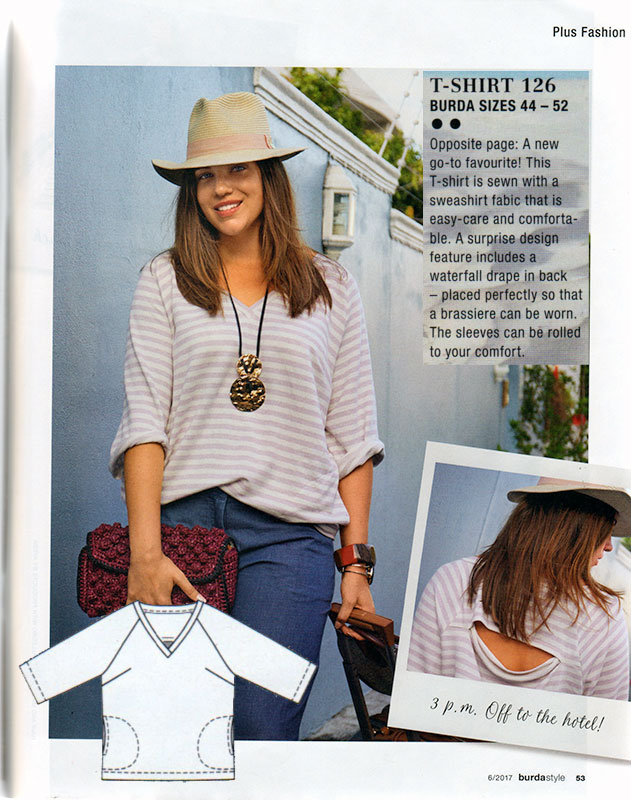 And finally, Plus-sized ladies can get a bit of the open-back trend here, too, with a teeshirt, dress, or long-sleeved sweatshirt. I like that the opening is quite high up so that it shouldn't interefere with your bra, and you get a bit of cowl draping on the bottom portion, too.
What did you all think of this issue? Anyone got anything traced out and ready to sew yet?