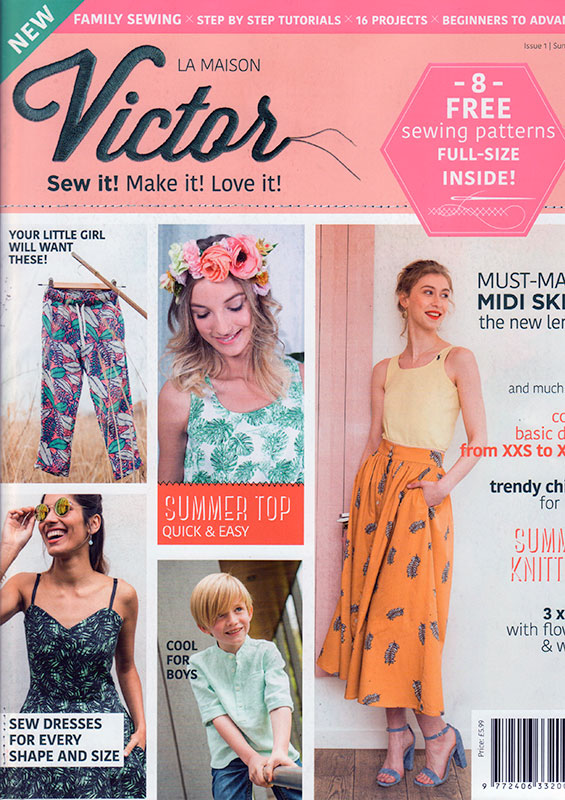 If you've followed this site for any length of time then you're probably already aware of La Maison Victor magazine, as I've been buying up issues whenever we've travelled to France over the past few years. It's a Belgian pattern magazine, which started off as quarterly in the early days, expending to 6 issues a year and publishing in French, Dutch, German, and now… English, too!
This is super exciting because I love La Maison Victor's aesthetic – definitely more like a fashion magazine than a sewing magazine, and unlike some *cough* Burda *cough*, each of the patterns has incredibly well illustrated instructions, so they're suitable for beginners, too.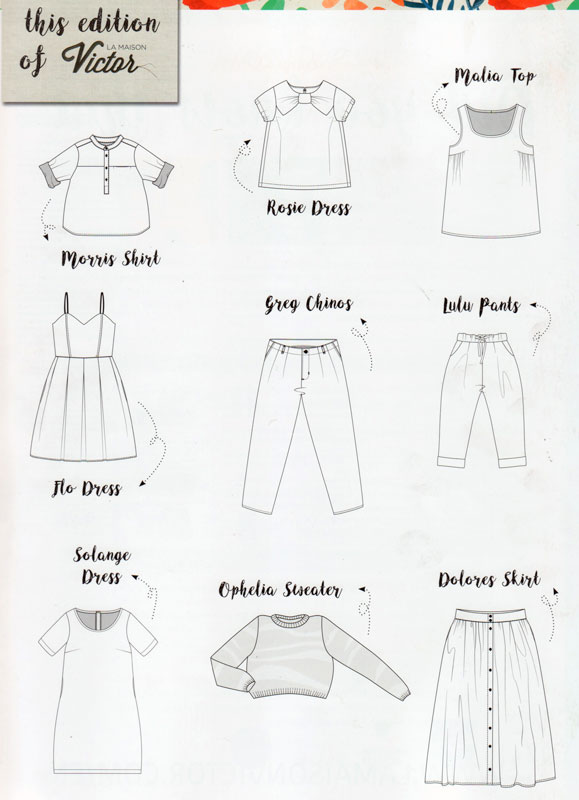 La Maison Victor is 50p more expensive than Burda magazine here in the UK (£5.99 vs £5.50) and you get fewer patterns, but on the upside, the instructions are better the pattern sheets are a bit less dense, and each issue always includes one men's pattern, one boy's pattern, one baby's pattern, at least one girl's pattern, and at least one knitting pattern in addition to several women's patterns. I've found their men's patterns in particular to be a lot more inventive than most, even including a sporty men's cycling jacket in one issue I picked up in the past!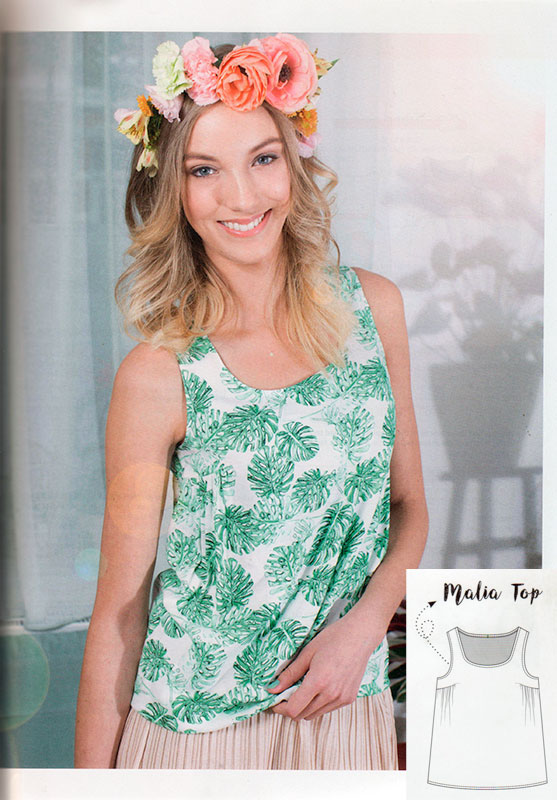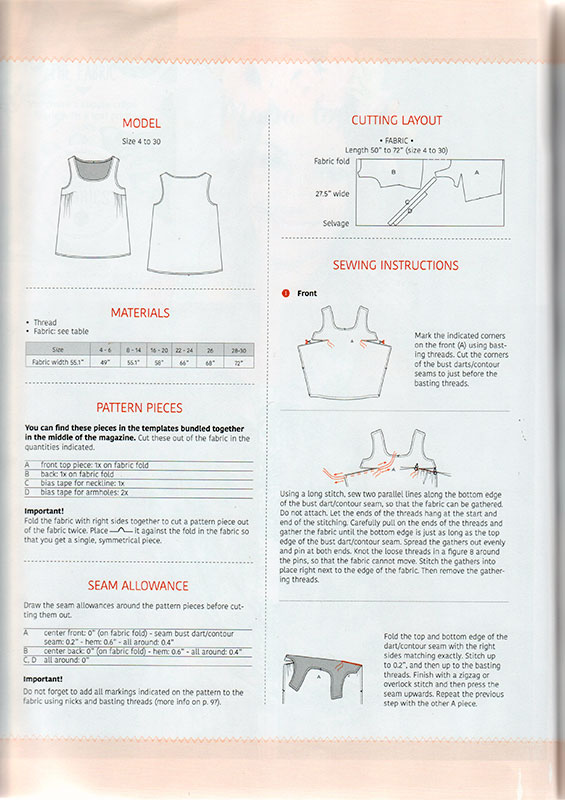 First up is the Malia Top, a sleeveless tank with a gathered dart detail. This one's probably my favourite of this issue, but I found it a bit hard to see the gathered dart in their busy print and determine exactly where that would sit – is it meant to be at the bust? Or above, or below? To be honest, I like Jane's version of this top better than the magazine one, and it's one I've got in the running for some 1m lengths of fabric in my stash…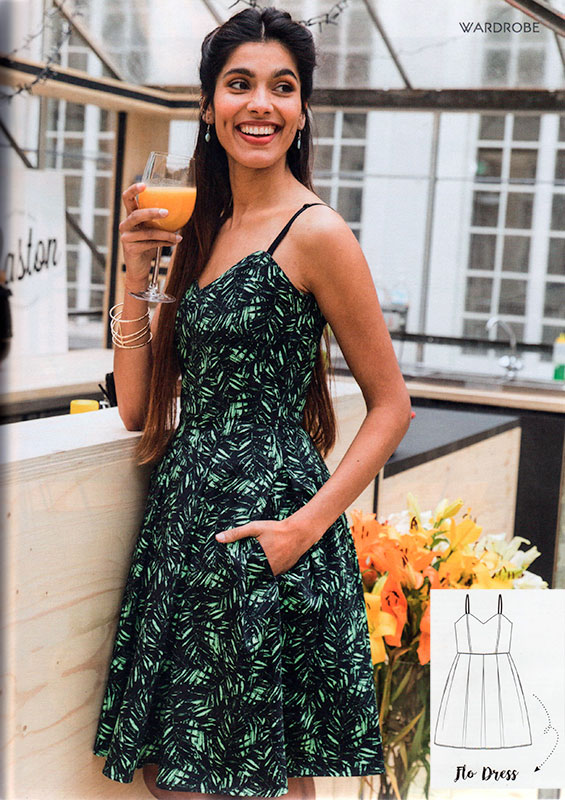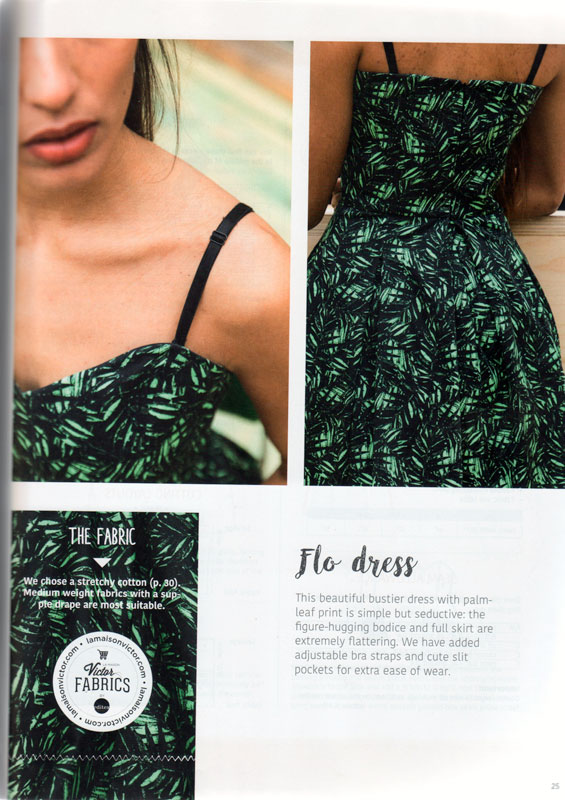 Also included in this issue is the Flo dress, a pretty party dress with a pleated skirt (and inseam pockets), princess seamed bodice, and lingerie-style straps.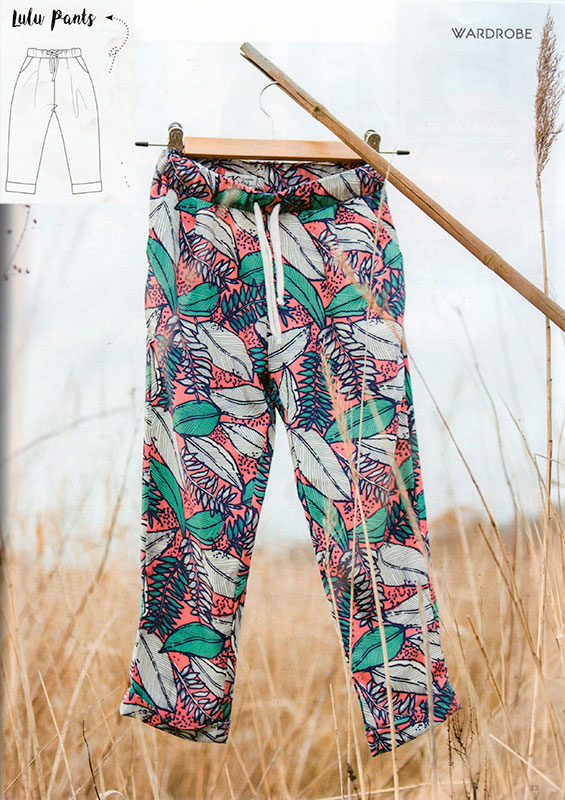 These LuLu Pants are unfortunately for little girls and not for adults, which is a shame as I'd totally wear them myself!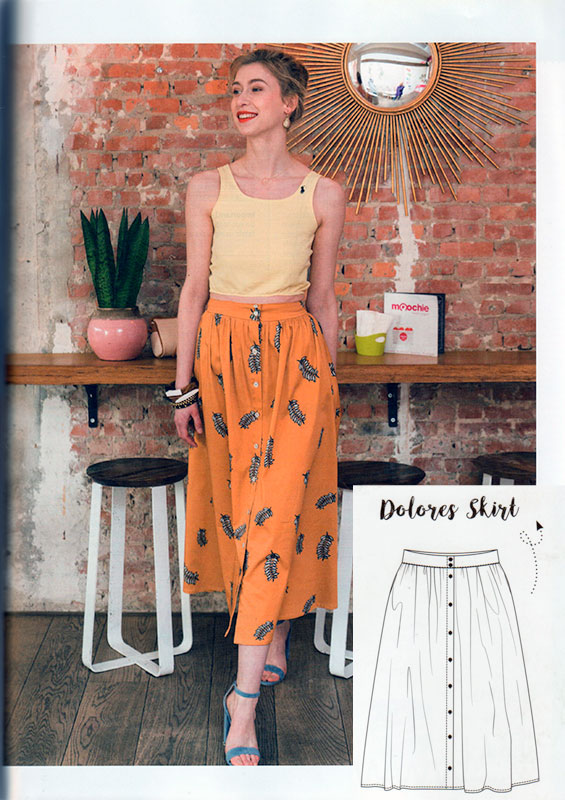 The Dolores skirt is a simple but stylish gathered midi skirt with centre front button closure. Nothing groundbreaking here, but definitely a nice basic.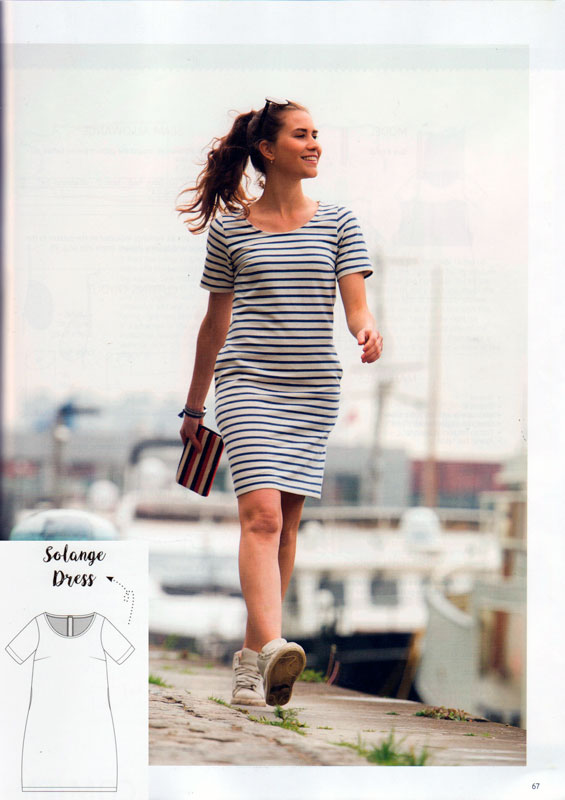 The Solange Dress is a simple knit shift dress (again, with side seam pockets!) and an exposed zipper running up the back helps give it a bit of visual interest. My friend Claire-Louise made up this pattern already as part of the LMV Anglophone blog tour and again, it looks fantastic on her! She also threw in some pro tips for creating a neat exposed zipper, too.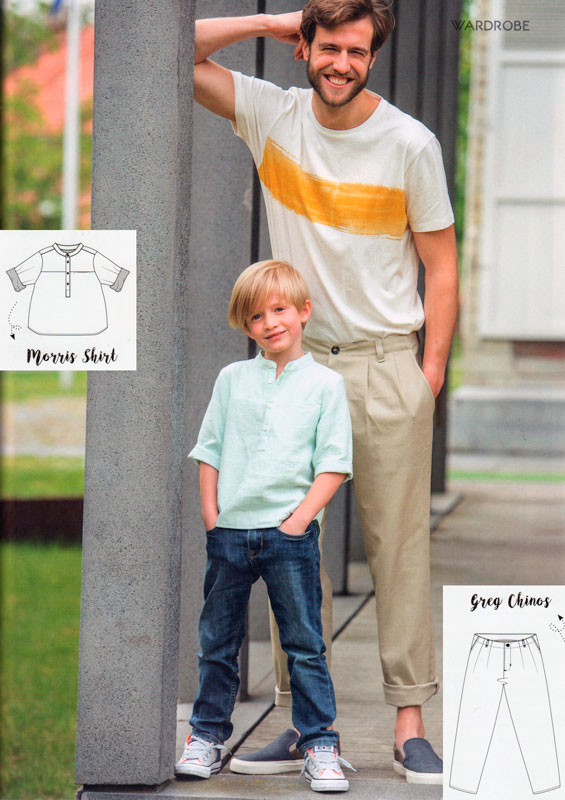 The boy's pattern this issue is the Morris Shirt, which I reckon James would wear in a heartbeat if it was bigger, and for men, a pair of Chinos, which is a great basic to have on hand for the men in your life.
As this is the first English issue, there are a few hiccups I noticed – particularly that they're a bit weird and uncomfortable using imperial measurements, quoting lengths like 0.6″ instead of saying 5/8″. And frankly, in the UK we tend to use metric as much as imperial, so I find it bizarre that they've only used inches here and not included both (or in the case of the size chart, only in centimeters!). But they've asked for feedback, so I suppose we'll see how receptive they are to comments!
Apparently this first issue is available to buy in larger newsagents and supermarkets in the UK, UK, and Australia. The big WH Smiths by my office didn't have it (though they stock 5-6 other sewing magazines), but the massive one in Victoria station has loads, or you can buy them online. English-language subscriptions aren't available yet, but I'm told they will be soon!