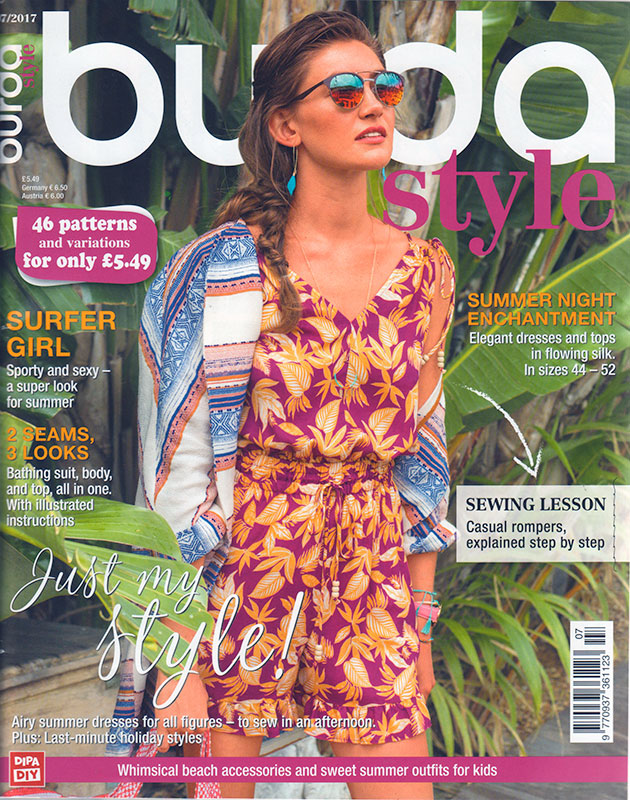 We may be in the peak of summer here in the Northern hemisphere, but in Burda's world July is the last of the summer issues, normally full of floaty beach wear and rectangles-masquerading-as-clothing but there's surprisingly a lot to like in this issue, too…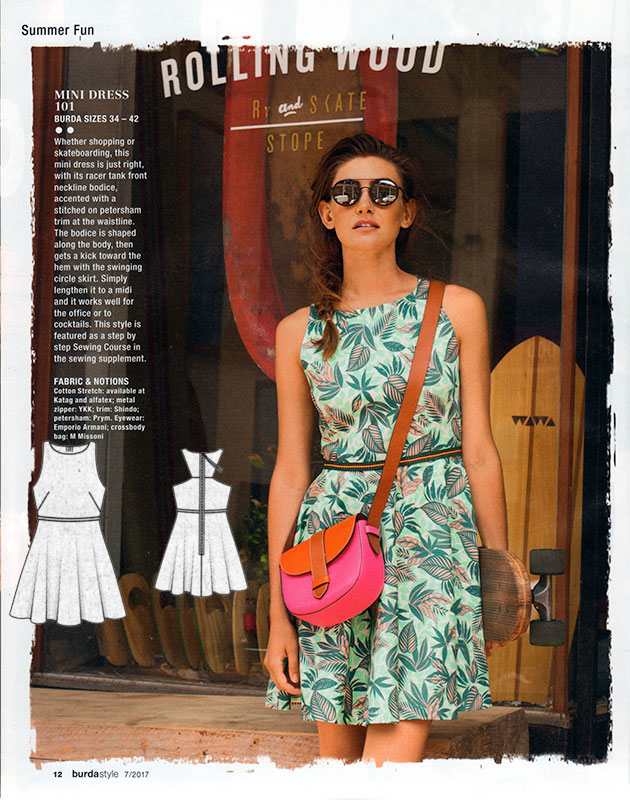 First up is conveniently my favourite for this entire issue – a sleeveless dress with an interesting bodice and partial circle skirt, but the real winner is the back view here! I utterly love an interesting, cutaway back, and there's also an exposed centre back zipper here, too (a trend which doesn't seem to be waning whatsoever).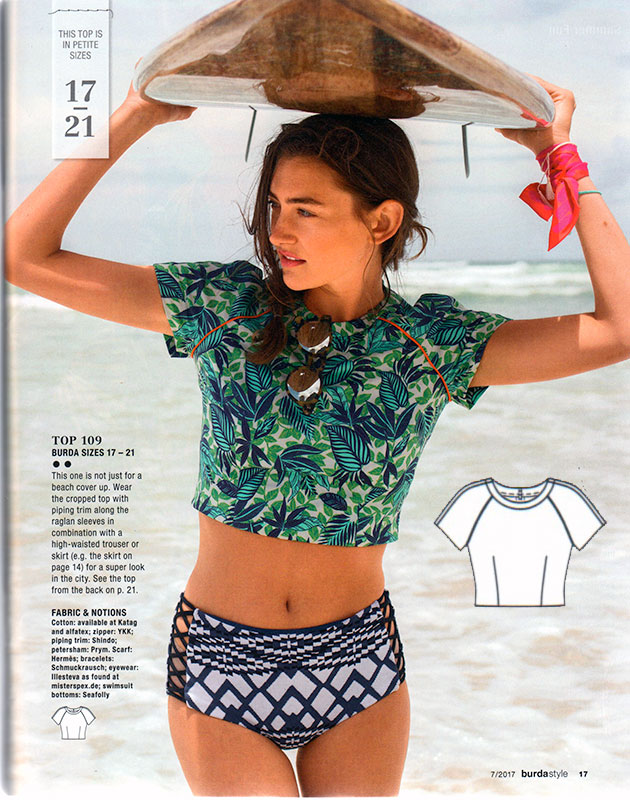 From the sublime to the WTF… From the tech drawing alone, I absolutely am digging this crop-top. But if you look more closely, it's designed as a rashguard/beach coverup… for COTTON WOVENS. Seriously – what?? This is a terrible, terrible choice for any close-fitting garment that's going to get wet. It's almost as if the design and sample departments at Burda aren't talking to each other. I mean, you can see how uncomfortable this is just by looking at the photo!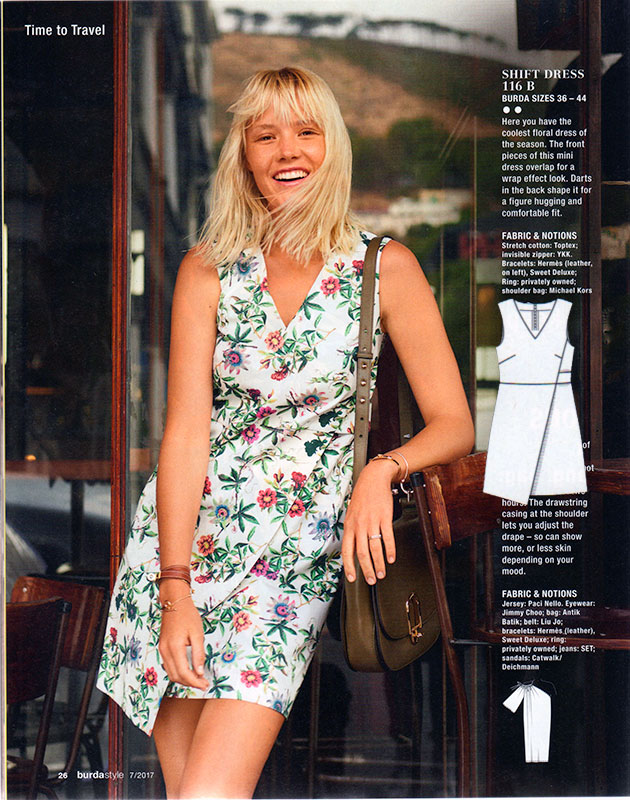 There's nothing groundbreaking with the design of this dress with an angular, overlapping skirt front, but it's certainly wearable and would make a great day dress in the right fabric.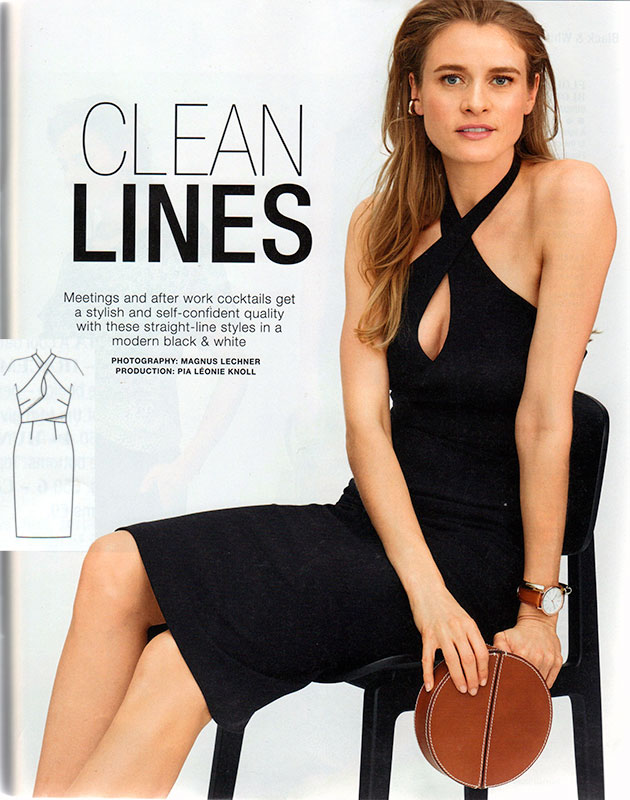 Ok, "after work cocktails", I'll grant you – but on what planet is this cleavage-popping halter dress suitable for "meetings"?? 😳
Anyone else remember Burda's "Working Girl" feature from a few years back?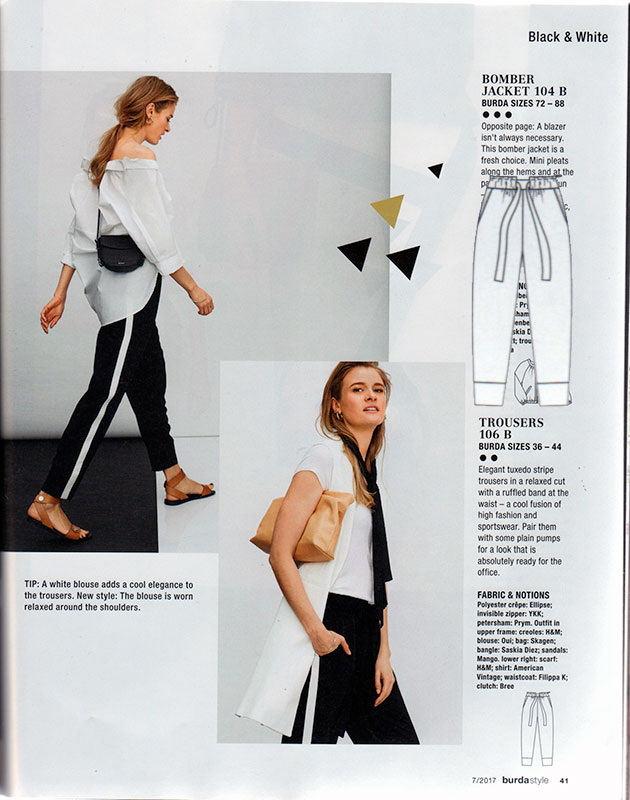 Again, nothing that I haven't seen before in these casual, drawstring trousers designed for lightweight wovens, but it'd be a quick and easy make for travelling.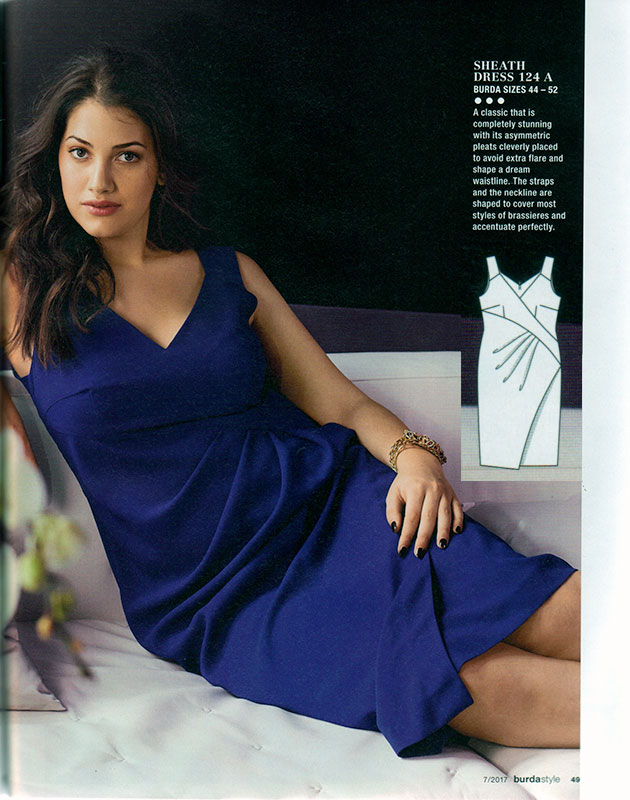 And finally, the only standout for me in the Plus section is this gorgeous asymmetric sheath dress! Those seamlines!! I am utterly in love, and jealous of all of you who are in the size range!
Stay tuned for a few more magazine reviews coming up soon, as I picked up a Patrones while in Spain as well as the new English-language version of La Mia Boutique! Annnnnnnnnd I'm actually sewing again now that book trauma and training are (mostly) behind me!