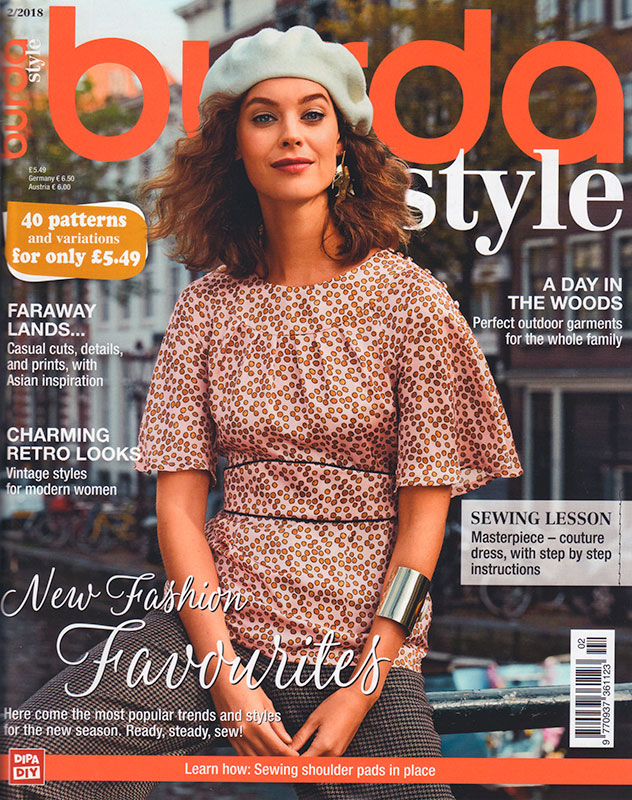 Apologies for the late review of this issue, but considering the March edition hasn't quite appeared on newsstands here in London yet, I think I'm technically still within the right timeframe. I know how much you all enjoy these roundups so I'm trying to post them whenever I can, but I hope you appreciate that my book posts take precedence (and a huge amount of time!).
So let's dig in to this issue and see what we can find…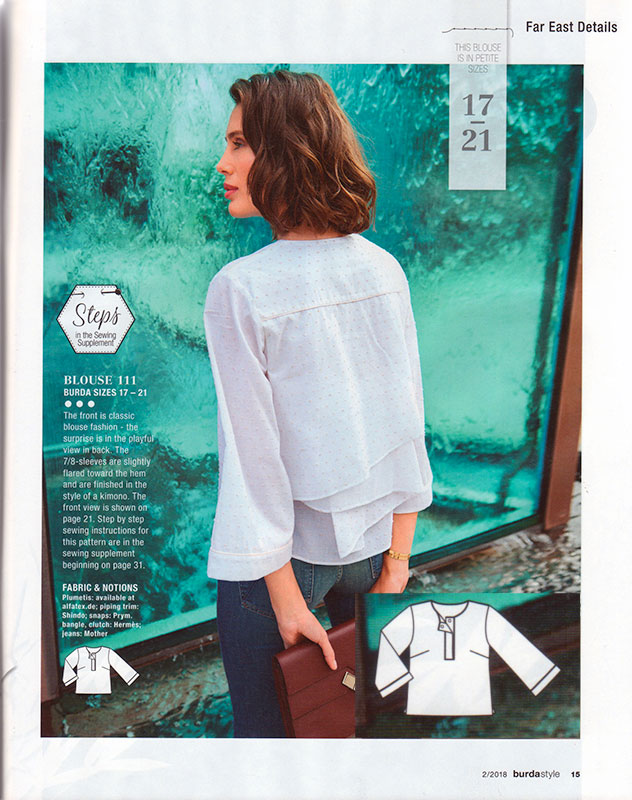 First up is the Petite pattern for this issue – a blouse with wide, bracelet-length sleeves and a front placket. But the real interest is that back view! You'll definitely want to choose a lightweight, floaty fabric for this to avoid having too much bulk back there and also allowing those layers to float beautifully. This one's also got step-by-step illustrated instructions which should help in figuring out how the layers are folded.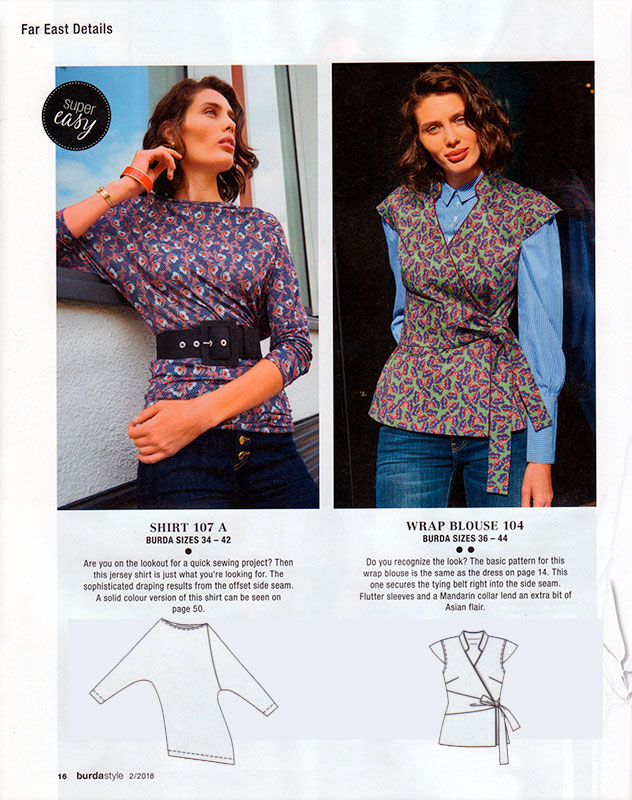 I'm ambivalent about the blouse on the right (and ugh ugh ugh on the layered styling!) but I absolutely love the twisted WTF knit top on the left! This really feels like it's straight out of Pattern Magic, and I like it so much that I've included another version of it lower down, too…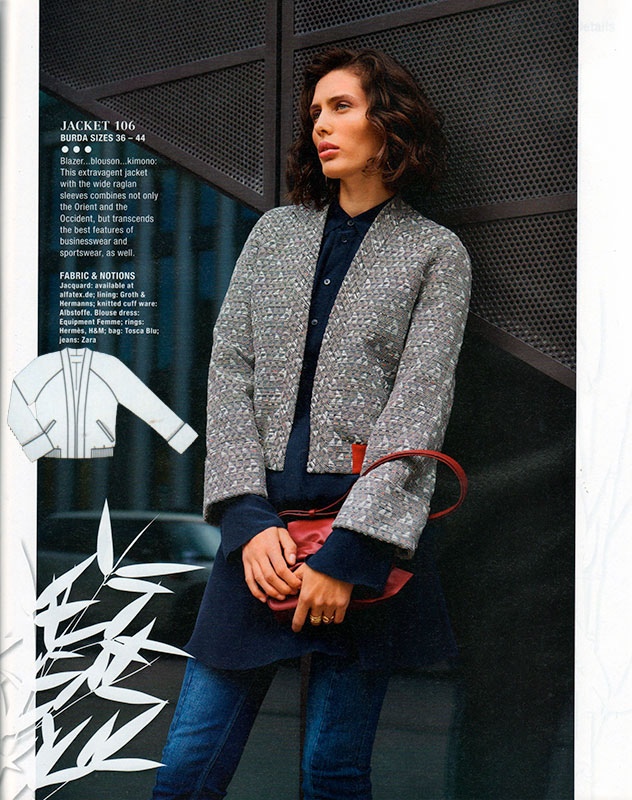 Burda have included so many bomber jacket patterns over the last few years that I'm actually excited to see a different take on it! This one features wider, cuffed sleeves and crucially, no front closure.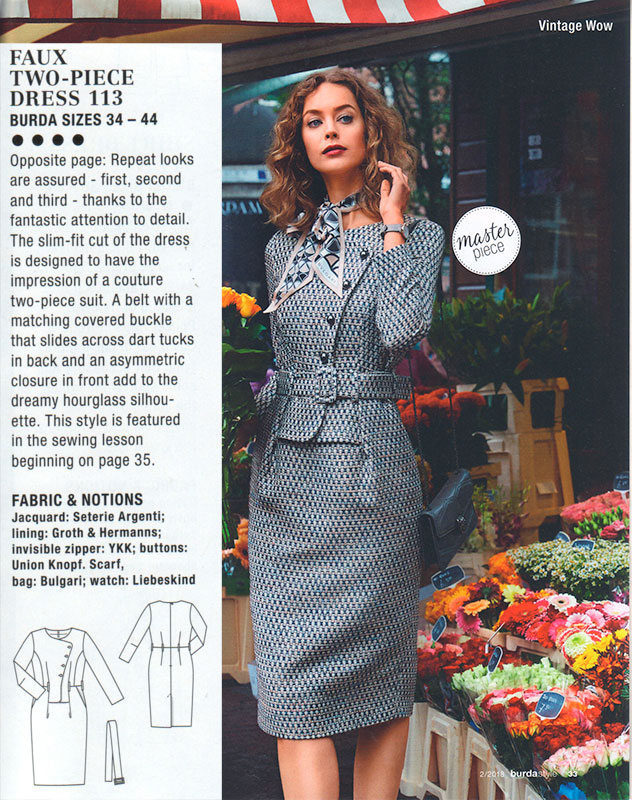 This vintage-inspired dress is just beautiful. It's designed to look like a jacket and skirt, but is actually a cleverly-designed sheath dress.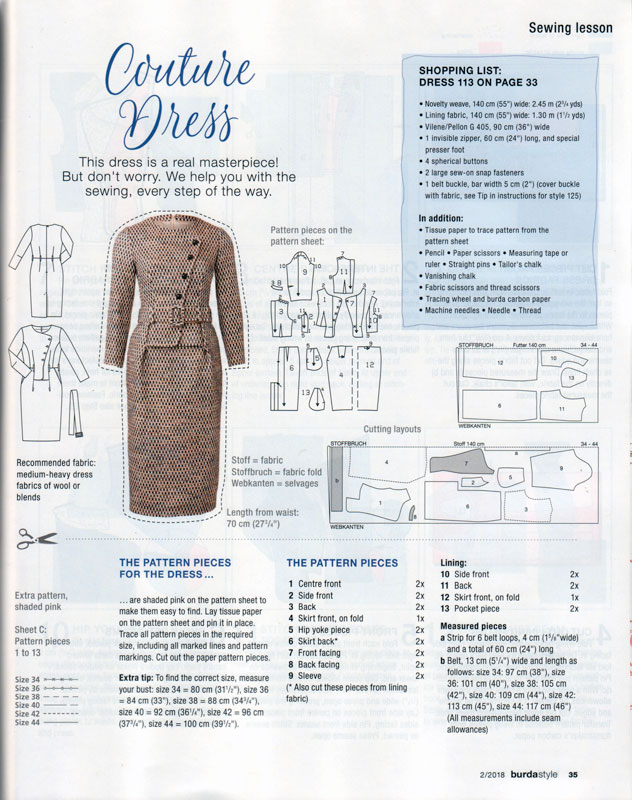 I can't see myself ever making or wearing this, but it's a gorgeous design and has illustrated instructions to help, too.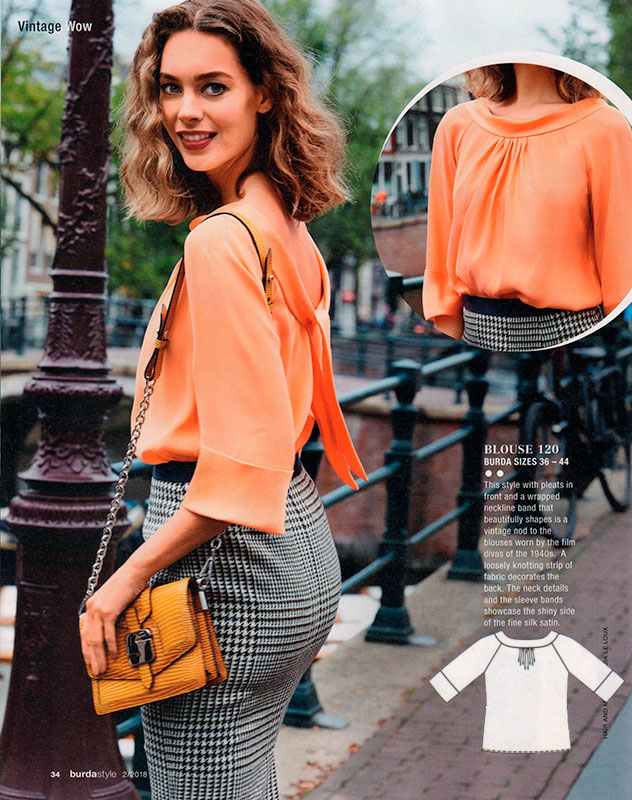 The front of this top is pretty boring (how many others have I seen similar to this over the years??) but the back tie really makes it special and sets it apart from the rest.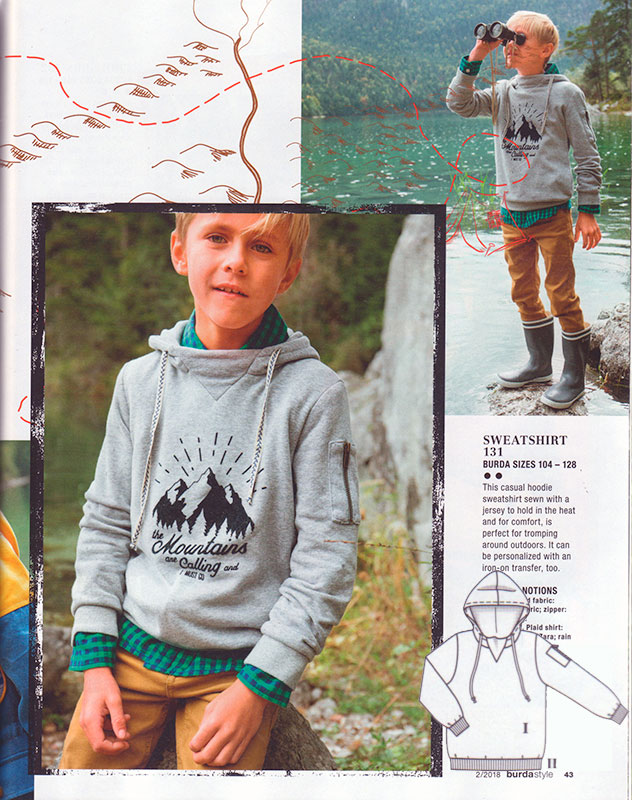 The kids patterns this month come by way of a family camping and hiking feature, and I like the neck treatment on this hoodie in particular. It'd modelled on a boy but it's just as suitable for girls!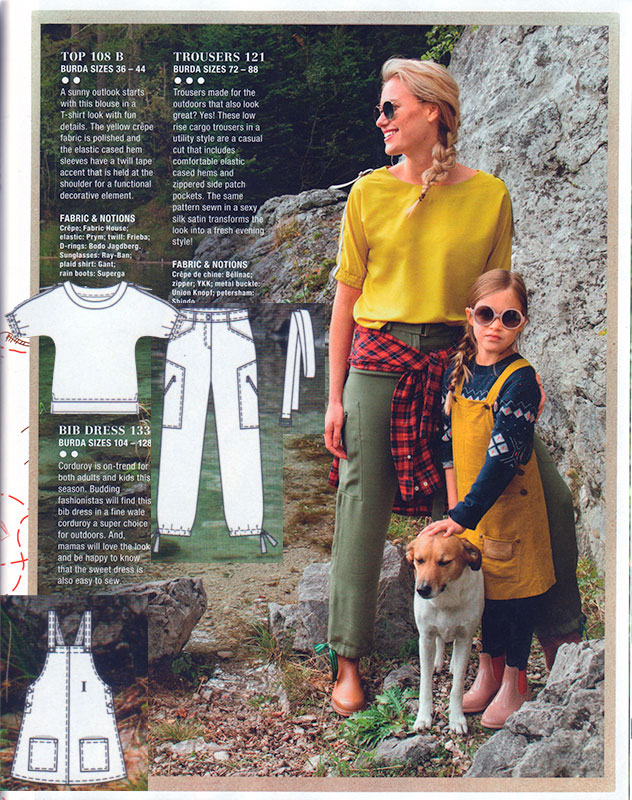 This doesn't look like the world's most practical hiking outfit (lord help her if those crepe de chine trousers go anywhere near briars!), but the tech drawing looks plenty versatile enough to work in a more suitable fabric (or setting).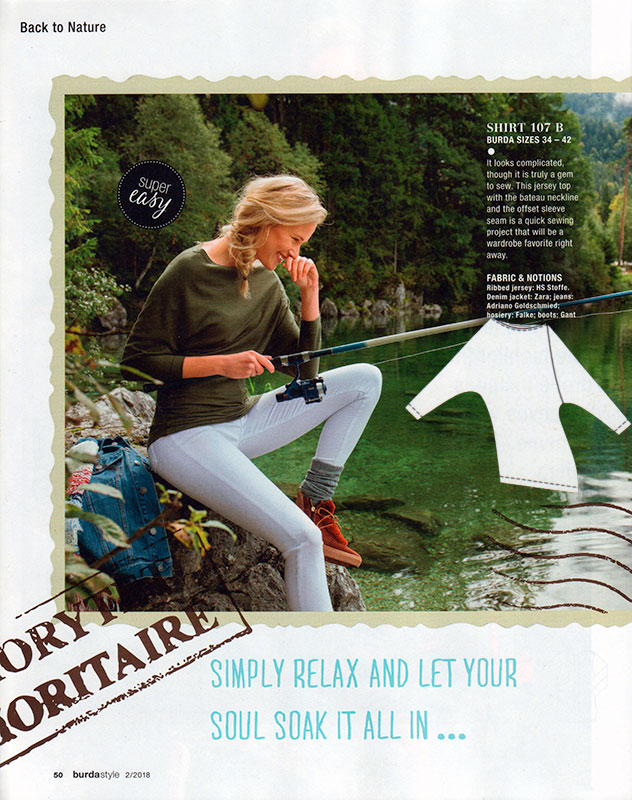 Ah and here's my favourite not-Pattern-Magic top, sewn in a solid so you can see how it twists on the body. I've made Burda WTF tops in the past and loved them, so I really am tempted to sew this up if I get a break from my Work Sewing!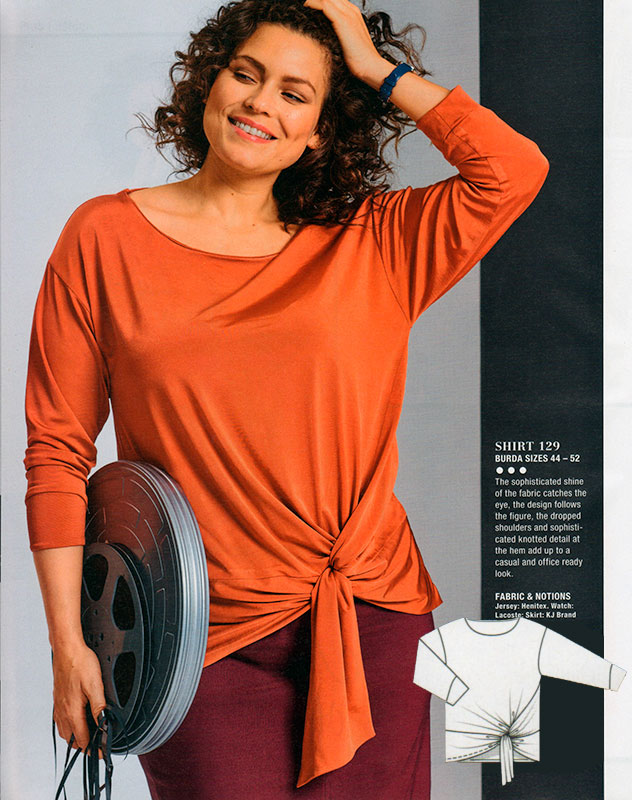 In the Plus section, we've got a tie-front tee that's very similar to Cashmerette's recent Cedar Top, so clearly this is a trend to watch!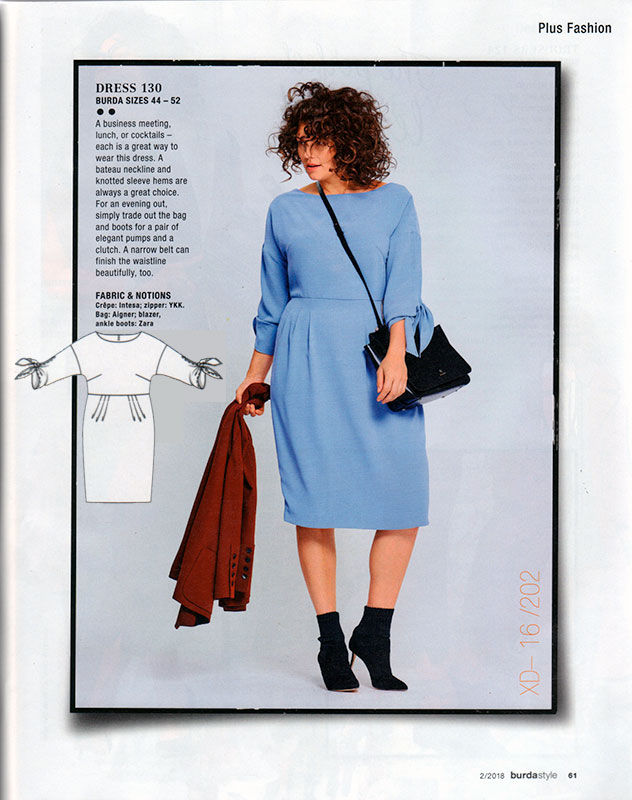 Also in the Plus section, I thought this dress had some really nice details – from the little ties on the elbow-length sleeves to the boat neck and easy shaping. It certainly looks like a versatile and good office-wear pattern to have on hand.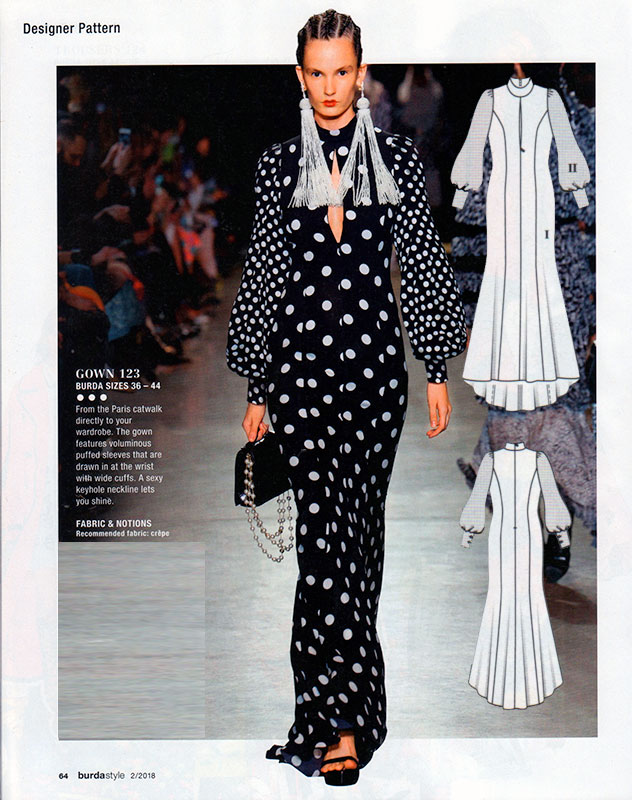 And finally, we get a designer pattern this month but it's as 1970s influenced as it is low-cut – and I can tolerate the latter better than the former! So this one is a big Pass from me, but you might have a better time rocking the runway look.
What did you all think of this issue? Has anyone made the twisted teeshirt yet??