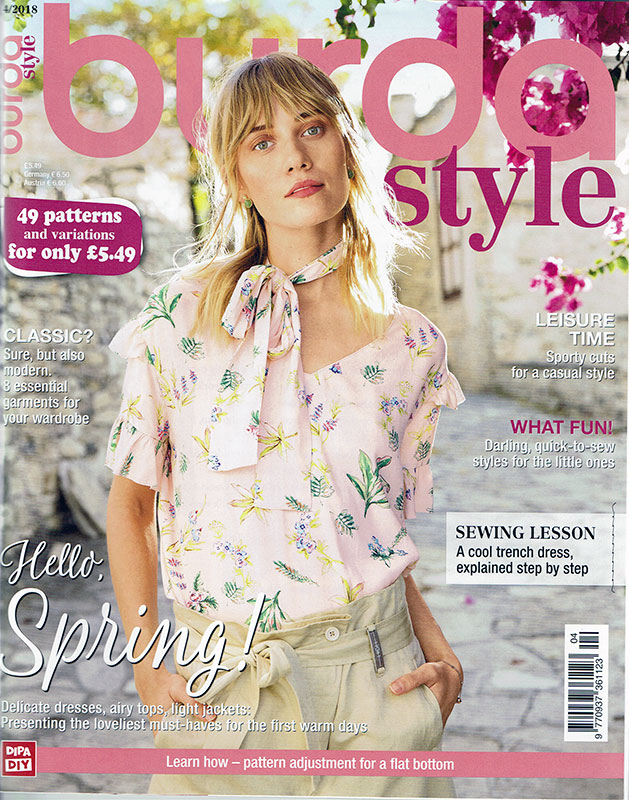 Hot on the heels of my delayed March review is this delayed April review! 😂 As with March, because this issue isn't available on most newsstands anymore (except Australians, who'll have to wait a few weeks to get it), I've included the links to the PDF versions of the patterns in case you see something you like!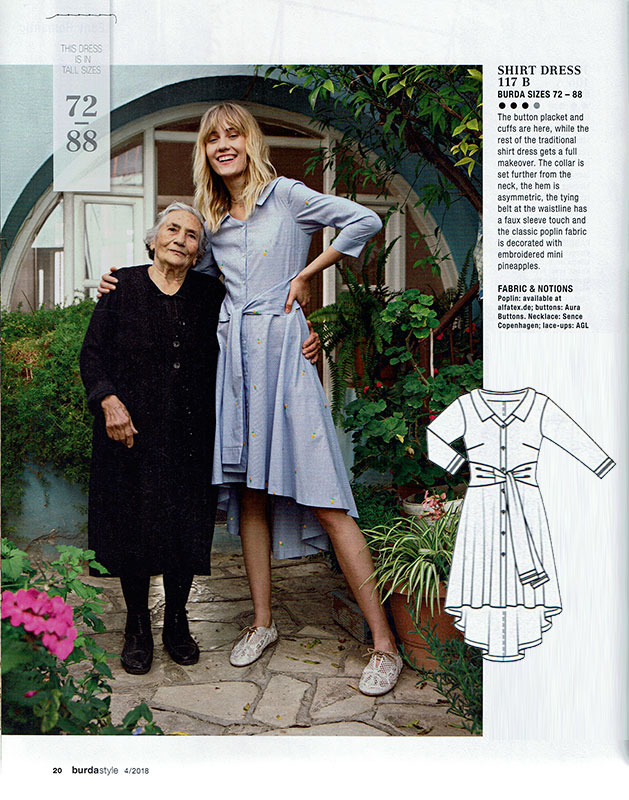 First up is a shirtdress in Tall sizes (ProTip: if you're new to Burda, just double your usual size to get your Tall size, or halve it to get your Petite size!). I quite like the high-low ("mullet") hem on this, the wide collar, and the waist ties that look like shirt sleeves. The latter is a detail I've seen a lot of runways recently so it's nice that Burda is picking up on this trend. [Dress PDF]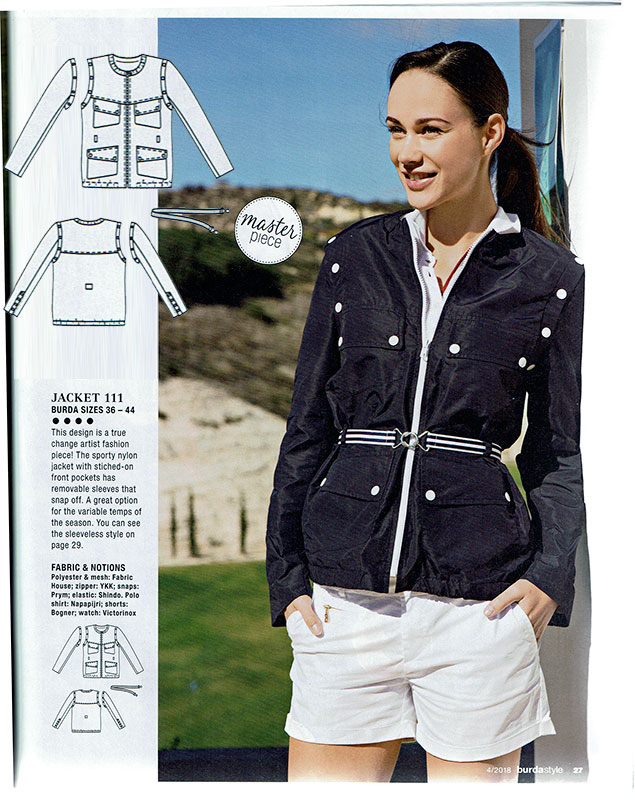 There's a sporty feature in this issue that would usually make me all excited and frustrated in equal measure, but here "sporty" mostly just means golf, which I'm pretty bored by, if I'm honest. But I like the concept of a jacket with snap-off sleeves (I've got a similar detail on a RTW cycling jacket, but with magnets!) even though I'm not really into the contrast snap look myself… [Jacket PDF]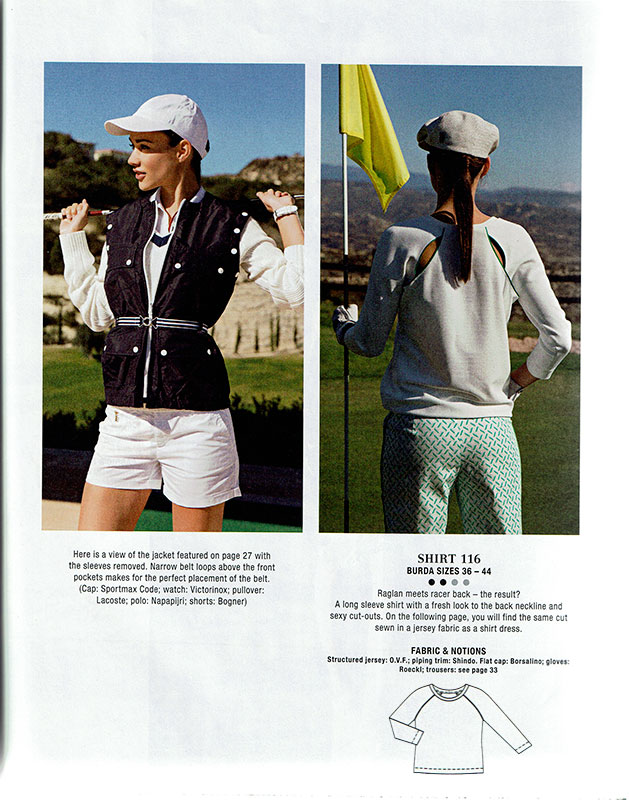 You can see another view of the above jacket minus the sleeves, plus a back view of this amaaaaazing knit top which is a wonderful combination of a raglan tee and a racerback tank. I've never seen anything like it before, if I'm honest, and I just love the idea! This tee is rather high on my To Sew Once I'm Feeling Better And Have A Brain And Energy Again list! [Tee PDF]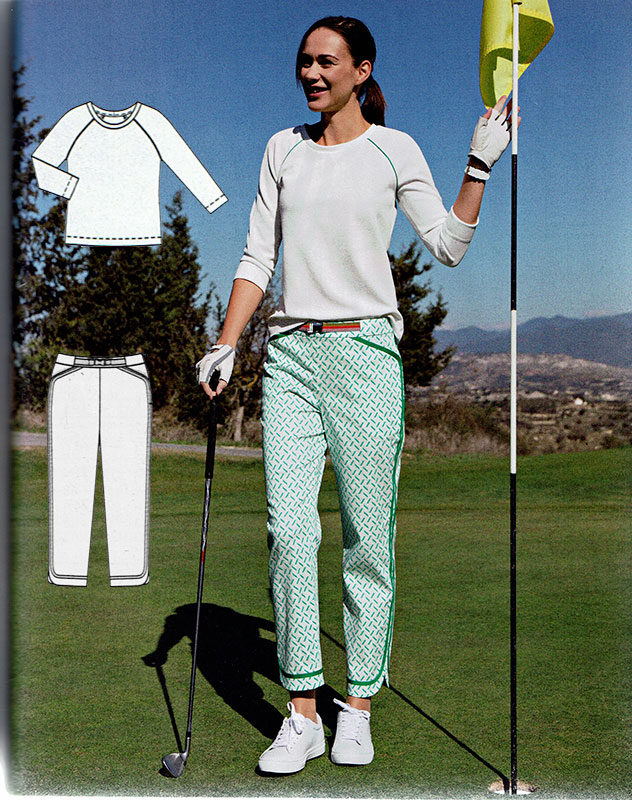 You get to see the front view of the above tee here, and it's a pretty standard raglan tee look… I'm not 100% sold on the trousers here, though (especially not in this fabric and that piping) but I like the weird little integral half-elastic belt detail, as well as the scalloped ankle hems. [Trouser PDF]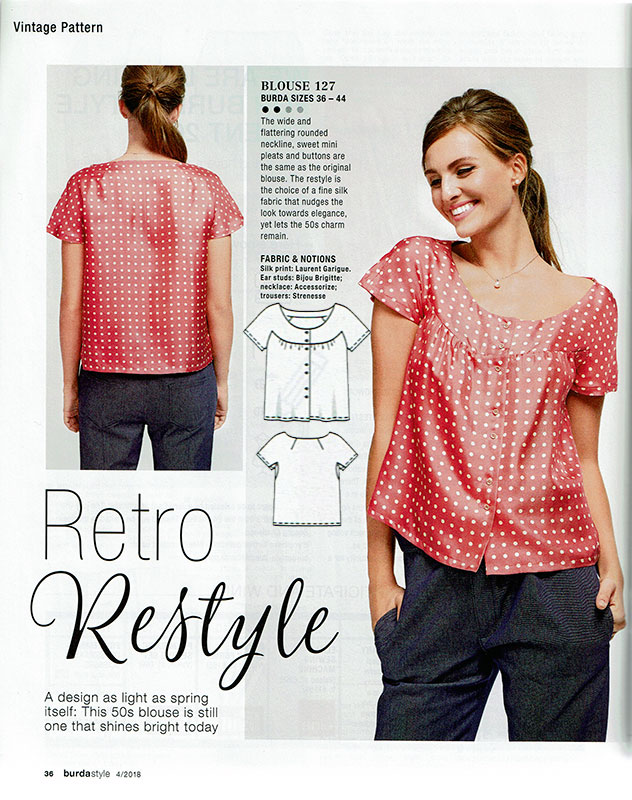 We haven't seen a vintage reprint pattern in a few months, and it's nice to see one that isn't a dress. But I'm torn as to whether this boxy little top would look cute, or look maternity… Props for the underarm gussets on a dolman sleeve though – they're a great way to add arm mobility and it's something I usually associate with vintage patterns of this era. [Blouse PDF]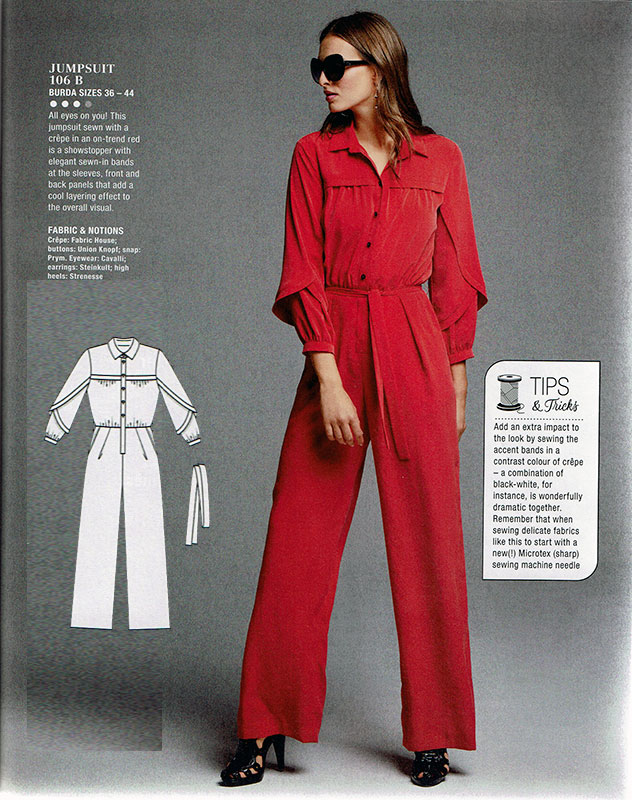 Jumpsuits are something I really like the look of on other people, but never really feel comfortable wearing myself (I gave up on the blue and white one I made after not wearing it for a few consecutive summers) but I like the sleeves on this one. It's interesting to have what looks like elongated tulip sleeves on top of a 1970s-style gathered cuff sleeve, but I suppose it also gives you the option to just use either-or if you don't like the look of both together! [Jumpsuit PDF]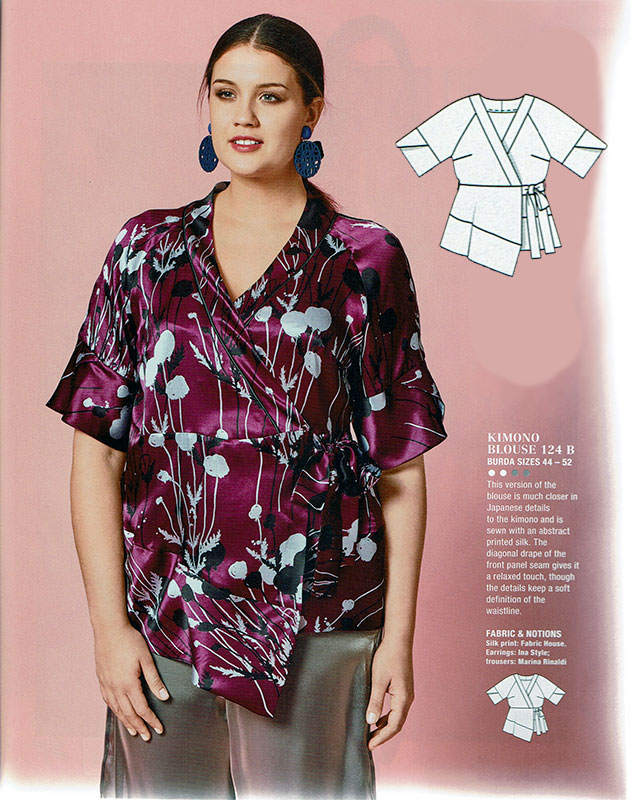 In the Plus feature, we have a decent enough kimono blouse that's horribly let down by a bad sample. That satin is pulling all over the place (especially on that front neck band!) and just looks shiny and cheap, despite it being silk. [Blouse PDF]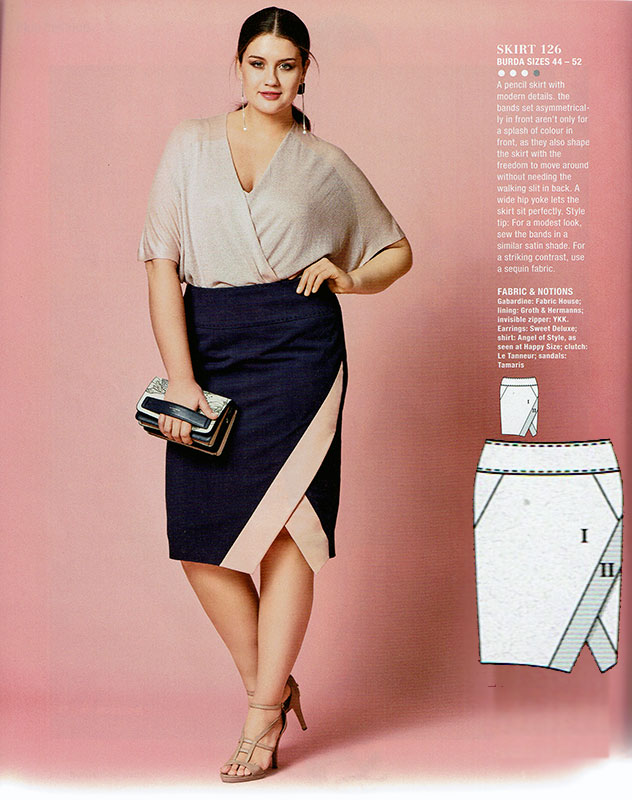 But also in the same feature is this pencil skirt, which is a fabulous and flattering design with lots of leg interest from the contrast bands. It's also got ample walking room without the potential to flash the world in a gust of wind, which is always a consideration when I look for skirt patterns! [Skirt PDF]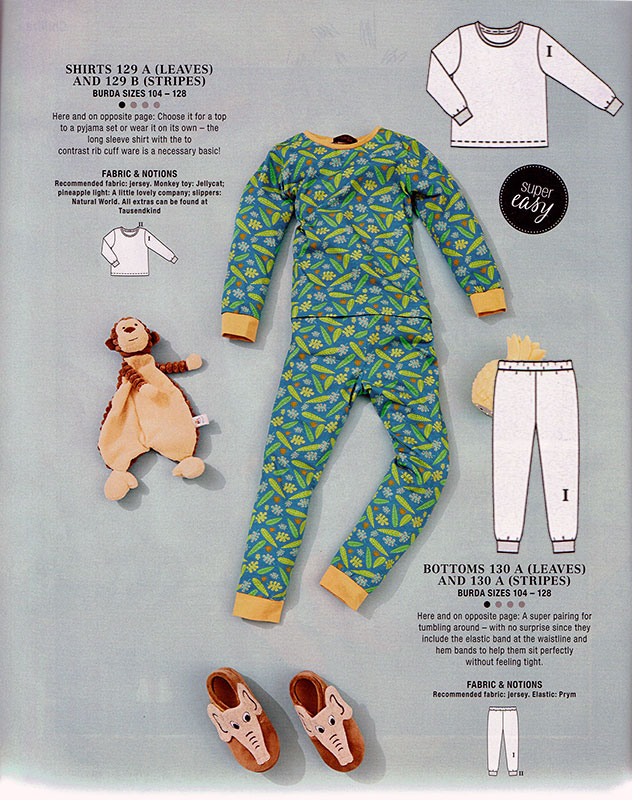 Finally, the kids section is full of what Burda calls "pyjamas" but what I call a treasure trove of basic knit patterns! I see a simple teeshirt, ripe for customisation and fun fabrics, plus comfortable lounging bottoms which could easily be styled for school or play in different fabrics. [Top PDF] [Bottoms PDF]
I know I'm a bit behind, but what did you all love from this issue? Did I miss out one of your favourites? Or has anyone made anything from this issue already?