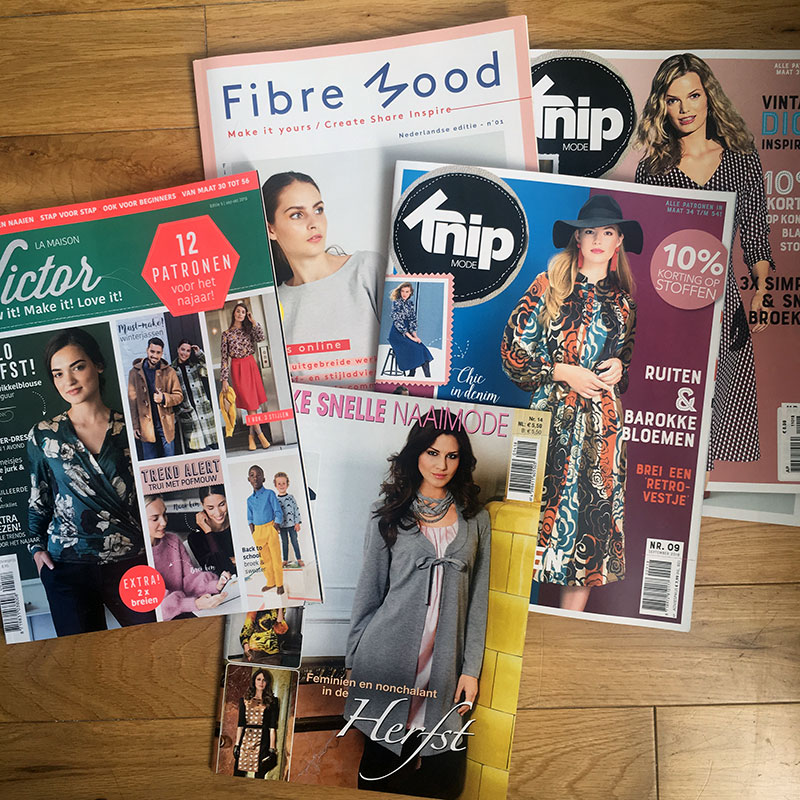 A few weeks ago J and I took a long weekend away in Amsterdam, but the majority of these patterns actually came from a different trip he'd made for work a few weeks earlier. It turns out that the newsagent inside Rotterdam station is a haven of sewing pattern magazines, who knew?? So rather than do a post on each of these, I thought I'd pull out my highlights, and take the chance again to explain how accessible the pattern sheets and instructions are for non-Dutch speakers…
Leuke Snelle 14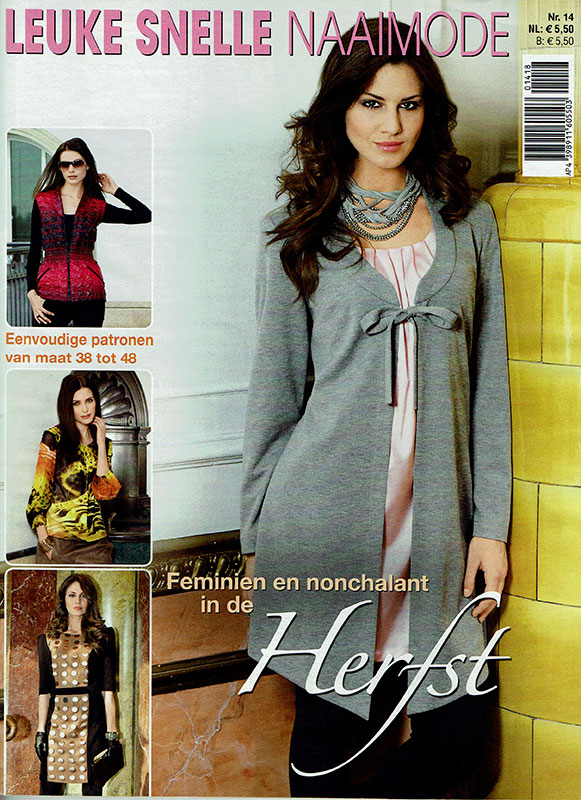 To be perfectly honest, I didn't think much of this one from the cover. But by the time I'd told J to just leave it, he'd already bought it and was out of the shop.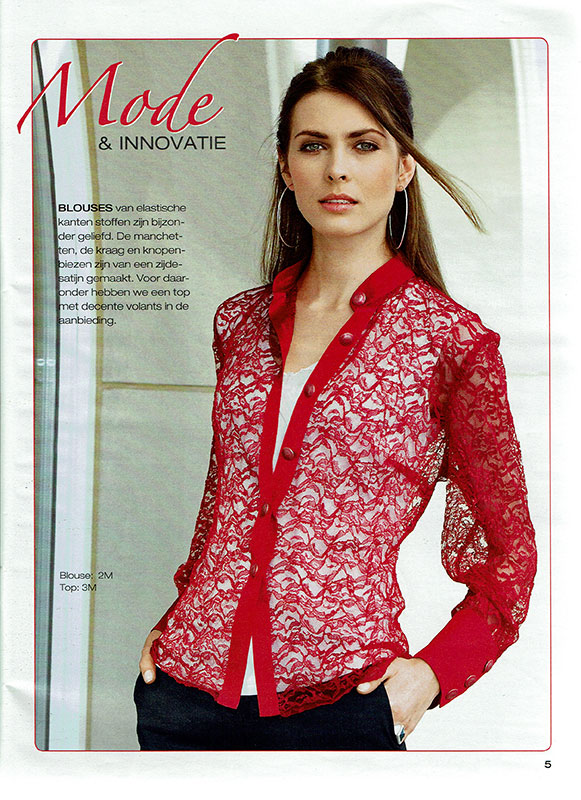 And oh god it's bad. So bad. I don't know how they managed to go back to late 1990s Bulgaria to do these shoots…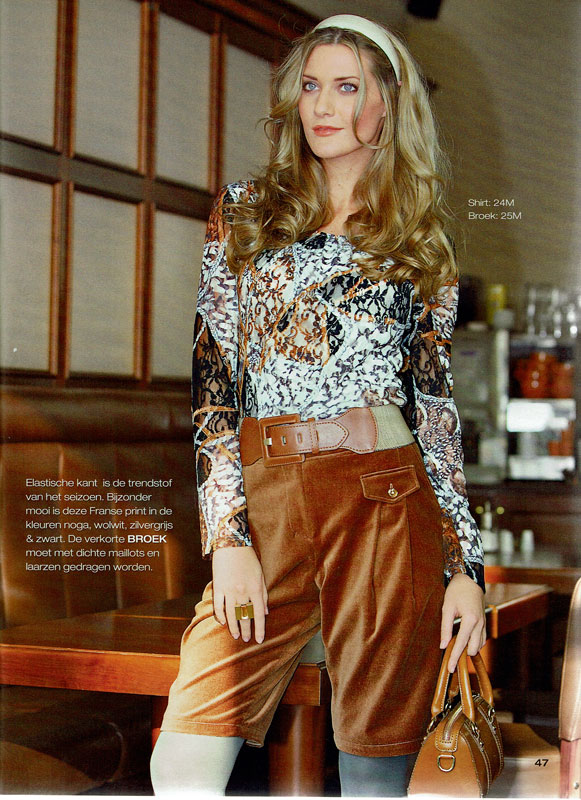 Seriously, this is unforgivably bad. There's no way I will ever make something, nor be inspired by anything in this magazine, so it's likely going in the bin.
La Maison Victor Sept/Oct 18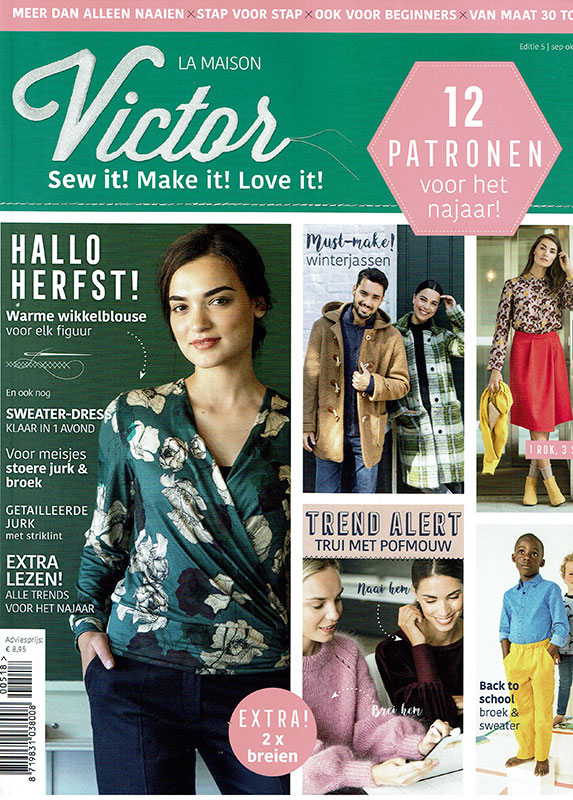 Moving swiftly onwards, it's the latest bi-monthly edition of La Maison Victor magazine! I've been buying these whenever I'm in a French, Dutch, or (more recently) German-speaking country for going on 5 years now, and I love the art direction and styling. They launched a monthly English language version a year or two ago, but it has like half the patterns of the other editions and are just reprints of patterns seen on the continent previously. (Though now I look and see that their current English edition has some of the same patterns I'm showing here, but it's missing quite a few if you compare the At A Glance page) Because La Maison Victor have excellent illustrated instructions, I find it doesn't matter much what language it's in as it's really straightforward to understand.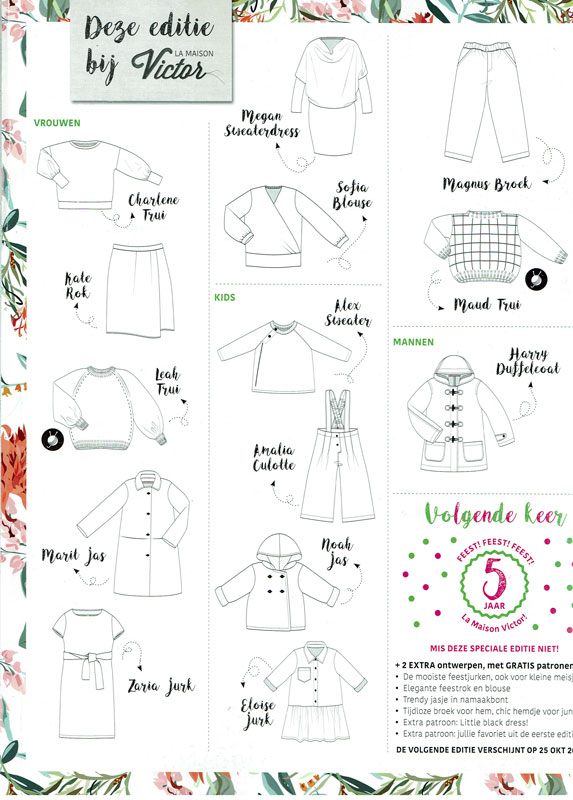 Their pattern sheets are about as dense as modern Burda magazine and their women's sizes range from 84-140cm Busts. (I've also reviewed a fair number of their issues over the years if you click the La Maison Victor tag at the end of this post)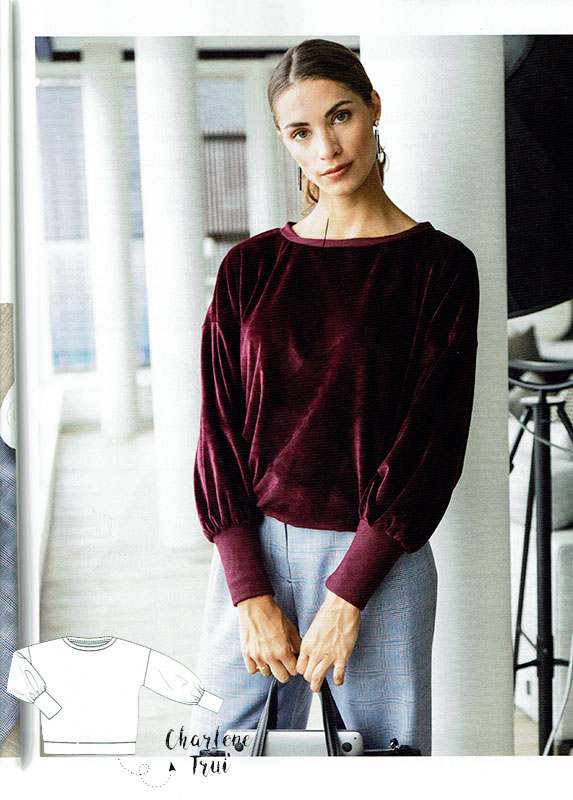 This is a really simple pullover/sweatshirt pattern with a dropped shoulder, but I like the look of the long sleeve gathered into the overly long cuff. And it's not just because I have some amazing Hamburger Liebe cuffs in my stash, either!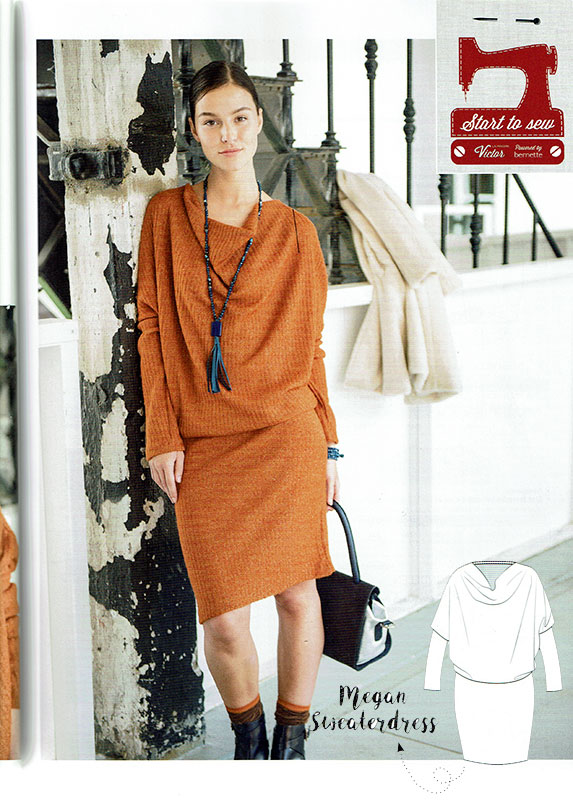 The tech drawing and photo were quite deceiving on this slouchy dress, but the pattern pieces show that this is really just one big tube dress, using the close fit at the hips to create the volume in the upper half of the body. Still, it's an interesting look and definitely beginner friendly!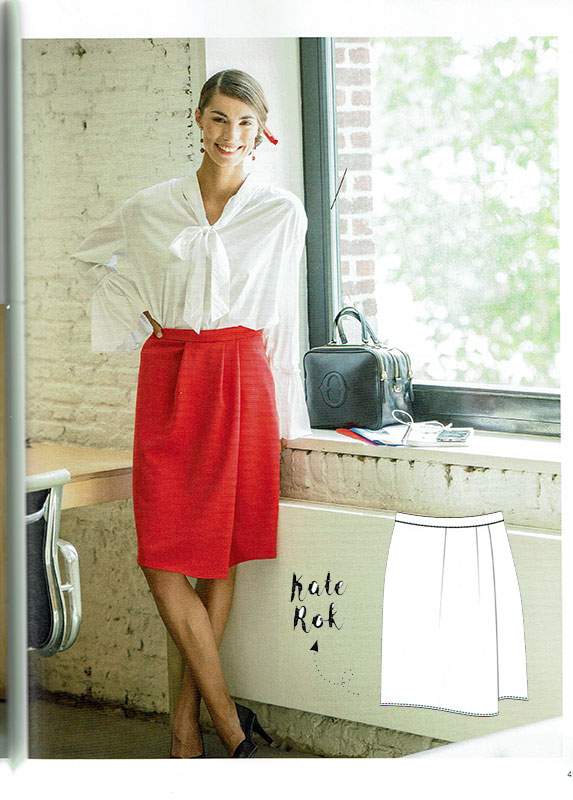 The front panel of this skirt is just one long piece, but it's cleverly folded into various pleats to make it look as though it's a wrap skirt. So you get the look without any of the windy day risks, perfect.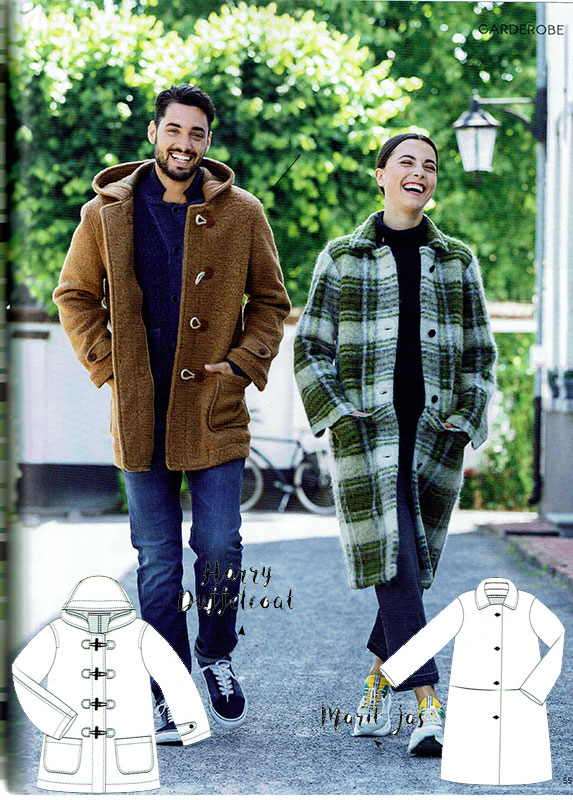 LMV always include one men's pattern in each of their regular issues, and this time around it's a classic dufflecoat! Plus women get a really rather nice coat pattern, too, with secret pockets in those horizontal seams, perfect for jamming your cold hands into.
Fibre Mood 01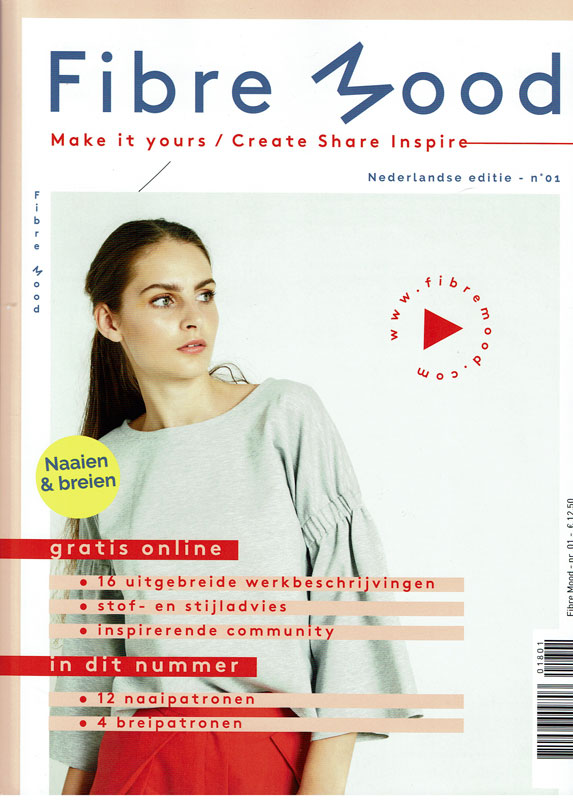 Fibre Mood is a brand new sewing pattern magazine in several languages (including English). They've got a similar aesthetic and pattern selection to La Maison Victor, with a mixture of patterns for women, children, and men and a handful of knitting patterns thrown in, too. You can view their entire magazine online, plus you can purchase all of the patterns individually as pdfs, too (which I wish LMV would do as it's a PITA to get their continental issues).
They also do their pattern instructions in the print edition a little differently, too. While the patterns themselves are included in sheets at the back (less densely packed than Burda), the instructions for each must be downloaded from their website in whichever language you like. So I'm sure it saves on pages for them, plus it means they can issue corrections easily, but also it means anyone can have a read through the instructions before they buy to see if it's what you were expecting.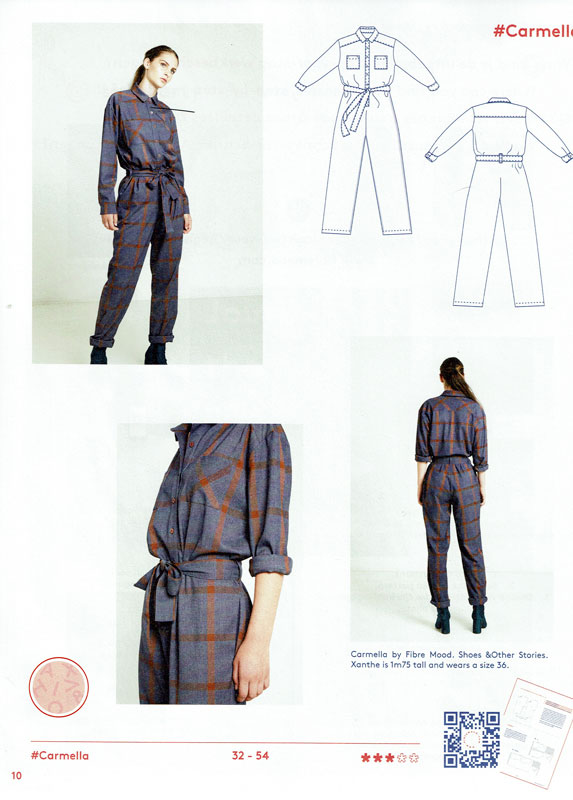 The designs in this first issue felt a little beginner/basic to me and I would've liked to have seen an intermediate/advanced pattern included, but perhaps they have that in the works. In particular I like this jumpsuit as it feels like it has a more utilitarian aesthetic than the frilly feminine ones that I've seen a lot of recently.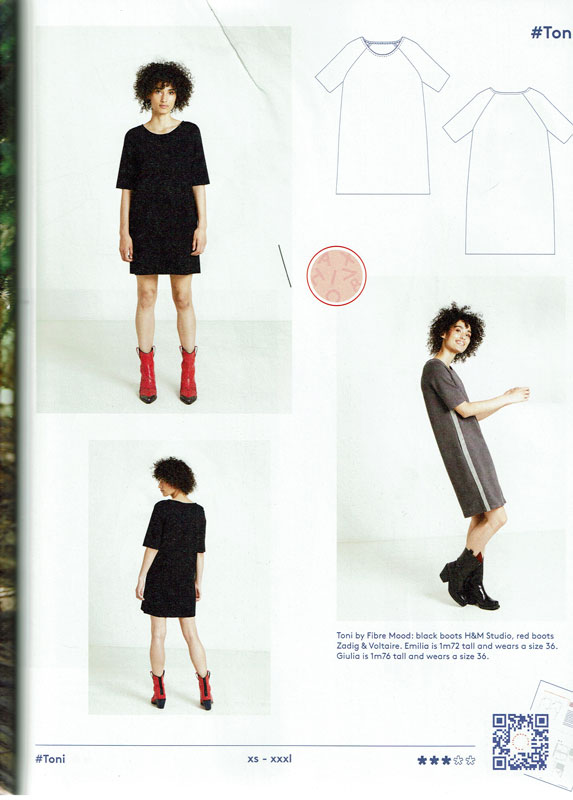 This is a simple, raglan sleeved tee dress, but it'd be a good way of testing their draft/sizing without using too much fabric or time. The trim down the sides is a nice touch, too.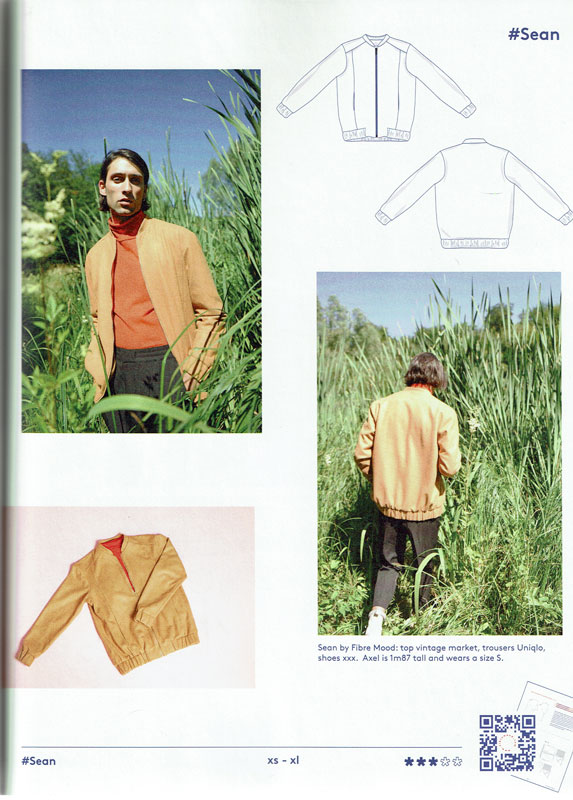 Thumbs up for the sole men's pattern in this issue – a really nicely designed bomber jacket! If you've watched any of the Queer Eye reboot on Netflix, you'll know that fancy bomber jackets are very trendy right now, and I like the yoke and prince(ss) seaming with the integral pockets here.
KnipMode Sept 18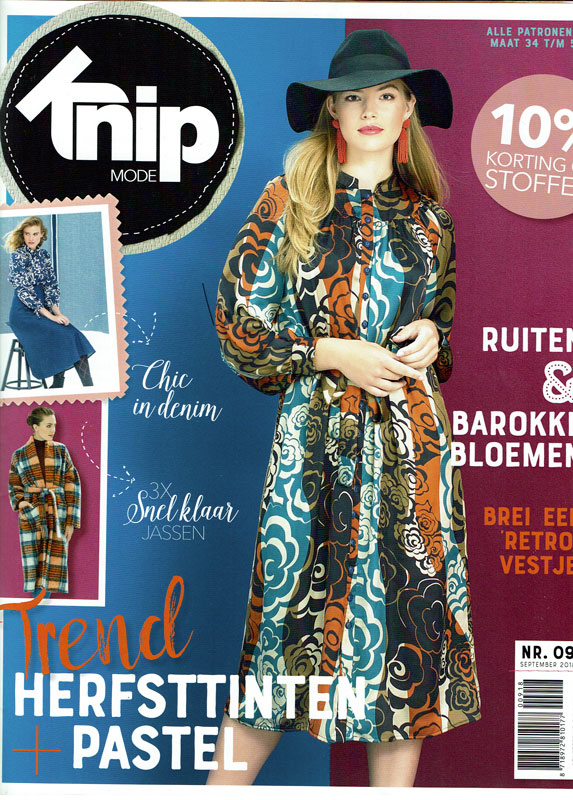 I've been buying KnipMode magazine for ooh, like going on ten years now and I even subscribed for a while but it was much more expensive than other magazines and I stopped when they switched to a new editor a few years back. So now I just pick up the odd issue when I can, and I'm pleased to report that they're back on form! KnipMode is produced in Dutch, with sister titles Fashion Style in French and German, too. They produce their pattern in the full range of sizes (so Plus-sized ladies, everything here is in your size, too!) and their pattern sheets are slightly less dense than Burda's. Their instructions aren't illustrated, though, and you've got to know that their little crosshatch symbol means it's for stretch fabric, too, so it's probably best for confident sewists. I've reviewed (and made!) tons of their stuff over the years if you have a read through my posts with the KnipMode tag.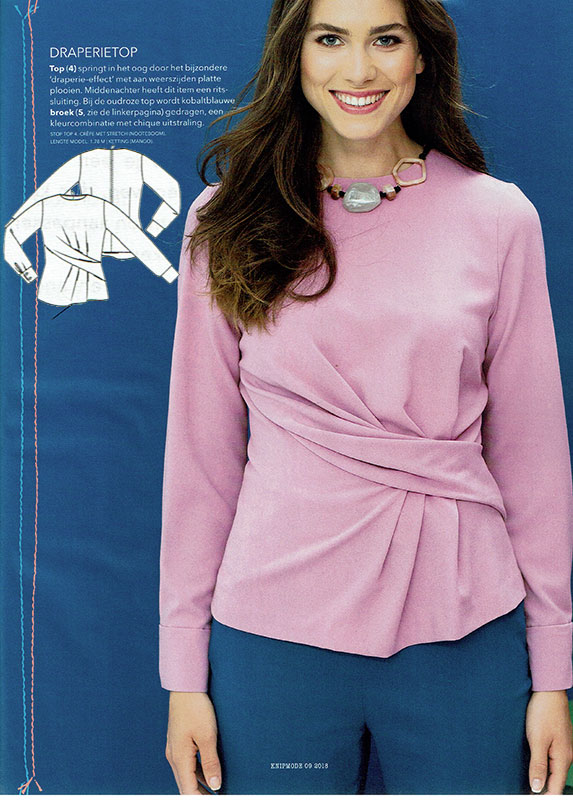 But let's get on with September's issue, which James picked up for me in Rotterdam and is a winner. I mean, look at the draping on this top, I'm in love! This example is made in stretch crepe but I reckon you could get away with sewing this in a jersey, too, for a very cool long sleeved teeshirt.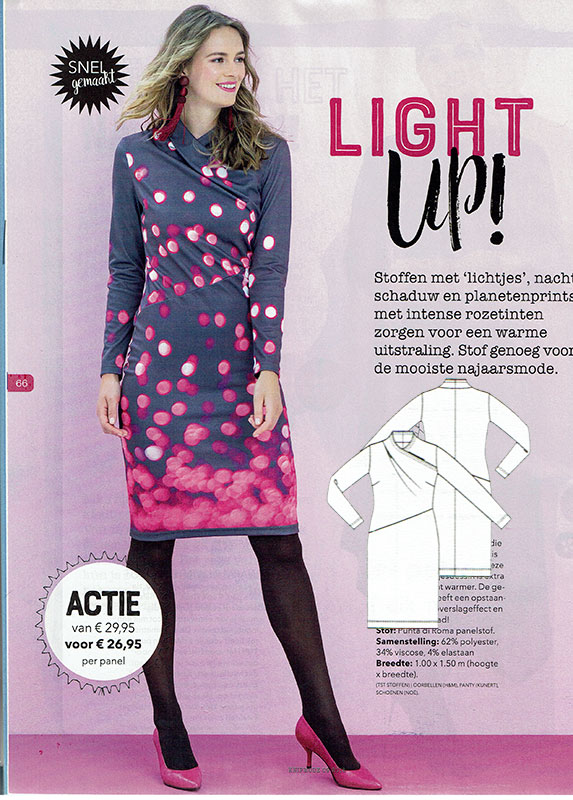 KnipMode have also started to get in on the fabric selling game (at rather inflated prices!) but it's the dress design I like here in addition to the border print jersey – that shawl collar is always a winner for me and this looks like it'd be a perfect winter dress. Can you imagine how snuggly this would feel in a merino wool jersey??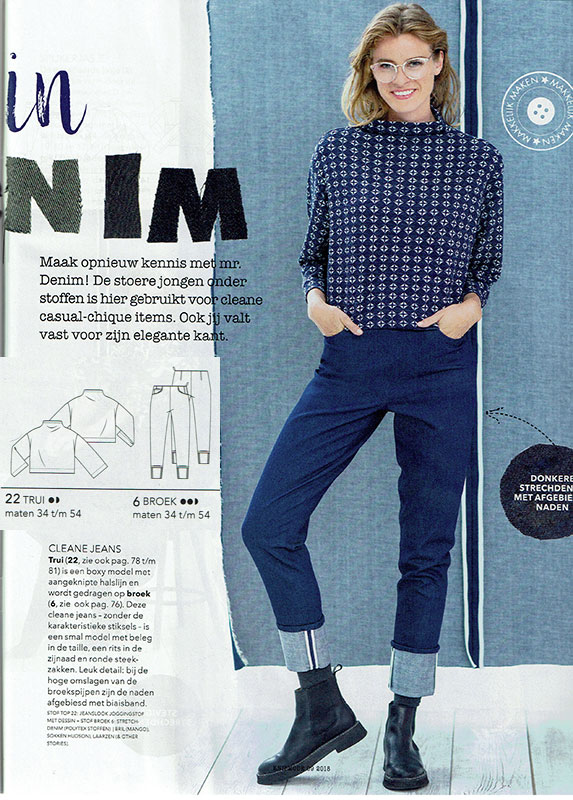 The wide, funnel neck top isn't anything new, and neither are the stretch jeans, but I rather like the pairing in spite of myself. The jeans are a weird mix between jeans and jeggings for a start – actual pockets, but with a centre back zip instead of a fly front…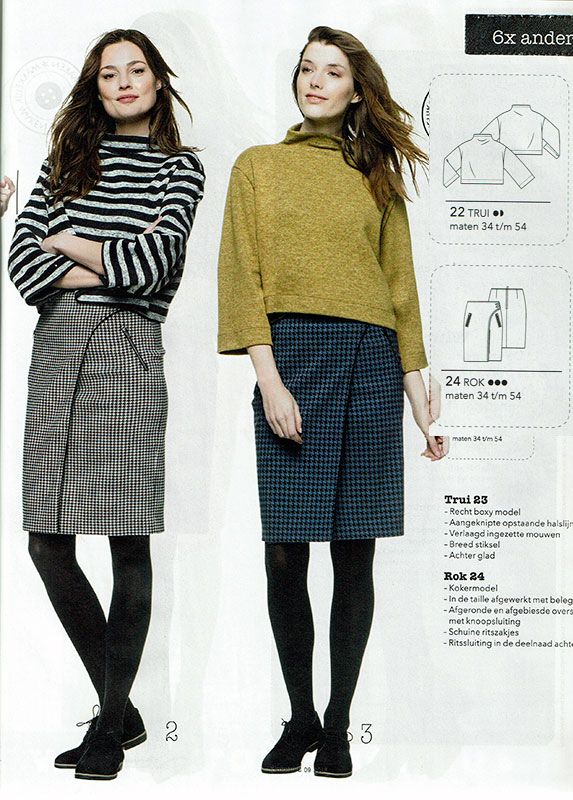 In each issue KnipMode like to take a pattern (or pairing) and make it up in a bunch of different fabrics to show the different looks you can get. Here they've taken the wide top seen in the previous photo and paired it with a cool pencil skirt that also has that faux-wrap style. I like the curved edge here plus those angled, zippered welt pockets, and reckon this would be a solid bet for cold weather work attire.
KnipMode Oct 18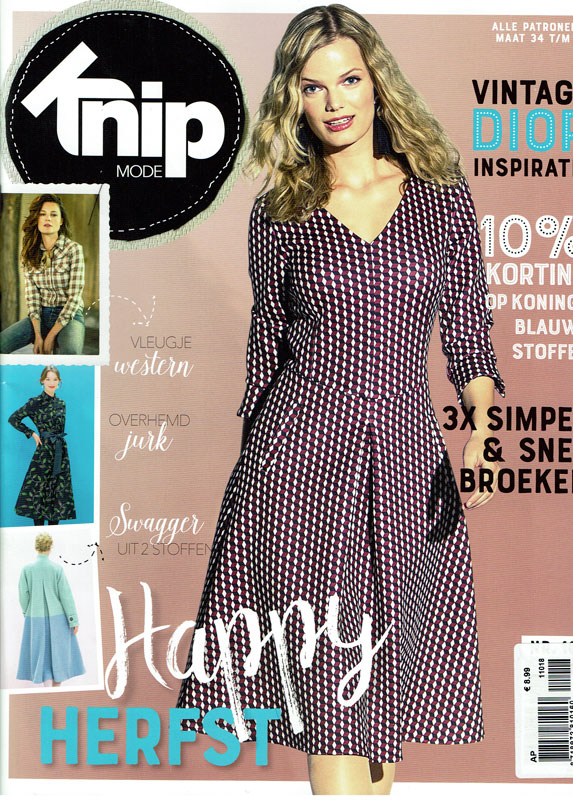 We celebrated our wedding anniversary with a long weekend in Amsterdam in September, and it coincided with a different issue of KnipMode (complete with a bonus supplement mag, too), woop!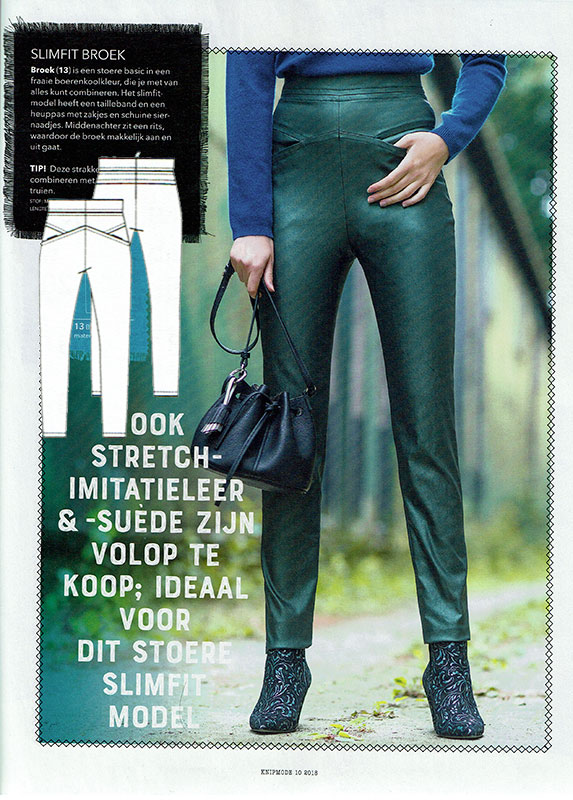 I have some stretch pleather in my stash I've already got earmarked for another project but I'd be lying if I said I wasn't tempted to drop everything and make these instead. That yoke! Those pockets!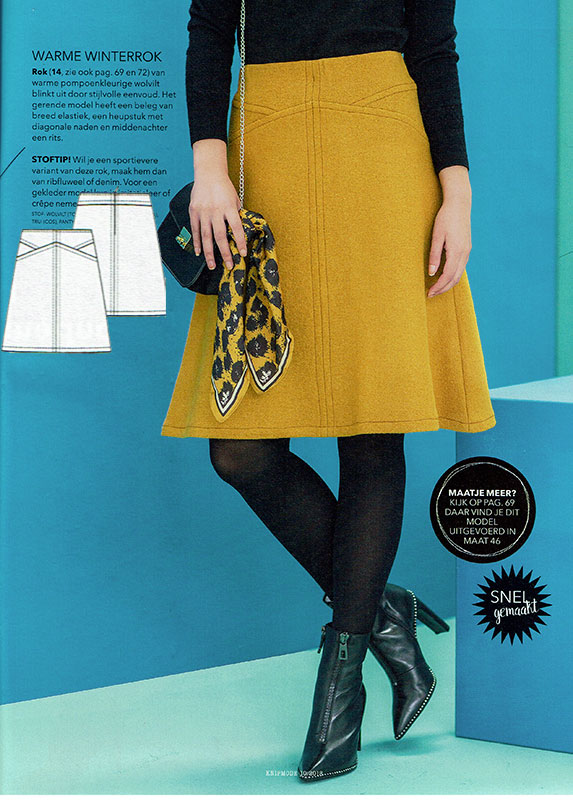 Annnnd if you've got a great yoke'n'pockets shape why not use it wherever you can, eh? I applaud KnipMode for putting it on a sensible skirt, too (and bonus points for making it in such luscious mustard wool!).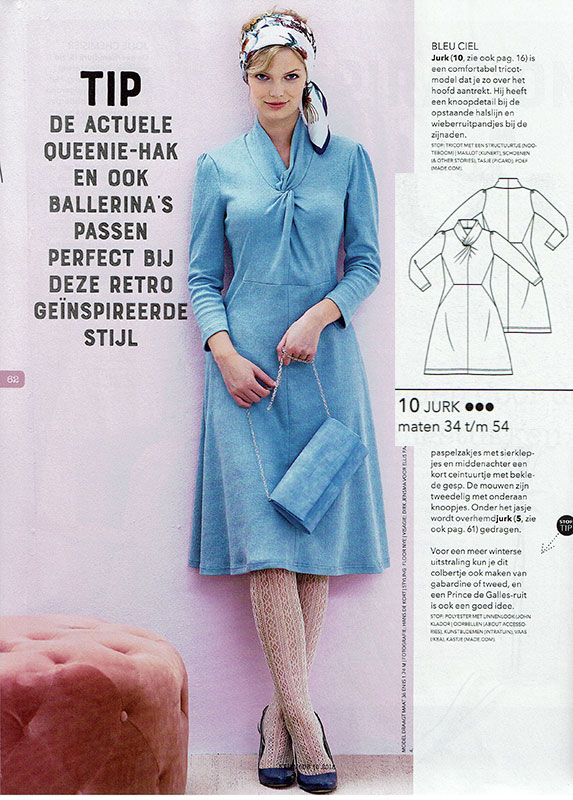 I'm really intrigued by the collar on this knit dress, since it combines a half twist at the upper bodice joining with an overlapped collar to create the appearance of a much more complex design. The rest of the body is quite like Tilly's Zadie dress, so if you know that shape works well on you, it's another variation you can try.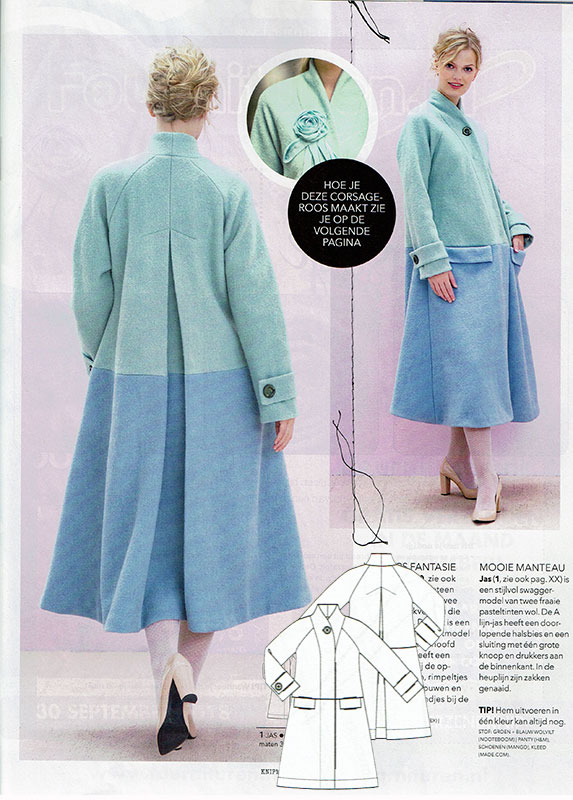 Coats with horizontal seams must've been big on the catwalk for FW19 or something, because KnipMode have also produced a beautiful coat pattern here. This one has more of a swing silhouette with a very flattering collar and opportunity to showcase a special large button from your stash, too…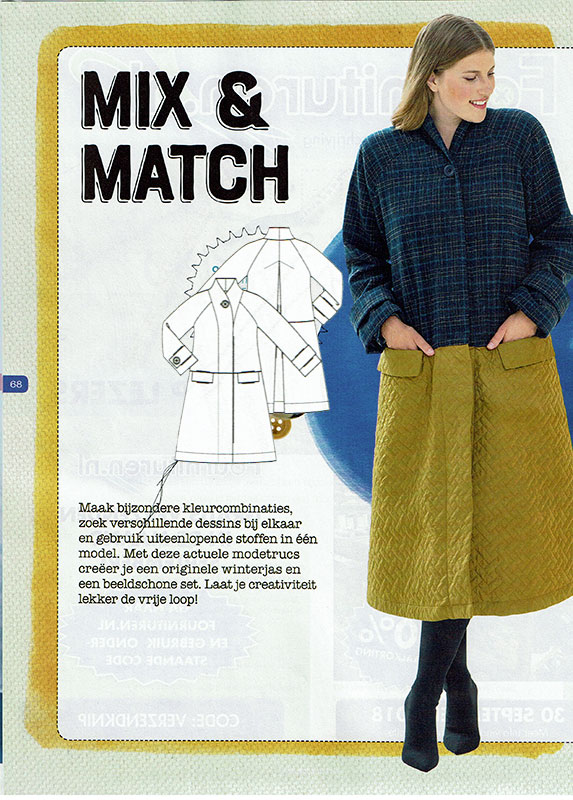 …just beware of your fabric choices! I mean, how could the blue and lavender version look so gorgeous and this one so, so wrong?? Answer: fabric choice.
And on to the bonus supplement magazine that came with October's issue! From my previous years subscribing, I know that Knip only do these twice a year or so, so it was sheer luck that I happened to be visiting at the right time. There's only 11 patterns, but that's more than some magazines do for their standard issues!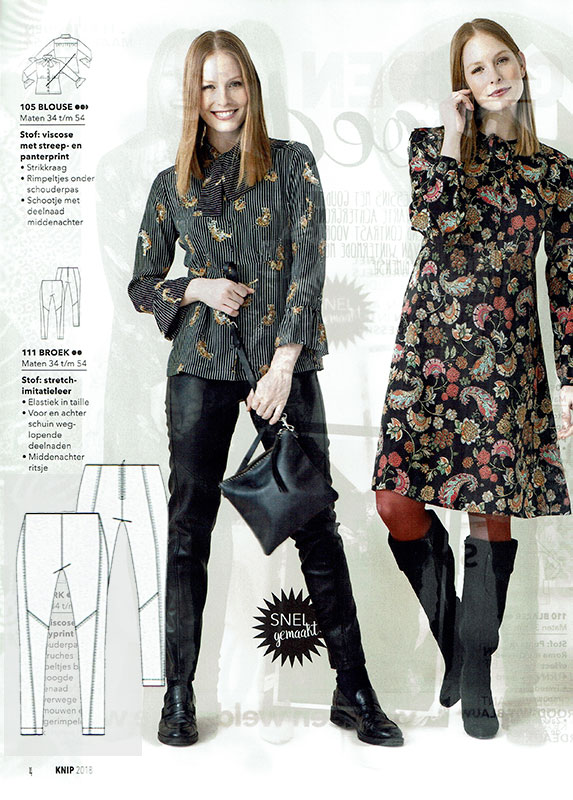 You wait ages for a good stretch pleather trouser pattern, and then two come along at once! They were a bit covered up in all the photos in the magazine, but look at that tech drawing – standard mid-leg seams in the back (always a help for fitting!) but the ones in front are nicely angled to give a very flattering line. I've made loads of KnipMode's trouser patterns over the years and I'm consistently pleased with the creativity of their designs – so much more interesting than Burda's basics!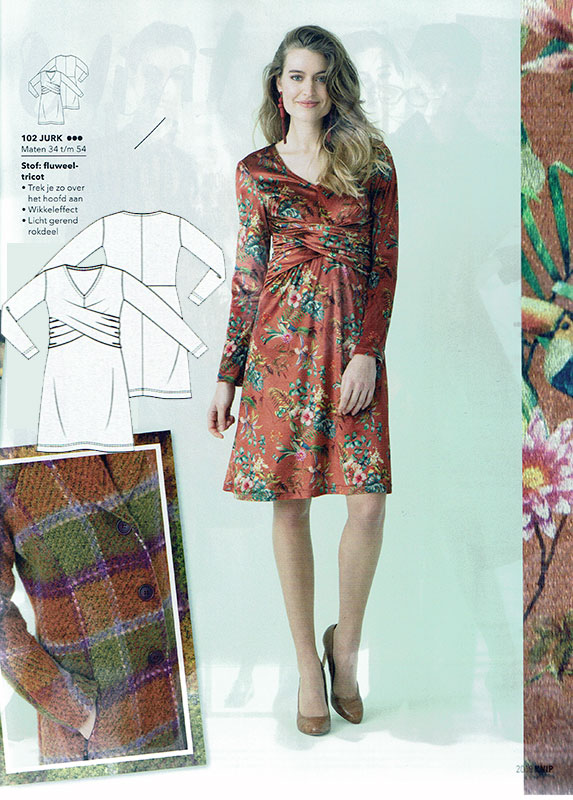 I've definitely seen variations along the lines of this jersey dress over the years, but I thought it was worth pulling out here, too. Those gathered, wrapped pieces can really give the illusion of a more defined waist and disguise some extra weight if you choose your fabric carefully!
Phew! That was a marathon post, but I hope you enjoyed the inspiration from the low country!