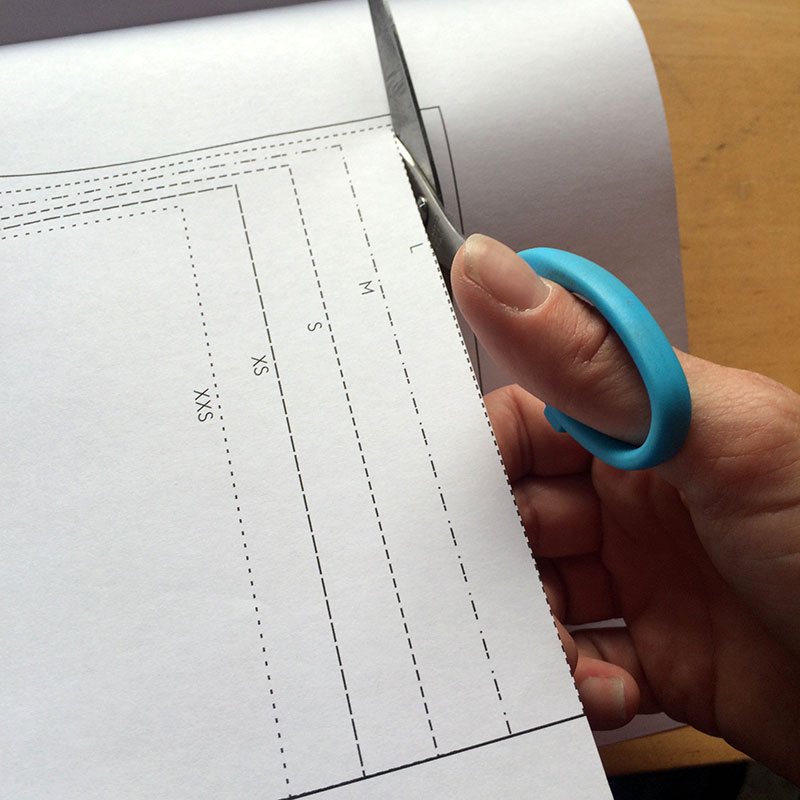 I've got a bunch of things happening all at once (on top of crazy good opportunities coming out of my ears that I can't talk about yet!) that weren't quite big enough for a full post on their own so I thought I'd round them all up into a fun bit of Friday inspiration for you all! I've also got, ohhh, four finished garments to properly photoshoot so hopefully next week you'll get to see more of those, too.
A bacon splint cover
This may be the strangest thing I've ever sewn but a colleague was in a hit & run which broke her wrist, requiring metal plates and several surgeries. She's doing much better now but hates the depressing beige brace she has to wear, so I offered to sew her a fun cover for it.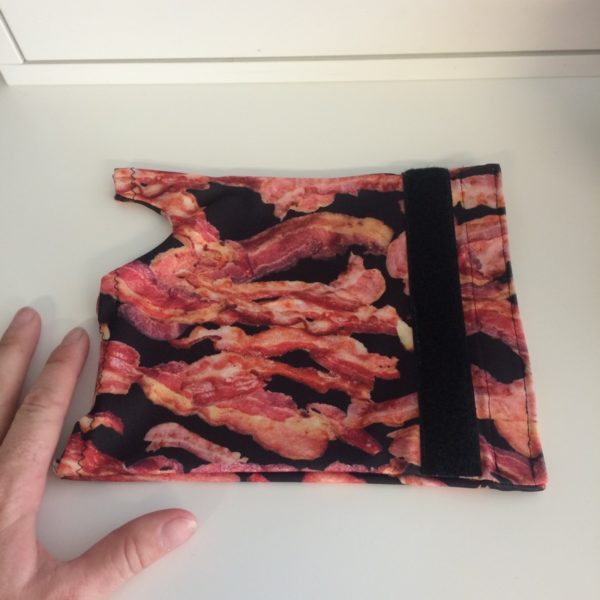 So I traced around it, made strategic holes for the Velcro straps & hoped for the best.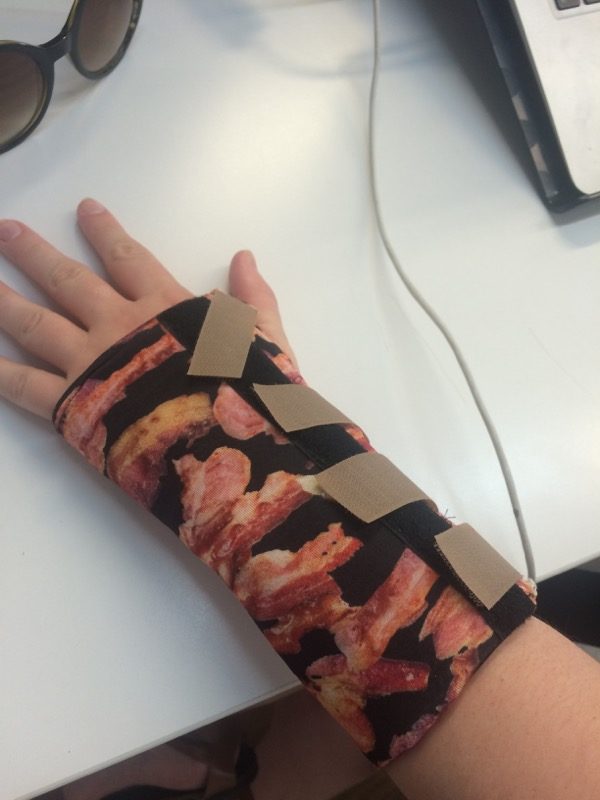 It fits and she's delighted with her new bacon-powered wrist! It may make her hungry, but it also makes her giggle whenever she sees it and it can be thrown in the washing machine, too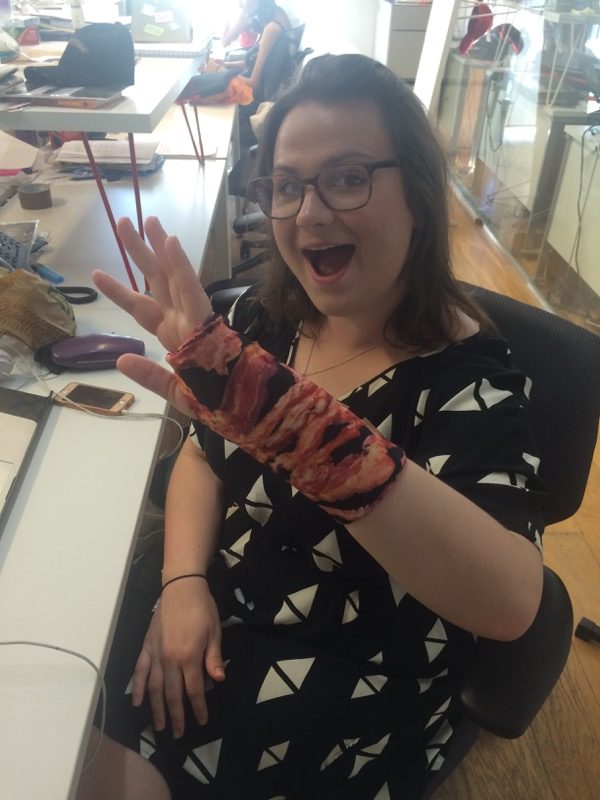 The bacon lycra was from my scraps bin, leftover from the cycling jersey I made for James earlier this summer, bought in NYC when we were over last March.
Iron-on labels
I've had a few different types of labels made up for myself over the past few years, from a basic black & silver design I use for the garments I sew that use someone else's pattern, to some longer pale green woven labels with my logo and "Designed and sewn on a barge in London" on them which I use for samples and other garments using my own patterns or ones I've drafted for myself.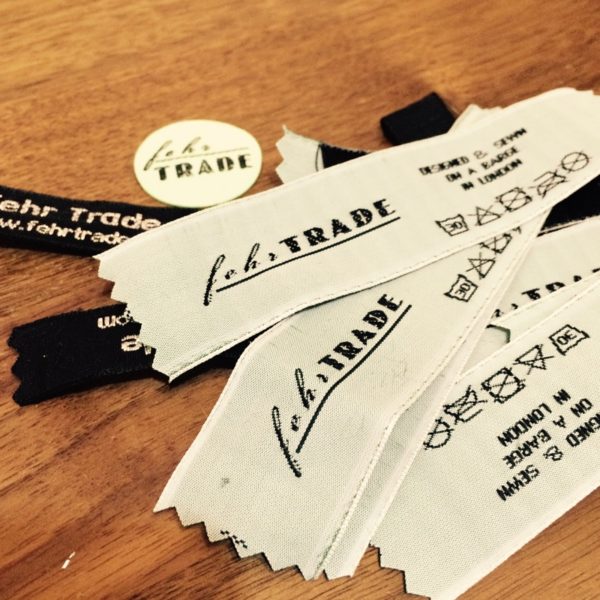 So when Dutch Label Shop got in touch a few months ago offering to send me some labels of my choosing, my first thought was "Do I really need more labels??"
But then I started digging through all the options on their site and saw that they had quite a few label types I've not seen anywhere else, like the option to have round, die-cut woven labels and put an iron-on backing onto them!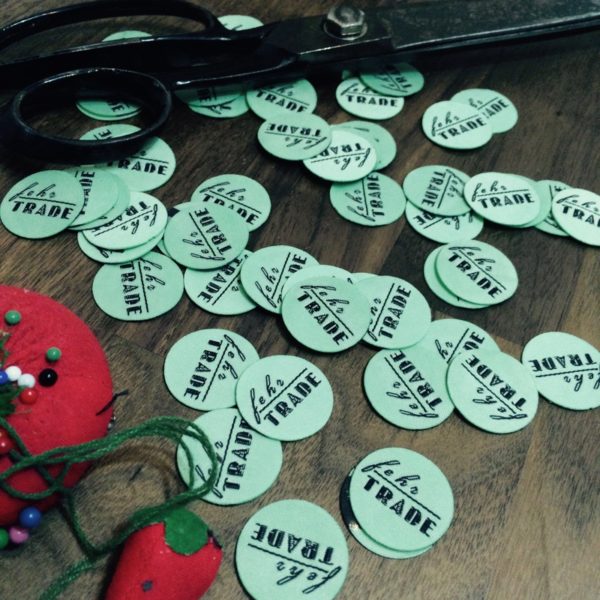 So this solves the problem I've had that in a few of my activewear makes, that a sewn-inside label can sometimes rub during really long runs (we're talking 20+ miles, for me, anyway!) so these give me the option to either iron-on a label to the inside back, or even to the outside to give an extra bump of branding on a front hem or sleeve. I mean, if the major sportswear brands can do it, why not sewists?!
Big thanks to Dutch Label Shop for giving me free reign to choose whatever I wanted from their shop, and even specially ship it to me as they're usually US-only!
Tessellate's in Threads!
My Tessellate Tee pattern has been included in the latest October/November issue (No187) of Threads magazine!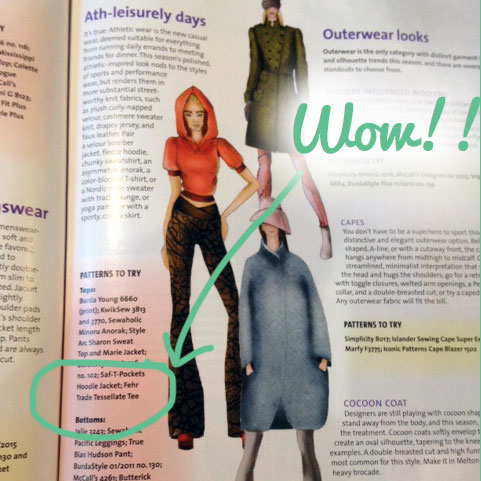 How cool is this? It's listed in the "Fall Sewing Inspiration" article alongside some other fantastic indie patterns, too! I've been stalking the newsagents here in London waiting for the new issue to arrive so I can see it for myself in print!
[shopify embed_type="product" shop="fehr-trade.myshopify.com" product_handle="tessellate-tee" show="all"]
Clutch frames
I've been eyeing up the hard-shell clutch bag frames at U-Handbag for quite a few years now, but with a wedding coming up in a few weeks AND their kitty frame finally back in stock, I cracked and bought two!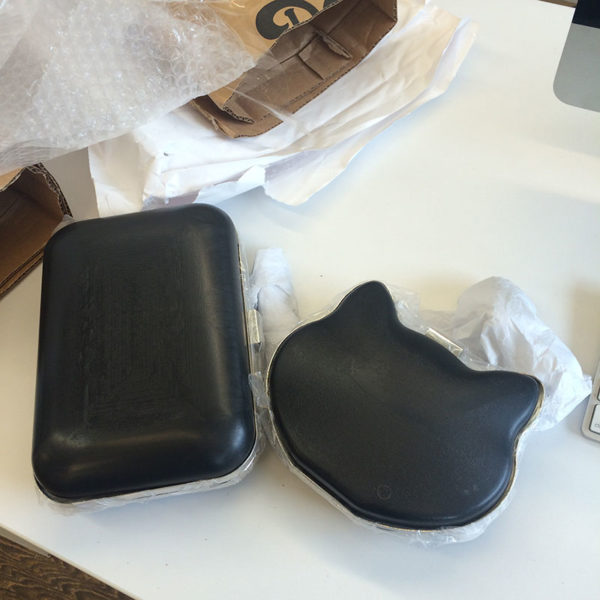 These actually involve no sewing at all (just a lot of glue!) and I'm planning on covering the 8 inch frame with fabric to match the dress I'm making for the wedding, and lining the inside with the contrast silk satin I used on the dress's facings. I figure the rectangular one should be a bit easier to cover than the kitty shape, so it'll be a practice run before I tackle that one. Plus the kitty one is surprisingly small – room for my phone (iPhone 5S) and little else, and I'll need to bring a few more bits with me for an all-day wedding.
Thankfully Lisa includes a full tutorial on how to cover and assemble these – has anyone made these before?
New pattern coming up…
And finally, as I mentioned a month or so ago, I've got four patterns in the works for the rest of 2016, and the first to be released is coming along nicely! It's probably the worst-kept secret in sewing, but also one I'm getting requests for all! the! time! so I'm pleased to finally be moving towards getting it out the door!
Hint No1: It's for men
Hint No2: It'll be my first layered pdf (so you can print just the size or sizes you need!)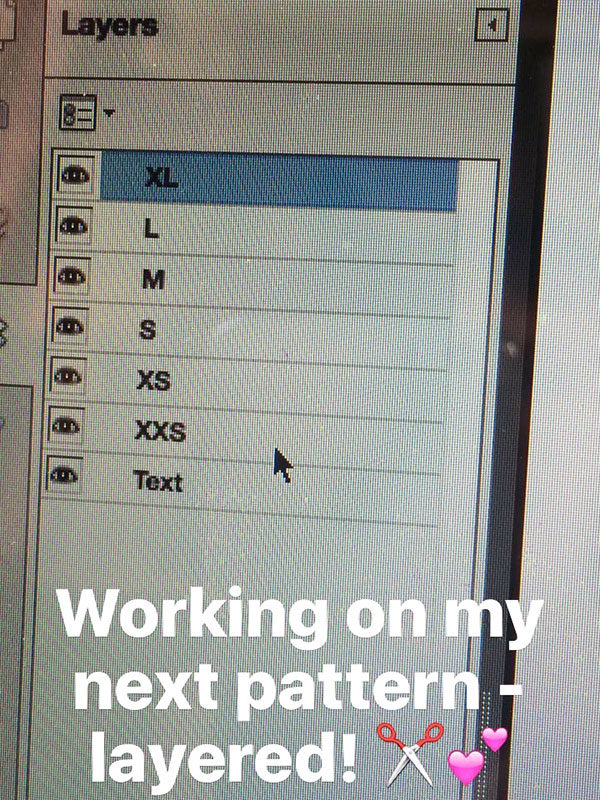 The layering thing is something I've also had requests for, but would take a huge amount of time for me to retro-fit into my existing patterns. But organising the layers in such a way that they can be used in the finished pdf isn't too bad if you make it that way from the start, so it's something I'm planning on doing for all future patterns.
Initially, I was umming and ahhing as it seems quite a few people still struggle with the whole "Print at 100% / no scaling" thing so I wasn't sure that adding another pdf feature would be worth the time investment, but then I reasoned that since the layers are all turned on by default, it shouldn't make any difference to those who don't know that the feature is there, but would make lots of more tech-savvy people really happy. So it's happening!