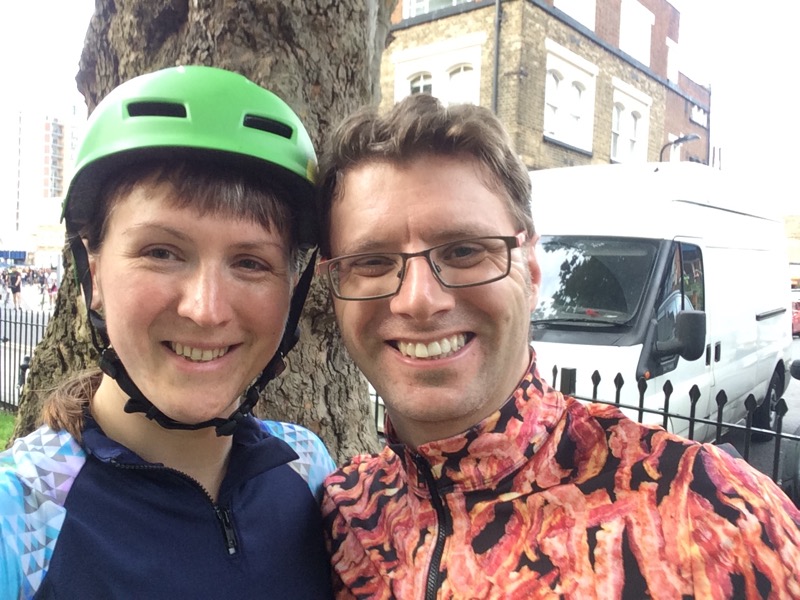 The Dunwich Dynamo isn't a race – it's not even an organised event. It's much more a rite-of passage – an annual 120 mile bike ride from London Fields in east London to Dunwich, on the Suffolk coast. It's been going for over 20 years and the route is just "known", and the date is the Saturday closest to the full moon in July. Riders set off sometime between 7 and 9pm, and generally don't make it to the beach at Dunwich until sunrise, or some hours thereafter.
I've written a full report on my ride over at my RiverRunner site if you'd like to hear more about what it's like to cycle for 9.5 hours on a heavy mountain bike having previously only ridden 30 miles. It was tough, and some parts were more enjoyable than others!
This post is more about what I sewed in the leadup to the race, both for James and myself. My copy of the latest Sewing Bee book arrived two weeks ago, and I knew I wanted to sew up the men's cycling jersey, just to see how it compares to my Surf to Summit men's top, if nothing else! I did a bit of work behind the scenes on the show and book this year, and I helped out a bit with the instructions for this one but never had the pattern to sew it up myself until my finished book arrived.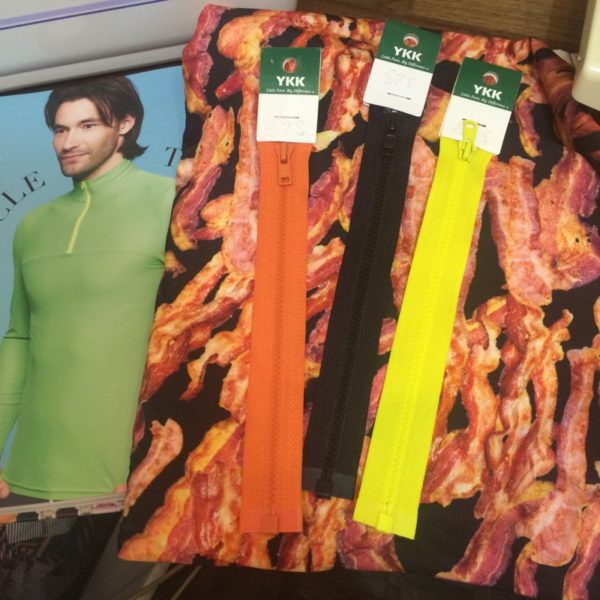 The pattern is for a long sleeved, close fitting top with a horizontal chest seam, half zip, and folded, stand collar. I modified the original pattern to be short sleeved, and added a big back pocket similar to the one on my Surf to Summit as it feels kinda weird to have a cycling top without it. The fabric is the real standout here, however – I bought this bacon-print lycra from Spandex House when we were in NYC last March, and I knew it'd be perfect for the carnival-esque vibe of the Dynamo.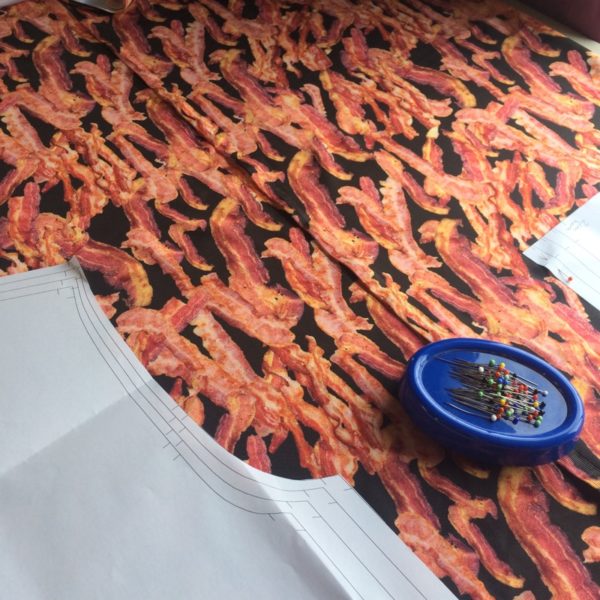 This was a relatively quick make, and it fits James pretty well right off the pattern sheet, though there is a bit of twisting at the collar that I think only a sewist would notice. I've only got a ladies dress form so you'll just have to forgive the photos below!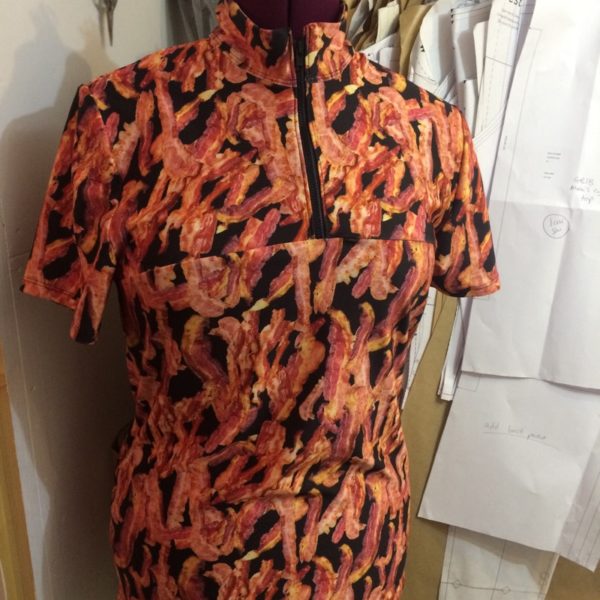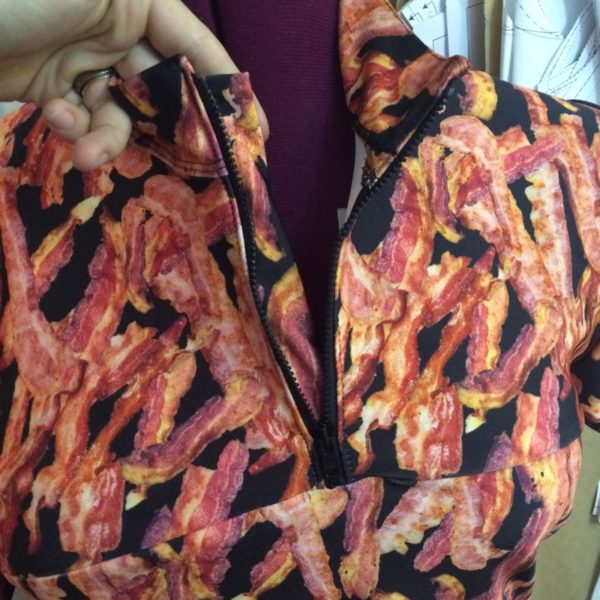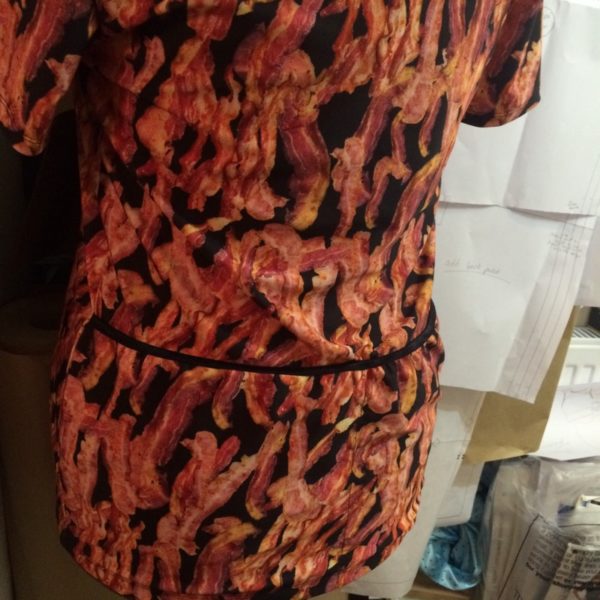 We got a lot of compliments on the ride, with hungry riders saying how much they loved it, and a lovely guy wearing a Heinz ketchup jersey became fast friends for quite a few miles after seeing his bacon brother (the guy in the Heinz baked beans jersey was disappointingly not as friendly)!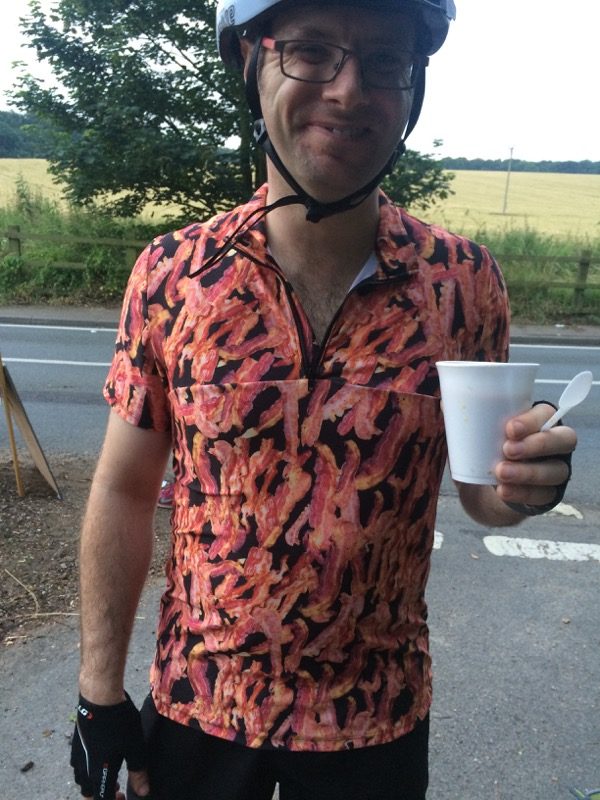 Since I had a spare day after finishing James's jersey and all my shorts had either inappropriate levels of padding for such a long ride, or were too short (and caused chafing on those 30 mile sportives), I decided to sew myself up a pair of Duathlon Shorts using some great ikat lycra from Imagine Gnats and a chamois pad from Aerotech Designs (US-based).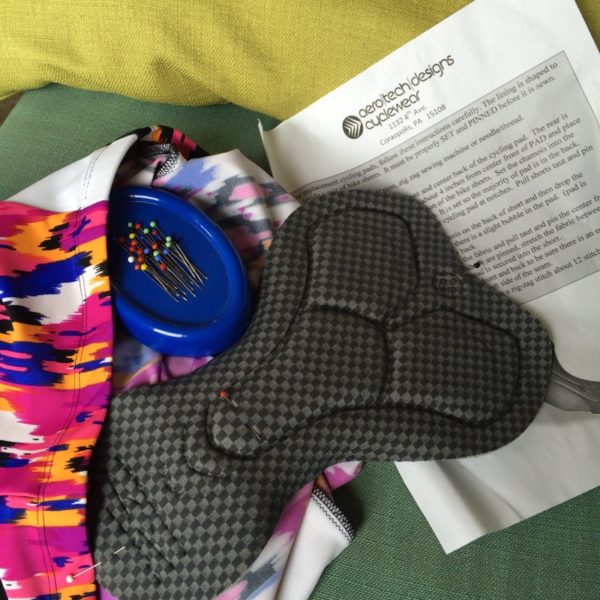 I wish to god there were some chamois pad suppliers anywhere in Europe selling retail amounts (if you know of any PLEASE speak up!), because these Aerotech pads are fantastic, and they include really good and detailed sewing instructions, too.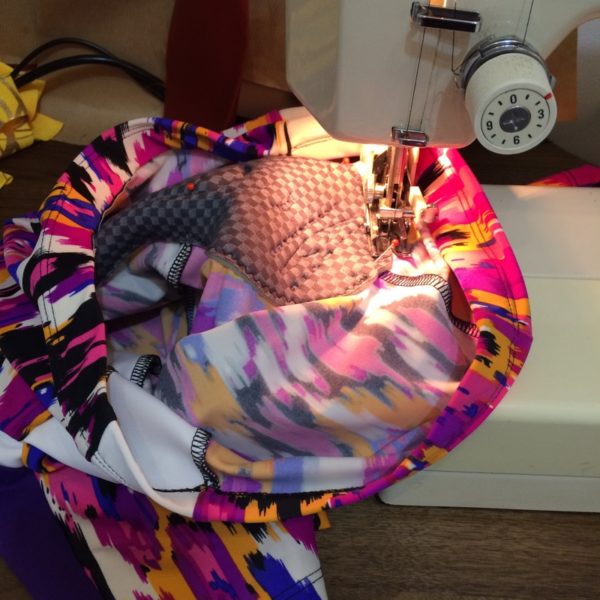 I've made so many Duathlon Shorts I could pretty much sew them in my sleep by now, but I wanted to take the shorts for a test ride with the chamois basted in place "just in case". So I set out for a short 7km ride up to our local park and back the day before, and everything felt great so I then densely zigzagged the pad down right along the edge both to keep it in place and reduce the ridge.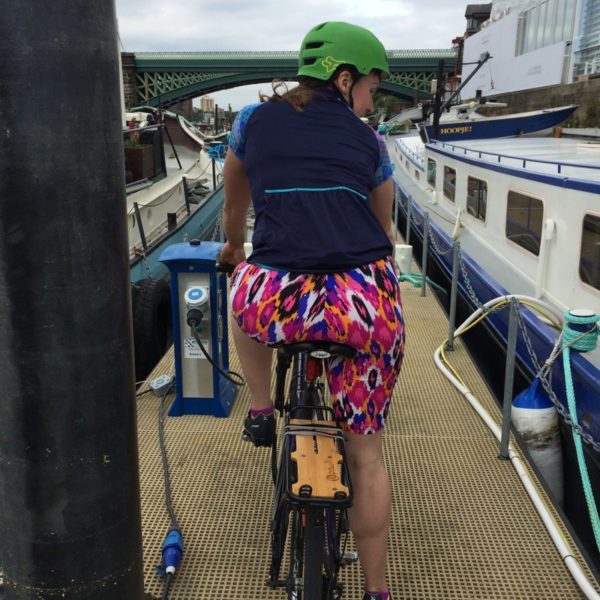 I'm pleased to report that both these shorts and the Surf to Summit top I sewed in 2014 held up really well! I only got a bit of chafing where my bum/leg hits the front edge of the seat, but I think I would've had that no matter what I was wearing as a consequence of being in the saddle for that long as a novice.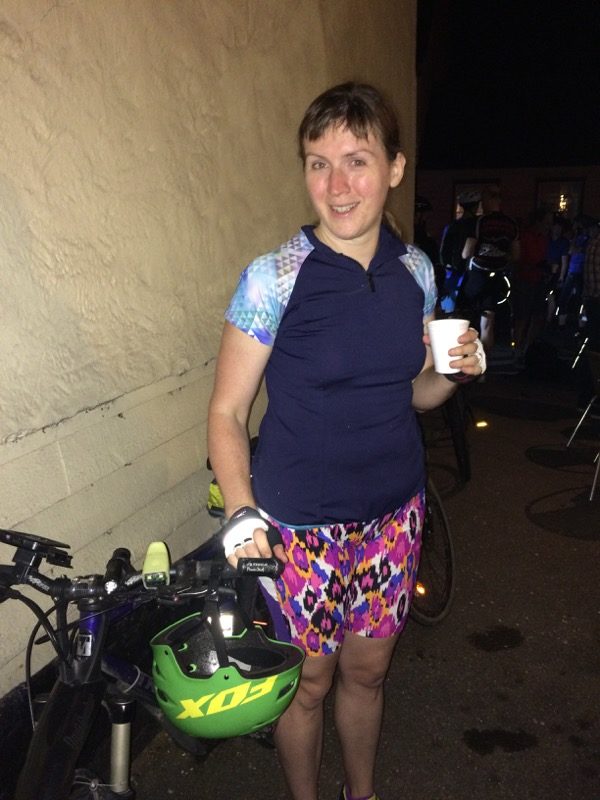 I got quite a few compliments on my shorts as well, especially from the other ladies riding it – presumably they know how hard it is to find cycling gear in nice prints, too, so maybe I've inspired a few to take up sewing!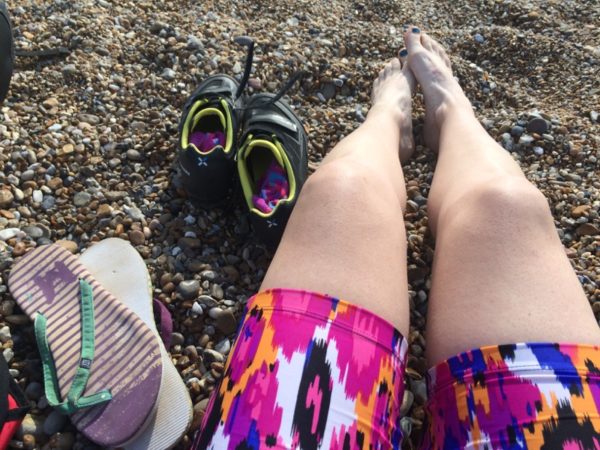 Read my full ride report over here or make your own cycling gear with my Duathlon Shorts, Surf to Summit Top (ladies) or Surf to Summit Top (men's) sewing patterns.