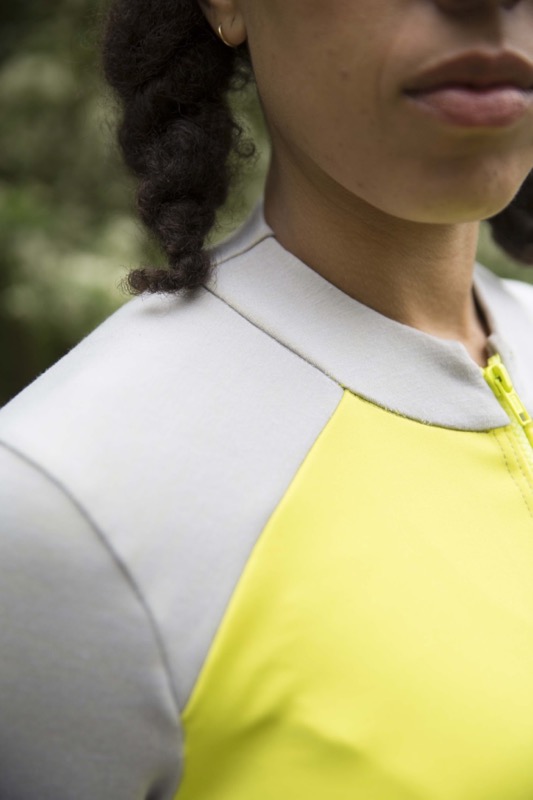 Today I want to give you a little pattern hack that can help if you find that the opening edge of your Active Jacket (or Cycling Top) from my "Sew Your Own Activewear" book is a bit too snug. This can especially be an issue for the smaller sizes, or if your fabric has very little crosswise stretch.
This is a really easy adjustment to make, either after you've drafted the collar according to the instructions on page 80 (or page 58 for the Cycling Top), or after you've already got your finished pieces cut out.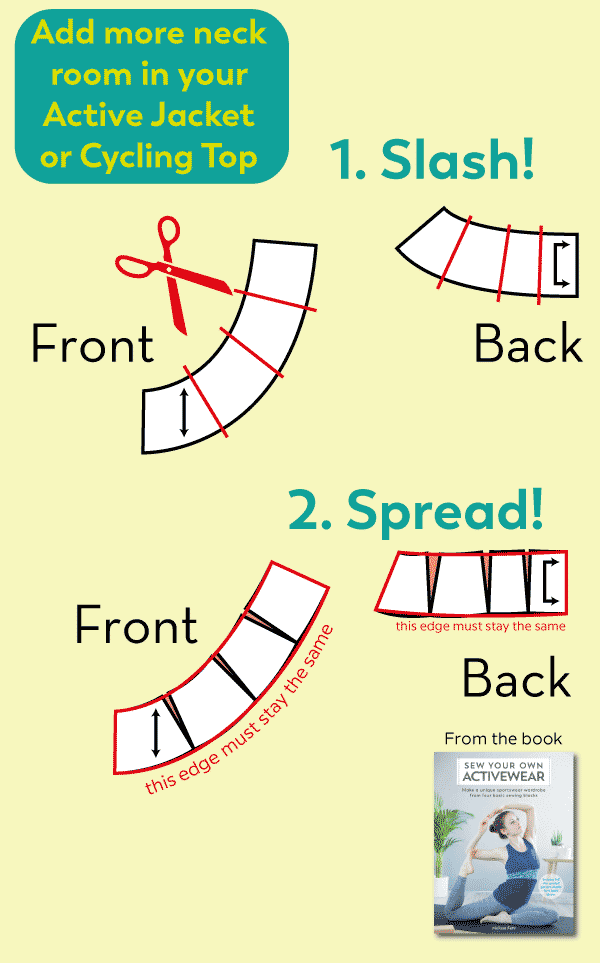 In either case, draw a few lines through the Front and Back Collar pieces ending at right angles to the seamlines. Cut along the lines, and keeping the pieces barely attached at the bottom edge, spread the top edges outward. Fill in between the gaps with paper and smooth out your edges.
Use this pattern piece for both your exterior collar pieces and your collar facings.
It's really important that you keep the bottom edge of the Collars the same length as before so it still matches up nicely with the rest of your Jacket (or Top) when you go to attach it!