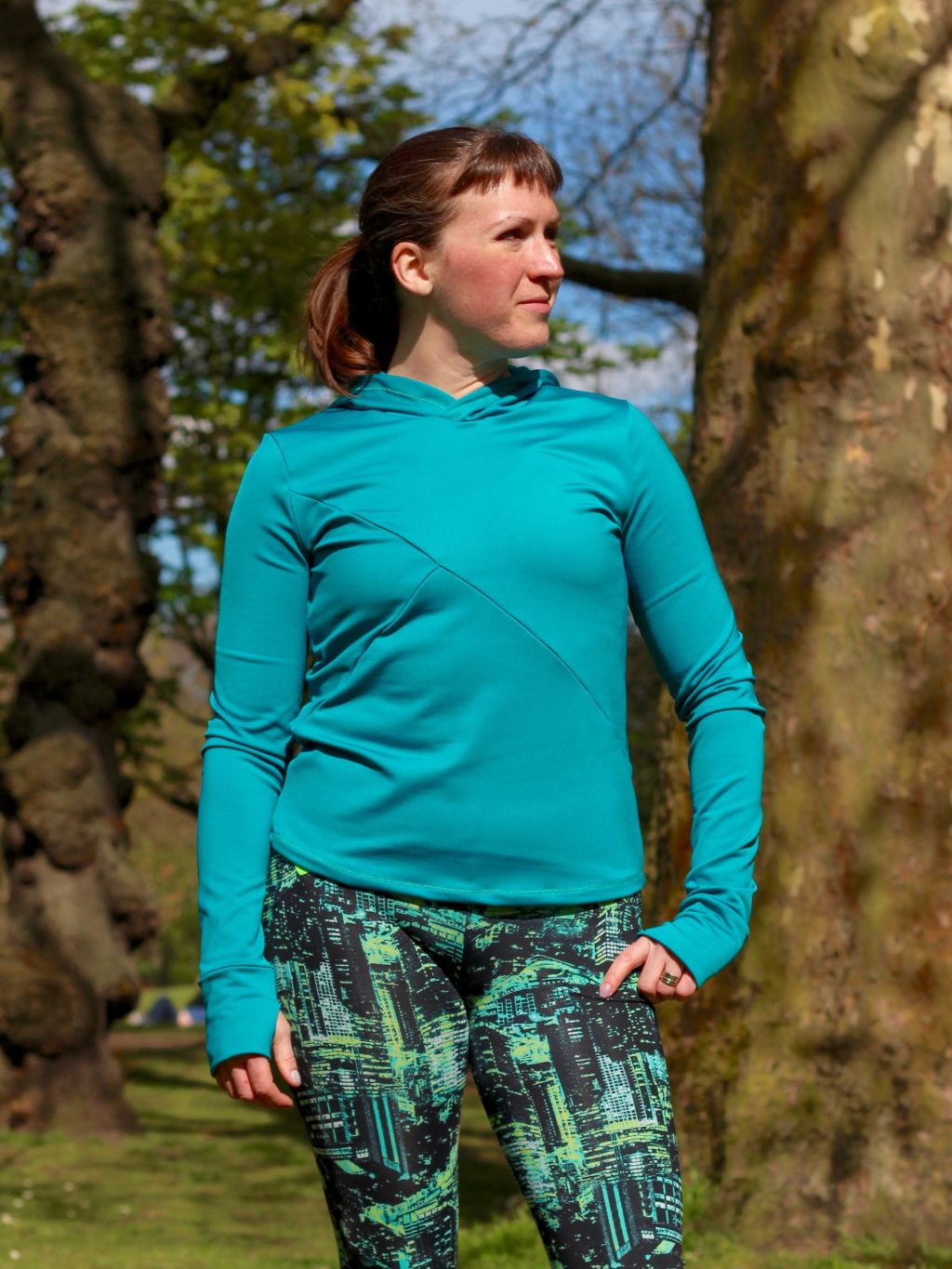 I know some of you are melting in summer temperatures right now, but spare a thought for those of us shivering in July – no, not just the Aussies and Kiwis, but also those of us with "unpredictable" summers (for real – I had goosebumps here in London yesterday and it certainly wasn't from air conditioning!). Even if you are enjoying "classic" summer temperatures right now, cast your minds forward to the days when you can exercise in cooler temps in a hoodie like the Steeplechase Tee pattern…
The version I'd like to show you today was made in "terry backed wickaway lycra" from Imagine Gnats in the teal colourway (but it also comes in chile red, green, lilac, vapor blue, and jade!). This stuff is absolutely brilliant for activewear – it's got a smooth (but not shiny) face with a loop backing, but it has a decent amount of stretch for something so nicely heavyweight. If you're not familiar with Imagine Gnats, they've got lots of other athletic fabrics, too – the owner, Rachael, is an active sewist herself!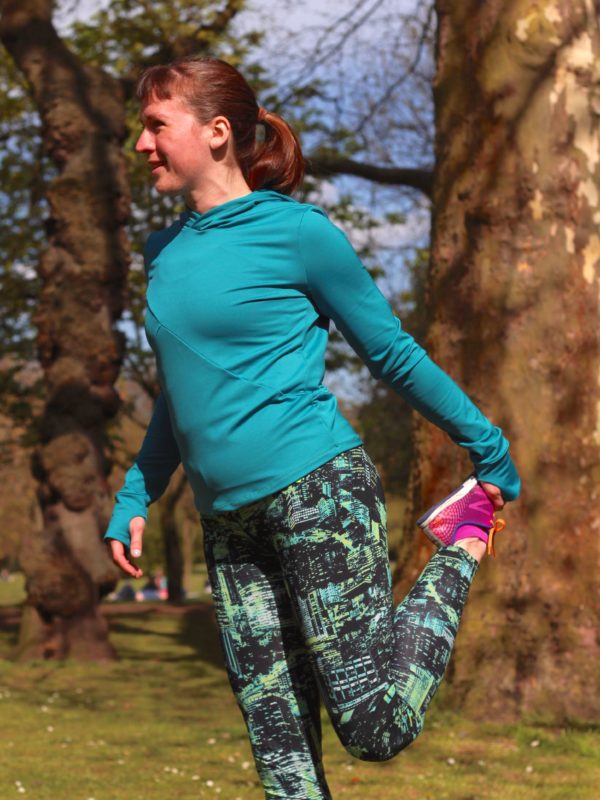 I really love this sample because it shows you don't have to colourblock this to get a great workout (or post-workout) top. In the pattern instructions I give layouts and yardage amounts for three different fabrics, but also for sewing this up in just one – which works out to under 2m of 150cm wide fabric, too!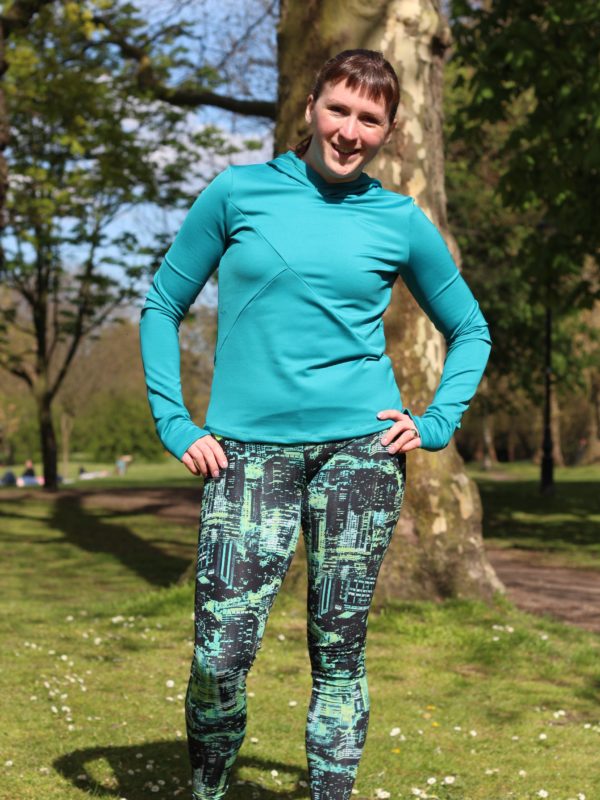 This version use all the optional Add-Ons – the ponytail hood, pocket, and thumb cuffs – as well as using the long sleeve length. But it's equally versatile for summer if you make the basic tee with short sleeves (which I've got in the works!)
One of the unique details on this pattern is the "ponytail hood", which has an opening to pull your ponytail through to keep it from falling back or off your head as you move. Shorter haired ladies can can omit the opening altogether (it's really easy – instructions included!), or if you want to wear your hair down and only use it occasionally, you still won't get a draft through any open holes as the opening is covered when not in use!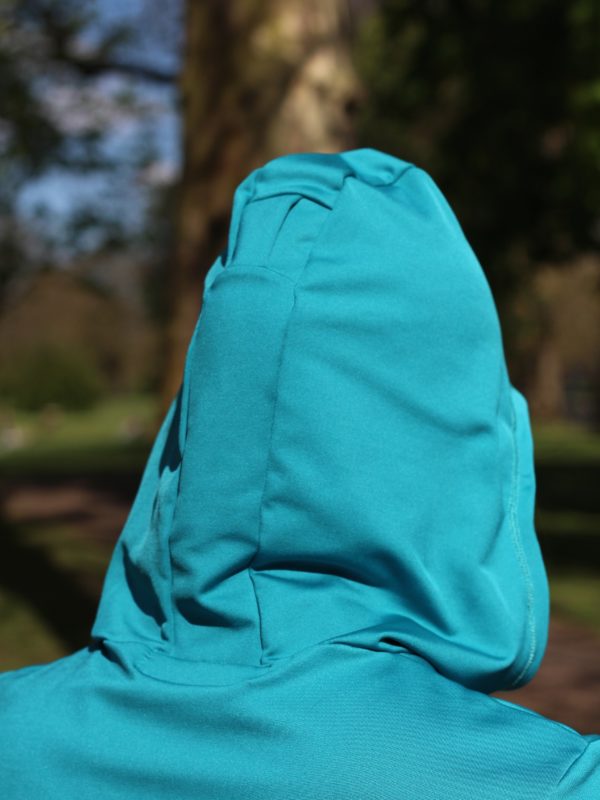 Ponytail hood opening…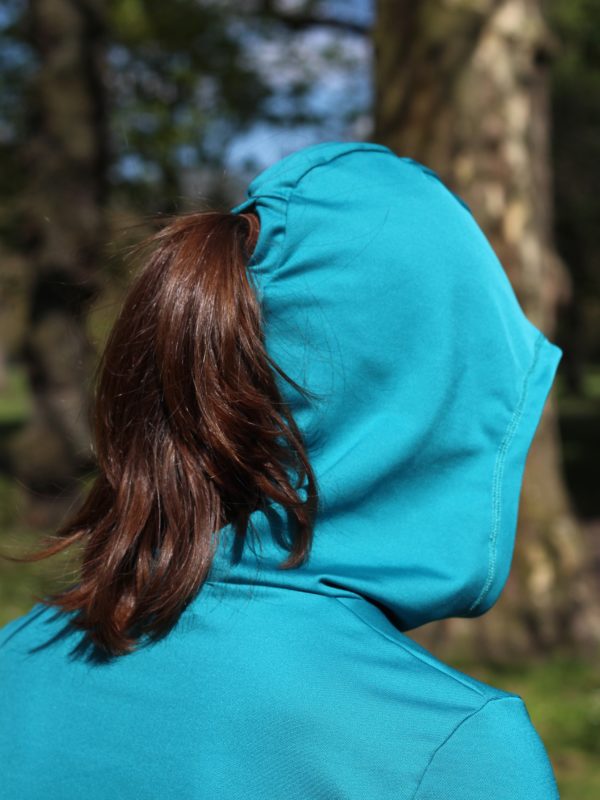 …and in use!
You can also see the back pocket with its invisible zip incorporated into the back seaming, which is great for stashing items while cycling, hiking, or even just walking around.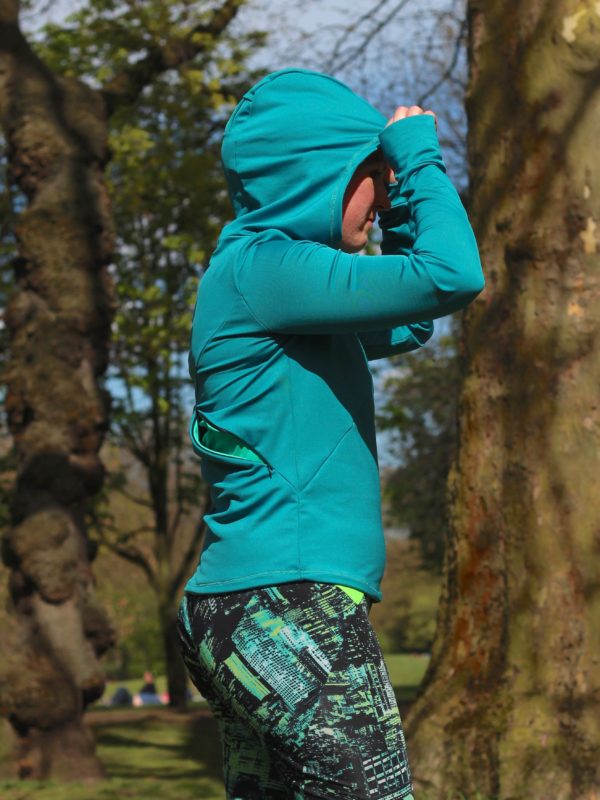 You can either make the pocket bag from self fabric, or use a lightweight mesh or aerated polyester (like I did here from a recycled race tee!), which can cut down on bulk if you're using a heavyweight body fabric – and it can give a nice pop of colour when it's open!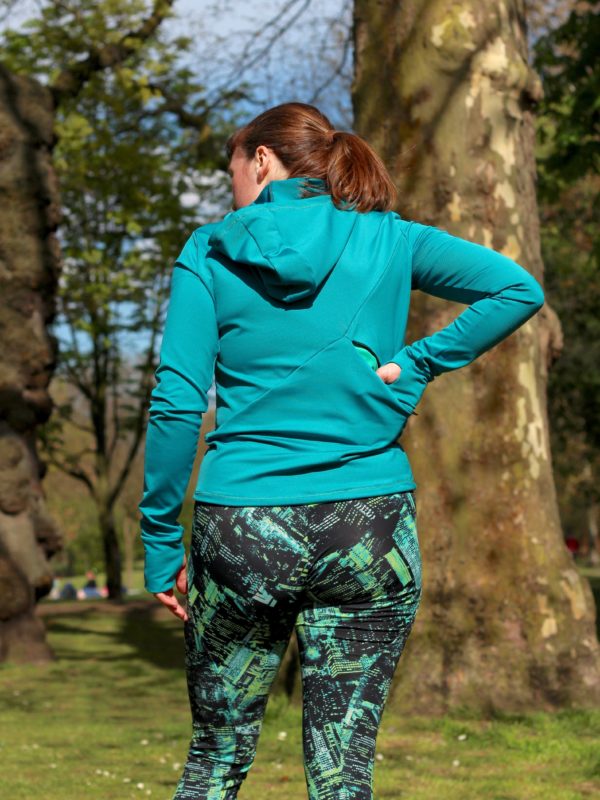 The final add-ons are the thumb cuffs, which give great coverage, plenty of room for your thumb movement (I don't know about you, but my thumb is not slit-shaped!!), and is really handy for activities like cycling or skiing where you want to wear gloves and not have a cold gap between the gloves and your shirt.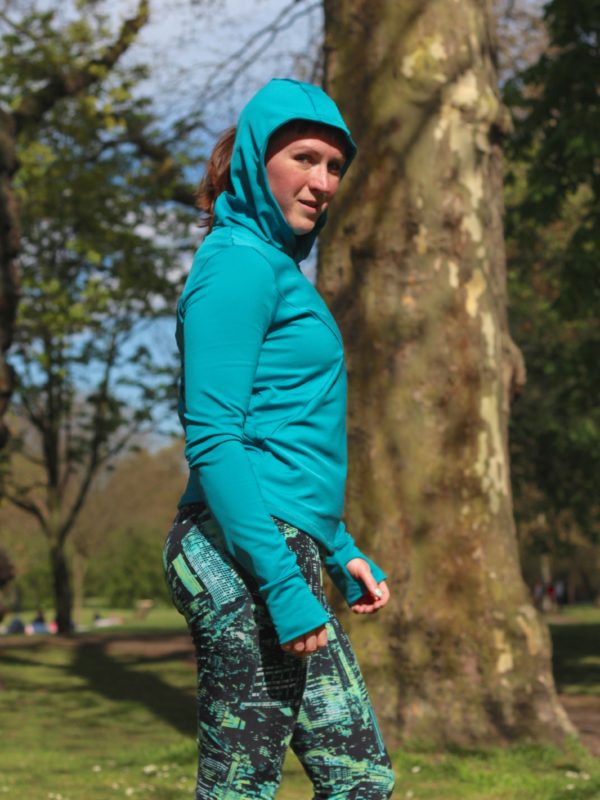 I also love how this colour pairs so nicely with the cityscape Steeplechase Leggings I made last fall, which was a happy coincidence!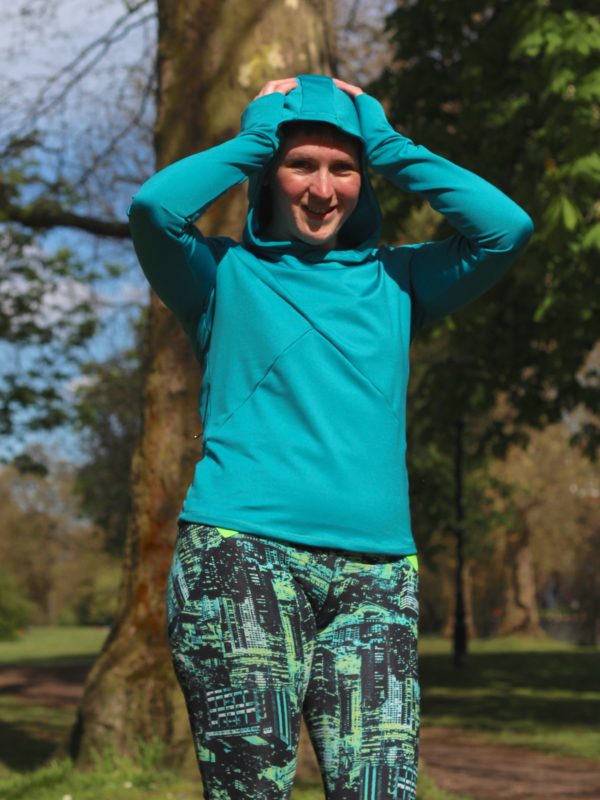 You can make one yourself with the Tessellate Tee pattern from my shop, or it's also now available for purchase from Pattern Review or Kollabora now, too.
[shopify embed_type="product" shop="fehr-trade.myshopify.com" product_handle="tessellate-tee" show="all"]