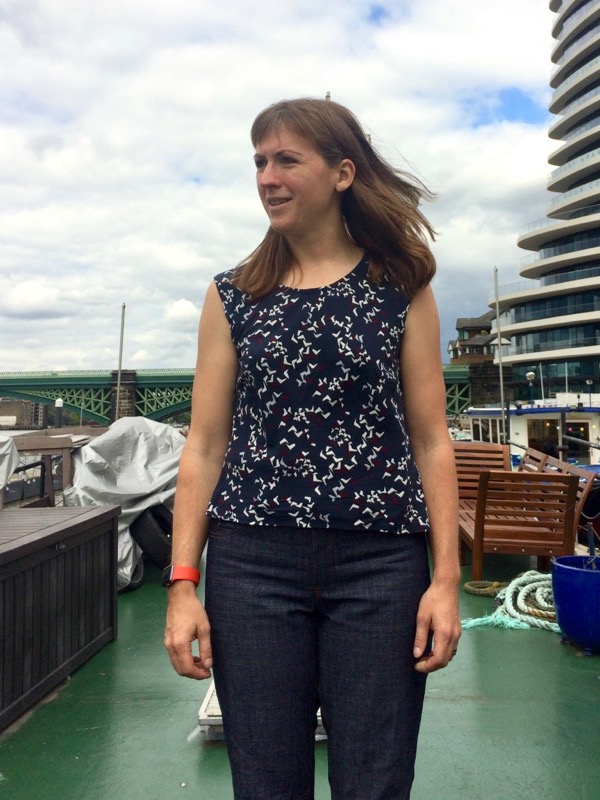 A few months ago it occurred to me that I had a lot of 1 metre cuts of woven fabrics languishing in my stash and that I'd really like to have a good, basic shell top pattern in my arsenal to turn these into wearable woven tees or tanks to wear with jeans or skirts. So it was excellent timing when Colette Patterns re-released their free Sorbetto pattern, and I thought I'd give it a try.
I'd made the original (always minus that central box pleat, because ugh) version of the pattern years ago but as I couldn't find the print out, I decided to try the new version with some royal blue silk that a coworker had brought back from India for me. I made the version with the sleeves, but because I'd been burnt many times before with excess sleeve cap ease, I measured and redrew the sleeve cap to bring it down to Not Insane levels.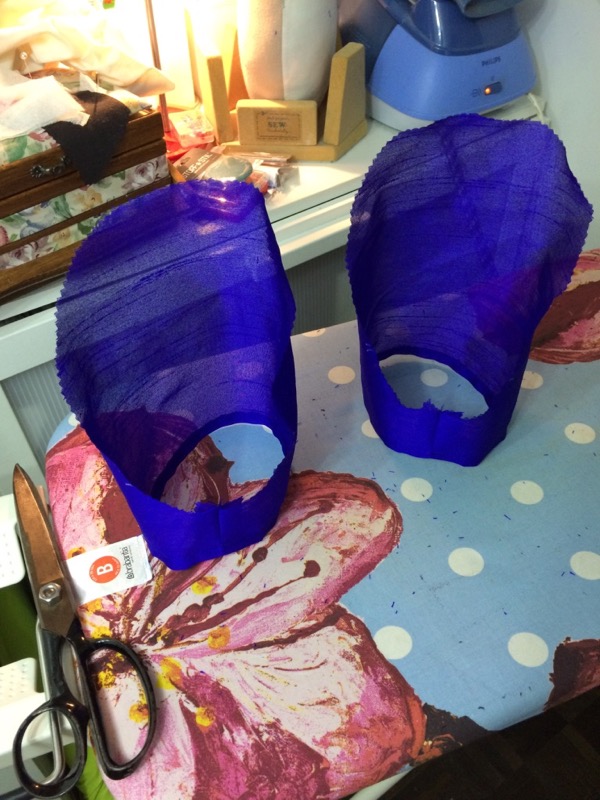 As it turns out, I should've taken it down completely to a 1:1 ratio, as easing that sleeve in required many, many pins, for literally no gain. Boo.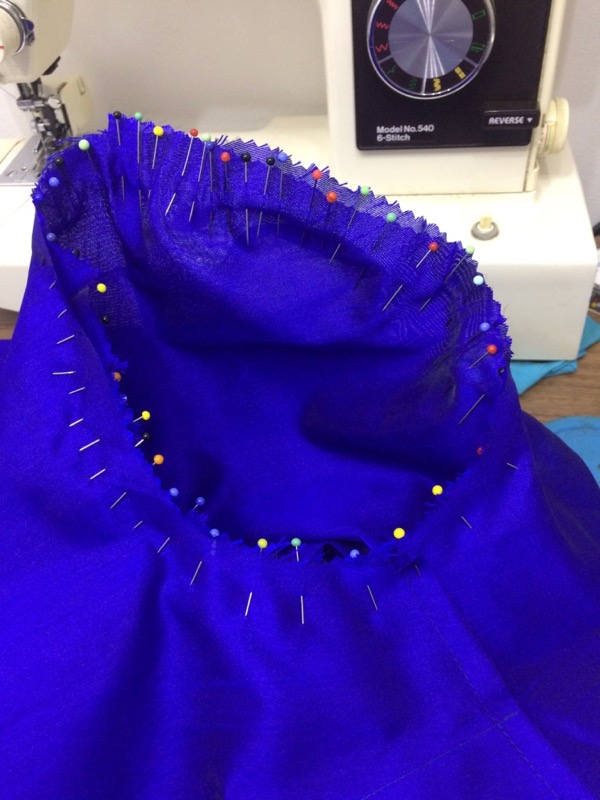 Apart from the sleeve joining seam, I constructed the entire top with French seams, as the silk was rather prone to fraying and also not entirely opaque.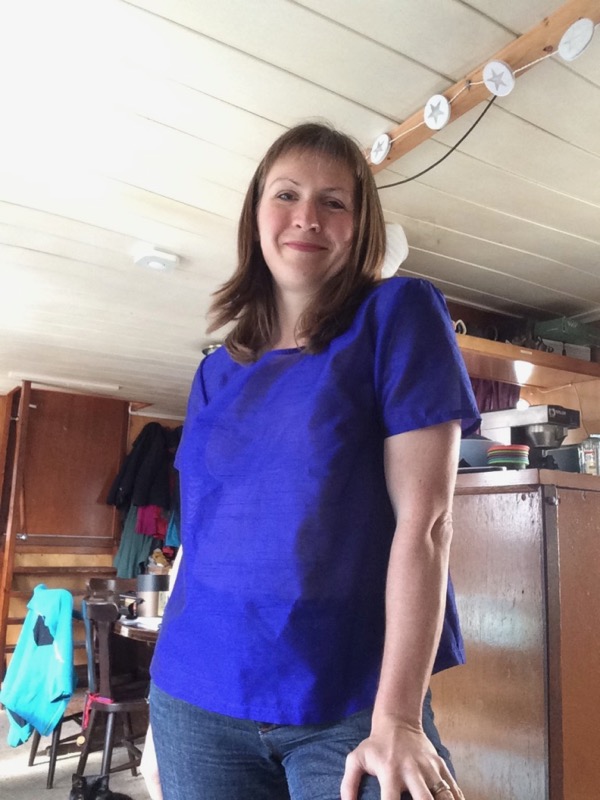 The finished top was perfectly acceptable (though maybe not work-appropriate due to the sheerness) as a wearable muslin, but it was apparent that Colette drafts for REALLY low bust points (how saggy are their fit models??) and in future I'd need to raise the bust dart by about 4-5cm. And remove the afore-mentioned sleeve cap ease.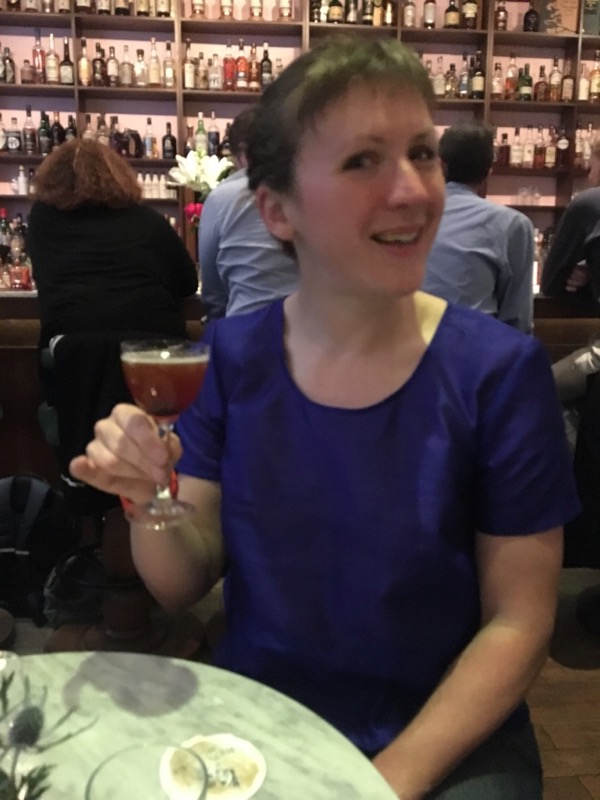 But it meant I got one length of woven fabric out of my stash, and I quickly moved on to a second – some utterly delicious, loosely woven fabric in threads of beige, black, white, and neon orange that I'd spotted in the Thriftystitcher studio years ago. So when CL was having a clearout, she'd remembered that I'd loved it and sent me the remnants, is that thoughtful??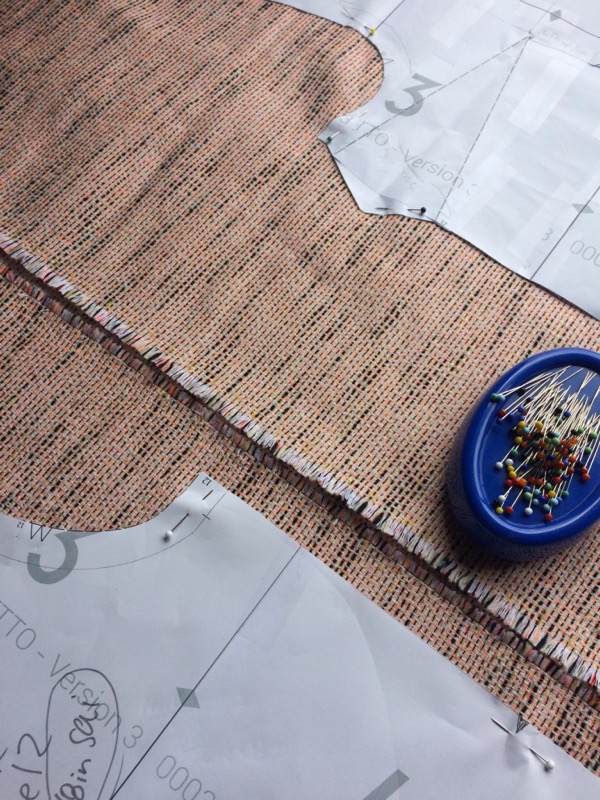 There was just barely enough to cut out a sleeveless Sorbetto from the fabric (with a raised bust dart), but nowhere near enough to use to finish the edges, so I pulled out some scraps of beige and white quilting cotton from my scraps drawer and made bias tape to finish off the neckline and armholes.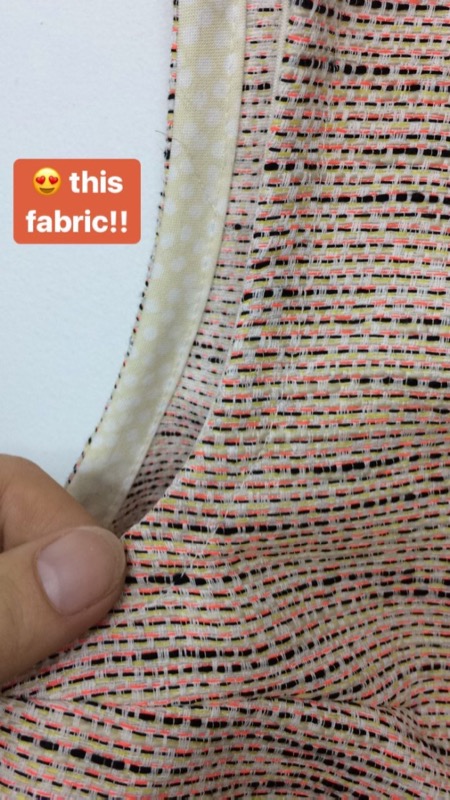 As it turned out, I ended up raising the bust dart about a centimeter too high (boo!), which made me feel a bit Goldilocks, to be honest. Because this fabric was also very prone to fraying, it too was constructed with French seams everywhere.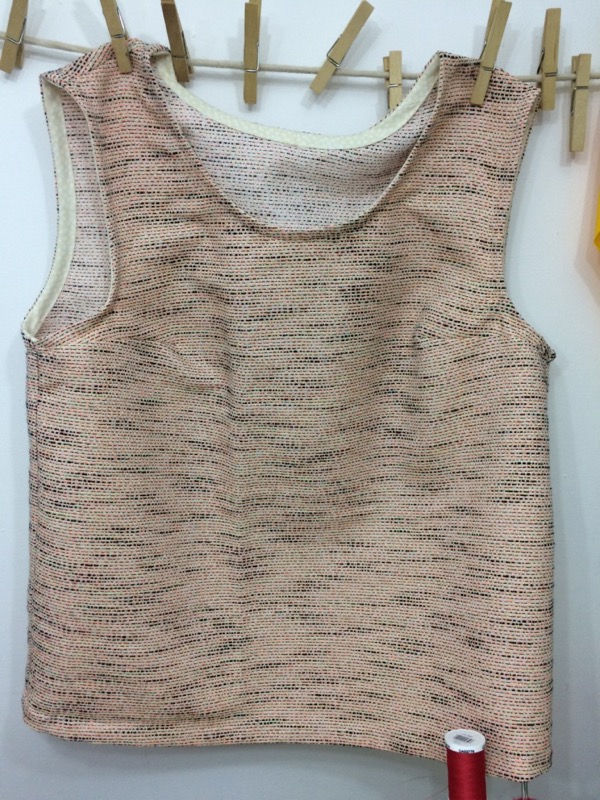 But the overall shape is really boxy on the Sorbetto, and I think it really requires a thin and drapey fabric, which neither of these two were. I still wear this top anyway because I love the fabric, but I was increasingly becoming aware that the Sorbetto would not be my ideal woven shell pattern.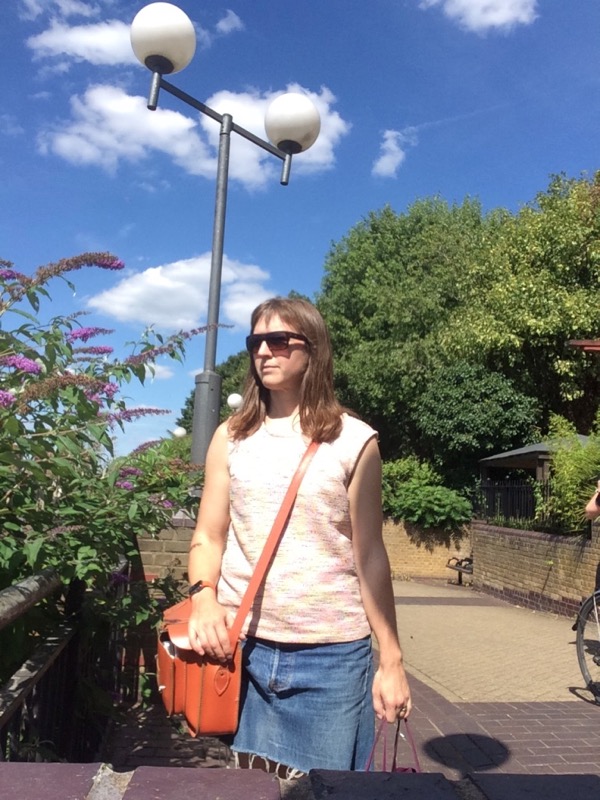 So I did what I rarely do, and bought an envelope pattern, specifically, Burda 6501, (on sale!) as I'd heard that it was a really good bias-cut shell top pattern. I first tested it out at the Sewing Weekender with some thin, purple polyester, which was enough to see that I really liked the fit, despite the fabric being really staticky. So when I saw we received 1m of printed viscose from Stoff & Stil in our goodie bags, I felt it was the perfect candidate to properly test the Burda pattern.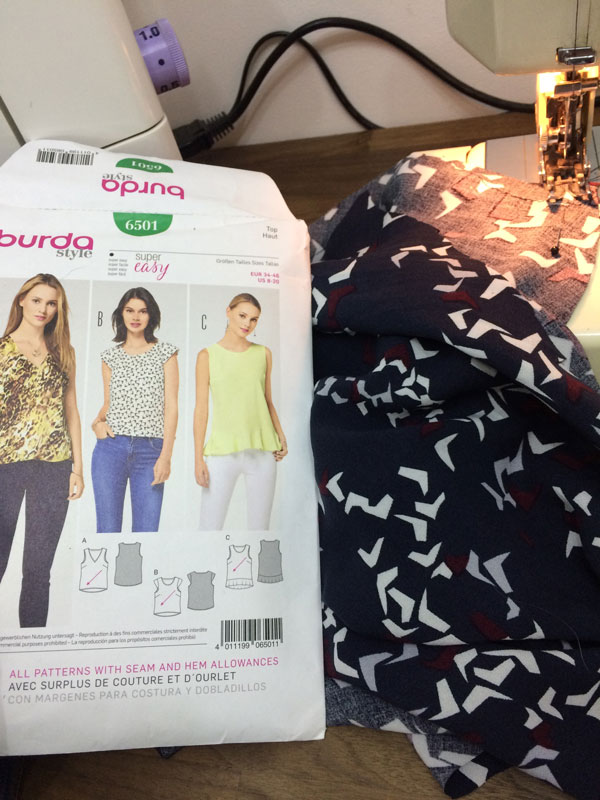 As it turns out, 1m isn't quite enough to make the longer length view, but I knew I had some leeway since the purple test version extended all the way down to my hips. So I folded out about 10cm from the front and back, managing to squeeze in some bias strips for the neckline and armholes as well as the little cap sleeves, too.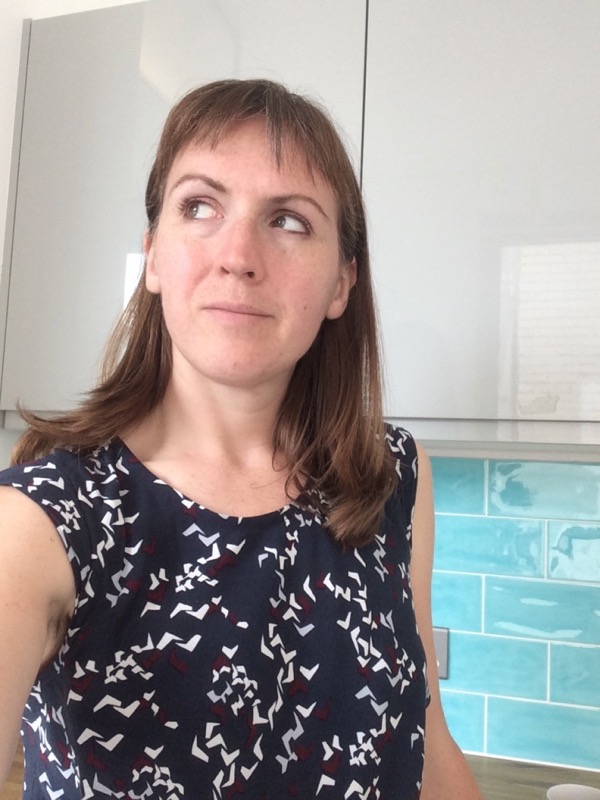 The sleeves only extend partway down the armhole and are doubled over such that the fold becomes the sleeve hem. I didn't quite like their method for finishing the armhole and sleeve join, so I went my own way on that and am pleased with the neatness of the final result.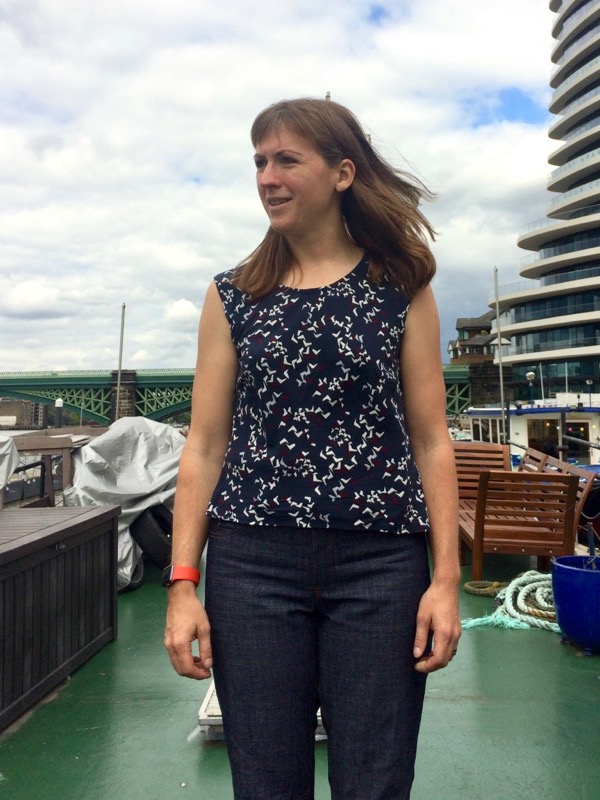 Even though this is a much drapier fabric from the first two, it's clear that the bias-cut is a big, big winner – it makes the overall shape of the top much more flattering, even though it's also big enough to slip on over your head.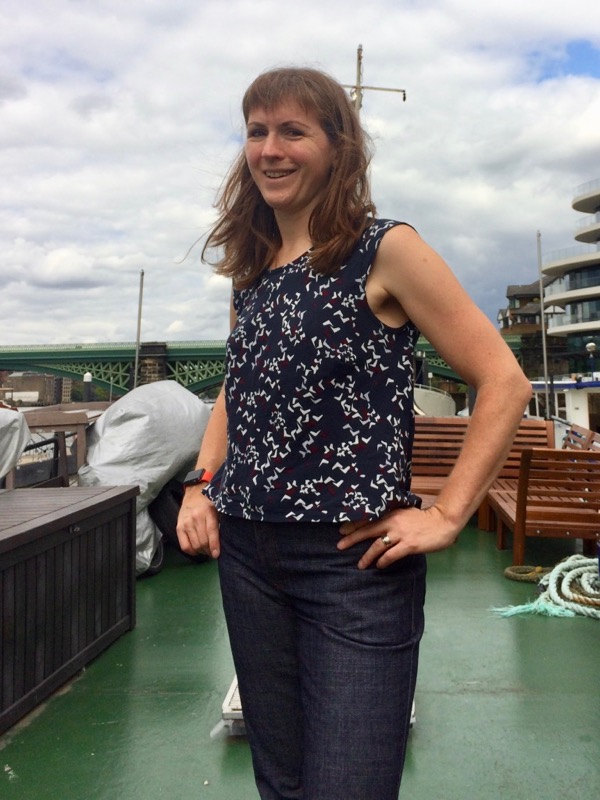 I've ended up wearing this top quite a lot since I finished it, and I'm eager to cut into more of my 1m fabrics – like a Liberty silk remnant I bought years ago, as well as the floral digital printed fabric I bought recently in Malaga.
But just as I was finishing this top and ready to cut out another, another more pressing project moved up my queue…