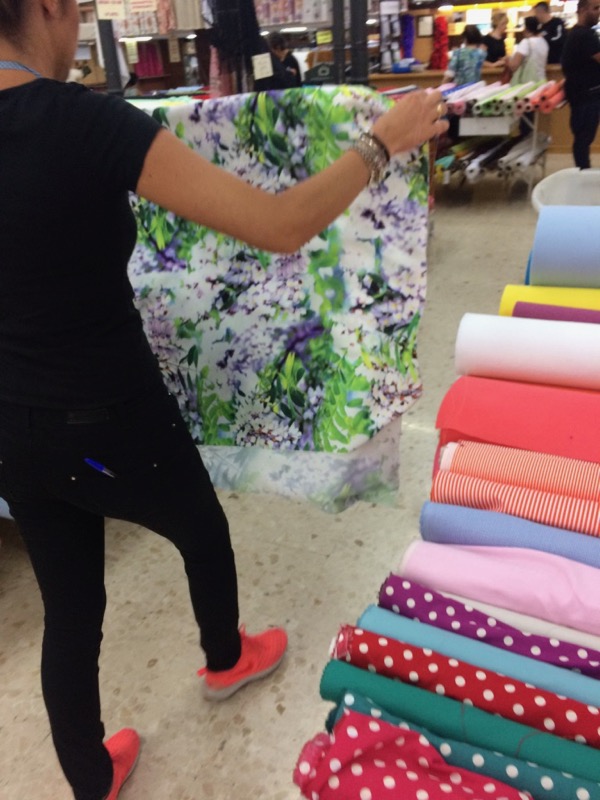 Apologies for the radio silence over the past few weeks. If you follow me on social media, you'll know I've had an absolutely intense 3 weeks of training culminating in my competing in the World Transplant Games in Malaga, Spain last week.
I've written a comprehensive race report over on my running site which gives a bit of insight into the amount in training and sheer effort that went into my performance at the Games, which (spoiler alert!), ended in my bringing home 6 golds and one bronze!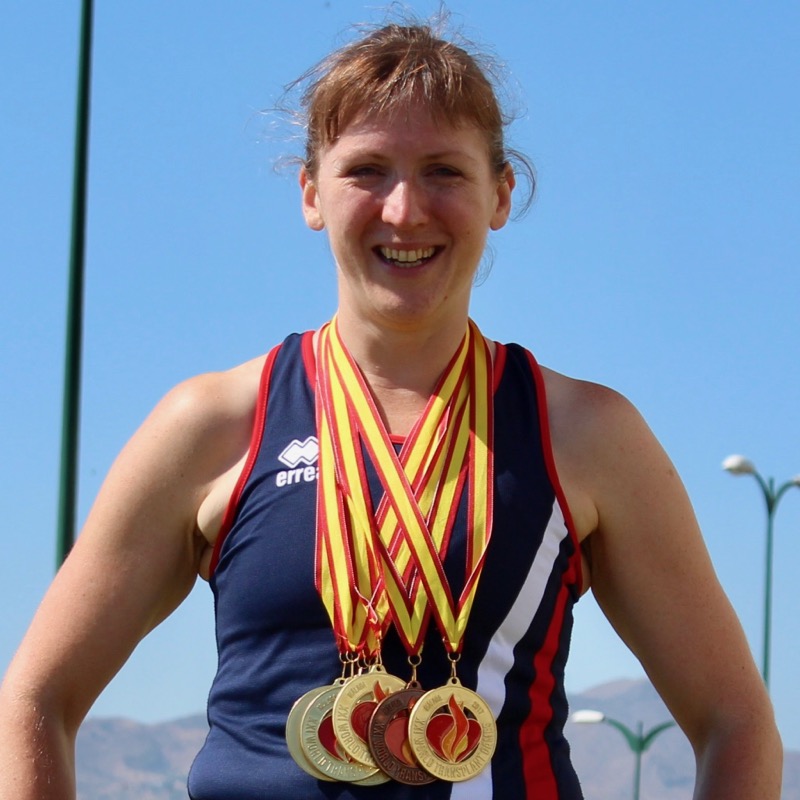 As this most definitely wasn't a holiday, we didn't do a single bit of sightseeing, and we only dipped our feet in the sea once (and that was after dark), but we did spend one day in Malaga city centre shopping with the inlaws, where I managed to find a copy of Patrones magazine on a newsstand (and it's a good one, too!), which I'll share in due course.
And, by sheer coincidence, we turned down a side street as James saw a shop he wanted to explore, and lo! there was a fabric shop RIGHT THERE. So of course I just had to go in, right??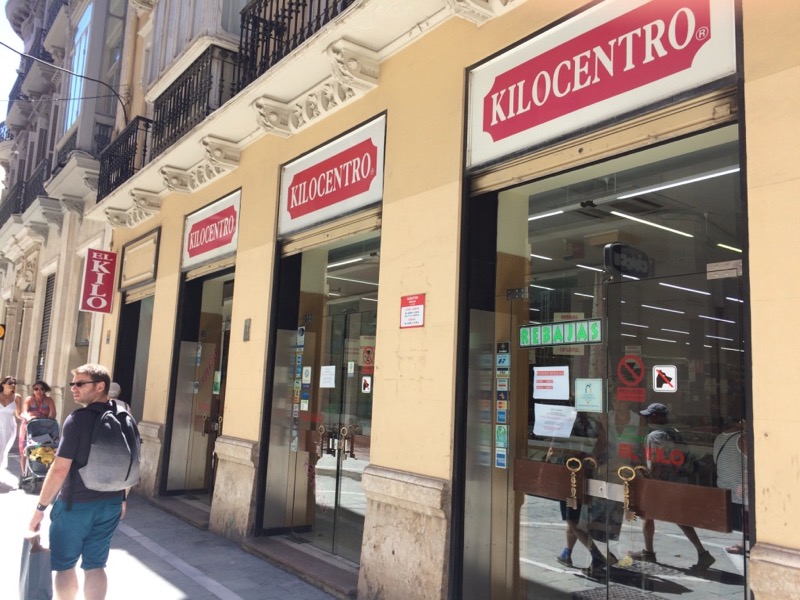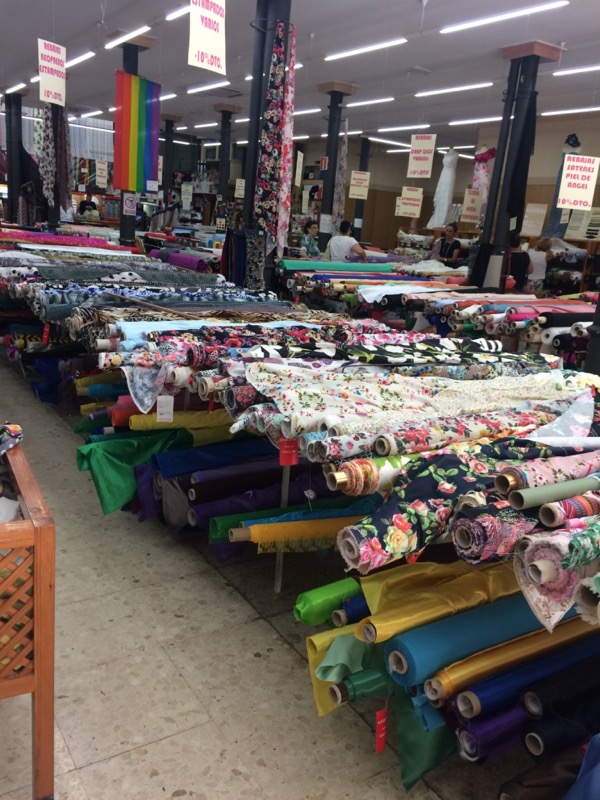 It wasn't the biggest fabric shop, nor the best laid out, but they had a decent selection of fabrics, including a section entirely for flamenca-style fabrics with roses and polka dots (and a lot of red and black).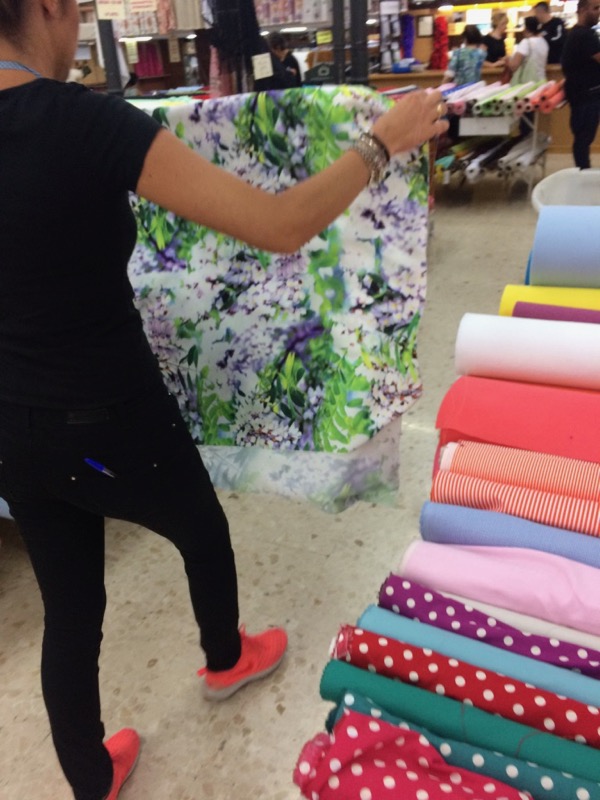 But I opted instead to buy a souvenir metre of a digitally printed polyester lightweight crepe, as I was drawn to the colours and the soft floral print, which reminded me of the lilac bush by the house I grew up in.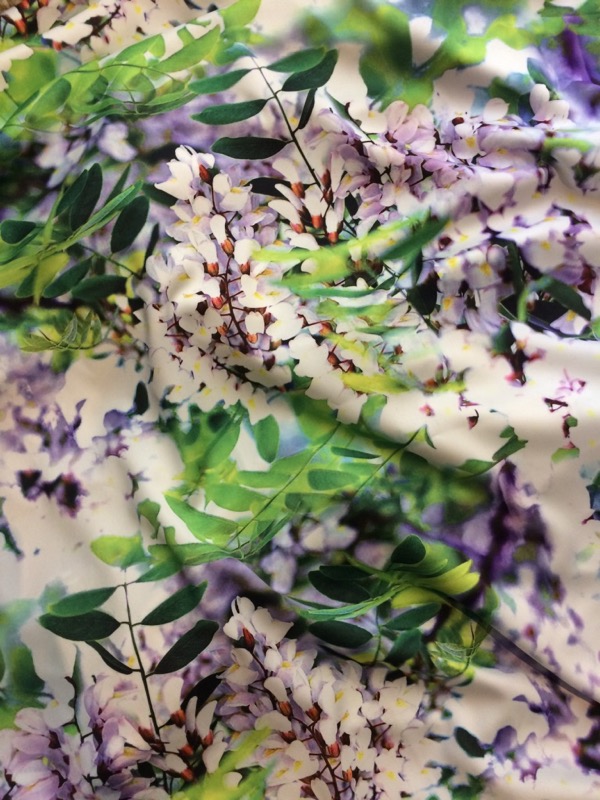 It wasn't cheap at around €20/m, but it's nice to have some fabric to remind you of a trip, though it did make me feel a bit guilty that my souvenir fabrics from my Mexico trip (2013), Argentina (2015) and Berlin (2016) trips are still languishing in my stash!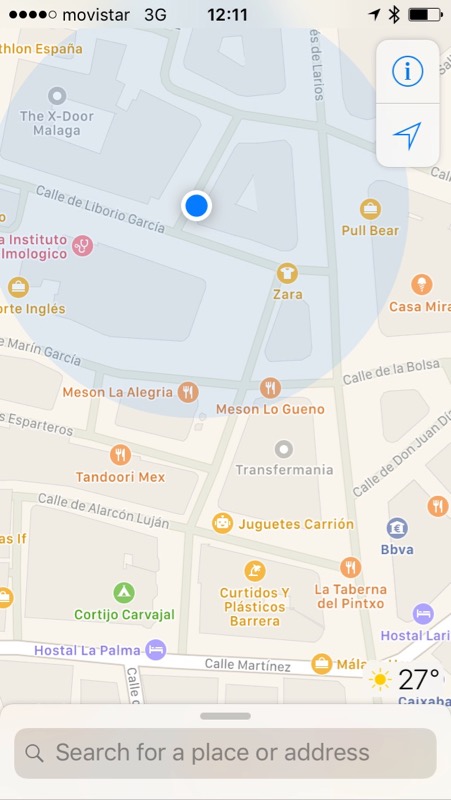 I took this screenshot of the shop's location – it really was less than a block off the main shopping street in the centre of town, so very easy to pop into if you're in town with a few minutes free.
And if you'd like to read more about my other, shinier, heavier souvenirs, you can head over to my running site now…