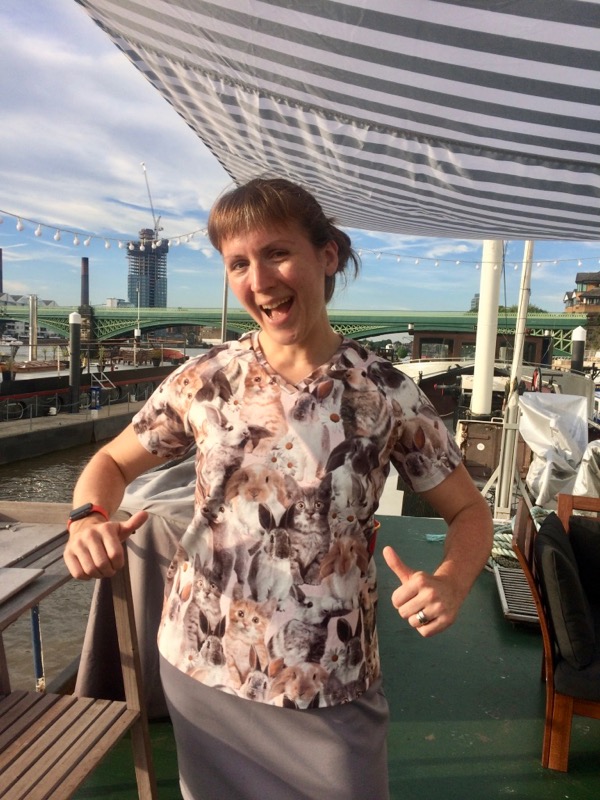 It's been a while since I showed you any of my finished garments, mostly because they've predominantly been using designs from my Sew Your Own Activewear book (which you can pre-order signed copies of now!) and I don't want to show you too much too soon and risk it all feeling stale by the time January actually rolls around. But this one is just so bonkers and so much fun that I can't help but share it now!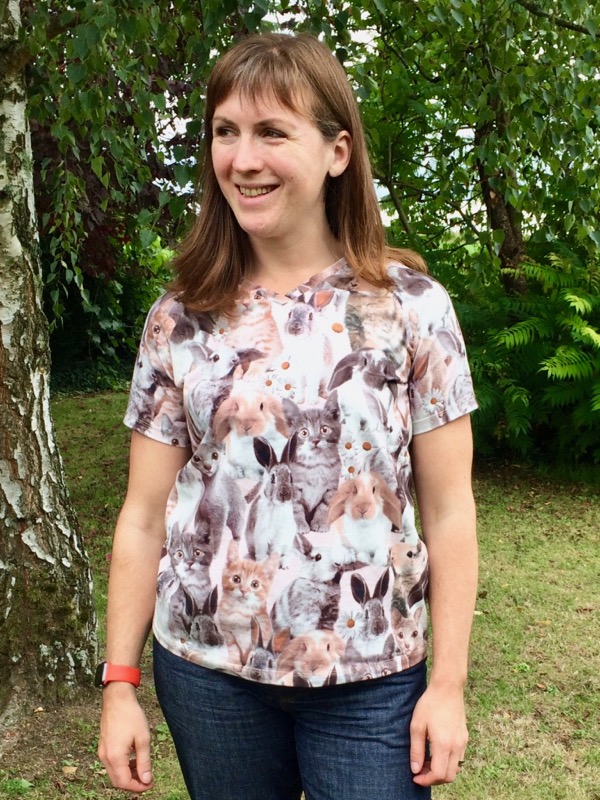 Ok, first things first – what is up with this fabric, eh?! Well, when we were at Stoff & Stil in Copenhagen back in May, I was in a bit of an overstimulated frenzy if you recall, and I just couldn't stop laughing at this kittens and bunnies cotton jersey so I threw 1m in my cart just for a laugh!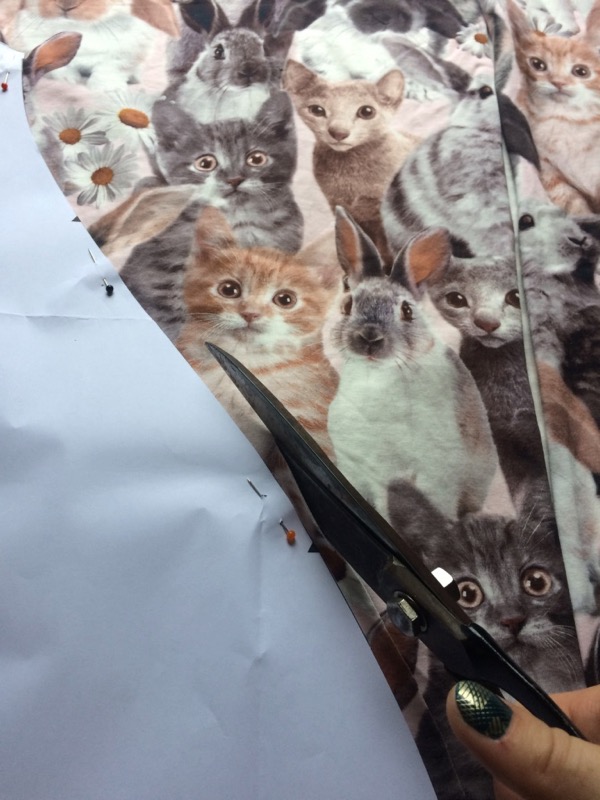 I did feel a little bad cutting through their faces…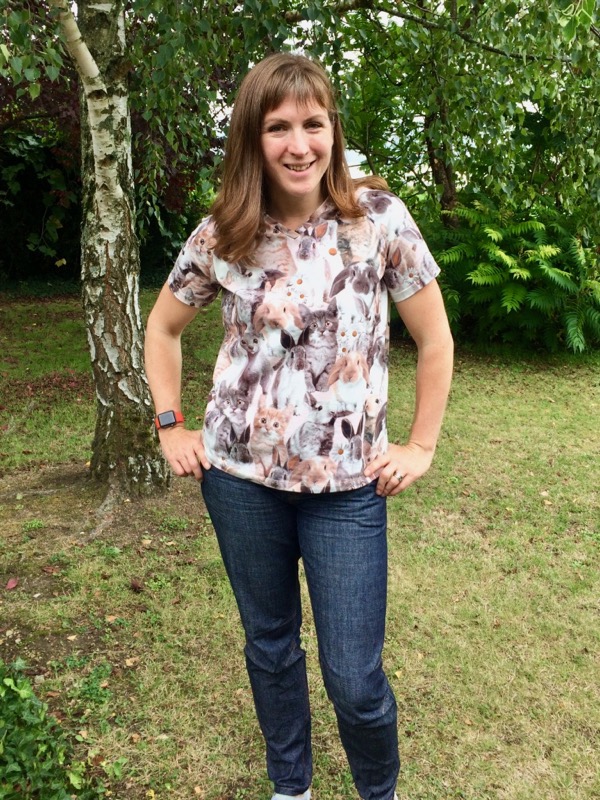 I had already made a few other samples of the Raglan Tee design from my book for myself, as it's a really versatile and wearable top – one that works equally well for casualwear as it does for activewear. I managed to squeeze this shirt into the 1m of fabric (after a fair amount of "fabric tetris"!), which was especially tricky considering the print is directional.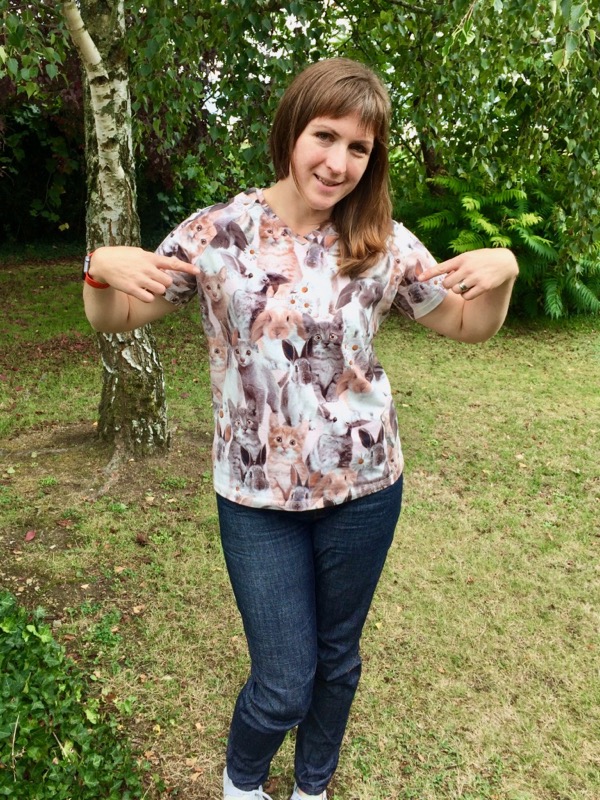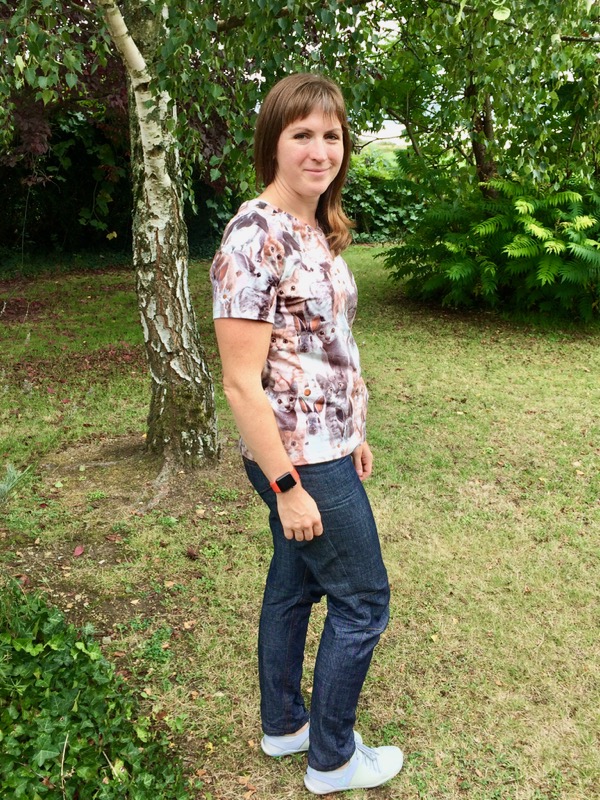 The Raglan Tee features raglan sleeves (of course!), a banded v-neckline, and side seams that are shifted around to the back to minimise irritation from moving arms. You might remember that I wore a vest/tank version of this to run London Marathon earlier this year, too…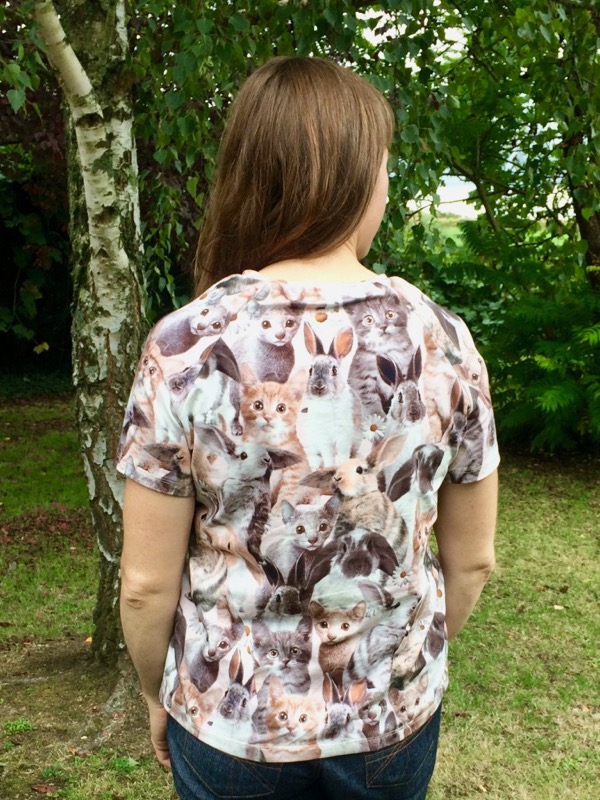 For activewear you can also insert an invisible zipper pocket to one of the shifted seams in the back, but for a casual teeshirt, I left this detail out. I know you can't see the seaming very well in this print – I promise you that the version in the book is made in a solid colour and is much easier to see!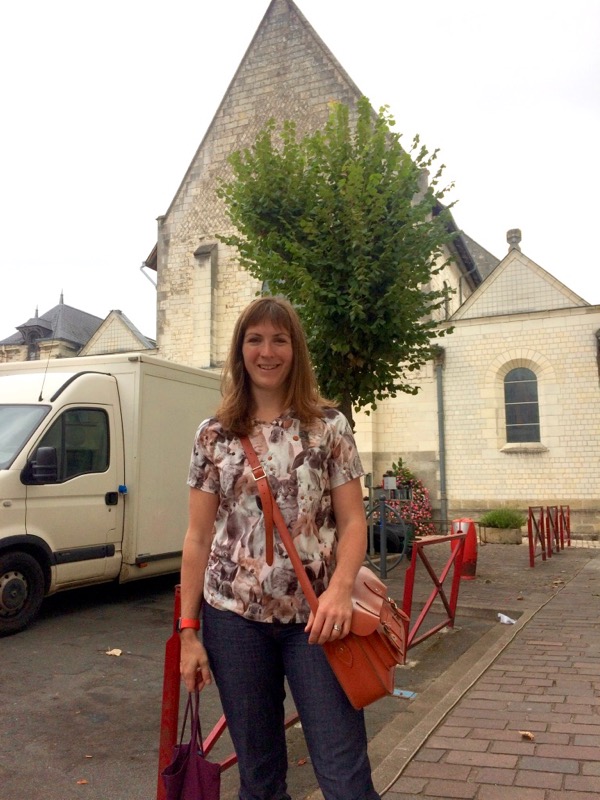 I made this just before we left for our holiday in the Loire Valley in September, so the bulk of these photos were taken in the garden of the gîte we were staying in, but as you can see, the kitties and bunnies also made an appearance at a local market, and I've worn it quite a bit since the trip, too.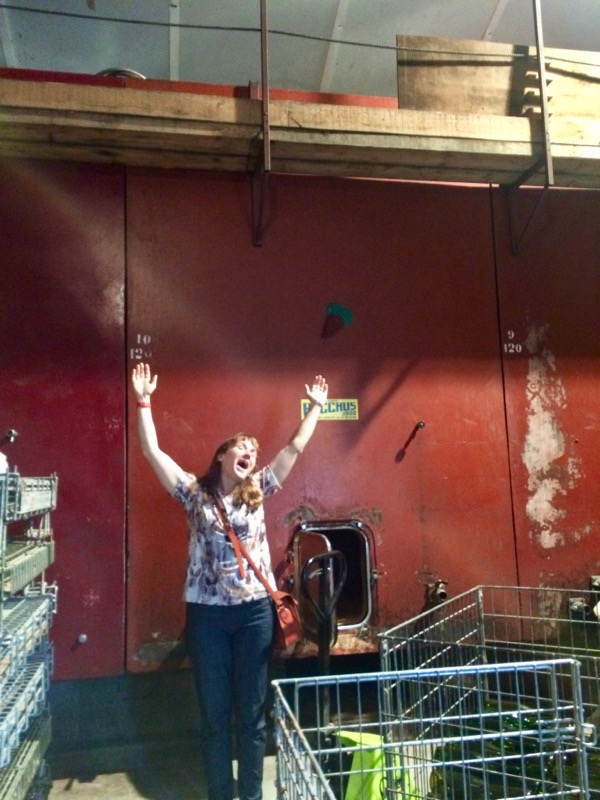 Yes, they even got to see some enormous vats of wine!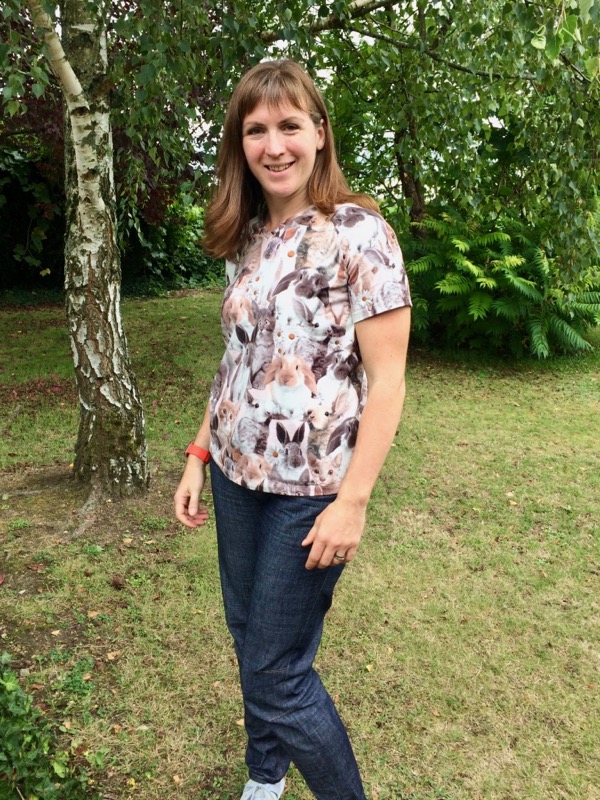 Who says you can't wear "children's prints" as a grown woman? Certainly not this lady! 😂