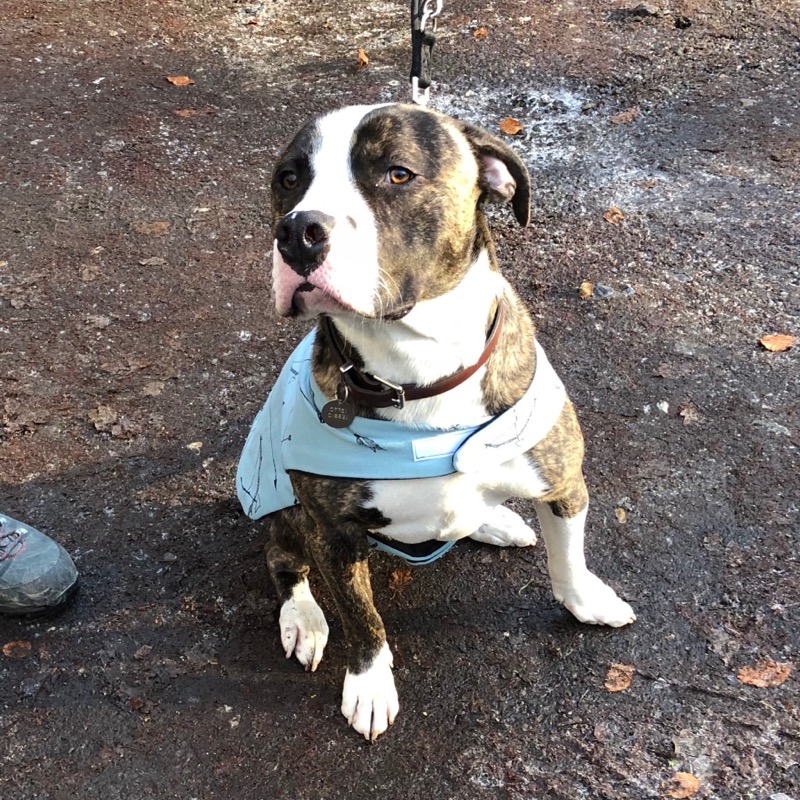 And now for something completely different… I appear to have made a sweatshirt for a dog!
Stay with me here – my friend Pip and her partner adopted a rescue dog a few weeks ago. Rufus is a very playful one-year old American bulldog who absolutely loves his walks and getting nice and muddy. He has a very thin coat, however, so Pip was concerned that he might be getting a bit cold when the weather dipped into the single digits. So I offered to sew him up a quick coat from offcuts in my stash and we could see whether he'd tolerate wearing it before making him anything nicer.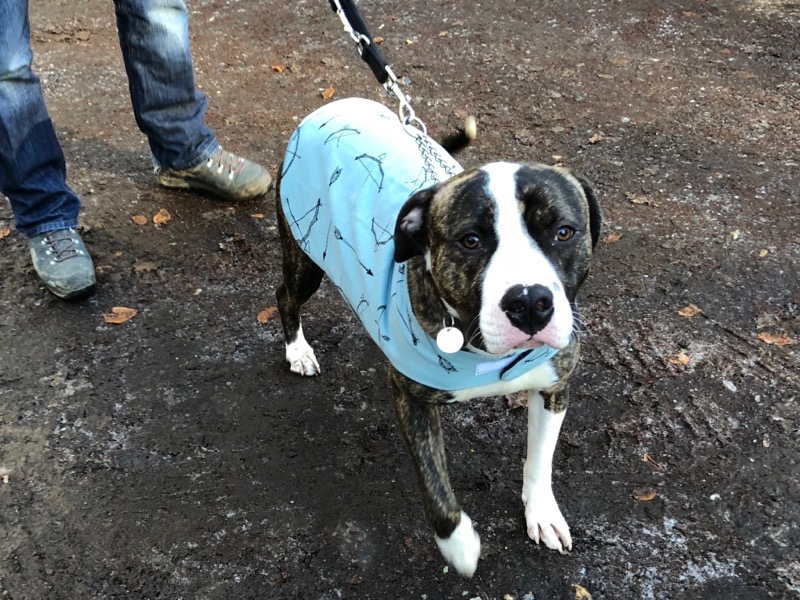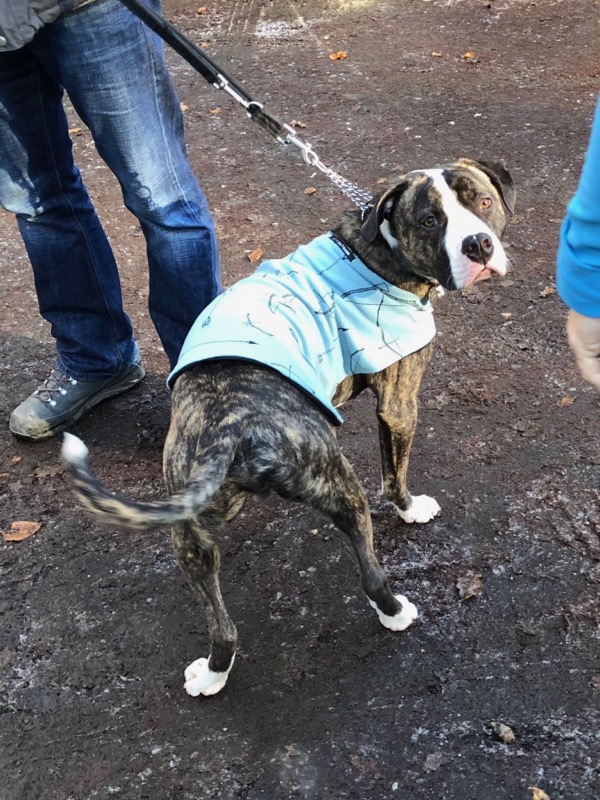 At first I thought I'd use the doggy coat in the December 2017 Burda magazine, but then I remembered that a recent issue of Love Sewing magazine came with a free dog coat pattern, so I ended up pulling that out and using it instead since it was only two pattern pieces (minus the patch pockets and extra collar which he totally didn't need for a test version!). The pattern itself was reprinted especially for the magazine, but it appears as though you can buy it as Butterick 4885 view C or also as Butterick See & Sew 6478.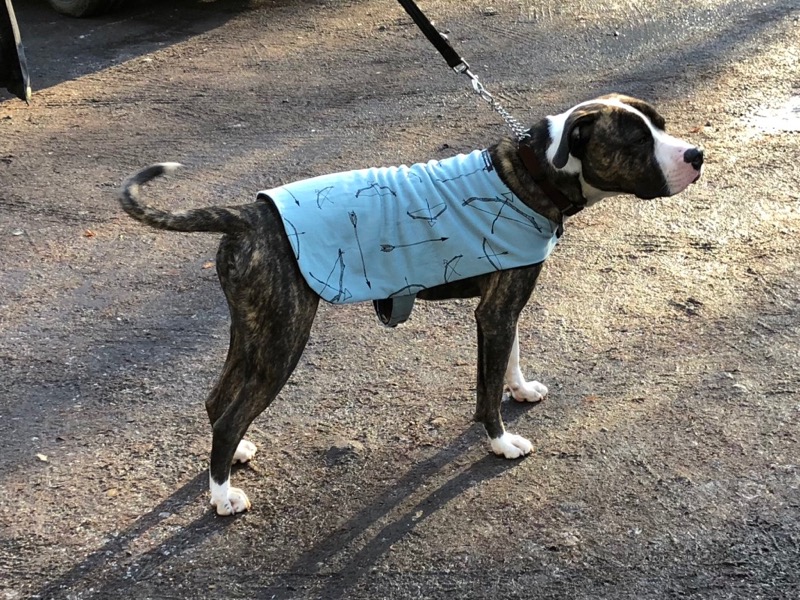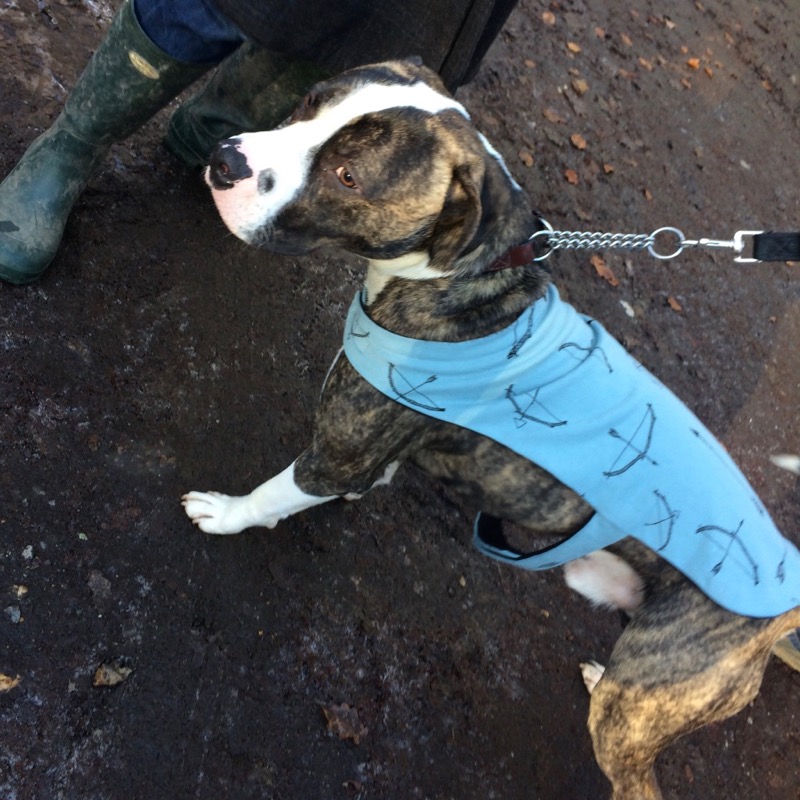 I went through my offcuts of sweatshirting and found that I had enough of the nice bows & arrows French terry leftover from this sweatshirt I made myself to cut out the doggy version, which I then lined in black ponte leftover from my recent trousers. It was just a matter of sewing the belly tabs, then stitching & flipping the body, then attaching the velcro to the integral neck tabs and those belly tabs. A pretty quick project, all told, and I wanted to make sure it was 100% machine washable, because Rufus is a mucky pup!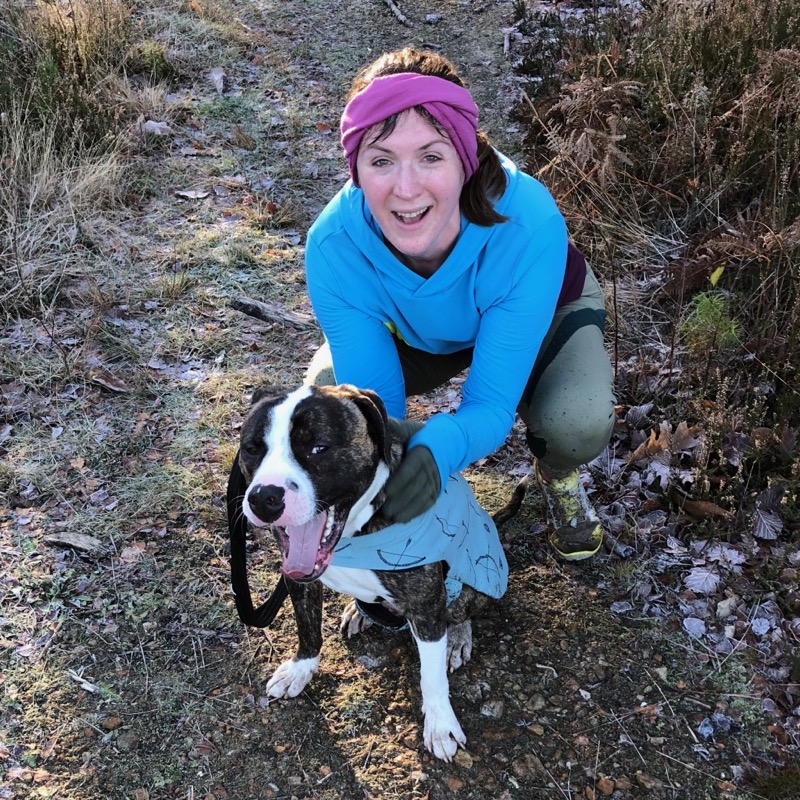 The only measurements needed for the pattern is the dog's back length – Rufus was 60cm so I made size Large which was for 66cm backs. It seems to be the right length, but the belly straps are way too big for him – on the next pair I'll either shorten them or make the velcro sections much longer to give them more room to tighten it up.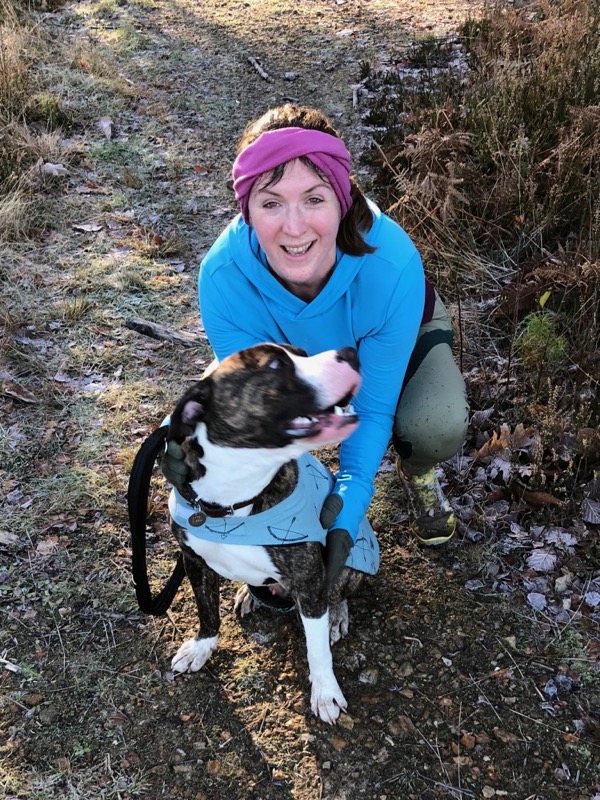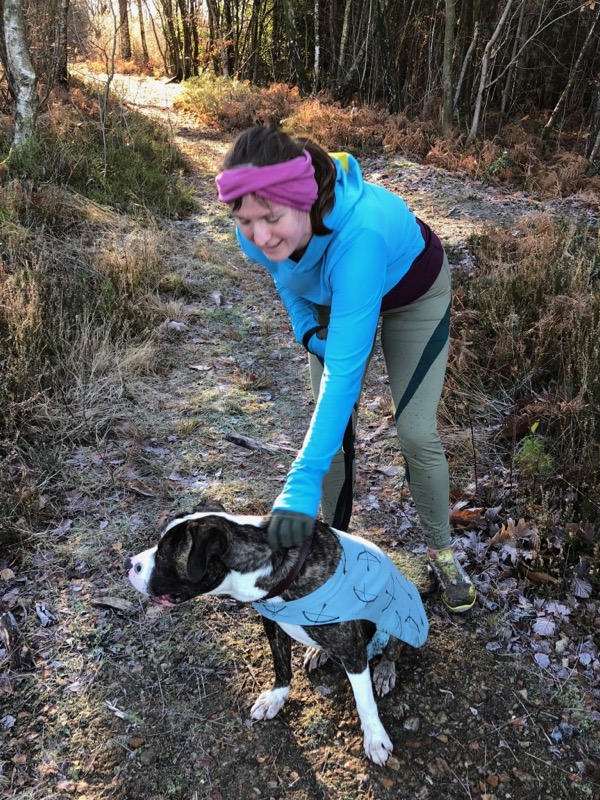 And then once Rufus modelled his coat, I had to take him out for a proper on-the-road test of his activewear, right?? He'd only been out for one other run, but I had a great time running around the trails near Pip's house. We got nice and muddy, had ample opportunities to say hello to other doggies, and he only needed to stop for a breather once (and it took me a while to figure out what he was trying to tell me!).
With marathon training coming up, I think I might have to work on Rufus's endurance training if he wants to join me for my long runs, though!