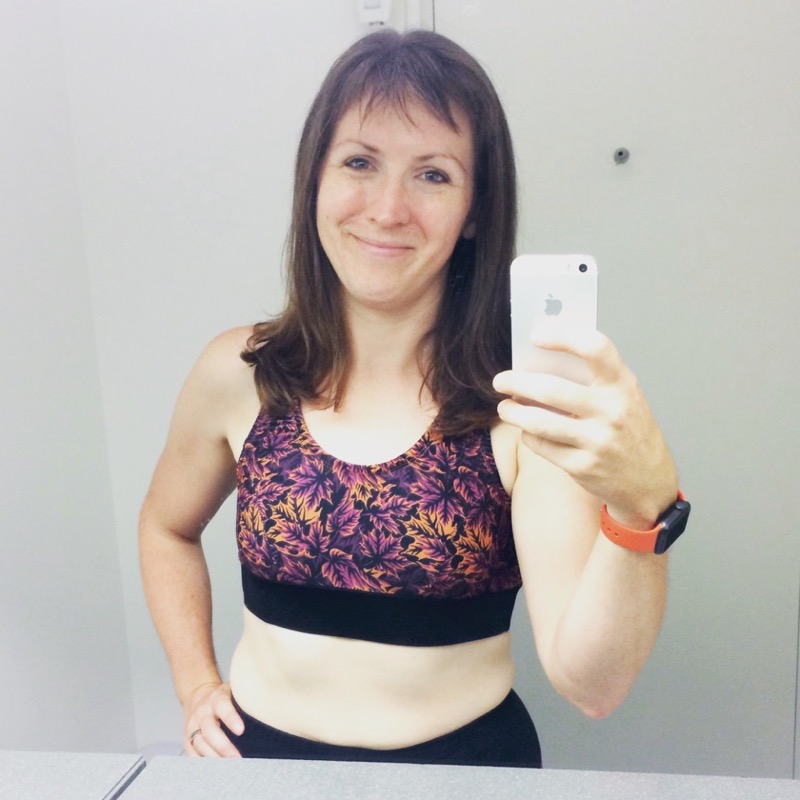 I didn't have much time to sew samples from my book for myself while I was writing, illustrating, drafting, and sewing up samples for my athlete models, but somehow I managed to squeeze in a version of the Crop Top for myself early on in the process – maybe it was because I was sewing a gazillion versions of the blocks for fitting tests at the time and craved sewing a finished garment! In any case, it meant that I got to take some photos of it on the wonderful Alvanon forms when I was using their fit studio last winter.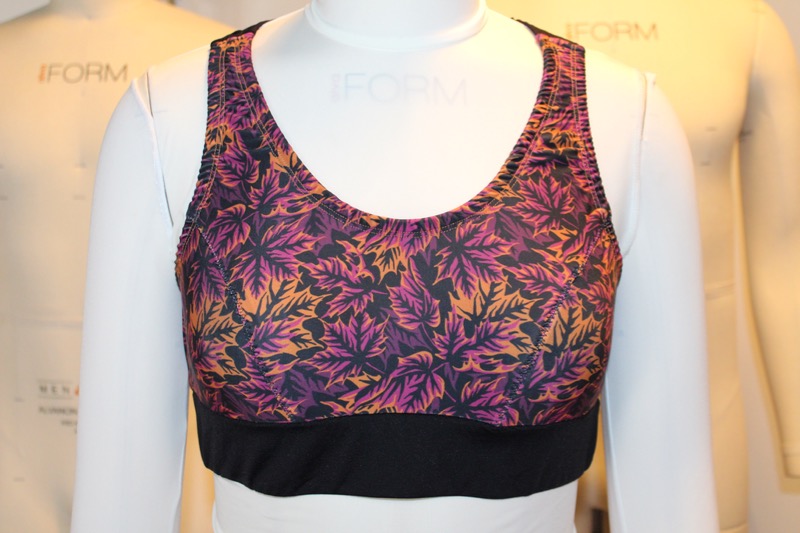 I talked about it at the time, but being able to test the book blocks against scientifically-sculpted forms made from real women's body scans was unbelievably helpful. It should mean that the blocks included in the book will require fewer fitting changes for many of you, but if you've made up my patterns in the past, take note that you may not need to make exactly the same fitting changes as you're used to!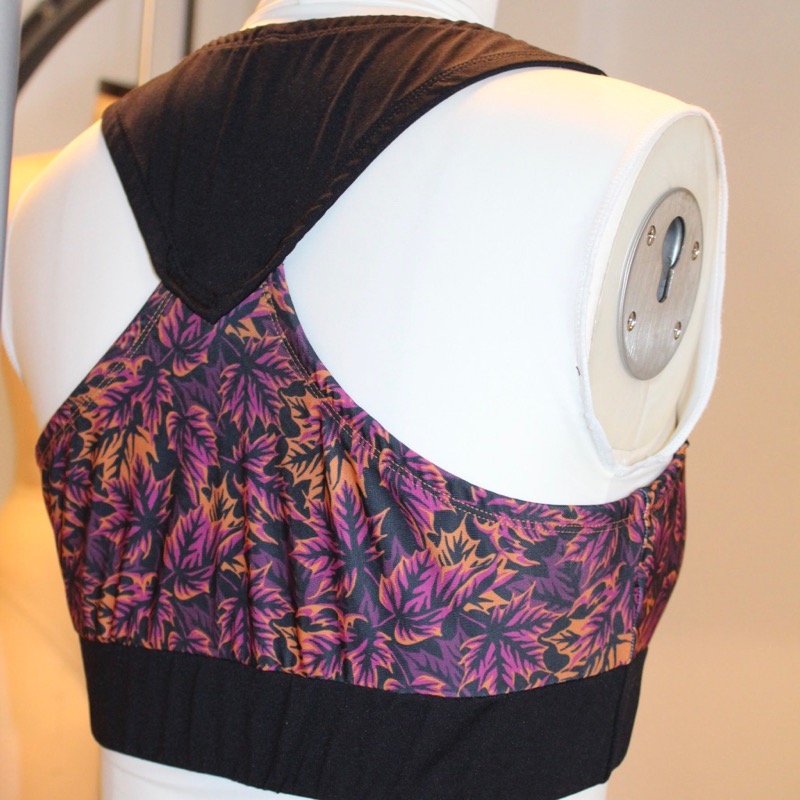 This sample used fabrics that were entirely from my stash – a fat quarter of Fashion Formula's active lycra printed with a lovely fall foliage design in purples and oranges, plus some remnants of black supplex and black power mesh I already had lying around.
When you sew as much activewear as I do, you end up with lots of little bits of great activewear fabrics leftover from bigger projects that can often get left behind, stagnating in your stash. Designs like the Crop Top are perfect for using up these small offcuts, so you might find that you can make one "for free", too.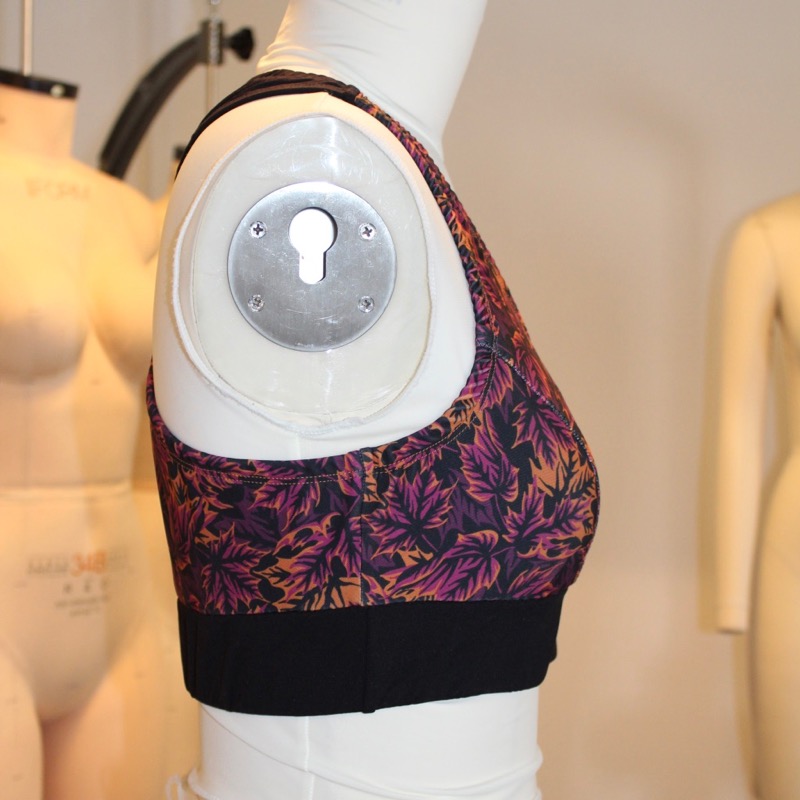 I was even able to find some wide elastic in my stash to go inside the under-bust band (though you can tell this manequin is a tad smaller than me!) and I took the extra time to topstitch the bust seams flat with a triple zigzag stitch, too.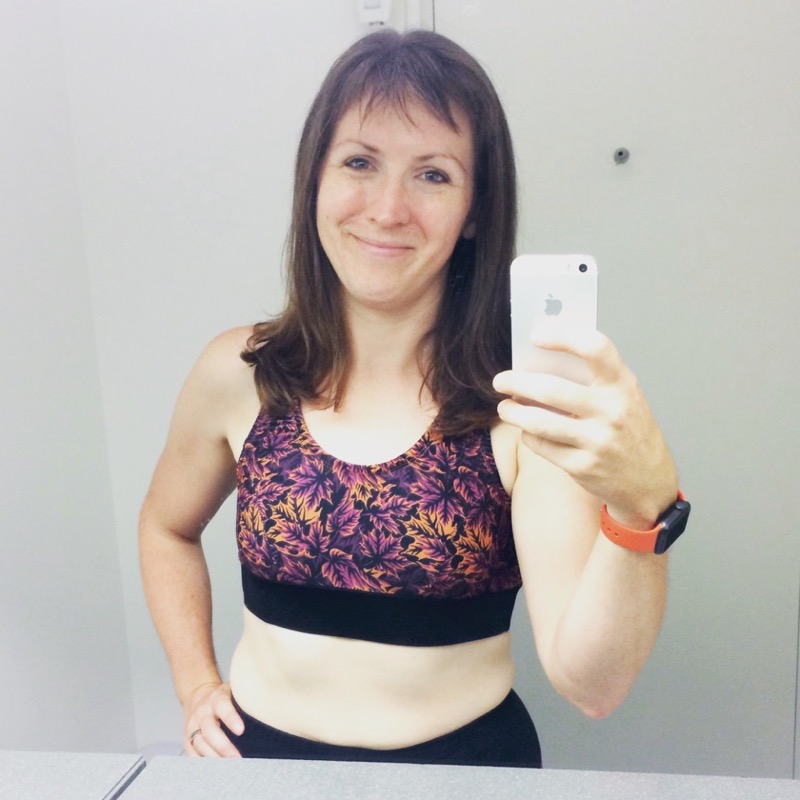 As the support is best for low- or medium-impact activities (ie: not running), I didn't find myself wearing this very much until I started my new office job last summer where I have a daily cycle commute. Then I realised that this Crop Top is utterly perfect for wearing under tech tees for cycling! I posted this mirror selfie from the toilets at the office and was overwhelmed by the comments on instagram from everyone who'd been looking for this kind of design!