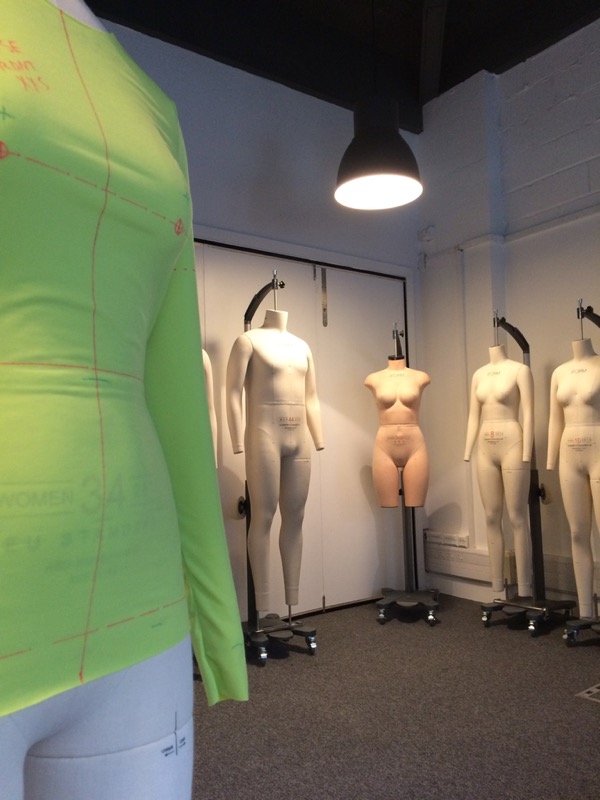 You've probably not heard of them (neither had I!), but I was recently introduced to Alvanon, who manufacture a whole host of fitting mannequins for the apparel industry. They're a family company who work with the biggest retail manufacturers (whom they usually can't say due to NDAs, but believe me, you definitely have some in your closet!), but they're really supportive of little indie designers, too, and invited me to come and use their fit studio yesterday afternoon.
Now, being from a science background myself, I freaking love that Alvanon's are so based in science and data analysis, and founded by a doctor who was seeing a real disconnect between actual bodies and fitting dummies. The measurements for all of their models are all based on body scans of actual women (none of this "we measured women in the 1970s and have been using it ever since" crap!), and they've got different forms for European, American, Asian, UK, etc body types, and you can get forms based on specific countries, too. They've got squishy lingerie forms with different cup sizes, men's sizes, pregnancy bellies, various arm configurations, all the kiddies from toddlers up through tweens, and a bunch of Plus-sized forms based, again, on actual women's bodies.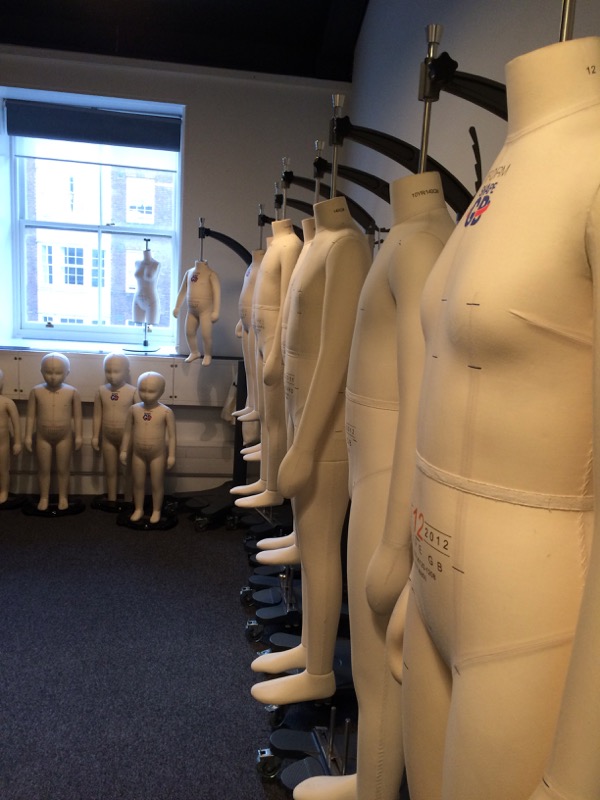 I wanted to take some time at the start of the new year to go back and tweak my various blocks, so this invitation was utterly perfect timing. I thought that I would only need an hour or so to assess four blocks and take a few photos of some other garments I'd brought along, but omg the time just flew by!! I really only used two of their forms (EU34 and EU40) but I found the experience so incredibly helpful. I've had my own adjustable dressform for about 11 years now, but I don't find it that helpful for fitting, to be honest. Having a properly shaped form with collapsing shoulders, full swivel arms, full legs and really clear B/W/H/etc markings was just worth its weight in gold.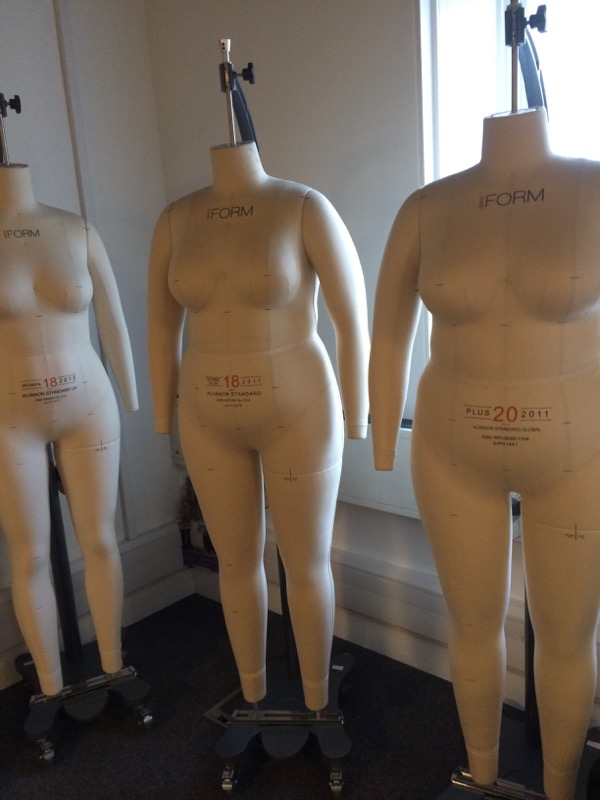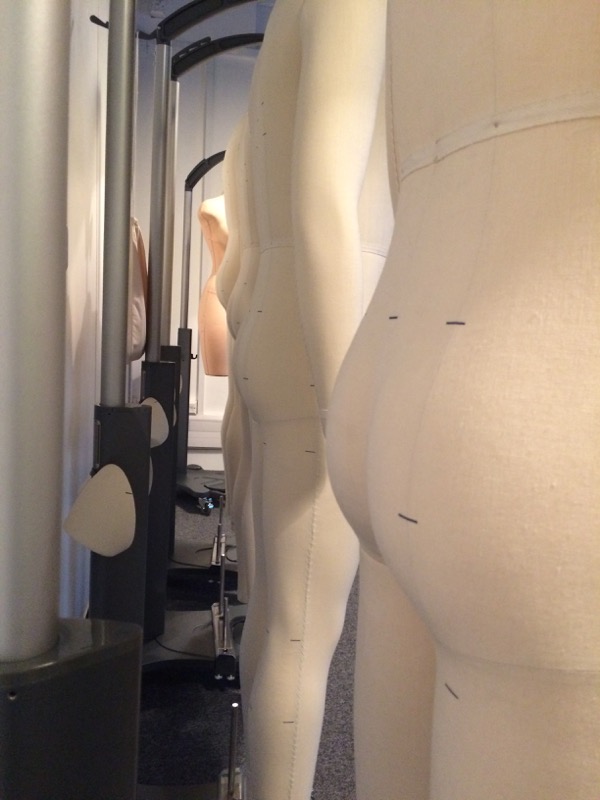 Alvanon really want to get the word out that they're a resource for small businesses as well as the major international retailers, so if you're in London, I totally recommend getting in touch with them and seeing what they can offer at your budget. They're based near Queensway so you can even have a jaunt round Hyde Park afterwards to process all the information, too!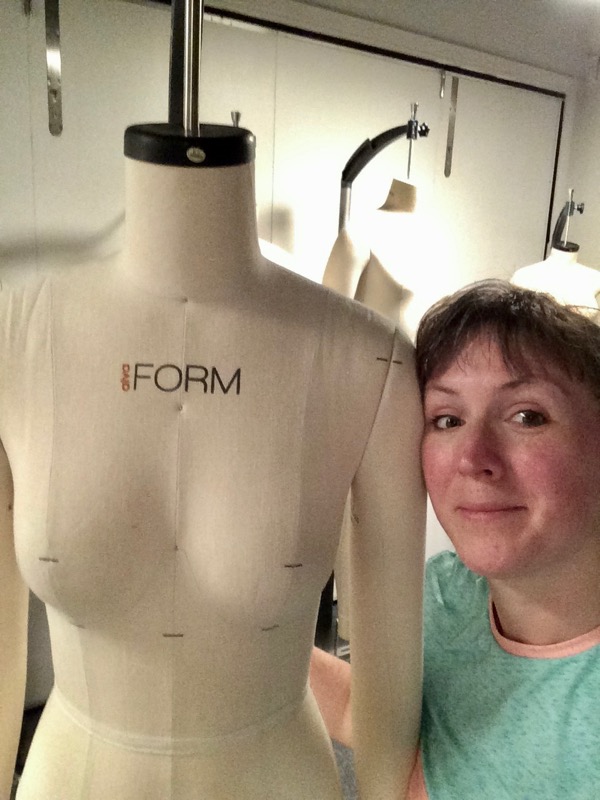 I brought along some of my recent Knot-Maste Yoga Set samples to photograph on the mannequins (which you'll see next week), but I also brought my "Head for the Hills" Print Club Steeplechase Capris sample so you could get a better look at it, too.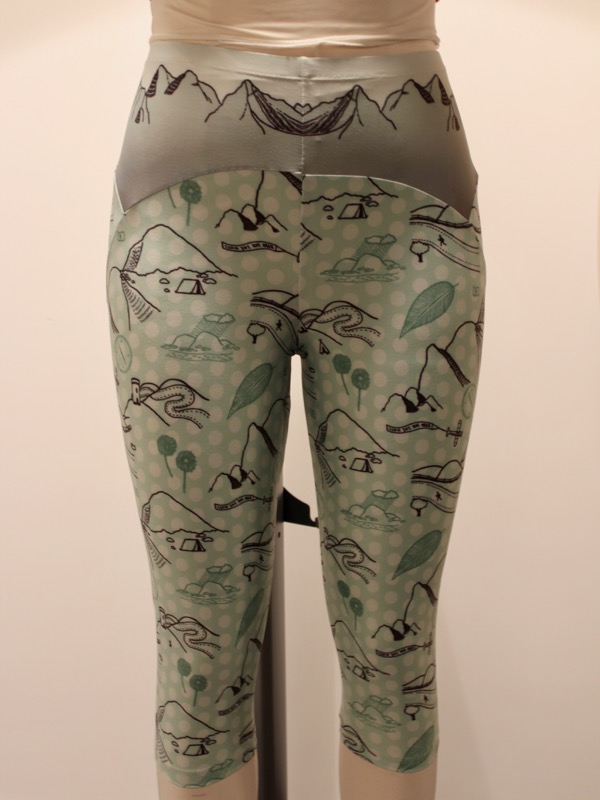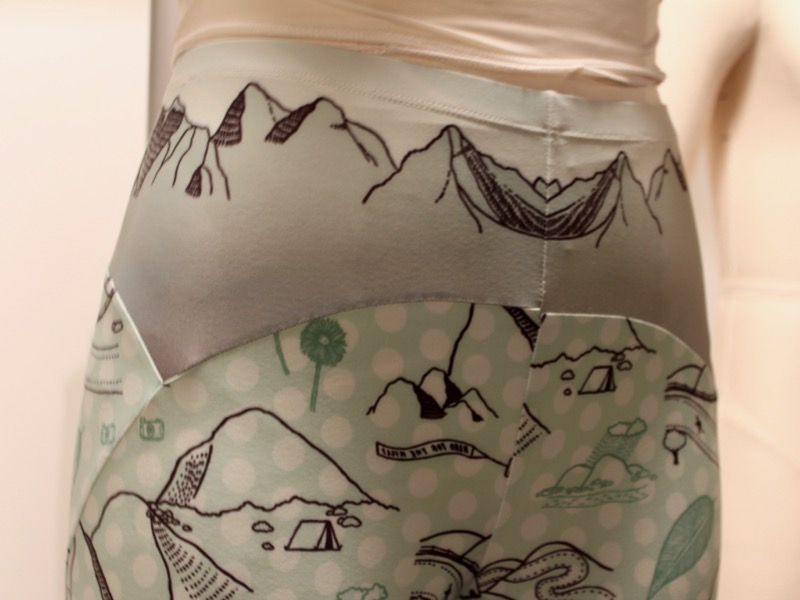 Just a note to say that these were made using the sample meterage, so it's on the thinner Flexcite base fabric (you get the hefty, wicking Titan), the yoke fades to black (yours fades to a lovely emerald green), and, err, the writing on the airplane's flag is reversed (yours was obviously corrected!!).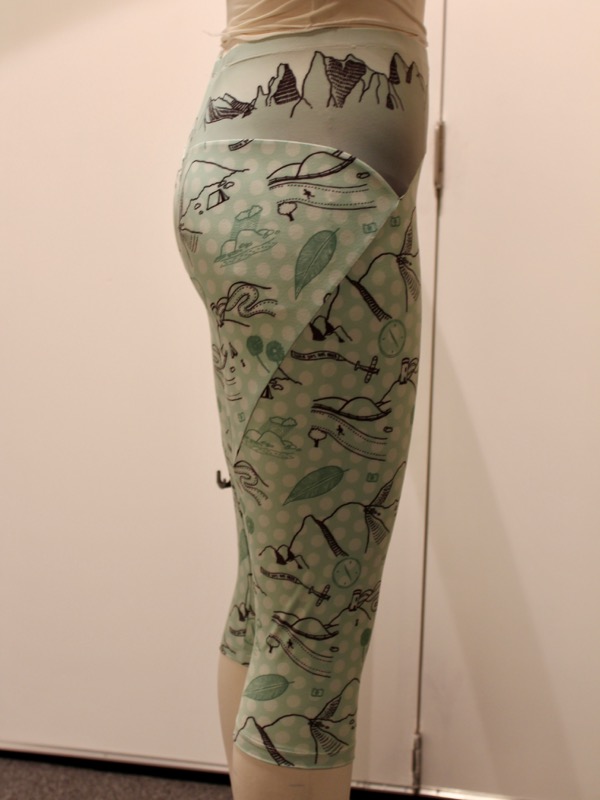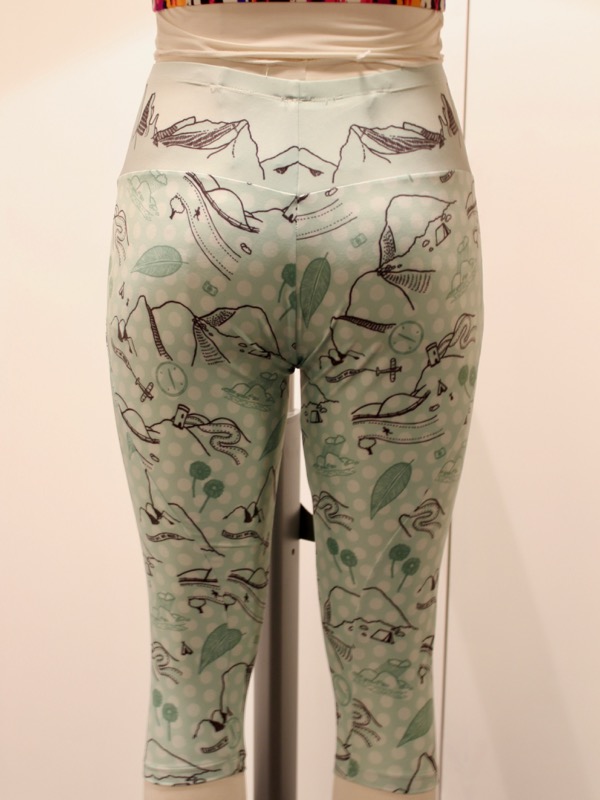 Unlike some printed fabric kits, ours use zones rather than printing the pattern pieces outlines directly onto the fabric. So you can mix and match sizes and use your usual fitting alterations without worrying that you'll get big white areas around the seams or anything!
I only printed a very limited run of these kits, which now include the best-selling Steeplechase Leggings pattern for FREE, and you can buy your very own while stocks last (there are only a few left so don't wait around….)
[shopify embed_type="product" shop="fehr-trade.myshopify.com" product_handle="head-for-the-hills-limited-edition-laurie-king-steeplechase-capris-kit" show="all"]