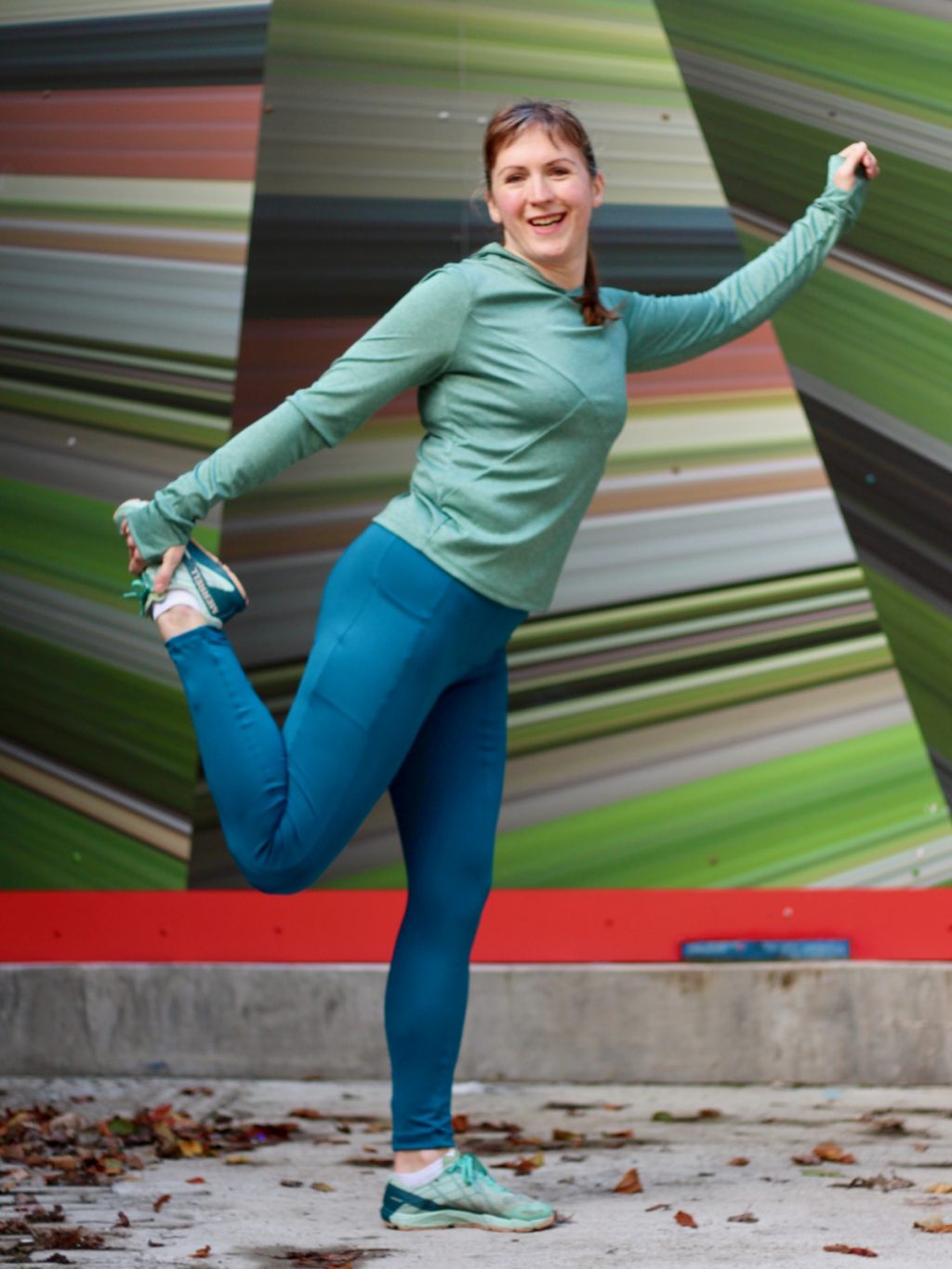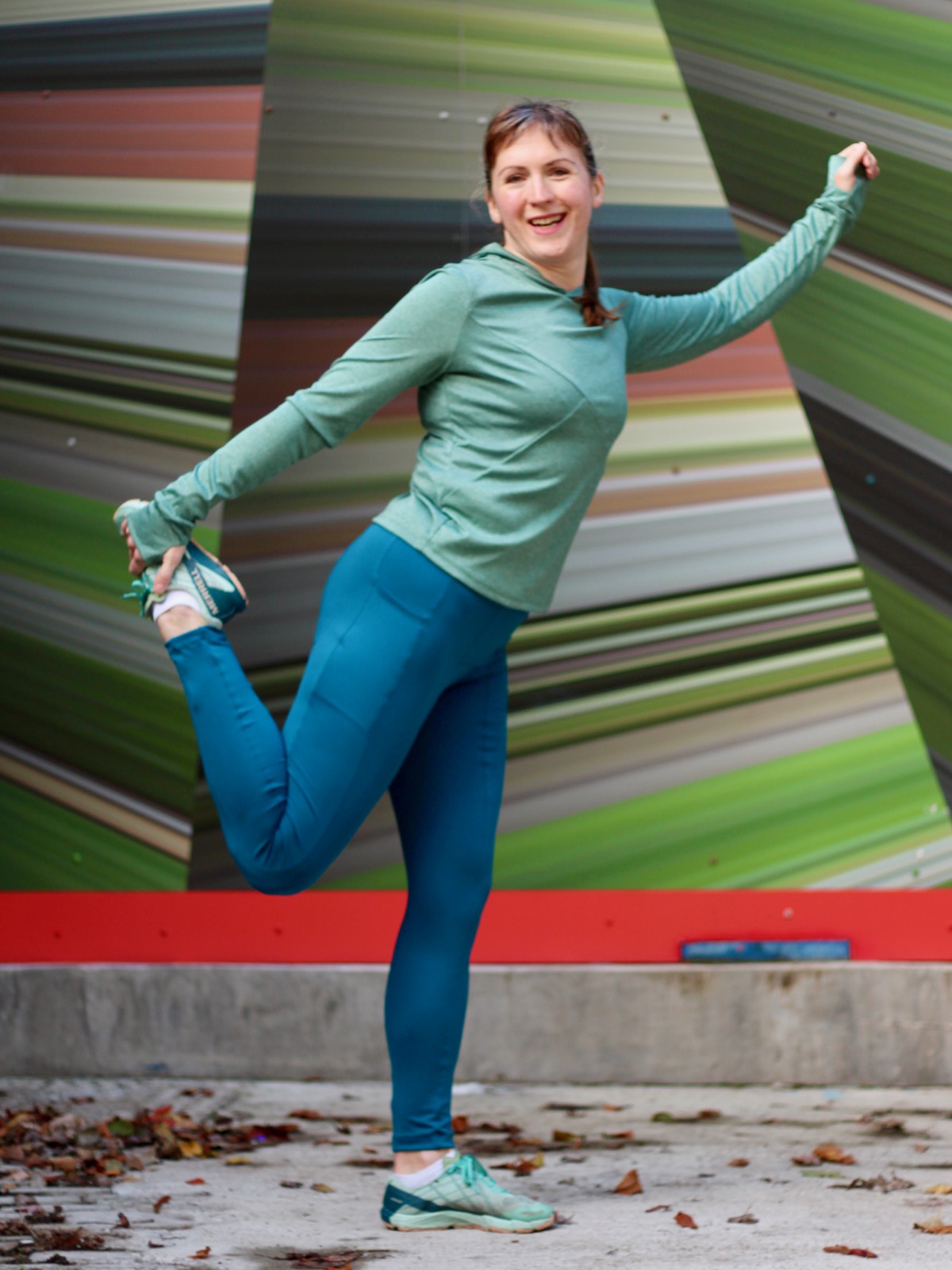 You've heard all about the bright, recycled version of the Rouleur Leggings View B that our athlete model Jenni was wearing, so let's talk about the version of View A that I modelled for this pattern! As I mentioned earlier, I actually started work on developing this pattern way back in May, and that's actually when I bought the fabric for both the Rouleur Leggings seen here and the Tessellate Tee I'm wearing with it.
Both of these fabrics were bought from Mood's online store since I was over in the States visiting family back in May and could easily bring back a few bits of fabric in my suitcase, too (there's always room for fabric!). The leggings were made from their "Ink Blue Antibacterial and Wicking Polyester Jersey" – this stuff is the perfect stretch, weight, and recovery for leggings! I got the end of the roll at the time but it appears to have been restocked here, along with a few other colours, too! I'd highly recommend grabbing some of this if you're planning on making your own Rouleur Leggings, whether the antibacterial claim is actually doing anything or not…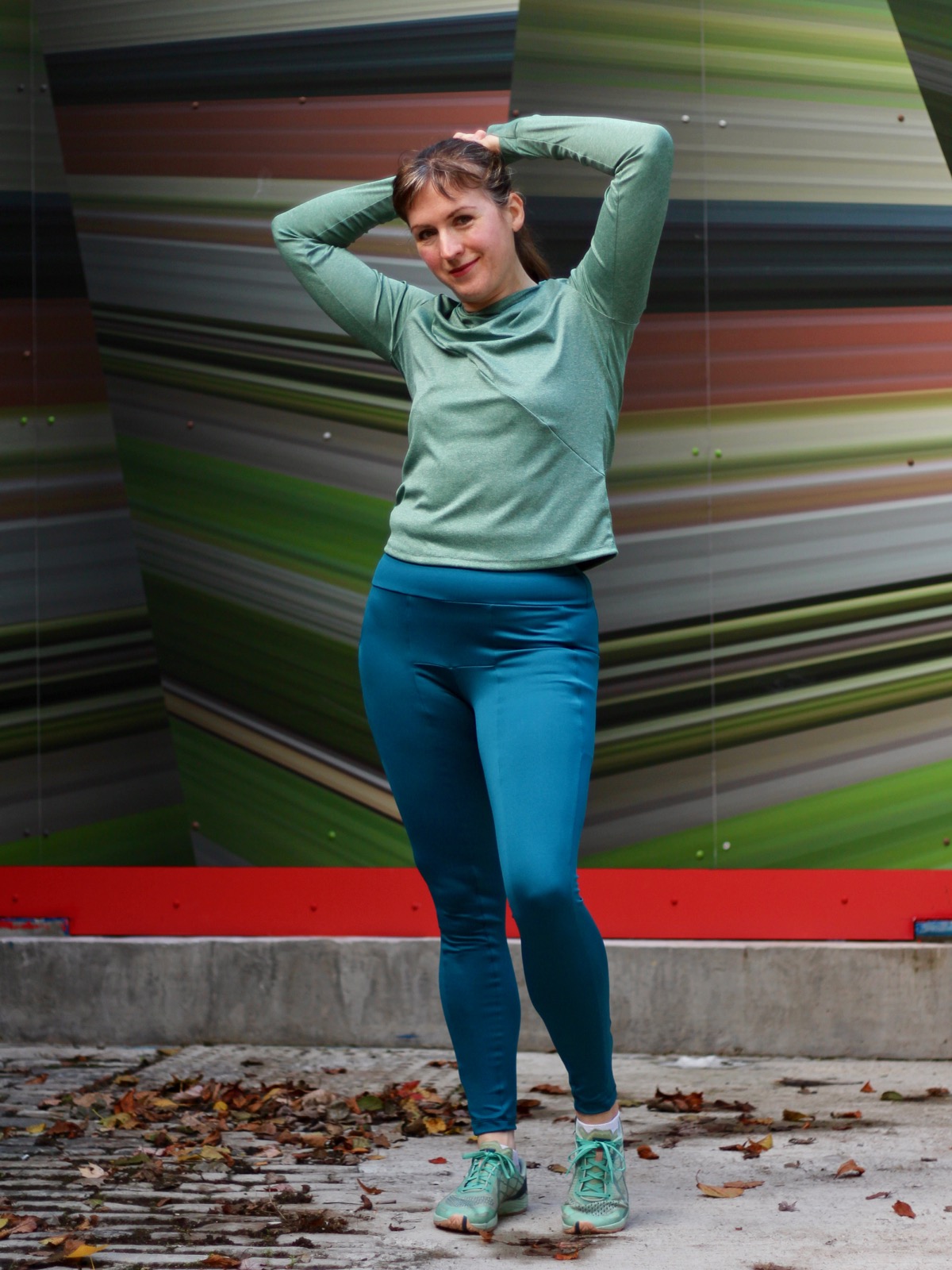 This pair uses the wide waistband instead of the cycling bib, which makes it great for a wide variety of different activities. There's wide elastic concealed inside at the top of the waistband, too, so they don't shift about, and you won't get irritated by the elastic against your skin, either.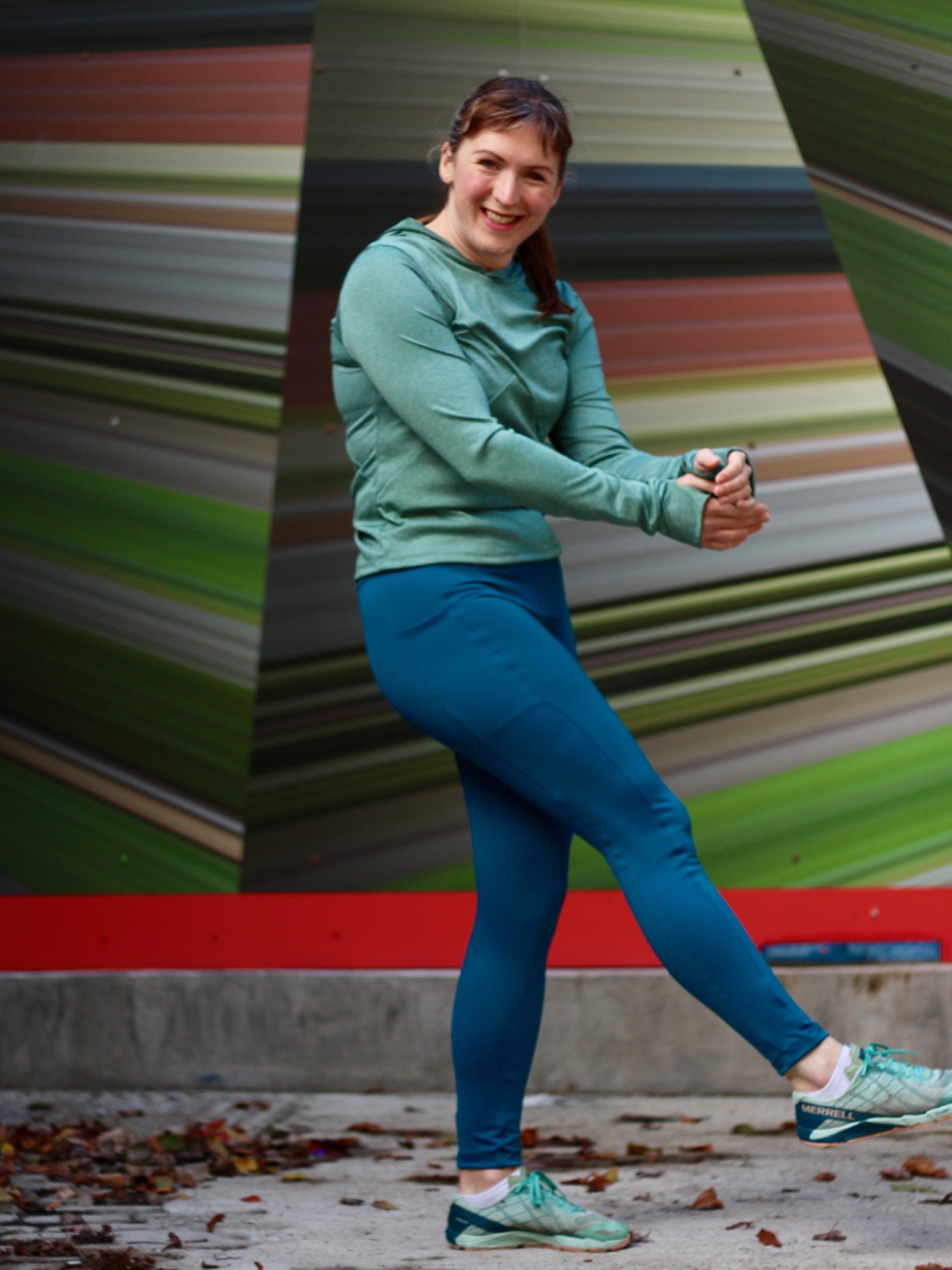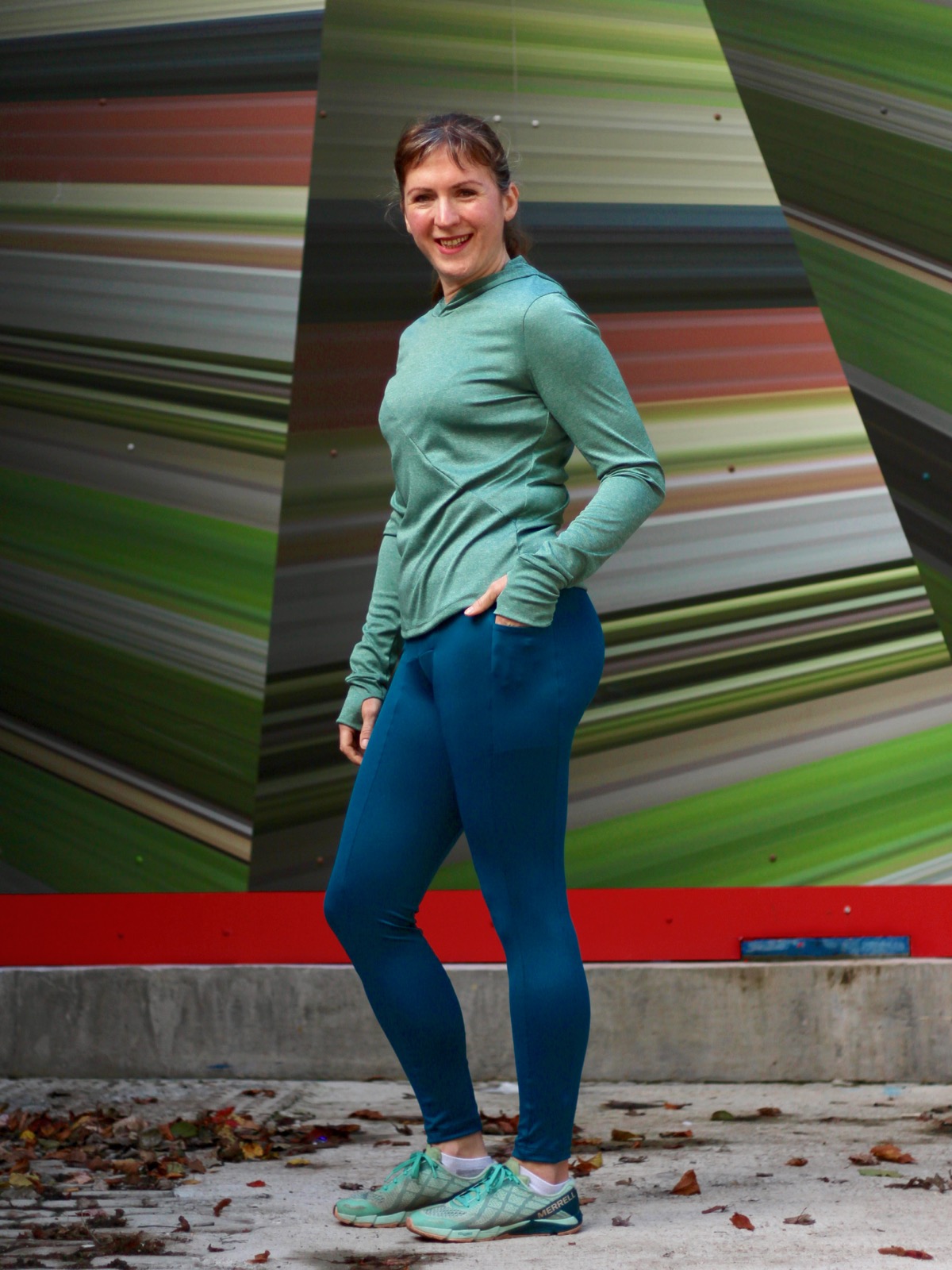 View A of the Rouleur Leggings features a generously-sized folded pocket in the side panels. This is easily big enough to fit an iPhone X or even larger mobile phone, and there's enough tension between the fabric and your body to hold it in place without a fastening, too. I've been running, cycling, working out, and doing Pilates classes in mine and my phone has yet to budge!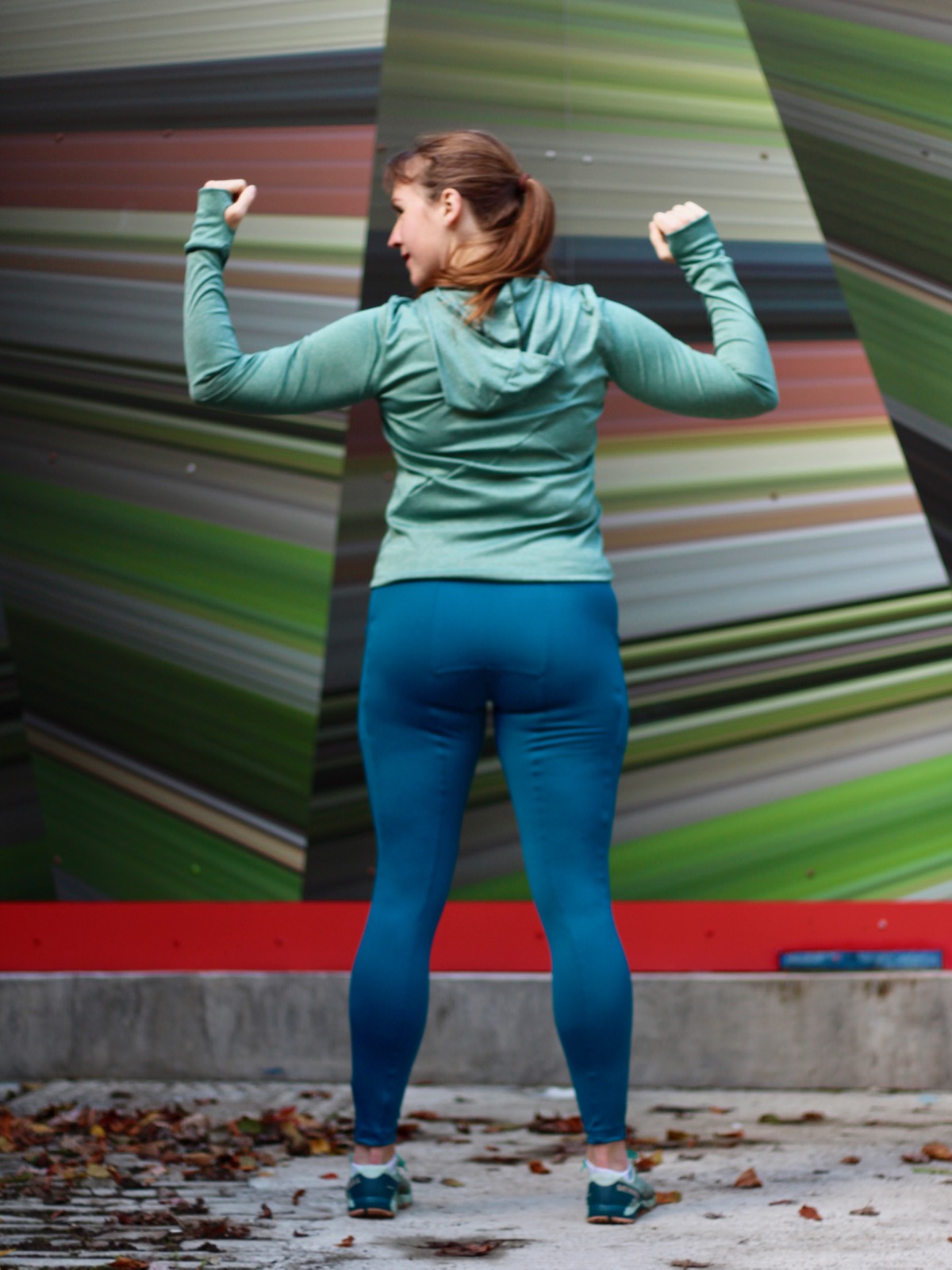 The legs are made up of four separate panels which essentially means you've got princess seams for your legs – this makes it so easy to make fitting adjustments to avoid baggy knees and ankles or overstretched fabric at the calves or thighs.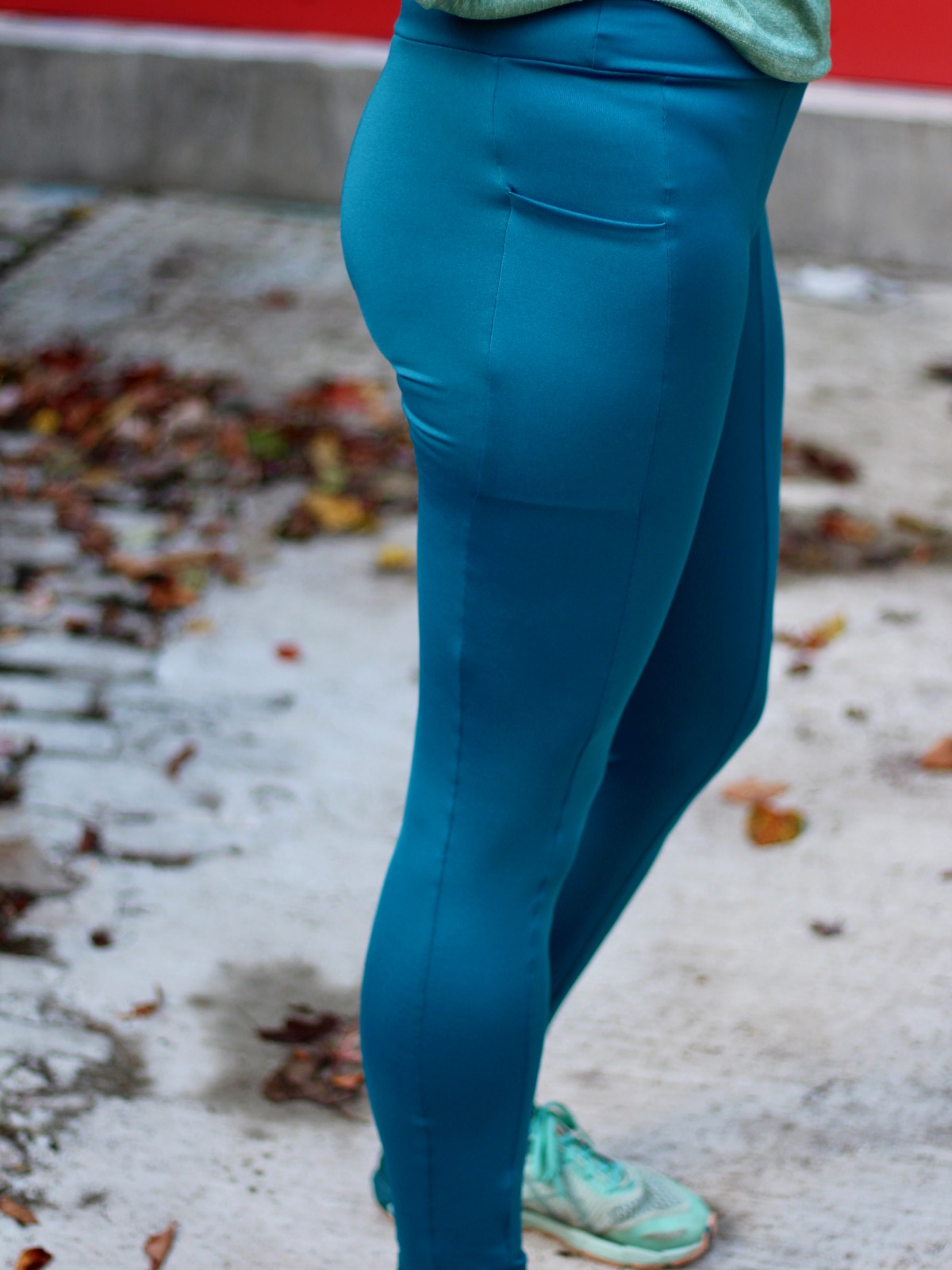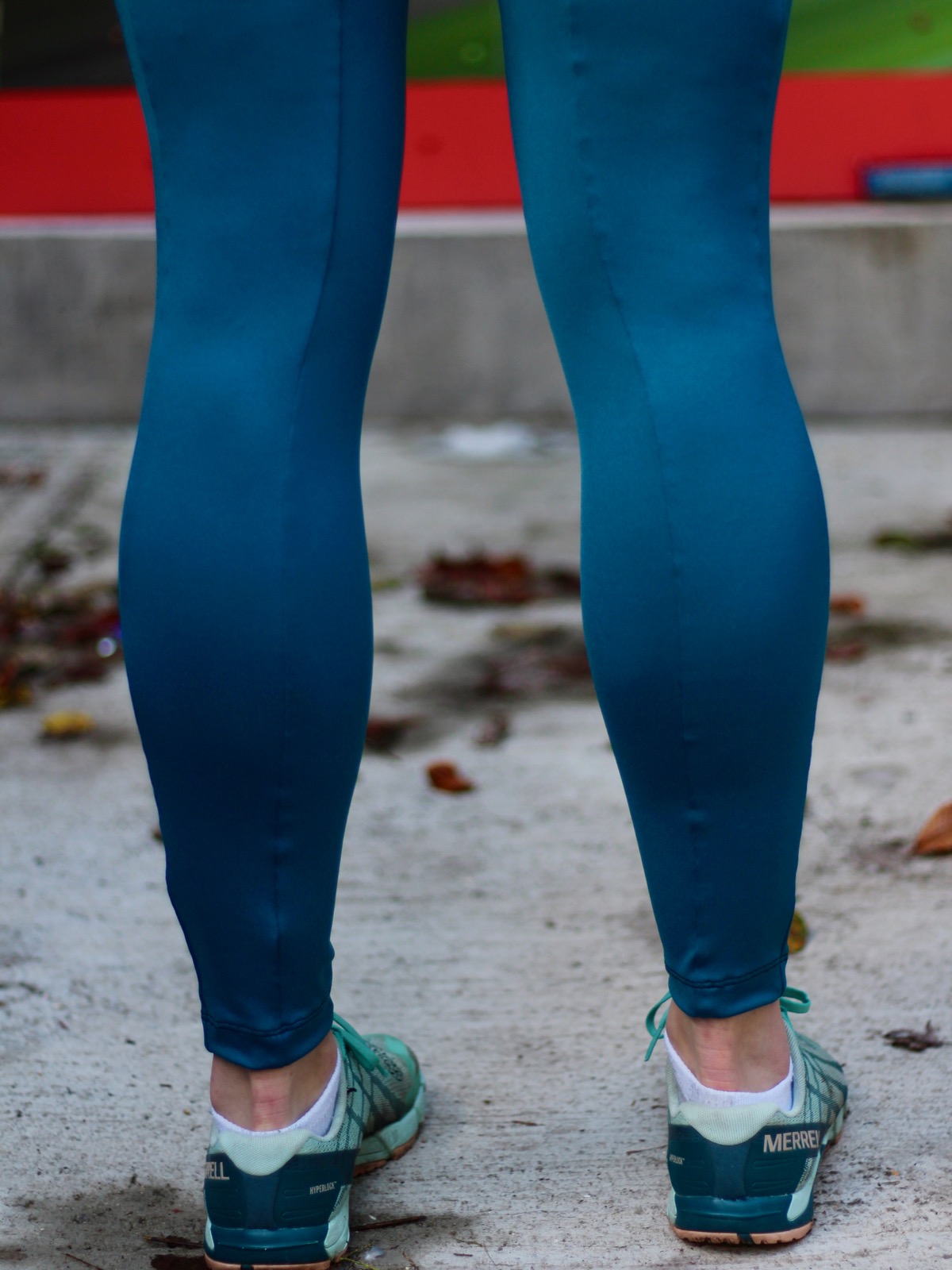 Like our best-selling Steeplechase Leggings, these also have no inseams! This has been a super popular feature, and it means that the chances of any inner-thigh chafing is greatly reduced.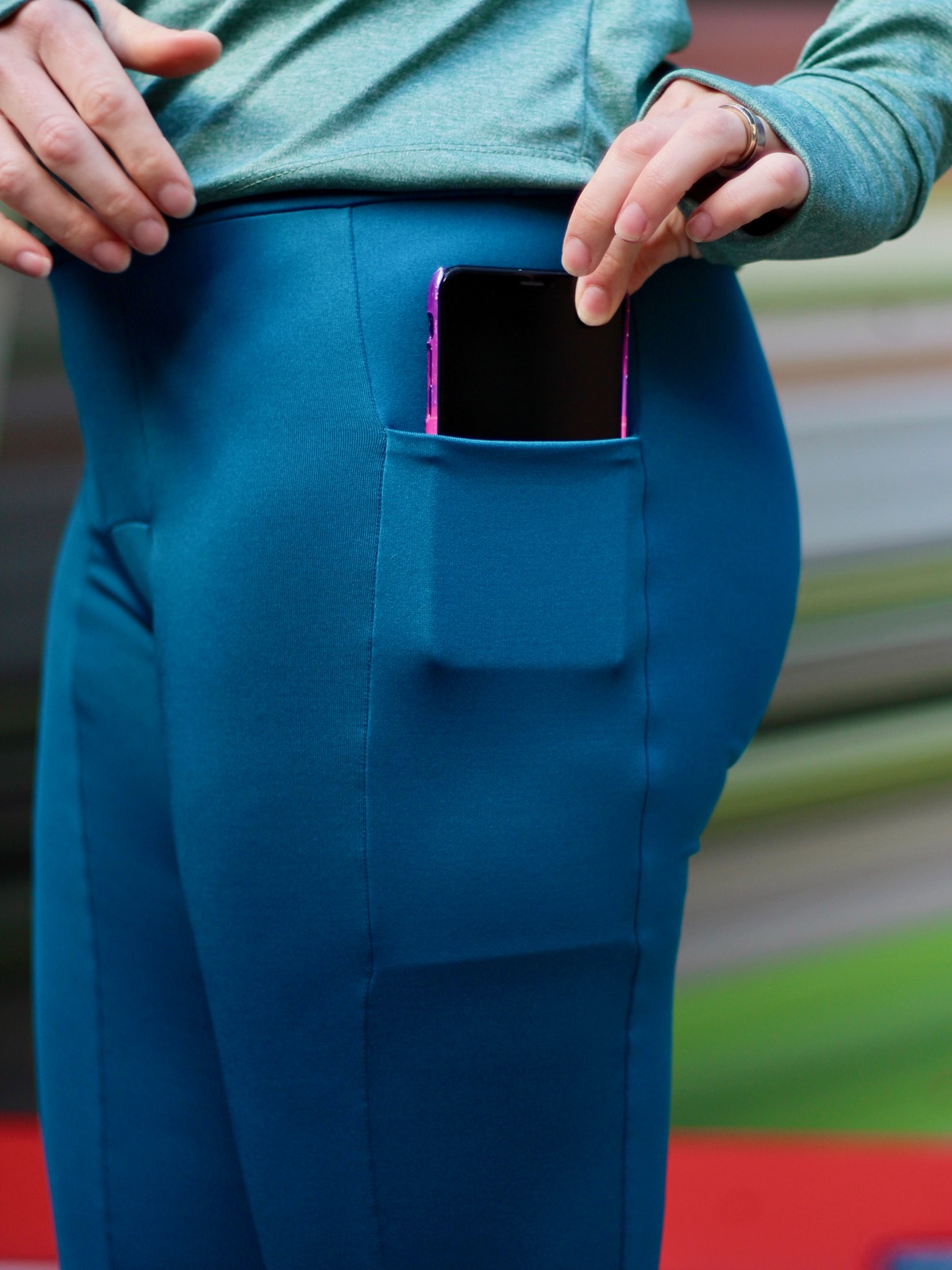 As I mentioned earlier, I also made a Tessellate Tee to wear with this new set of Rouleur Leggings. The Tessellate Tee has a bunch of different options in it but for this top I went with the thumb cuffs and ponytail hood options but left off the zippered back pocket as it's lightweight fabric and I had two big pockets already in my leggings.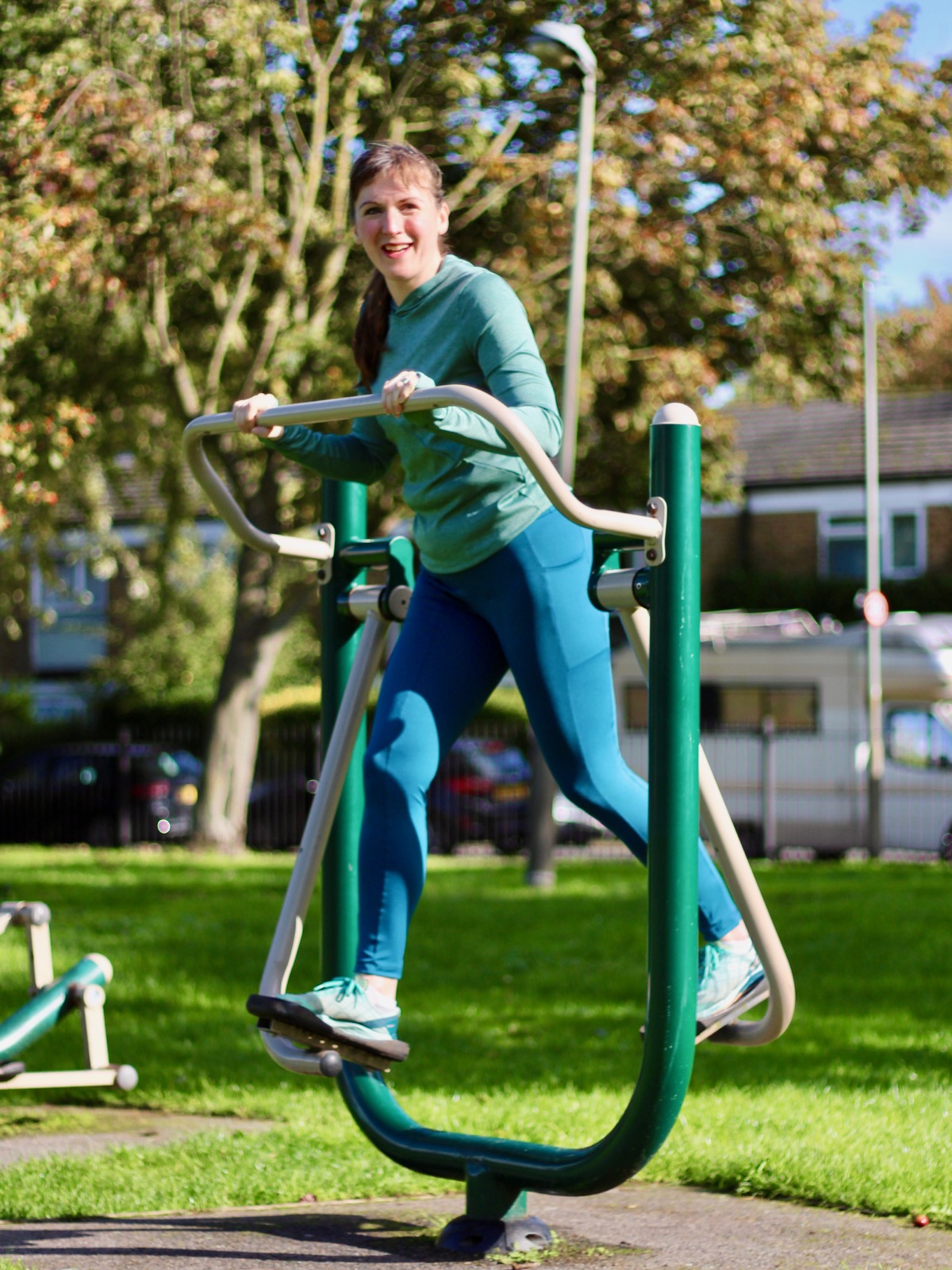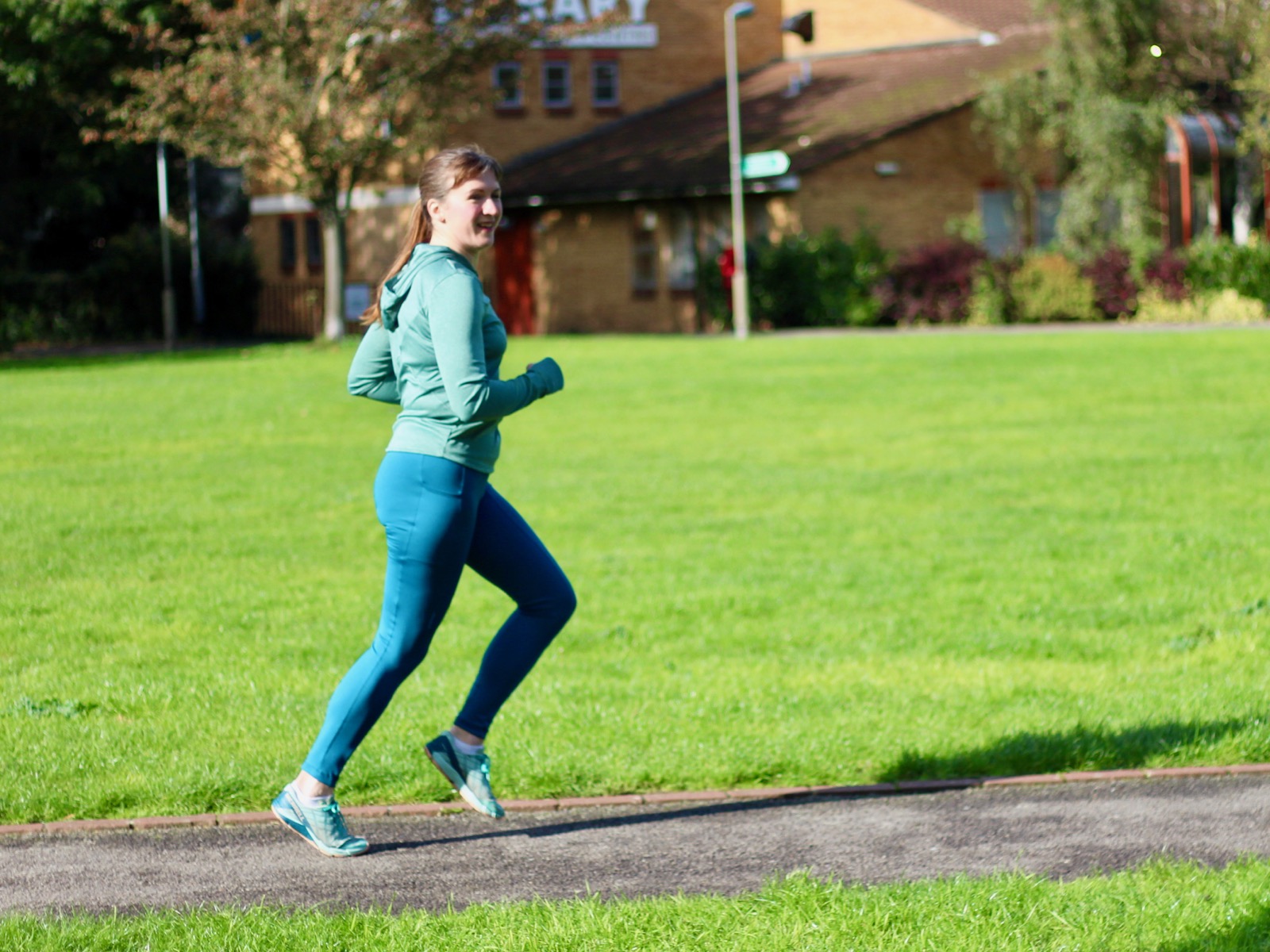 I used this "Forest Lightweight Heathered Interlock Jersey" bought from Mood at the same time as the leggings fabric. I must admit, this fabric was a bit disappointing, though, as it wasn't as dark, stretchy, or hefty as I was expecting, but it works well as a layer for transitional weather, and I'm glad I was able to find a good pattern match for this fabric (I thought it might be good for leggings but it absolutely is not!).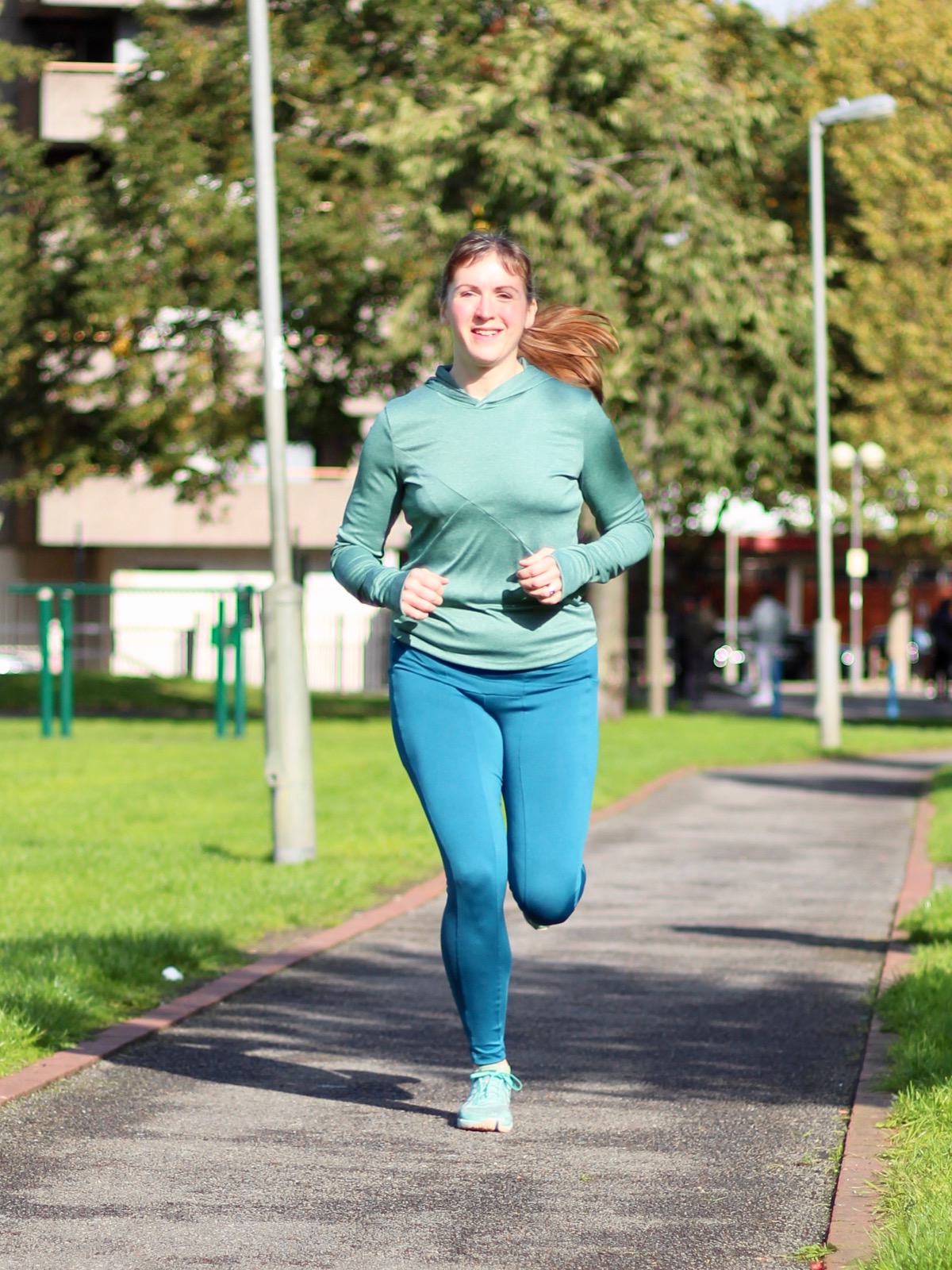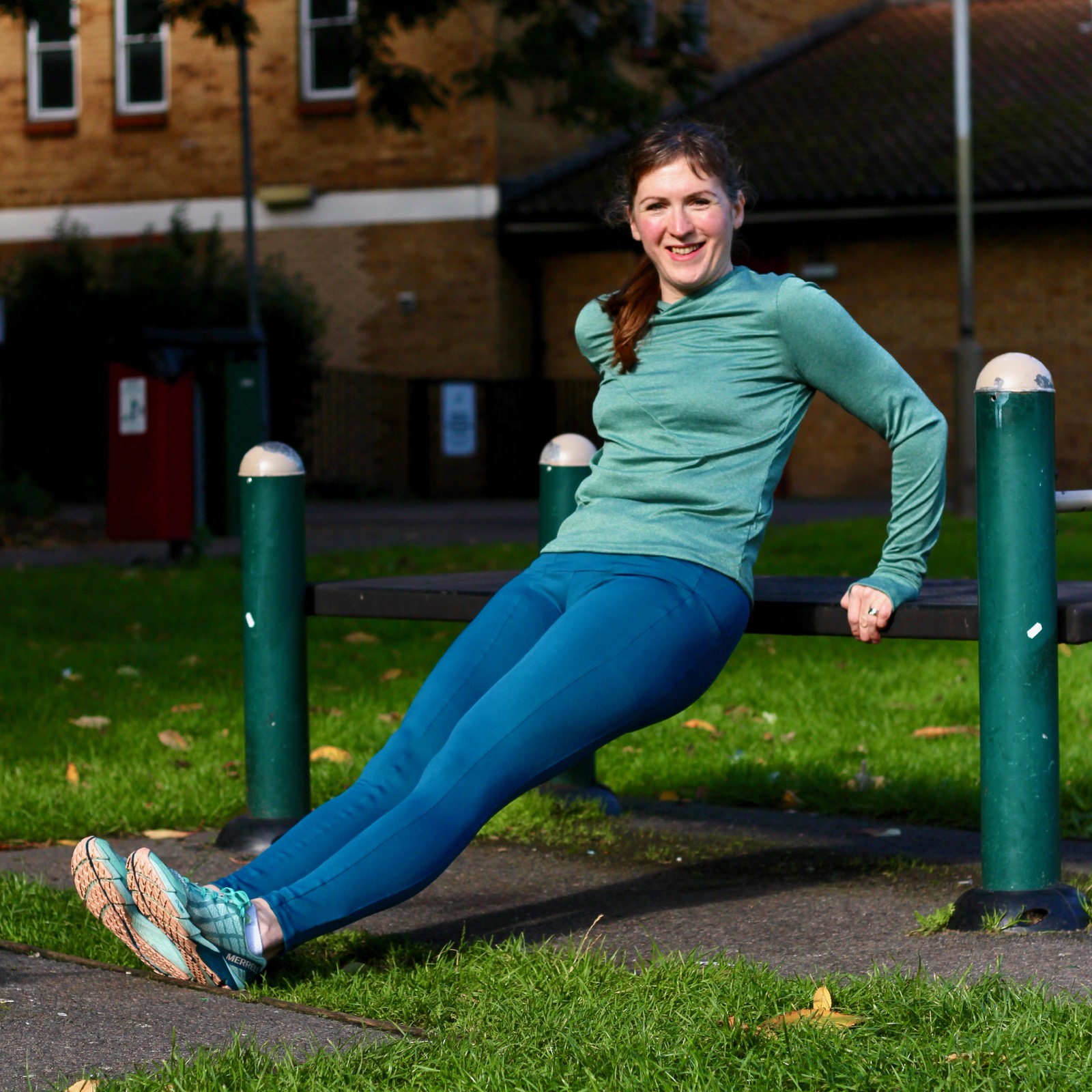 Because it's such a perfect partner to our new Rouleur Leggings, we're offering a special discount – purchase the Rouleur Leggings pattern and get our Surf to Summit Top (Ladies edition) or Tessellate Tee pattern (seen here!) for 50% off when you use code PERFECTPARTNER before 30 Nov 19.