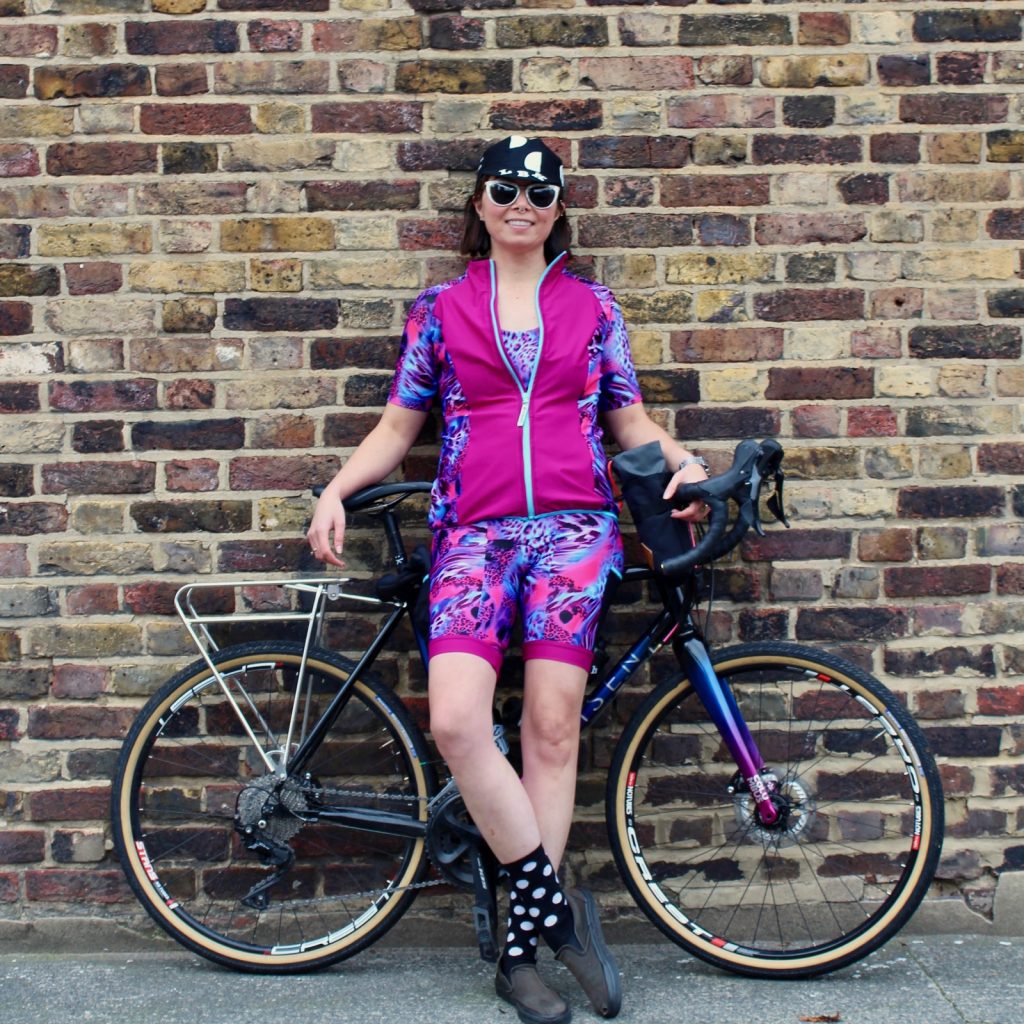 Since I was making our athlete model, Jenni, a full cycling set to her own measurements, I thought it only fitting that I also ask what sort of colours or prints she's into, and I was delighted when she came back with a bunch of animal prints from Funkifabrics' selection. A girl after my own crazy-prints-for-activewear heart!!
I narrowed it down to this pink, purple, black, and turquoise animal print (mostly because a lot of others had subtle stripes and I didn't want to stripe-match!) which I had printed onto their new Life Recycled polyester base fabric. This was my first experience using this recycled base fabric and I'd definitely use it again – it had a similar in weight and feel to their standard Flexcite base but with the knowledge that it's less harmful to the planet than standard, virgin polyester.
I knew I wanted to make her a three-piece set similar to the one I wore for RideLondon 100 in August, so I bought some purple/pink solid Life Recycled polyester fabric to use as a contrast, topping it off with some turquoise Foldover elastic (FOE) from my stash (only needed for View B for the tops of the cargo pockets and along the upper bib pieces, but also used on the Surf to Summit Top hem and back pocket).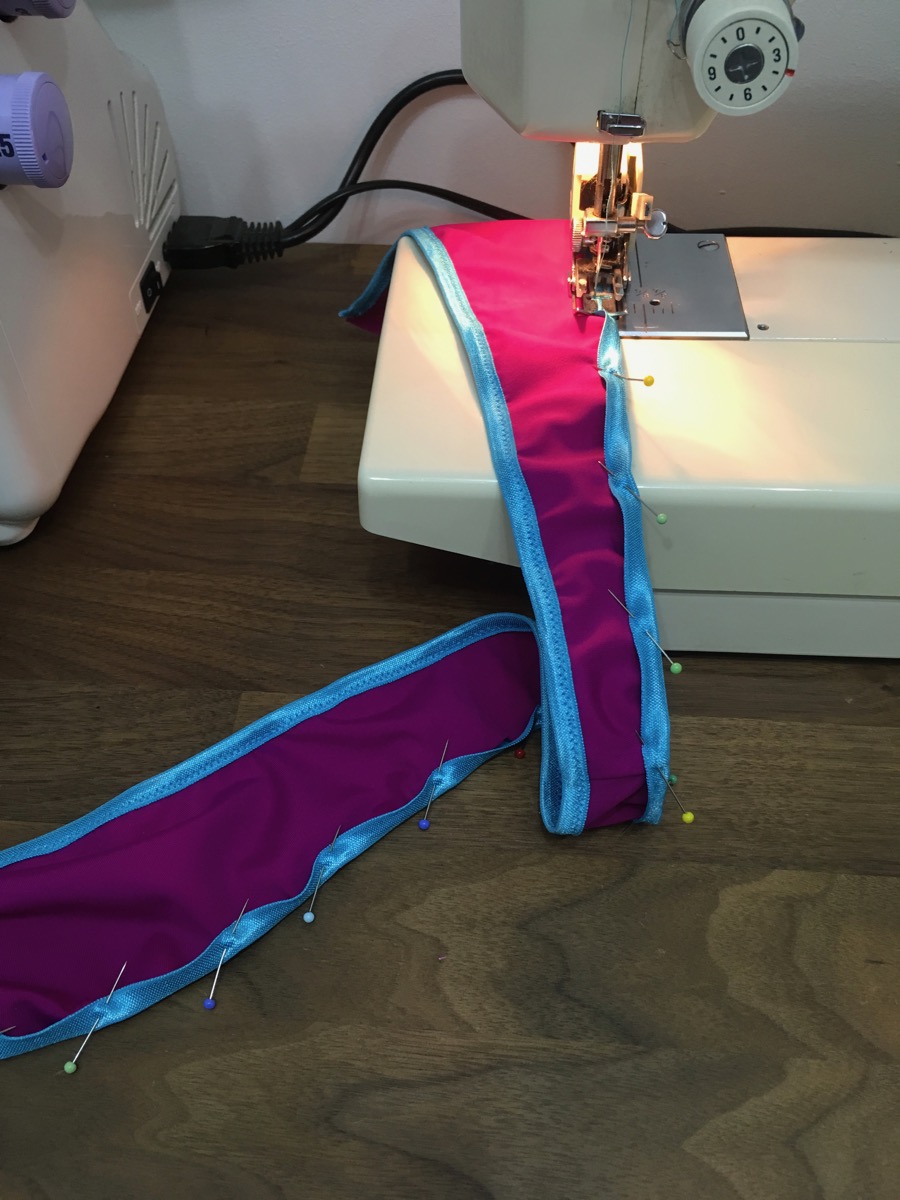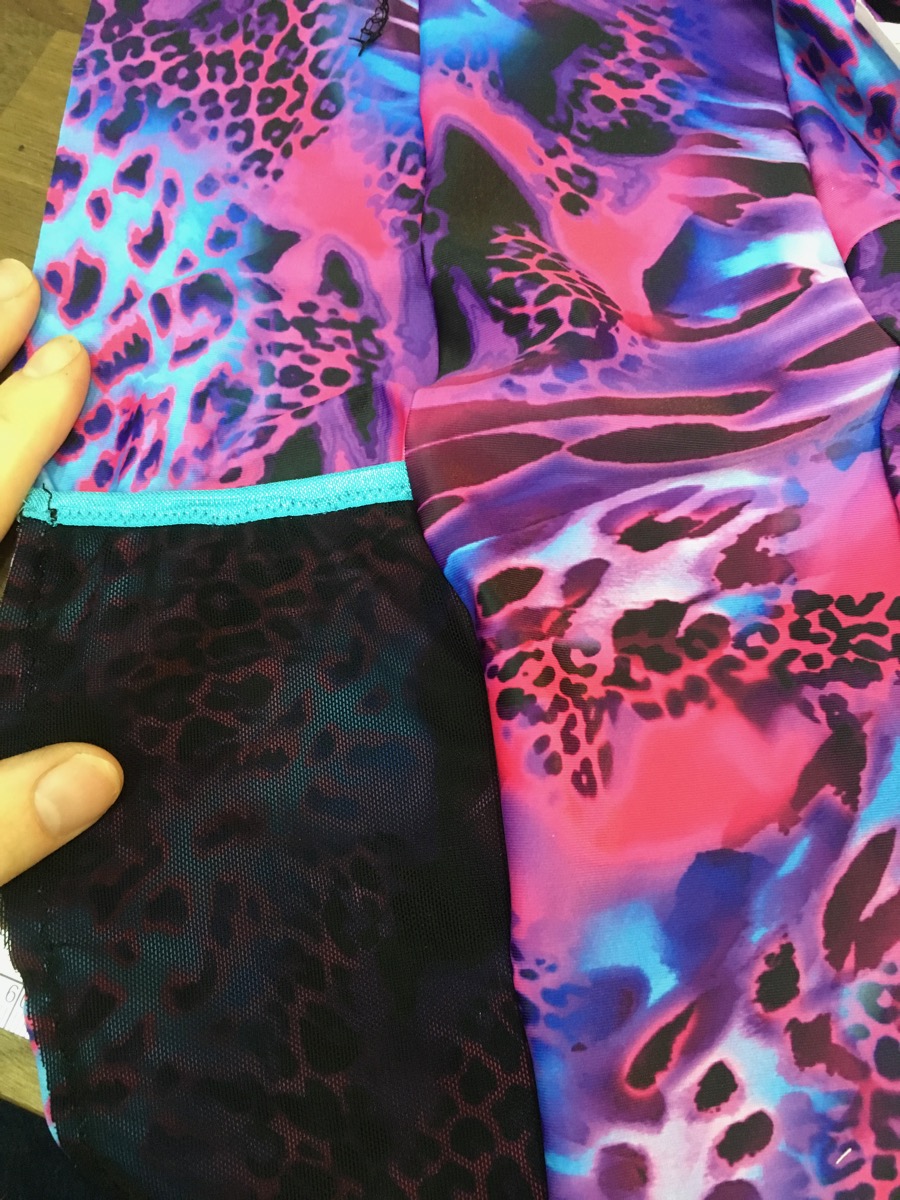 The trickiest part about sourcing the fabrics was finding a 60cm separating zip in the right shade of turquoise, but Sew Essential came through after a few other orders ended up being way to green-y. Jenni requested that her Surf to Summit Top have a fully opening zip (rather than the half zip in the pattern), have longer sleeves, and be a bit looser fitting in the body.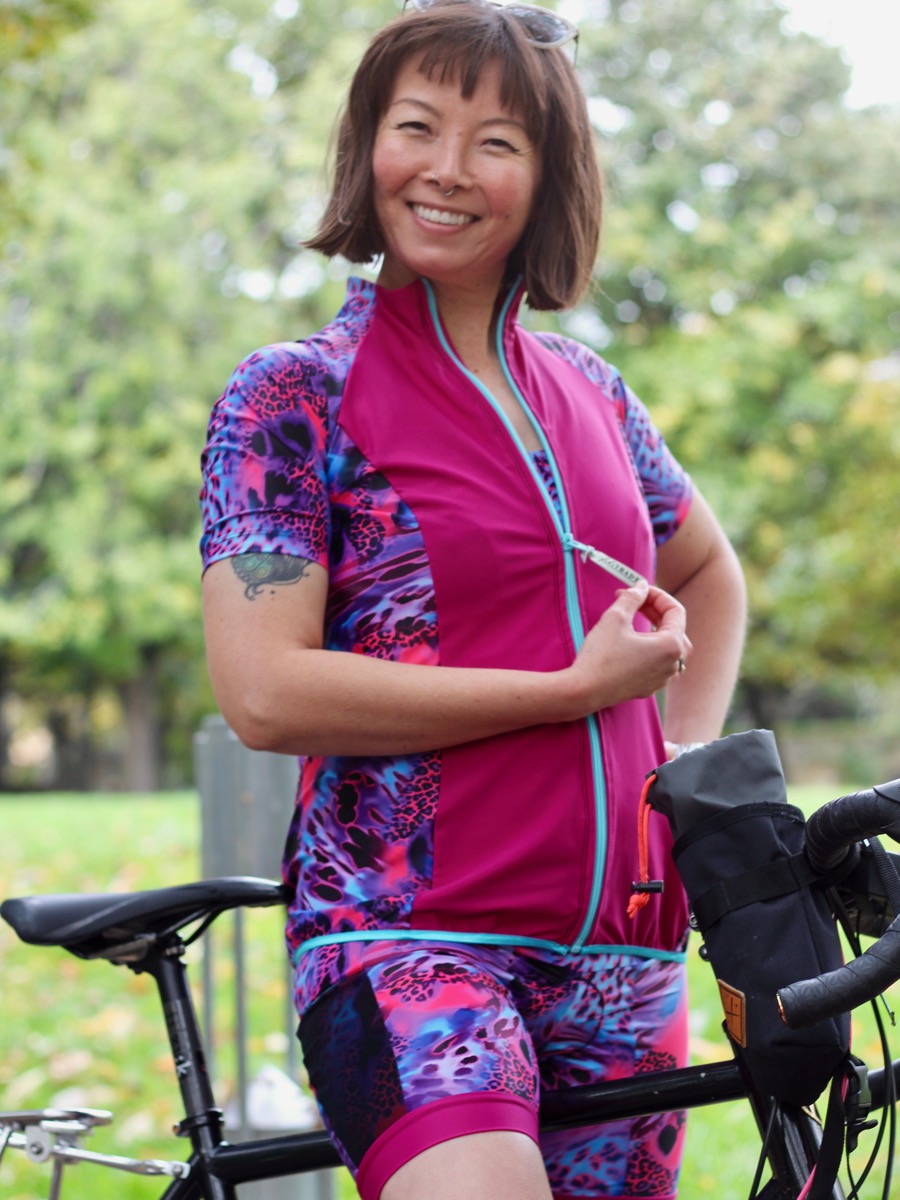 View B also requires some stretch mesh fabric – this isn't to add any support, but instead to act as an extremely lightweight lining for the lower bib pieces, and also serve as a stretchy cargo pocket. So I didn't want a hefty, lingerie-weight power mesh, but instead went with a super stretchy net from Funkifabrics in black (this is the same stuff I used to line my Jalie swimsuit back in September, too).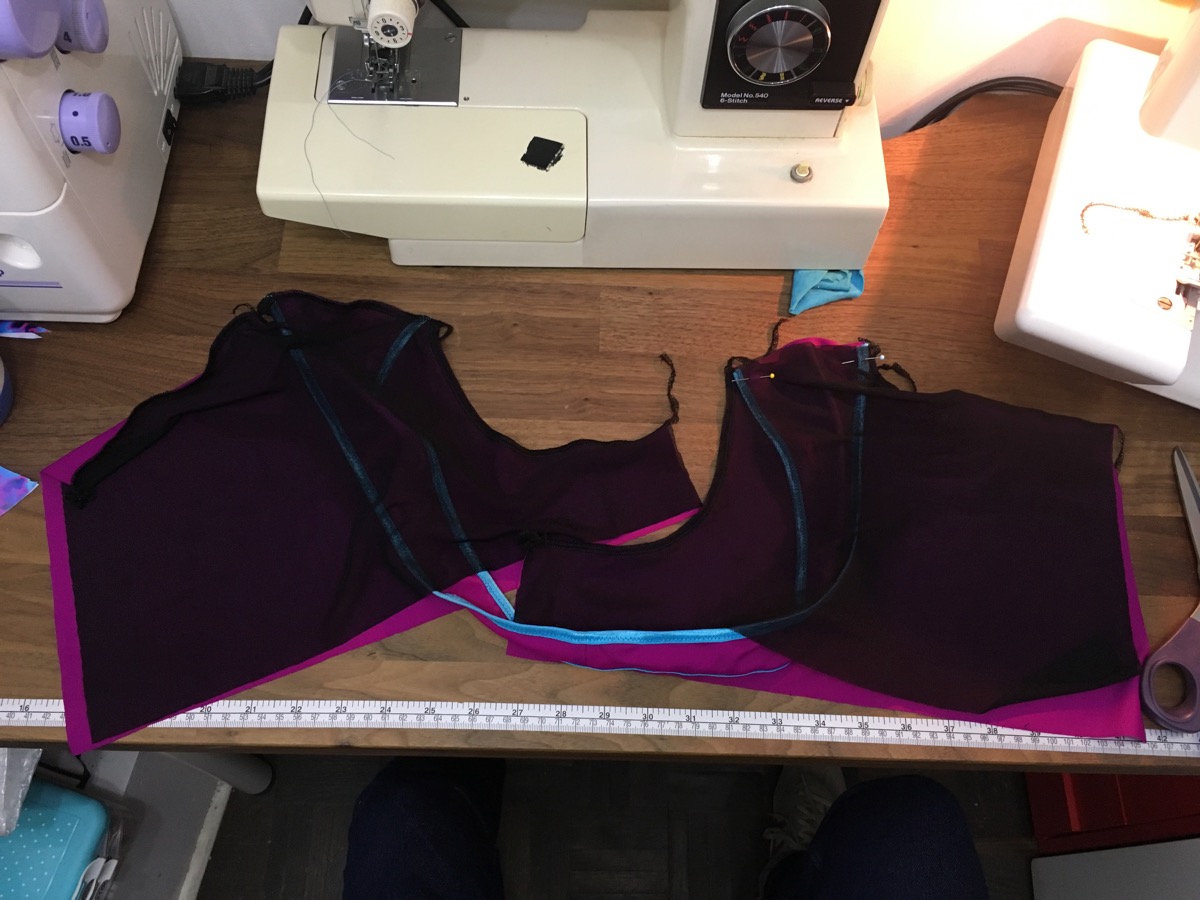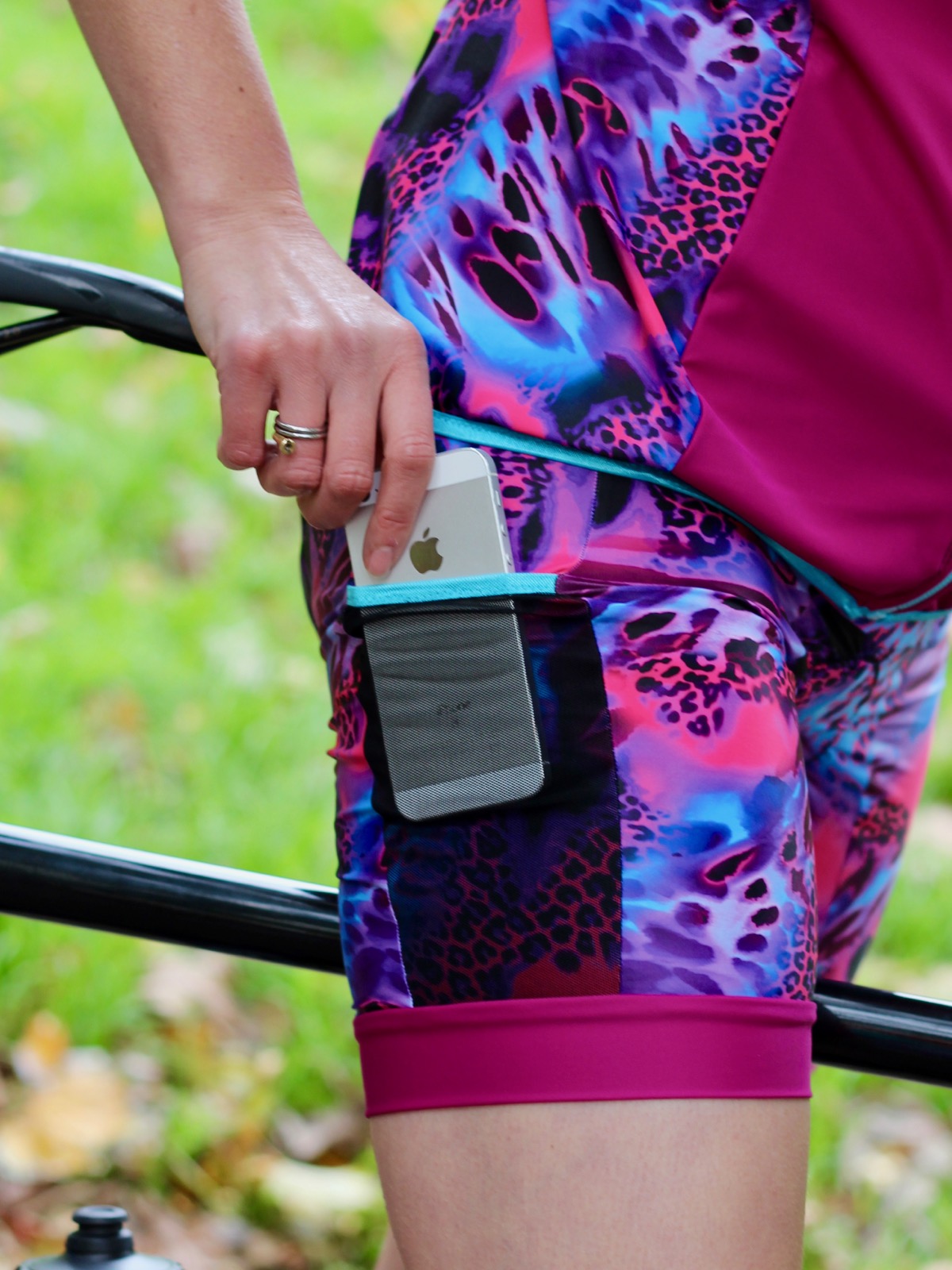 I also selected a chamois pad from the job-lot I came into recently (still some men's chamois pads left if you're quick!), and it just so happened that the shape she requested came in hot pink, so it was a complete accident that it matched on the inside, too! Instructions for inserting a chamois pad into your own shorts are included in the Rouleur Leggings pattern (as well as in the Cycling Shorts design in my book).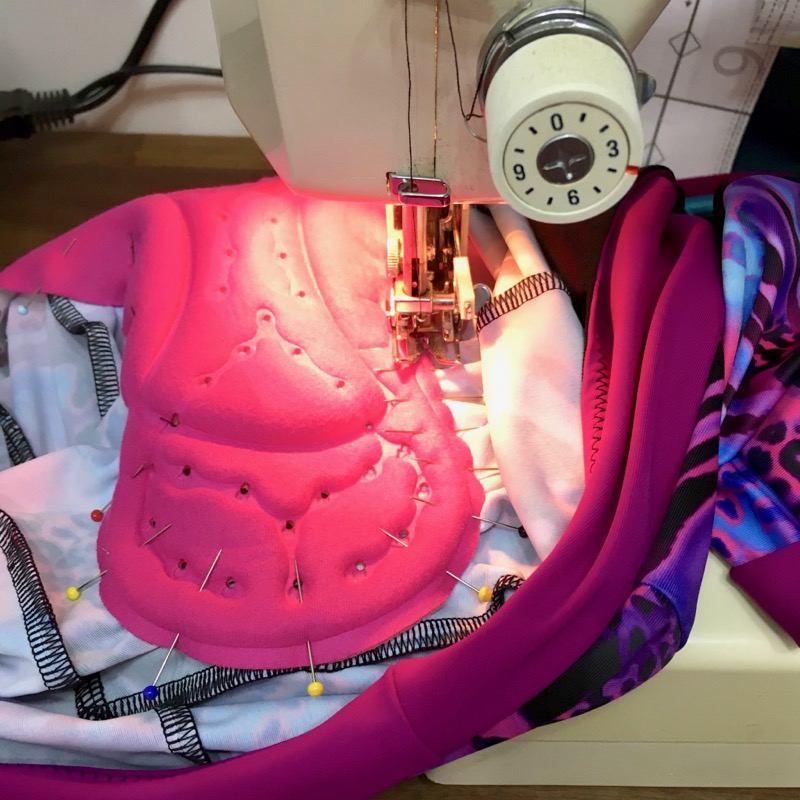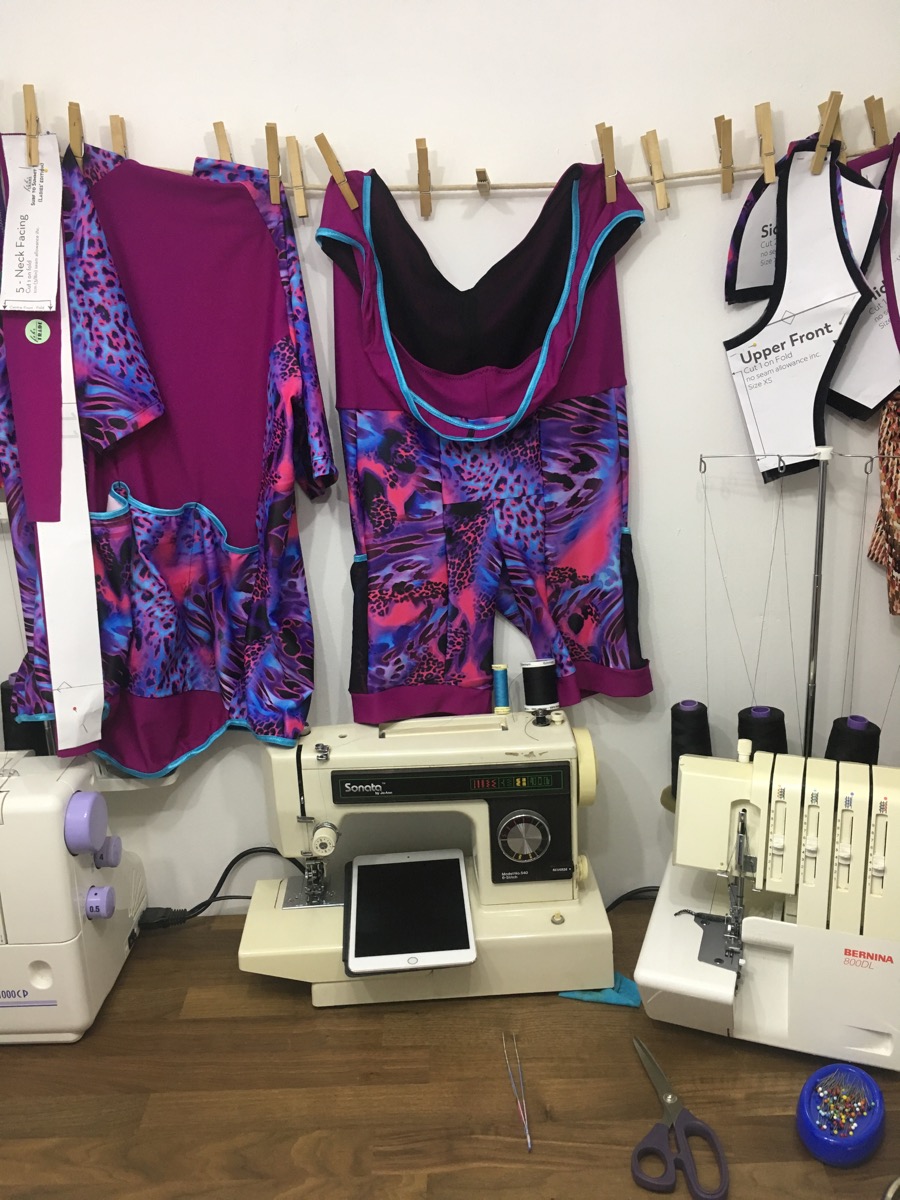 I also sewed her a matching Crop Top from my "Sew Your Own Activewear" book as I knew that we'd be needing to model the shorts without the jersey over top, and it'd be much nicer to be coordinating in all those shots, too!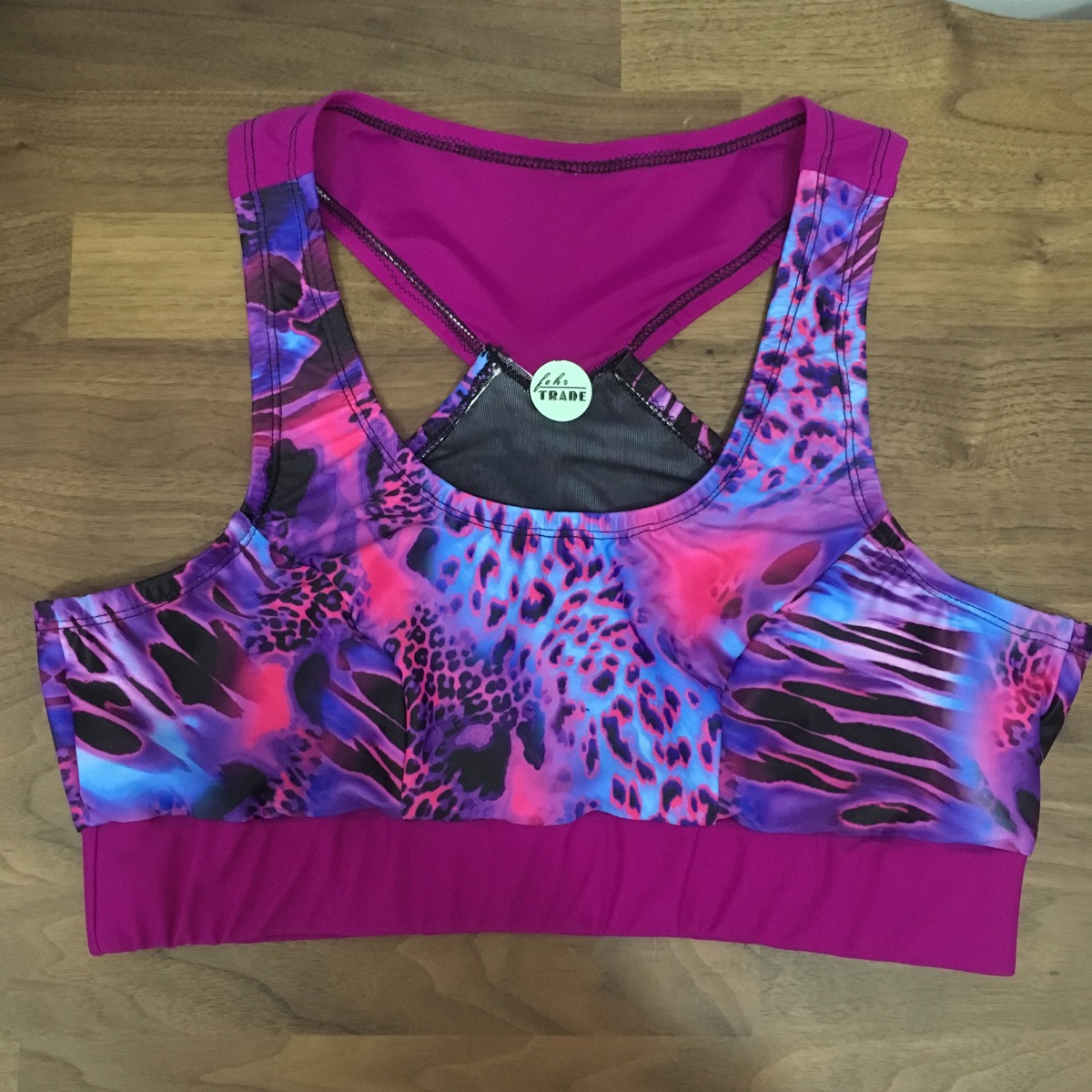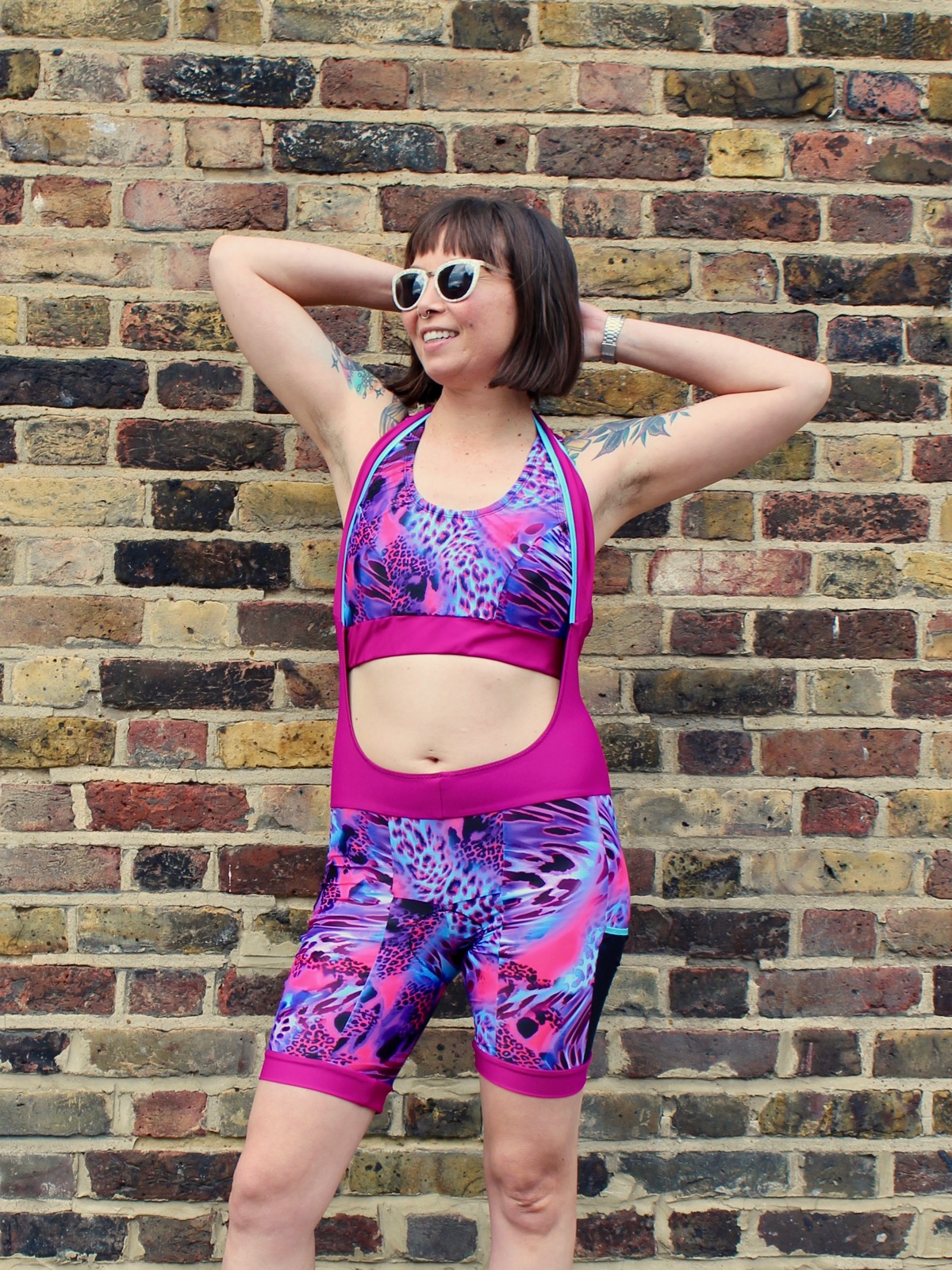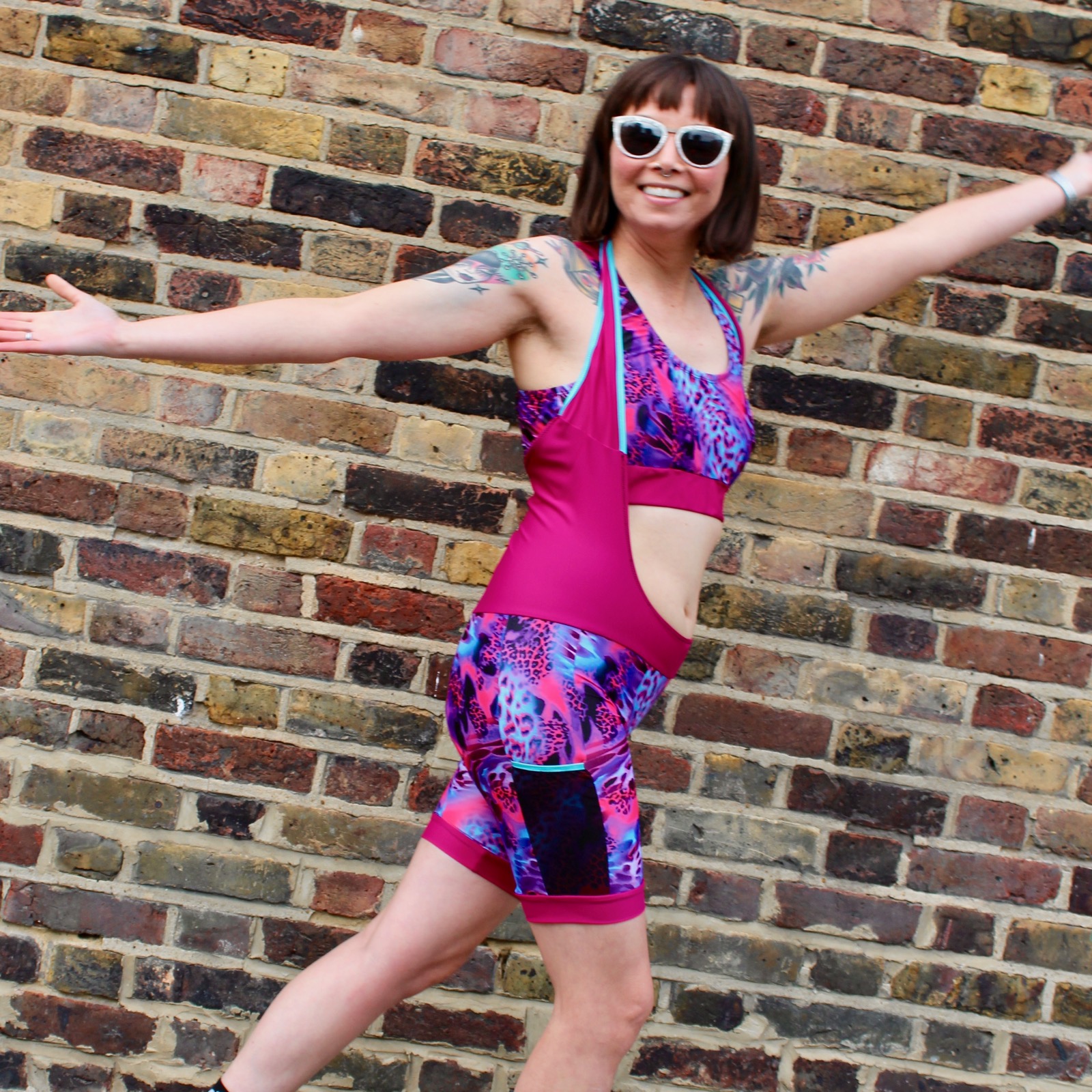 I think the most surprising thing for me about this view of the Rouleur Leggings pattern is exactly how comfortable bib shorts can be! I've cycled around for years in regular leggings and never found them to be uncomfortable on the waist, but having nothing constricting there at all is a revelation! The high back means you never get any draughts down your bum, and it's much less sweaty without an elastic waistband while you're riding, too.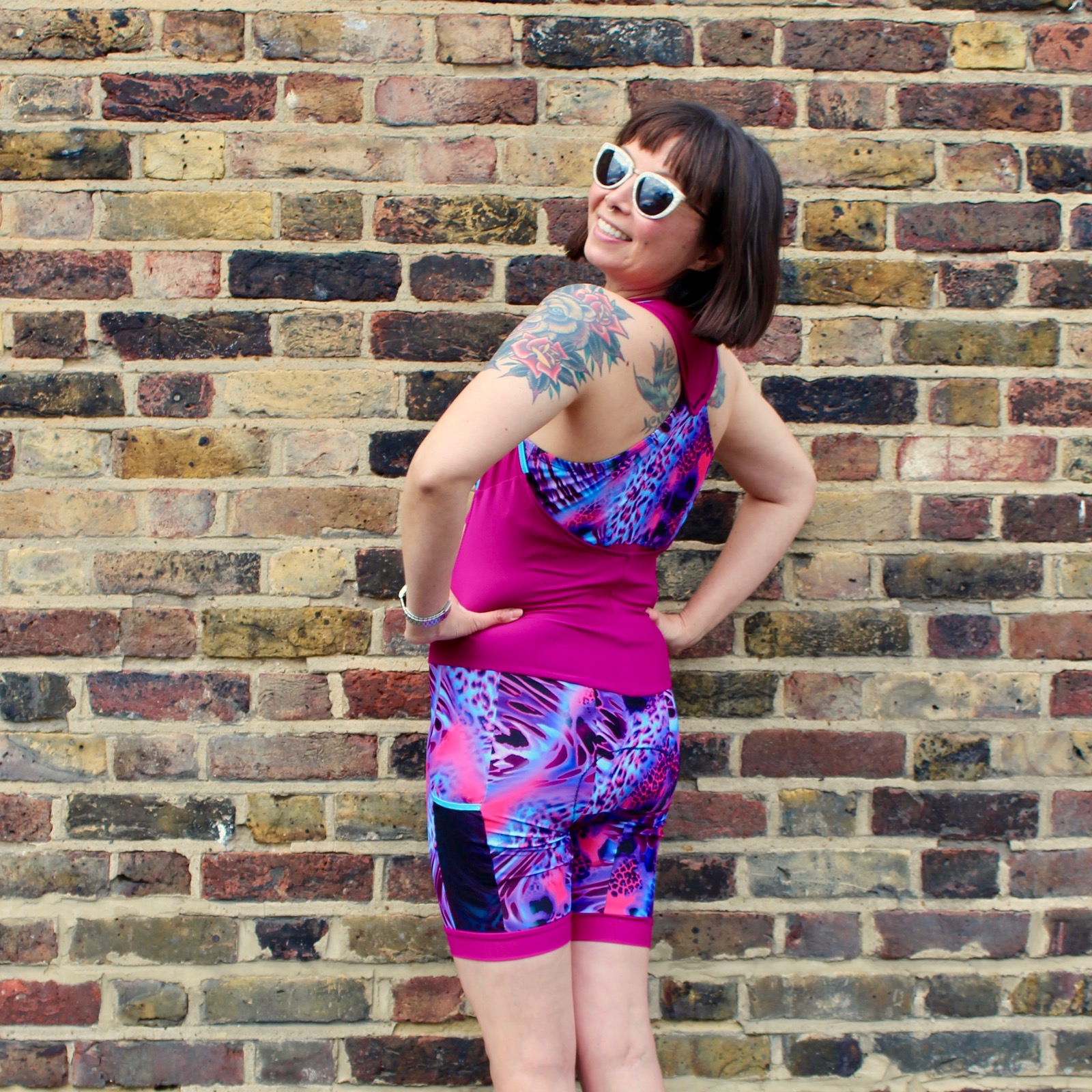 If you're already won over to the side of bib shorts, though, let me introduce you to the halter-style bib, which is EVEN BETTER than the standard, Y-back bib. This becomes apparent when you've got to answer the call of nature – with a Y-back you've got to take off your jacket and jersey (and put them somewhere?) then pull the straps off your shoulders while you do your business. This can get really cold, as well as awkward in portaloos and roadside rests where there's nowhere clean to place your jersey and stuff inevitably falls out of the pockets.
But with the halter bib you can leave your jacket and jersey on and just slip the halter over your head and down the front of your jersey. When your finished on the loo, just thread it back up under your jersey and over your head, and away you go! With your Rouleurs it's so much easier to stop, go, and get back in the saddle.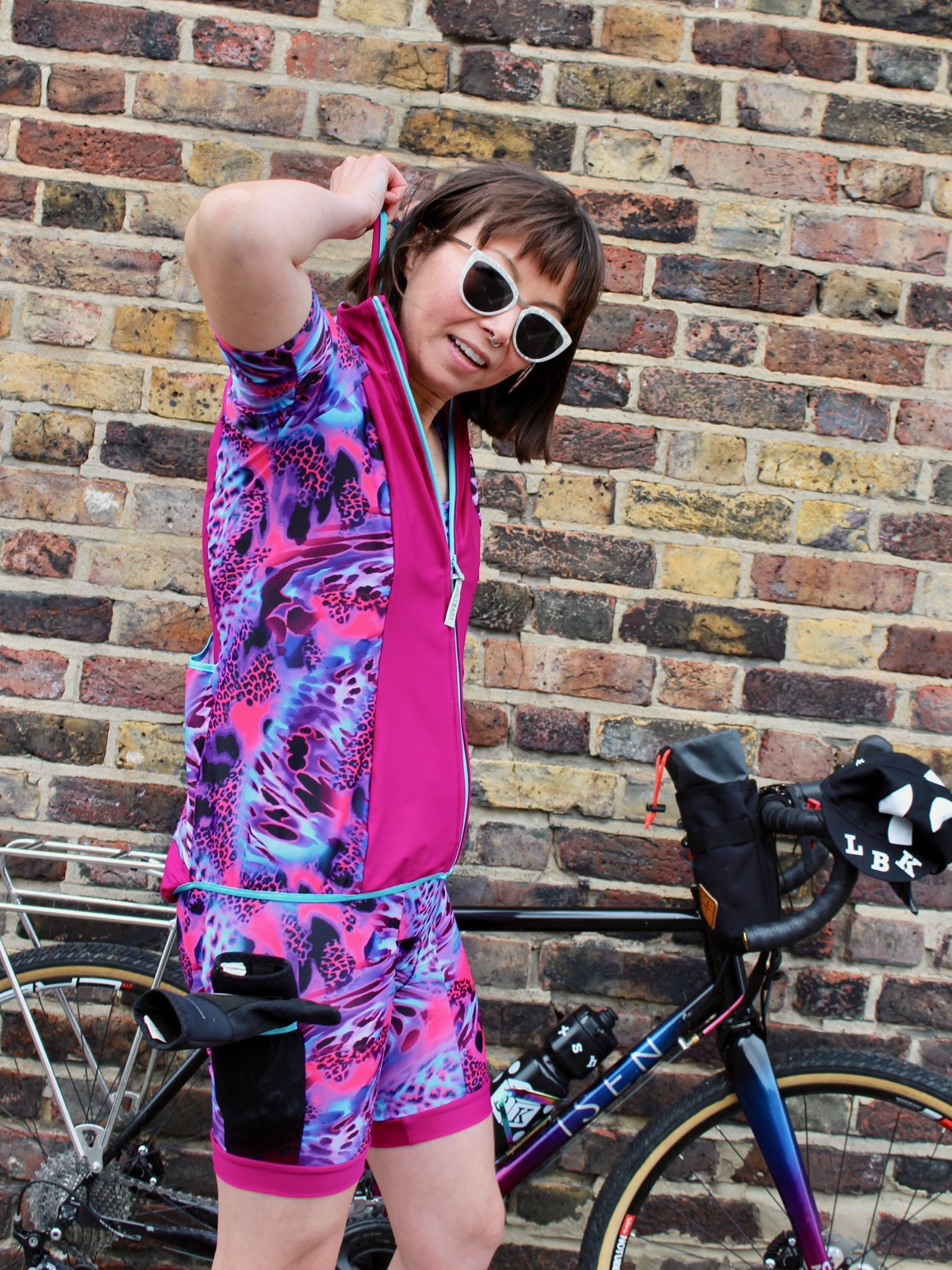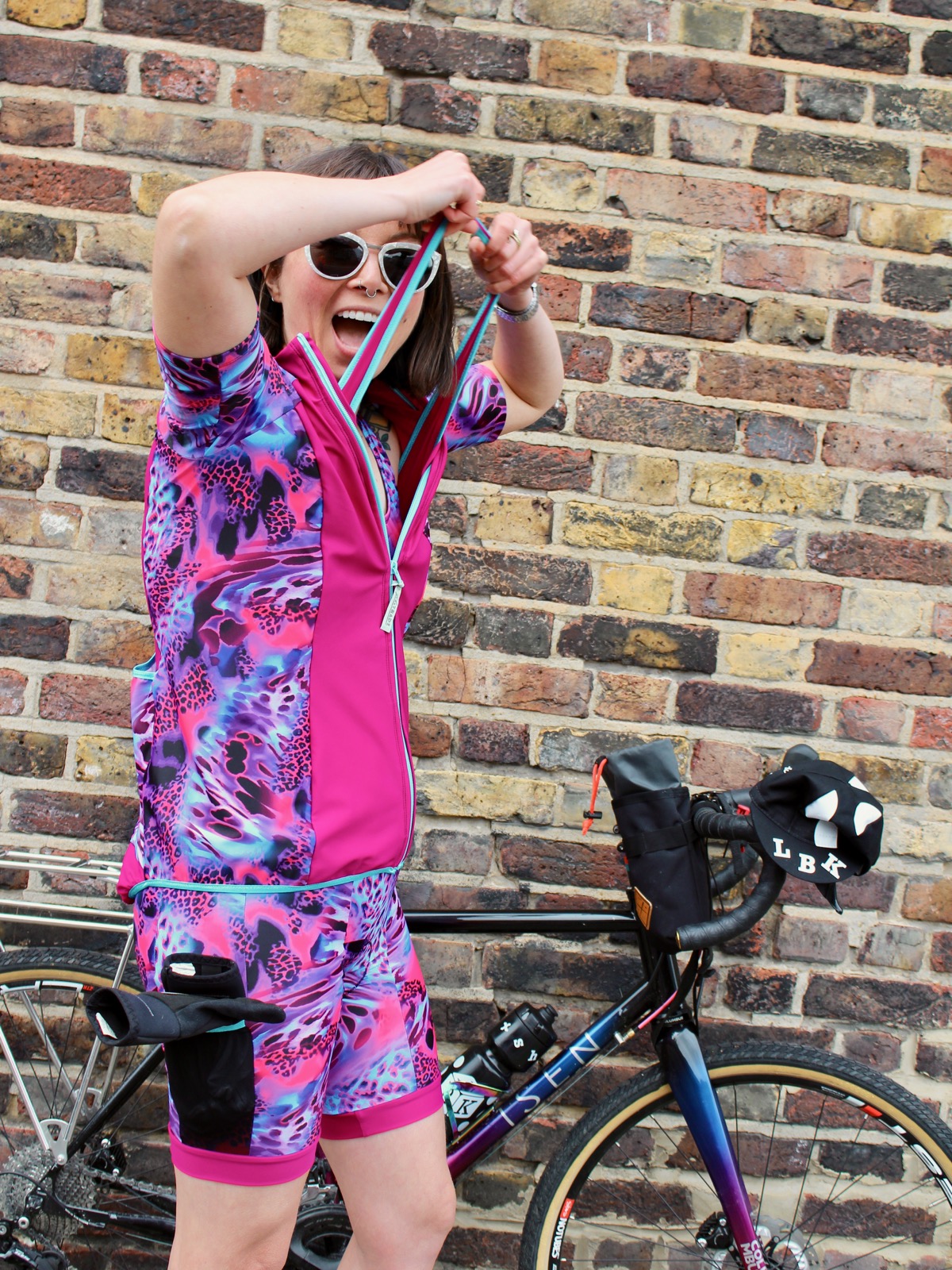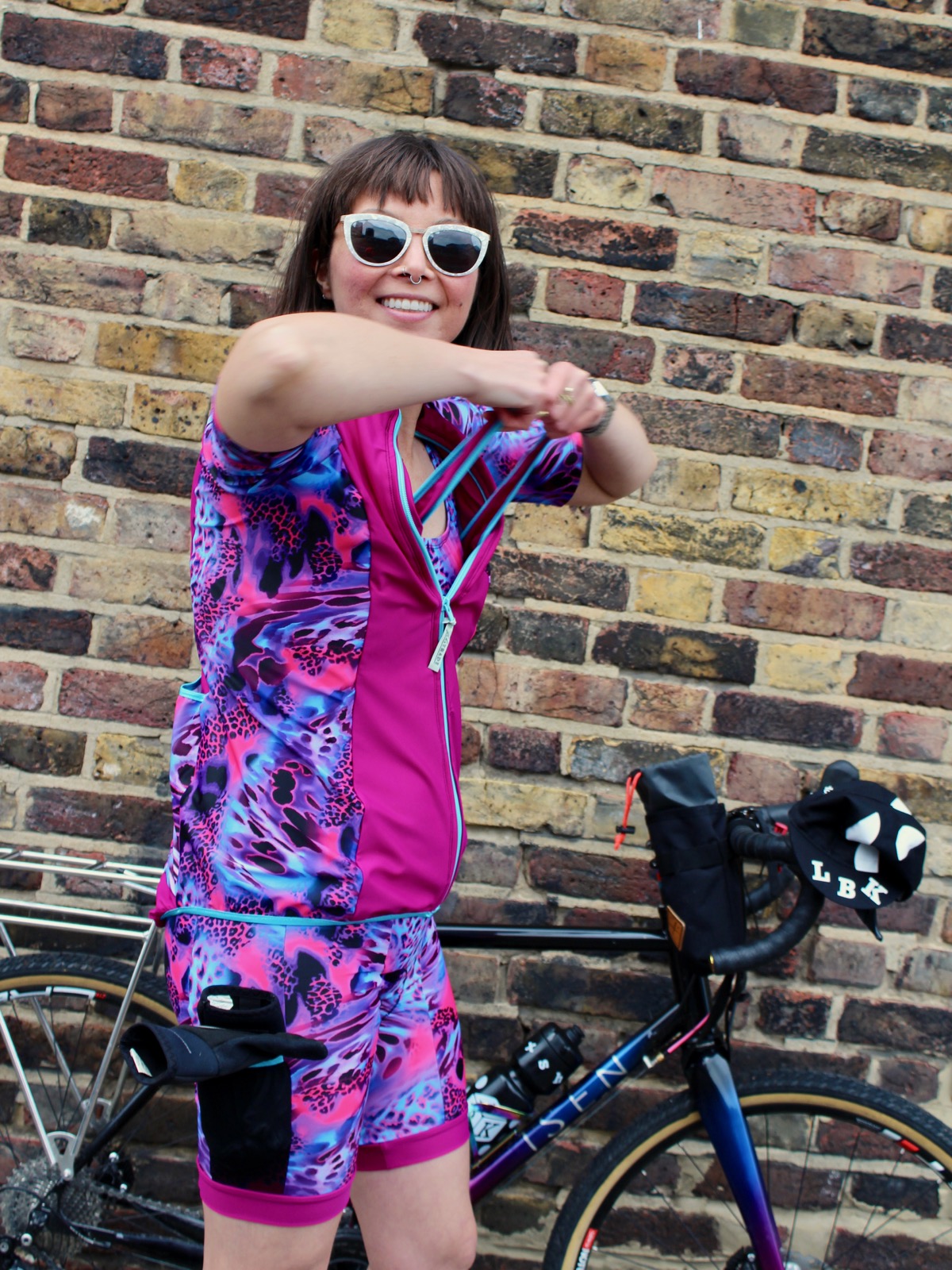 I've had a few questions about whether the Rouleur Leggings bib shorts can be used for men, and for that I'd say that the shorts draft itself is definitely NOT designed for the male anatomy. You should be able to attach the Rouleur's Bib onto the top of the Lightspeed Leggings pattern (which is drafted for men!), however, and I'm hoping to do a tutorial at some point like I did for the Lightspeed x Active Leggings mashup.
Because it's such a perfect partner to our new Rouleur Leggings, we're offering a special discount – purchase the Rouleur Leggings pattern and get our Surf to Summit Top (Ladies edition) or Tessellate Tee pattern for 50% off when you use code PERFECTPARTNER before 30 Nov 19.