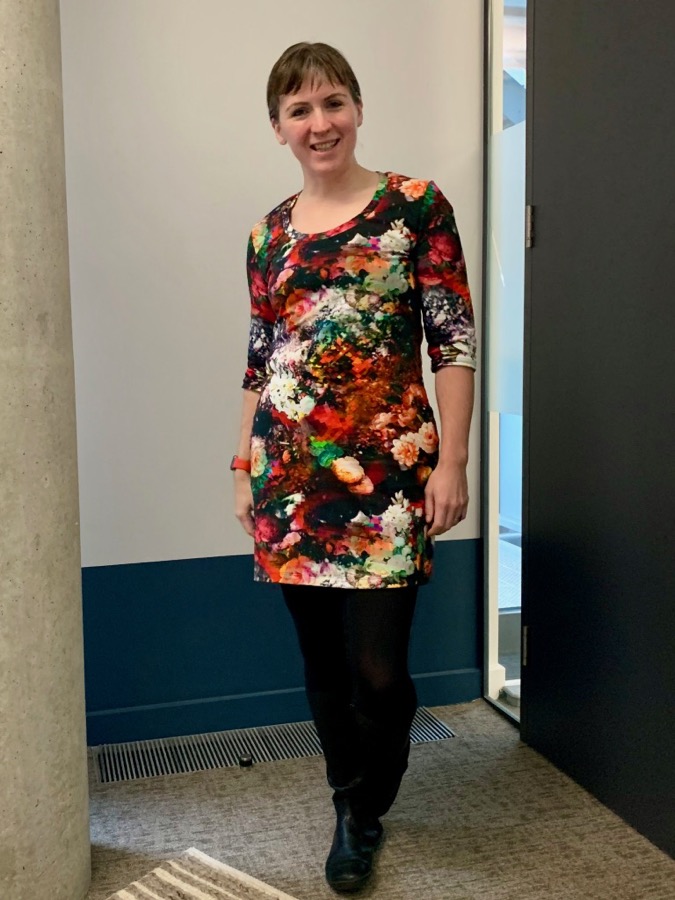 I've been trying to sew down my stash a lot this year – picking projects that use up fabric I've already got (and love!) rather than buying new and running out of space in the little wardrobe that holds my fabric stash. So just before Christmas I was finally starting to recover from the dreaded flu and thought my sewing mojo could really use a boost in the form of a Quick Knit, err, Dress! Usually I sew a Quick Knit Top to boost my mood but this time I fancied a dress instead, and I had just the fabric to use.
I bought this particular fabric from the FabWorks stall at the Great British Sewing Bee Live show back in 2017 and I knew it'd make for a great and comfortable winter dress. I'm not often drawn to prints but I loved that this one was a floral with pixellation in places on a super stretchy but lightweight French terry, so it would be warm and very easy to wear through winter.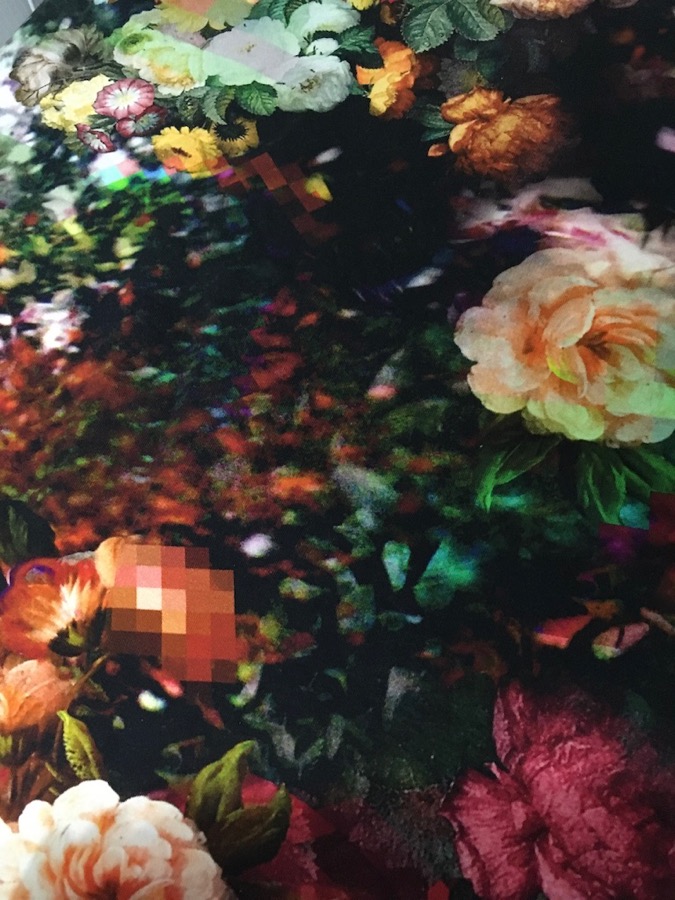 Unfortunately, Previous Melissa had only bought 1.5m at the time as I thought I'd make a top with it, but considering I ended up sewing a sheath dress, I wish I'd bought 2m as I would've been able to have long sleeves and a slightly longer hem (this is about 2in shorter than the View C hem). It's only through my fabric Tetris powers that I was able to squeak as much as I did out of 1.5m!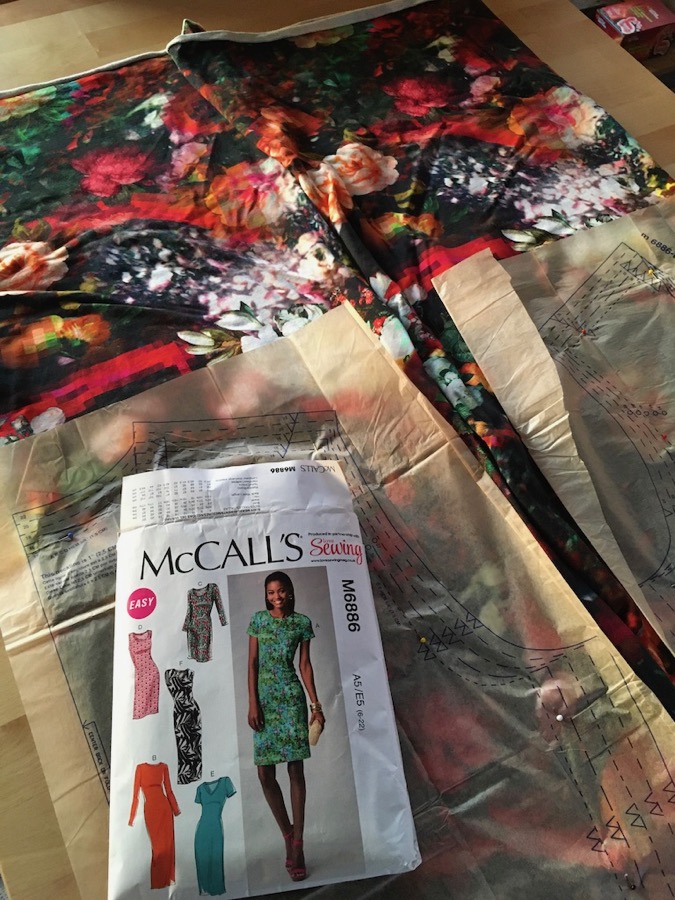 McCalls 6886 was in my stash as it was a free pattern with Love Sewing magazine a while back. I don't often sew with Big Four patterns but this one got great reviews on Pattern Review, being in their Best Patterns of the Year roundup for like four years straight.
In my experience with most Big Four patterns, either the ease is massive, there are drafting errors, or the instructions are wack (or all three!). Thankfully this only one – the instructions read like they were written in 1973 and the writer had never encountered stretch fabrics before. I mean, look at the curve of that scoop neckline, and they want you to just fold under 5/8in and topstitch. Err, that is going to be one UGLY neckline!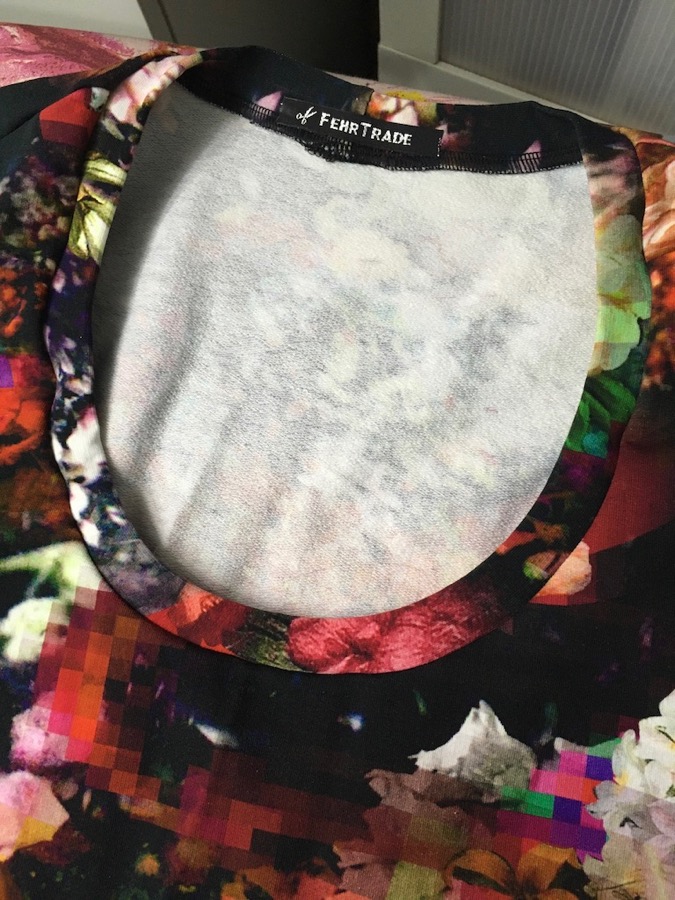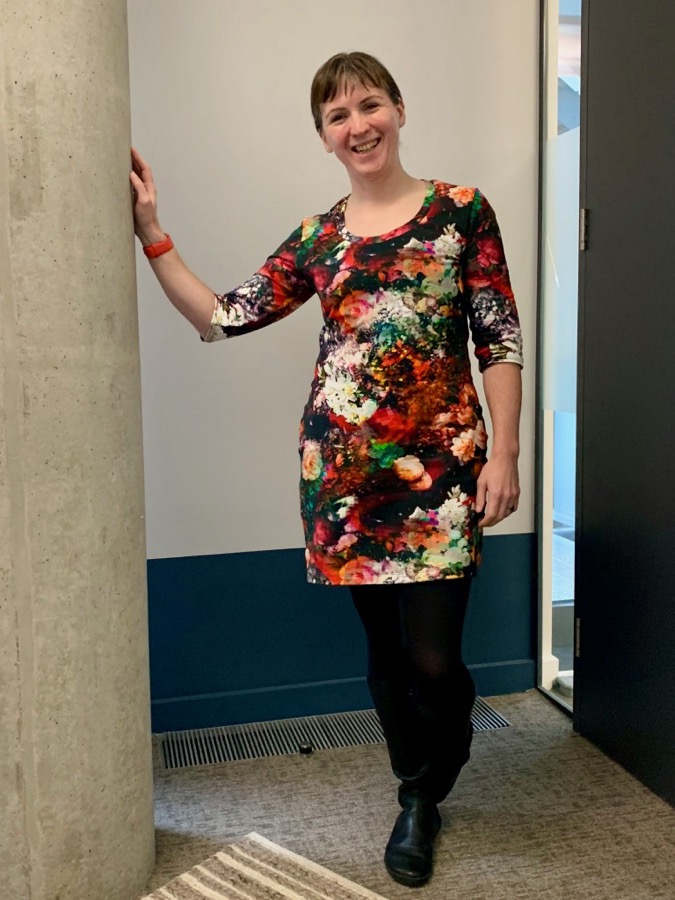 So I measured 5/8in away from the neckline edge on the Front and Back, and drafted a neckband that's 90% of that length, and I'm really pleased with the finished result – it lays absolutely perfectly against the body.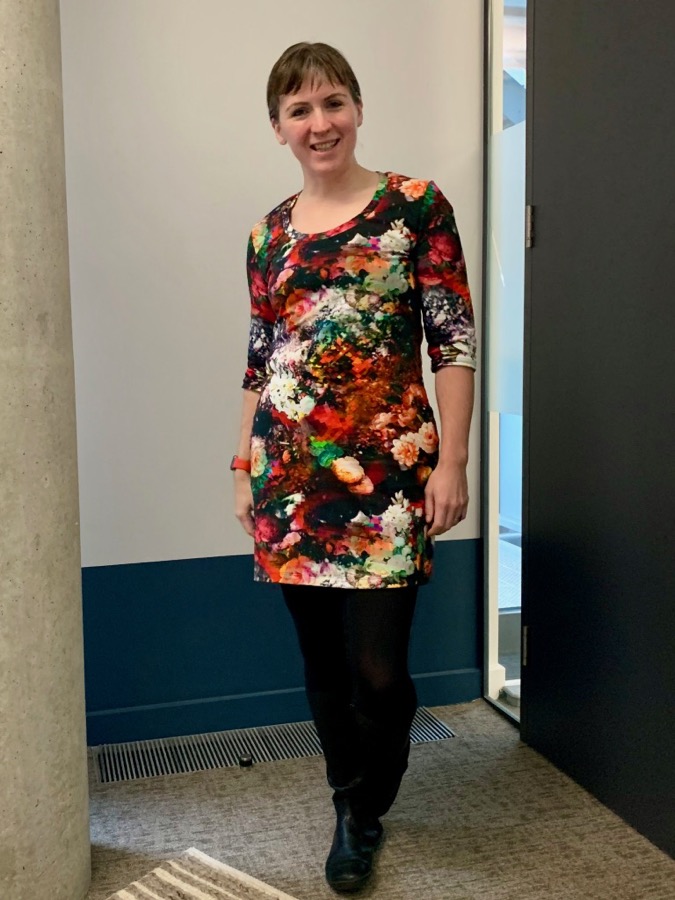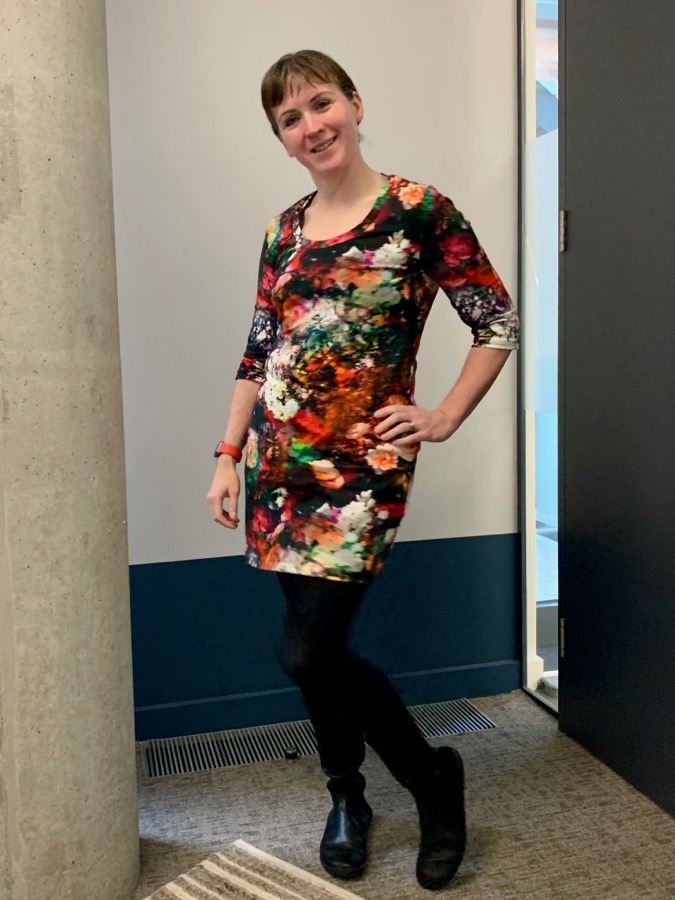 Don't get me wrong, the fit on this dress is fantastic – just the perfect amount of ease and it feels great on! I made it in less than an hour and wore it to my office the next day, where I got a ton of compliments. I also wore it again on Christmas Day for all our driving around to family and meeting up with friends at a cocktail bar, too!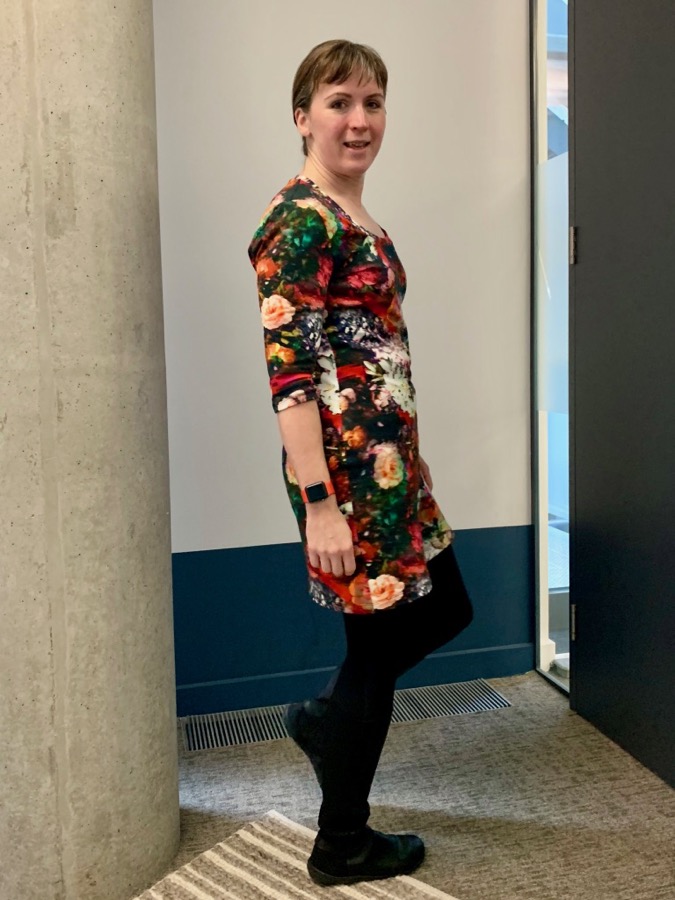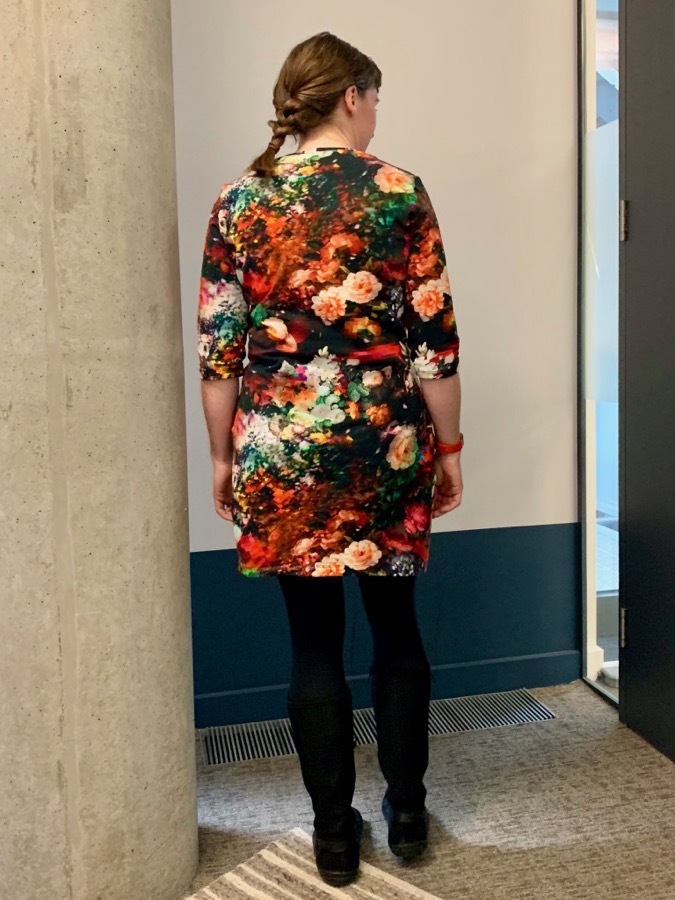 My only regret is that in my haste to sew this up to wear the next day, I'd forgotten to add in inseam pockets that I'd been planning on! D'oh! But I definitely think I'll be making this again – the style fits very nicely into my lifestyle, it's just the sort of thing I love to wear to work, family gatherings, and nights out, and it'll work with a ton of different stretch fabrics.
Maybe this will become my Quick Knit Dress pattern afterall!