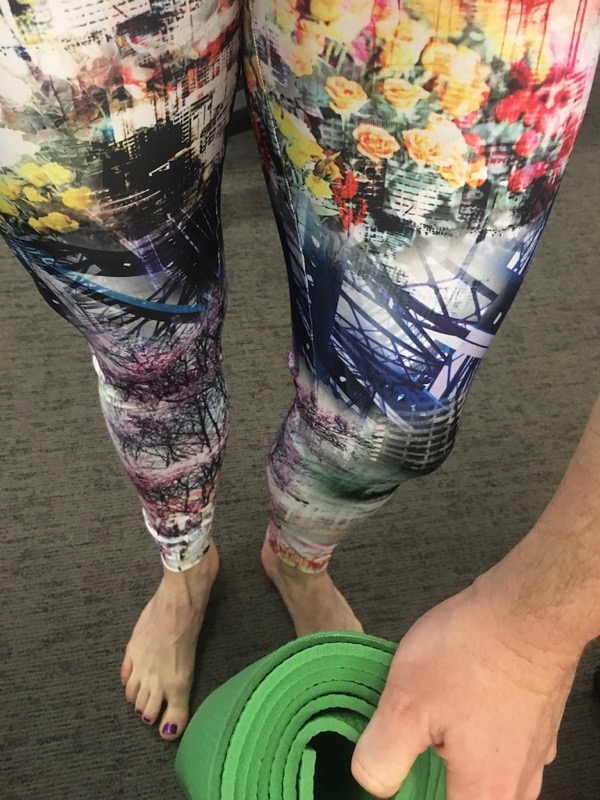 The third pair of compression leggings I wanted to share with you were actually made before the other two pairs, when I was still tweaking the first but felt confident enough to cut into "good fabric" rather than the cheap stuff I keep around for sewing muslins. And what a fabric it is, too!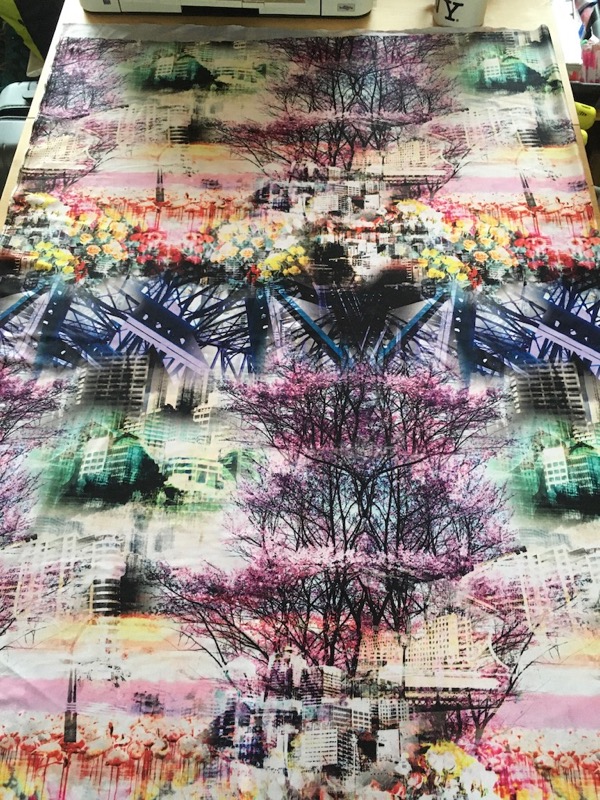 You know I love a good digital print, and that this one mixes in cityscapes and weird florals and cherry blossom trees made it all the better in my eyes. I bought this fabric at Spandex House in NYC years ago and instantly adored it. I had been shopping in the store for ages and was already checking out and then *gasp* I saw it near the till and had to add it onto my order immediately! But as happens with beautiful fabric, it sits a little too long in our stash waiting the perfect use. But I decided that a fabric this good deserved to shine in a very basic pattern, so it was Time.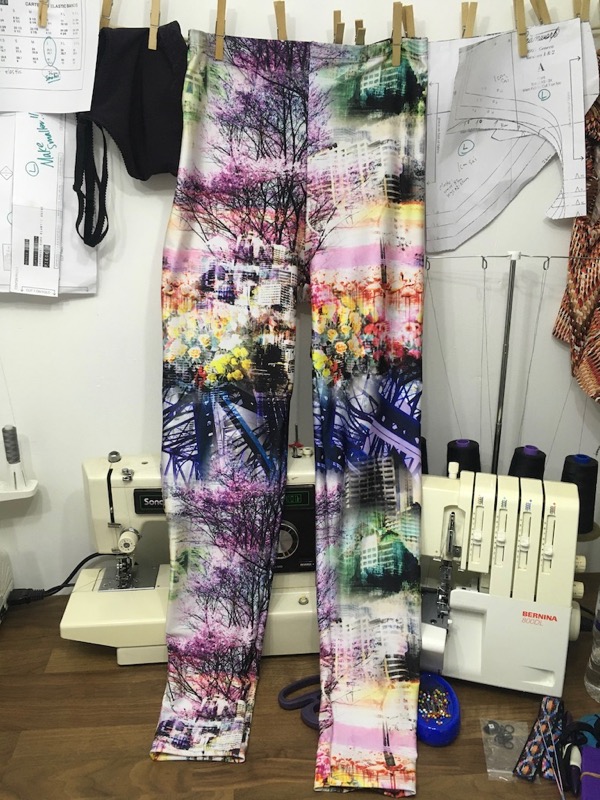 I used an early version of our new Compression Fitting Bottom Block pattern, and, like the other pairs, I also added the back pocket from our Steeplechase Leggings pattern so I've got somewhere seure to put my phone.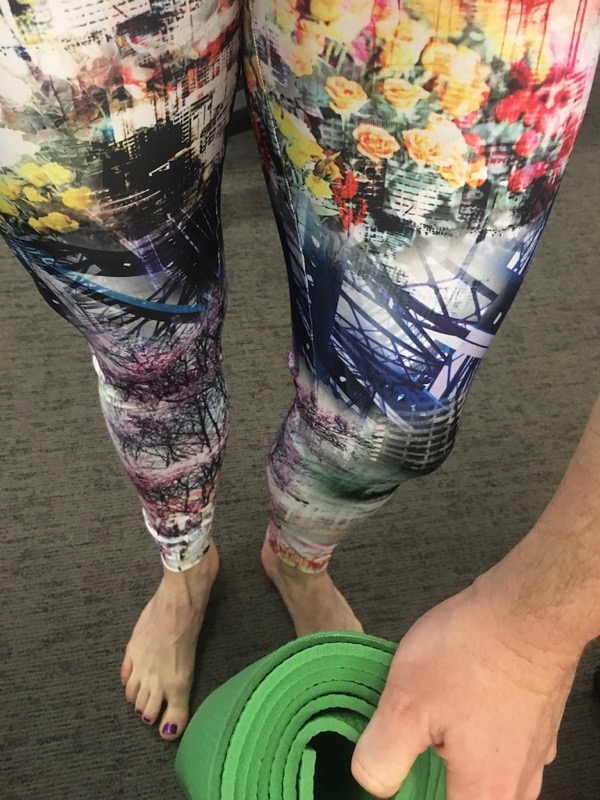 I needed to take the knees and ankles in a bit more after I took these photos, but the alterations were incorporated into the final version of the block pattern so it shouldn't be something you'll need to do!
Get your own copy of our new Compression Fitting Bottom Block pattern – it's free if you already own "Sew Your Own Activewear", but if you don't, you can buy a signed copy for a limited time!