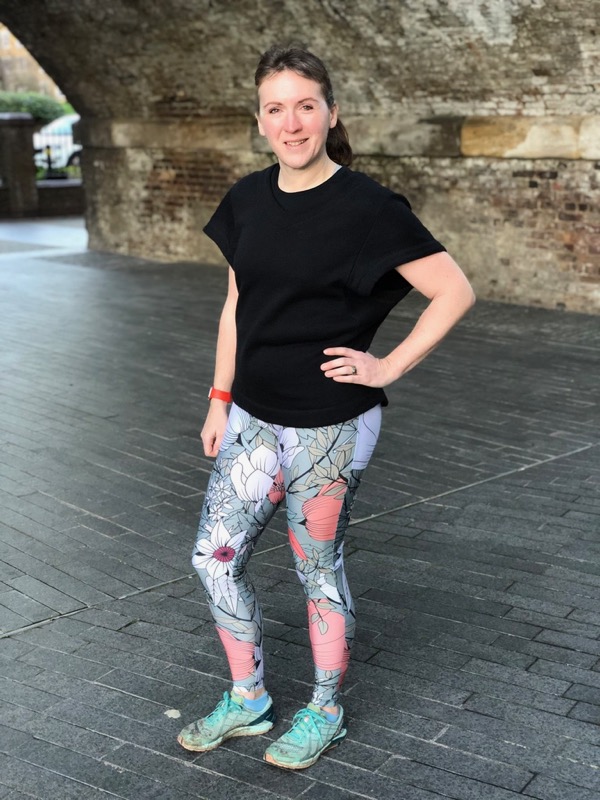 Thank you all for the enthusiasm for our new (free!) Compression Fitting Bottom Block pattern! Even though these are the most basic leggings you can get, I really wanted to show off the pairs I made to test the pattern and this pair in particular got SO much love when I shared some in-progress shots on Instagram.
First off – this fabric is digitally printed onto the new Recycled Eco-Lycra base at Fashion Formula, and it feels wonderful – it's a great choice for leggings. I really like their Active Lycra and Heavy Lycra base fabrics, too, but I've been trying to buy recycled whenever possible! The print design is by Serbian designer Blue Lela and is one I've had in my favourites for ages now! I love the muted colour palette and large scale florals – not things you normally see in RTW activewear, which makes these leggings all the more striking.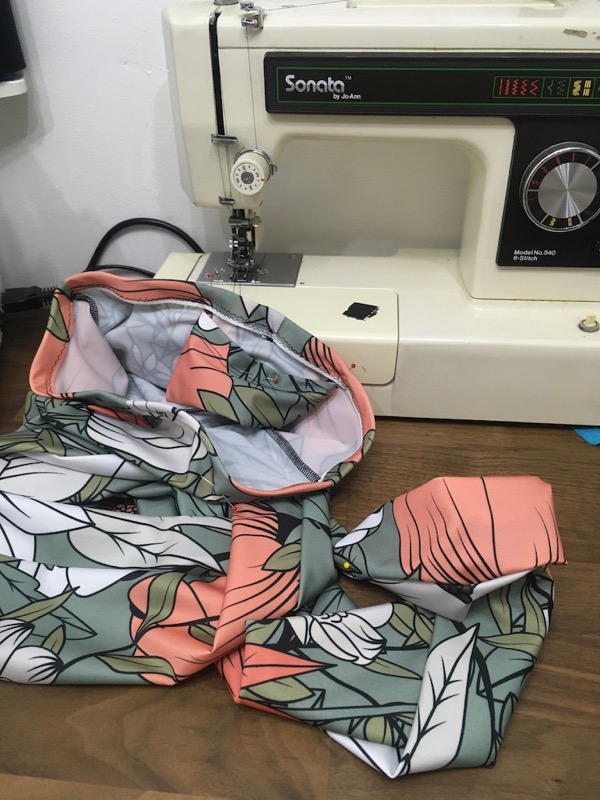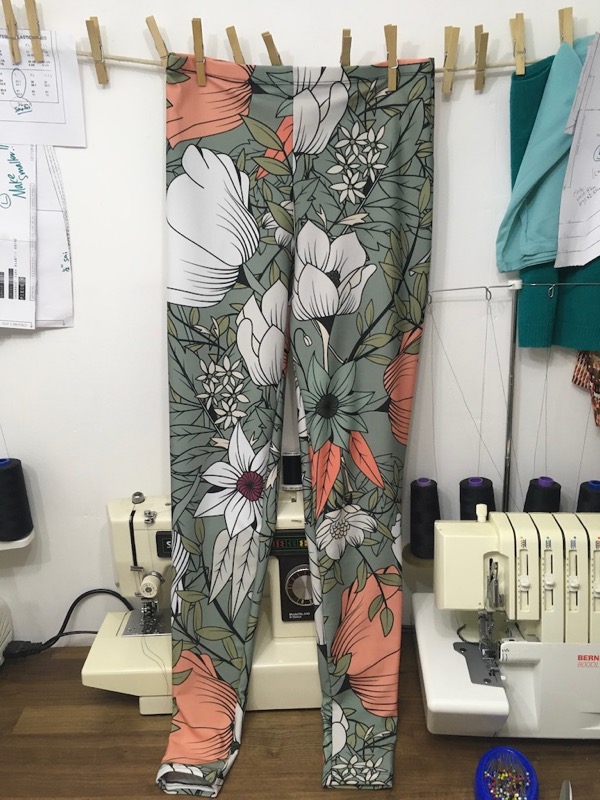 As I said at the start, I made these using our new Compression Fitting Bottoms Block which uses the instructions, fit advice, and techniques in the "Sew Your Own Activewear" book. The only change I made was to add the back pocket from my Steeplechase Leggings pattern to make them more useful for my running – I always need somewhere to stash my phone!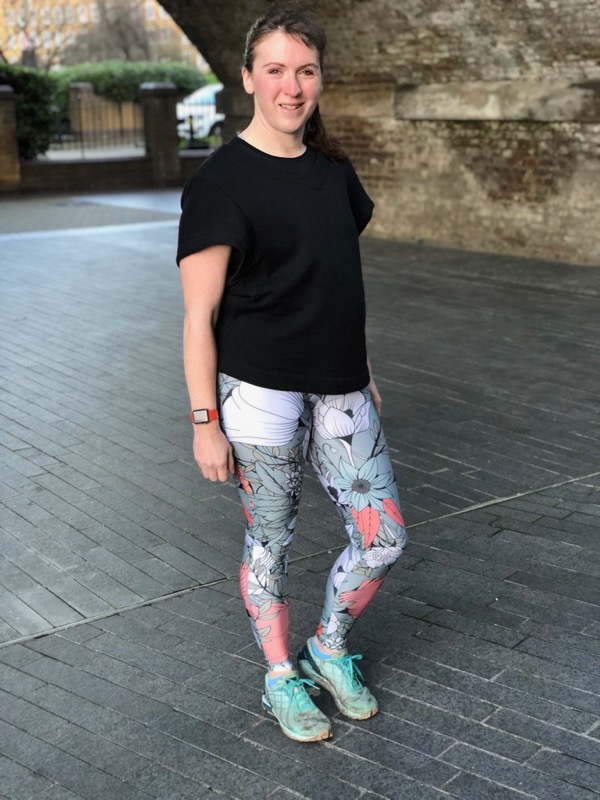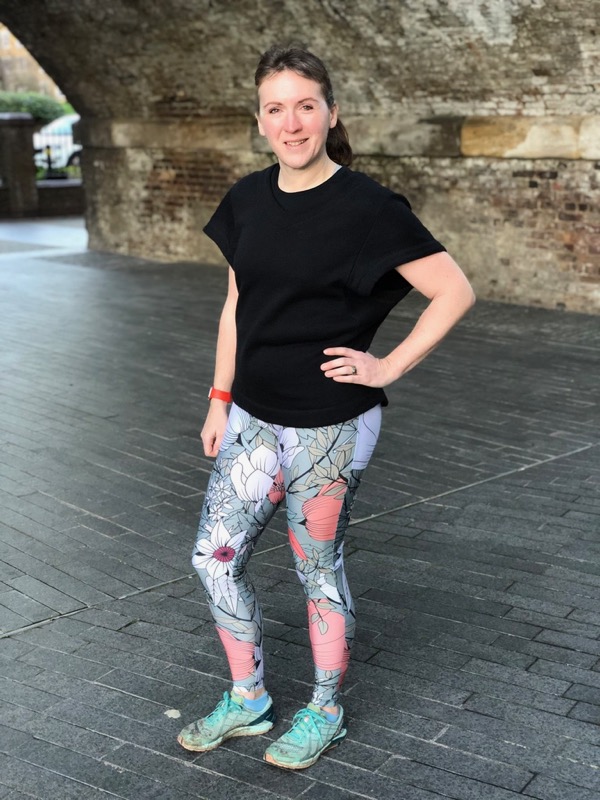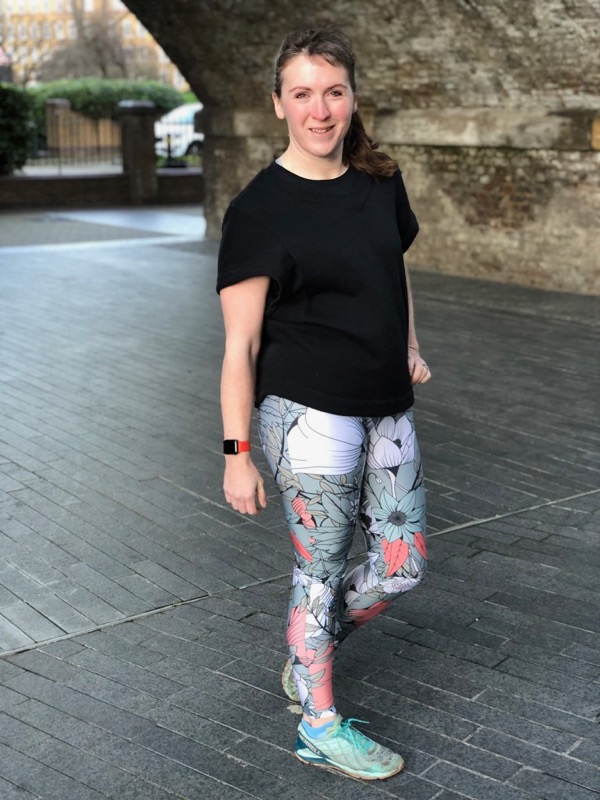 These leggings pair SO nicely with the Sweat Luxe (formerly Kimono Sweat) pattern that I made up in black sweatshirting a few years ago, don't they??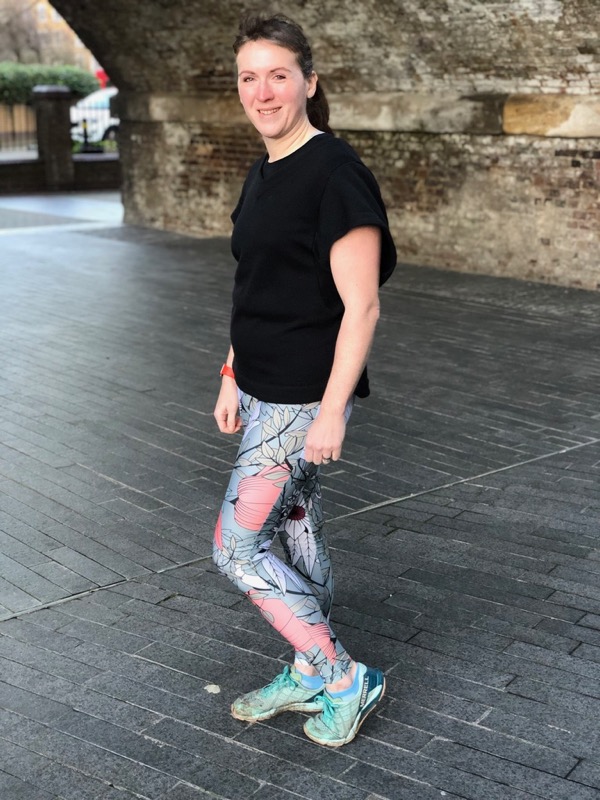 So far I've worn this pair to my weekly Pilates class as well as a few cycle commutes so I'm looking forward to wearing it on my next run, too!
Get your own copy of our new Compression Fitting Bottom Block pattern – it's free if you already own "Sew Your Own Activewear", but if you don't, you can buy a signed copy for a limited time!