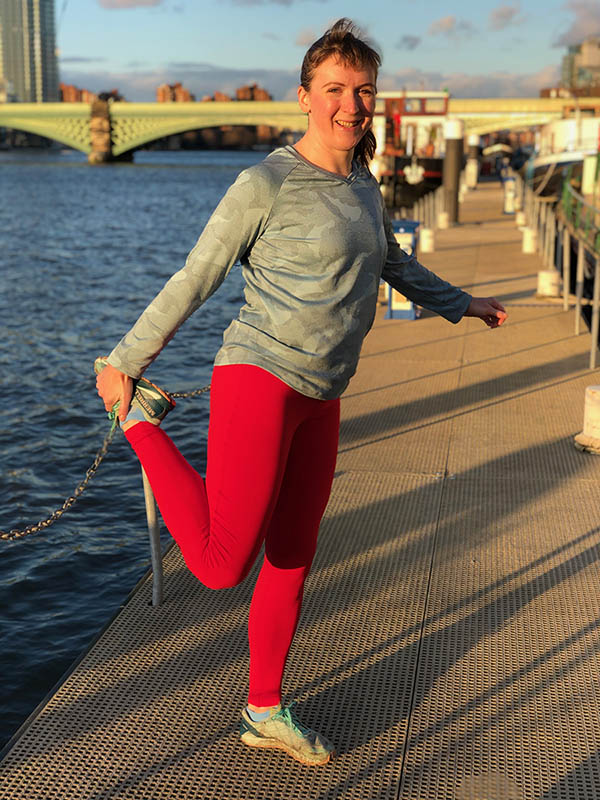 The second pair of compression leggings I made for myself using our new Compression Fitting Bottom Block pattern was one I decided to make after realising that I'm wearing a LOT of leggings made from winter technical fabrics for my daily cycle commutes. Even though my legs are moving and getting warm that way, I find that because I'm moving faster, the wind keeps my legs a lot cooler than when I'm running. And my few pairs of Cold Gear or thermo leggings have been in constant rotation for the past few months.
So I finally cut into some fabric from my deep stash – genuine Under Armour Cold Gear fabric that Cidell gifted to me years ago after coming across a treasure trove of it in a Baltimore fabric shop. I made a baser layer top around the time I was developing the book (which I may have never blogged?), and a bunch of leggings out of the other colourways, but I knew I could always use another pair of warm leggings since the others are worn so much.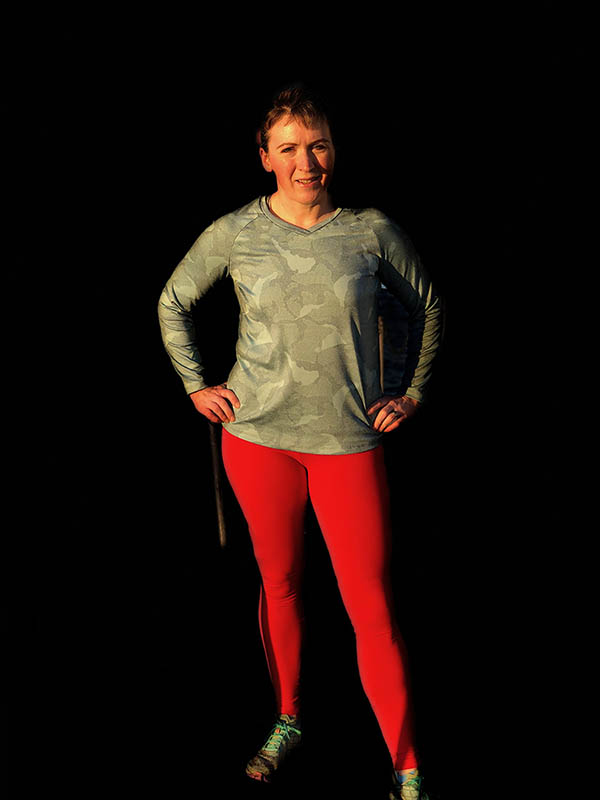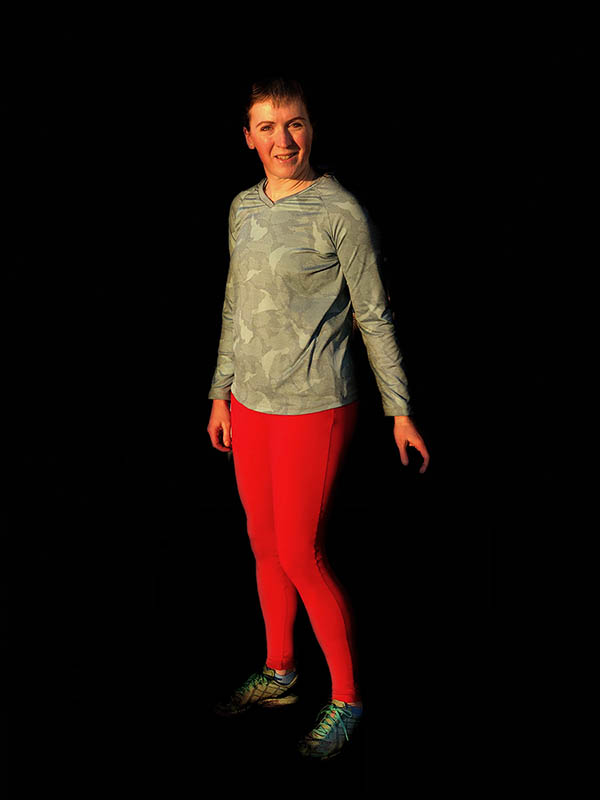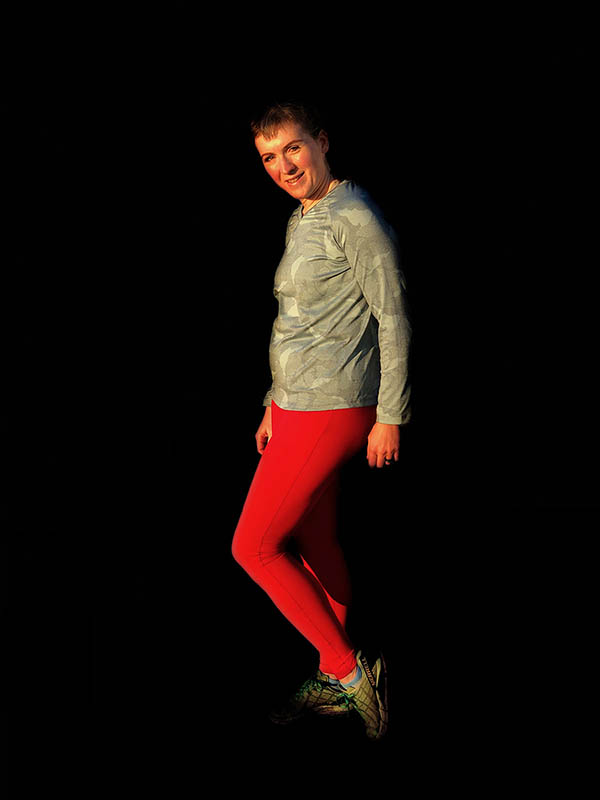 These are the most basic leggings you can get, but that also means they so up SO quickly! I think I easily made these in under an hour, and that includes the cutting out! They've got a high waist and really hug your curves so you feel nice and secure and, well, sucked in!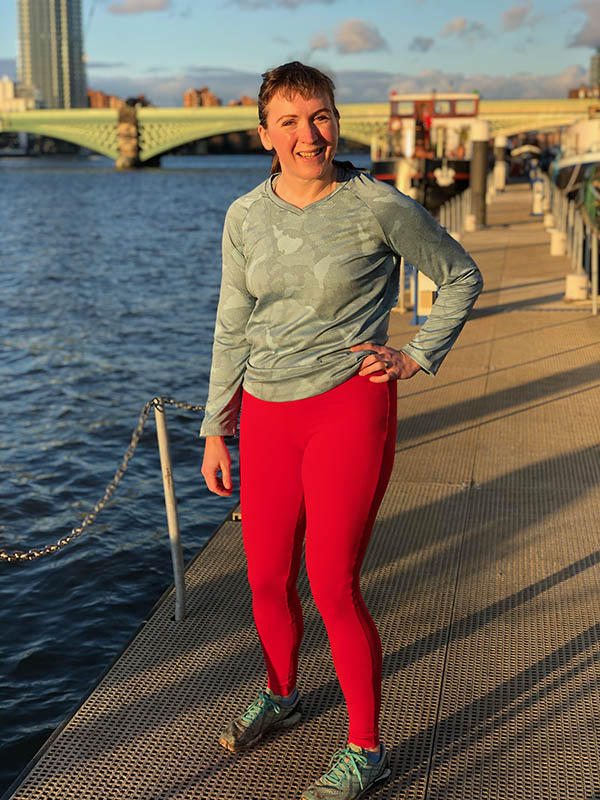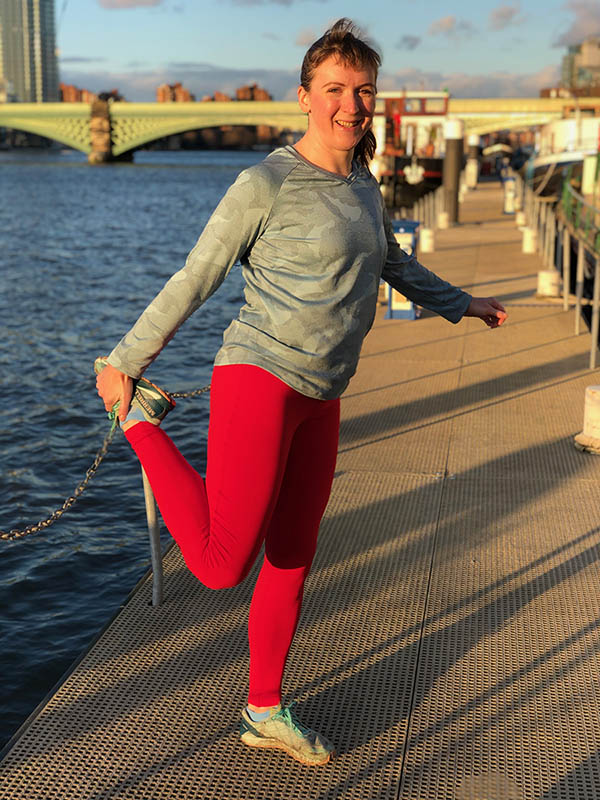 I used the Compression Fitting Bottom Block pattern but, like the muted floral pair, I also added the back pocket from our Steeplechase Leggings pattern so I've got somewhere to stash my phone. But you could easily add any of the pocket types demonstrated in the Sew Your Own Activewear book instead!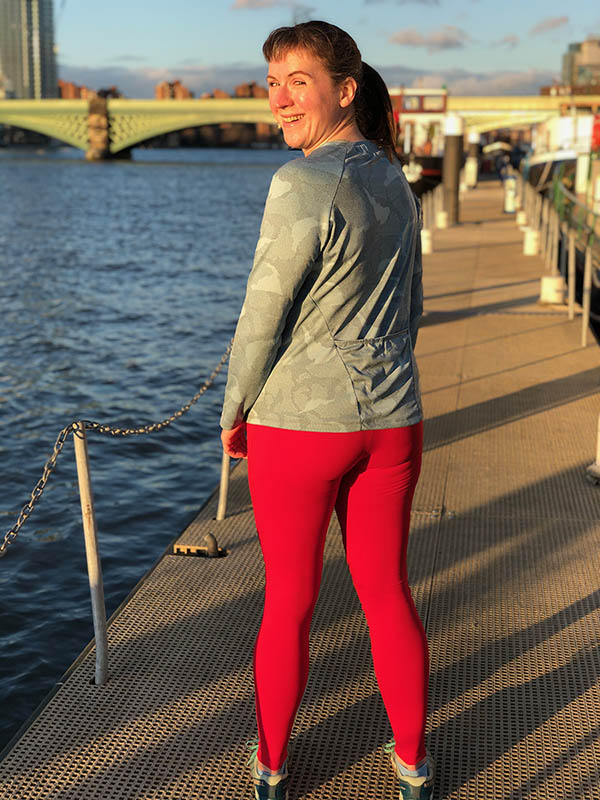 Hands up – who recognised my top as the Raglan Tee from the book? 🙋‍♀️ I lengthened the arms on this one and did a different-style of back pocket, which I showed how to do here.
Get your own copy of our new Compression Fitting Bottom Block pattern – it's free if you already own "Sew Your Own Activewear", but if you don't, you can buy a signed copy for a limited time!