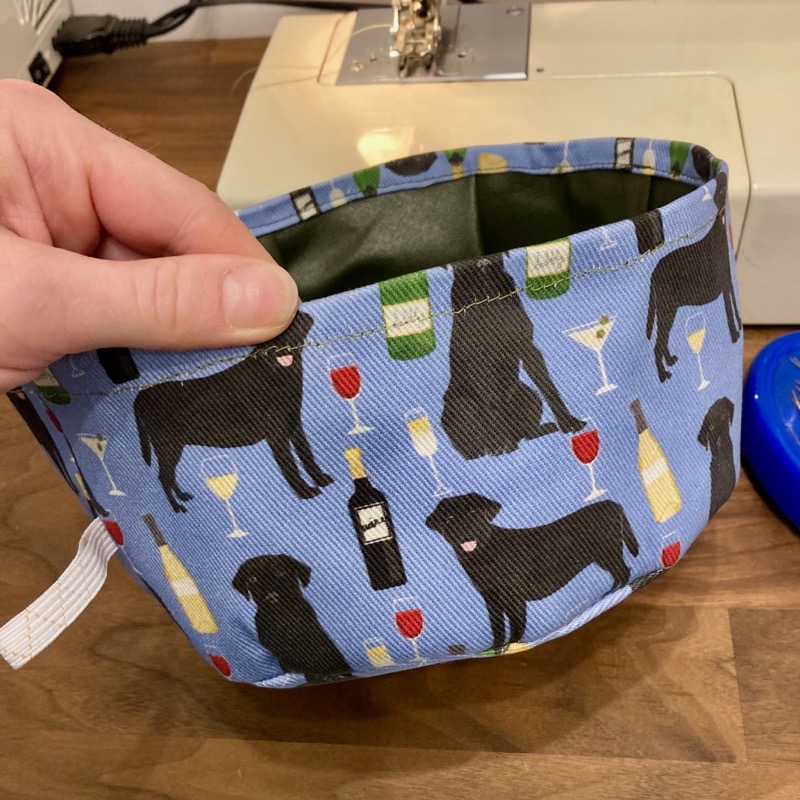 I didn't make many in-person gifts this year, but when the Jalie Galaxie 4 pattern aimed at pets was announced, and I looked at my recent Spoonflower purchases from their BOGOF sale, I knew I had to make something for my bestie's pooch!
You already saw the cat bed I sewed for Nishi from this pattern, but there are a bunch of other treats in this pattern, too!
First up, I made the "Johnny" collapsible bowl in the largest size (Freya is only just over a year old but she is a BIG girl with a big appetite!).
In the recent Spoonflower sale I'd bought (among other things) this perfect black lab and wine print on "Dogwood denim" base fabric. I only had a fat quarter and I wasn't sure what I'd make with it when I bought it, but I had plenty enough for these gifts, with some leftover, too.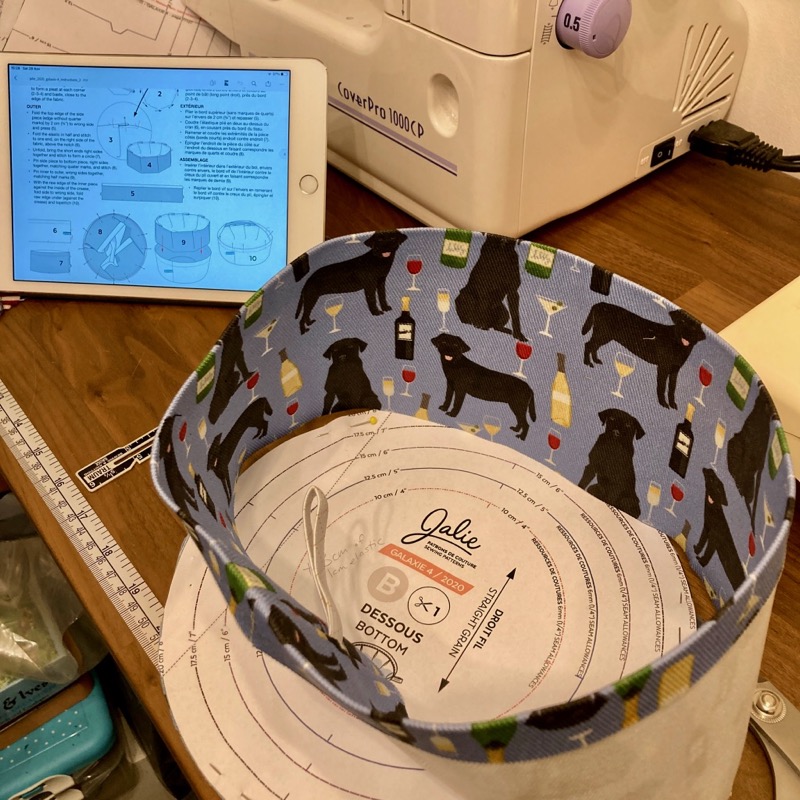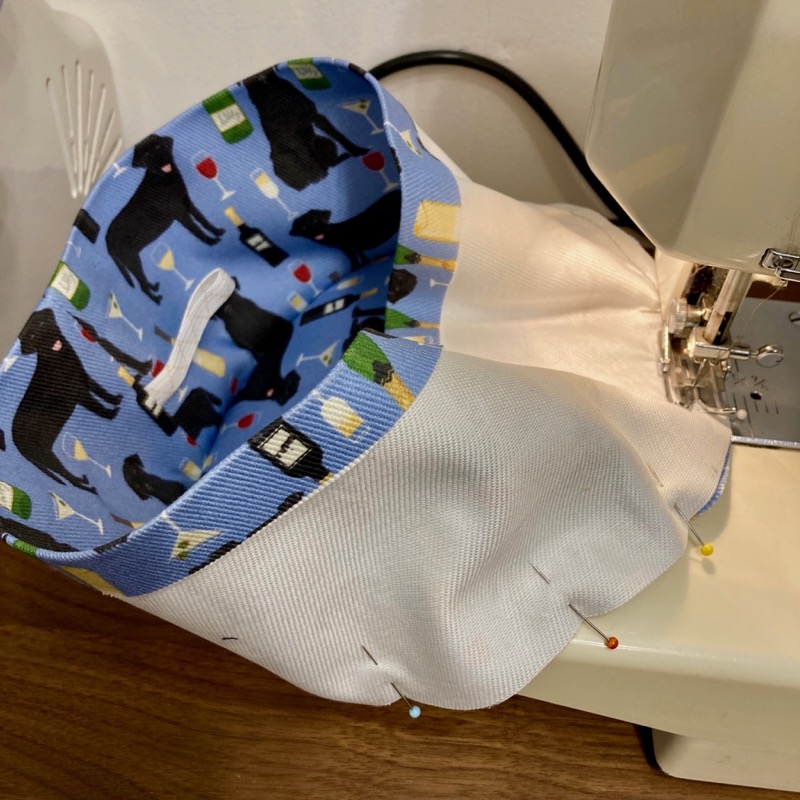 I used the (let's call it) "drunken lab" printed denim for the exterior of the collapsible bowl but for the inside I used some leftover pvc from skylight covers, from Pennine Outdoor. Perfect!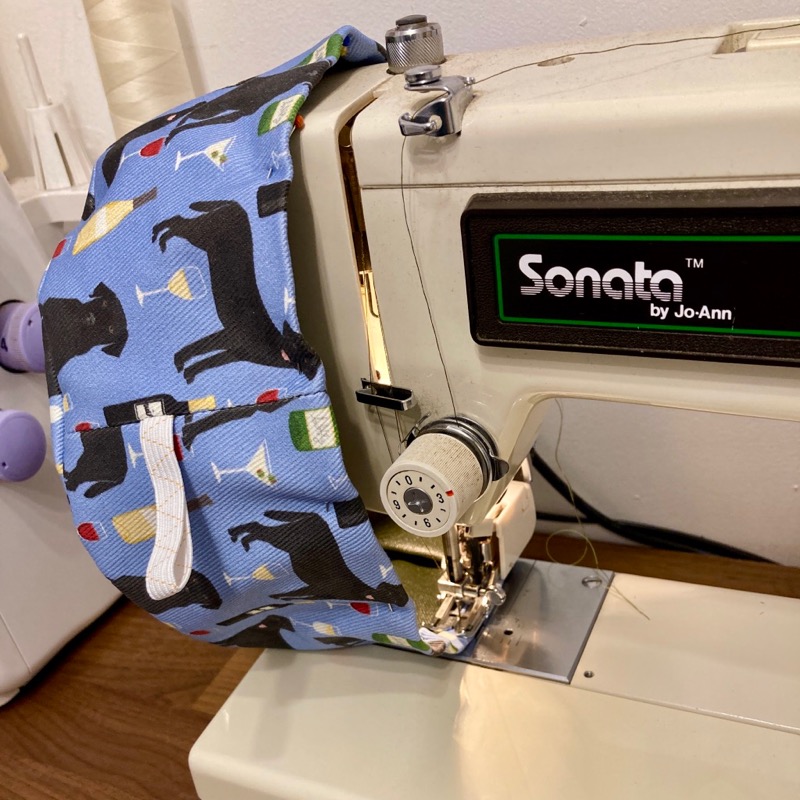 This one was really quick to sew together – the inner bowl is cleverly just a big pleated circle so there's no chance of anything leaking and no need to waterproof or seal any seams!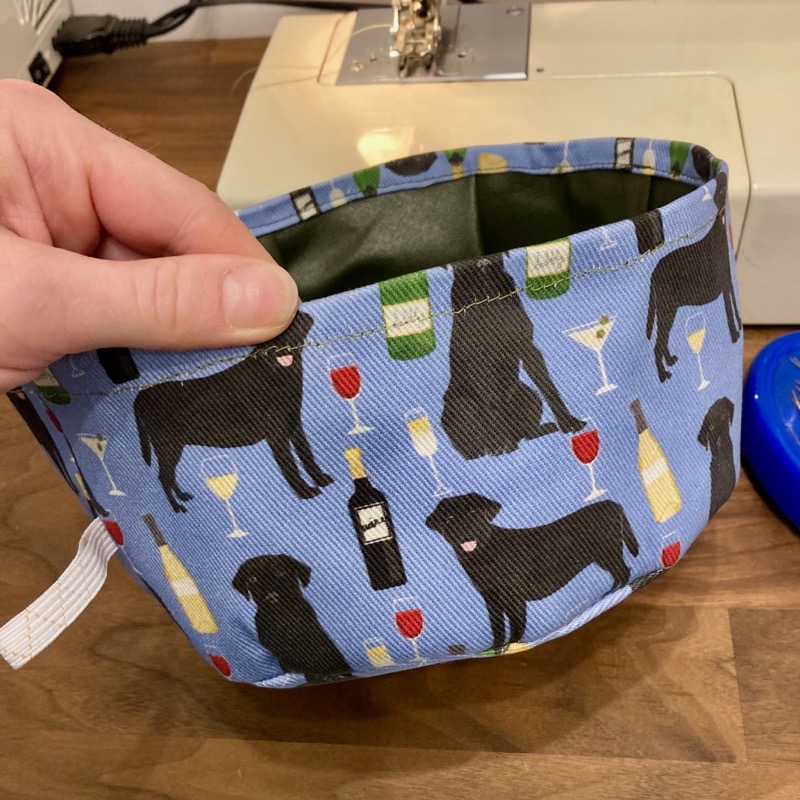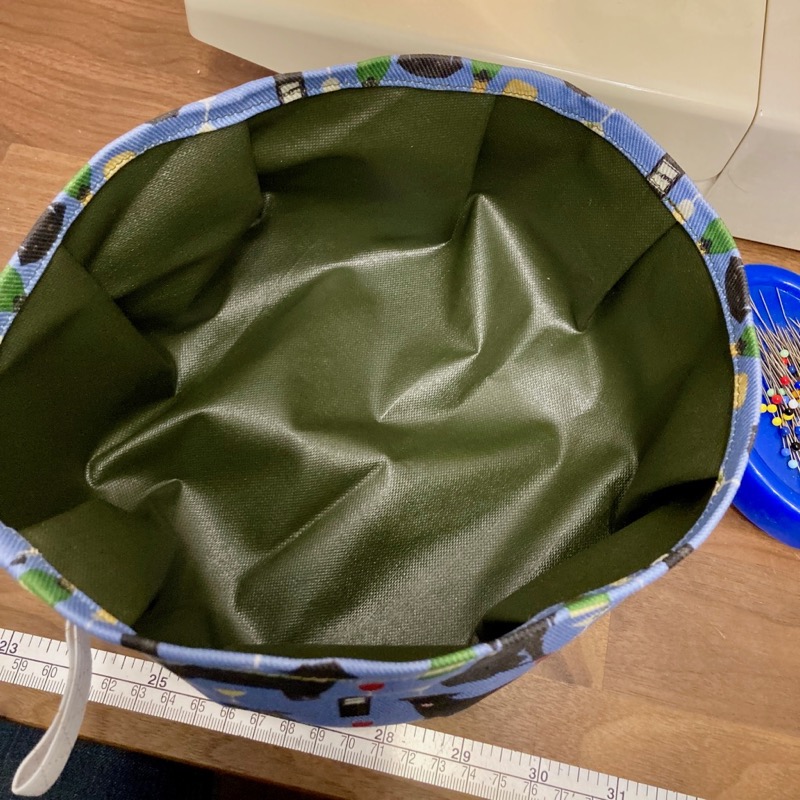 Plus there's an elastic loop so that you can roll up the bowl (mess inside!) for stashing in a pocket for easy travelling.
I was on a roll after the bowl so then I moved on to the smallest of the projects, the "Rex" waste bag holder (which only comes in one size). I used the same Spoonflower denim as before to create a matching set.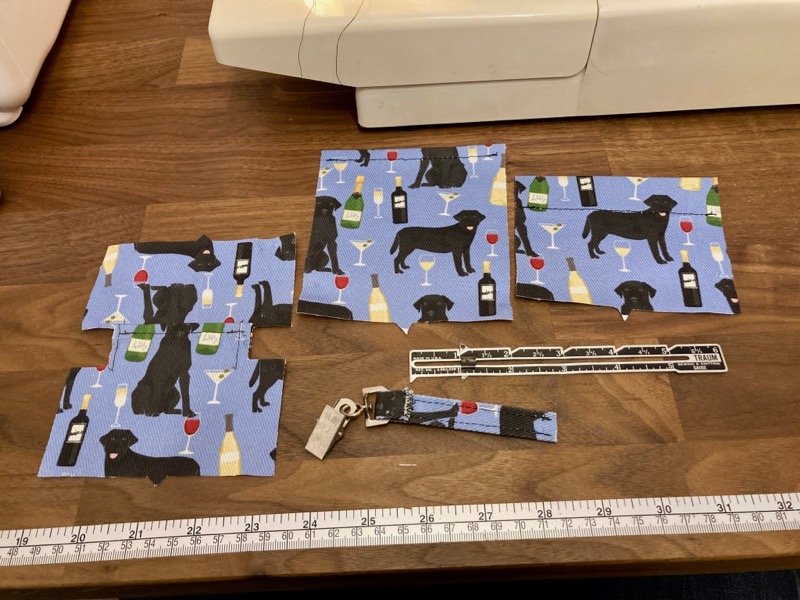 This one was even quicker to sew! I also managed to find a clip from an old conference nametag that was in my stash, and I figured this would be a bit more versatile since it could be clipped to any old bit of fabric instead of needing to be attached to a loop.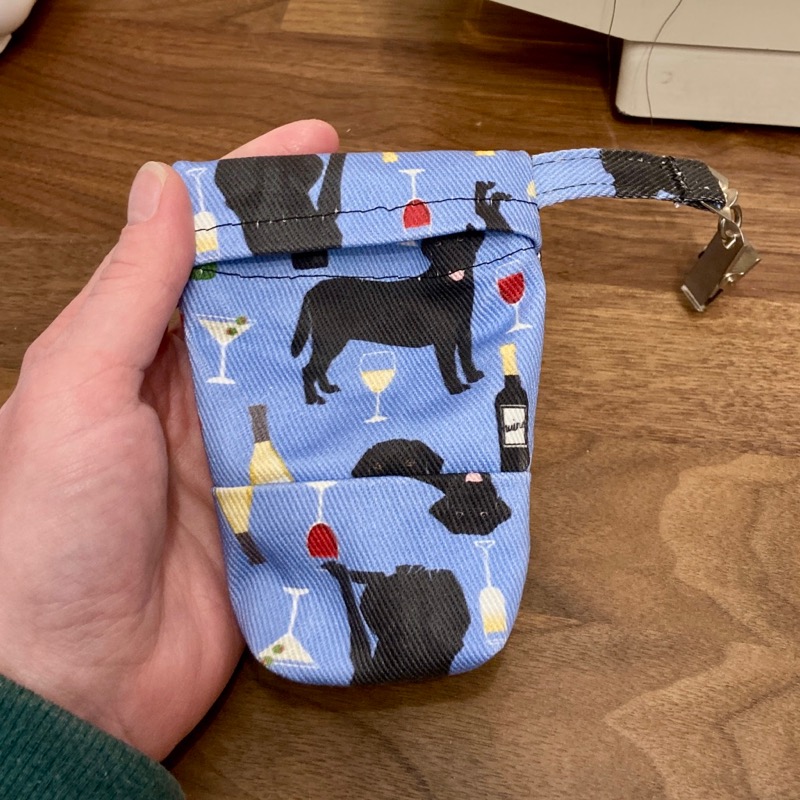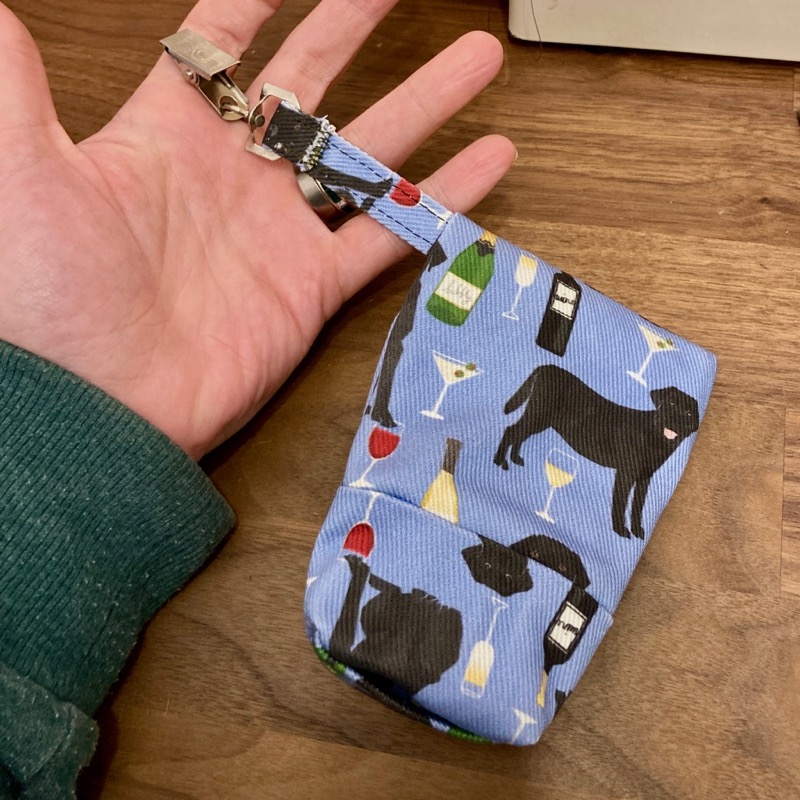 The idea here is that the roll of poo bags goes in the top and then are dispensed through the folded opening at the bottom without having to peel off the layers (with possibly cold hands or gloves) each time.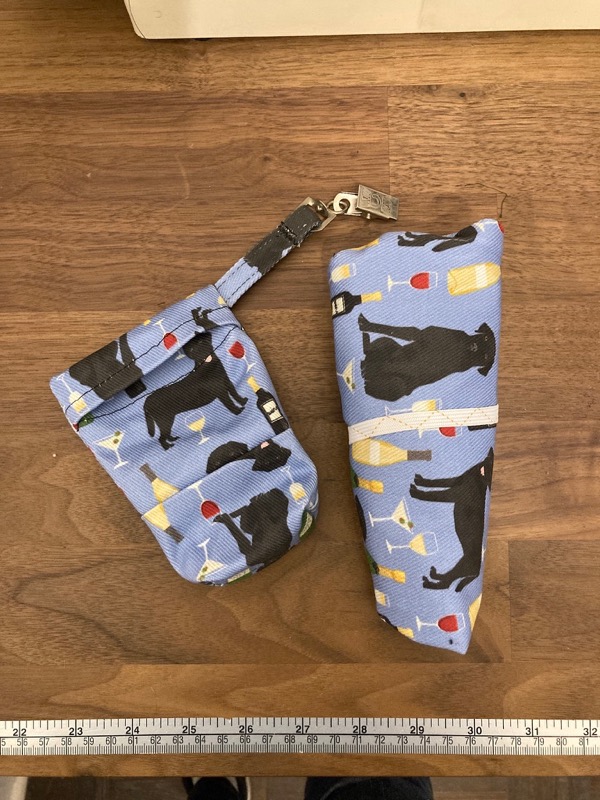 Don't they make a fun set? I'm just glad we posted these in enough time to be opened up on our Christmas Day Zoom call. Freya definitely seems to be enjoying her bowl!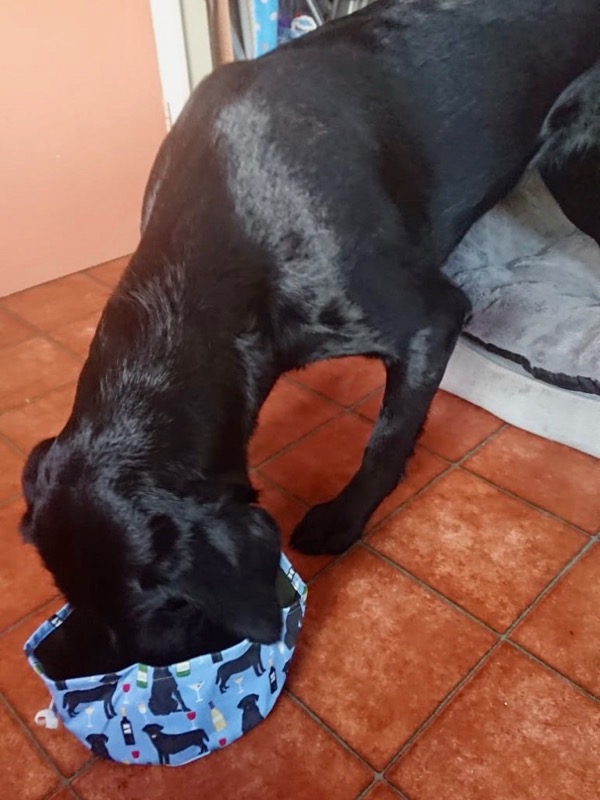 What about you – have you made anything for pets recently?