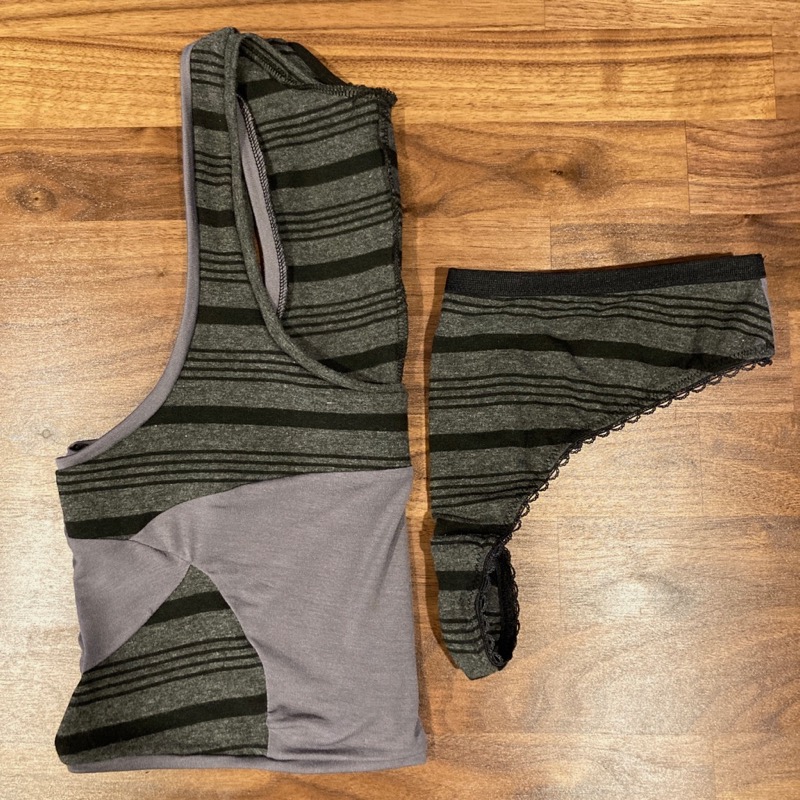 Yes, another lingerie set! I've been wearing the other sets I made this year (the polka dot, the black mesh, and the painterly) pretty much nonstop so when Discovery Fabrics asked if I'd be interested in trying one of their panty packs (for the price of postage since Canada to the UK isn't cheap!) I was all over it. They stock a ton of great technical activewear fabrics so I knew these would be fabulous, and I was not disappointed!
My pack has seven fabrics at the full width but only 12in long – which is absolutely fine for panties and most bras, but in order to fit my favourite Sophie Hines Axis Tank into my yardage I had to get a little creative and cut some new design lines on the front piece. For this one I cut off the bottom with a curve (bottom right in the photo below) but I might change things up for the next one and cut off the straps instead!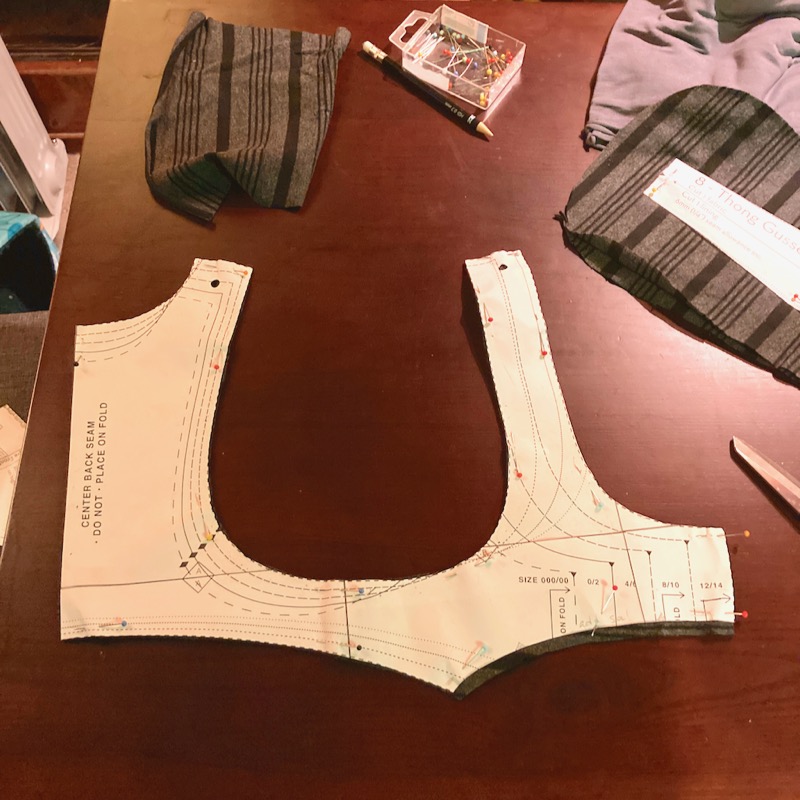 If you don't fancy pattern hacking, Discovery Fabrics also do a Plus Sized Panty Pack which has 24in of each fabric which would be plenty for this tank without modifications.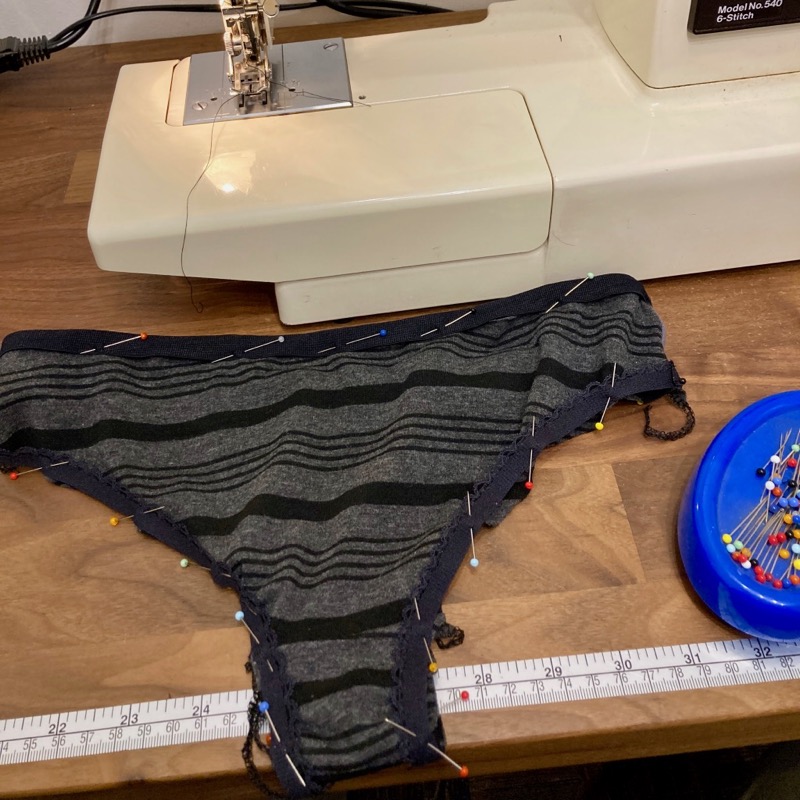 For this set I played around with two grey fabrics from the pack that worked well together – a grey and black striped bamboo jersey and a featherweight micro modal in solid dove grey. By combining the two fabrics I was able to easily fit in both the cropped tank and a pair of thongs – I used the runderwear pattern from our Threshold Shorts pattern (which also has a brief option) which is my TNT panty pattern these days.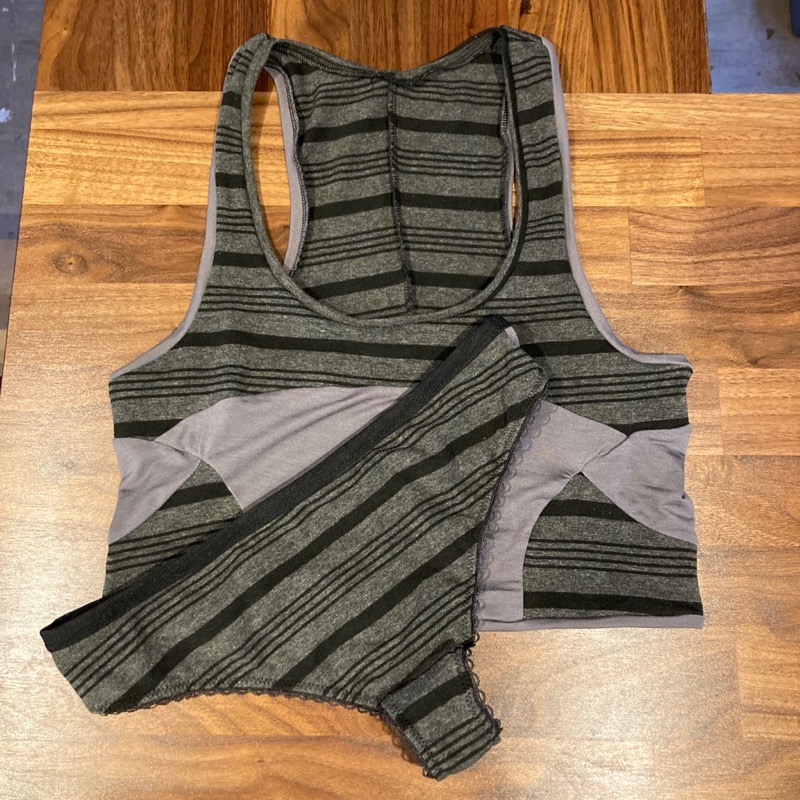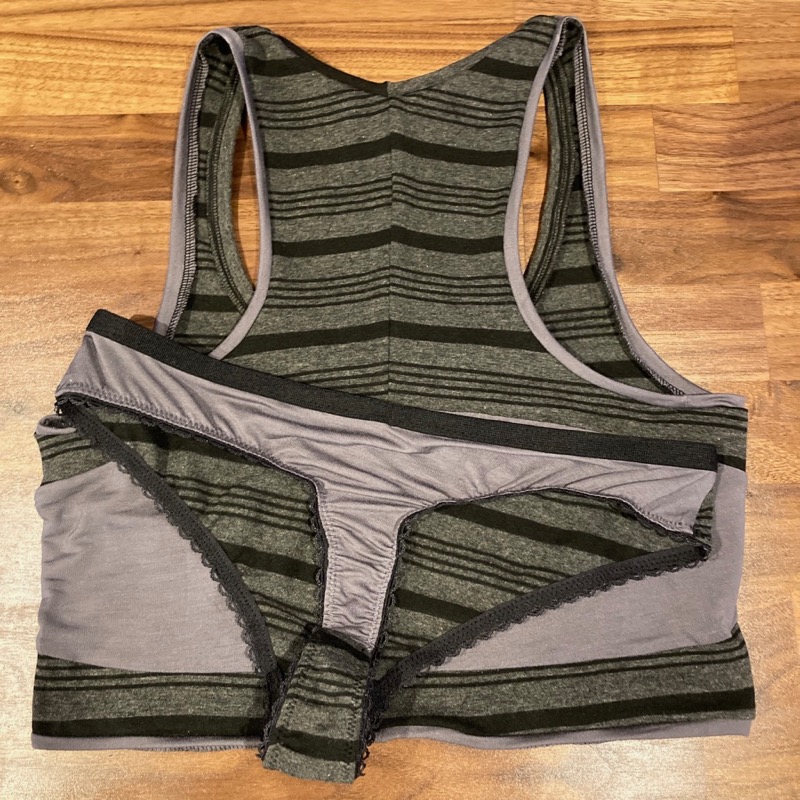 I quite like how the extra piecing in the front changes the whole look of it, especially if you compare this to my black mesh version where I kept the seaming as in the pattern.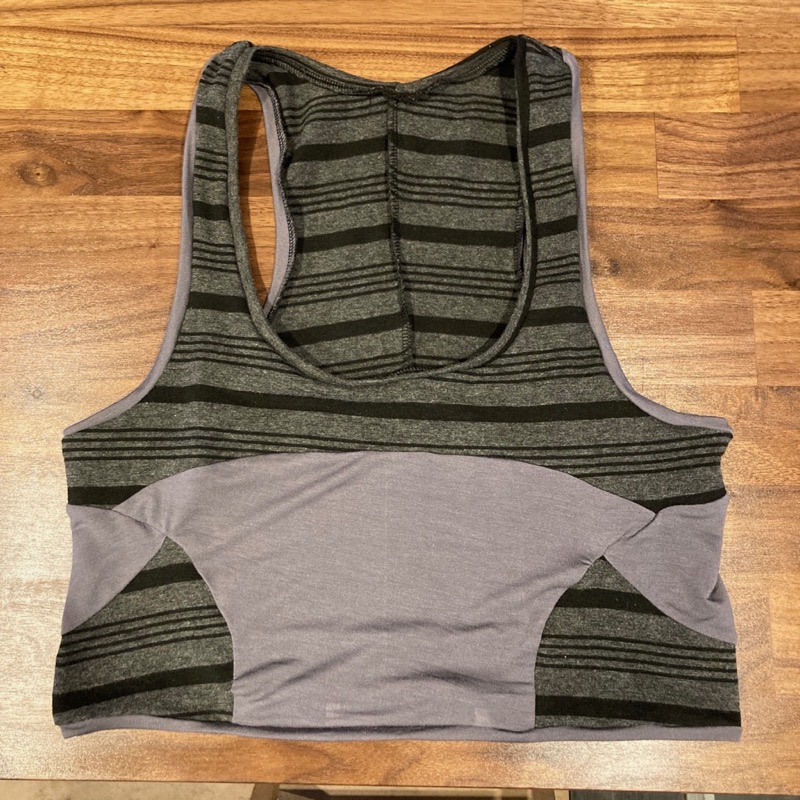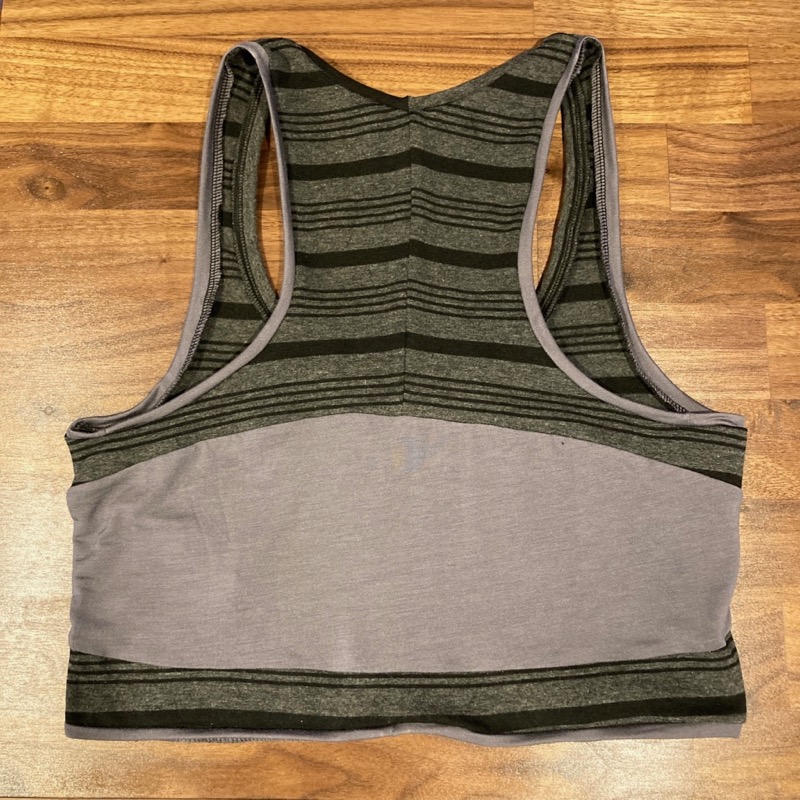 For the tank bands I used the striped bamboo for the neckband and the solid grey for the arm and hem bands, just for something different!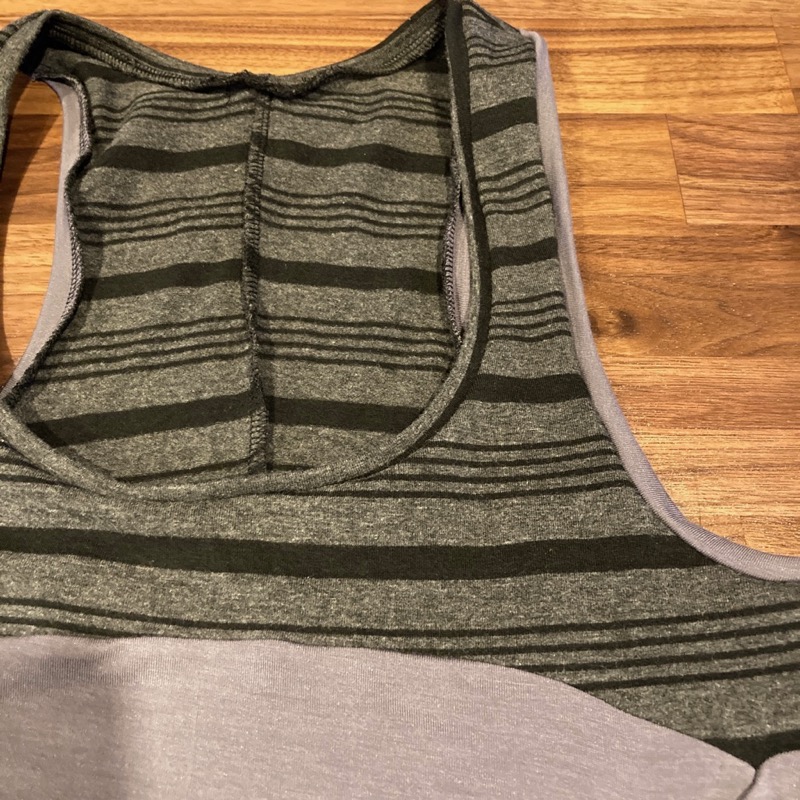 I had a rummage in my lingerie stash and found some black picot elastic for the panties, but this looks to be the last of it so I've added more onto my sewing shopping list! I didn't even have enough for the waist edge so for that I used a wide, matte black FOE that's more suited to the edges of activewear jackets than necessarily lingerie, but I think it looks great with the stripes.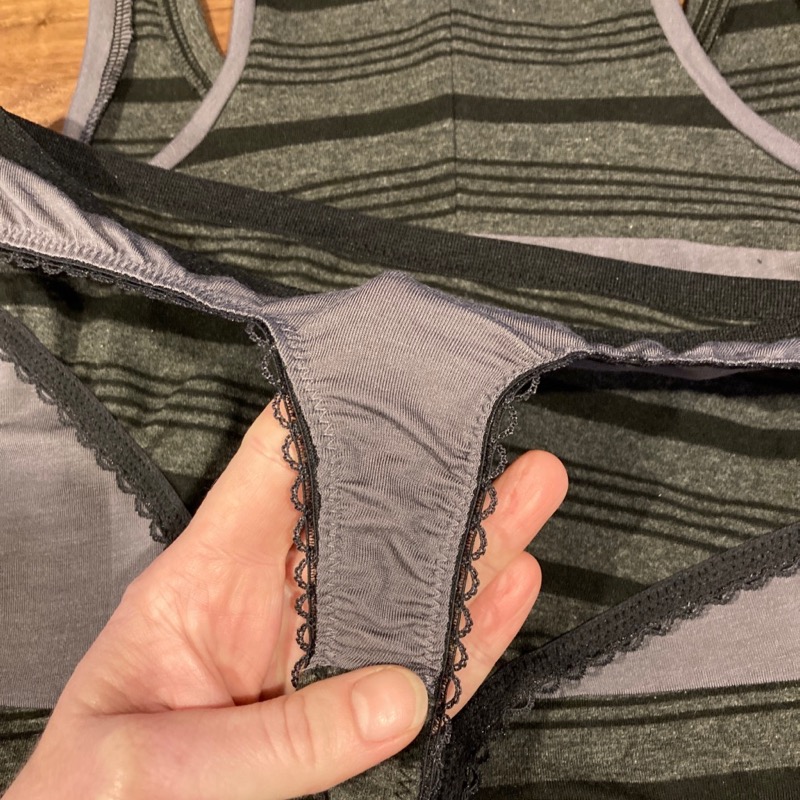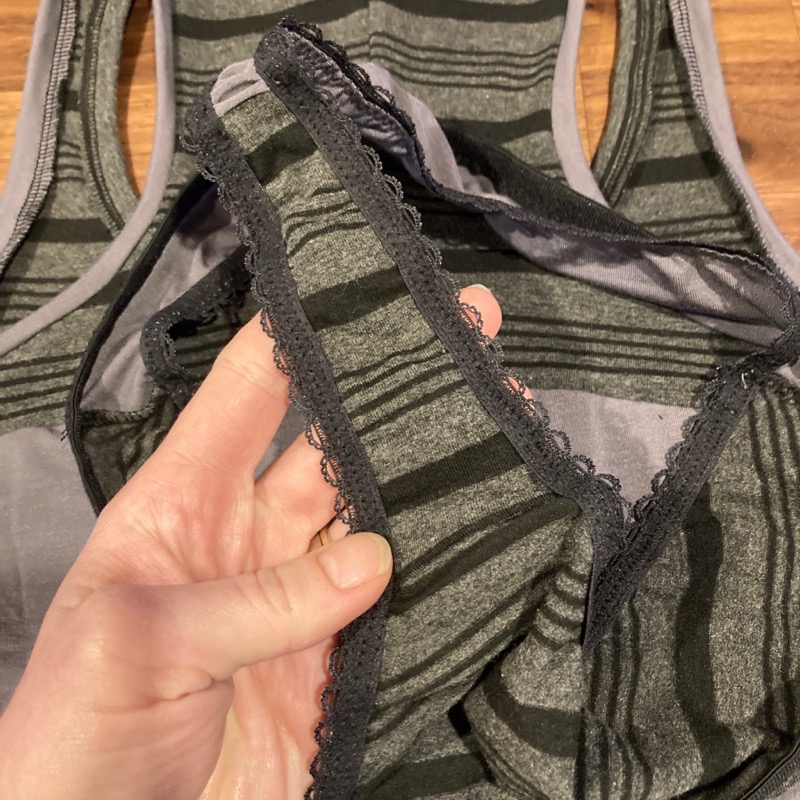 When applying lingerie elastic I usually use a narrow zigzag for the first stitching, then 3-step zigzag for the topstitching but this time around I used a wide zigzag instead for the topstitching and even bothered to change thread colours between the two fabrics!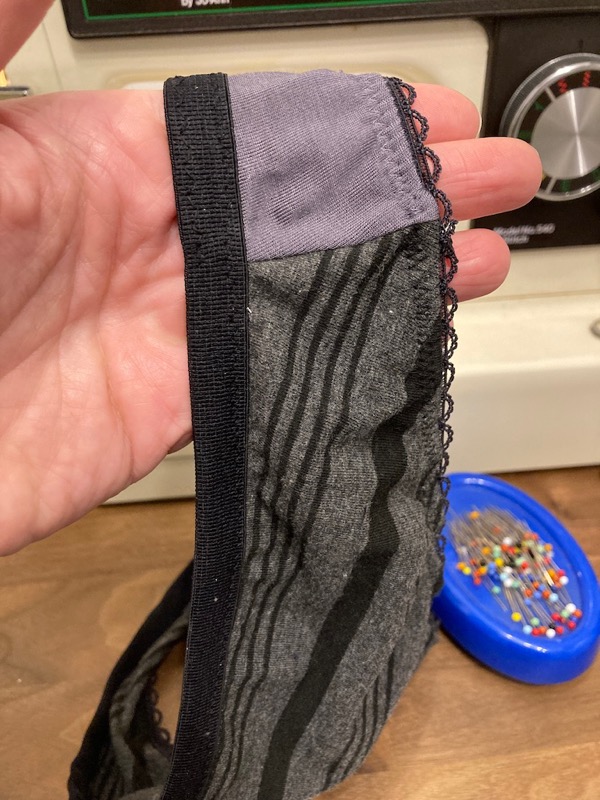 I sometimes see people online who order activewear fabrics and are disappointed when they end up being a bit thinner than they expected. Don't despair though – thinner activewear fabrics are perfect for base layers, including lingerie! And as I've shown here, even small scraps can be used to great effect.