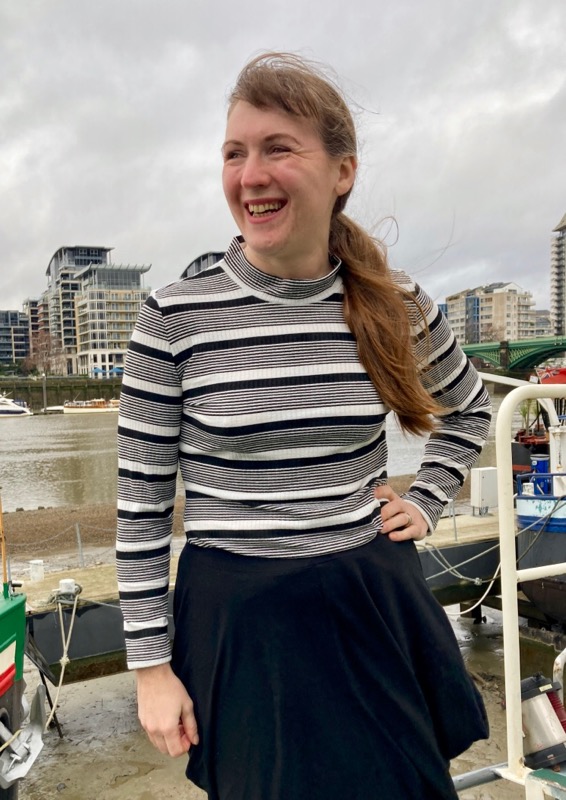 Back in May I bought some irregular striped rib knit jersey from Like Sew Amazing (now sold out) at the same time as I bought the fabric for my Burda jumpsuit. I didn't really have a plan for it, but I could tell it was high quality and a steal at £15 for 1.5m, so I kept hold of it in my stash until a plan presented itself back in early November when I thought to myself – I should definitely make a long sleeved top with it.
I'd been meaning to sew more from the excellent Named Patterns "Breaking the Pattern" book (since everything I've made so far has been incredible!), and having most recently made the Ruska knot dress back in March for my birthday, the other Ruska variations were already printed and cut to size. Even though it's all one pattern, you actually get two fit choices – a looser cut through the body (used by the teeshirt, tunic, and outer layer of the knot dress) or a more slim-fit version (used by the dress and inner layer of the knot dress). Since I already liked the fit of the knot dress, I opted for the slim-fit with long sleeves and a taller collar similar to the dress in the book (I'll get to that in a second though).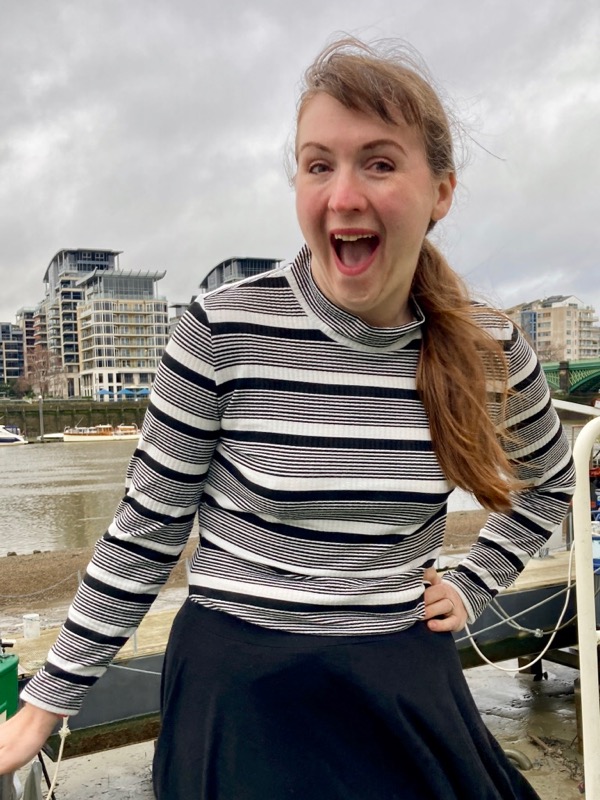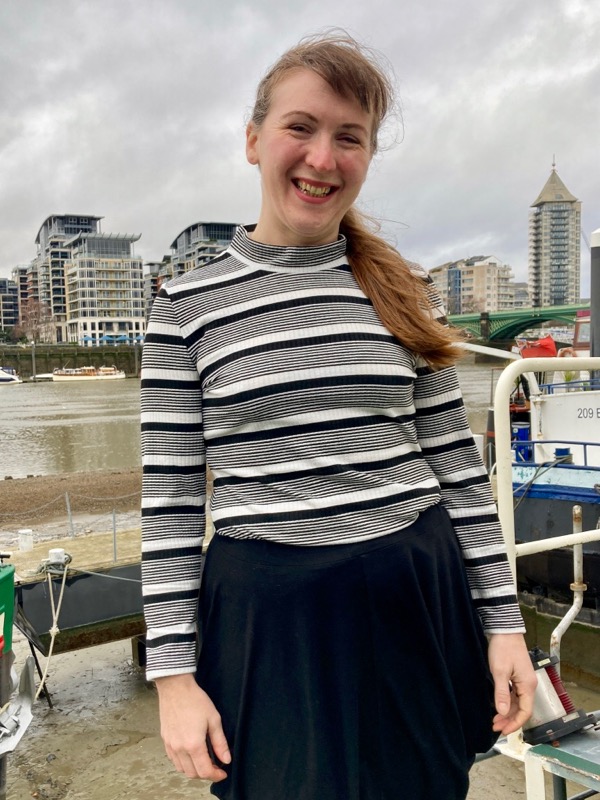 Even with the 1.5m I bought, I didn't have too hard a time fitting everything in while stripe matching since the irregular stripe here thankfully has quite a short repeat. I actually cut this out at the same time as my pandemic trousers and the skylight covers, knowing that it'd be difficult to do so when the builders started creating a lot of dust (and boy, did they!).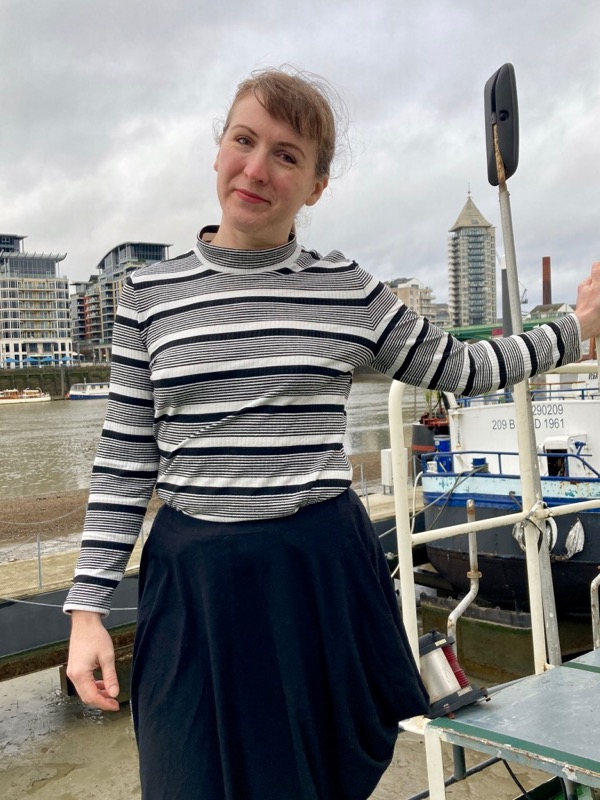 By the time I came to sew it in mid-December, all the hard work with the stripe matching was already done for me! Thank you, Previous Melissa!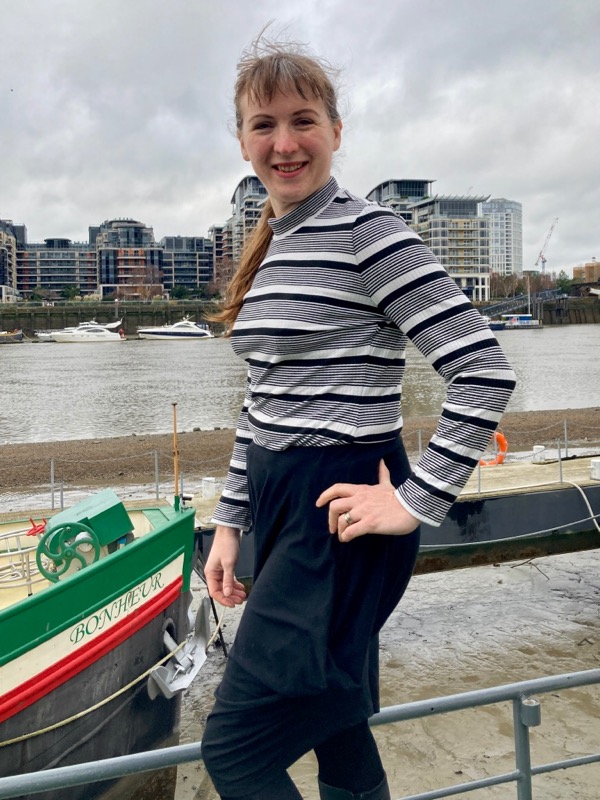 I mean, look at the stripe matching on the side seams and those sleeves! Hurrah!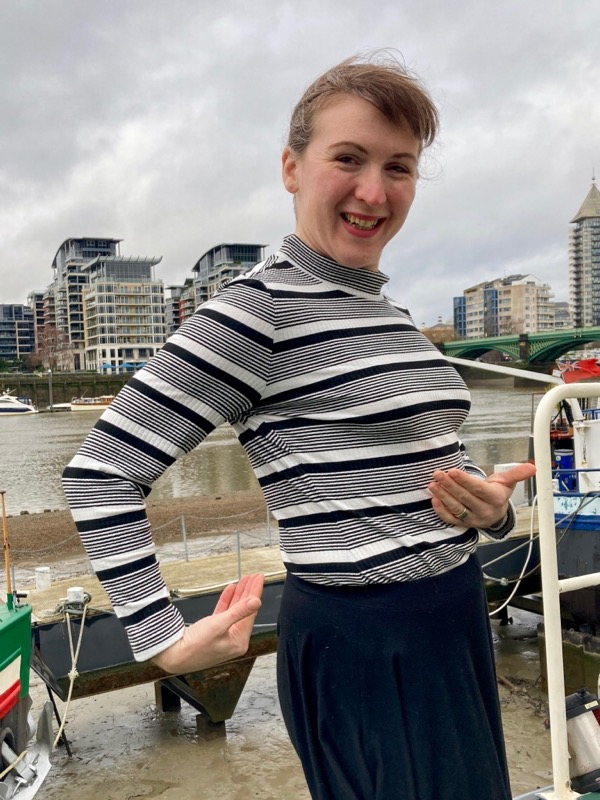 I think it looks pretty nice at the back, too!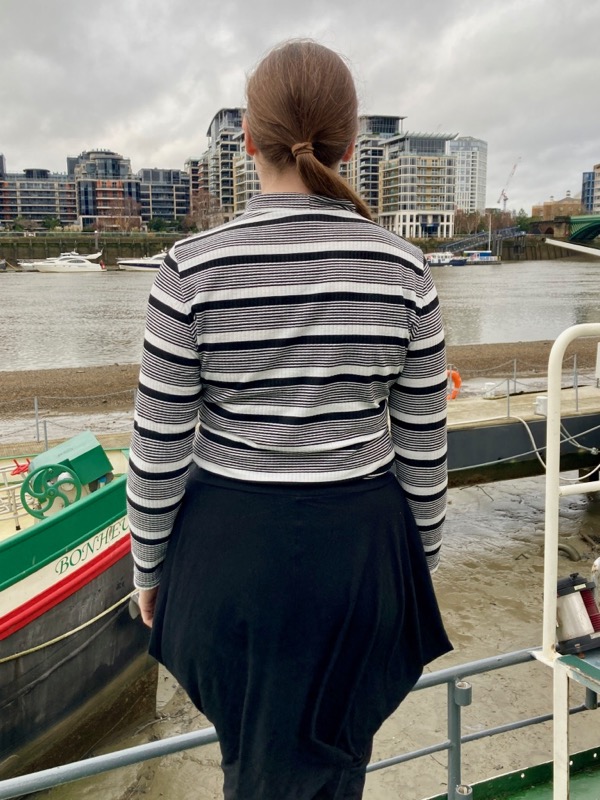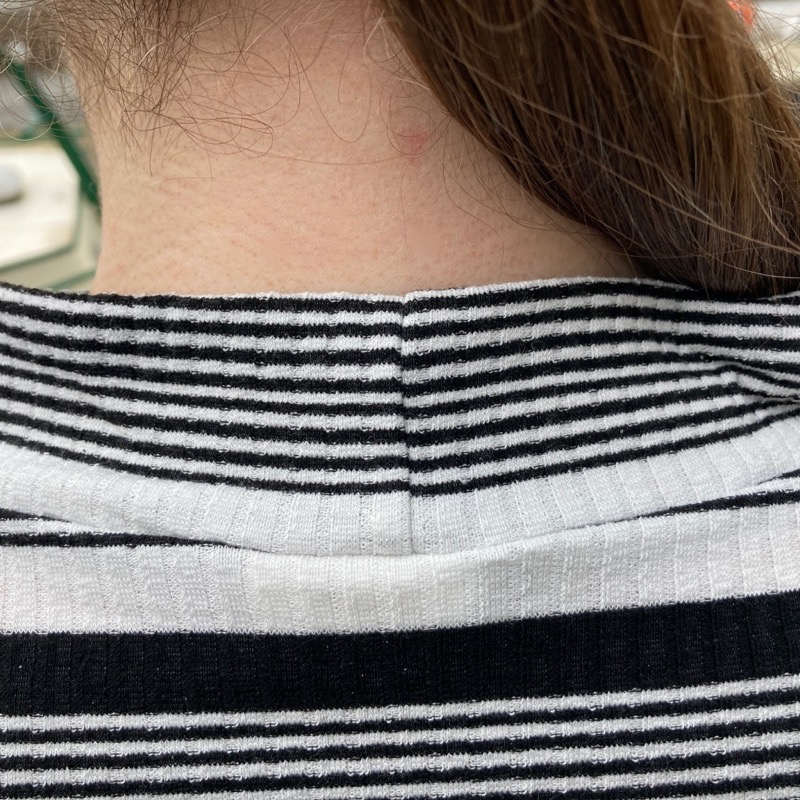 Since my fabric has a very obvious stripe, I made a change to the collar – in the book, the collar is curved and cut twice (inner and outer) with a seam along the top edge. But the curved pieces would've looked very odd in this stripe, so instead I measured the length of the pattern pieces along the seam edge and drafted a rectangular collar with a folded top edge and a single seam at the back (as seen above). It doesn't sit quite as close as the one shown in the book, but I think it was a wise alteration for my fabric.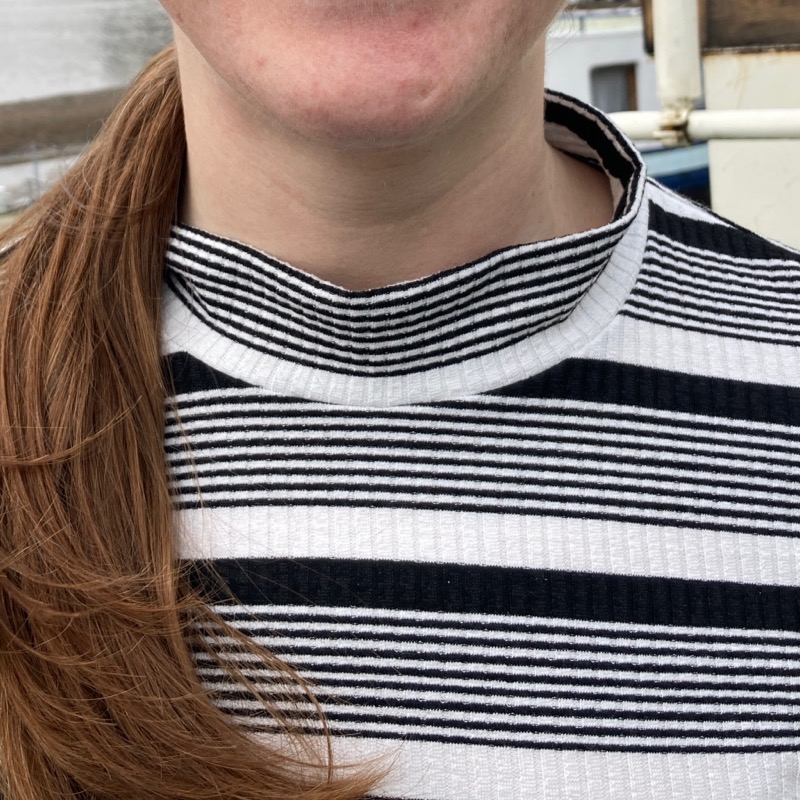 I am so pleased with how this top turned out! It's easy to wear (seen here with my Wendy Ward Longshaw skirt sewn back in 2018), looks professional and high end. The fabric is a lovely quality, and I know it's one I'll be wearing long after this pandemic ends.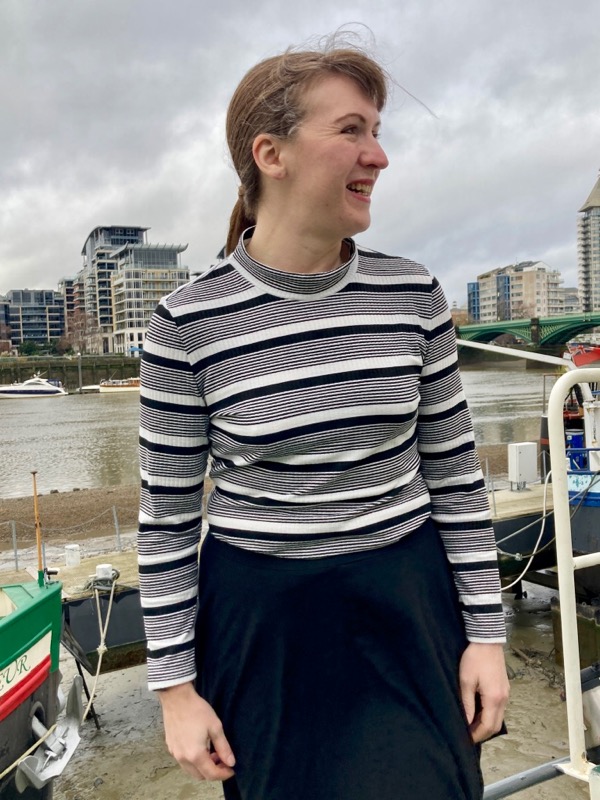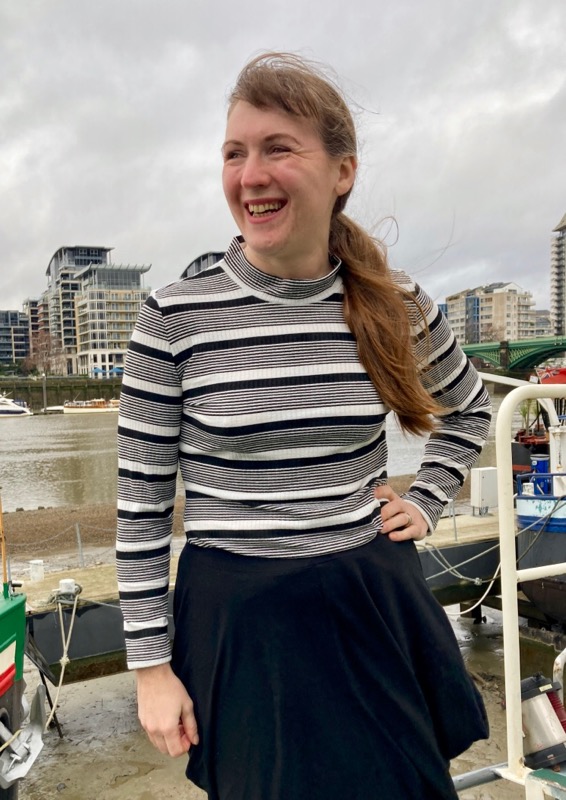 I'm actually up to my ears at the moment in boat renovation duties now the builders have gone (mostly painting!) so I don't know if I'll be sewing anything more in 2020, but keep your eyes peeled for my traditional year end roundup on New Year's Day! Have a great Christmas if you celebrate!