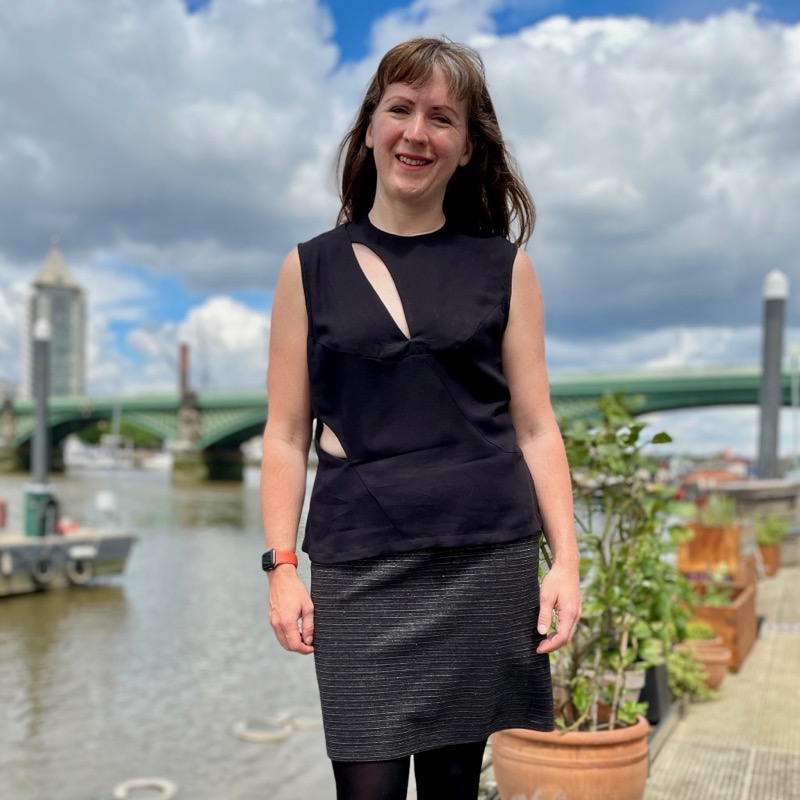 Last year my mom bought me a surprise off my wish list – the dP Studio book, "Fashion Couture", which ended up being one of my favourite sewing books of recent years. The included 12 patterns are all tops (hooray! No dresses I'm unlikely to wear taking up space in the book!) which are all really interesting and fashion-forward designs. Be aware that the size range is quite limited – it only goes up to a B111/W91/H118. I made the "wink top" in a jungle print viscose last summer in size 46 and it's one of my favourite makes from 2020.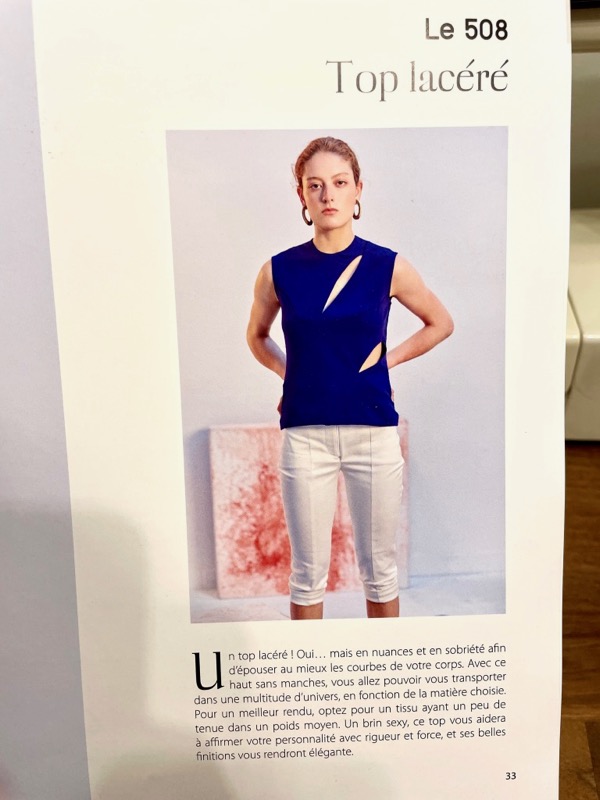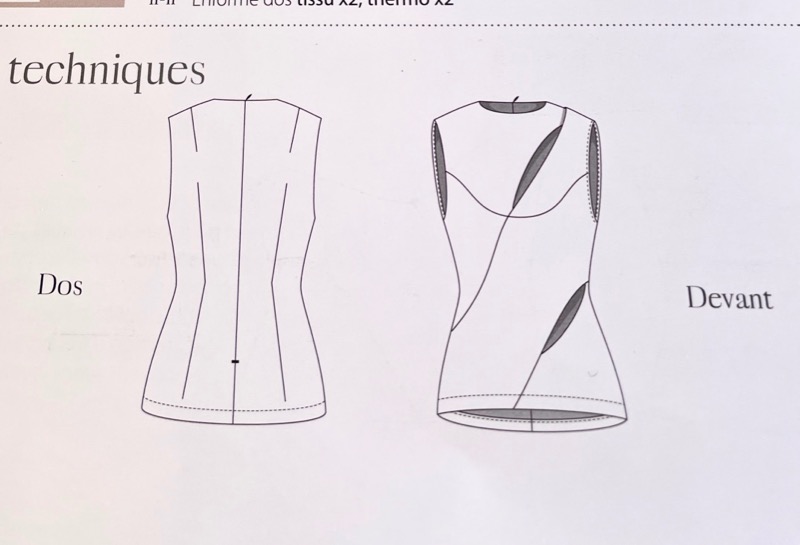 I've been meaning to sew the "slash top" (Top Lacéré) ever since, but I needed to wait for warm weather to roll around again for it to get to the top of my Must Sew queue. I even had the perfect fabric in my stash, too – a black viscose twill from Like Sew Amazing that I bought last summer but is miraculously still in stock.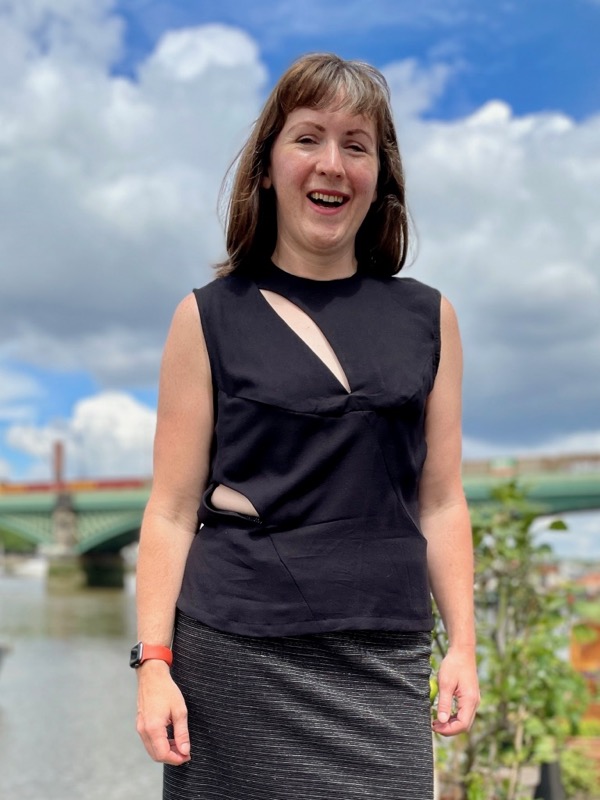 I love asymmetric designs but omg they take so long at every step – tracing all the pattern pieces, then single layer to cut the fabric out, and then again to cut the interfacing…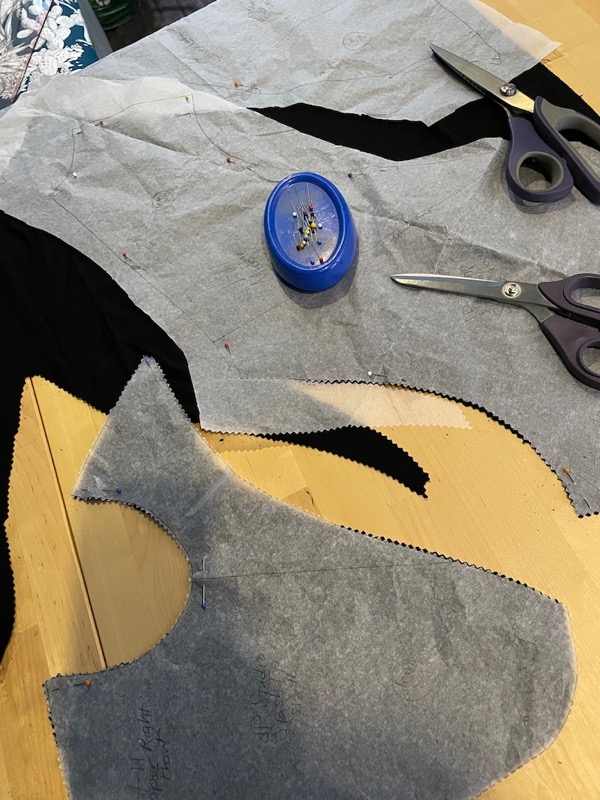 By the time I got to the interfacing I was hot and tired and ended up cutting my interfacing glue side down, when it should've been glue side up! So I opted to just have my top reversed rather than re-cut the interfacing, and I'm just lucky my fabric is so similar both sides! I made a note in the book for myself if I make it again in future.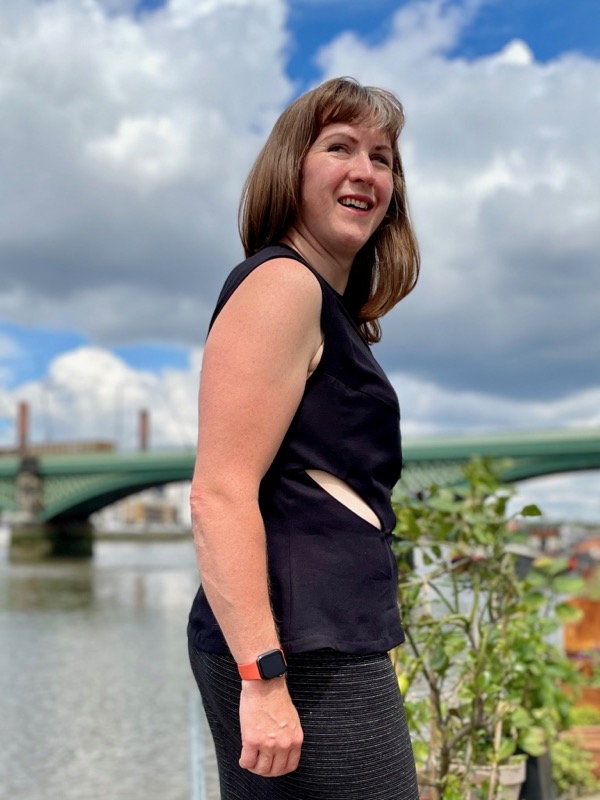 With the Sewing Weekender (online again for 2021) fast approaching, I knew this would be a great project to work on while I chatted with my sewing friends and watched the various tutorials, even though it violated my own Weekender rules to not sew anything too complicated!!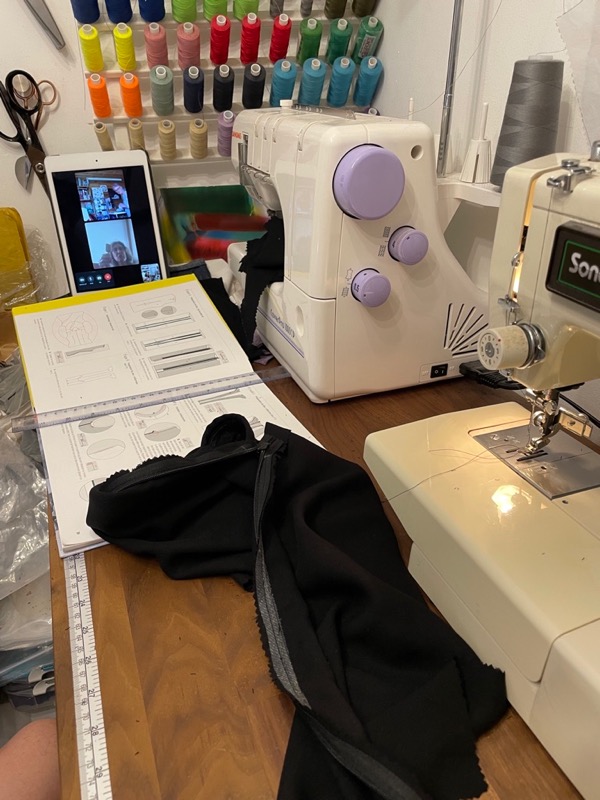 I really love the drafting details on this pattern – each of the facings is drafted beautifully to meet the slashes and are distinct shapes from the exterior pieces. I also love that they provide an integral back neck & back zipper facing, which is completely unnecessary but such a lovely touch (especially as the zipper facing is drafted just long enough to get caught in the hem but not folded over)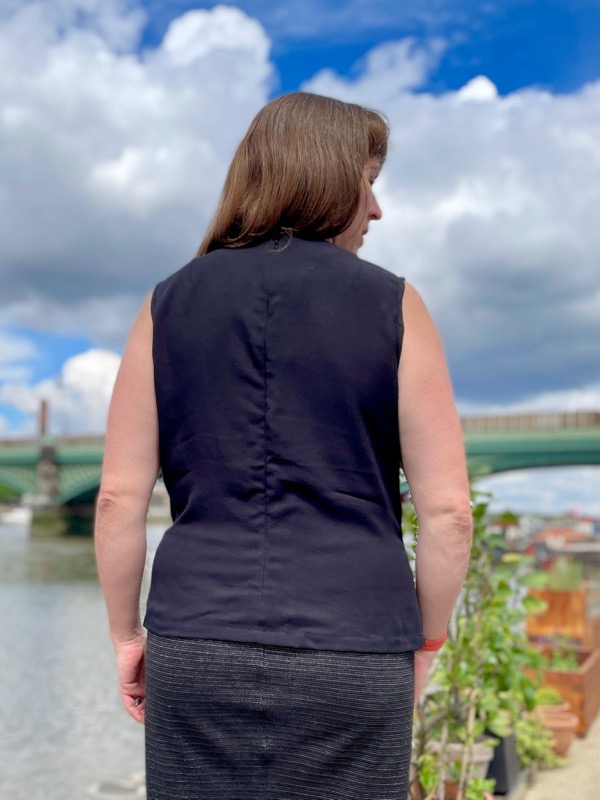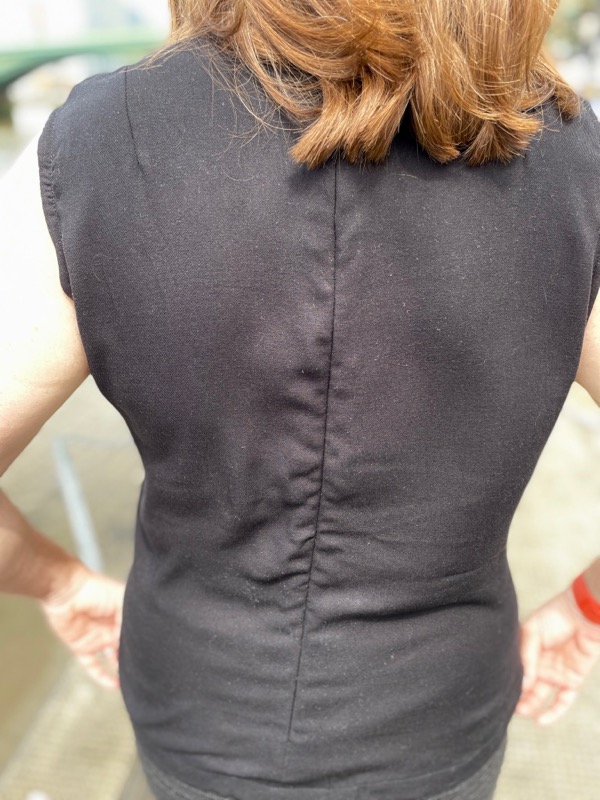 But I hate that I couldn't get point of the main slash looking neat despite my snipping and pressing efforts!! I tried over and over to get rid of the puckers but had to just live with it in the end.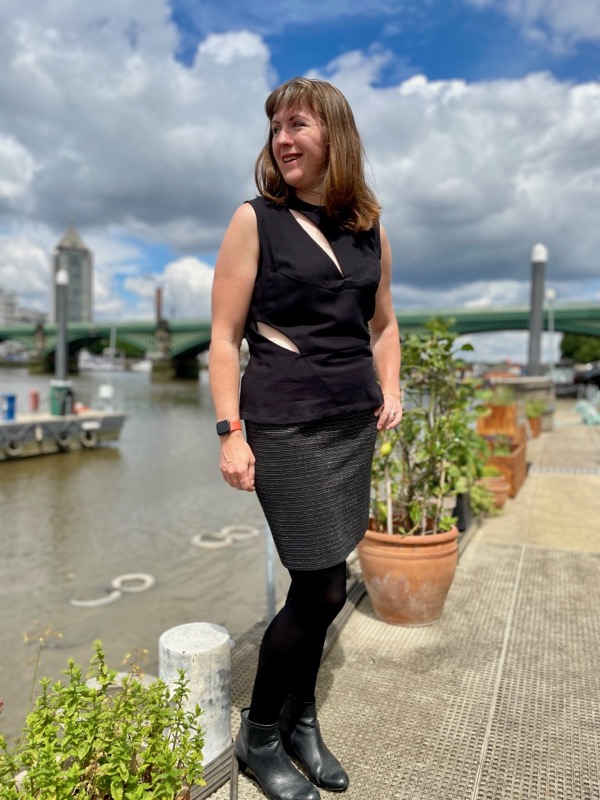 And let's talk about that top slash – it is loooooow! The point goes down to just above the central bridge of my bra, so it doesn't show, but if you're not comfortable with that I'd pick another design because raising it would require a lot of re-drafting as the slashes are all curved and not just straight openings. And the lower opening is equally revealing if you carry a bit of excess fat on your midriff (and who doesn't after the past 18 months?!).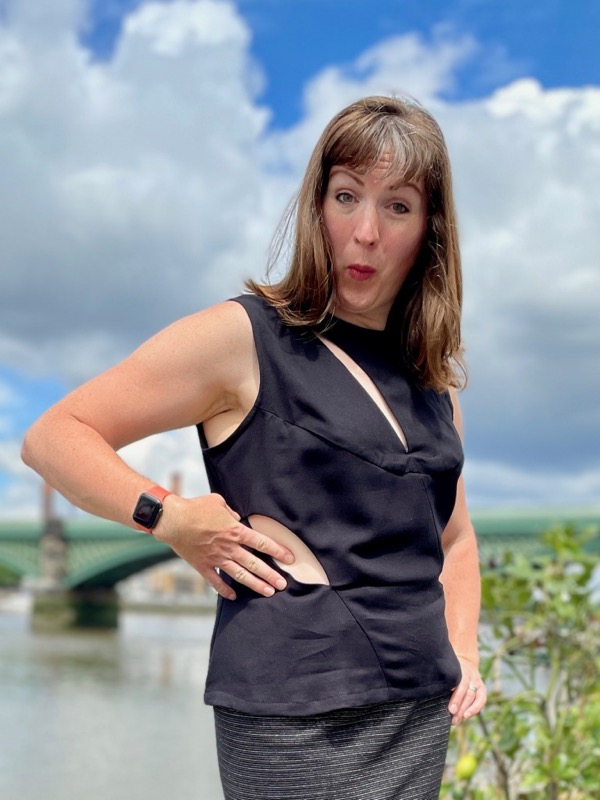 The instructions are all in French but very well illustrated. I only noticed one issue, and that is that when you're sewing the shoulder seams, you need to offset the back by 1cm to leave space to attach the back neck facing later on. The instructions just said to sew the shoulder seams so I lined them up and had to fudge it later.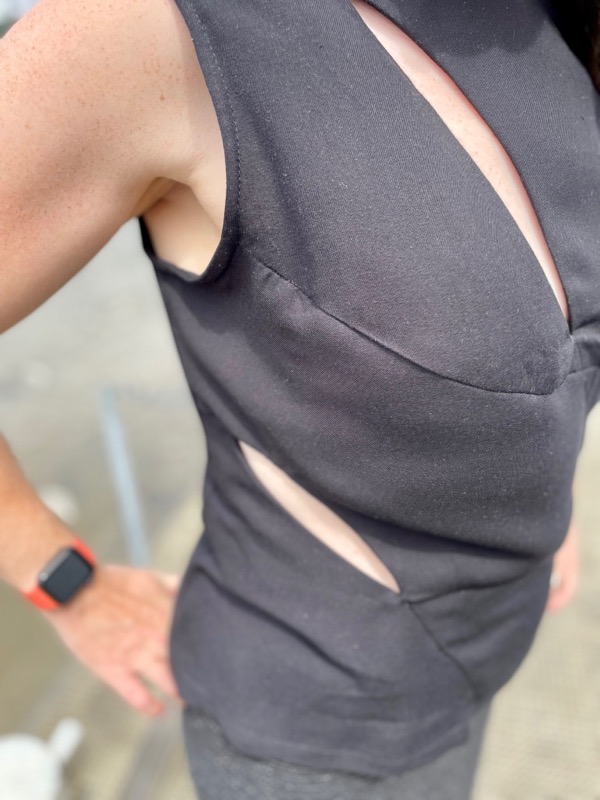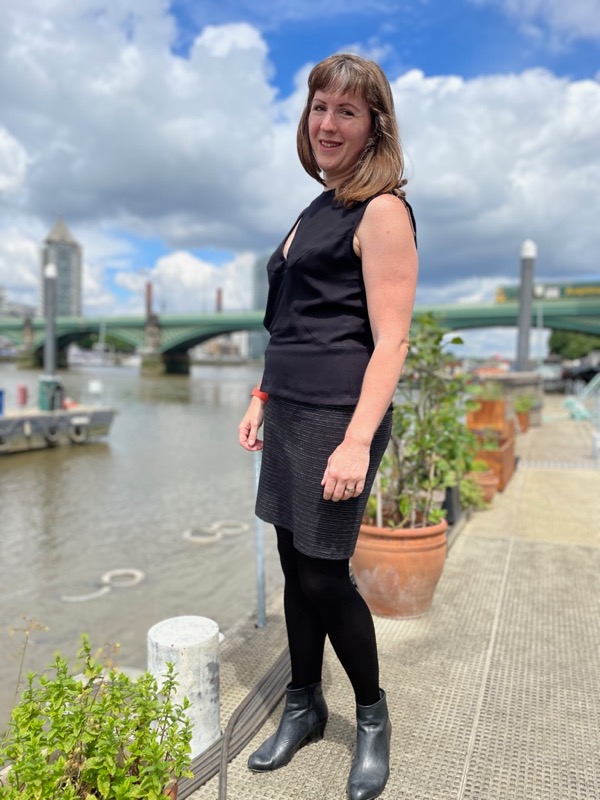 My only real change to the pattern (other than reversing it!) was to omit the back fish-eye darts for a slightly looser fit. I did this for my previous wink top and really love the fit so I hoped the fit would be consistent, which it is. So the only darts in this top were the two at the back shoulder.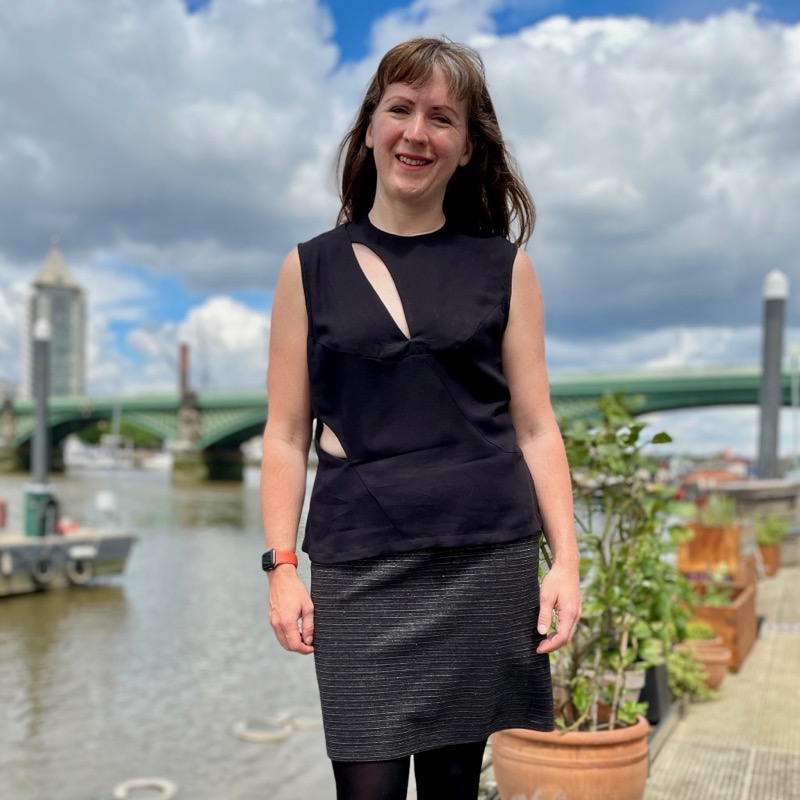 I wasn't quite sure if this would be too revealing for me, and I'm surprised at how unbothered I am about the top slash, and more self-conscious about the lower one! It's not something I'd wear to the office (even a WFH Zoom call) but it feels absolutely perfect for a cocktail bar or dinner date.