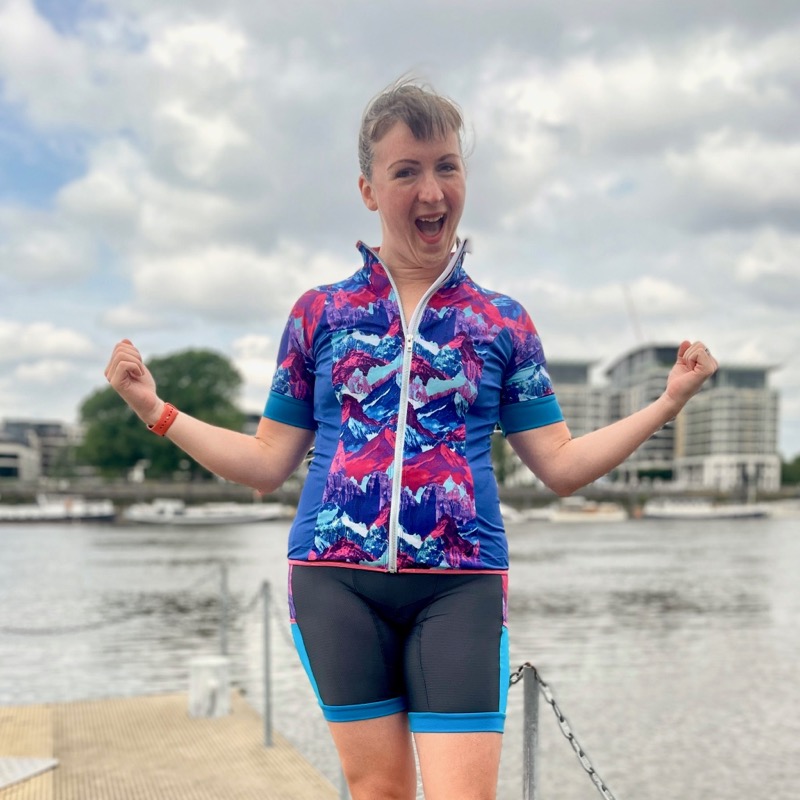 It feels inevitable that, as July rolls around and the Tour de France starts up, I find myself sewing a cycling set! In 2019 it was with a goal to wear it to cycle 100 miles in Ride London, and last year it was to complete the Virtual Tour de France on Zwift with an ascent up Mont Ventoux but this year… well, I just wanted a new outfit!
Funkifabrics are one of my absolute fabric activewear suppliers and I've been sewing their various base fabrics for at least 8 years now, and frankly I've lost count of the number of races I've run in their fabrics. So when they got in touch back in January and asked if I'd like to try out their new Spider print base in the print and colours of my choice, I positively leapt at the chance! Their Spider fabric is what I'd generically call an "aerated polyester" (though this is nylon), and what all the big brands have their own copyrighted names for, but essentially it's a matte activewear fabric with lots of tiny holes – plenty big enough to let moisture and airflow through, but small enough to not be see-through. It's super lightweight AND has great stretch and recovery in both directions. It's quite similar to the material often used in race tees, but with better stretch and a tad more texture.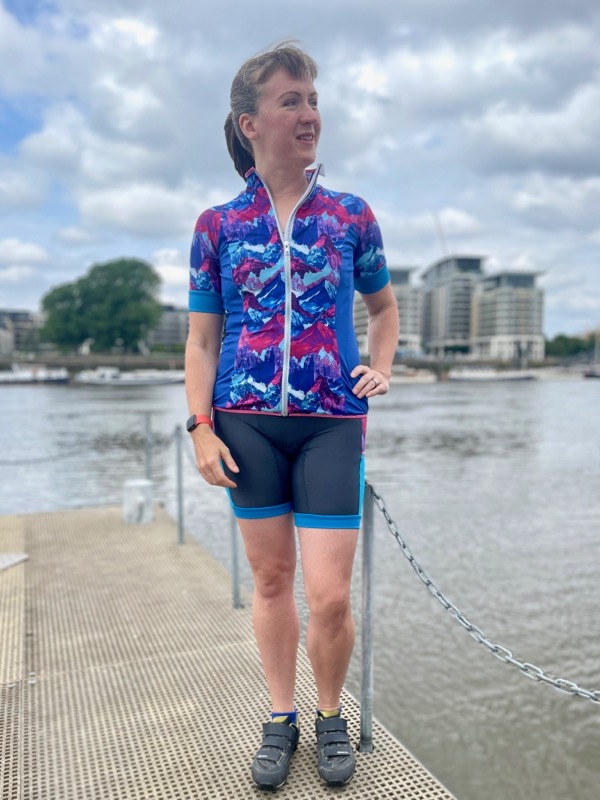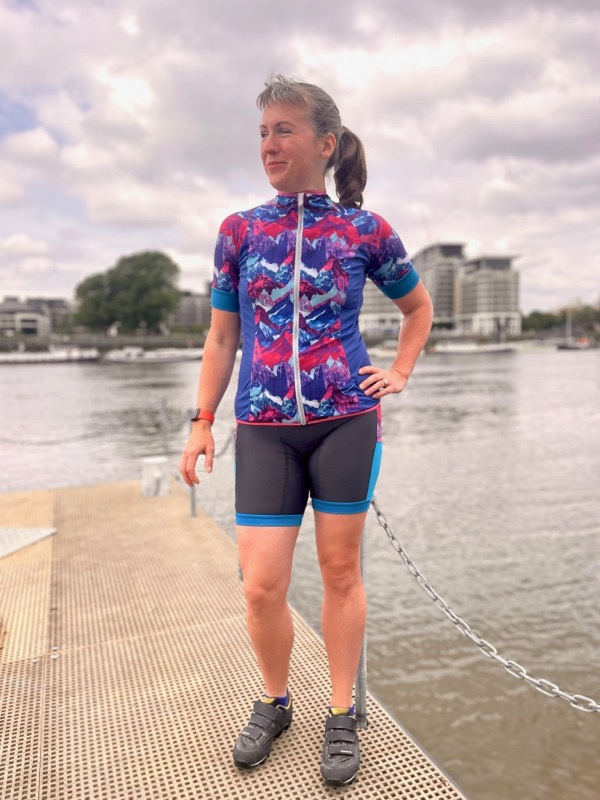 I instantly knew it'd be perfect for summer (or indoor!) training but it took me a few months to actually get a plan together and sew it. I was confident it'd be great for tops, but I really wanted to try it out on a tighter legging or short to really test its opacity, too. So I ultimately decided to make another cycling set using our Surf to Summit Top (ladies edition) and our Rouleur Leggings pattern (View B, shorts length). Unlike my last two sets, I didn't sew an accompanying sports bra because, well, I didn't really need any more (though I might go back and sew one later if it annoys me not having a fully matching set!)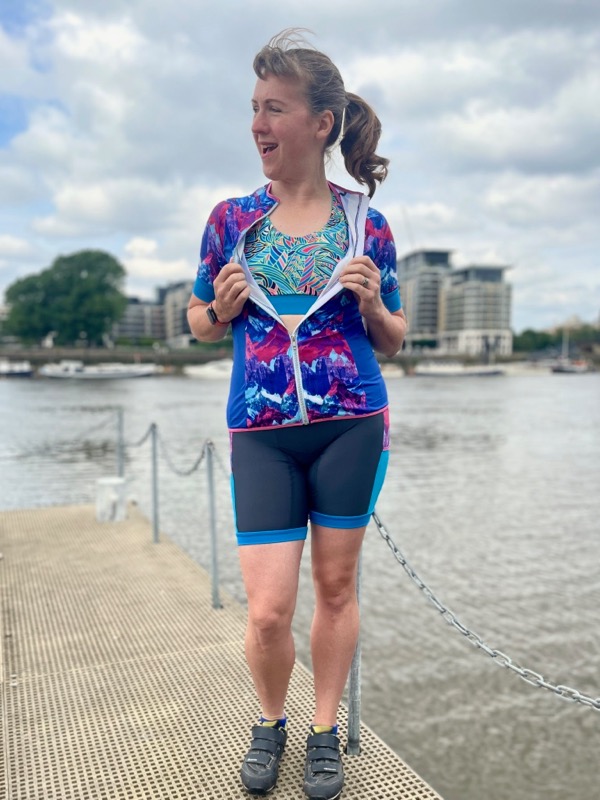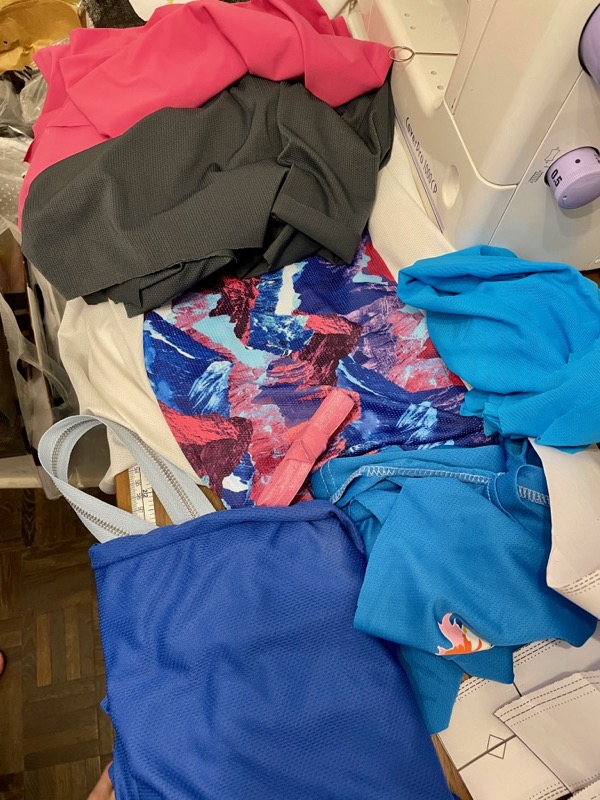 I realised in my stash that I had two old race tees in different shades of blue that looked really nice with the "Alps pink" print I chose for the Spider fabric, so I unpicked some seams and hems and managed to fit quite a few pieces out of those, for a nice bit of upcycling in my cycling. 😉 The royal blue is from a Hackney Half 2015 finisher's tee, and the more turquoise one is from a Royal Parks half shirt, which I had previously used part of in this upcycled Tessellate Tee.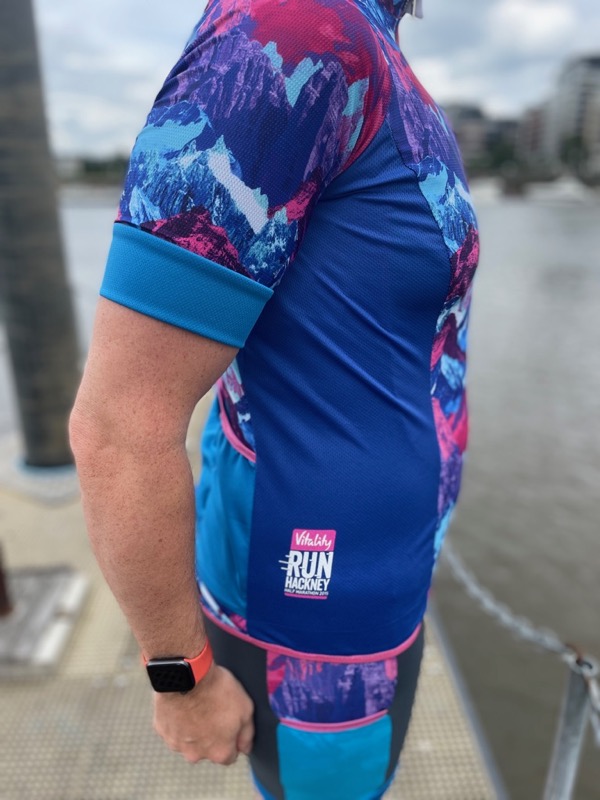 Note that I couldn't actually recall whether I'd run these races or not, but it turns out I did do the Hackney Half that year (thanks, photo album!) but not the Royal Parks, so I likely got that from a pile of freebies at Run dem Crew. I really like how the Hackney Half logo ended up being on the side piece in my finished top!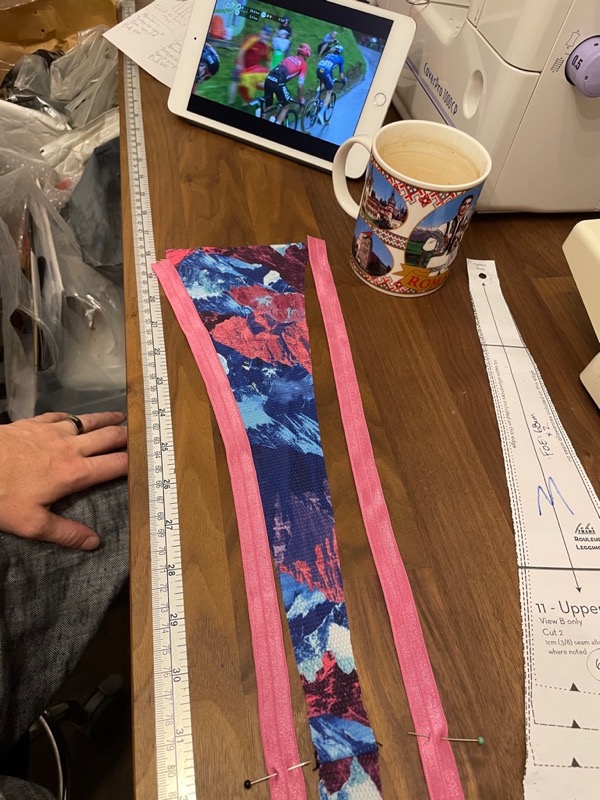 As with last year's Tokyo-inspired set, I also opted to use a full-length separating zipper on my Surf to Summit Top, following the same steps I outlined in this handy tutorial last year! I was ridiculously lucky with my stash, finding a separating zipper in the exact right length (okay maybe 1cm too long!) in a pale blue that coordinated perfectly, as well as some pink FOE that I could use for the pocket and upper bib edges, though I had to restock on pink FOE to do the neck edge and hem of the shirt.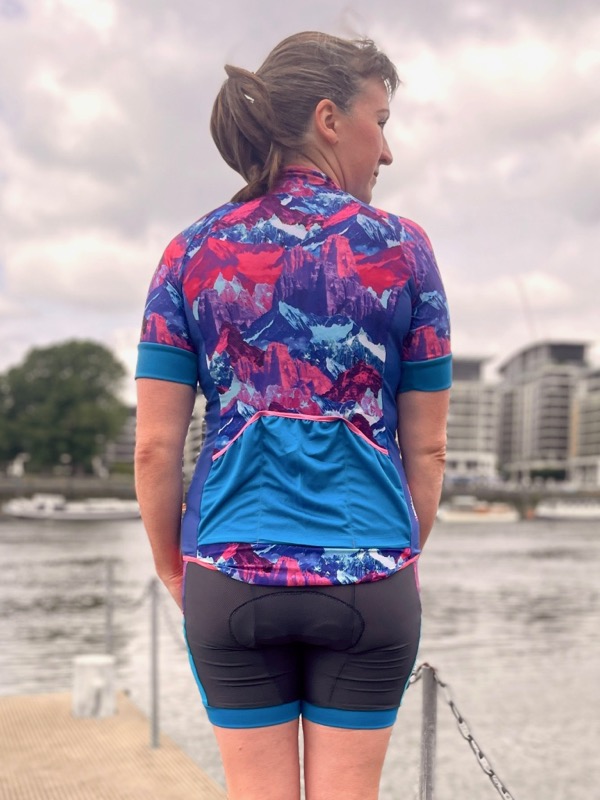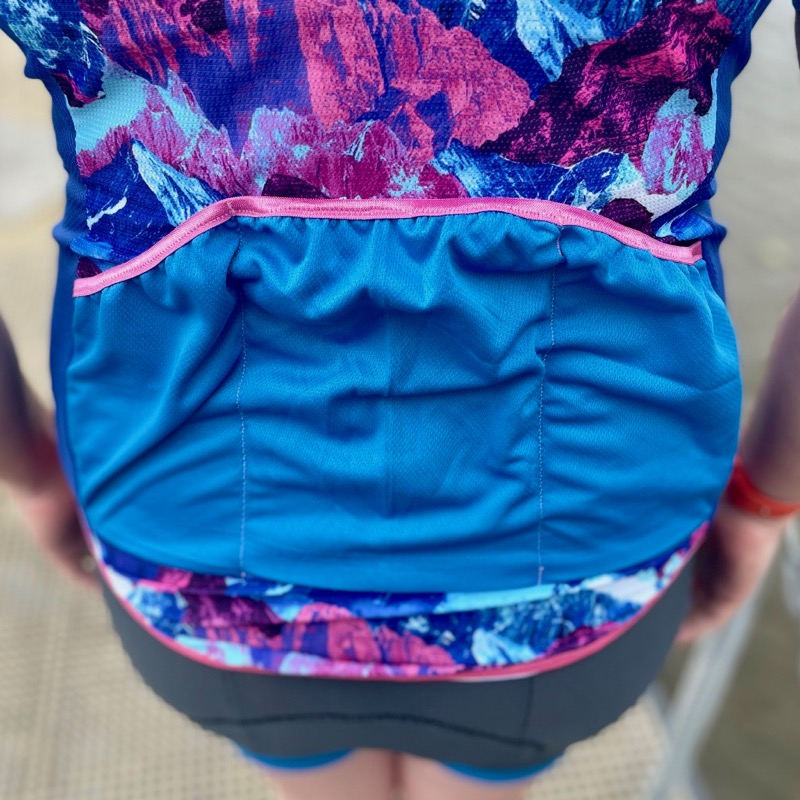 I finished the neck edge with FOE instead of a facing purely because I didn't want to have to remove metal zipper teeth and stoppers to create enough seam allowance at the zipper to attach the facing.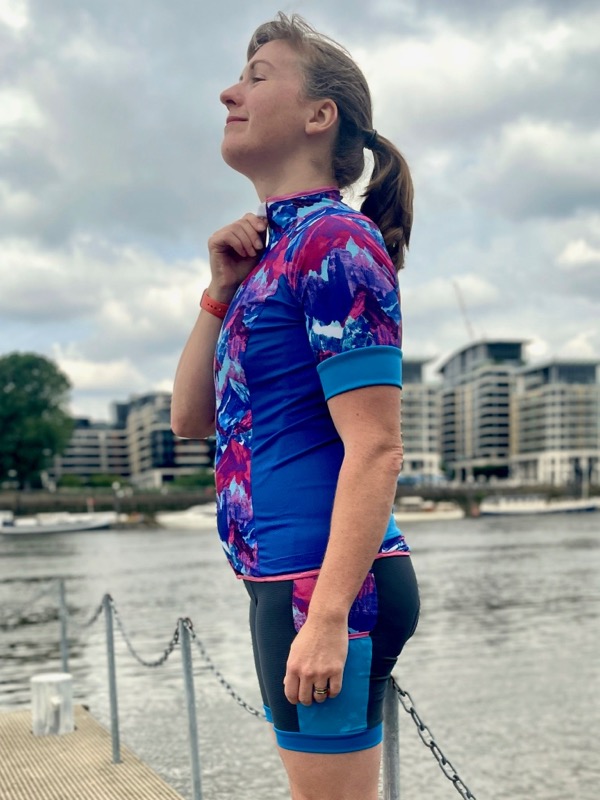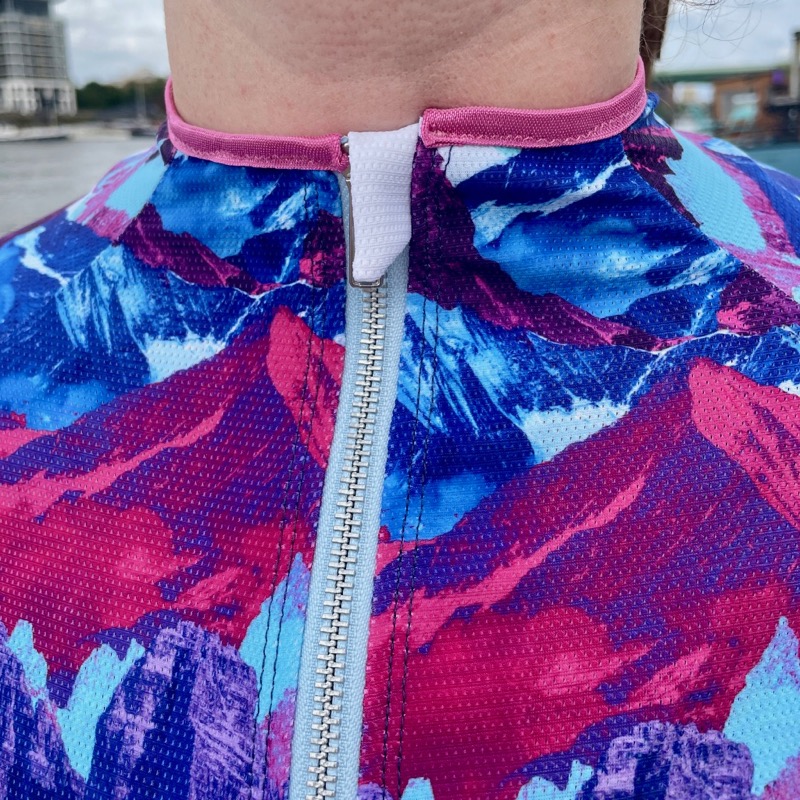 For the Rouleur Shorts I mostly used the solid grey Spider fabric sent by Funkifabrics, but with the alpine print and some turquoise stretch mesh from my stash on the side pocket panels. The same turquoise stretch mesh was used as a lining of the lower bib which matches the lightweight feel of the Spider and gives it just the right hint of added structure. I used the alpine print again on the upper bib pieces since these will peek through at the back neck and I like to have a pop of colour there!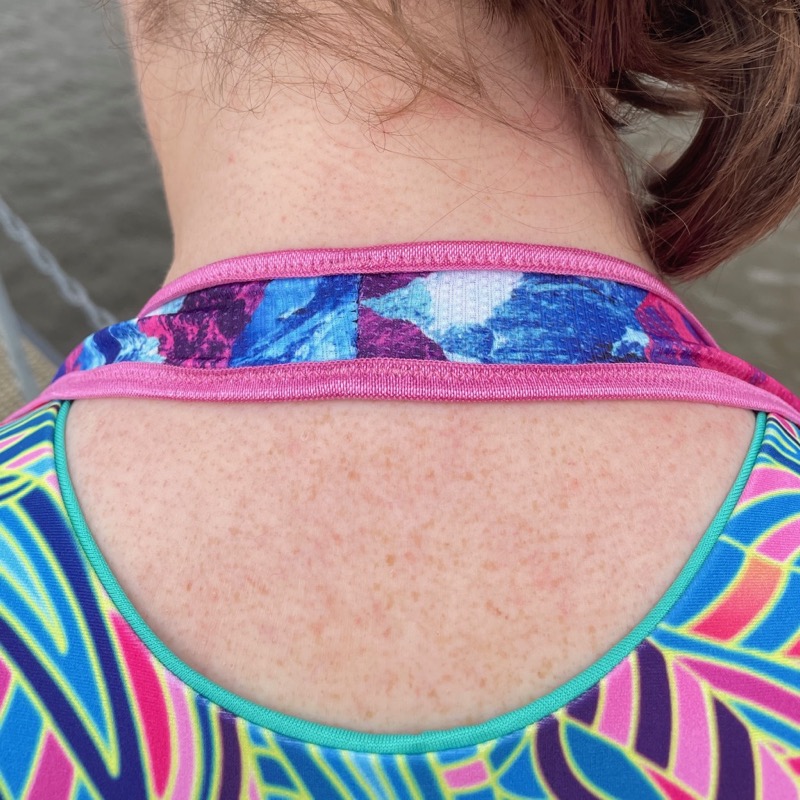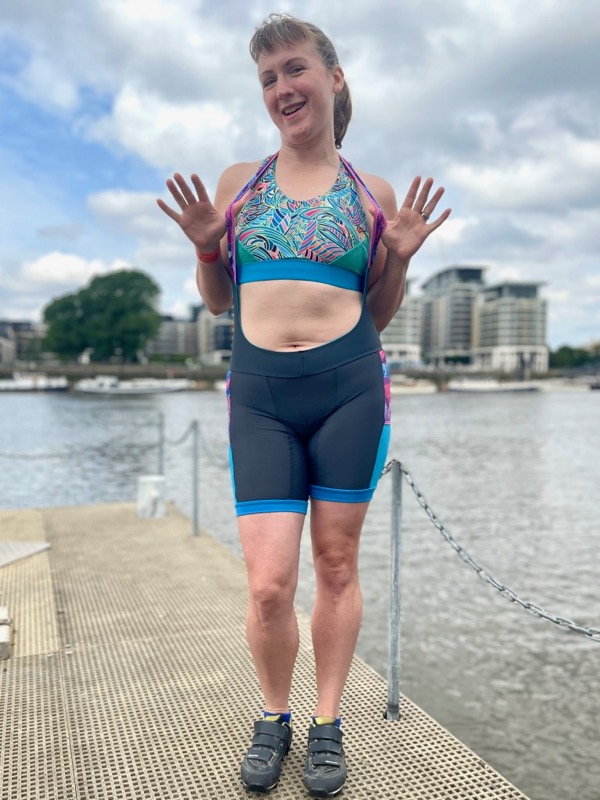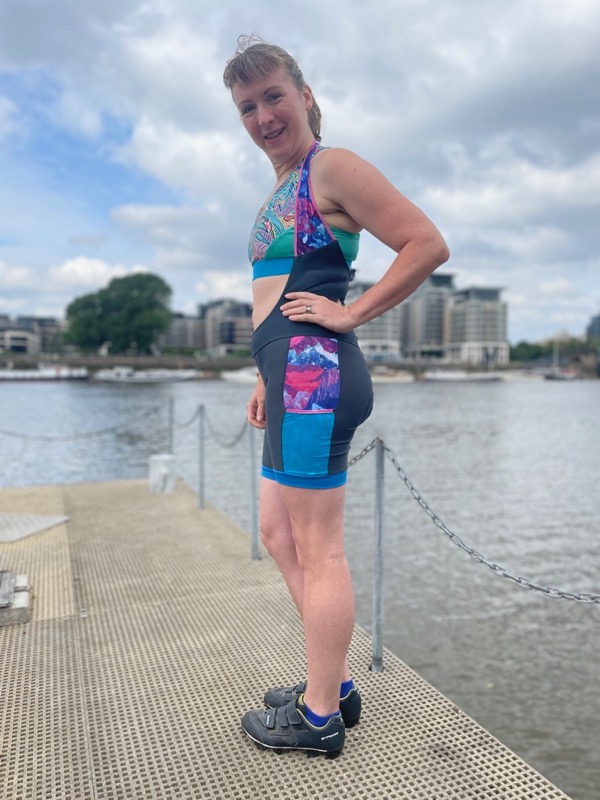 I finished off the Rouleur Shorts with a women's chamois pad that I'd bought from Light in the Box. To be perfectly honest, the website felt super dodgy but appeared to be in the UK, so I gave it a go with a credit card I could easily monitor. The two pads I ordered arrived in 10 days and posted from a UK address, and feel pretty nice, too, so overall it was a positive experience and I was happy to find a UK source of women's pads (which seem a lot harder to find online than men's). However, I did have someone comment on Instagram that they had two fraudulent activities on their card after the two times they've ordered from Light in the Box, though, so I'm not sure I can fully endorse them unless you, too, have a burner card you can easily monitor.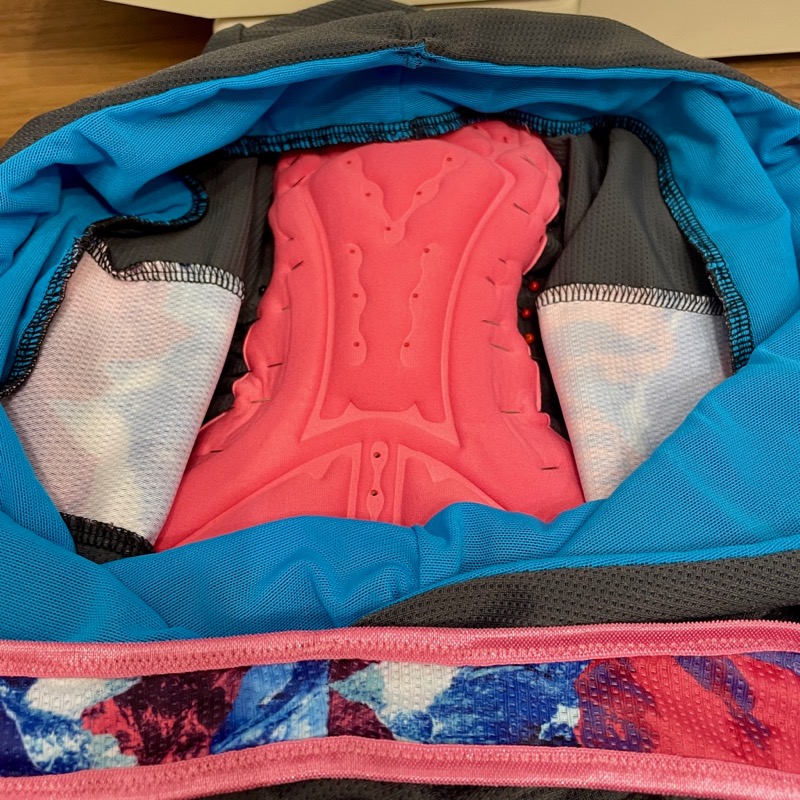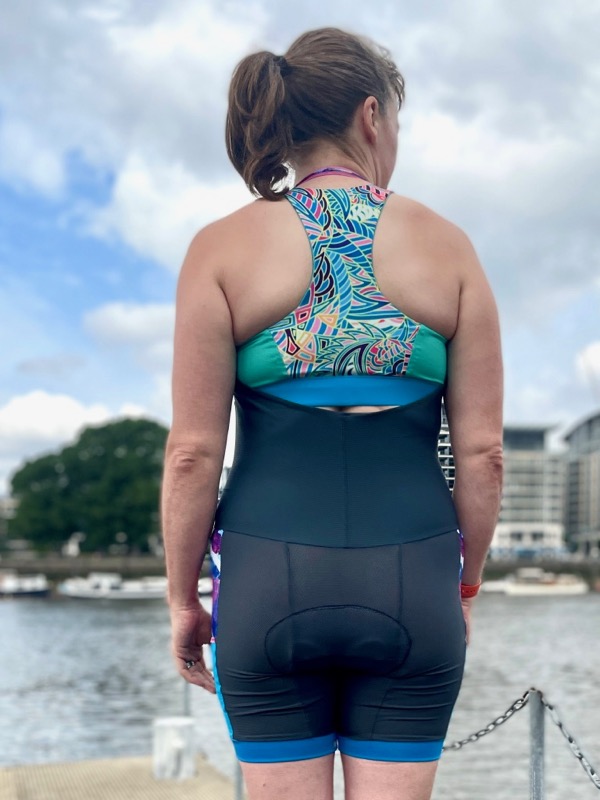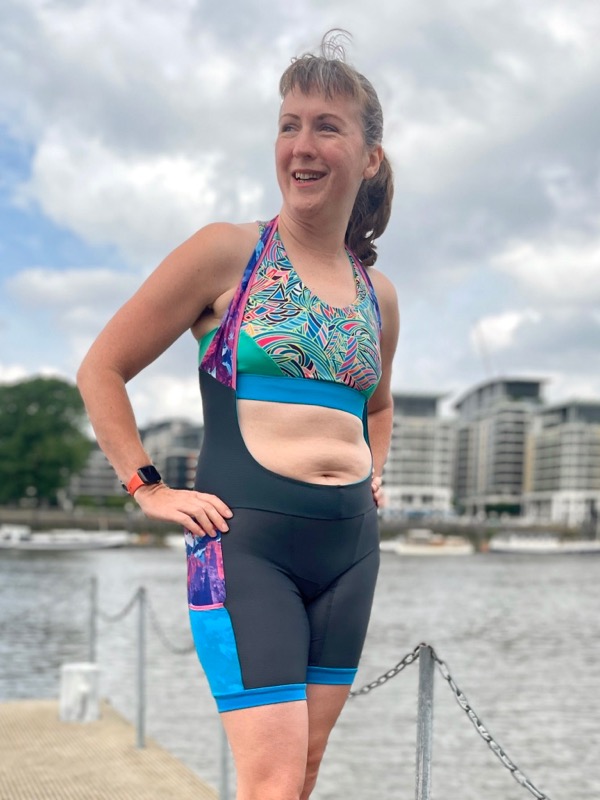 I know I inevitably say this after each cycling set but OMG this is my favourite cycling set yet!! The Spider fabric honestly is amazing – it's so lightweight but feels so nice, it's going to be fantastic for my summer workouts, should summer ever come to London. The shorts are indeed opaque enough to not show my shame, even when stretched, and I hope one day (next year?) I'll be able to wear this to cycle in the Alps when I go and visit my Coach. Until then, I'll be wearing it to cycle up the virtual Alps! Allez!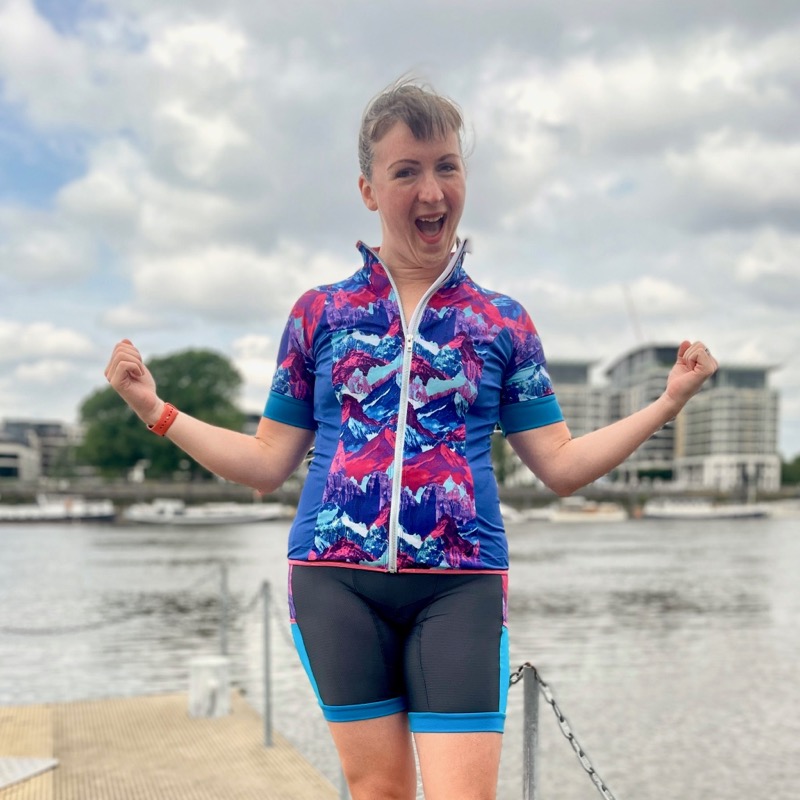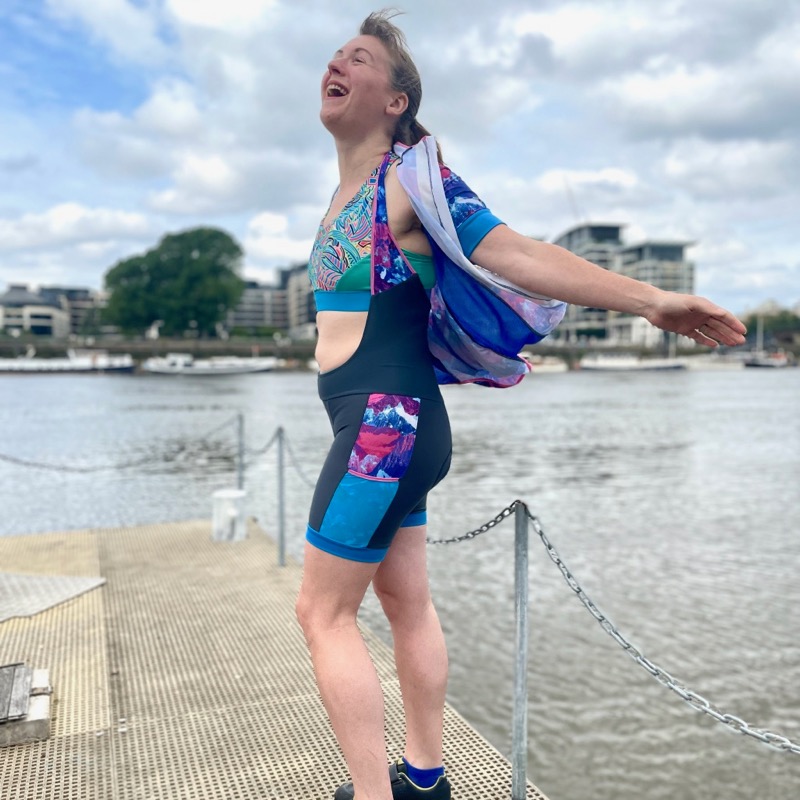 Note: As mentioned above, the fabric was provided by Funkifabrics free of charge, but all thoughts and opinions are my own. Sadly, Spider is now only available in a few solid colours and no longer available as a print base unless you buy more than 10m so maybe I should revive Print Club again?