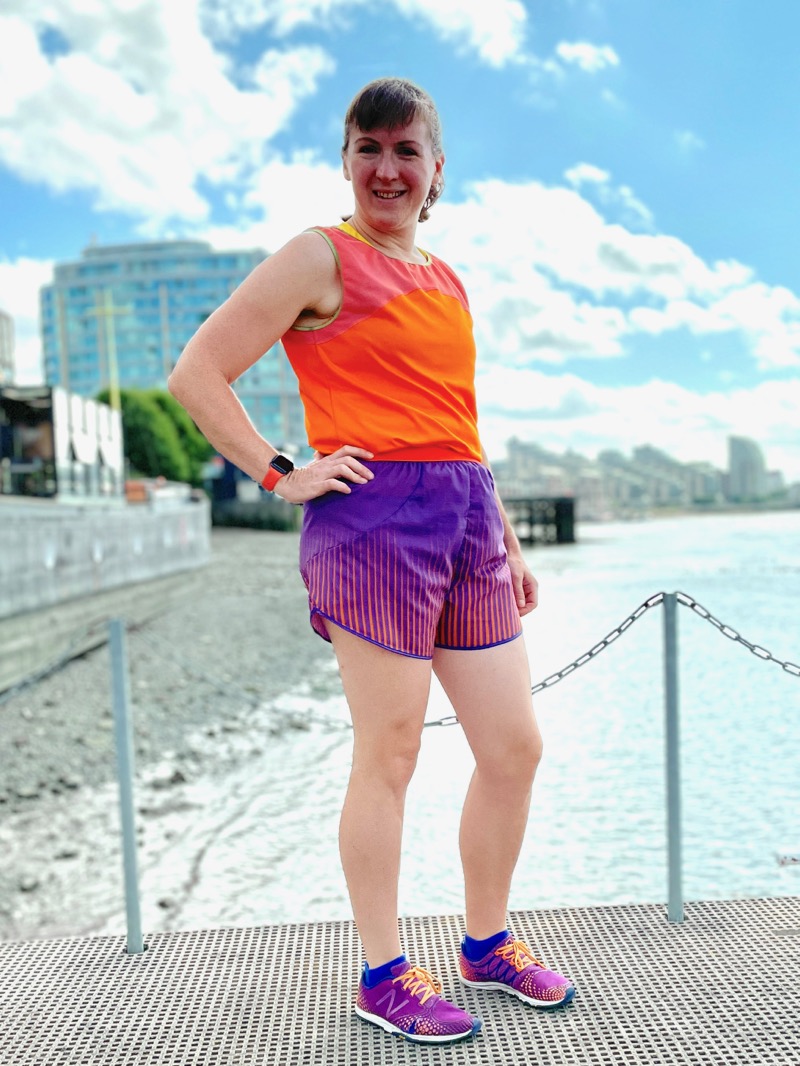 When I first laid eyes on this ex-designer purple and orange ombre striped ripstop from New Craft House (£16/m), I knew at that moment I needed to sew another pair of Threshold Shorts!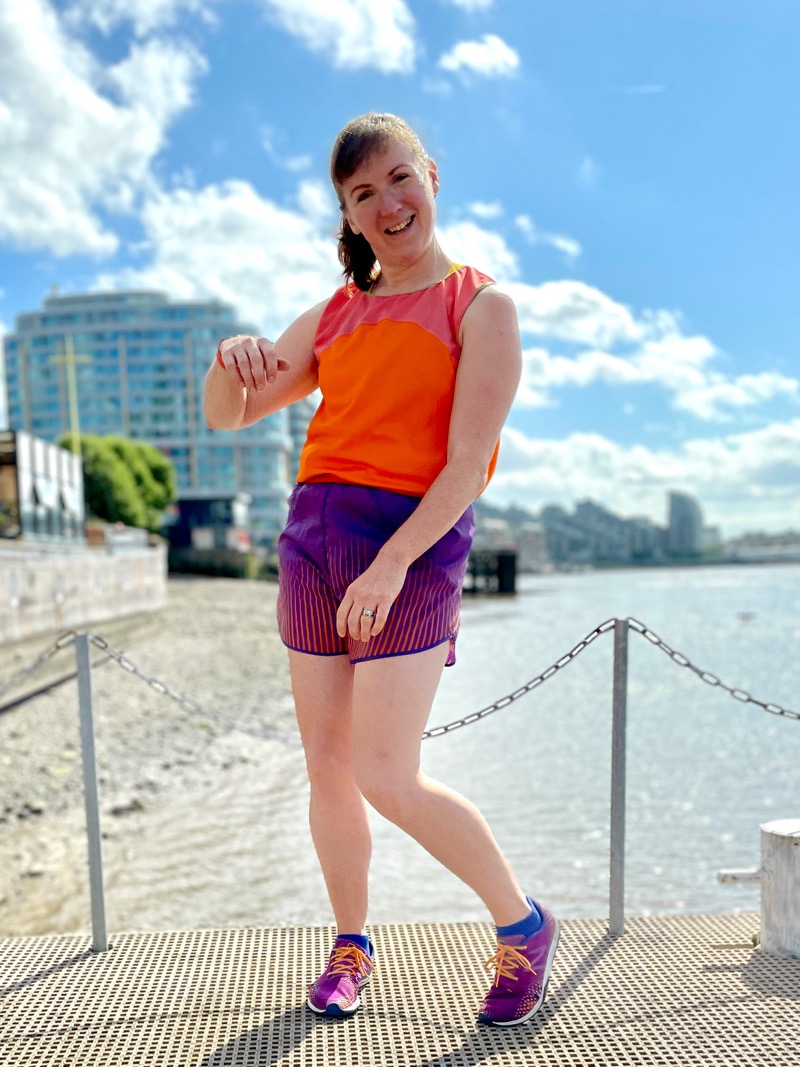 This fabric is so utterly perfect for this style of running shorts that I can hardly believe it – it's soft and supple, lightweight, but strong, and not stiff in the slightest like ripstop can sometimes be. It's nonstretch but the Threshold Shorts can take nonstretch or stretch fabrics so it wasn't a problem here. Miraculously, they still have it left in all four colourways (mint/chocolate, yellow/cobalt, tangerine/purple, and purple/magenta), too! I am sorely tempted to buy more just to squirrel away in my stash for next summer as a metre will hardly take up any room…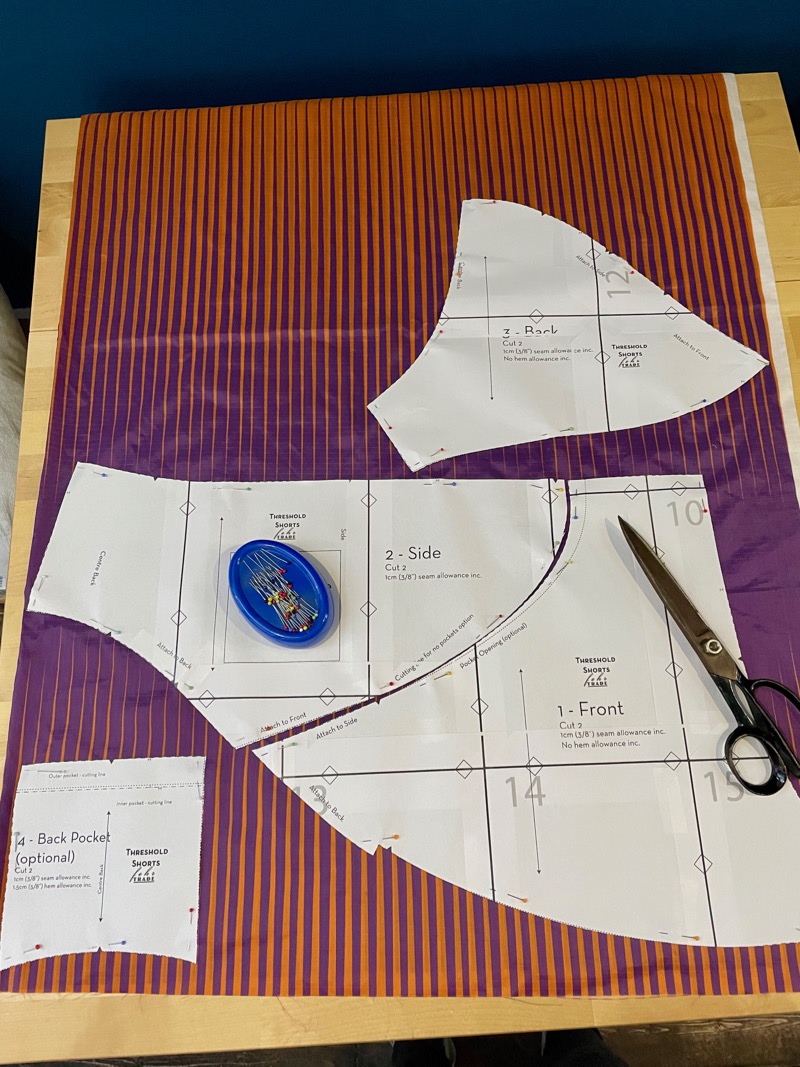 The fabric had barely hit my stash before I cut into it, this time in a Medium since I've gone up a size over the pandemic. I chose to just add the back pocket on this pair (no front pockets or integral runderwear), to keep things streamlined. I thought about omitting the curved front seam but ultimately resisted the urge to pattern-hack it any further.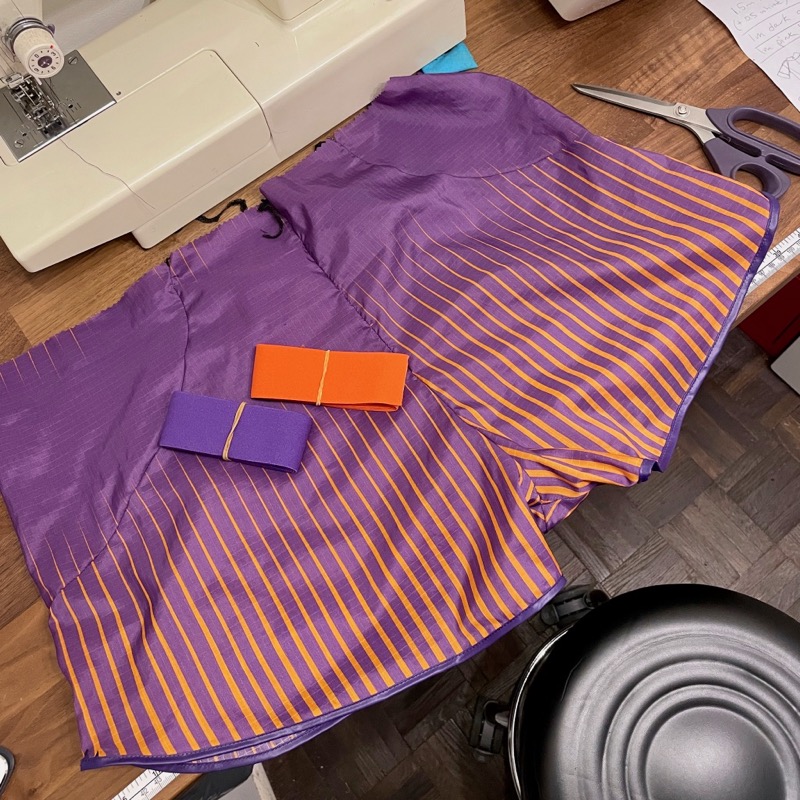 I also opted to use an exposed elastic waistband using the instructions in the Split Shorts design in "Sew Your Own Activewear". This gives a clean finish inside and out and means I could show off the orange Prym elastic from my stash (though I did debate about using the purple elastic!)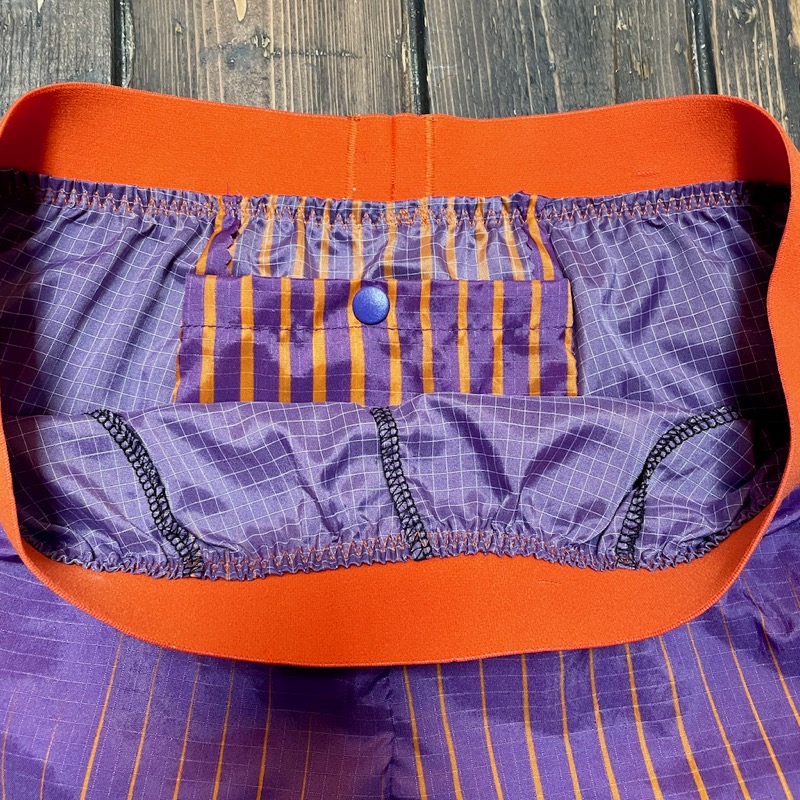 Because the height of the elastic is above the top edge of the shorts rather than folded down inside and covered, it does mean there's a bit of extra height inside the back pocket so I added a purple Prym snap back there just to make sure nothing falls out.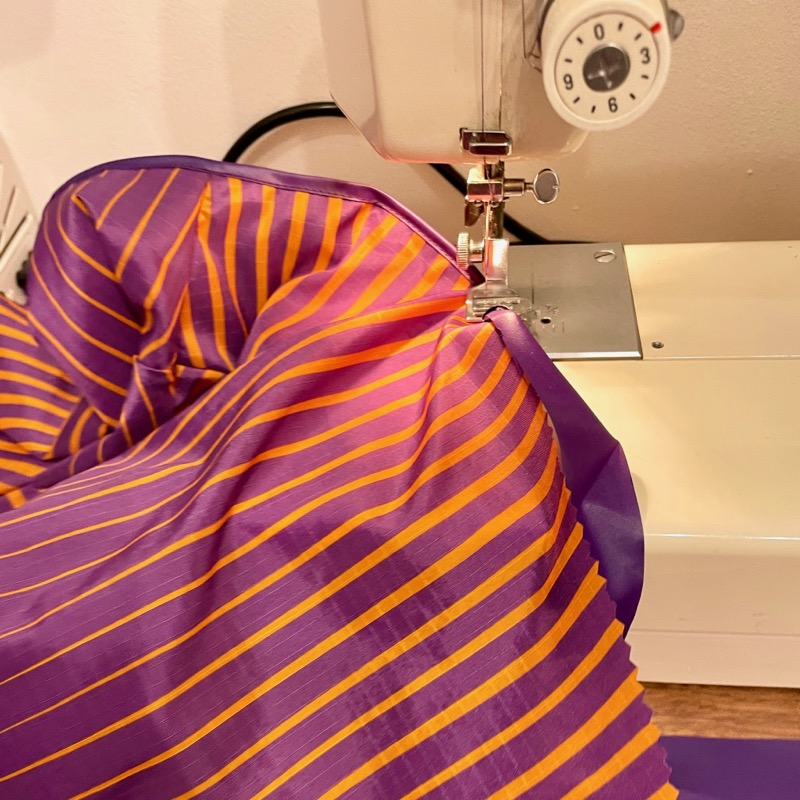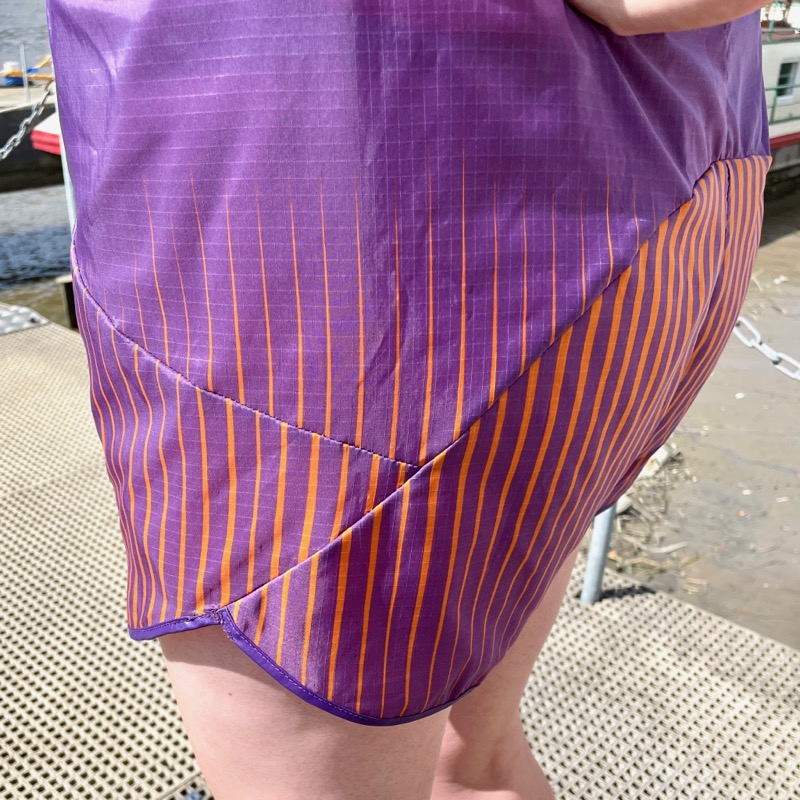 Instead of binding the hem with FOE, I decided this time to dust off my sewing machine's binder foot which I definitely haven't used in at least a decade. I had some coordinating purple lightweight waterproof fabric in my stash that I used for the binding, though I could've just as easily used the remaining striped ripstop as bias strips, too. Pro Tip: watch some YouTube videos and be 120% sure you've cut the right width of binding strips before attempting. This will save you a ton of frustration (ask me how I know!).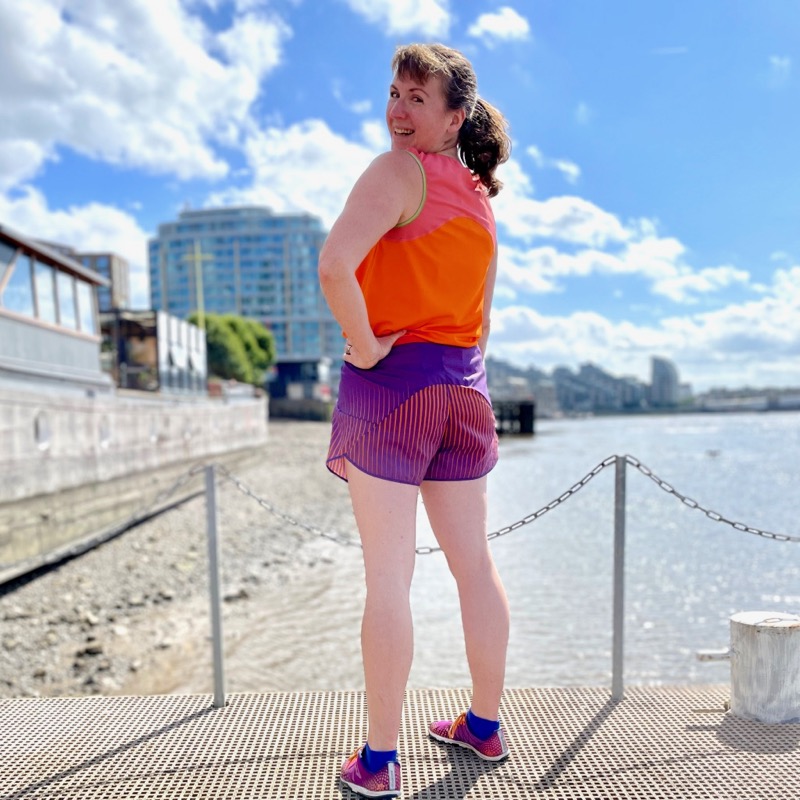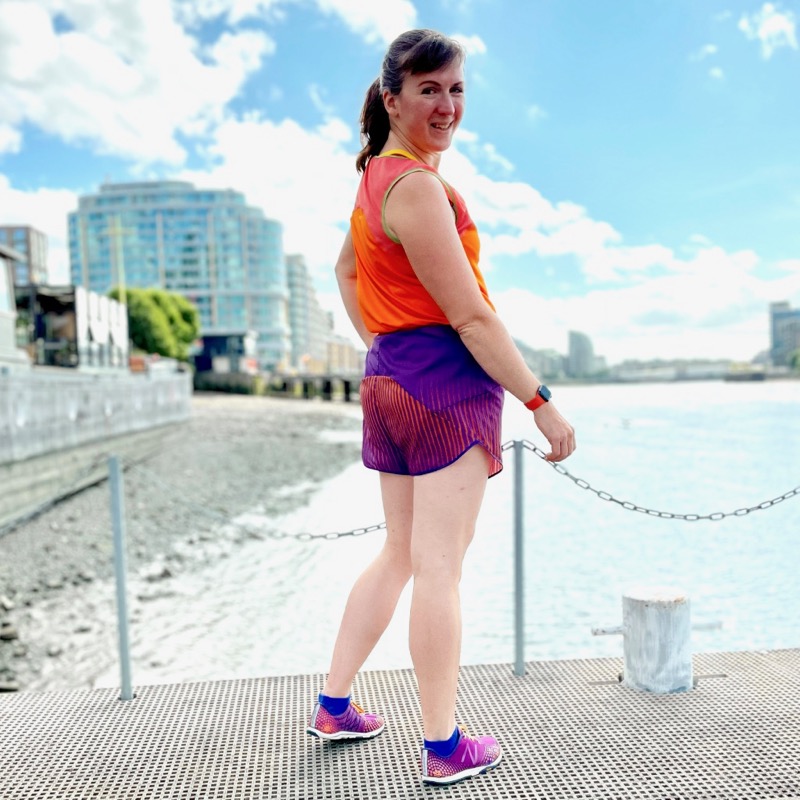 The stripes on the back seams don't line up 100% but I'm totally okay with that. I love the contrast between the dominant orange stripes and the purple and they even match my old favourite purple and orange trainers which are falling apart (I brought them out of retirement for these photos!). The orange VNA Top I made a few years back would've been a perfect pairing here but it's a bit too tight at the moment so luckily the German activewear top I made last summer is a suitable stand in.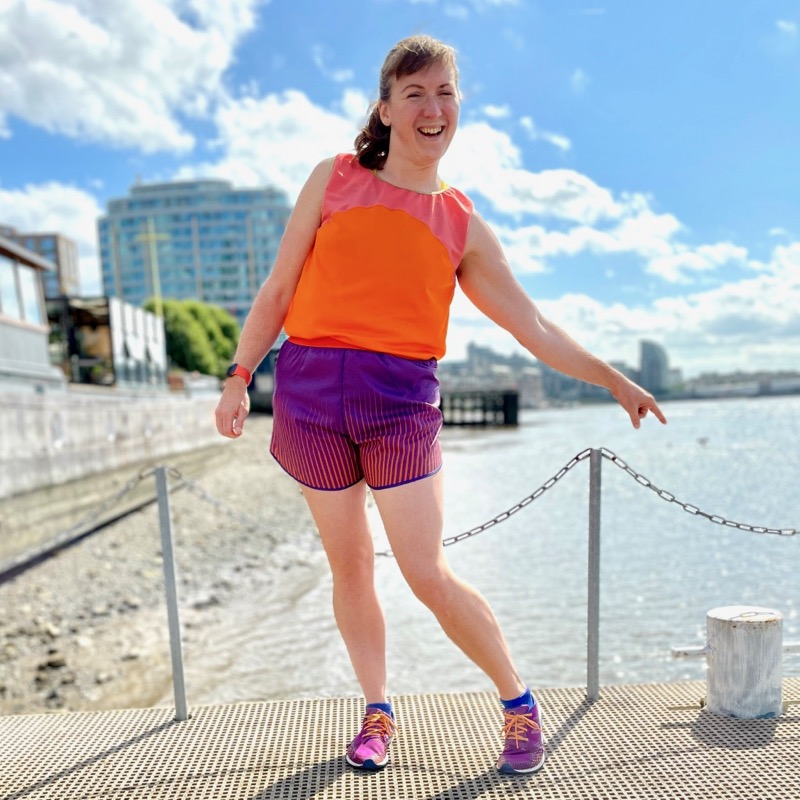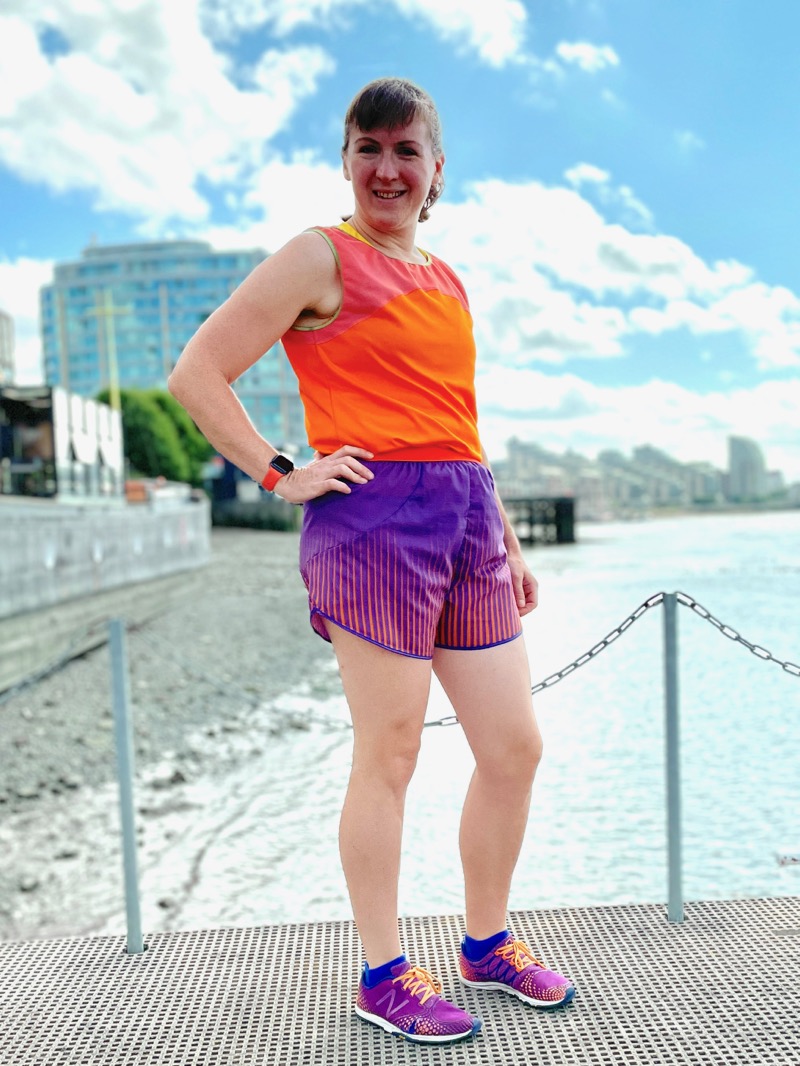 Back in 2014, I spent months drafting these shorts to have sufficient ease in the front leg so that they don't ride up while running, and I even ran Berlin marathon in a pair that year! The biggest complaint I hear about the Threshold Shorts pattern is that it's hard to find suitable fabric for it that mimics RTW running shorts – well go and grab this ex-designer ripstop while it's here, folks!!