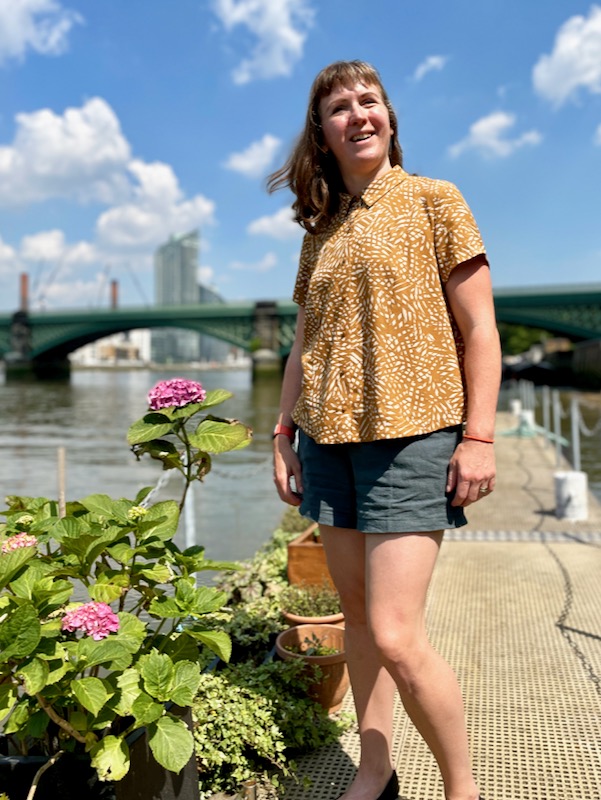 For once I've actually coordinated my sewing with the weather! Though, like most of my makes, this had a rather long lead time… I actually bought this 1.5m of Atelier Brunette "Shade Ochre" viscose fabric from Lamazi Fabrics last summer but didn't quite work out which pattern to pair with it until recently, when I decided I wanted to try another variation of the Saraste shirt/dress/top from the first Named book, "Breaking the Pattern".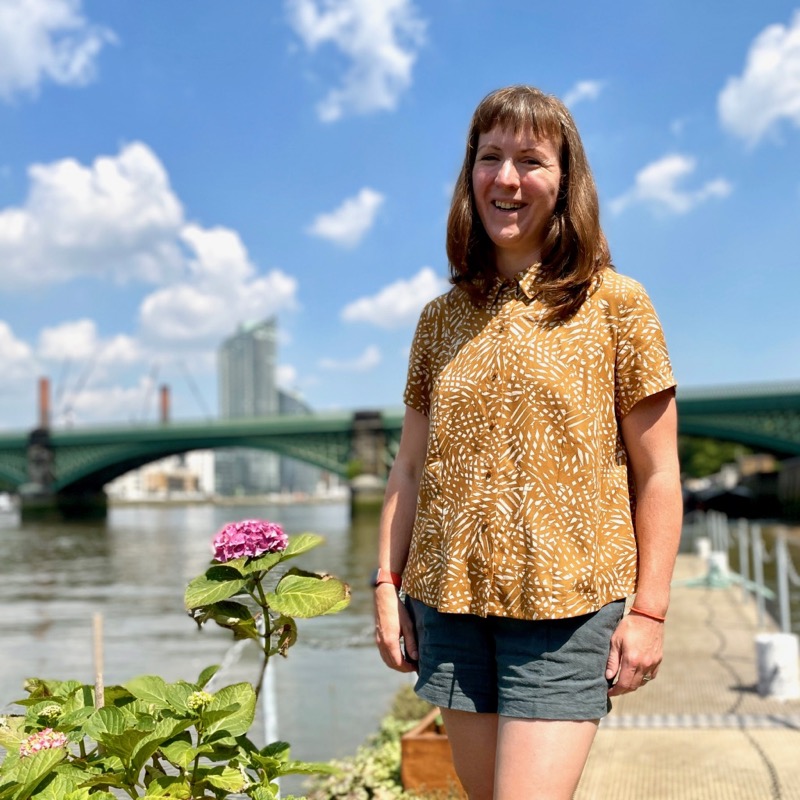 As you may recall, this is not the first time I've made the Saraste pattern in an ochre Atelier Brunette fabric!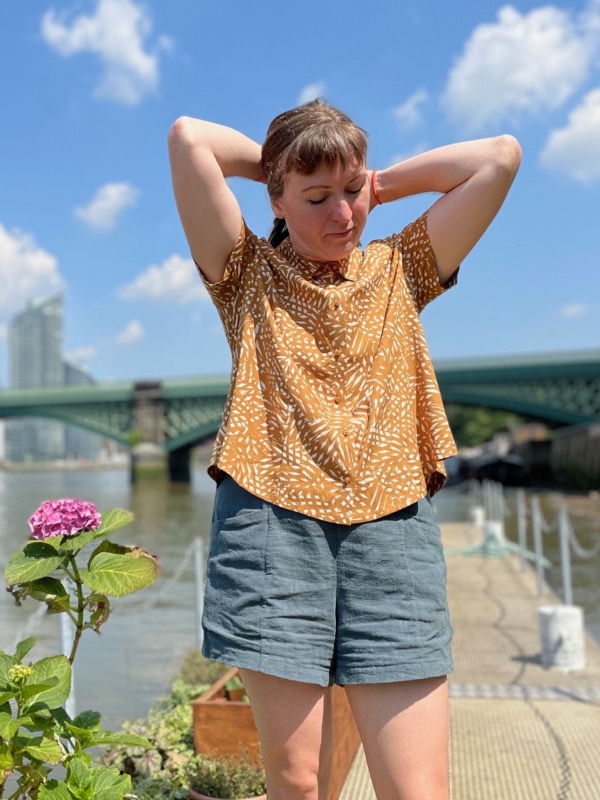 The best part about the patterns in the Named books is that you can mix and match, and this time around I went with the loose-fitting body of the Saraste Top (minus the big ruffle), added the collar from the Saraste Shirt, and the sleeves from a different pattern in the book (the Solina dress, just as I did for the shirtdress, which I adore). I meant to add the little ruffles onto the collar and even cut them out, but then totally forgot to insert them into the collar edges until they were already graded, clipped, and pressed. D'oh!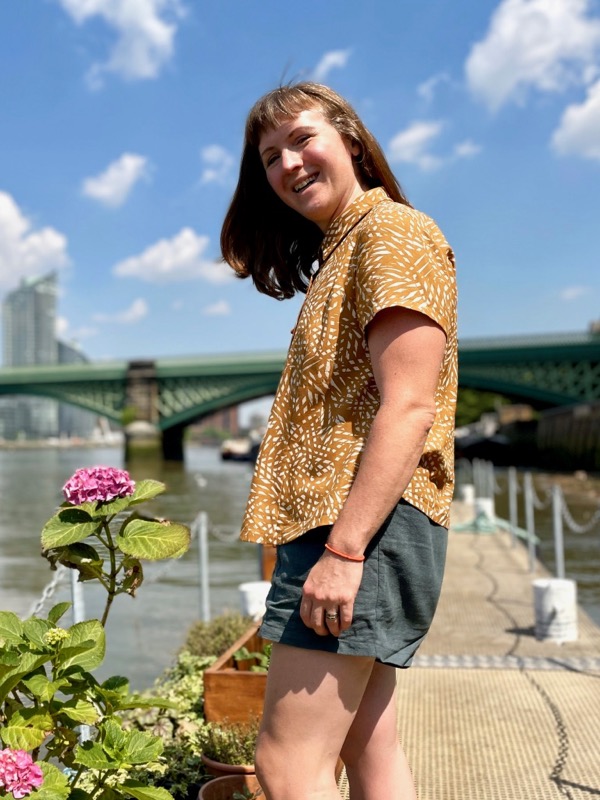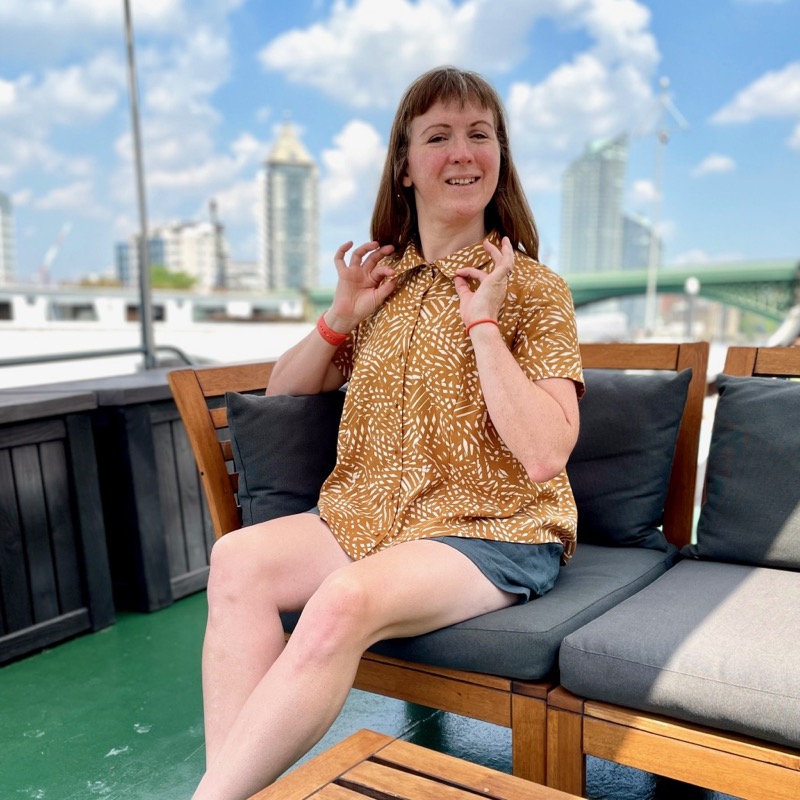 I didn't have any suitable buttons in my stash, but luckily Lamazi had some of the Atelier Brunette ochre jewel buttons in stock too, and they're perfect little delicate gems for this top!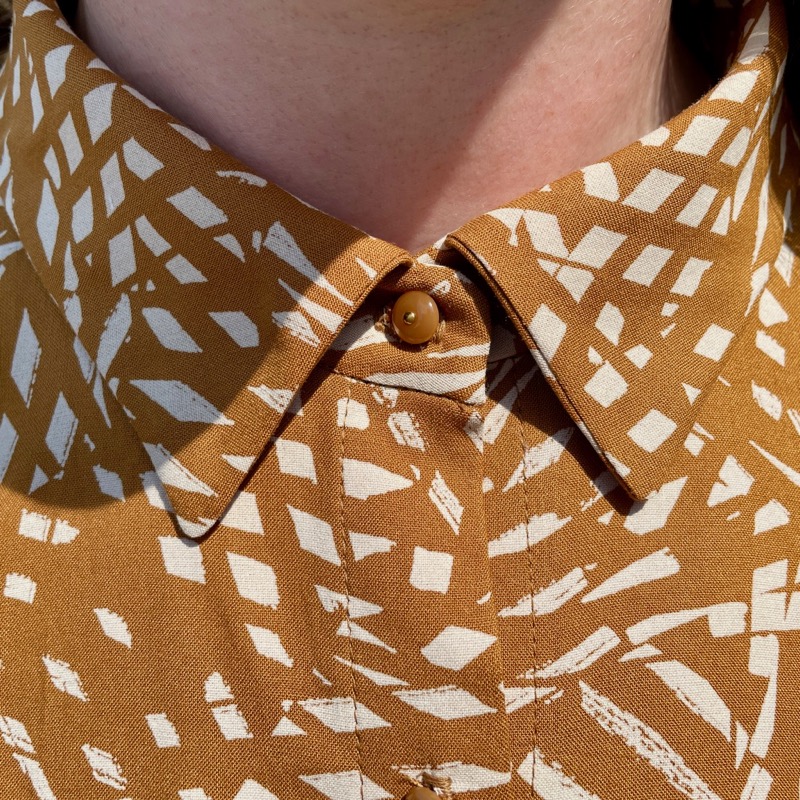 Even as I was cutting and sewing this, though, I felt unsure about the print – I am a Solids Girl through and through in my casualwear but there's something about the Atelier Brunette colour palette and prints that gets me every time. The busyness of this print is probably a contributing factor to me not cutting into the fabric for a year, and even after cutting out my pieces, I was deeply unsure whether this would be "too much" for me. Often with bold prints I feel like the print is wearing me, which makes me uncomfortable wearing it. I'm growing into this one now it's finished, but I guess time will tell.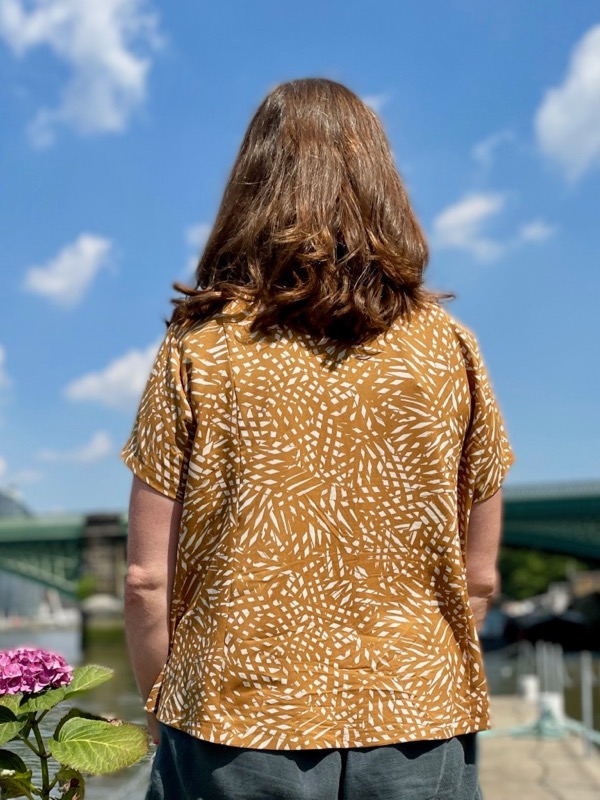 I really love that the body of this top has SO much wearing ease, almost like a trapeze shape, which wasn't entirely apparent in the book photos. I guess the ruffle is just SO in your face it's hard to discern the other details? But it's perfect for the hot weather we're currently having! The shoulders, neck, chest and sleeves have a slim/normal amount of ease, and then it just goes out from there down, which is a nice style.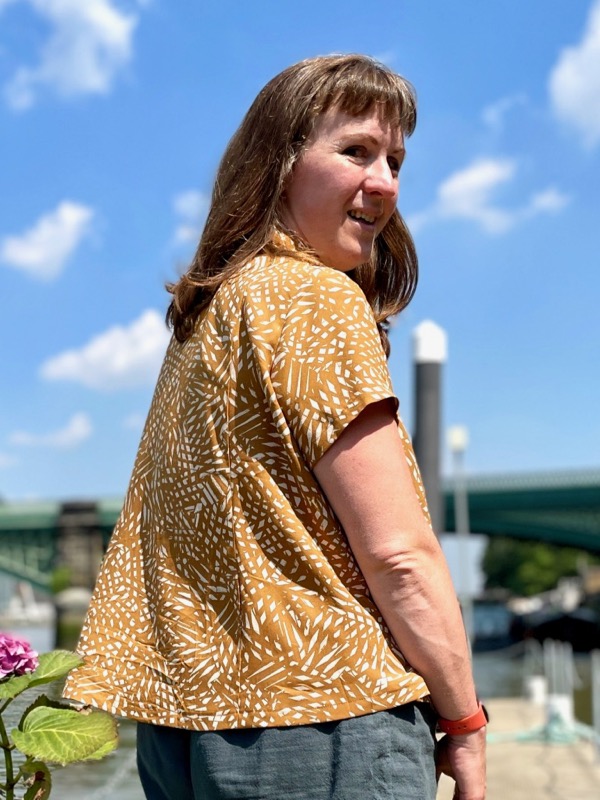 Again, like my shirtdress, I feel like the flowy, high quality viscose is a perfect match here for this pattern and I'm kinda pleased I waited so long to cut into it as now I've got a great summer top that's cooling, but still looks professional on work video calls!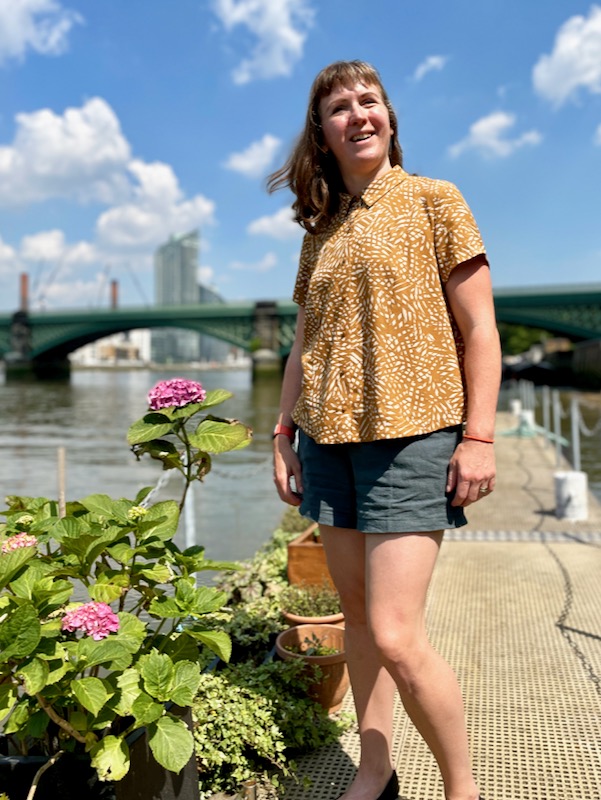 (Seen here with my recent ramie Pietra shorts, which are a BIG win for summer home working!)
And if you think that wasn't enough, I'm clearly on an Atelier Brunette/Lamazi kick because my next garment uses their fabrics, too, though not in this same ochre shade!