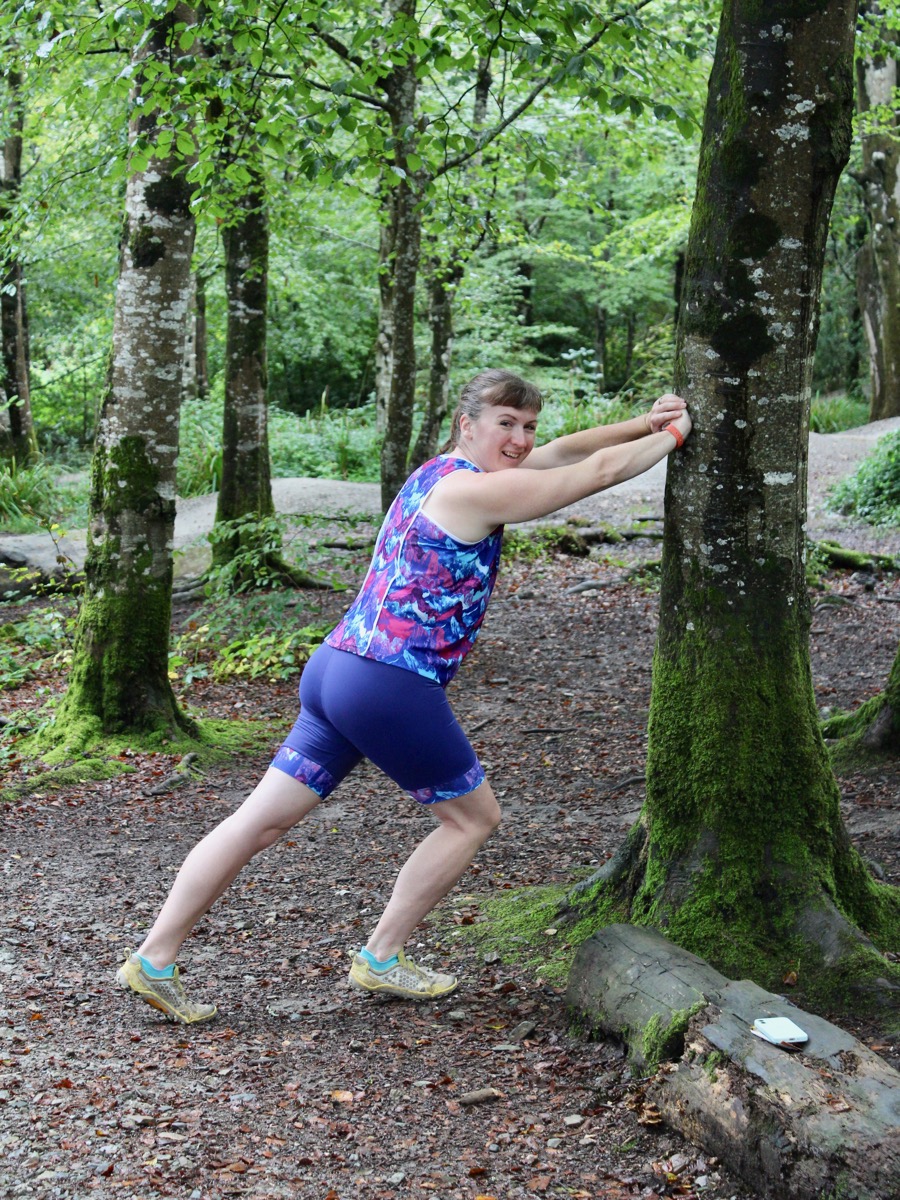 Today it's time to look closer at our third and final sample of the new Tenacity Leggings pattern, and it's one that got a true testing – immediately after the photoshoot I set off on a run around the Lanhydrock estate, in Cornwall, even though it was fairly muddy, because I just couldn't help myself! Also it was super fun to be able to play with my friend's lab, Freya, for some of these photos. I guess this makes her my first "dog-lete model"??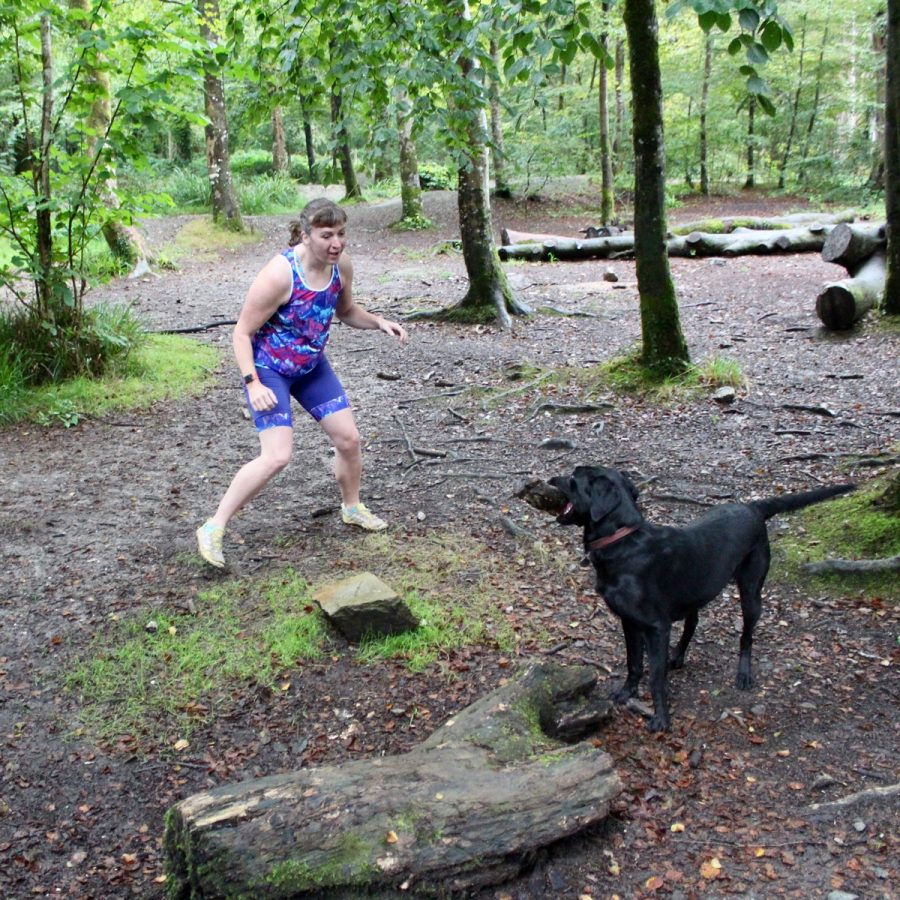 This Tenacity Leggings sample features:
Shorts length
with optional mesh pocket
and optional back pocket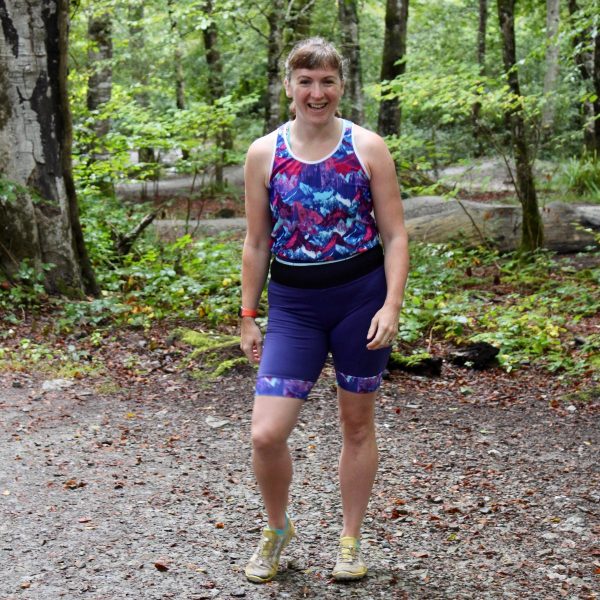 Fabric: Funkifabrics "Alps Pink" printed onto Spider base fabric (gifted, and leftover from my Alpine cycling set) plus Tia Knight supplex in "Ink Blue" colourway (sold out)
Mesh: Tia Knight Power Mesh in "Black" (Note that I could not classify this as a "Power Mesh" myself – it is much more a "Stretch Mesh" IMHO)
Paired with: A self-drafted top I've been playing with all summer which might get released as a pattern next year… 😉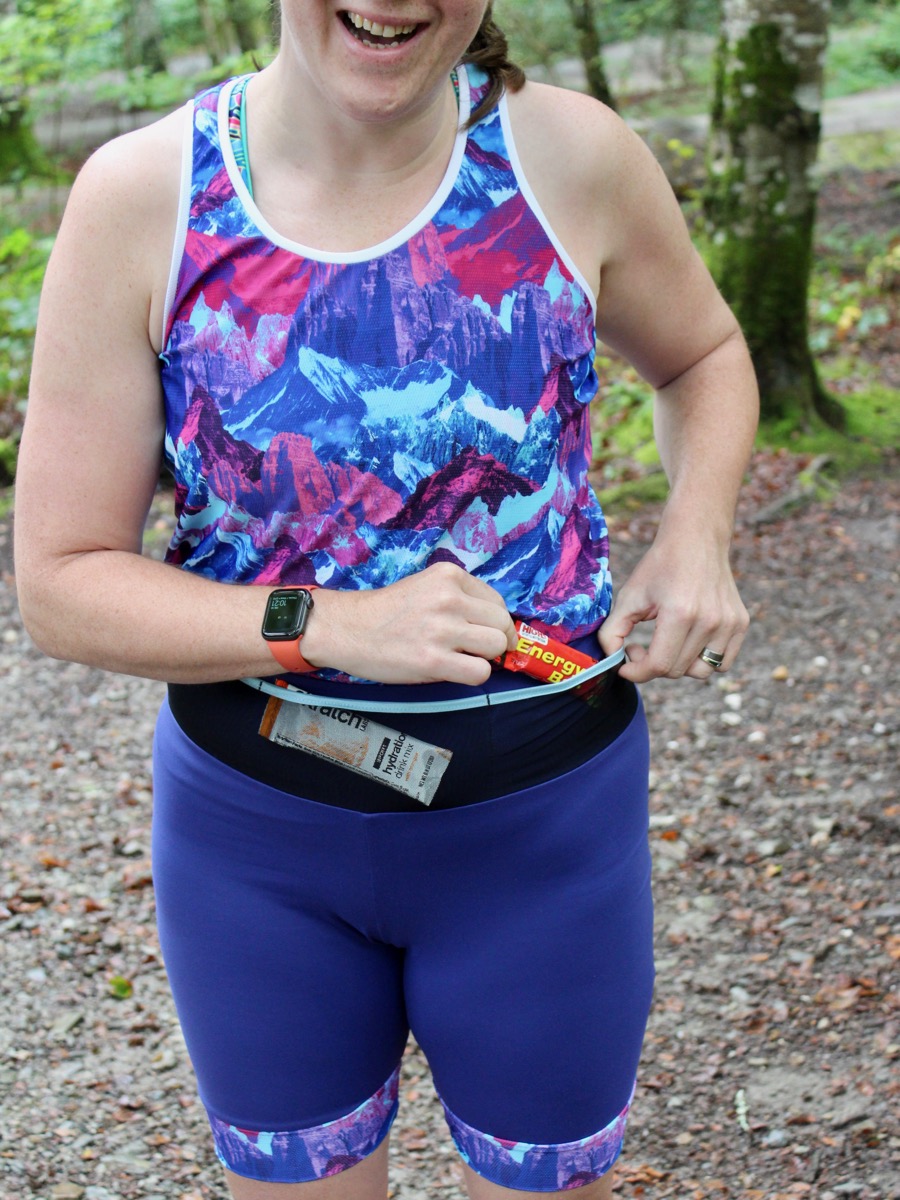 I feel like I've already talked so much about both of these pocket options, but having the ENTIRE waistband be covered in pockets is such a game changer for long activities where you need to bring along a bunch of stuff (okay, snacks!).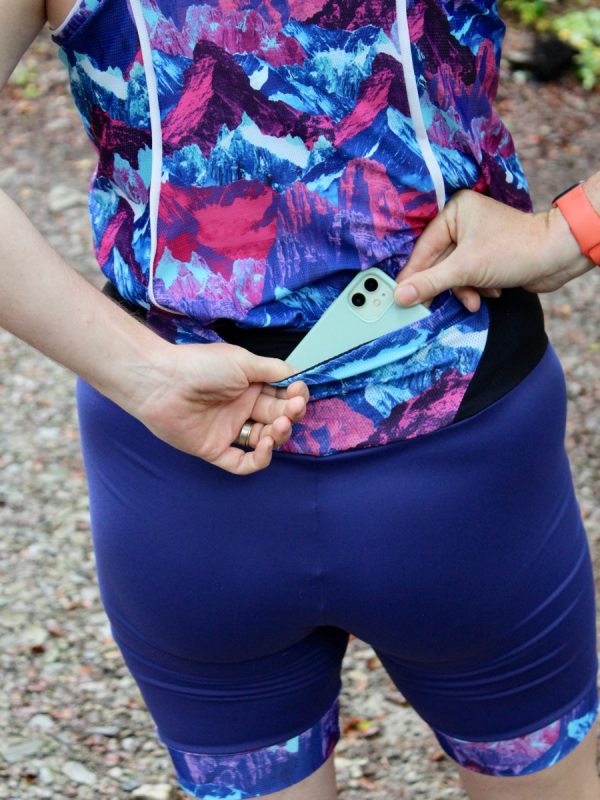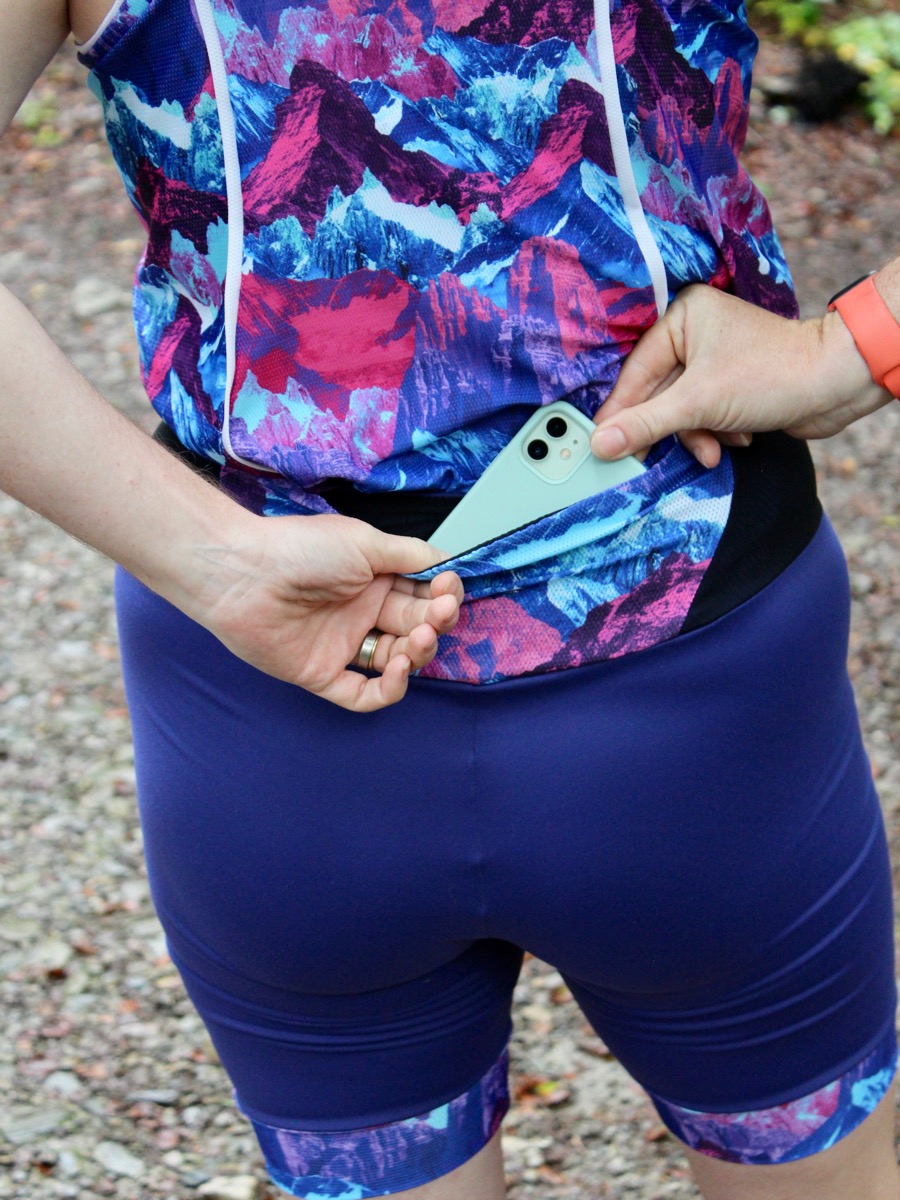 I try to be impartial, but I love these shorts so much and I think they might be my favourite of the Tenacity samples! I can store so much in the pockets, and they were so comfortable to run the Royal Parks half marathon in October!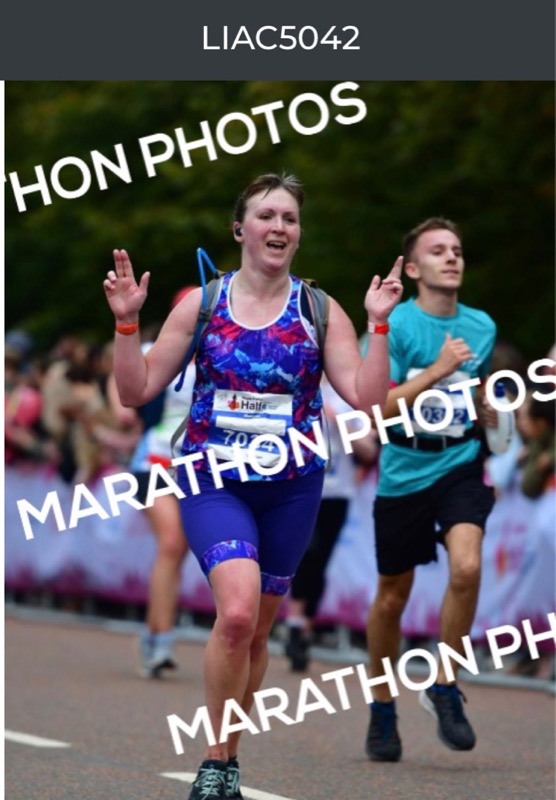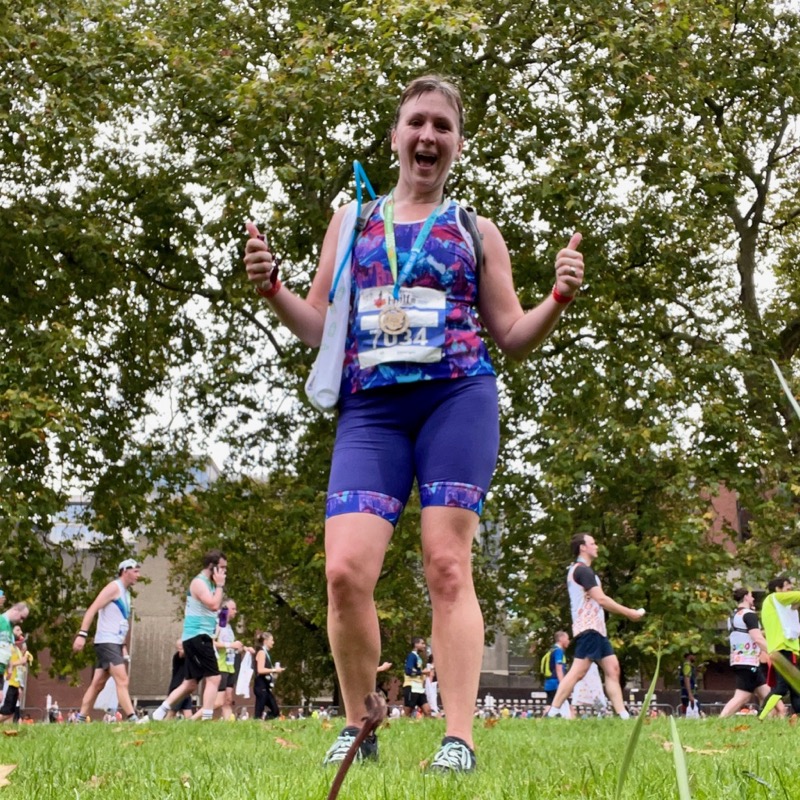 A half marathon will always put any pattern to the test, but both the top and the shorts performed perfectly on the day, keeping me comfortable and concentrating on my pacing, rather than what I was wearing. Plus I love that they coordinate together with the colours and using the mountain print on the shorts' band, so it looks like a coordinated set!
Now that you've seen all three samples, I'd love to know – which is your favourite? Which combinations of the optional extras would you add to make your ultimate leggings, capris, or shorts?