As you all know, I am a huge fan of bamboo jerseys for workouts when you won't be sweating so much (I see you, yoga and Pilates fans!) so I knew I had to make one of our Versatili-Tops samples in it! The pattern not only comes in Tank and Tee versions, but the Tee also has your choice of short or long sleeves, which means this one pattern really can work for both summer and winter workouts.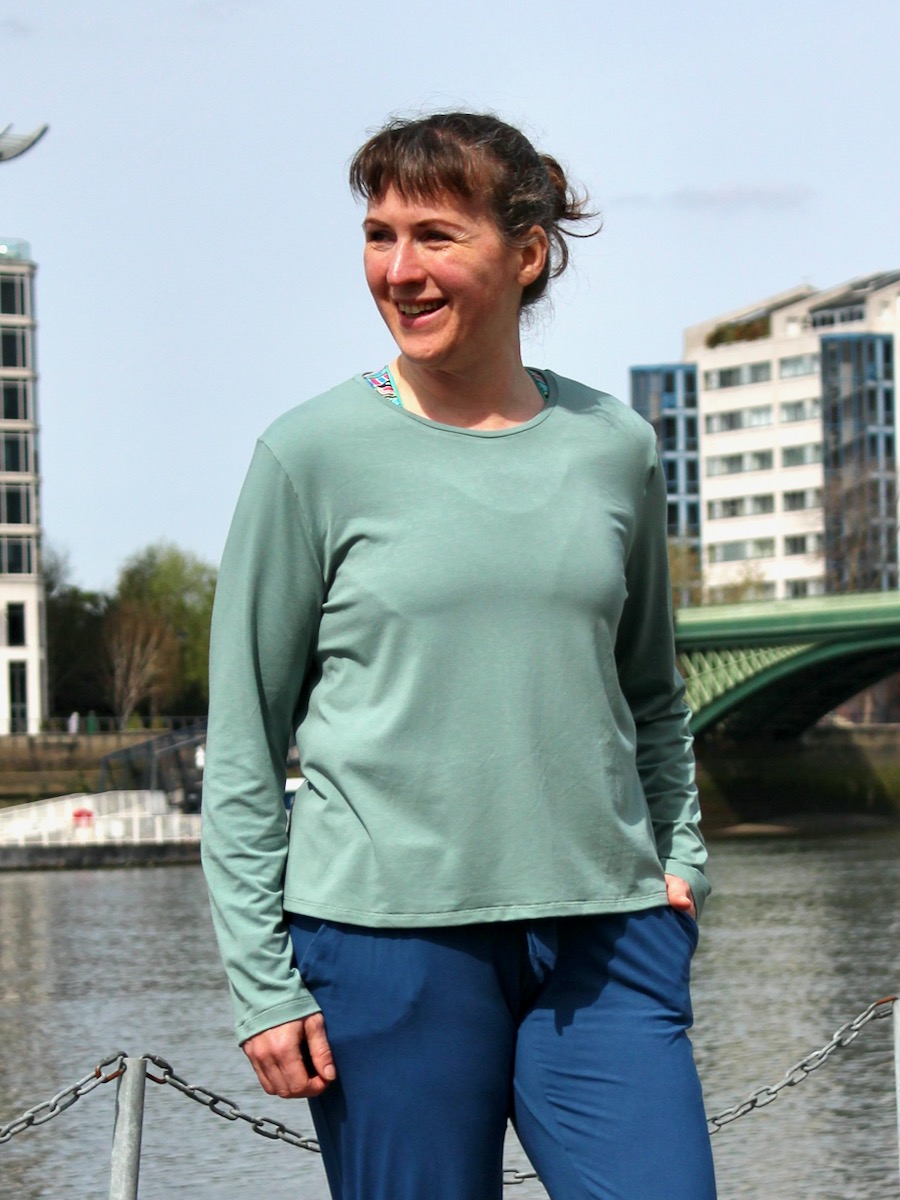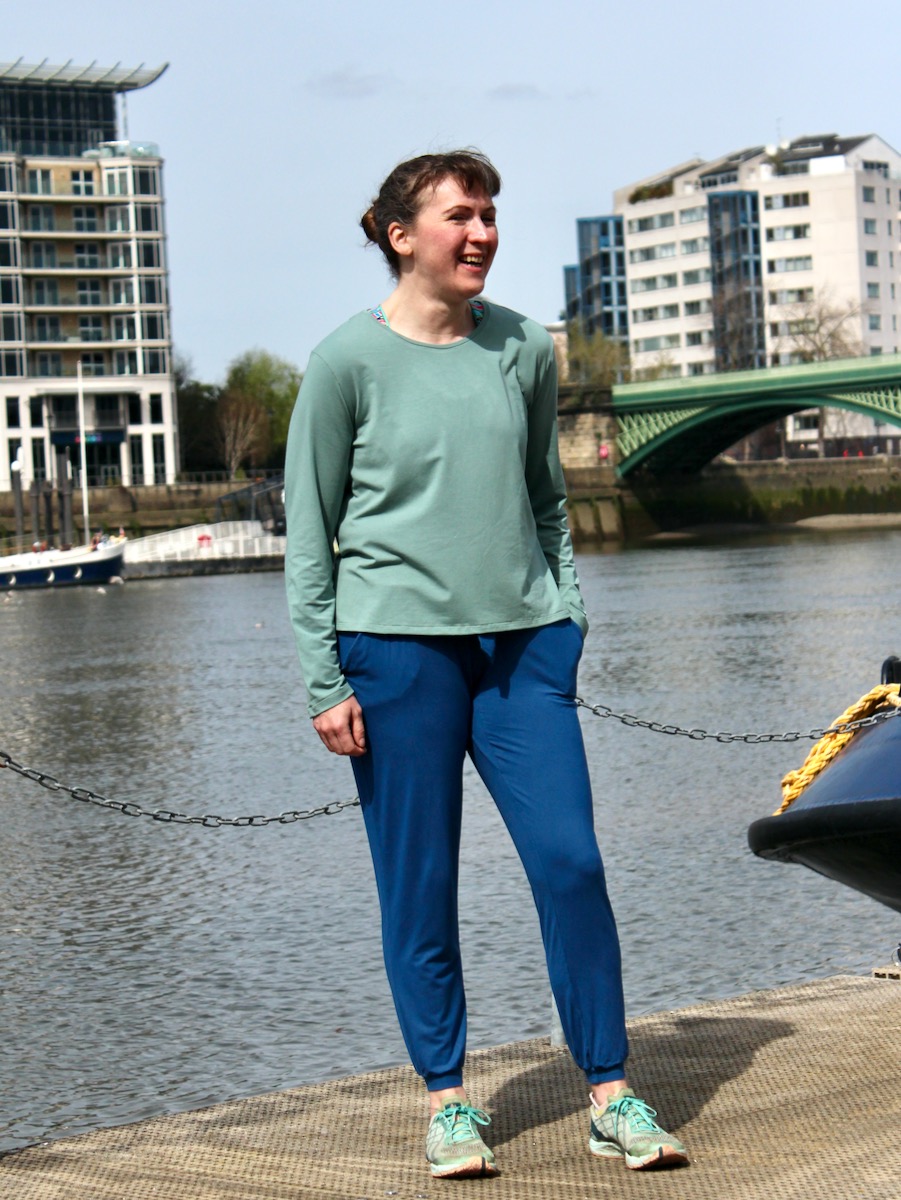 I've had this bamboo jersey in "mint" colourway (though I definitely would call it more of a slate blue) from Textile Express in my stash for just over a year now and I have no idea what took me so long to sew it up. It's a very "Me" colour, and it's just so soft and lovely to sew and to wear. At £9/m it's also a lot cheaper than other UK sources for bamboo jersey so I wasn't expecting it to be so nice, frankly!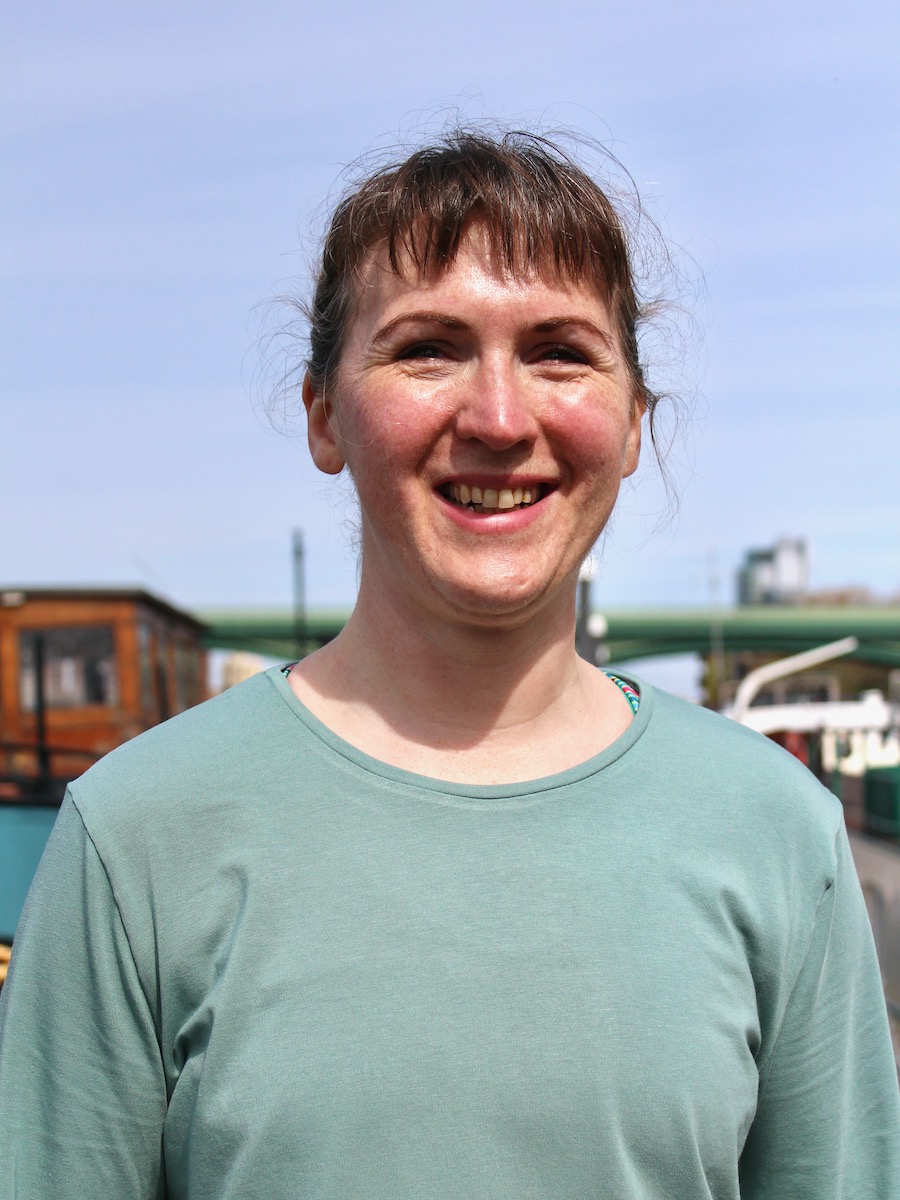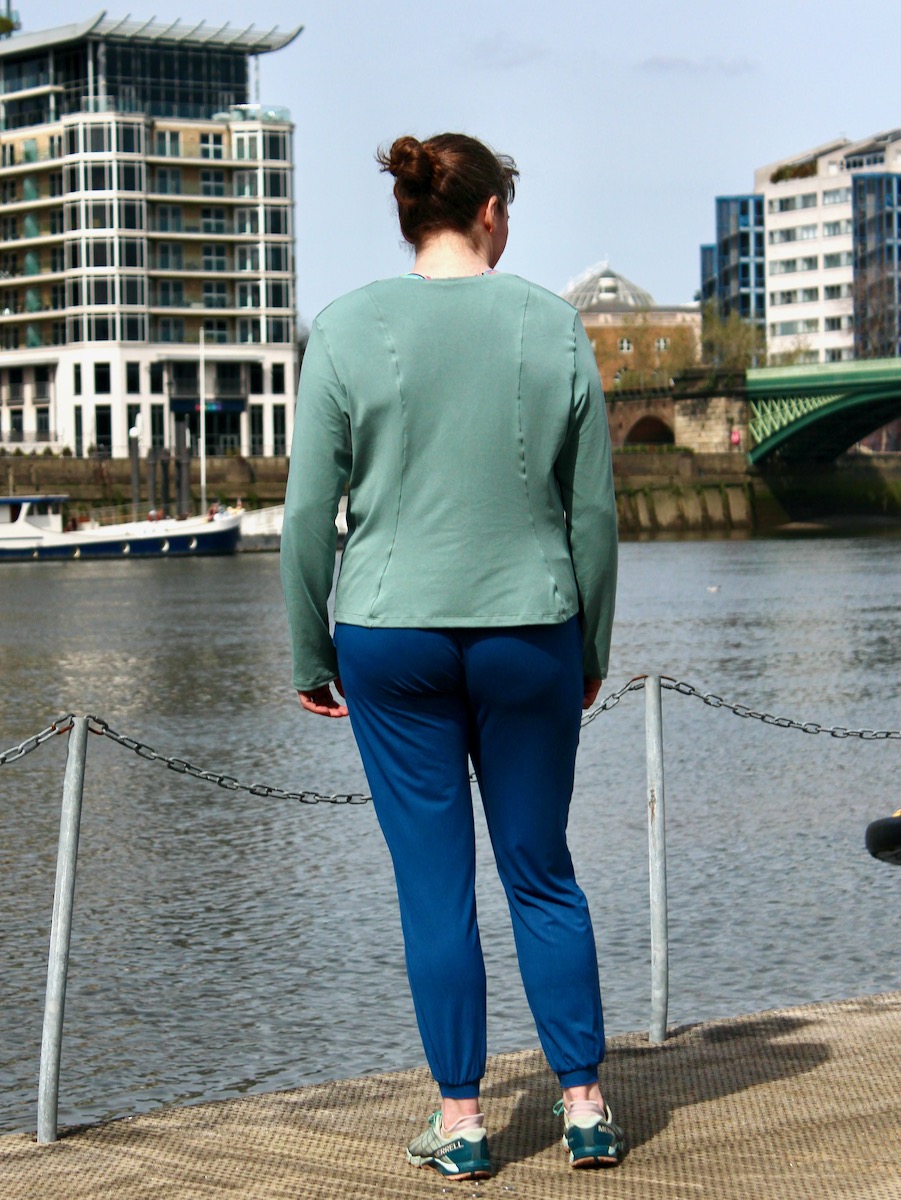 I paired it here with the Knot-Maste Yoga Bottoms (also in bamboo jersey!), which make for a great combo, if I do say so myself! You can also swap the sleeves between the Versatili-Tee and the Knot-Maste Yoga Top, so you could add the knot sleeve detail here if you fancied it, too.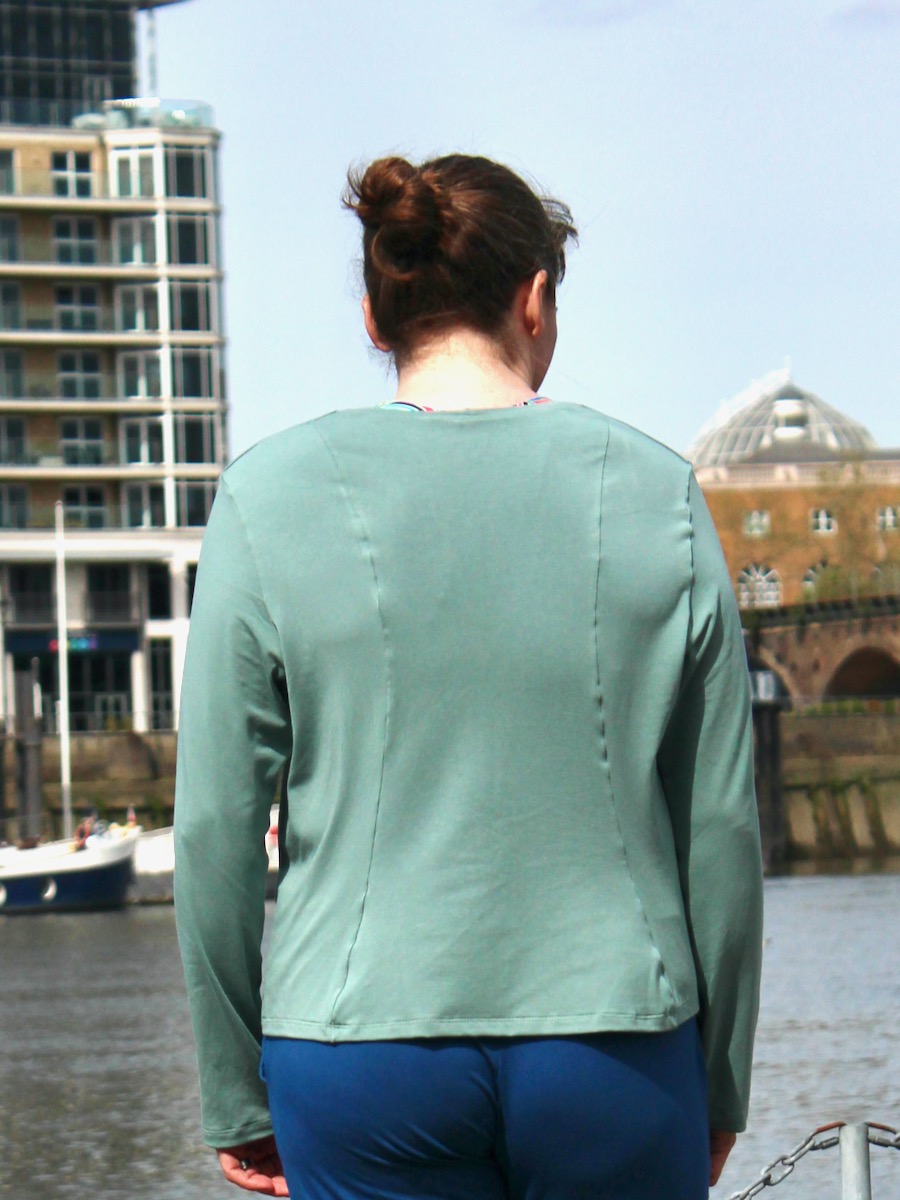 With its higher neckline, long sleeves, and boxy cut, this would also be suitable for those who prefer to dress modestly for exercise.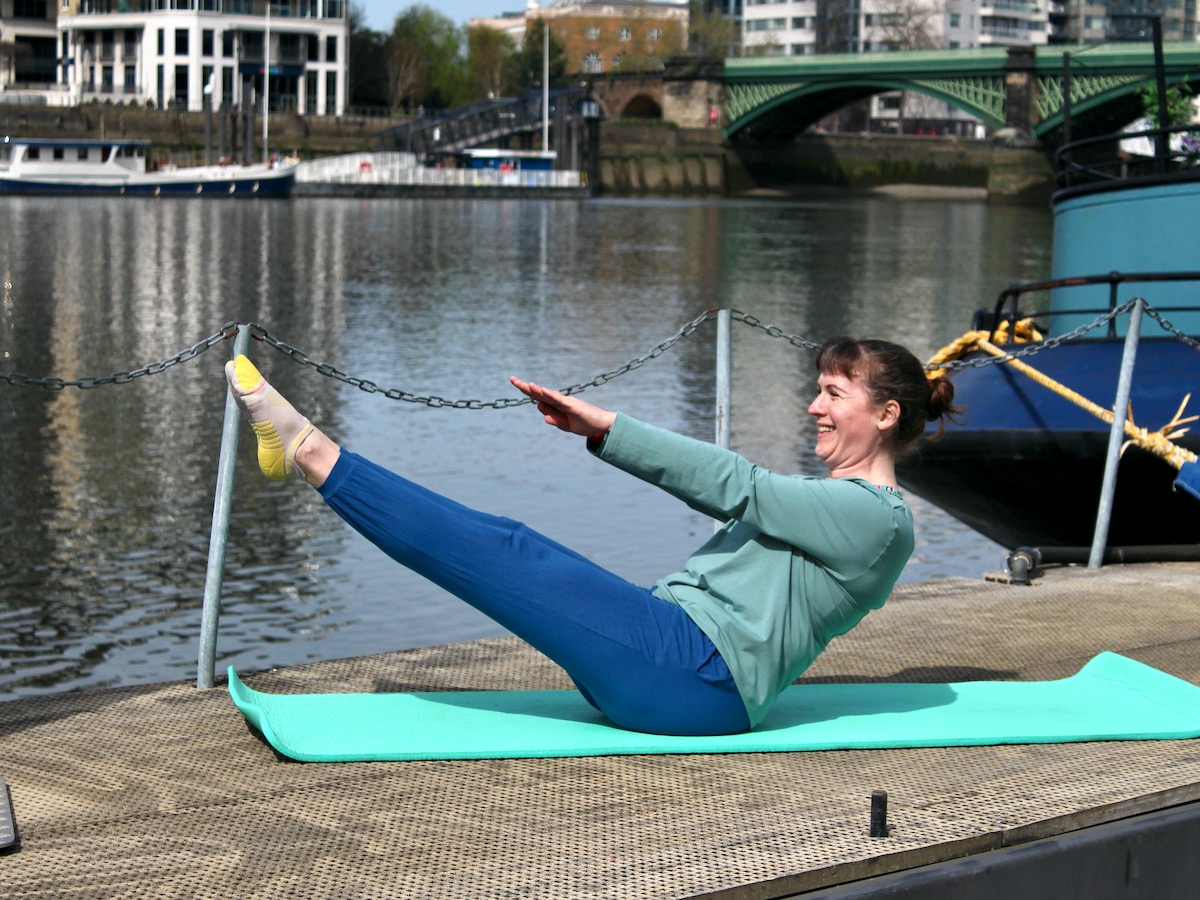 I couldn't resist trying out some of my favourite Pilates moves outside, even if the neighbours were giving me funny looks! It's taken me several years of weekly practice to be able to do a respectable Teaser so I'm not afraid to show it off…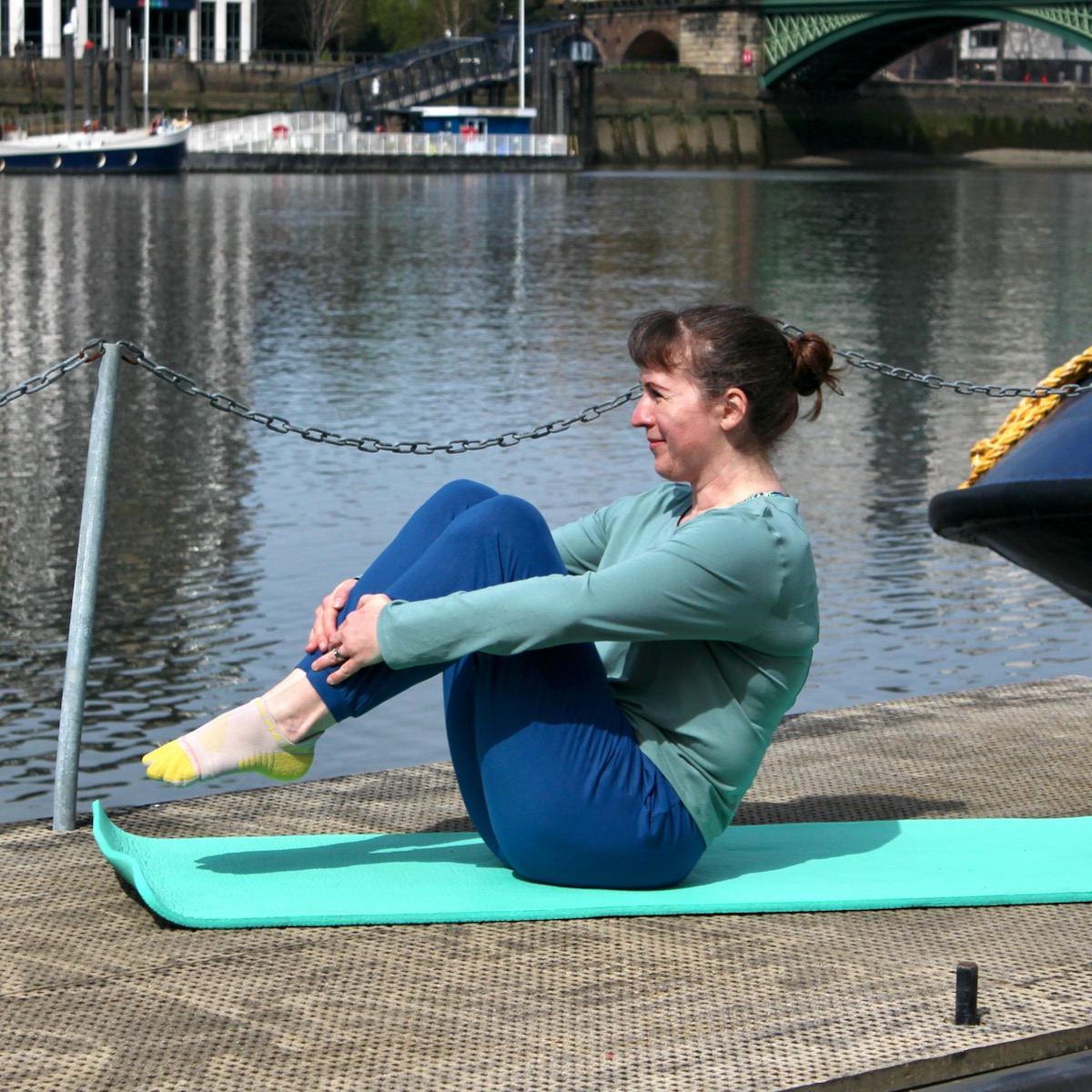 Remember – you can get this new Versatili-Tops pattern (and all the others, too!) for even cheaper right now! Use code VICEVERSA for 20% off all patterns until the end of April at shop.fehrtrade.com