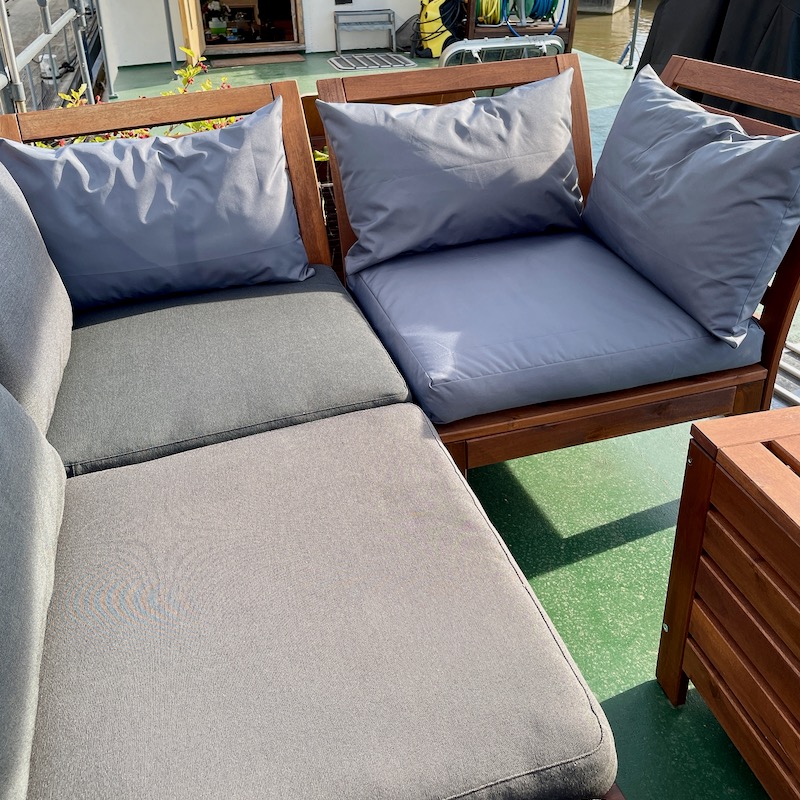 Home dec sewing is a necessary evil. I've done a LOT of it over the years, but pretty much all of it is because buying the equivalent is usually impossible due to the custom measurements needed. Unfortunately, I've built up quite a backlog of home dec sewing because (like alterations and repairs!) I loathe doing it.
So in an attempt to actually get it done, I've decided to incorporate it into my Summer Sewing Plans this year, mixing it up with much more fun garment sewing!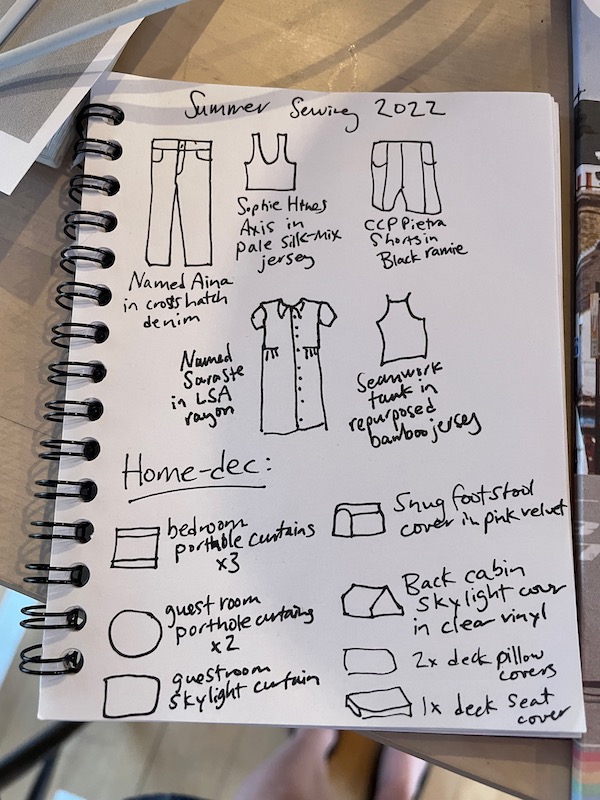 The first of my home dec projects to tackle was some replacement cushion covers for the outdoor sofa. Buckle up for a long but not very interesting story, sorry! We've had our Ikea outdoor sofa for quite a few years, along with the base and back cushions to go along with it. Because it was expensive, we take care of it – dutifully packing the cushions away overnight, covering the wooden bases in winter, and occasionally sanding and revarnishing when needed.
J decided that he wanted to expand the sofa from an L to an uneven U shape (there's a skylight in the way to prevent it being an even U) so when Ikea finally had the wooden bases in stock after 2 years, he leapt at it, even though the cushions were out of stock. As it just so happened, one of our neighbours had the same deck sofa as us, but he had been leaving the cushions out all the time in summer and hadn't covered the wood in winter or done any resanding to it, so he was getting rid of the base, and gave us the bottom cushion and the three back cushions we needed to fill our new sections.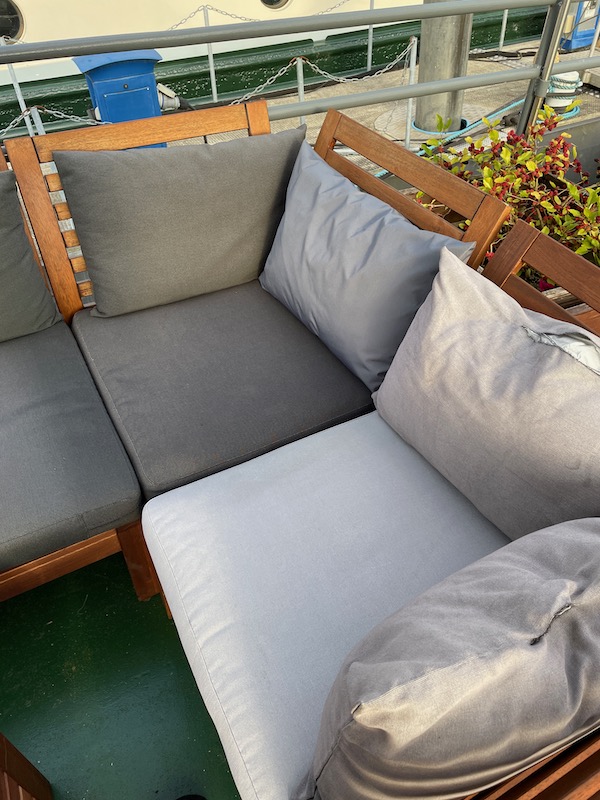 Unfortunately, as you can see, his were not only faded much paler than ours, but in places the fabric was actually falling apart due to UV damage. I scoured everywhere online to try and just buy replacements, but nothing was available in these dimensions, so I resigned myself to sewing replacements even though I knew the fabrics wouldn't be a perfect match. I found some waterproof, outdoor fabric at Fabrics Galore, and got to drawing out my cut plans: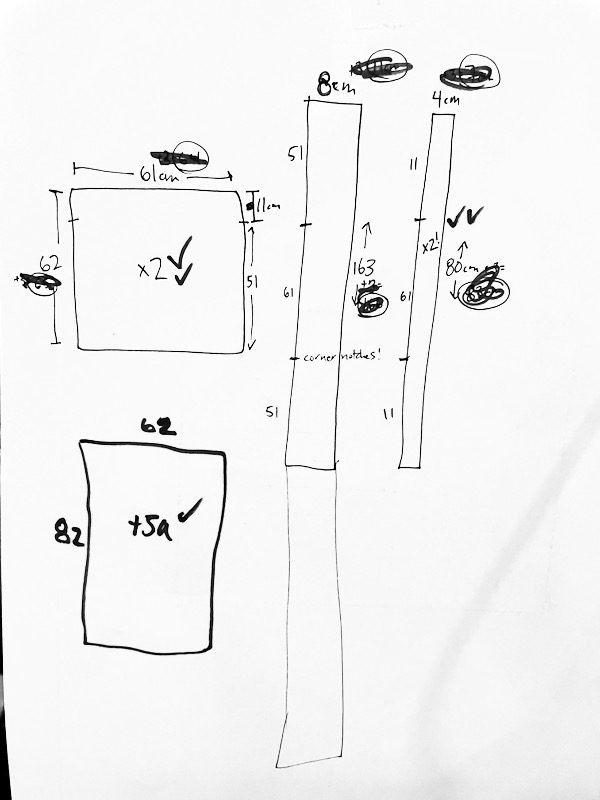 The precision marking and cutting on projects like this is far worse than the actual sewing in most cases, but I'm getting better the more I do them. The zippers on the faded cushions were still perfectly good, so I unpicked all of those (saving me £2-3 each) to reuse, even doing two of them in a car journey (what can I say, I like to maximise my time and car journeys are booooooring).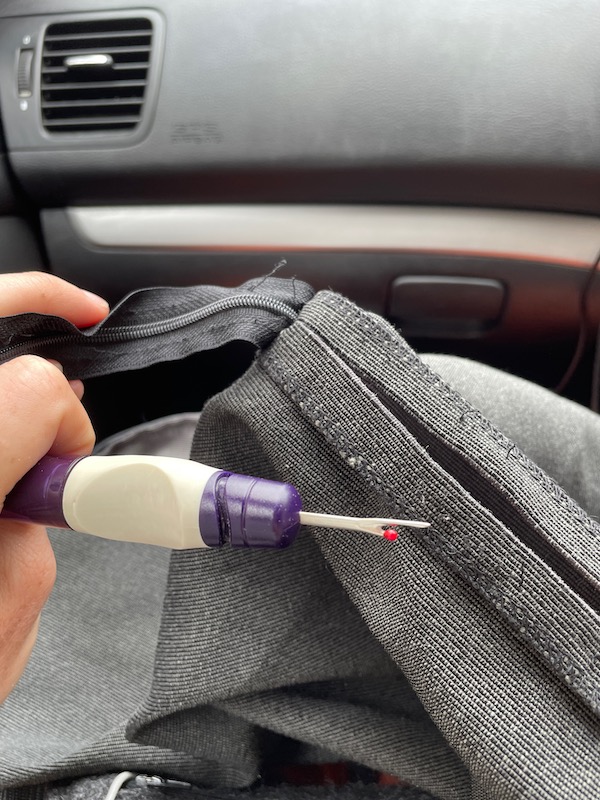 Home dec sewing is never fun, but I've sewn far more ornery fabrics (the skylight covers and that sticky upholstery velvet come to mind!).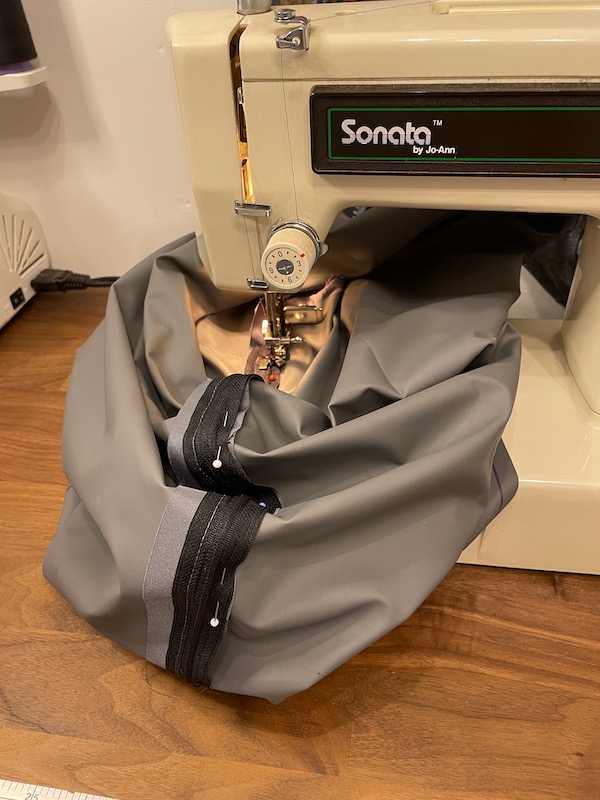 And the finished cushions look far, far better than the old ones. As I was expecting, they're not a perfect match, but they are now something we're not ashamed to have guests see – and we are doing lots of outdoor entertaining this summer! And I'm not bothered enough by the mismatch to buy metres upon metres more fabric to sew 20-odd more covers, that's for sure!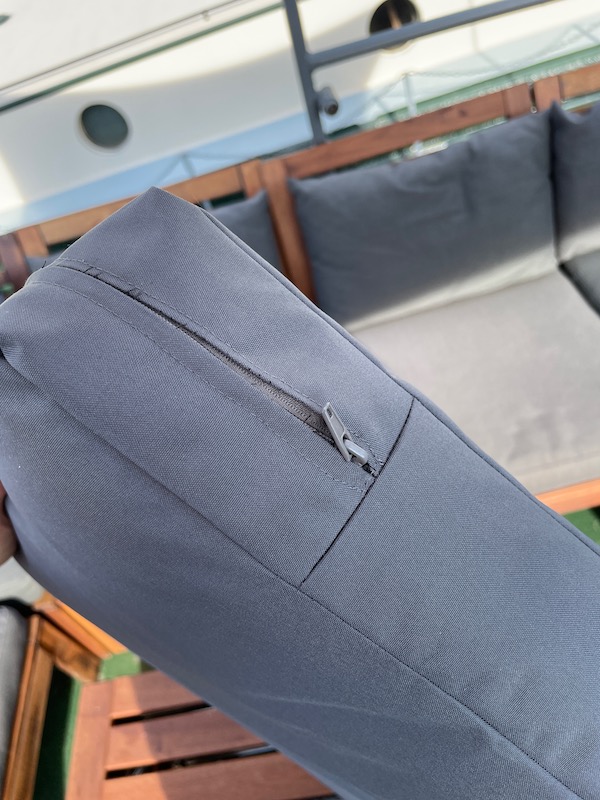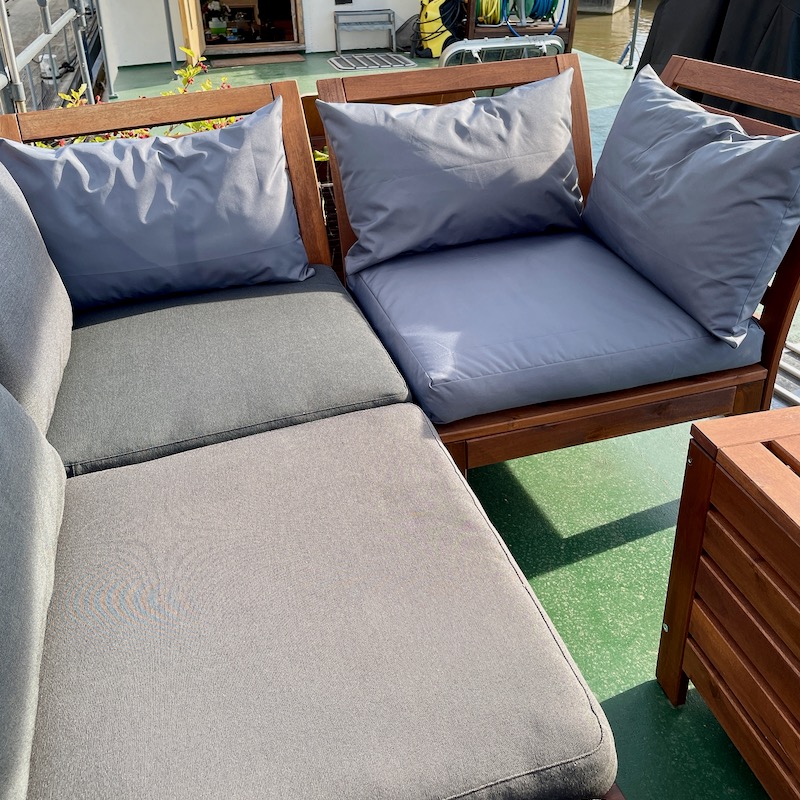 I also managed to sew up another project at the same time as this one, but it's a garment that's not even on my summer plans, oops!