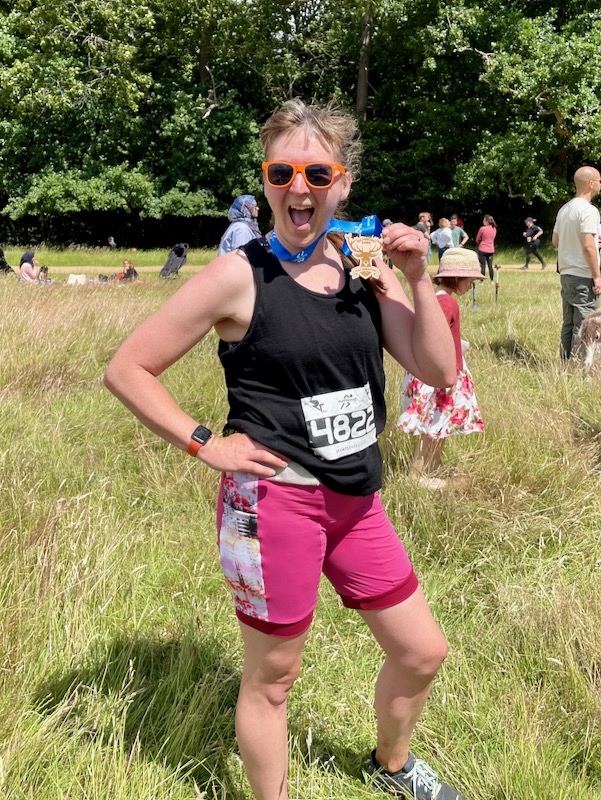 When we released our Tenacity Leggings last fall, I may have mentioned that the waistbands between them and our Rouleur Leggings were interchangeable, but it's another to just SHOW you that they are! Being able to mix and match between the two gives you so much more flexibility and the opportunity for even more pockets – so guess which one I did!?!
Yes, of course I opted to use the Rouleur Shorts bottom with the banded hem and folded side pockets (from View A), combined with the Tenacity Leggings waistband with both the wraparound mesh pocket and the integral back pocket. So in total there's 7 pockets in these shorts!
On top of wanting to demonstrate the interchangeability, I also wanted something new to wear for a local half marathon I was running in Richmond Park. I was hoping to be able to race it, but seeing as how it was only 3 weeks after I cycled 100 miles, it meant I really only got one solid week of training in between a recovery week from the ride and a taper before the half. So if I wasn't going for a time, I may as well look good, right?
My first port of call these days for activewear that isn't new pattern "perfects" is to start with my overflowing lycra scraps drawer, where I found some pieces of a favourite lycra print I'd bought in NYC and made into leggings. I'd actually pinned a note that said "Rouleur Side Pockets" to these scraps, so I used it as my building block, finding a metre of hot pink Life Recycled from Funkifabrics and scraps of dark red wicking lycra from Discovery Fabrics that I'd previously used in my Tokyo-inspired cycling set. I quite liked the way they all coordinated together, even though I very rarely sew or wear pink these days!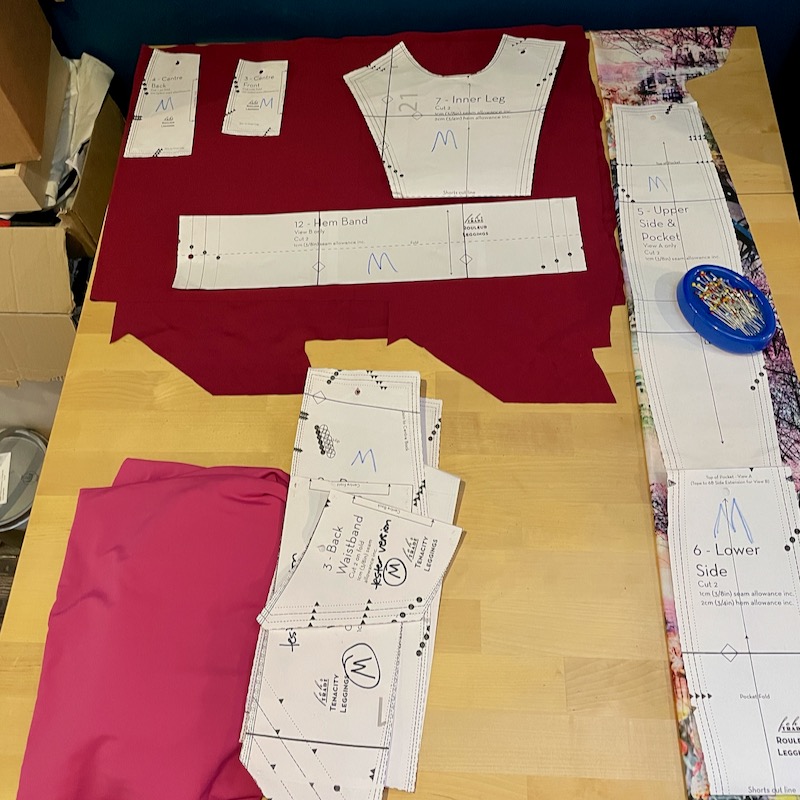 Combining these two together was ridiculously simple – first I constructed the Rouleur Shorts according to the instructions right up until the point where the waistband is sewn.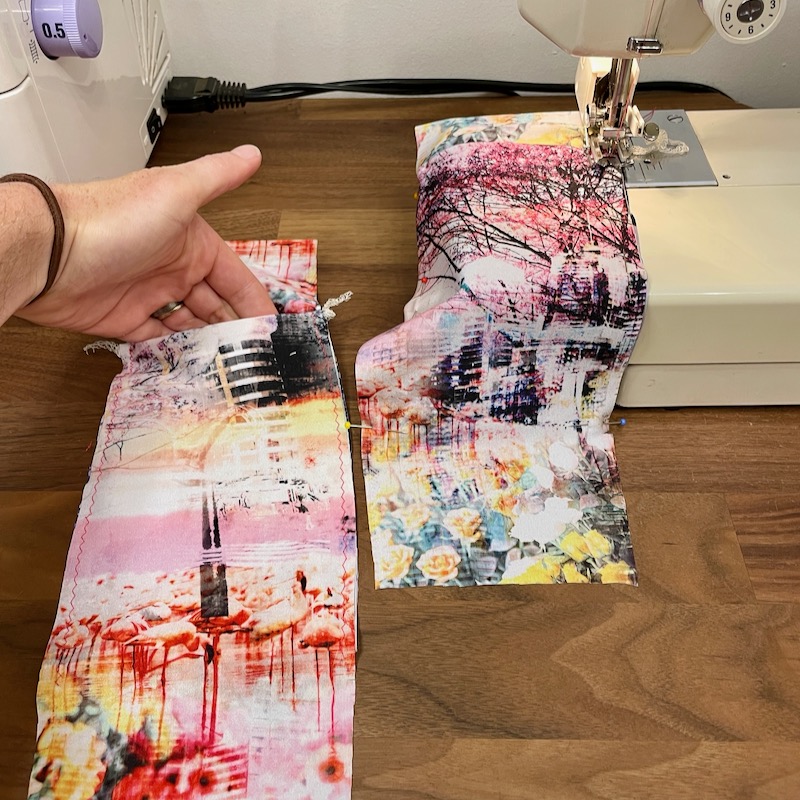 Then I switched over to the Tenacity Leggings instructions, following the waistband steps only and the options for the mesh pocket and the back pocket. I even found some pink mesh and FOE in my stash to compliment the main fabrics!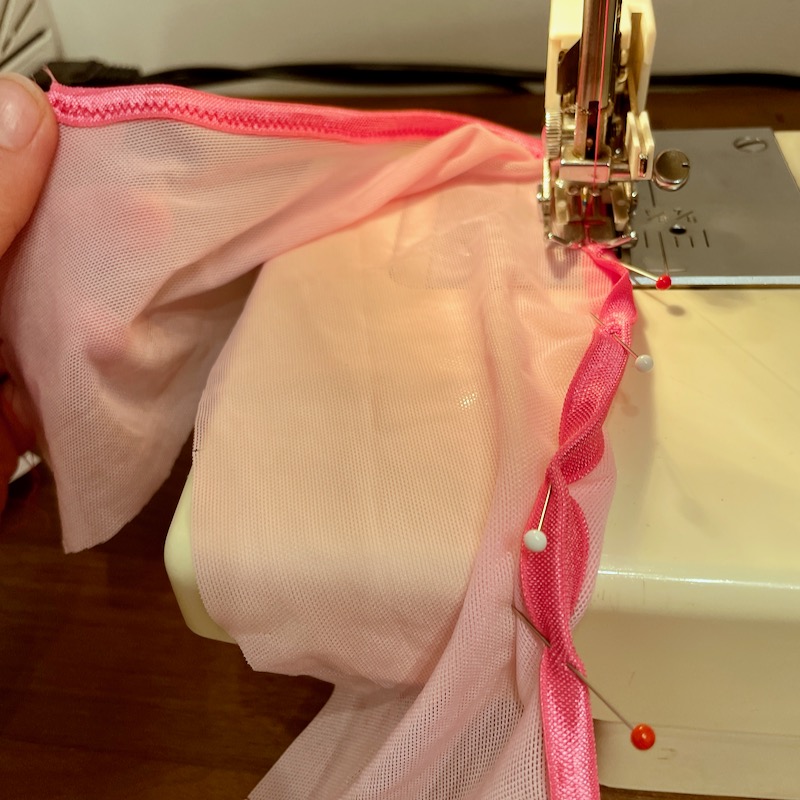 Then, once both the shorts and waistband were completed, I just had to join them together. Here's the only place where things differ from the instructions because they use different notches which won't align, but so long as you ensure the CF and CBs are aligned and you're sewing the same size in both patterns, they will match up perfectly!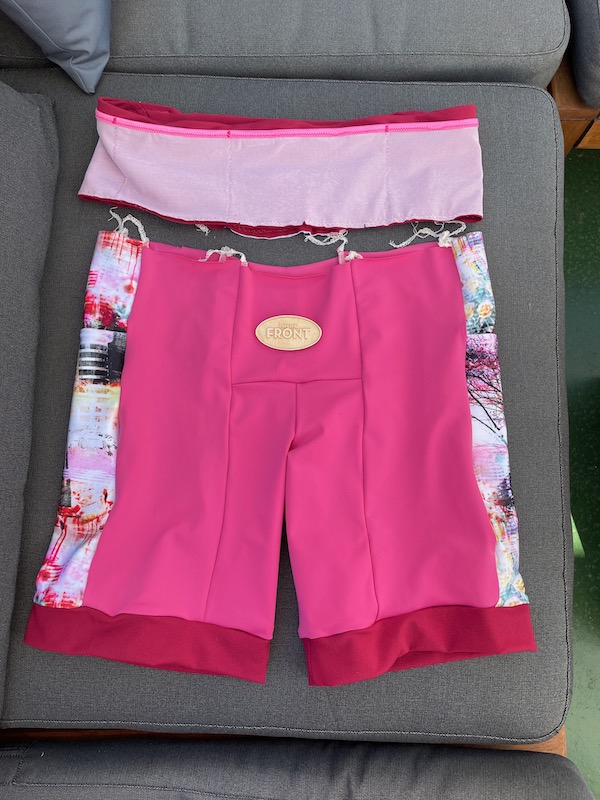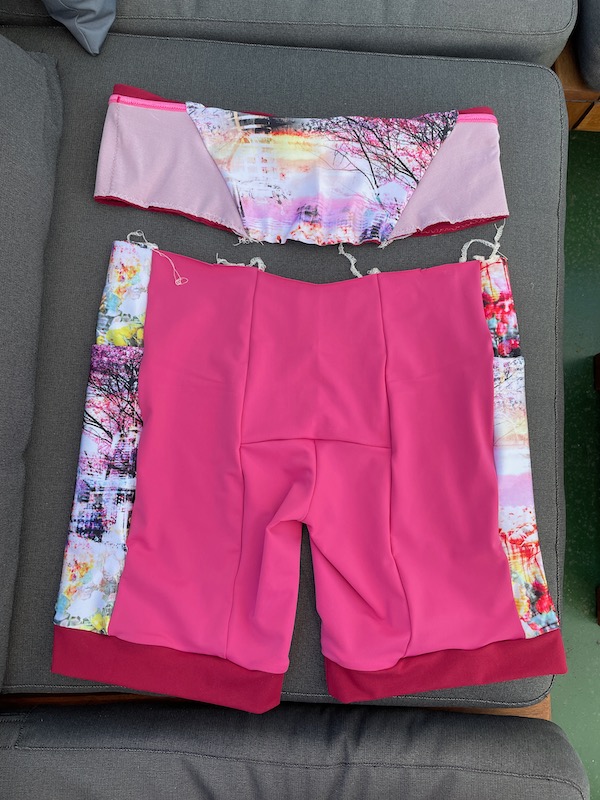 Happily, joining these together didn't take long and they were finished in time to take for a quick treadmill run (and wash!) before race day (because "nothing new on race day!"). Even better was that another guy who also trains with my Coach had also signed up to this race in preparation for a mountain race he's doing in a few weeks, so I was not only able to run with him, but I could pace him to (almost) get the time he was targeting!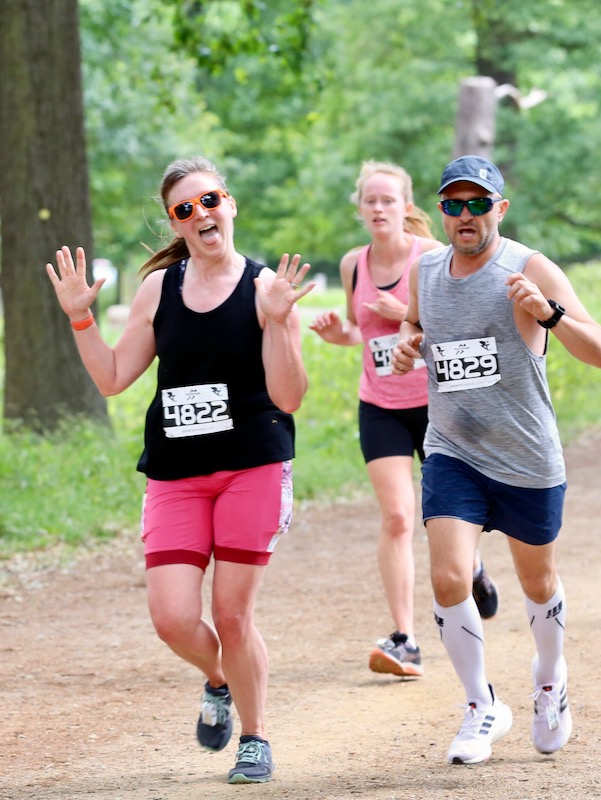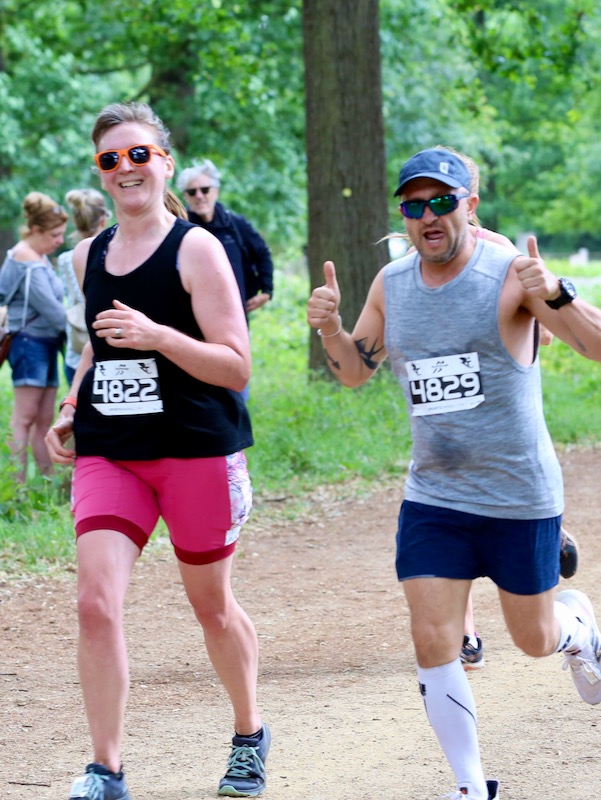 (Paired here with the black merino Versatili-Tank sample!)
The race itself was brilliant – it's organised by a small but prolific events company here in London called RunThrough and I'm a big fan of their cheap & cheerful races. I know I will always get a well-organised, safe, and straightforward event, and since public transport isn't safe for me yet, it means there are multiple local races I can cycle to (and home from – which added 9km each way onto my total but cycling around London isn't much effort for me these days). The course was four laps, which I actually didn't mind, and a perfect mix of trail, tarmac path, and grass, with a few gentle inclines and a mix of sun and shade, too. I managed to pace Fede home in 1:54 precisely, and we had a great chatting time together, too – so much so that I never even listened to the playlist I'd prepared!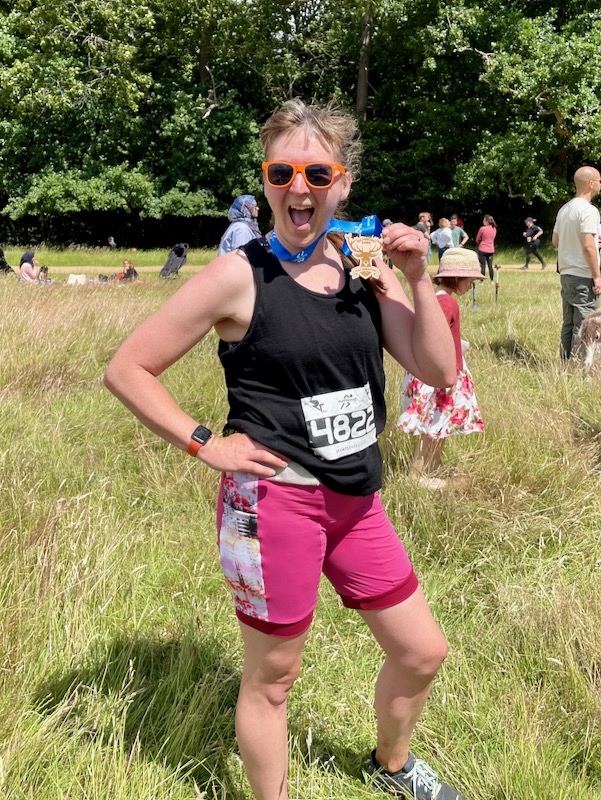 The shorts performed brilliantly during the race, with space for my headphones (the bulge in my left leg in the course photos), gels, phone, and emergency lip balm! I had such a great day that I'm very likely going to run this same race again when it's repeated in August and who knows, I might even wear these shorts again, too! But that will just be in preparation for my Big Event I've signed up to in early September – my first proper Duathlon!! Now, whatever shall I sew for that… 😉