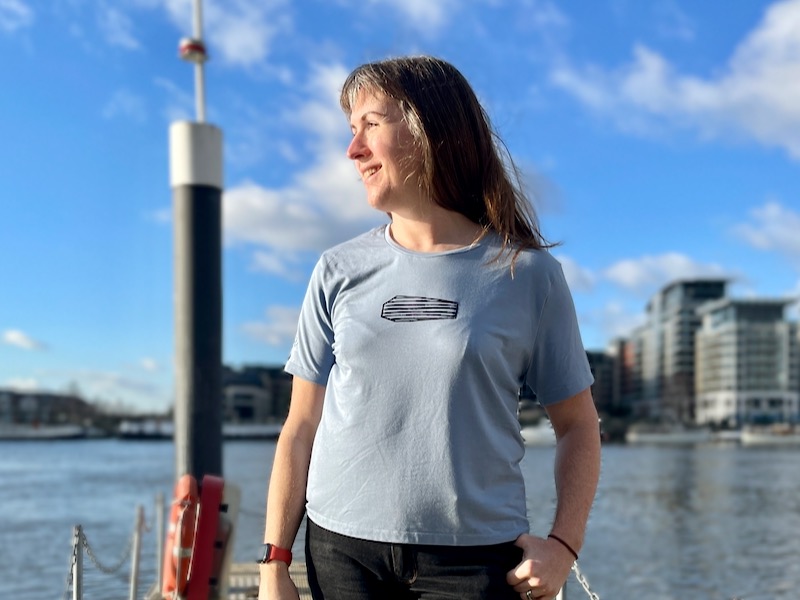 It should come as no surprise to anyone who's been following me on social media for the past few months that one of my first makes of the new year should somehow involve the "Interview with the Vampire" tv show (aka "the show so good I think it altered my brain chemistry"). I also spoke more about it in my end of year roundup if you want more explanation of just how good this show is, and how to watch it (short version: AMC or Amazon in most territories).
Anyway, in the official Behind the Scenes documentary, Sam Reid (the actor who plays Lestat) wears a slate blue teeshirt with a coffin drawing on the front, which I really liked, so I did a bit of investigating. Sam's a massive Anne Rice nerd (to an encyclopedic degree!) but it turned out that this was the "crew shirt" for the show – a promo item made and distributed to cast and crew only. Usually these are pretty tacky affairs with just the show logo on a tee or trucker cap, but I really liked the subtlety of this one – it looks like it does have the show name on the sleeve and a bit of text on the back that can't be read (my guess is maybe "Memory is a Monster"?), but mostly, I was into the coffin drawing. I did some cursory searches on eBay but with NDAs these days, I didn't really expect to find anyone selling theirs. So if I wanted one, I'd have to make one myself!
I started with the fabric, and since Textile Express was running a sale at the time, I ordered two blue jerseys, figuring I'd use the one that was closer in colour, which ended up being their "Powder blue" bamboo jersey. It's not a perfect match, but it's close enough for me and it's light enough that the black coffin stands out.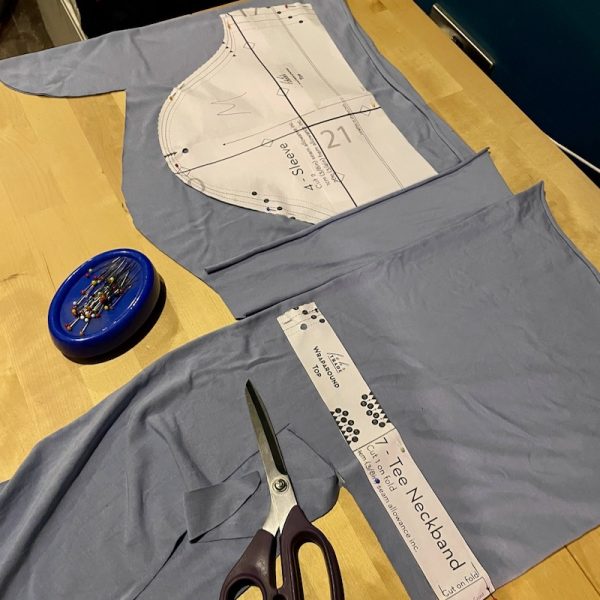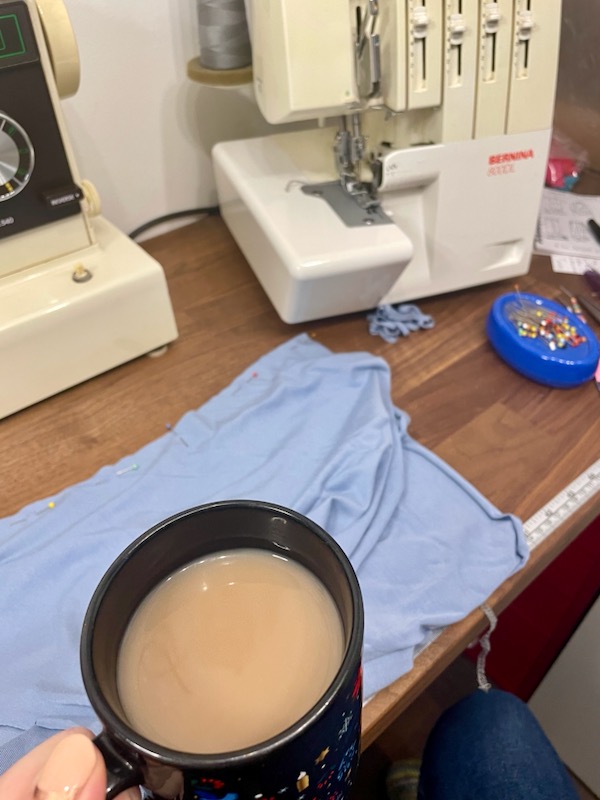 For the pattern, I was toying with either using the Loose Fitting Top Block from "Sew Your Own Activewear" or our latest Versatili-Tops pattern, ultimately choosing the latter because the pattern pieces were easier to find and I liked that it would give it a little something extra than just a standard teeshirt.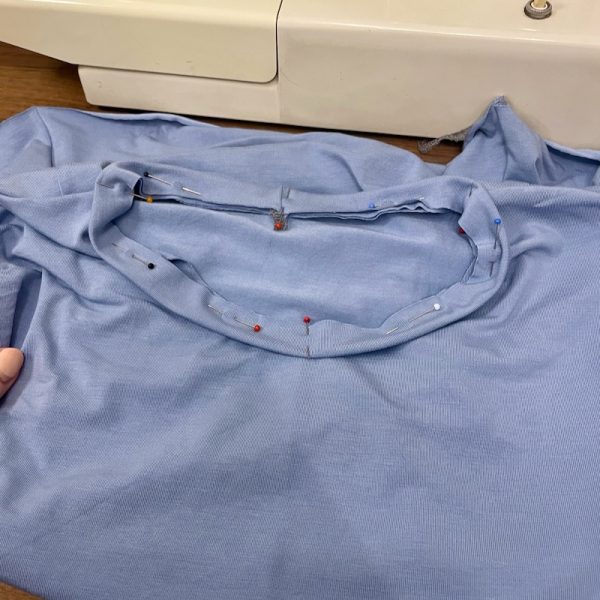 If you recall, this pattern has no side seams – the only seams are shifted to be at the back to reduce under-arm chafing for exercise.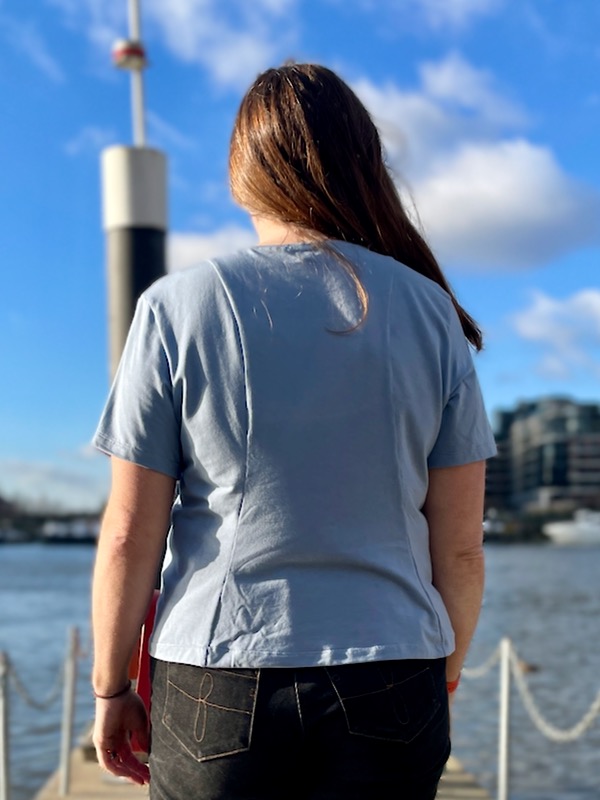 Sewing the tee together was really quick – I've sewn so many these days that I can really do it in under an hour, which is quicker than I could get to a shop to buy one anyway, and for me, a far more enjoyable experience!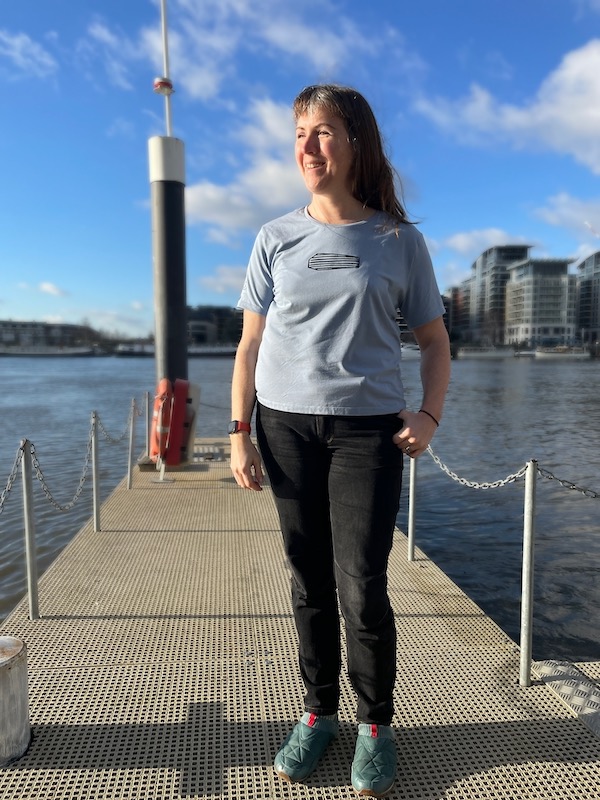 Worn here with the cycling jeans I made back in 2019 and they're still going strong!
The next step was to design and cut the coffin detail. The only thing I really had to go on was the scant footage from the Behind the Scenes videos since the graphic was never used in any official promotion material. So I had to recreate the coffin from scratch, using Adobe Illustrator and some rough ink brushes to make it look hand drawn. After a few revisions it seemed to match the one in the photo, so I set about making a few other little bits as accent pieces (mostly because I'm a cheapskate and hate to waste any heat set vinyl, but also because I like to have little motifs ready to put onto any old garment, inside or out).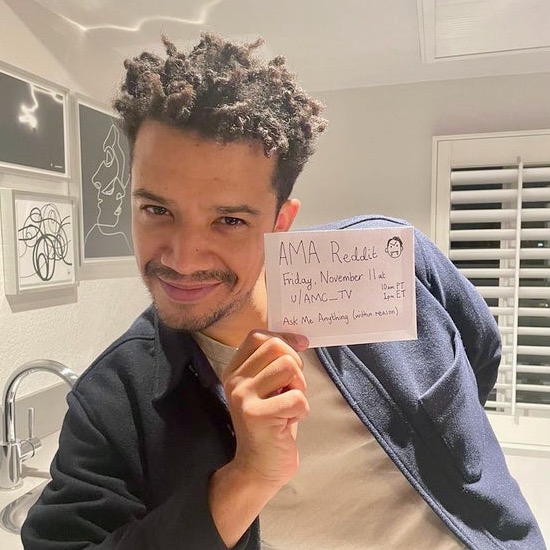 Jacob Anderson (the actor who plays Louis on the show) shared a quick little doodle of Louis ahead of the AMA (Ask Me Anything) session on Reddit back in November, and someone on Twitter took his Louis doodle and did Lestat and Claudia in the same style, which I absolutely love (and I wish I took note of who it was that did it so I could attribute!). So I turned this into a vector, as well as recreating the "Of Course!" heart that's one of the most used reactions on my favourite Discord server (which references an iconic scene from episode 3).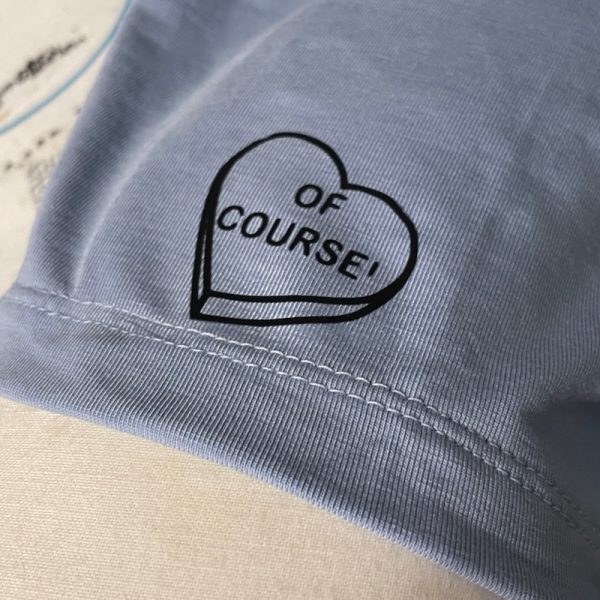 I used my Silhouette cutting machine to cut all of these vectors onto black matte heat set vinyl, weeded out all the negative space (what really takes the most time, but I kinda enjoy it?), and ironed them onto my Versatili-Tee! I placed the coffin on the front chest, in roughly the same placement as the inspiration tee, with the doodle heads on the right sleeve and "Of course!" on the left sleeve.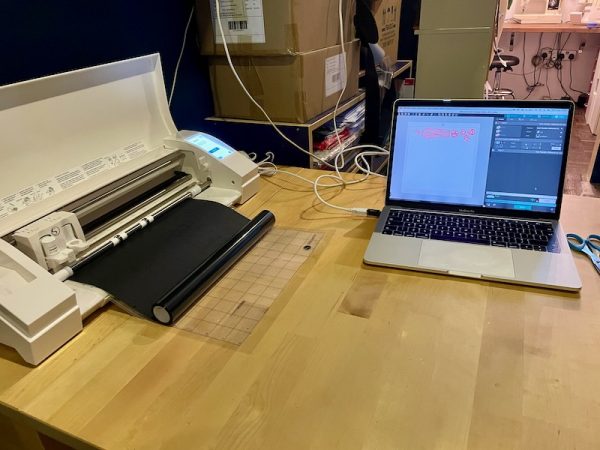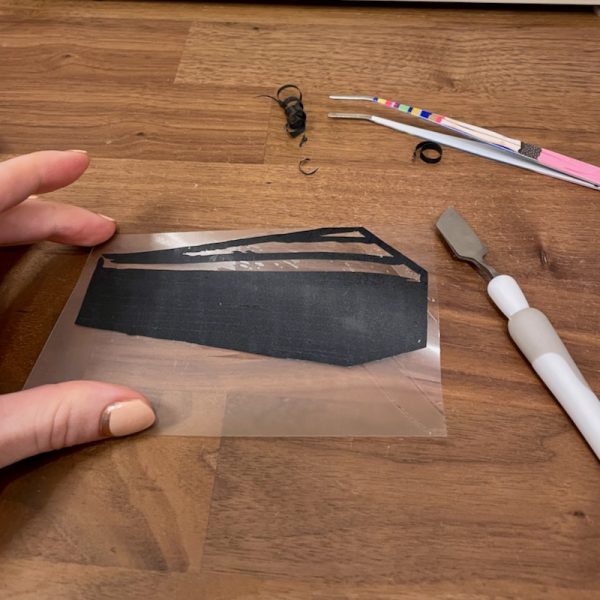 I absolutely love how it turned out, and is a totally one-of-a-kind tribute to the show. I have no aptitude for the skill involved in creating fan art, and I'm not really into cosplay (and besides, the bulk of the amazing vintage costumes in season 1 were menswear but I have high hopes for season 2 since it's set in Dior's "New Look" era Paris!), so this is a way for me to express my love of the show in my way.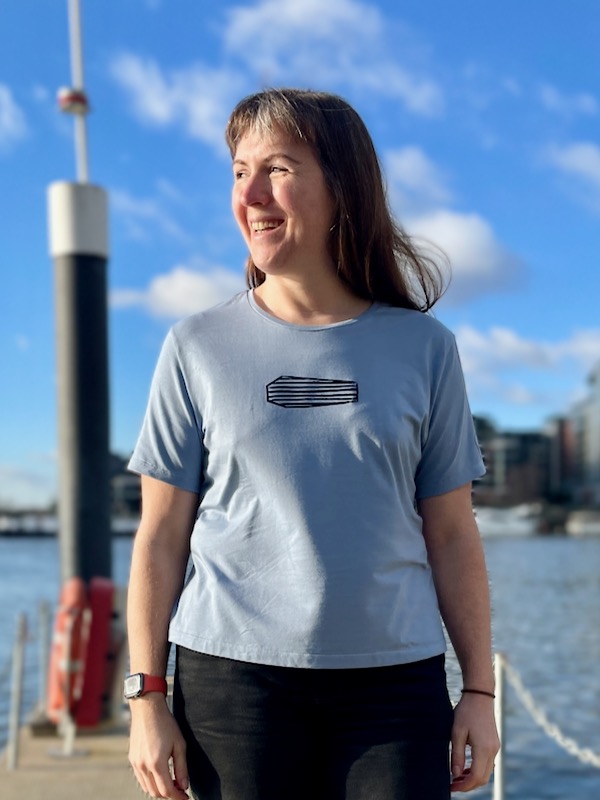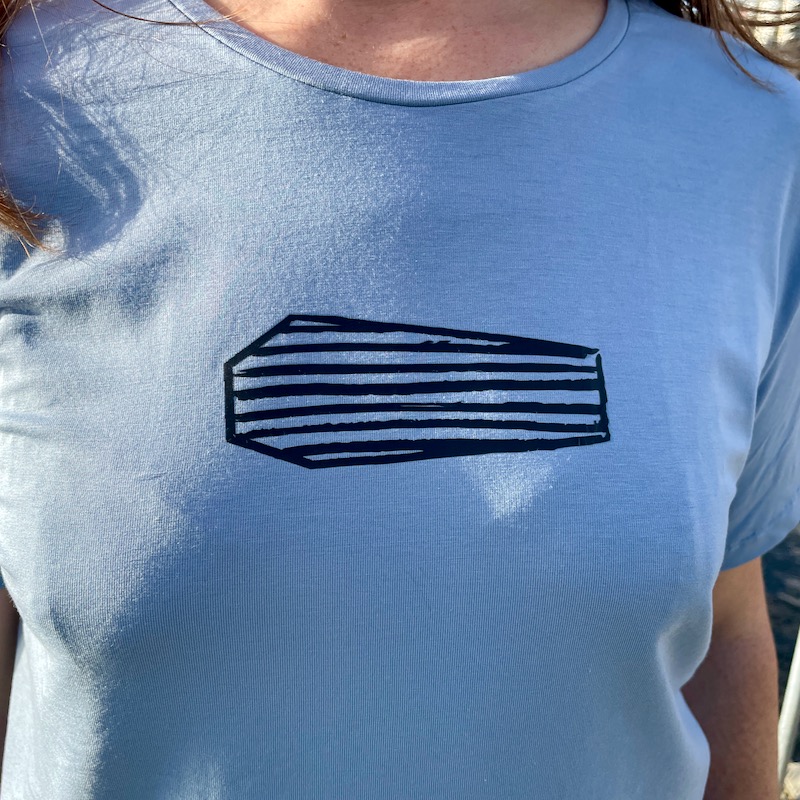 And still look like a fairly normal person (joke's on you – I've never been normal!).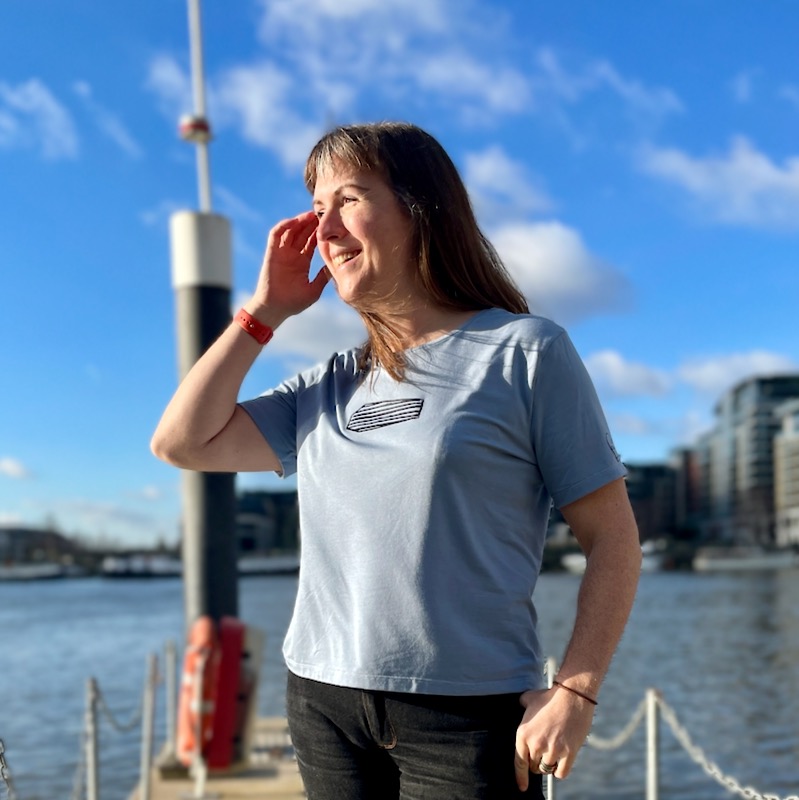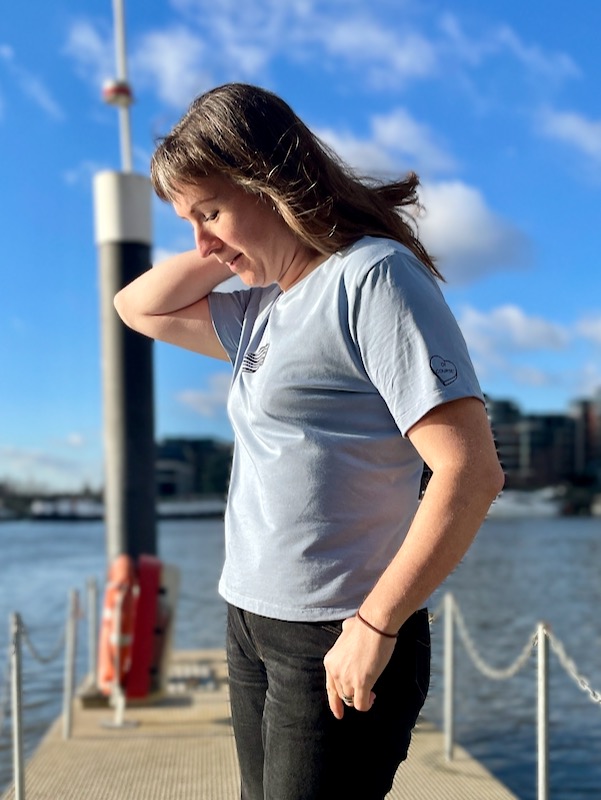 It goes without saying, but if you haven't watched it yet DO IT NOW. And if you have – I am up for any and all discussion of the numerous twists, turns, puzzles, inconsistencies and references you want to talk about!