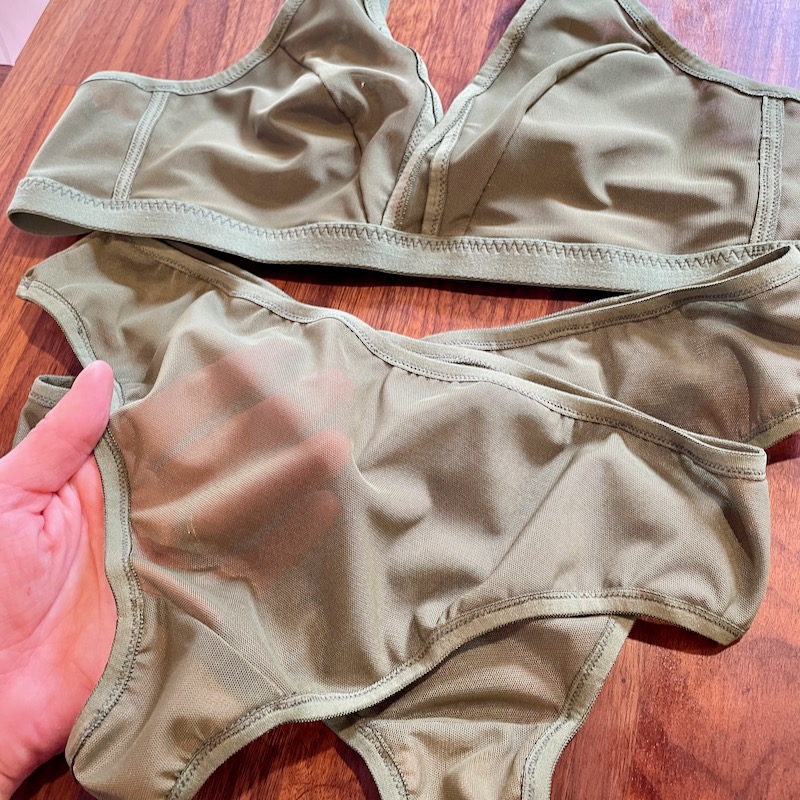 Hot on the heels of my fuchsia mesh lingerie set I sewed recently, the New Craft House ladies released sage green lingerie kits and I slammed that Buy button quicker than I ever thought possible! I absolutely adore my pink set and I've been wearing it so much and I knew that a green set would get equally as much wear so it was a real no-brainer for me.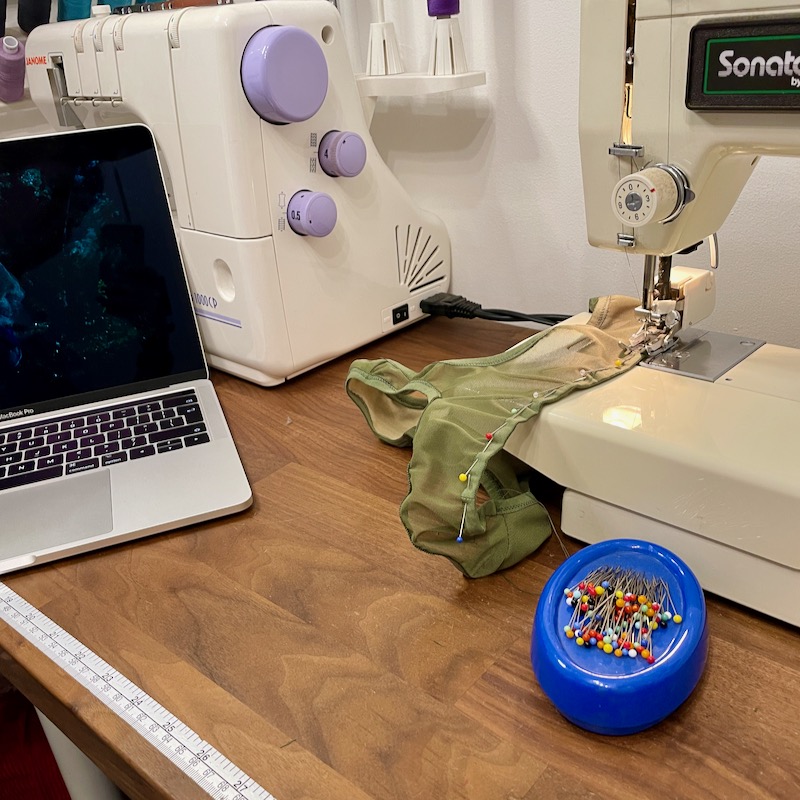 This green set is almost identical to the pink one, but to save you a click back, I bought the mesh kits for both the Wren bra and the panties, preferring to use my TNT runderwear thong from our Threshold Shorts pattern instead of their patterns. As before, I bought the larger size for the bra kit, and the smaller for the panties, simply because I knew that I'd have just enough FOE to make the bra and two pairs of thongs based on my experience with the previous kits.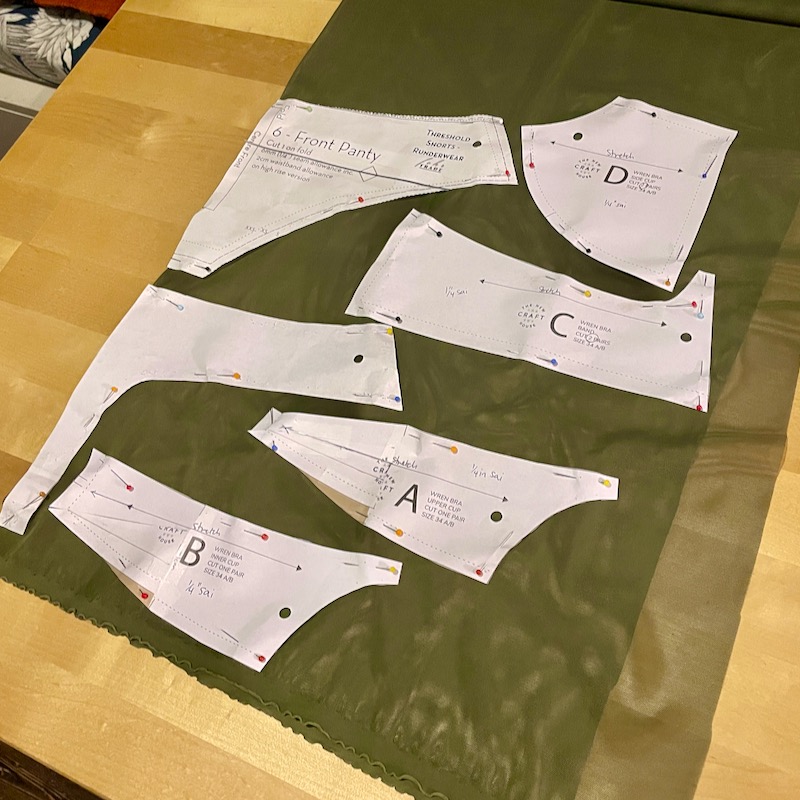 As before, these kits are super generous with the fabric amounts – I cut the bra and both panties from just the fabric in the bra kit (with about 1/3 leftover) and didn't even touch the fabric in the panty kit, just using it for the FOE and crotch lining fabric. I asked NCH if they'd consider selling the matching FOE on its own as a "top up" to the kits, but they said the FOE was in limited quantities compared to the fabric. At least I know I'll use the excess mesh for activewear linings!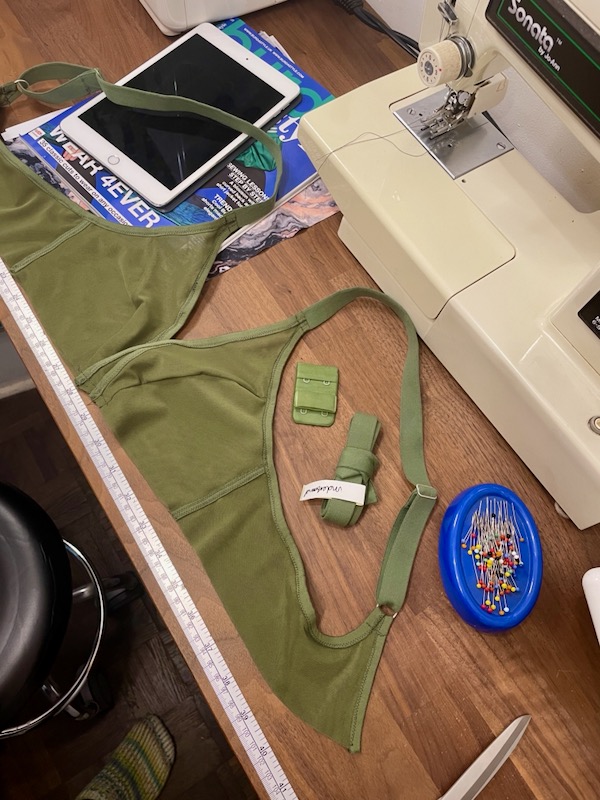 As before, I made a size 34B in the Wren bra, but I pinched out 1cm from the CF of the cups to try and correct some diagonal wrinkles on the pink pair. As a result, I think I actually made the fit slightly worse! I still have wrinkles (they're just pointing more horizontally), and my nipples are no longer along the cup seam where they ought to be, either. This bra is still perfectly wearable as-is (and still better than most RTW!) but for my next version I'll likely revert to the original cup pattern pieces and call it a day.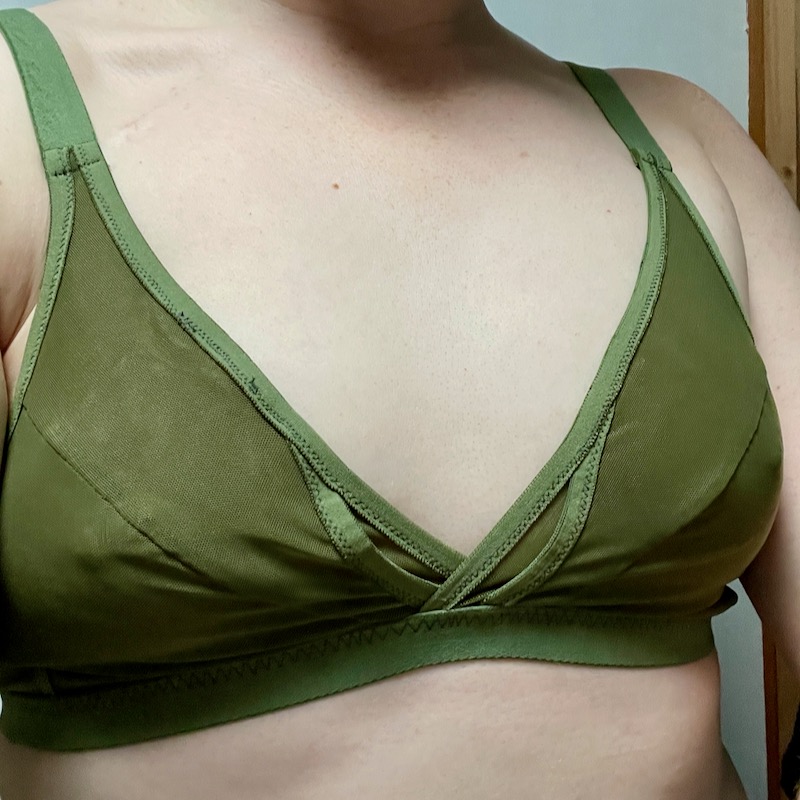 There's not much else to say about this set that I didn't say before – the fabrics and elastics are all fantastic quality, which is no surprise considering they're deadstock from a lingerie brand! I really like the colour, too, which is more like the shade you see on my selfie (the colour got a bit washed out on my counter and I couldn't correct it back to real life). My stitching went a bit drunken in places, so it's not quite as neat as the pink set, but I give absolutely zero fucks about that when it's not going to be seen in public anyway!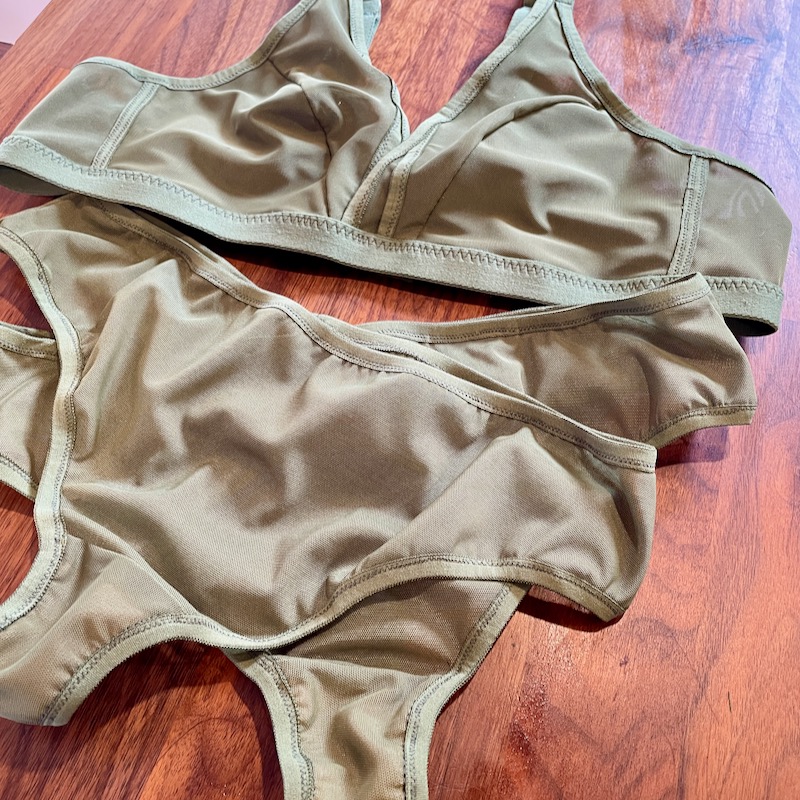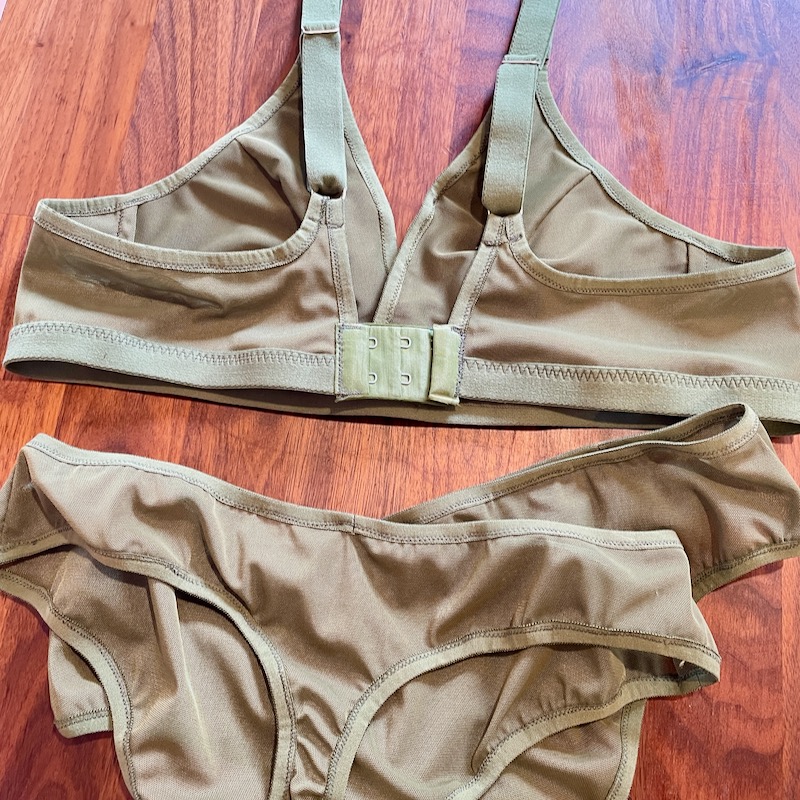 As I mentioned, I do have another set planned – a black one! I bought a set of black findings for the Wren bra to pair with black mesh and FOE I've already got in my stash, so I'm sure I'll be sewing that up sometime soon!