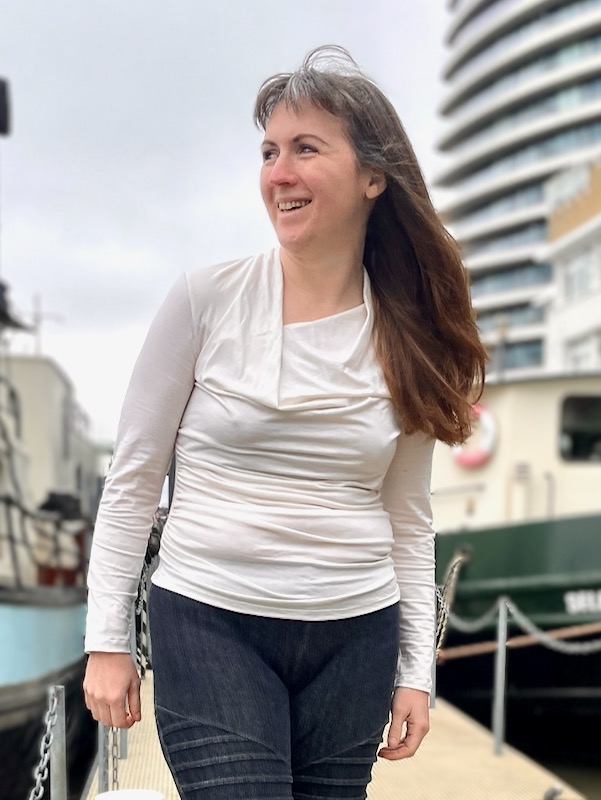 Thank you for all the lovely birthday messages! As I mentioned in that post, I actually made a version of the Style Arc's "Issy Knit Top" before I sewed before my birthday top in the abstract floral jersey. I don't often sew two of the same pattern in quick succession like this, but I knew I wanted this pattern to be my Birthday Make so I didn't want to wait around!
For this top, I used a 1.2m remnant of MeetMILK tencel jersey from Lamazi Fabrics in the "shell" colourway (this colour is sold out but there are others!), which is a very pale off-white colour, with great stretch, drape, and recovery.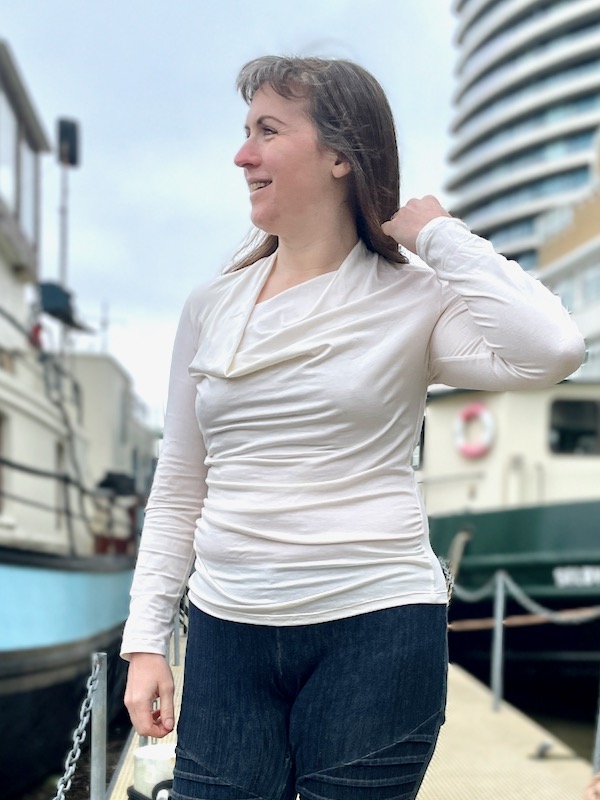 The fabric is high quality, but it wrinkles quite a bit. Thankfully it is fully opaque, which isn't a given with white fabrics (I was wearing a hot pink bra under it for some fitting photos and you couldn't tell!)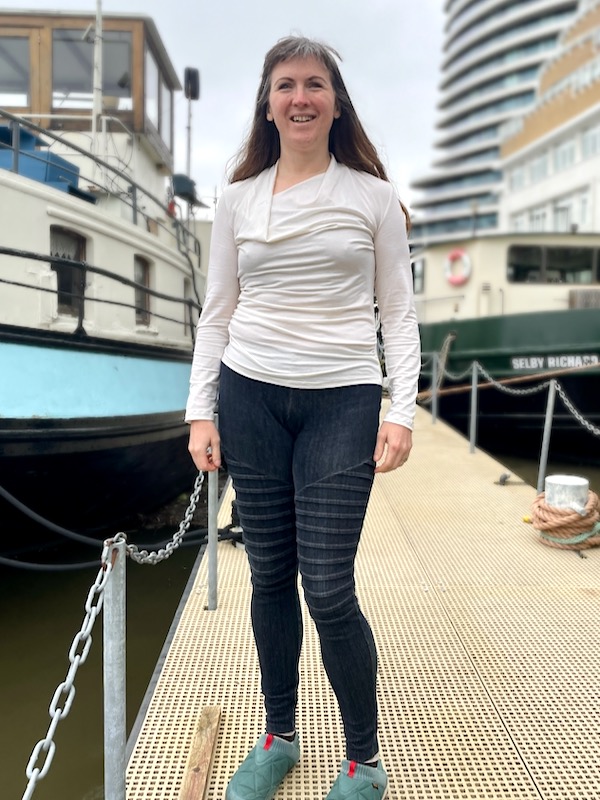 (Seen here with my pleated "not jeggings" that are very nearly at the end of their wearable life)
I actually rather like this top, and I don't own very many all-white garments so it'll be a useful addition to my wardrobe. It just didn't quite feel special enough to be considered a Birthday Make, so I'm glad I had time to sew it again in different fabric.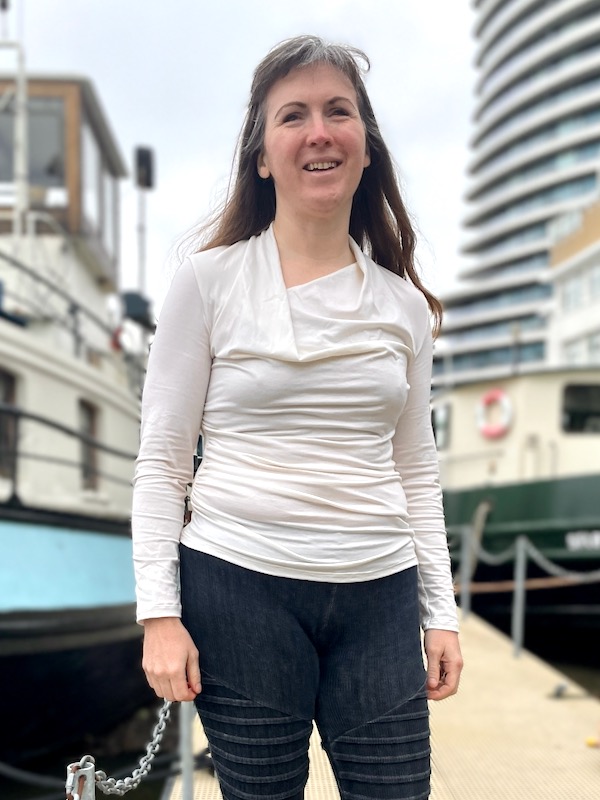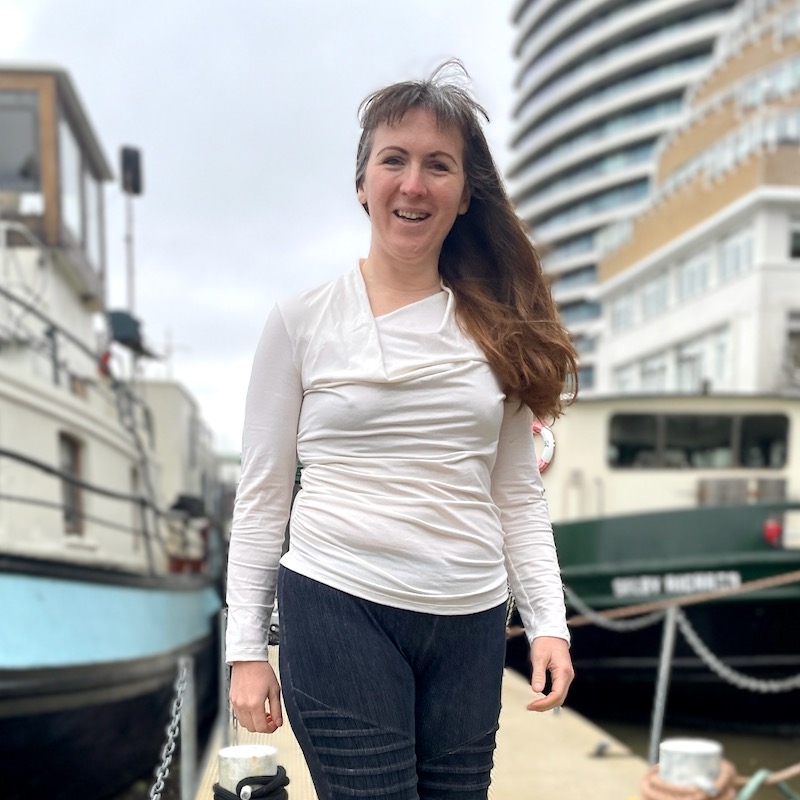 Like I mentioned in the birthday post, I evened out the asymmetric hem so it's straight across on this first version, too. But other than that, I made no adjustments to the pattern.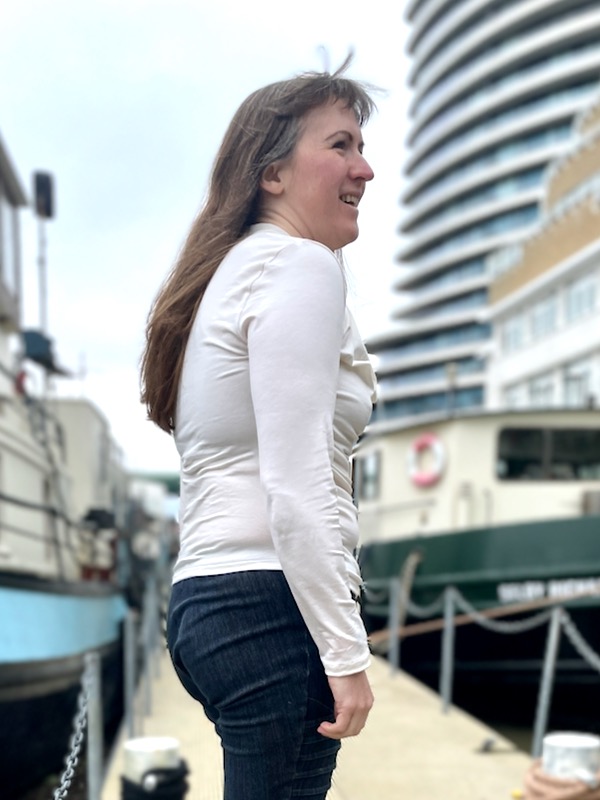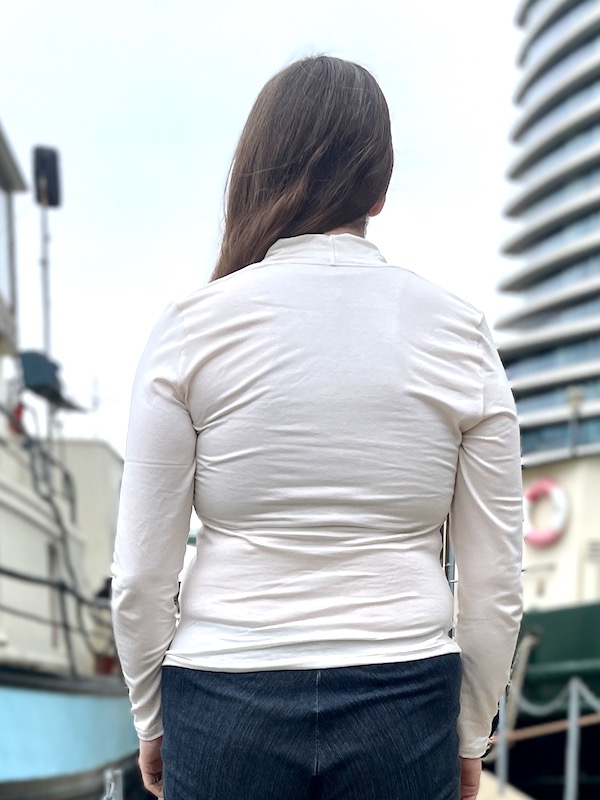 While I love asymmetric styles, I really hate single-layer fabric layouts! I only have a small folding table to cut out fabric, and it's a real pain when the fabric drapes off the sides and stretches. So it's saying something that I liked this pattern enough to go through that twice! Not only that, but there was enough left in the 1.2m I started out with to cut out the body of a bonus tee (which I'll share in a separate post).