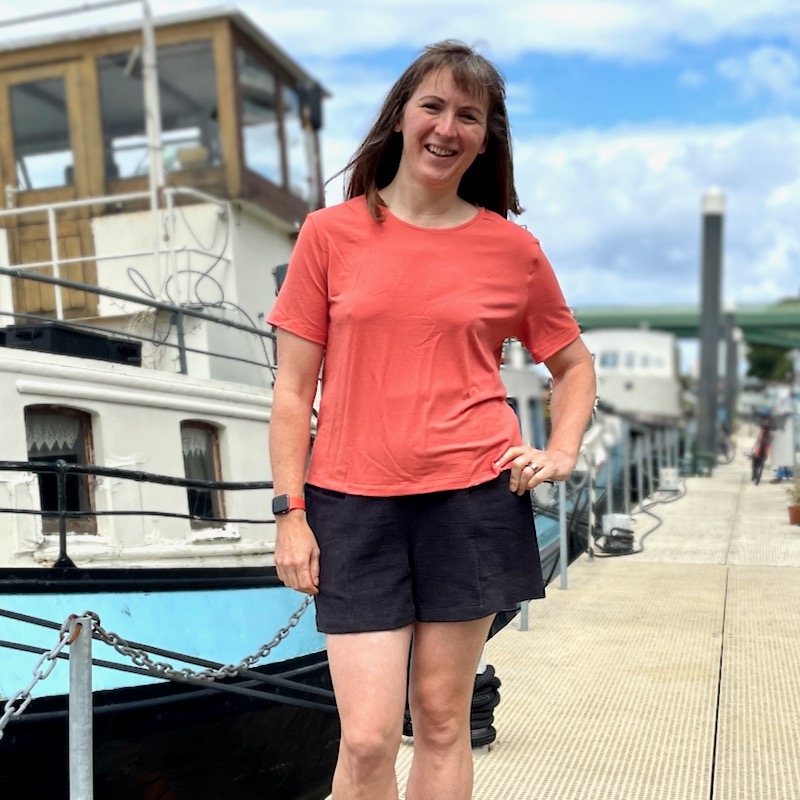 I've been sewing quite a lot of "blanks" recently – basic tanks or tees. Some of these I've used as vessels for heat set vinyl (like the green and black IWTV ones), but others I'm keeping plain.
I've not got too much to say about this particular teeshirt, but I think it's nice to share wardrobe workhorses as well as fancier makes, because often these are the sort of garments that get worn most of all.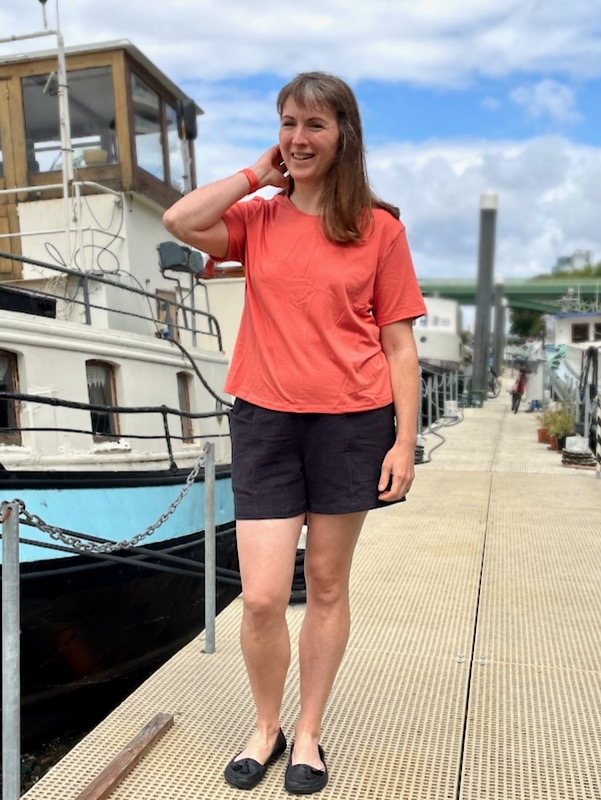 Seen here with my recent black ramie Pietra Shorts!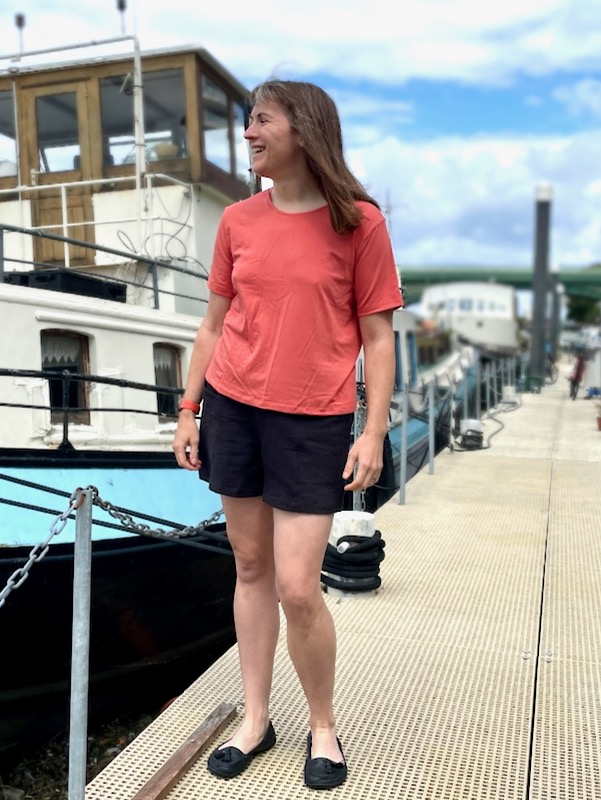 For this shirt I used our Versatili-Tops pattern, making the Versatili-Tee view, in my usual size Medium. For a while, the Loose Fitting Top Block from our "Sew Your Own Activewear" book was my TNT teeshirt pattern, but since it was released last year, the Versatili-Tee has become my Go-To Tee Pattern.
I was buying a few other fabrics at Like Sew Amazing recently, and this bamboo jersey in "Mandarin" jumped in my basket, too. I only need 1m of fabric for this pattern and it takes me less than an hour to cut out and sew, so this shirt cost me a total of £12!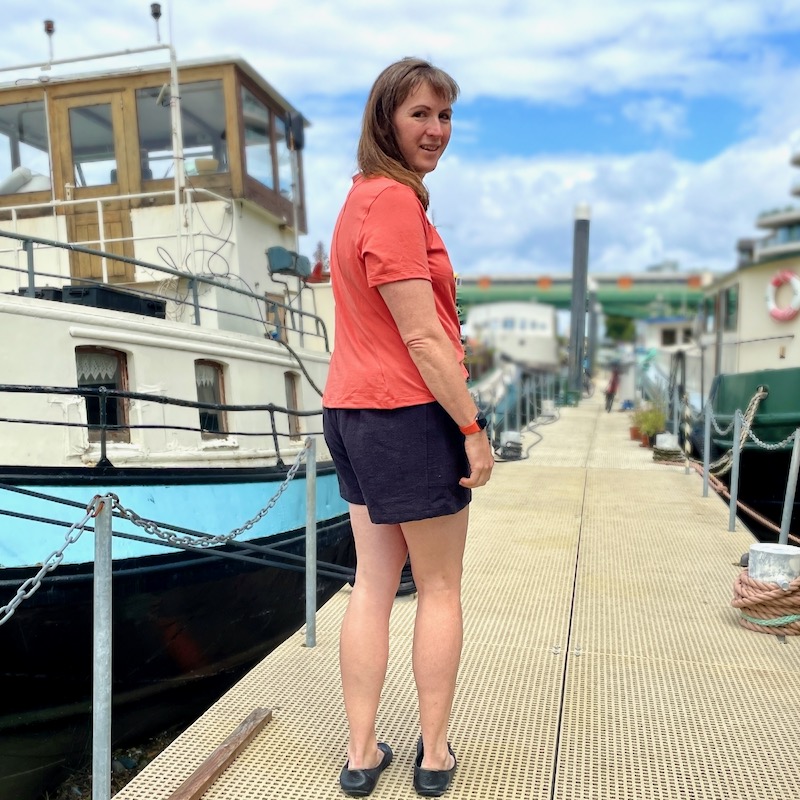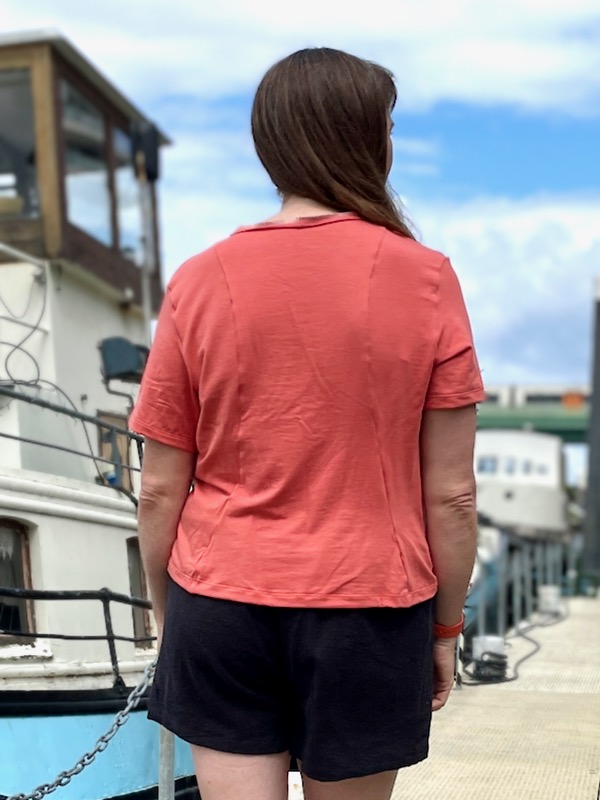 You can see the shifted seams on the back here, perfect for colourblocking and there's no side seams!
I really like to have plain teeshirts in pleasing, solid colours in my wardrobe, so I'm not planning on adding any heat set vinyl motifs to this shirt. The Versatili-Tops pattern is super quick to sew, takes less than 1m, and I can make it without having to think too much!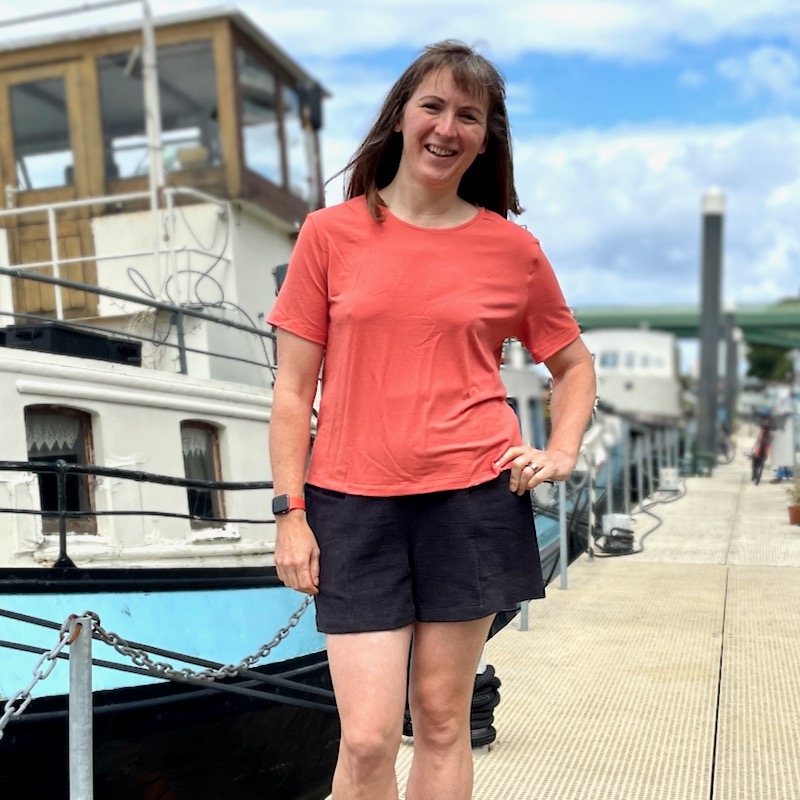 This fabric is just perfect – so soft and drapey and a dream to wear. The peachy-pinky colour is so pleasing on its own that it cheers me up just to look at it!