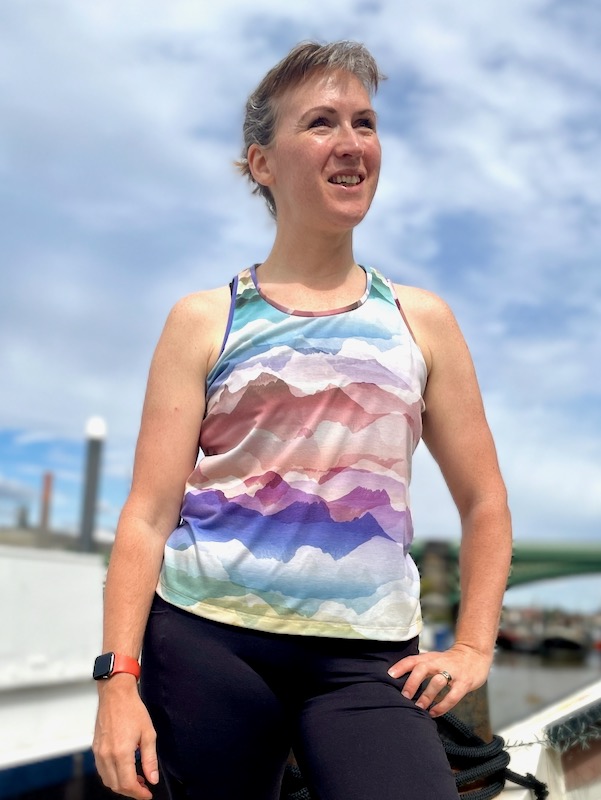 I was pretty restrained with US-based fabric buying when my mom visited from the States in May, but I did splurge and buy two fabrics from Sew Dynamic for her to bring over in her suitcase. You already saw the botanic/animal print athletic lycra which became one of my favourite Triumph Suit samples, but I also bought a yard of their Drirelease base fabric in the "Prism Peaks" print.
This particular print may be sold out already but I am absolutely sold ON this Drirelease base fabric! Like all their fabrics, it's made with recycled poylester (82%), and despite being an activewear fabric, it feels like a soft teeshirt material. It's really, really wonderful and as soon as it arrived, I kicked myself that I didn't buy more (and at $25/yd that's saying something)!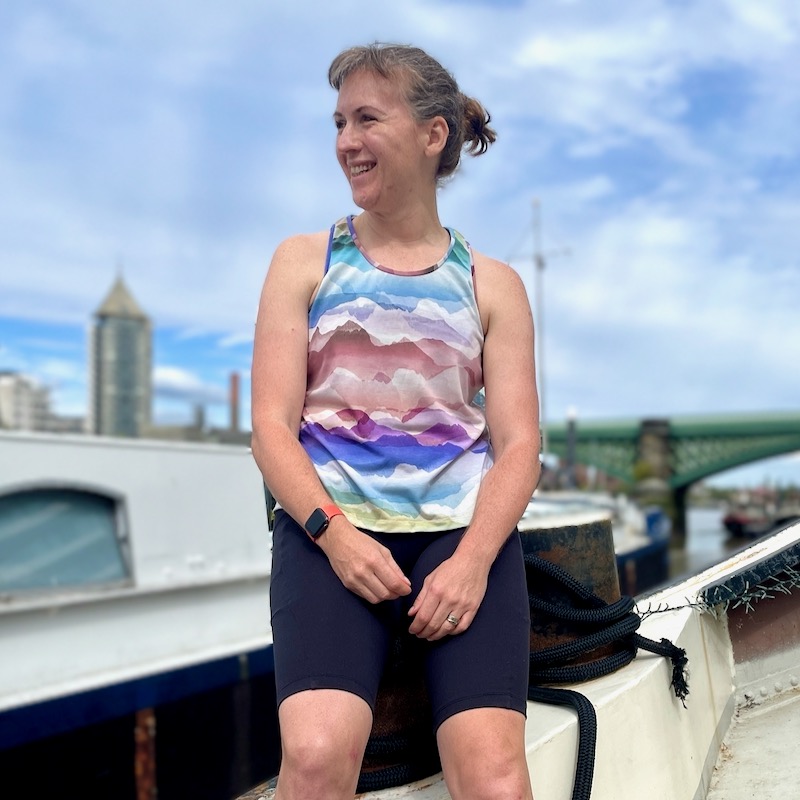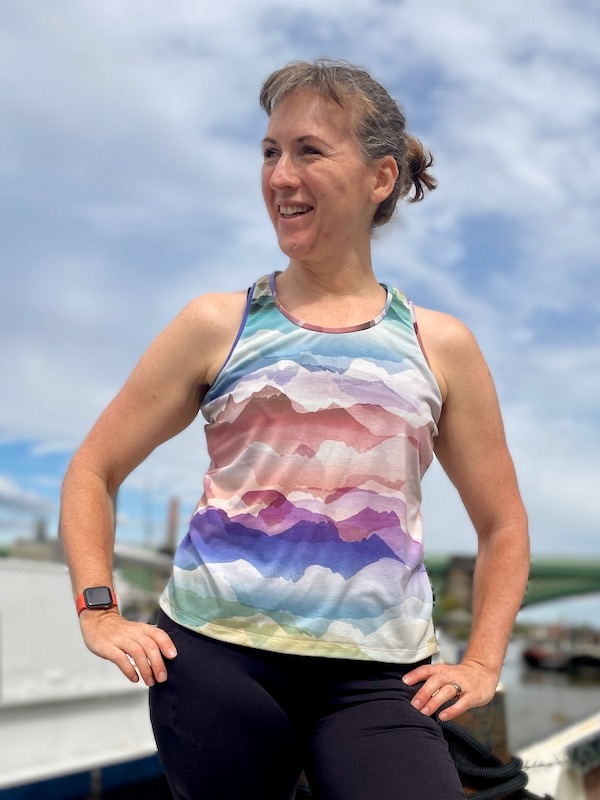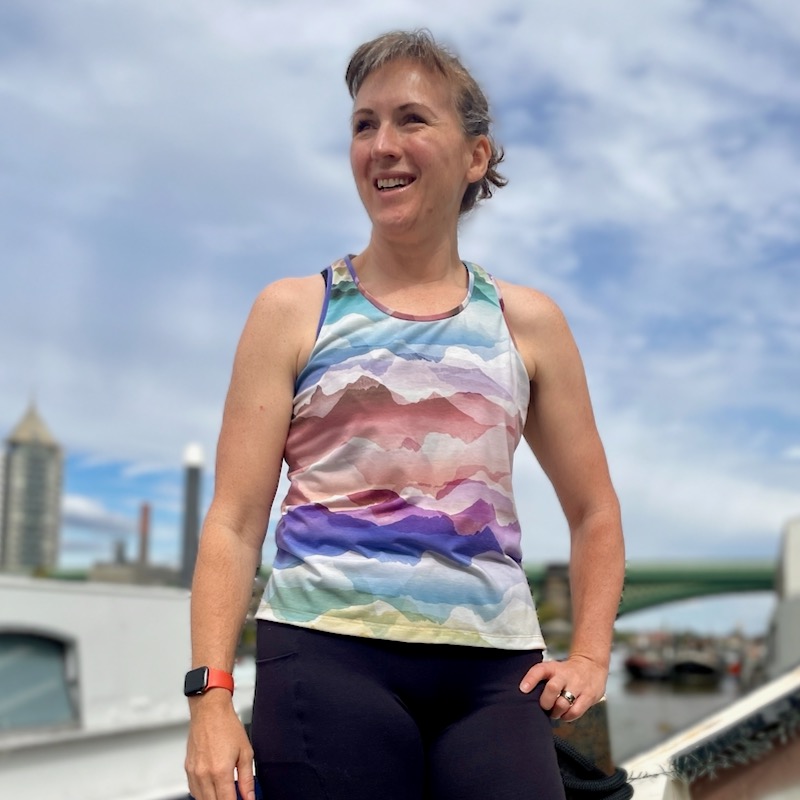 As soon as I felt the fabric, I knew it'd made the perfect top to cross that sports/casual divide. Like, "I cycled/ran here, but I don't want to LOOK like I did"! And since I only had 1 yard to play with, I pulled out our Versatili-Tops pattern.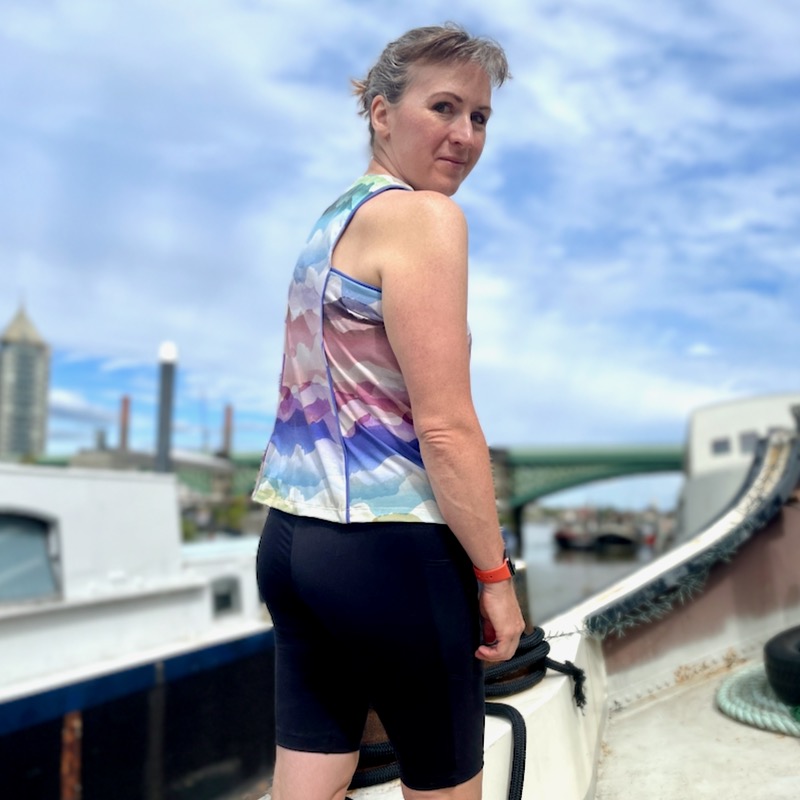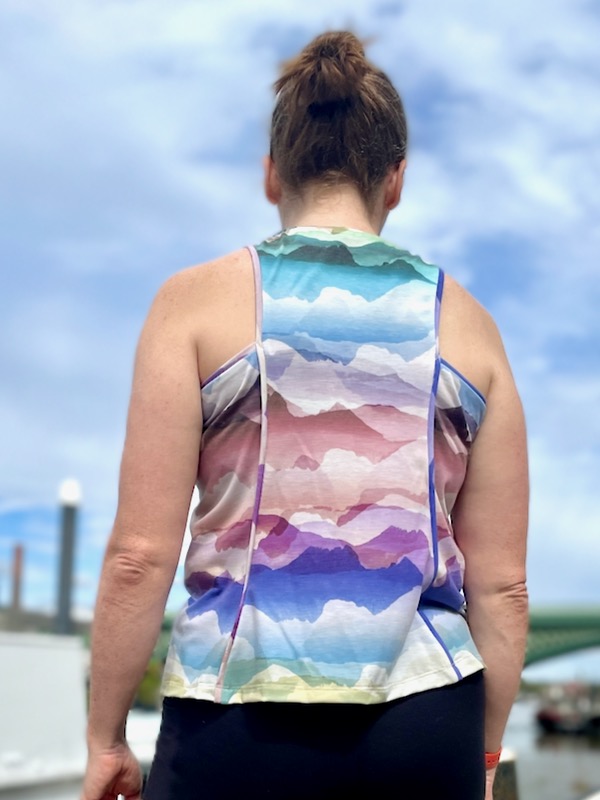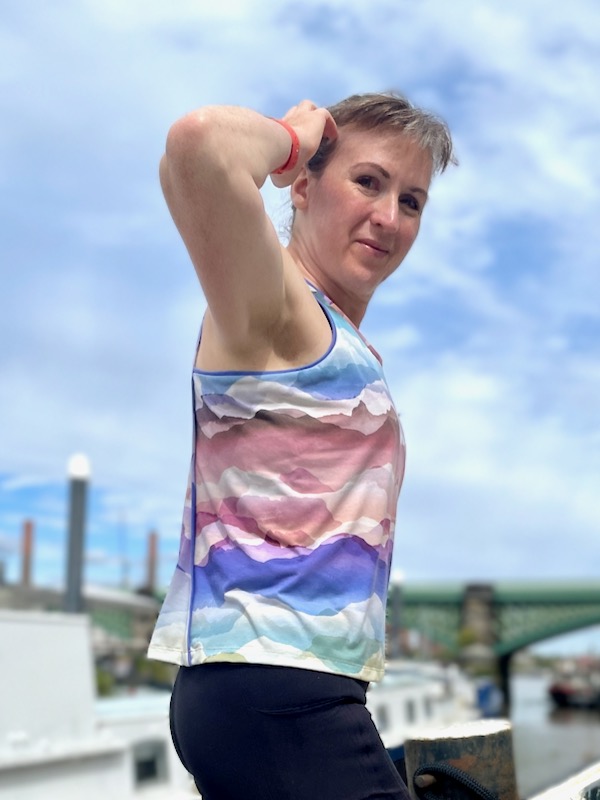 I had to be quite mindful when cutting the fabric as this is essentially a fancy stripe and I wanted to make sure the wraparound Front and Back pieces were roughly matching their coloured stripes. I didn't quite have enough fabric to cut the bands on the crossgrain but luckily this fabric had enough lengthwise stretch to allow me to just rotate them 90 degrees and cut them along the grain instead.
I'm utterly in love with this watercolour print anyway, but I think the contrast bands in back give an extra pop of visual interest, too.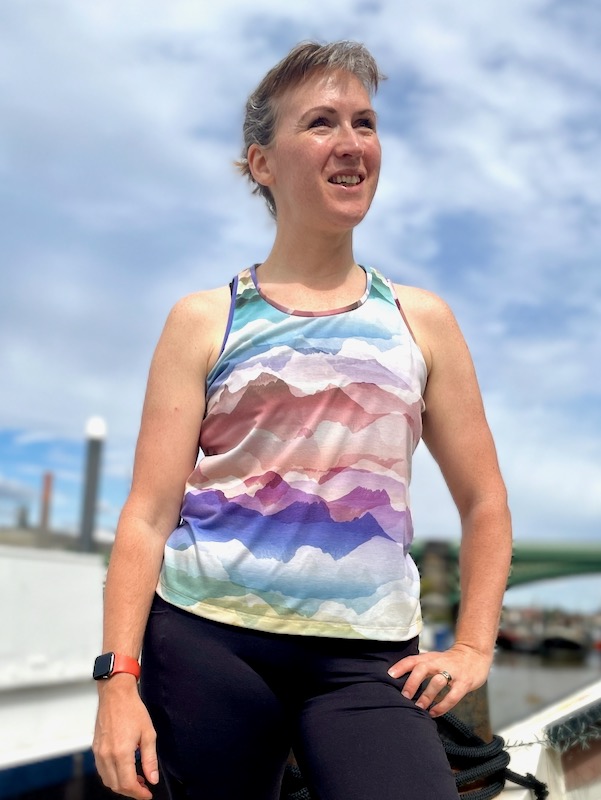 Right after we took these photos, I headed out on my bike to go fabric shopping in town, so I really did wear this for its intended purpose! And (of course!) I was comfortable and stylish in my Versatili-Tank and Duathlon Shorts combo.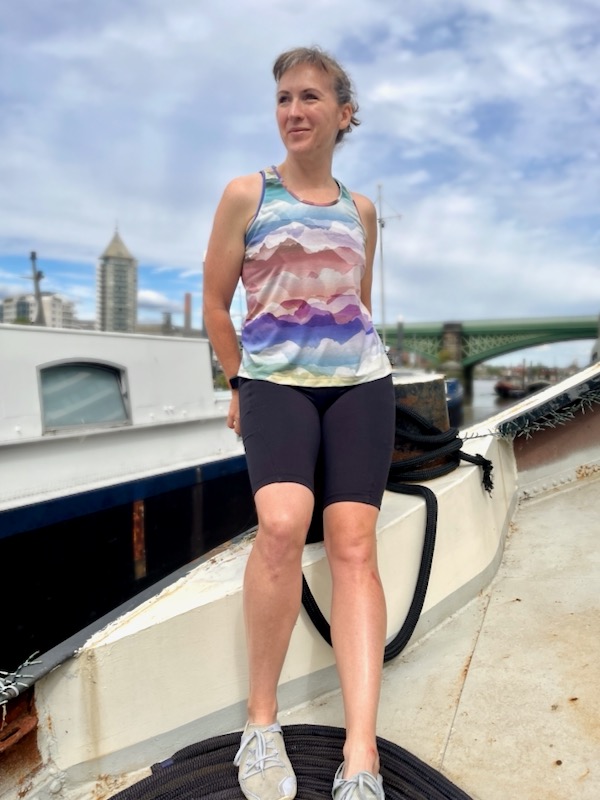 Pssst! Also, if you missed the news, I was on BBC London News last night, talking about my transplant, endurance sports, and my upcoming ultra London Duathlon! Unfortunately it's only up on iPlayer for 24hrs after broadcast, so there's not much point linking it here, even for the UK folks, but I'm pleased I got to wear a Triumph Suit on BBC1!! And this was after Tuesday's live BBC Radio London interview on the same topics (I start at 1hr5min in), so it's been quite the whirlwind media week!