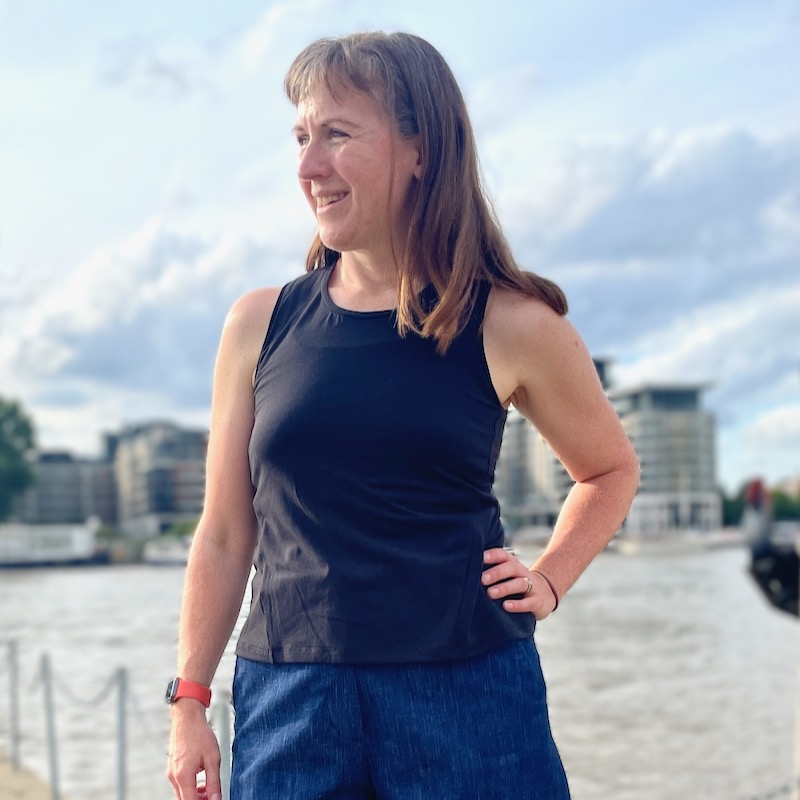 I made two MadeIt Patterns "Rest Vests" back in 2000, one in the original fit, and a second that I'd modified to take out some of the swing at the hem to fit more narrowly.
Then, in 2021 or 2022, they re-released the pattern with an additional "Slim fit" view, but I never quite got around to sewing it… and then MadeIt Patterns went out of business! So I can only apologise if you really like this pattern now, because it's not available to buy anywhere.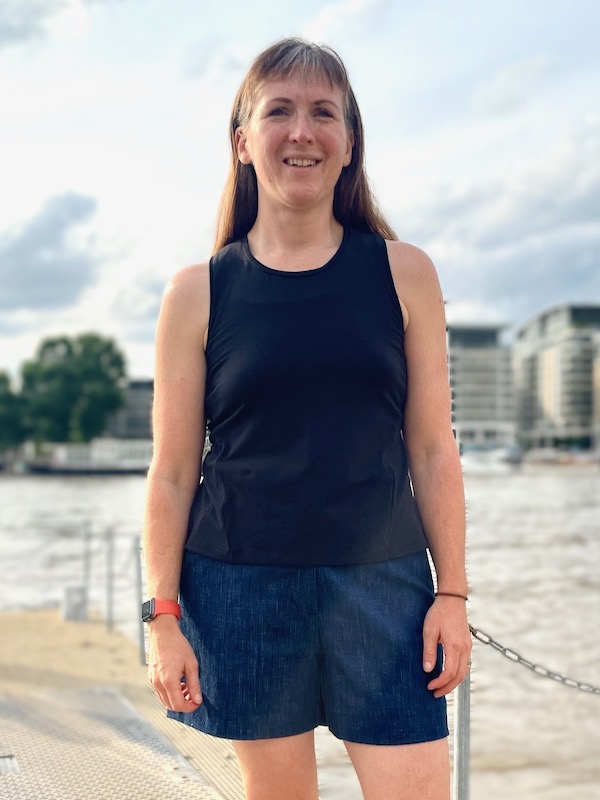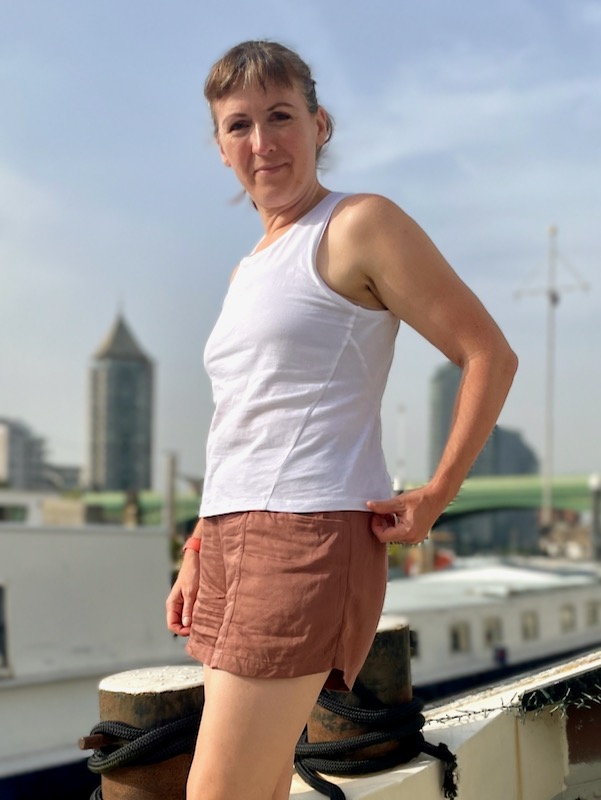 As part of my recent kick of sewing "blanks", I made two of the "Slim fit" Rest Vests in white cotton jersey (from Like Sew Amazing), and black bamboo cotton jersey from Dalston Mills (the same as this IWTV tee, as I could cut both from 2m).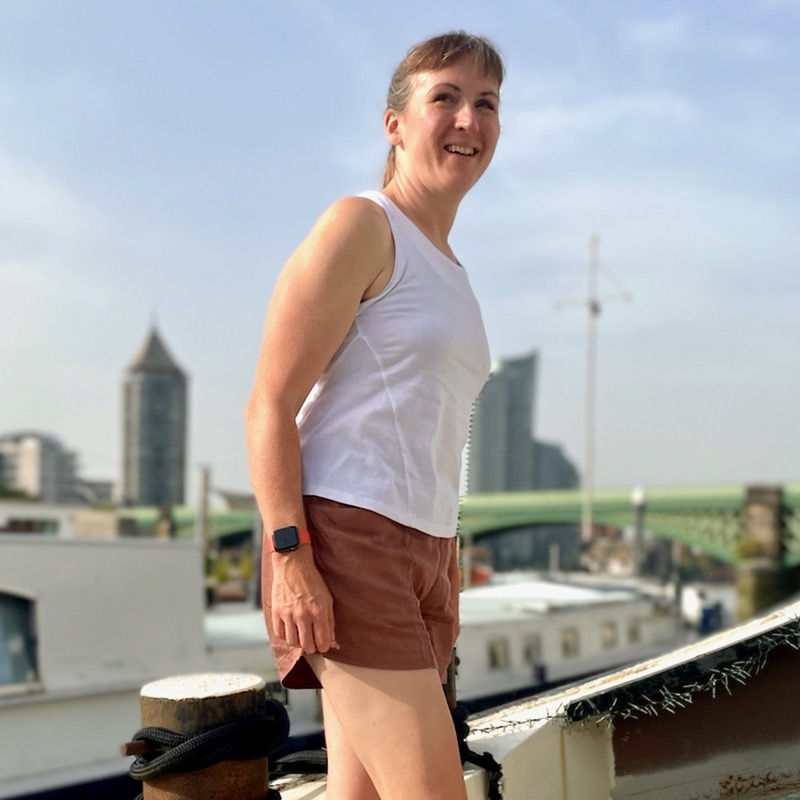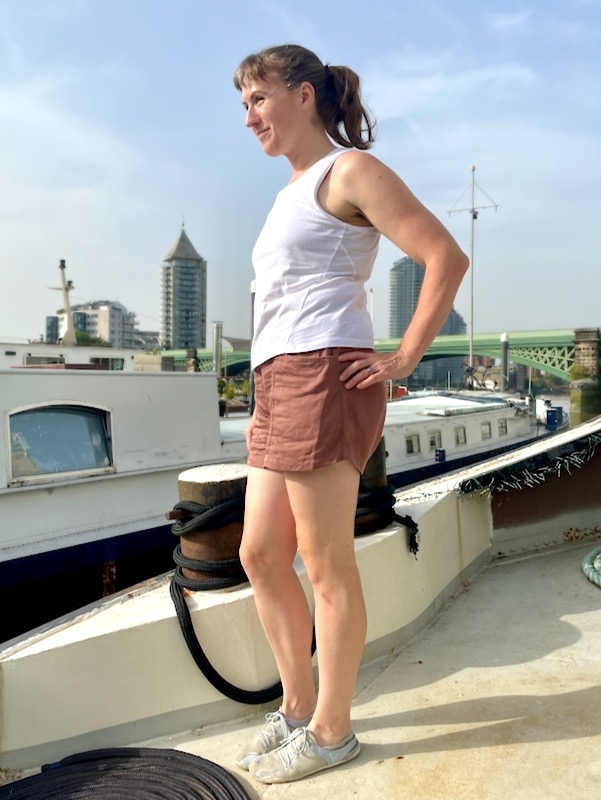 Annoyingly, I couldn't find my pattern pieces from before so I had to print this out again, but that only takes 10-15min, and I was keen to try the "Slim fit" anyway. As before, though, I don't like their method of binding the edges, as it never results in a clean finish in my experience. I prefer a banded finish, so I had to change the order of construction a little to achieve this.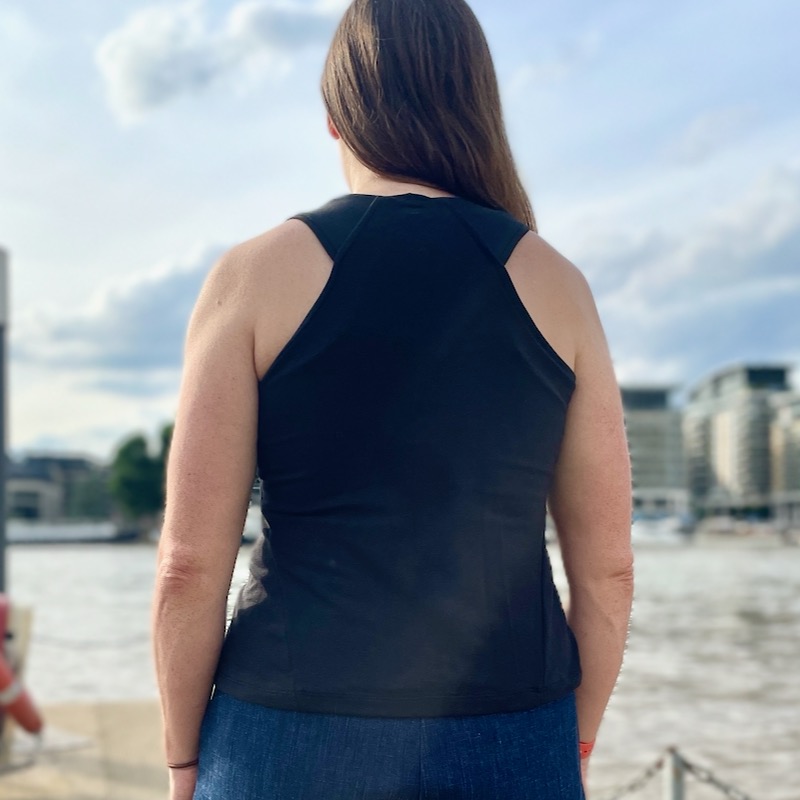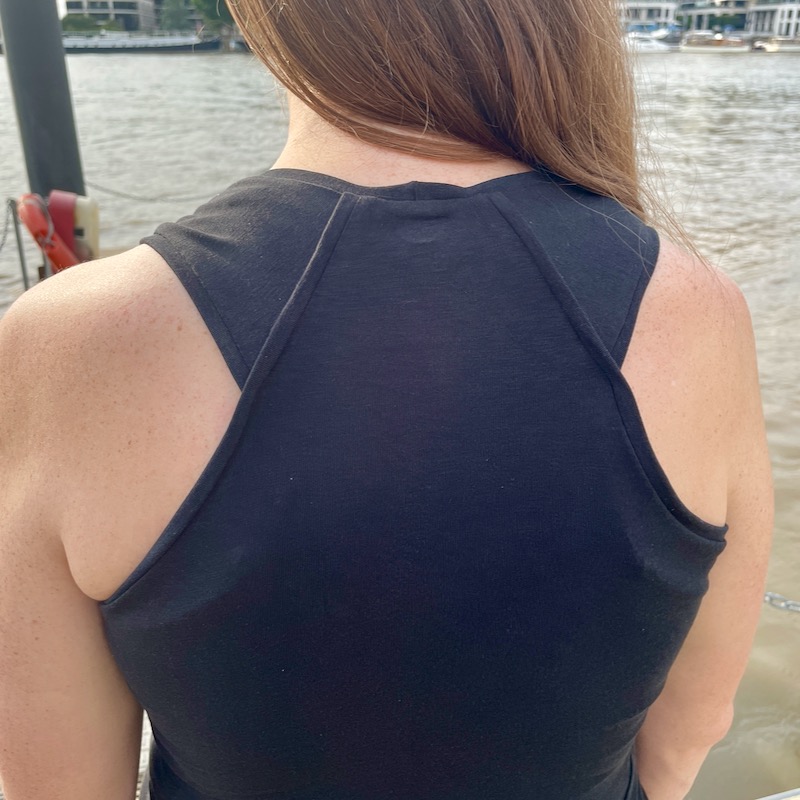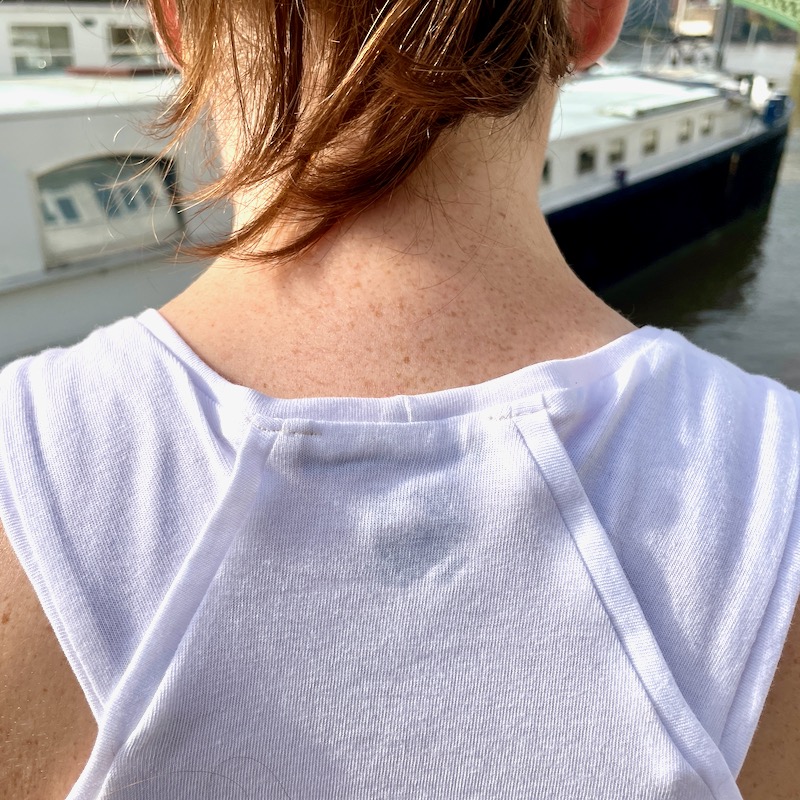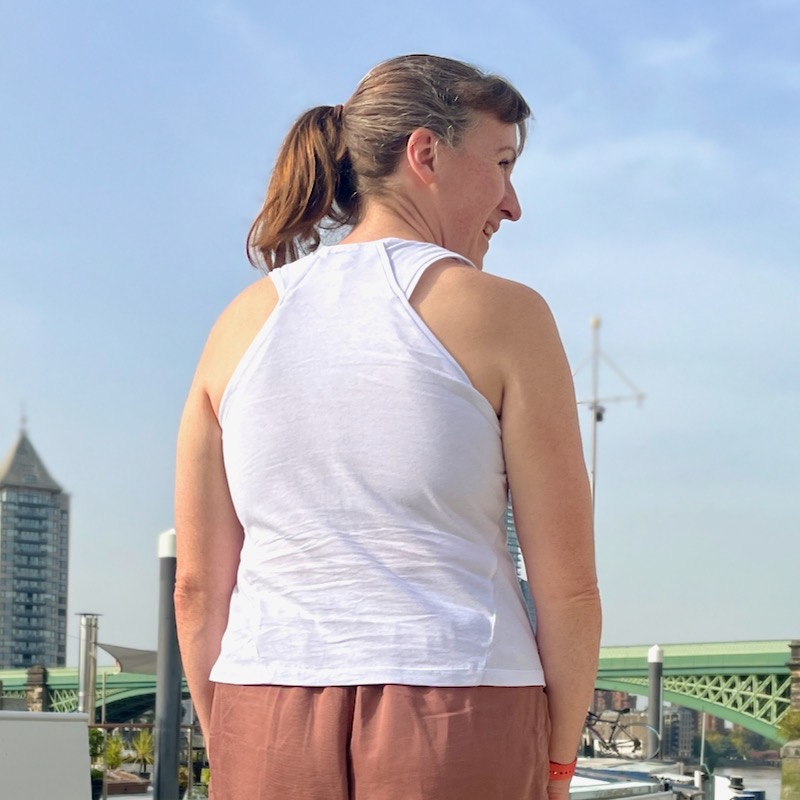 I know I did this the first time around, but since I didn't document it then, I'm documenting it now!
First of all, I changed the pattern a little bit:
Shortened bodice by 2inch at indicated lines as length overall was too long (I don't usually need to do this – the shirt is just long!)
Increased the band (10 & 11) width to 4cm and conjoined the ends (after removing the seam allowances from the ends!)
After these changes I feel like the fit is just perfect for me – slim but not tight and hugs in just the right places.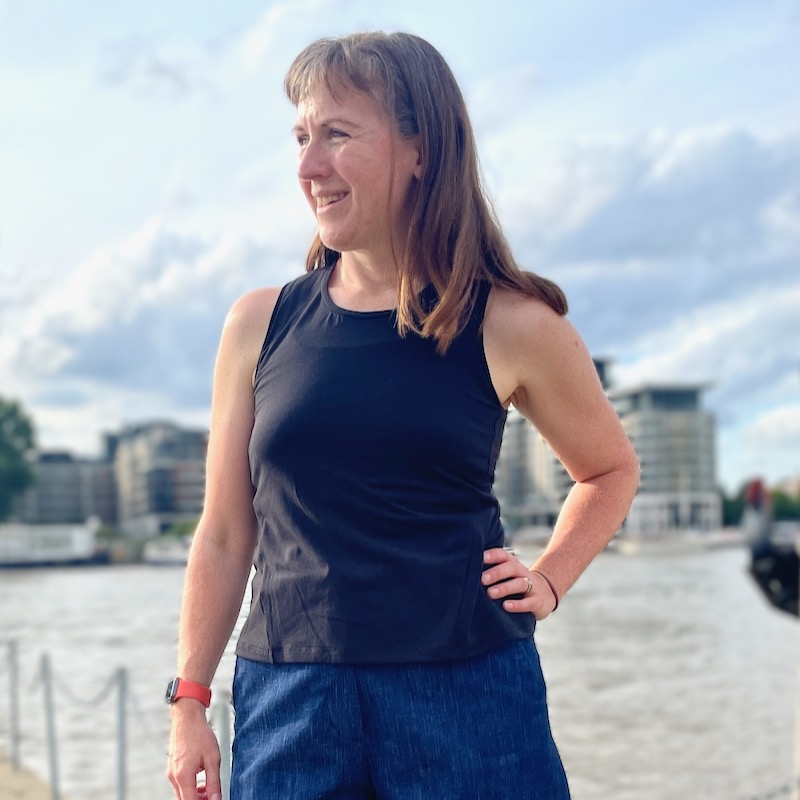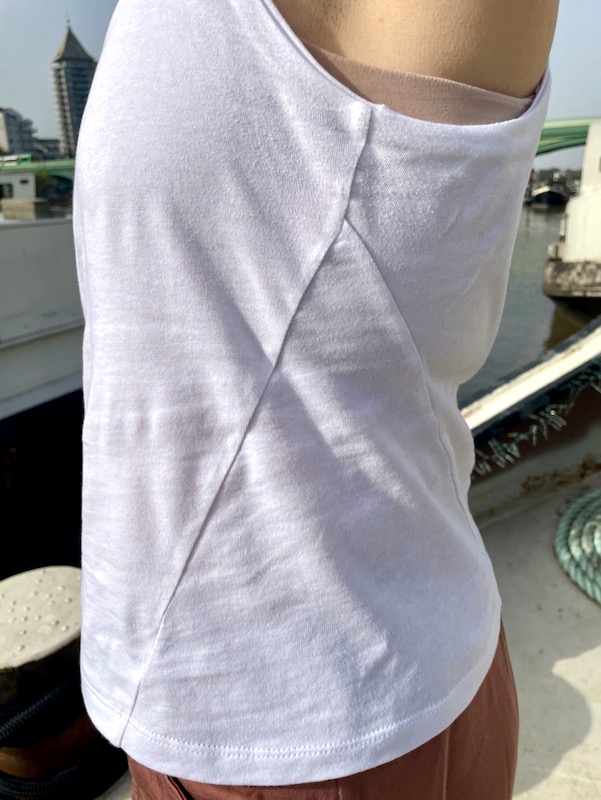 Order of construction changes:
Attach Sides to Back
Attach Sides/Back to Front
Fold band (10/11) in half, right sides out
Baste band to armhole edges with cut edges aligned
Start attaching the band at Front Shoulder and before finishing, lay the Front onto the Back (unfold the band first) and stitch the Front, Band, and Back in one go (this is kinda similar to the construction of our Versatili-Tank!)
Join the neckband, fold right sides out, and attach to neck edges with cut edges aligned
Hem
It's such a shame this pattern is no longer available, as I could quickly see it becoming a TNT for myself and others!