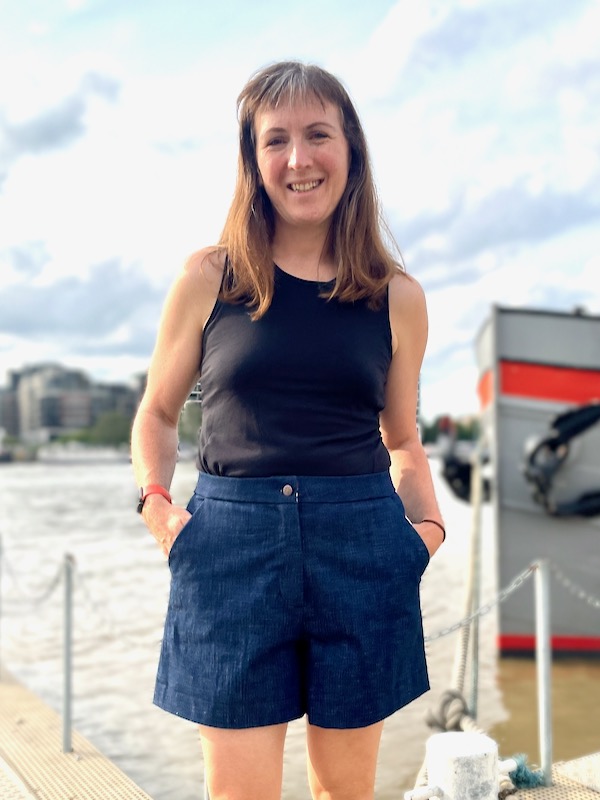 I never really used to wear shorts very much before a) the pandemic and working from home, and b) the Closet Core Patterns Pietra Shorts changed my entire view on wearing shorts. But I've made SO many of them now (5? 6?) that I felt like I should do something different.
So when the Closet Core Patterns "Poppy Camp Shorts" were announced recently, I felt like these could be another great contender for me! This was the July pattern for Closet Core's monthly pattern club, Crew Patterns. Tbh, I loved the look of these shorts so much that I signed up for a month just to get this pattern! Though now that the month has gone you'll need to sign up to their Unlimited Membership to get these shorts and other past months' patterns.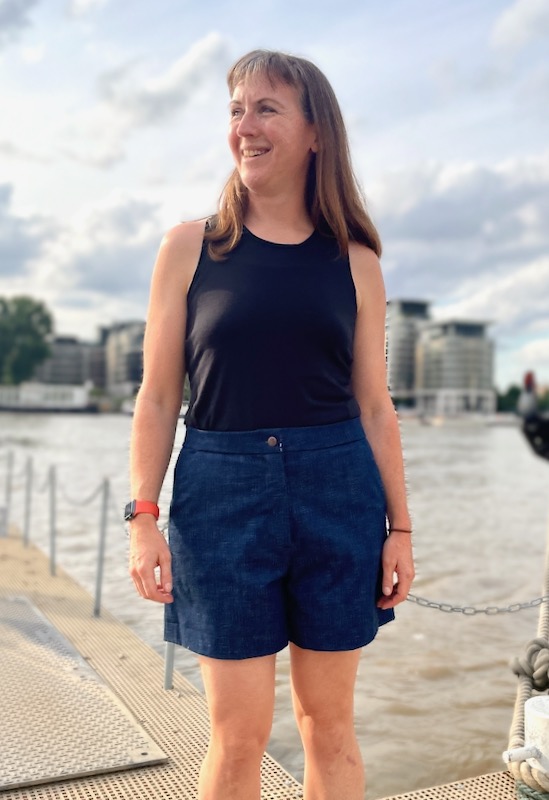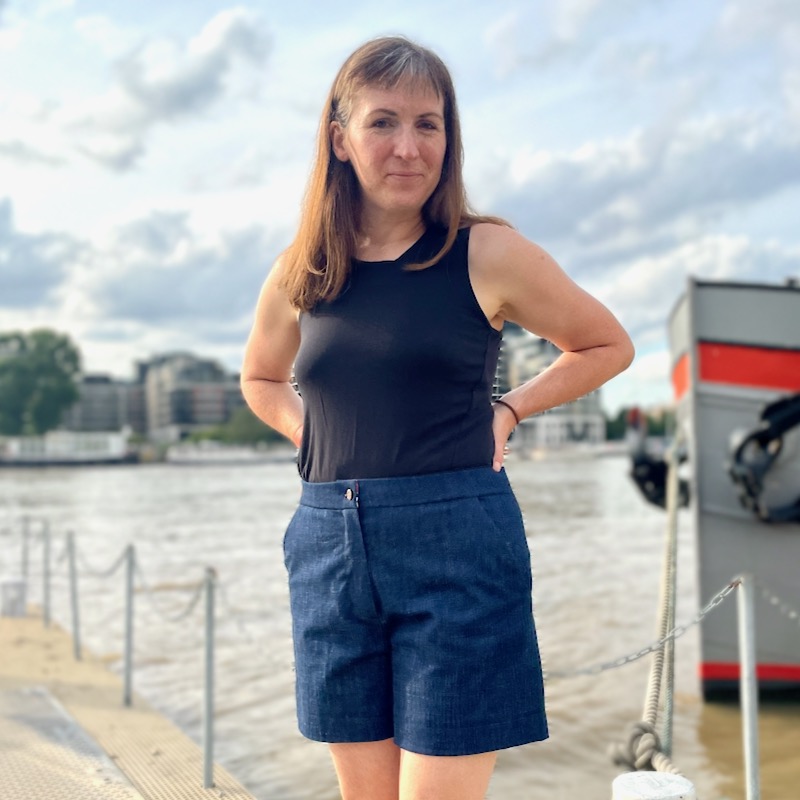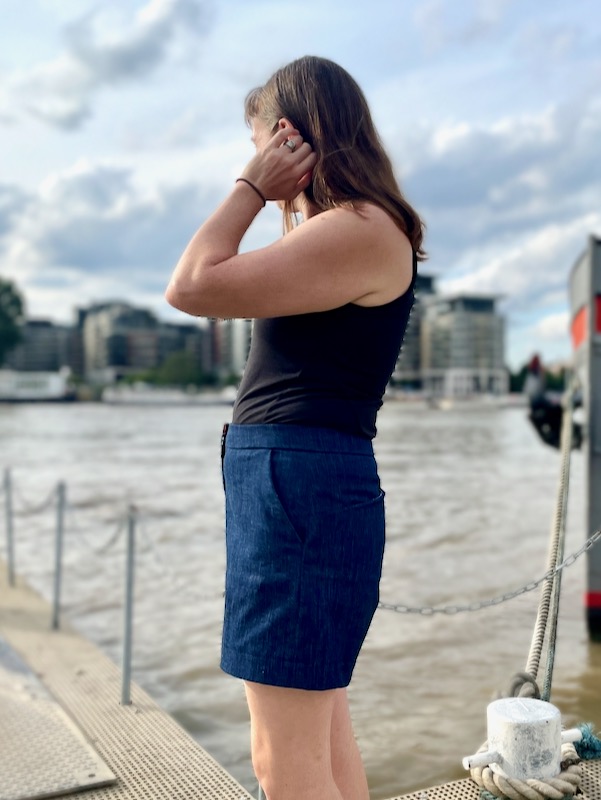 As per usual with CCP, I made Size 14, in the longer hem length, and I traced off my TNT crotch curves to the front and back pieces as a shortcut to a better fit. I often do this, and it saves me having to make a muslin a lot of the time.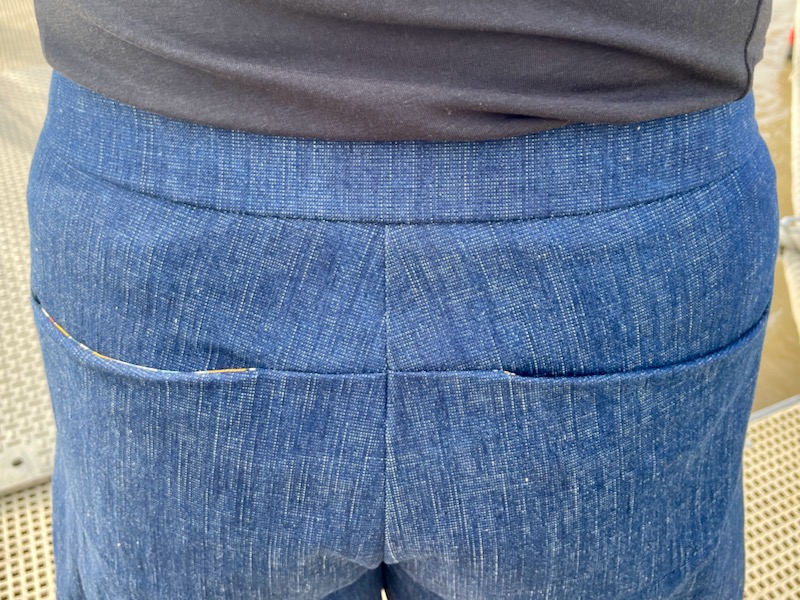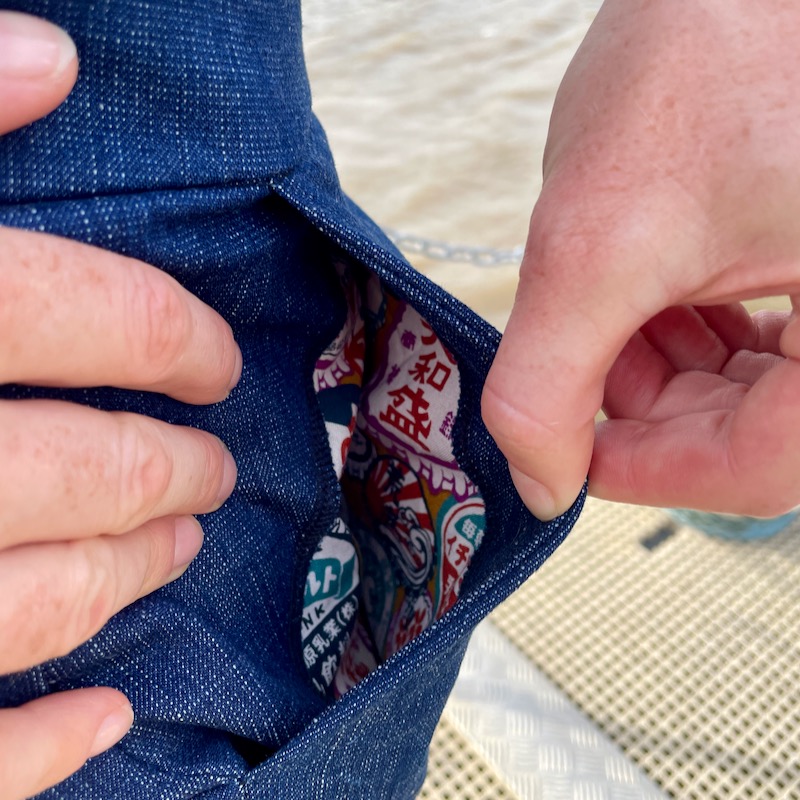 I had quite a few possible fabrics in my stash, but I selected a cross hatch denim, originally bought from Like Sew Amazing a few years ago. It didn't use up the entire 2m so I've got some nice offcuts to add to my denim pile (I'm still plotting to make the scrap jeans from Named's first book!).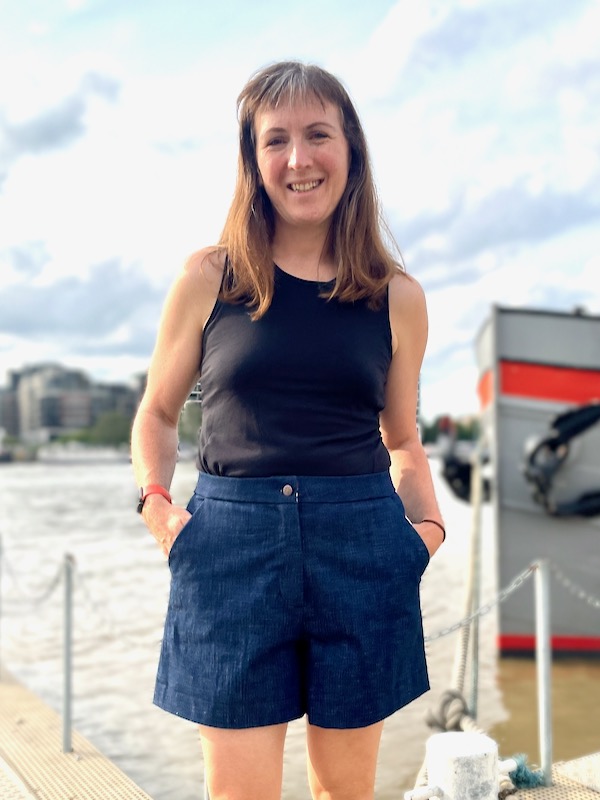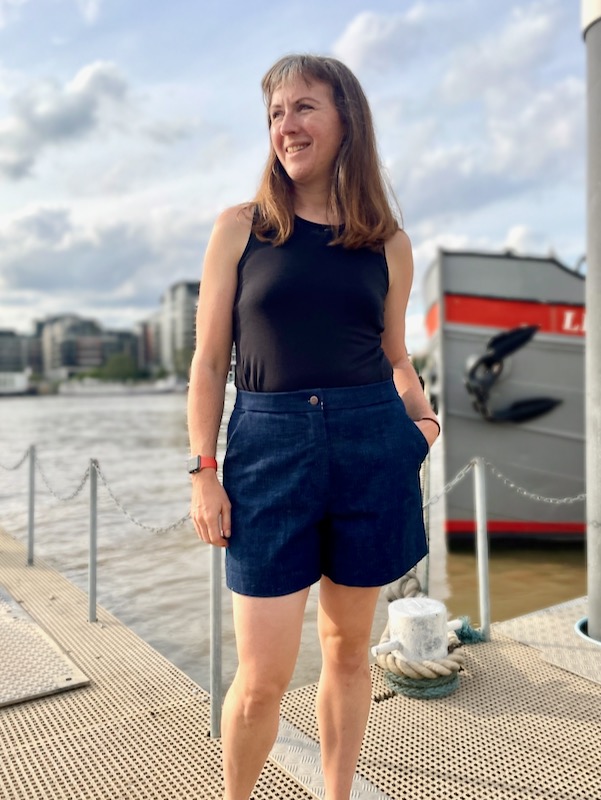 For the lining fabric I used some Japanese cotton with bottle caps (leftovers from this dress). I cut not only my front and back pockets from the lining (as instricted in the pattern), but also the inner waistband and the fly shield to reduce bulk and because I like to see the fun print.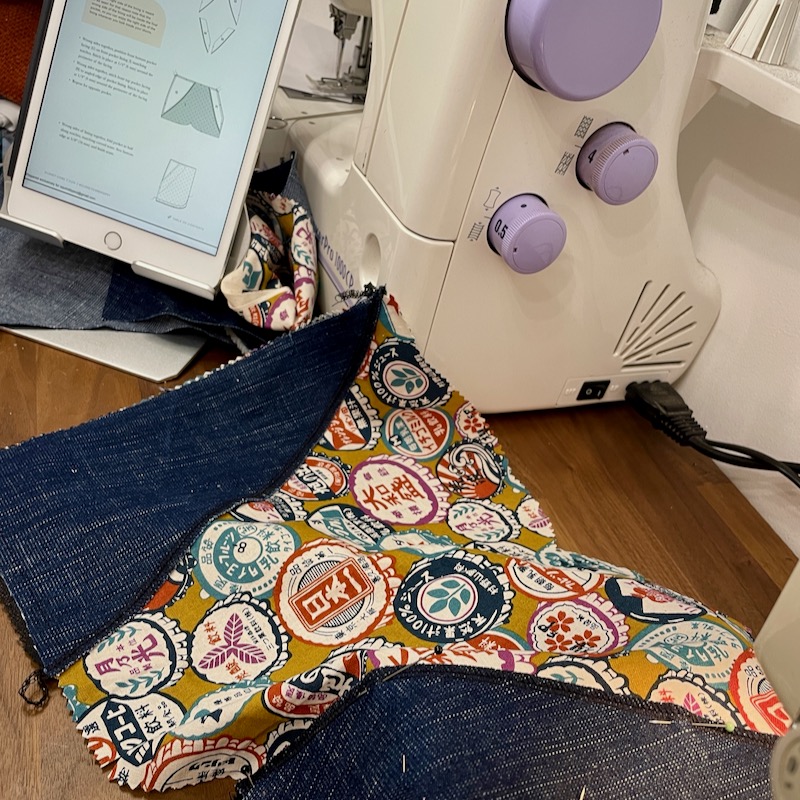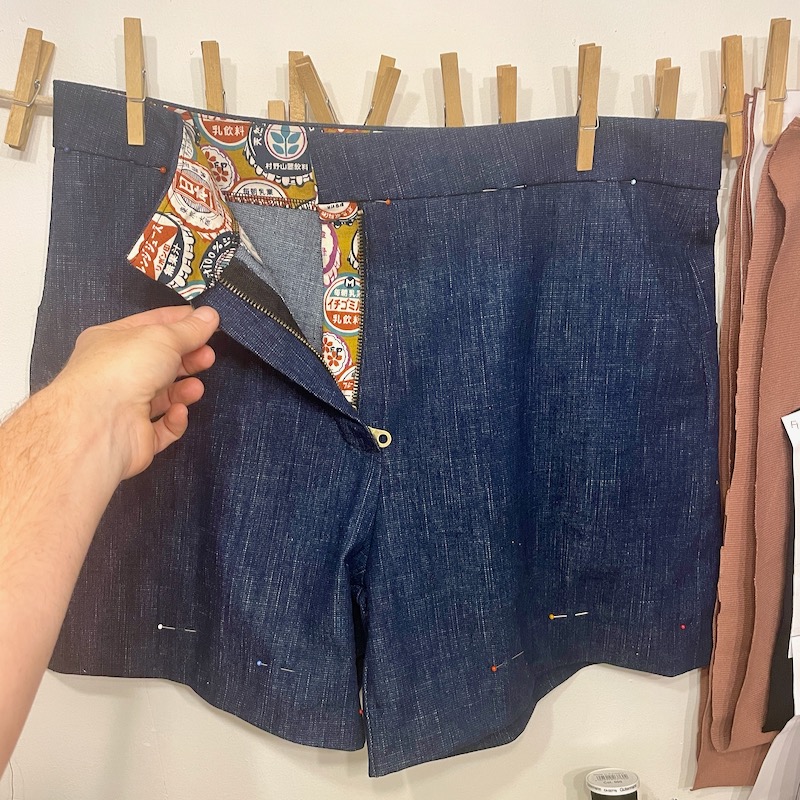 In the instructions, however, it specifically says to have the right side of the front pocket lining facing towards the inside of the garment (so you can see it when you undress??) which is bonkers and counter to everything I stand for, frankly. I like to see the fun linings when I put my hands in my pockets, not when I pee, so I used the lining fabric in the conventional way.
I really loved the design when I first saw the lining drawing, and after sewing this up, I still do! It's got lots of nice features considering it's only a monthly subscription pattern! The back pockets are especially fun detail, set into the yoke seam instead of the standard patch or welt pockets.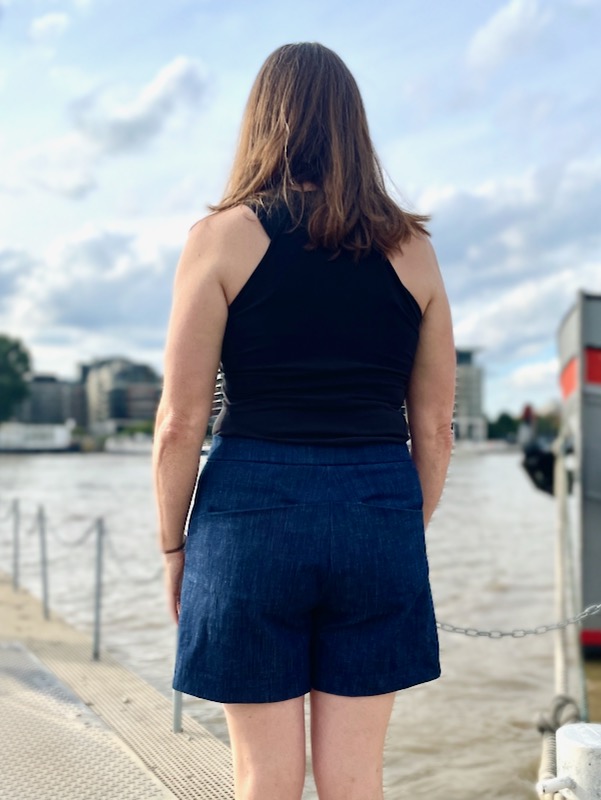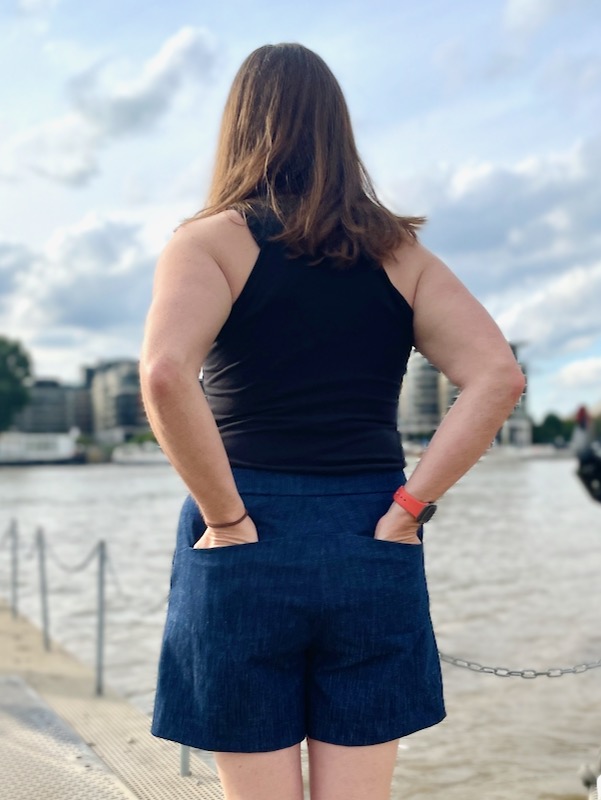 I didn't want to topstitch these shorts at all because I wanted these to feel "dressier" than jeans even though they're made in denim (and also because I couldn't be arsed to drag my hand crank topstitching machine out tbh!). I think the darker, crosshatch denim feels a bit more like trousers and leaving off the traditional golden topstitching makes them feel more business than casual.
There aren't many things I'd change in future, but I'd definitely leave off the front pocket facing! It's completely unnecessary for preventing the pocket lining showing through if you understitch, but it also adds a bunch of bulk to the pocket edge. I also didn't like the front fly method used here – the zip ends up further over from the CF than I prefer which is awkward to zip up. It wasn't a bad method, it just wasn't my favourite method (I prefer Burda's).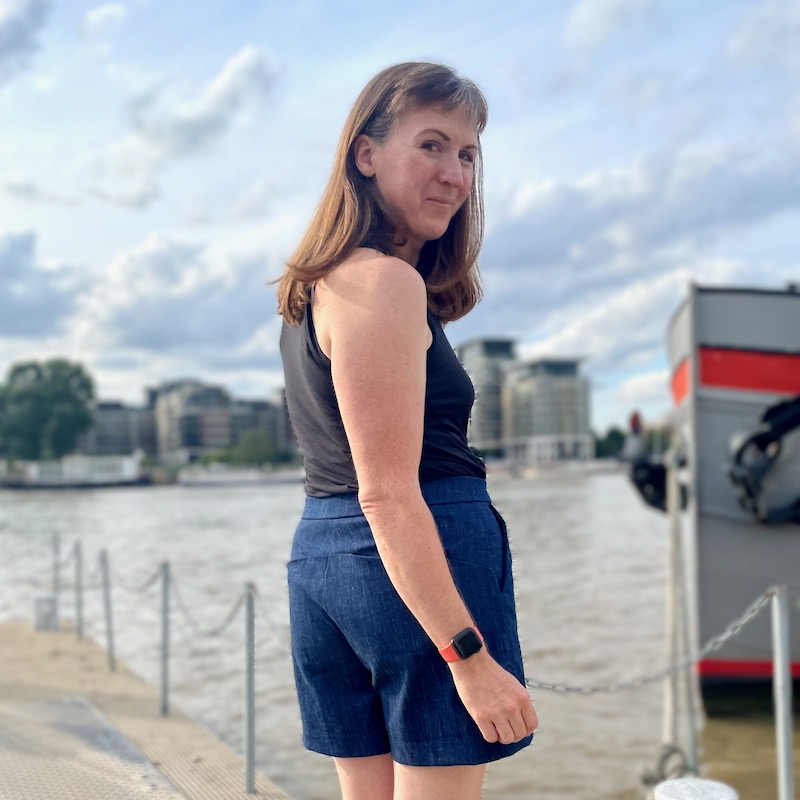 Otherwise, the fit is great, the length is great, and I like the silhouette! What's not to love!
(PS: The top is also new, but I'll talk about that in another post!)