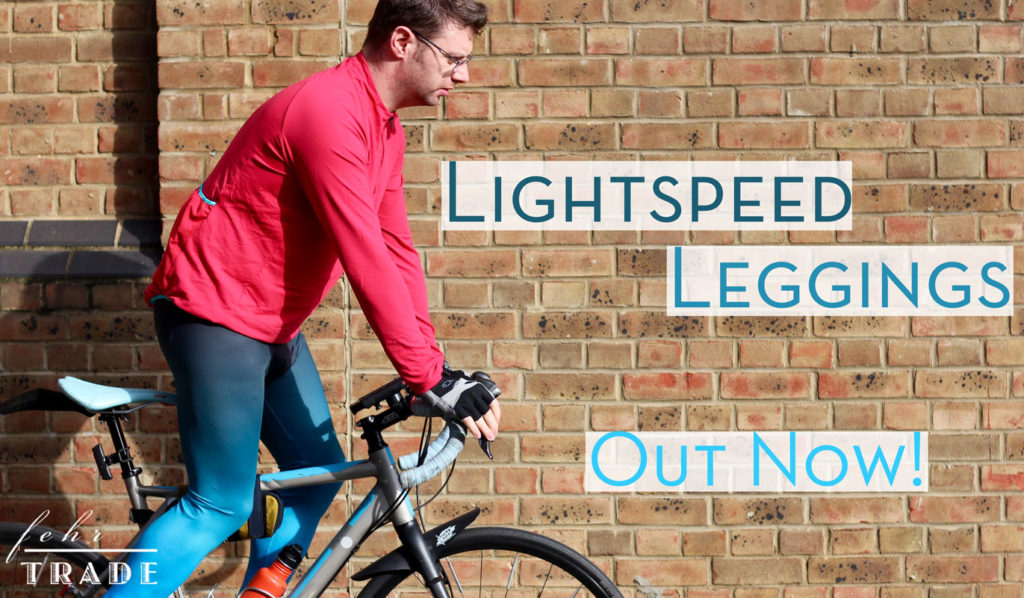 This pattern has been a long time in the making. I originally wanted to make a leggings pattern for men way back in 2014 after I'd released the Surf to Summit Top pattern for men. I made quite a few muslin attempts over the years but I kept getting distracted and discouraged by the lack of drafting information (anywhere!) for a close fitting men's crotch curve, so it kept being put aside for other patterns ideas.
But I finally resolved to crack it, and I'm proud that the resulting pattern provides a comfortable fit for active men! There are front and back panels and a one-piece leg (so men can finally have crazy patterned leggings without a side seam getting in the way, too!), and the shorts length can be used equally well for base layers under shorts, too.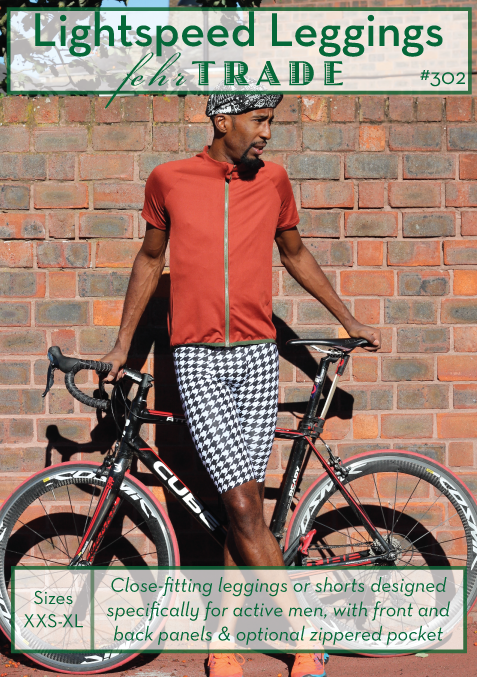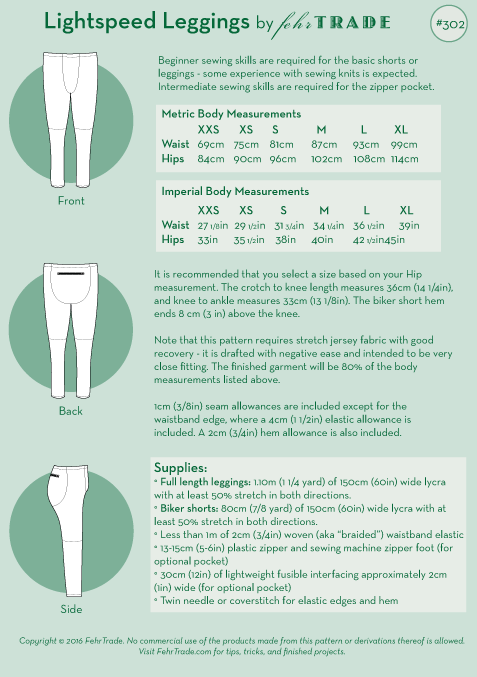 The optional back pocket is big enough for even the phattest of phones, plus it's got a secure zipper closure and the clean finish inside means it won't chafe or bounce as he moves, either. The construction of this took several iterations to perfect, and I must give my fantastic group of pattern testers credit for calling me out when the (earlier version) construction got too complex – the finished pocket construction is straightforward, tidy, and so much quicker than earlier iterations!
As with all my patterns, the Lightspeed Leggings come in a full XXS-XL size range, complete with fully illustrated instructions and a "Common Fit Alterations Section" to help you adjust the pattern pieces. All my patterns come complete with both "Print at home" versions, compatible for both US and A4 paper sizes, as well as a "Copy Shop" version, sized for A0 and also compatible with 36in wide format printers so you can take it to your local reprographics shop if you don't fancy cutting and taping.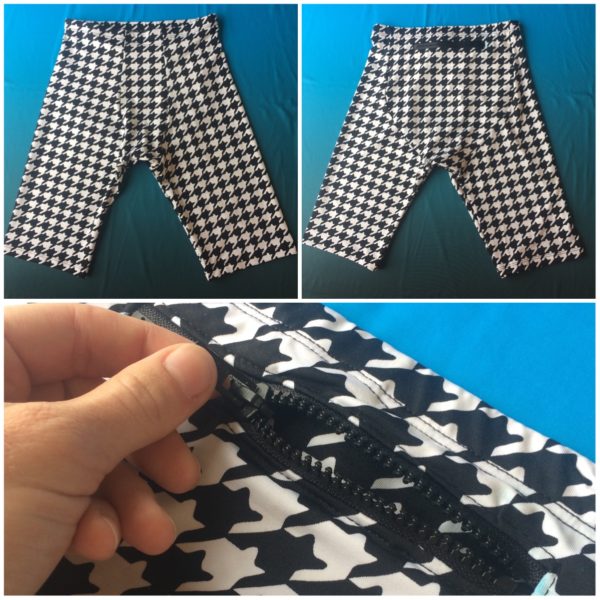 But this time around, both pattern files are also layered (new!) so you can choose to only print off the size or sizes you need without the others getting in the way!
I'll be showing you more photos over the next few weeks, and introducing you to the athlete models for this pattern, but to celebrate, you can use code LIGHTSPEED for 15% off all sewing patterns at shop.fehrtrade.com until 18 October. You could use it to buy the new Lightspeed Leggings, or to sew up a men's Surf to Summit Top (seen on both models here), too, or even something from our collection of ladies activewear patterns – the more you buy, the more you save! Paypal users, take note that you must go quite far through the checkout process before the discount box appears.
And (whisper it) these make excellent Christmas gifts, too!
[shopify embed_type="product" shop="fehr-trade.myshopify.com" product_handle="lightspeed-leggings" show="all"]