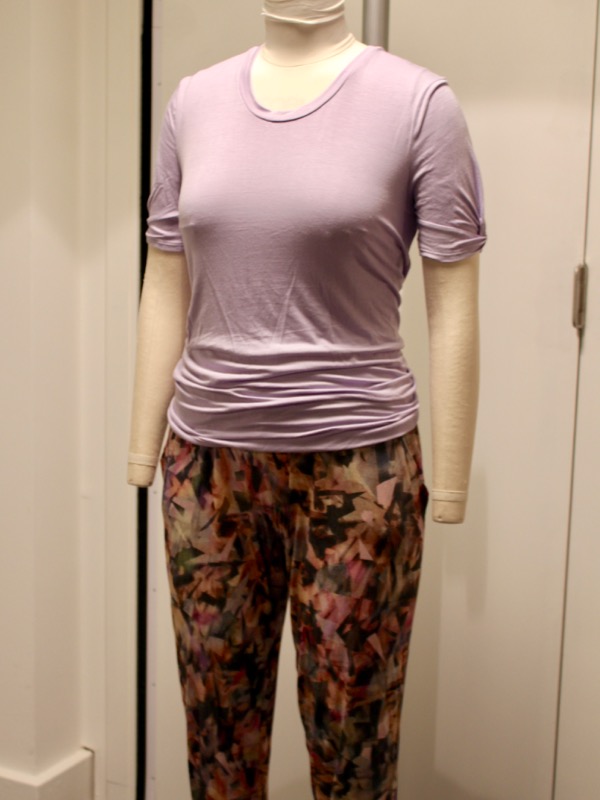 One of the outfits I brought along to Alvanon's fit studio last week was a new-to-you Knot-Maste Yoga Set!
The top was one I'd made in the latter stages of pattern development out of some cheap viscose cotton lycra in Lilac from Tia Knight (so obviously not for exercise with a fibre content like that!), and the bottoms were a casual pair I'd made myself from some "shatta" print viscose jersey from my stash (originally from Fabric Godmother but long sold out). I really wanted a pair of casual bottoms for lounging around the boast in over the holidays, and since all my previous samples were in solid colours, it was a nice opportunity to show you want they look like in a print, too.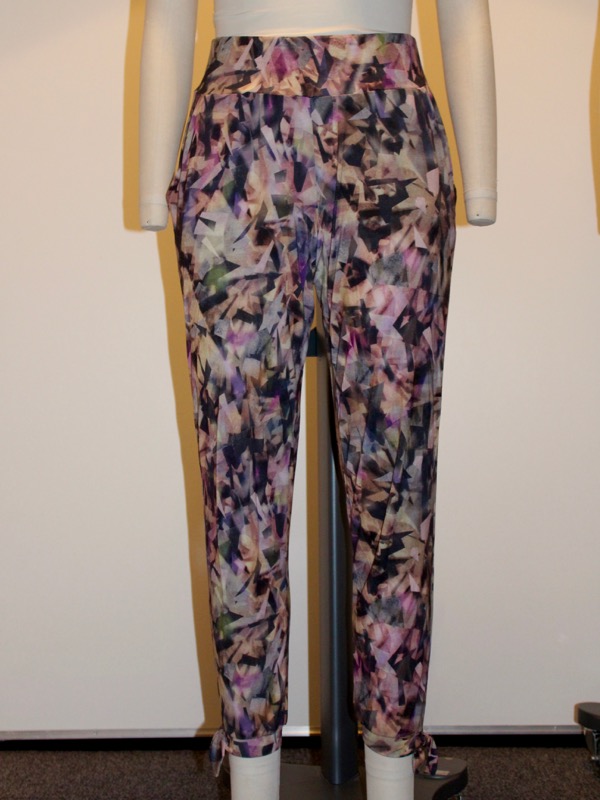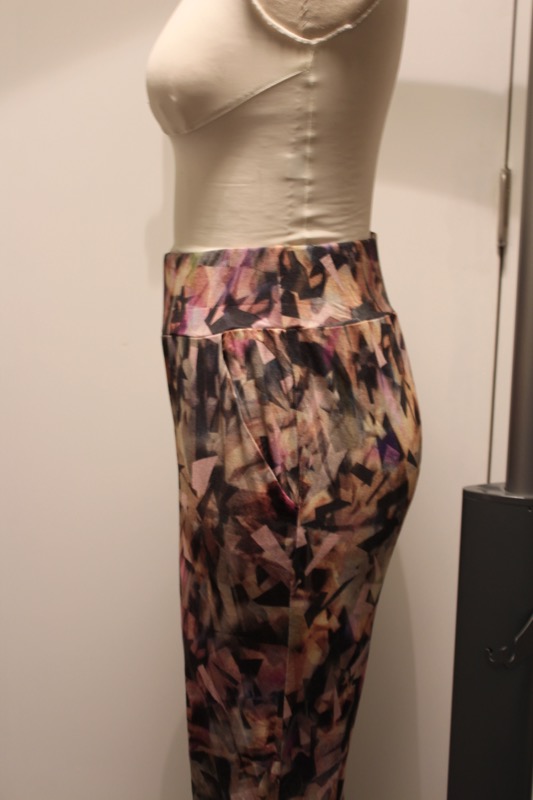 I made these Knot-Maste bottoms in size Small with full length, tie-hems and no waist-tie. I used this 50mm Minerva elastic hidden in the waistband, if I recall!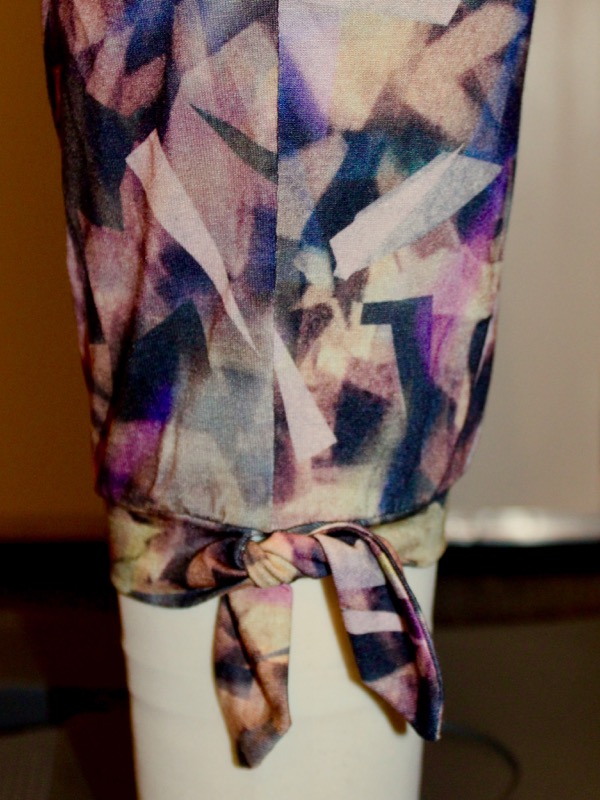 These are a super comfortable make and they've certainly served their purpose in being great for lounging in over the holidays – elastic waist for the win!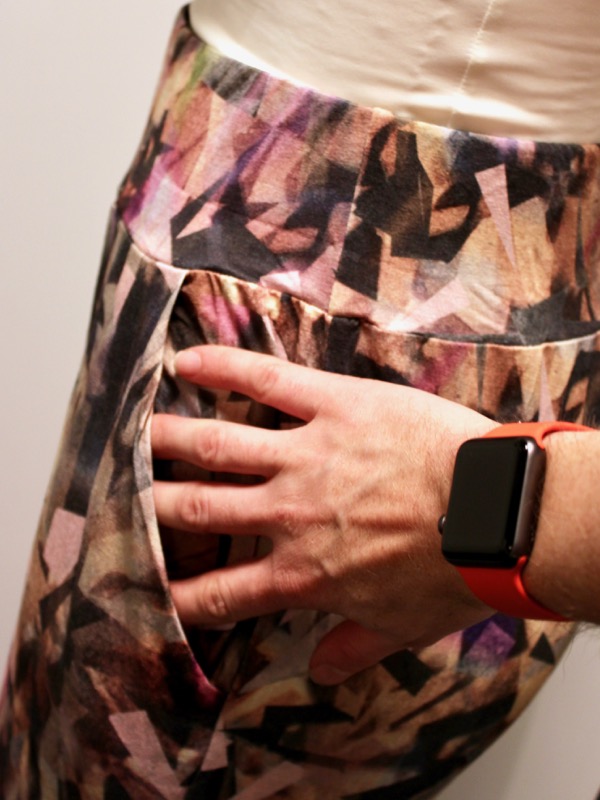 (oh yeah, and I'm loving the AppleWatch I received for Christmas, too!)
The top is the tie-back view, which I photographed open here so you can see how it hangs and how I envisioned it to be worn while you're on your way to and from the yoga studio (err, minus the wrinkles from being rolled up in my bike panniers to get to the fit studio!).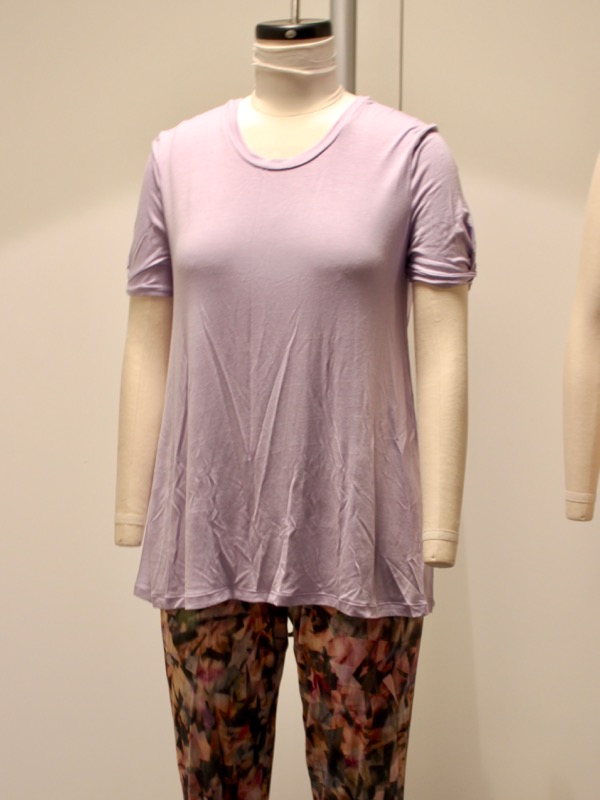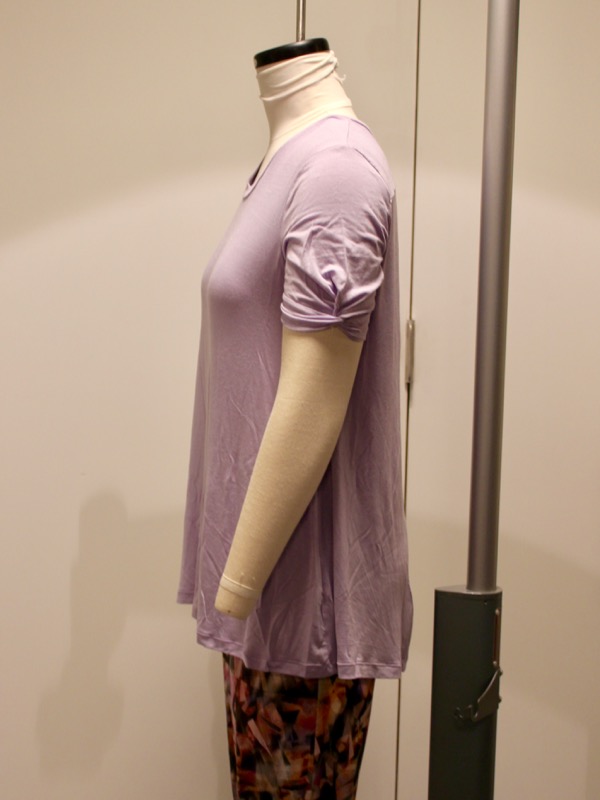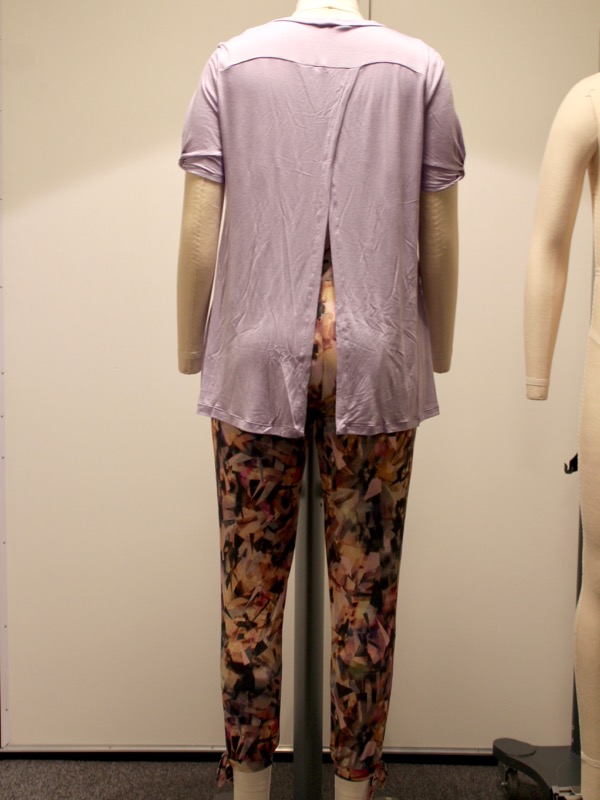 Just a note: Because this was a slighty-earlier pattern I was sampling, I ended up making some improvements in the finished pattern – specifically, I thought the neckband was smidge too wide, and the sleeve slightly too tight on this iteration.
And here you can see the same top tied in the back, which is how it's intended to be worn during your workout. The tie in the back creates some flattering gathers in the front and sides, and you've still got some nice ventilation in the back for those of you that love a good Bikram hot yoga…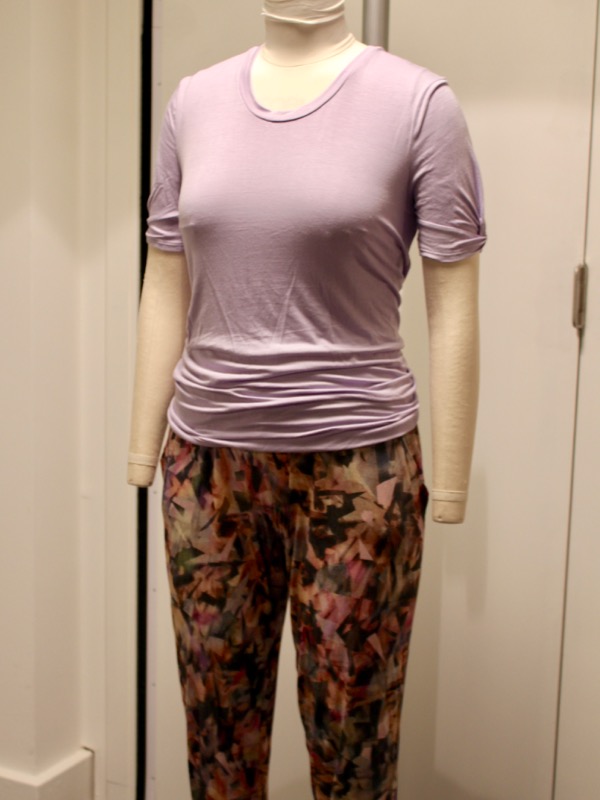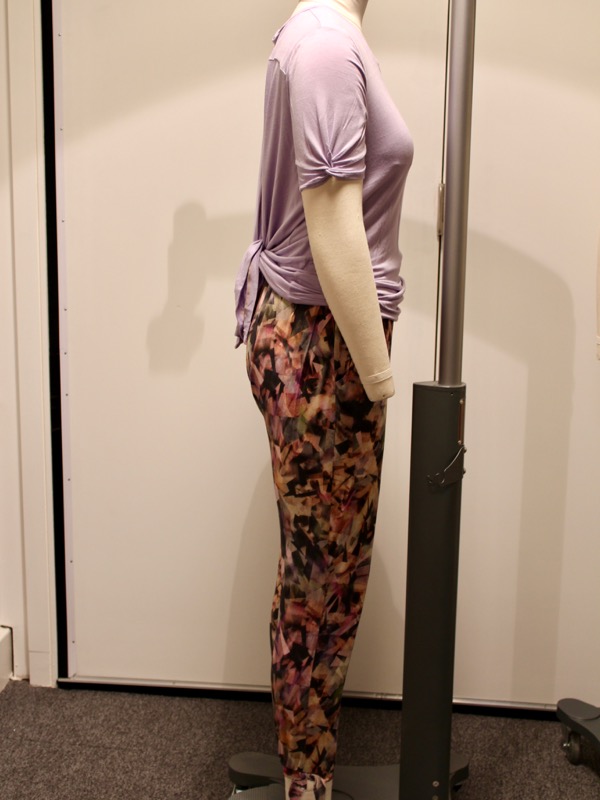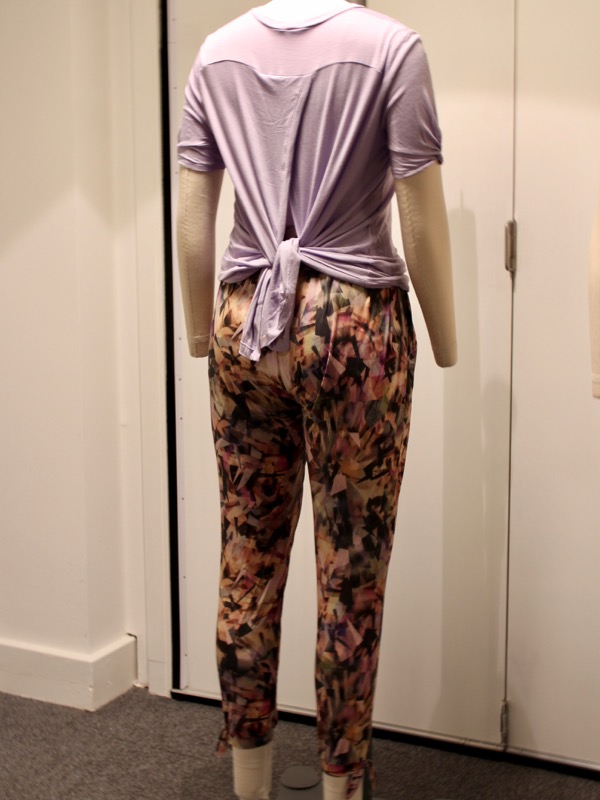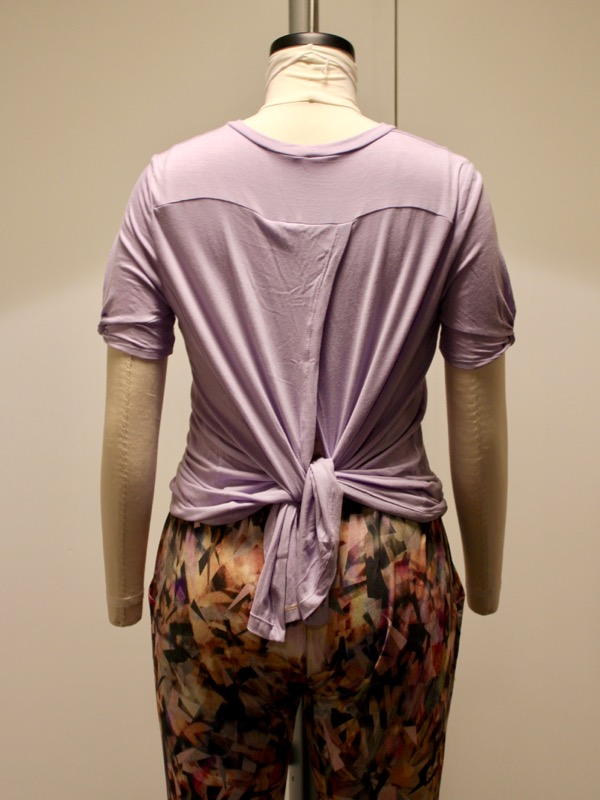 That back knot is pretty squishy and isn't really a problem for poses on your back, but if you'd prefer to avoid that, you can make the banded hem view instead, which features twists at the sides. Here you can see the banded hem bamboo version I modelled in the park: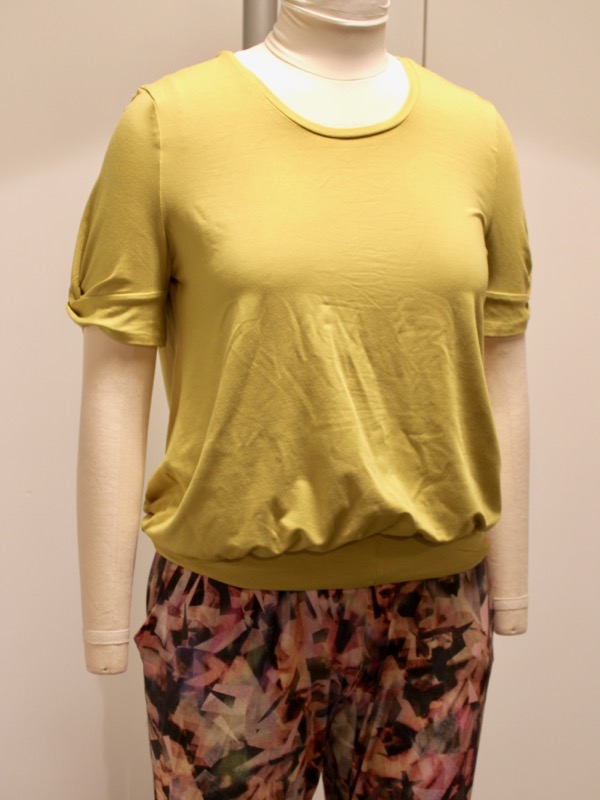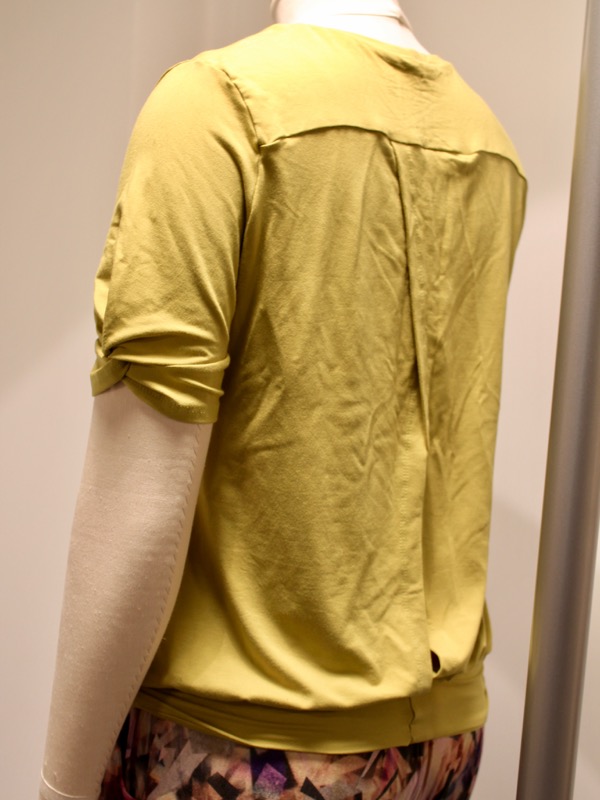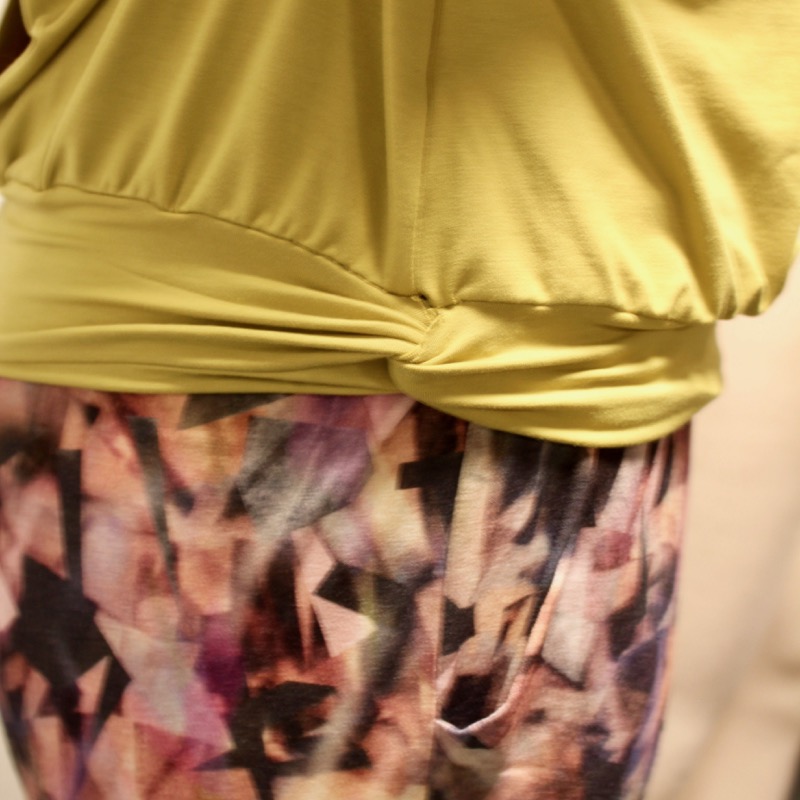 Here's a comparison of the two knotted sleeves – you can see how much nicer the green bamboo version sits than the lavender!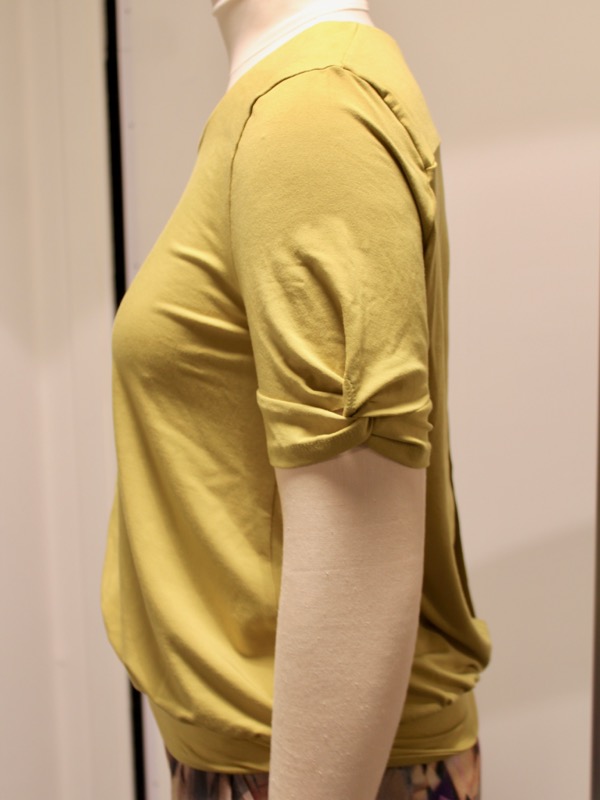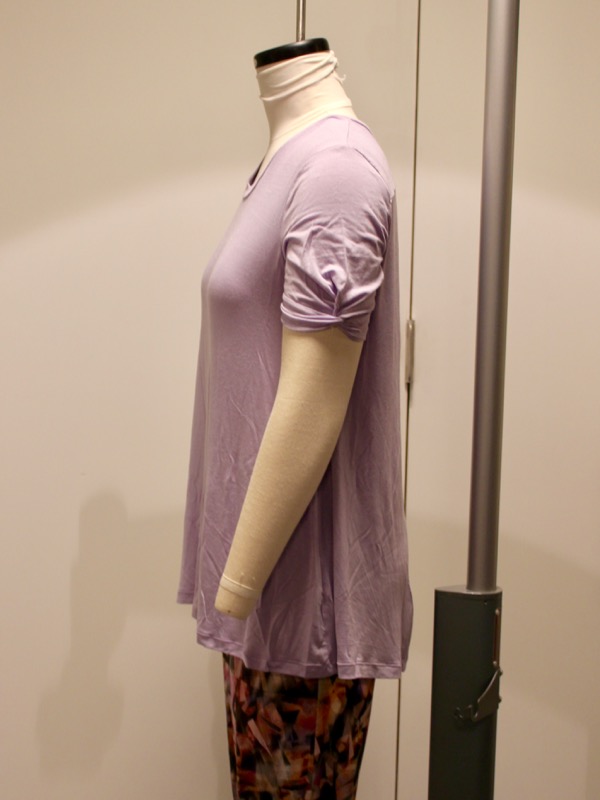 I always like to have at least one totally unique feature in each of my patterns, and the twist sleeve is one I developed specifically for the Knot-Maste Yoga Set that I've never seen anywhere else!
All three samples shown here are FehrTrade size Small modelled on Avalon's EU40 mannequin.
[shopify embed_type="product" shop="fehr-trade.myshopify.com" product_handle="knot-maste-yoga-set" show="all"]