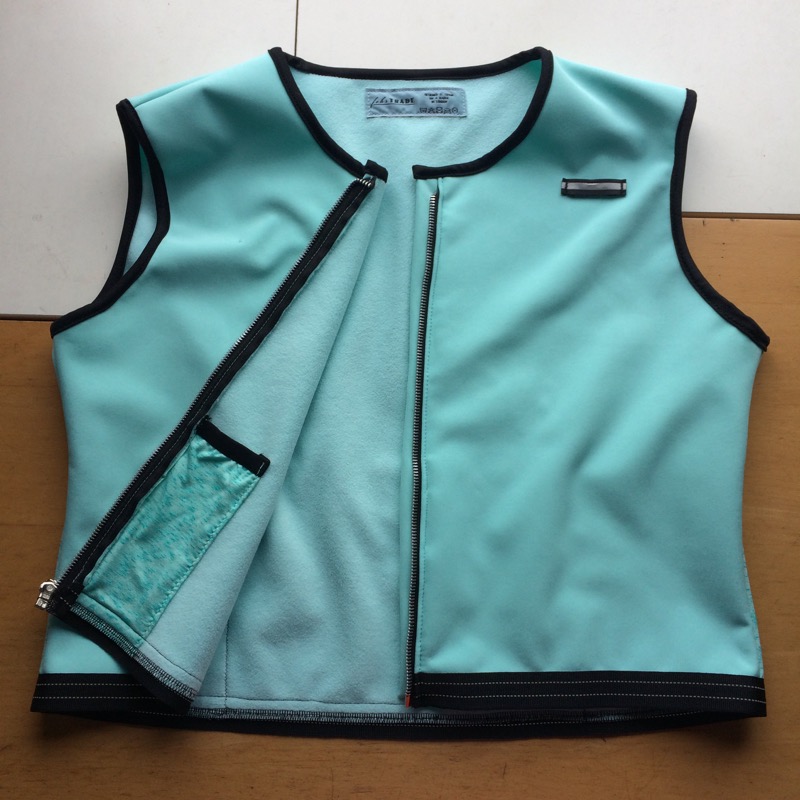 I've seen several references to soft shell recently and I thought it might be worth delving a little deeper into this fabric since I'm guessing many of you may not be familiar with it…
What is Soft shell?
Not to be confused with that thin polyester stuff that made up "shell suits" in the 1980s, "soft shell" is a fabric that's comprised of a densely woven exterior side with a brushed fleecey reverse. It's ideal for applications like jackets because the exterior blocks the wind and is largely rain resistant, too, while the fleece interior is comfortable and warm against the skin without need for a lining, either.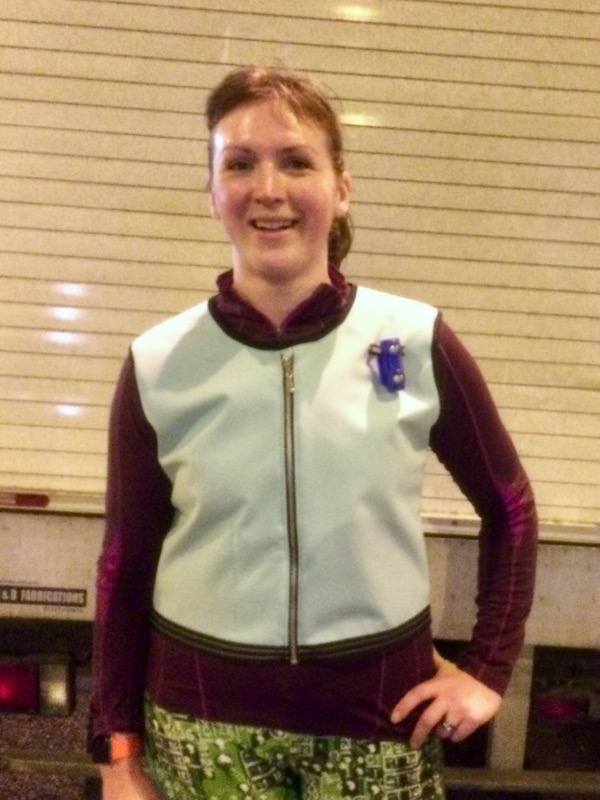 You might remember that I used some ice-blue soft shell to make my running gilet a few months ago!
How to sew it
Since it's a woven with very little (or no) stretch, it's easily sewn on a domestic sewing machine, or you can also use an overlocker (serger) if you've got one. Start off with a universal needle, but if you experience skipped stitches, try a microtex sharp needle in order to penetrate that tightly woven exterior. As is always my recommendation when it comes to thickly piled fabrics – use a walking foot! Honestly, these things are magic for taming stretchy, slippery, furry, thick, and generally tricky fabrics on your sewing machine.
The cut edges of soft shell do not fray, so can be left unfinished if desired, but more commonly the edges are bound with FOE (Foldover elastic) or stretch binding to make a more comfortable, neat edges, especially around neckline and sleeve openings were a raw edge might irritate the skin.
When choosing a pattern, look for ones designed either for woven patterns (like raincoats or parkas) or for activewear jackets which do not require much stretch. Don't just use any old teeshirt or hoodie pattern and expect your softshell to perform in the same way as a heavyweight stretch fabric! If in doubt, always test out your pattern in a woven muslin fabric with a similar weight to your soft shell fabric.
Where to find it
I had this amaaaaaaazing, bold geometric soft shell printed up for me at Contrado, who do custom digital printing onto a ton of different base fabrics.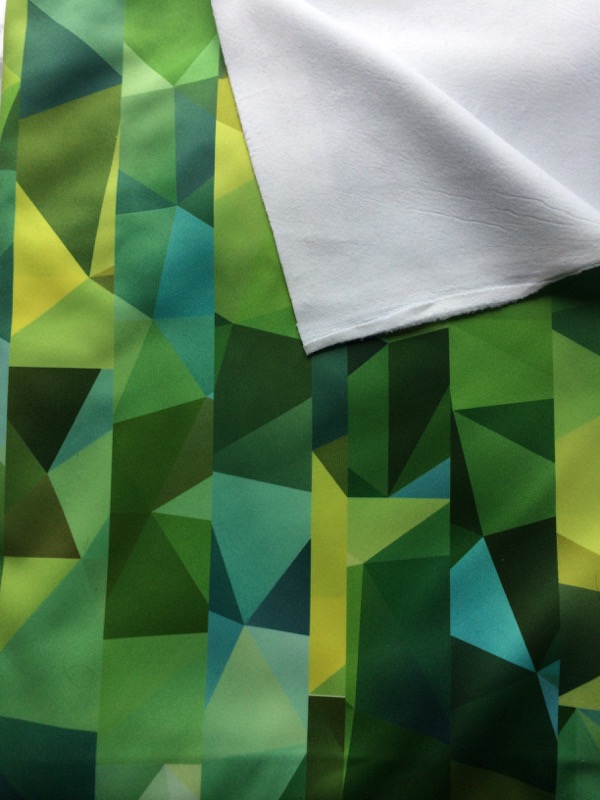 Frankly, it's burning a hole in my stash but I've got plans to make myself a spring running jacket as soon as all my book work is out of the way!
Alternatively, I've also seen that Guthrie & Ghani are stocking soft shell now and my ice-blue that I used in my gilet came from Plush Addict, who have a few colours, too.
Has anyone sewn with soft shell before? Add your projects in the comments below to inspire others…