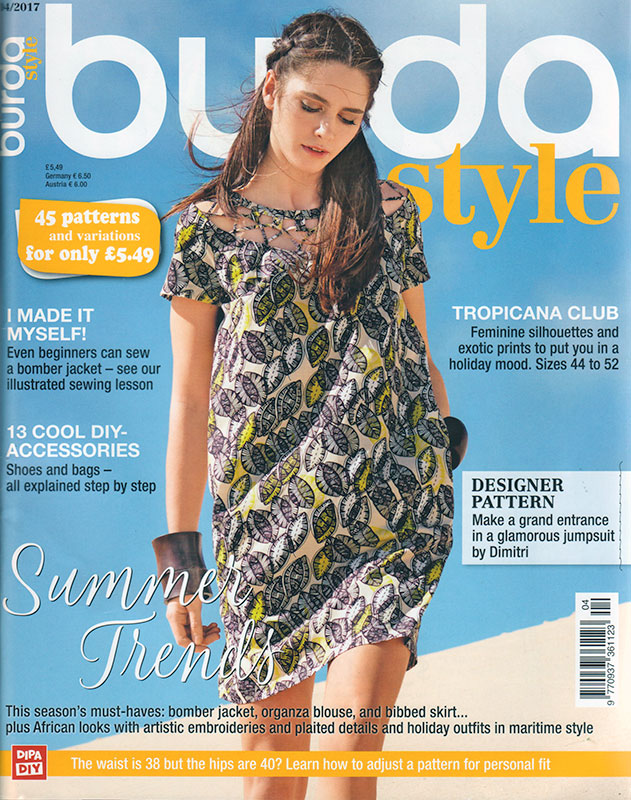 I hope you all had a lovely, long Easter weekend! I managed to get a little bit of sewing down but I'm in the last week now before both marathon and Book Deadline so I haven't got much time to do anything else! Add in some internet problems at home (grrrrr) and you've got a very delayed review of the latest Burda magazine. I'll be honest, if it was a better issue, I'd probably have found a way to post it sooner… 😕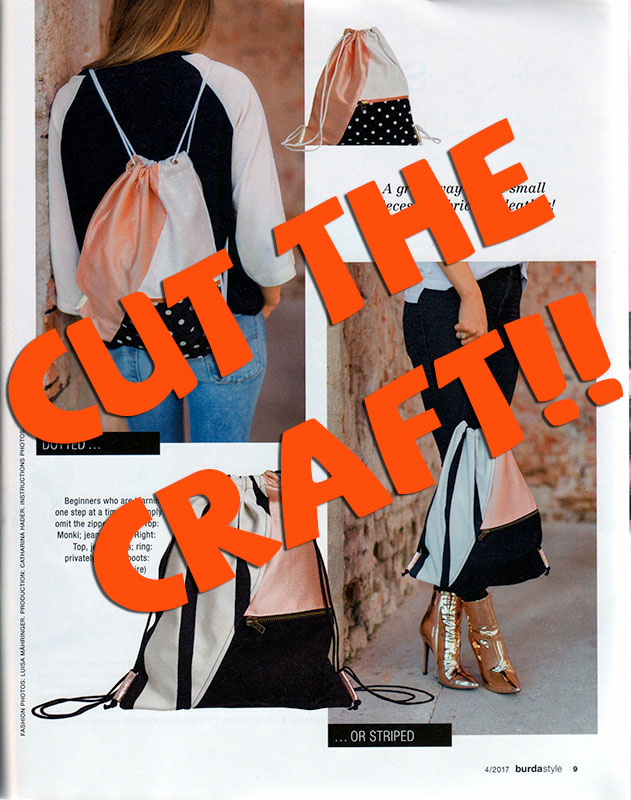 First up is.. so many pages of stupid craft projects and hot-glueing rhinestones onto shoes. I mean, seriously, Burda – CUT THE CRAFT! I do not subscribe to your fashion sewing magazine to have 14 pages of crafts (and another 3 of shopping). I understand you may not be able to fit more patterns onto your already-crammed sheets. But show us different views of the garments, detail shots, or do some step-by-step pages on some of the trickier construction techniques. Having this many pages devoted to remedial craft is ridiculous!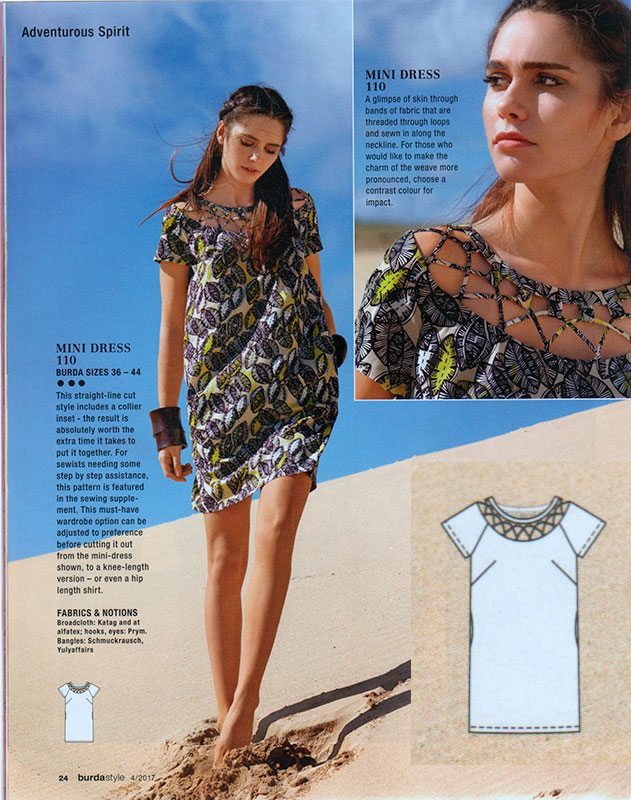 When we finally get into the fashion sections, the first one is vaguely African/hippie themed, which is never my style in the slightest, to be honest. I only pulled this dress out because it has a similar neckline detailing that was seen on Plus dresses last November and July. Except those were much more fitted and less sack-like in the body…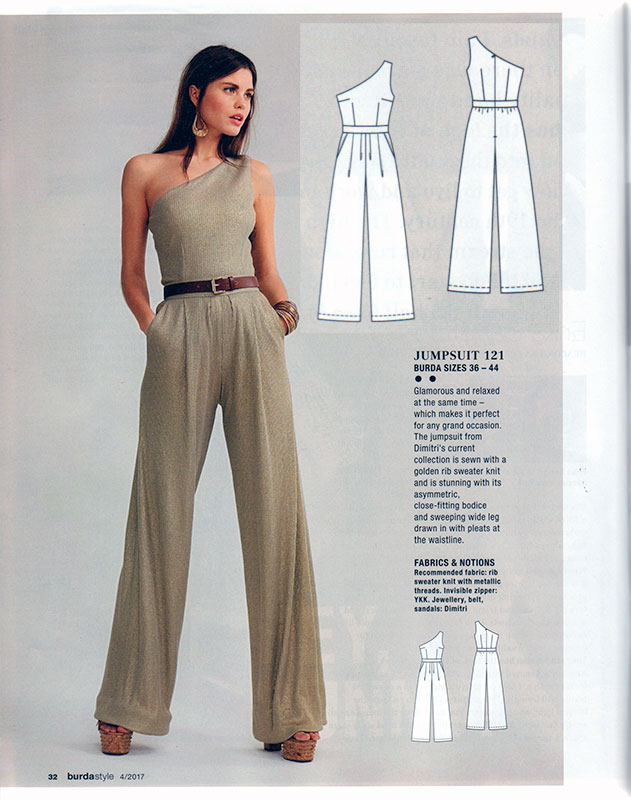 At least we have a designer pattern in this issue! I miss the days when we used to see a designer pattern and a reprinted vintage pattern in each issue. I'm not a huge jumpsuit fan (tried it once, didn't wear it much), but it's a nice pattern and very on trend.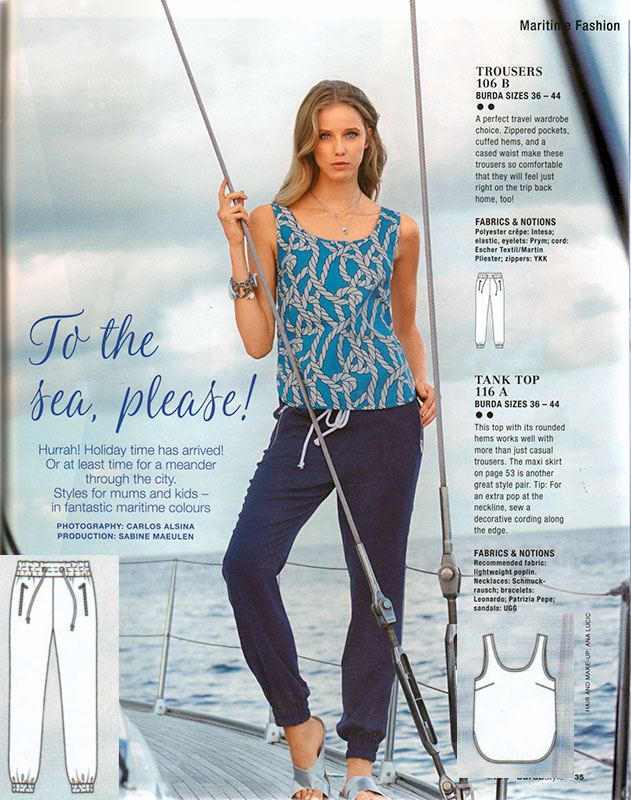 Next up in the nautical feature is a pair of jogging bottoms (sweatpants) but drafted for lightweight wovens, so I guess they're considered "dressy" in some circles? The vest (tank top) it's paired with is nice enough, but there are a million similar patterns out there just like it.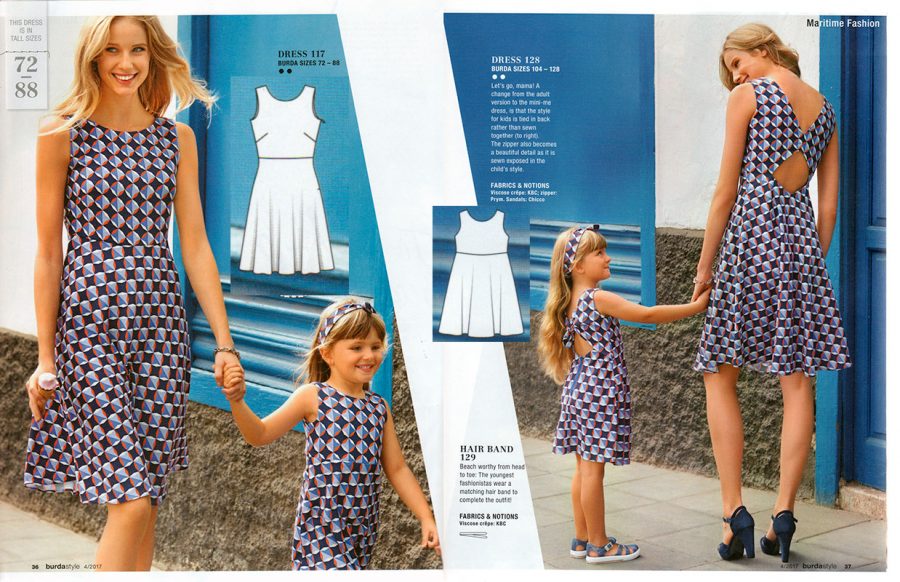 Finally, something I might actually make! I've been a fan of the cut-out back dress ever since I bought one in France a few summers ago, and this one looks nicely bra-friendly, too (alas, my French one is not, and requires those stick-on silicone bra cups). There's a similar dress if you want to do a "mommy and me" look, and I like these designs enough to overlook the fact that burda called a rectangle of fabric a "pattern" for a hair band. 😒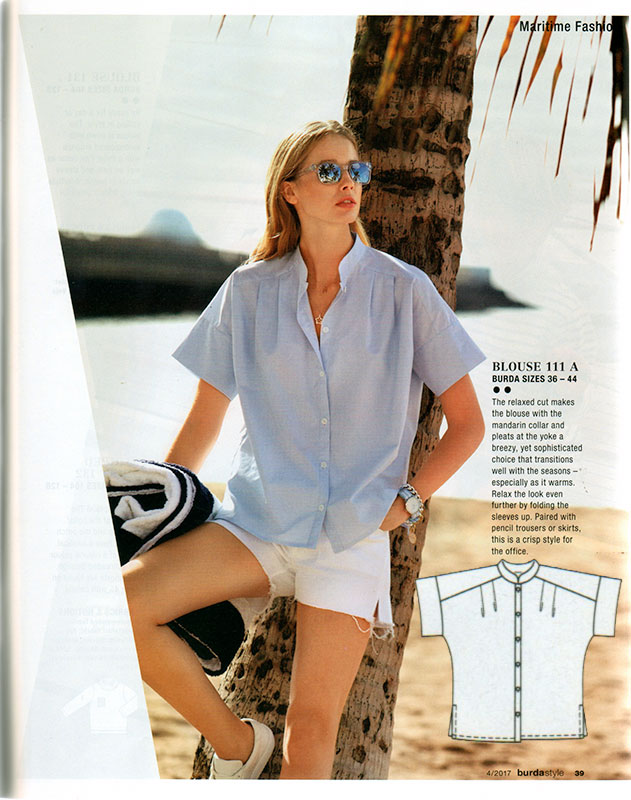 I don't often make woven shirts, but there's just something about this relaxed, short sleeved shirt that I really, really like. The angled shoulders, pleats, cuffs, slit hems – the works! And I bet it'd look just as good paired with leggings as it does shorts.
You wait ages for a cut-out back dress pattern, and then two come at once! This one's for jerseys and looks just as bra-friendly as the previous one, too. I personally would be much more likely to wear this as a teeshirt than a dress, though, so I'd personally chop off the hem and leave out the side ruching, but that's just me.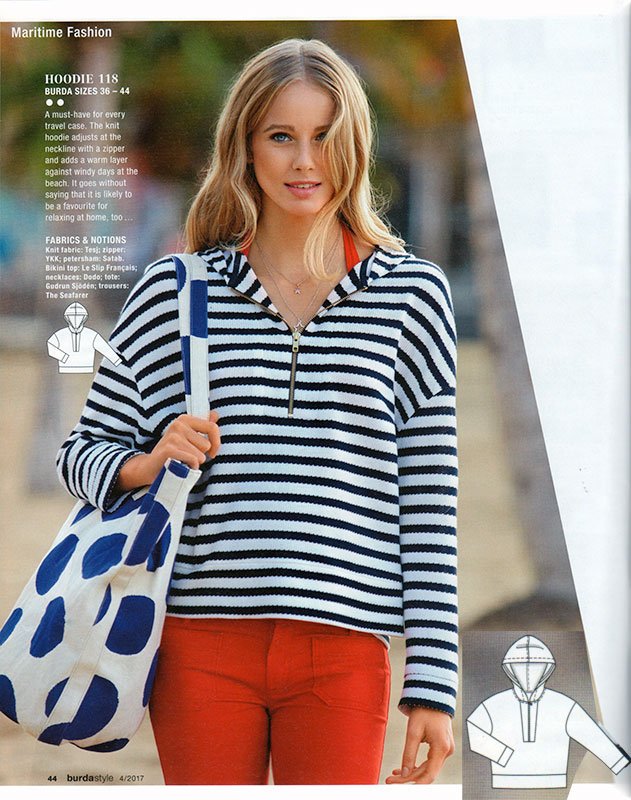 Burda have given us a fair few nice hoodie patterns over the last year, and this is another to add to the stack. There's been an explosion recently in the variety of colours and prints available for sweatshirting and French terrys, and this would be a great use for either.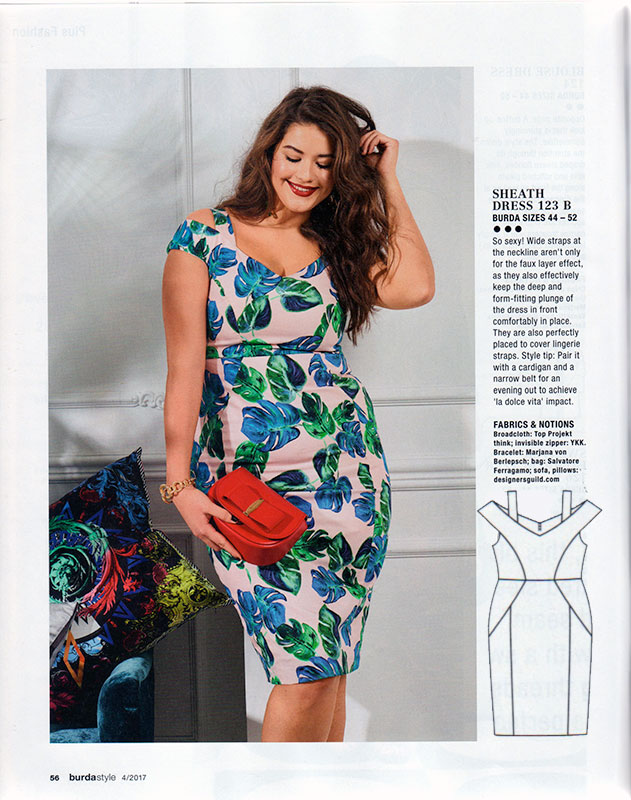 In the Plus section (still using an actual Plus-sized model, yay!), this dress is just all the va-va-voom!! Those seamlines! The off-the-shoulder but still bra-friendly shoulder straps! I actually think this would be better in a solid colour (or colourblocked) than in a print to show off those seamlines, but it's still a great dress as-is.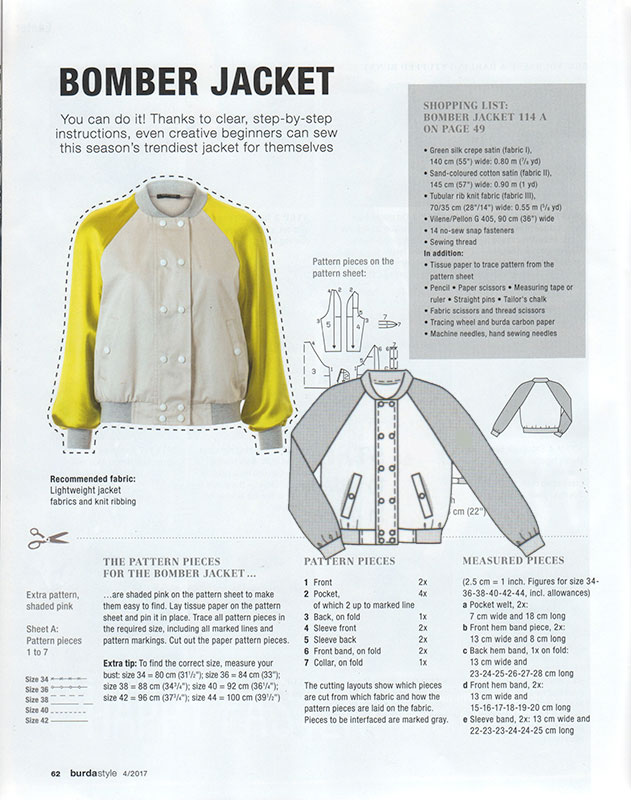 And finally, the colour illustrated instructions this month are for a bomber jacket. I'm too bored with bomber jackets by now to actually count up how many bomber jacket patterns are now sitting in my Burda magazine archive boxes, but it's a lot. You can't fault them for pushing a trend hard though I guess?