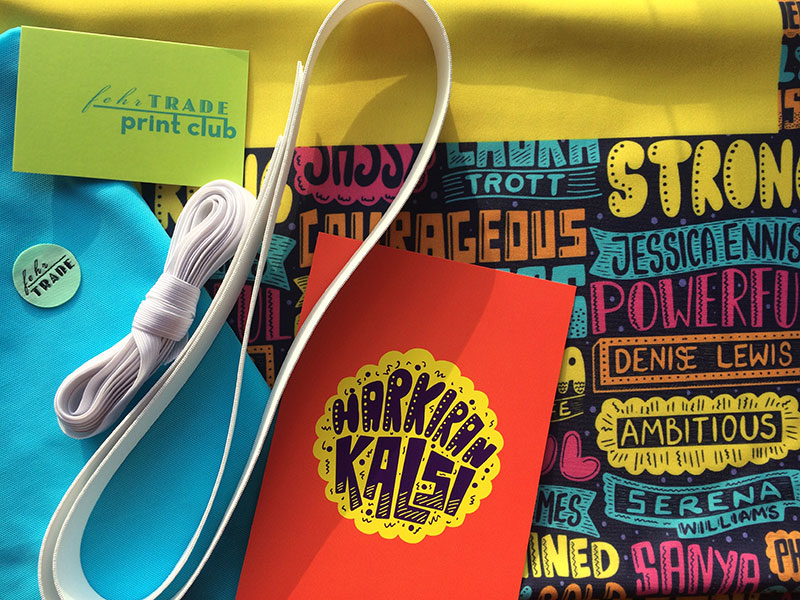 It's finally here! The long-awaited second Print Club fabric kit is finally available! We've followed on from the success of our first kit with Laurie King to team up with a second illustrator who designed some exclusive and limited edition fabric for our activewear patterns.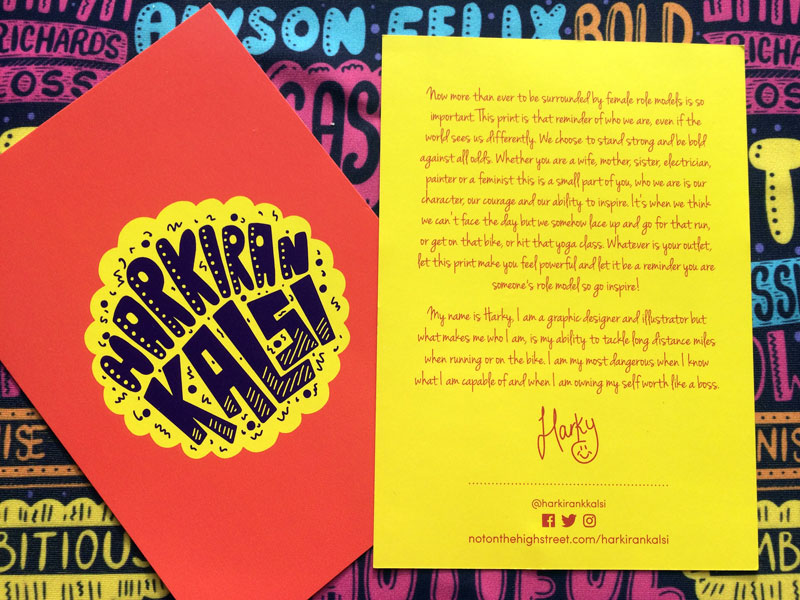 This time around, we've joined forces with Harkiran Kalsi, who has applied her signature word art style to a collection of female role models and words designed to inspire. She chose to design for our first-ever (and bestselling!) pattern, the XYT Workout Top, so not only does your kit contain her exclusive fabric, but also the power mesh and all the elastics you need to sew yourself a functional workout top with integral bra!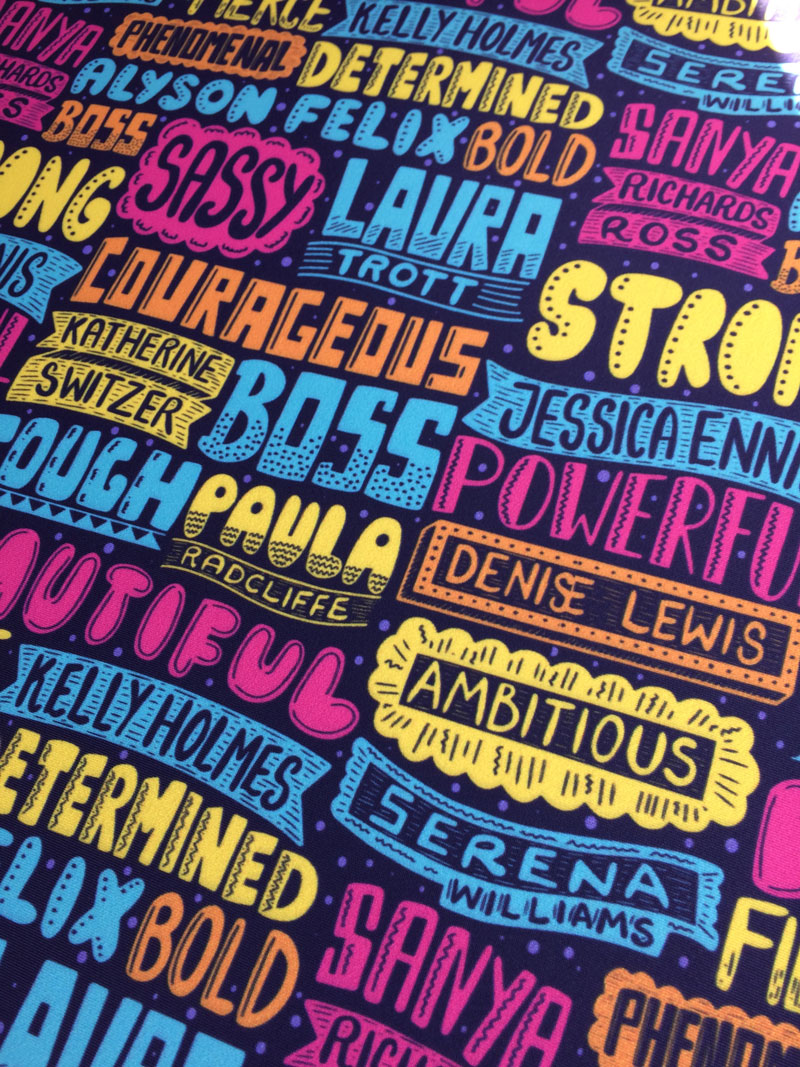 Unlike some other stores, the pattern pieces are not printed onto the fabric – this means that all sizes (XXS through XL) can use this fabric, regardless of whether you're a mix of sizes or have adjusted your pattern pieces to fit your specific needs. There is quite a bit of room designed into the fabric "zones" to accommodate the most common fit alterations (including a lot of extra length for both the Front and Lower Back pieces).
Details of exactly what's included in the kit are listed on the Shop page!
In terms of layout, it's advised that you place your pattern pieces onto the main fabric and power mesh as indicated below: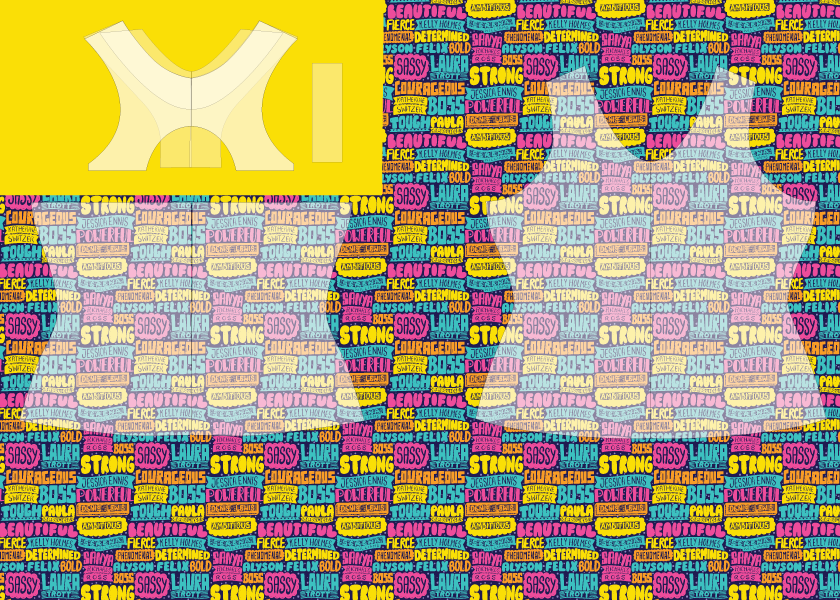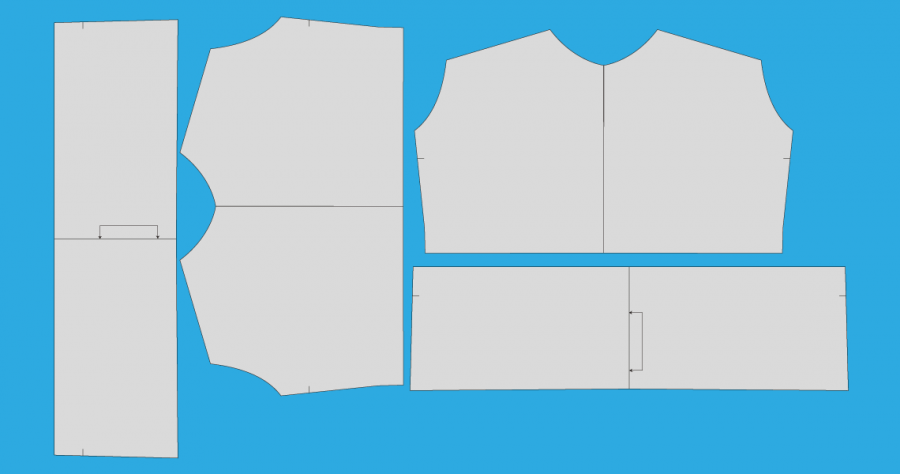 As always, remember to pre-wash your fabric (and pre-stretch your elastics!) and if you're new to the XYT Workout Top pattern (now as a layered pdf!), I highly recommend sewing up a test top in cheap fabric before cutting into your good stuff.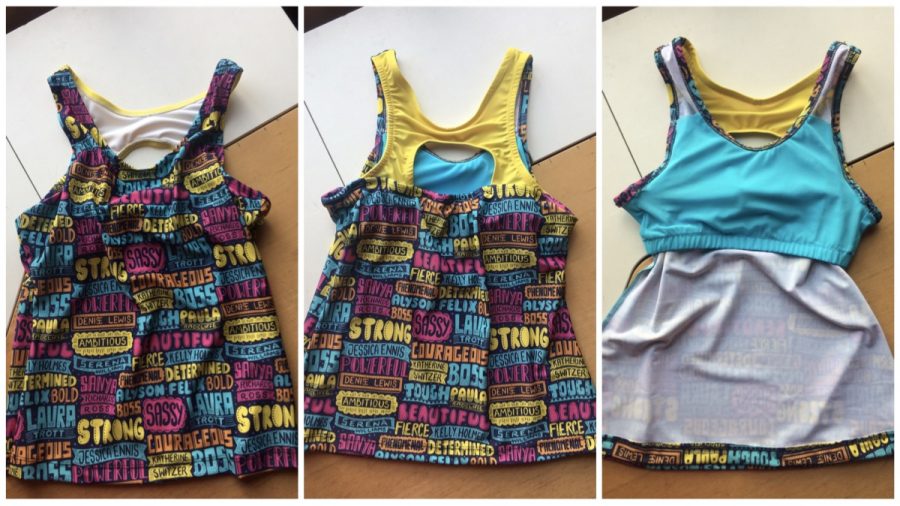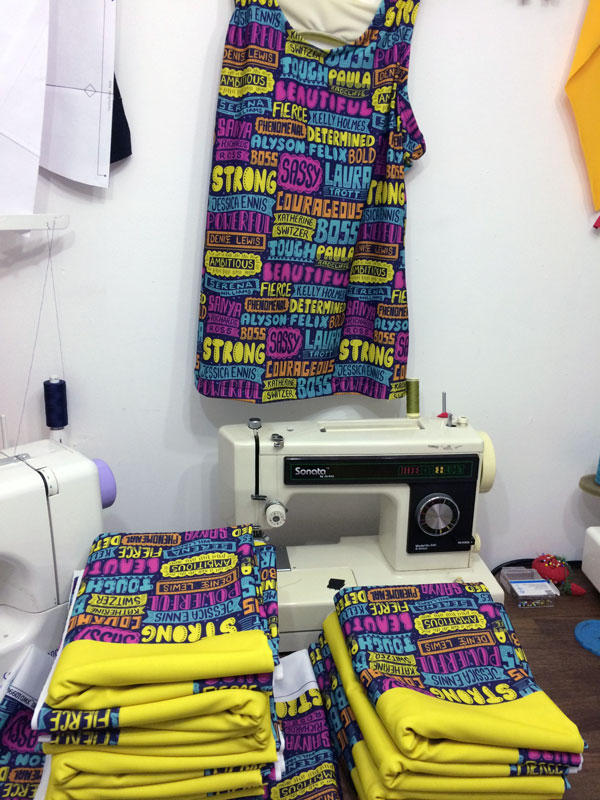 There has been a huge response for my sneak previews of this fabric kit on social media, so I'd definitely advise buying ASAP to avoid disappointment!