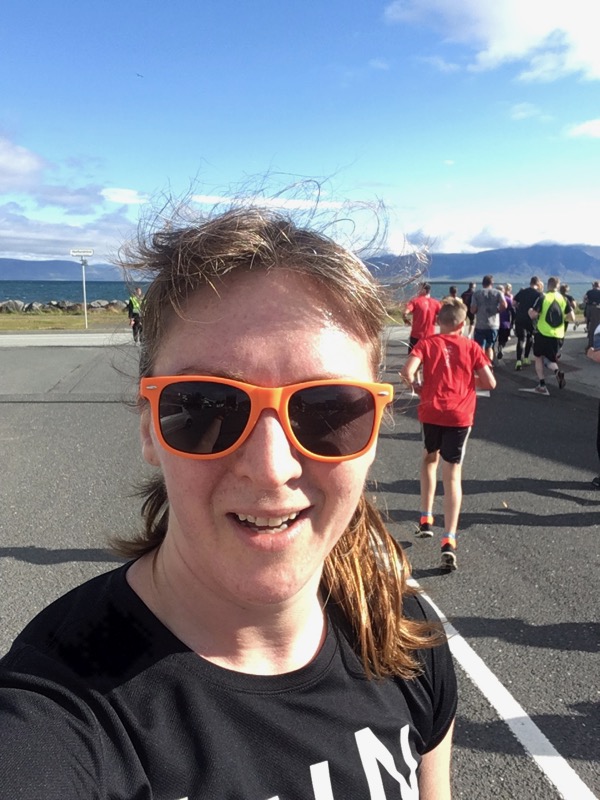 The perils of running a one-woman business alongside an office job and attempting to also have a bit of a social life is that, at times, I have to make some tough decisions regarding my time. So since I've been away the past two weekends (prime-time for me to work on FehrTrade), I've not had any time to blog since I prioritised my Friday/lunchtimes/evenings to working on the new pattern in development, albeit slowly. But I definitely want to capture the last two weekends away before they fade into memory!
For those of you who have been following my loom knitting journey over the last 18ish months, I've actually made something other than socks!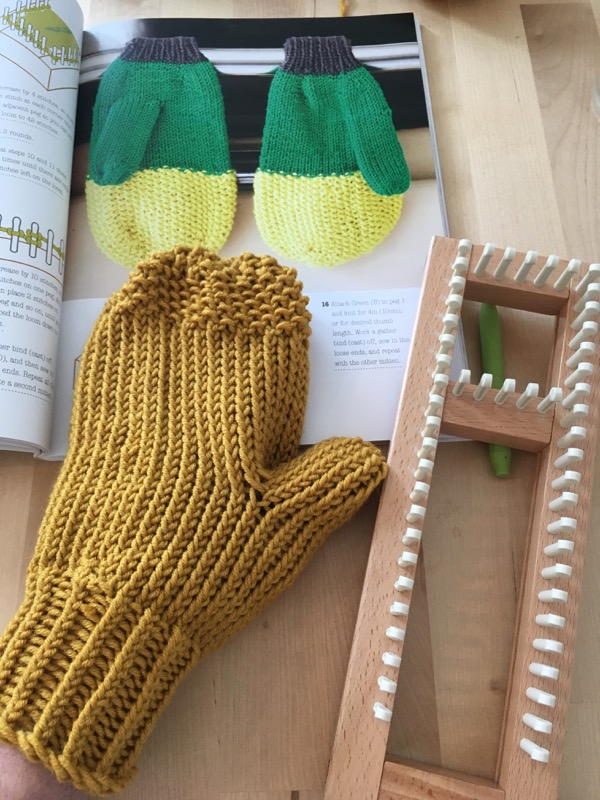 Yes, I made a mitten! It actually kinda blew my mind that you even could make mittens on a loom – the short version is that you make the body of the mitten, leaving a hole for the thumb, and then after you're completely done with the body, you reduce the loom down as far as it'll go, thread the loops from the thumb hole back on the loom, and then make the thumb.
I started using the instructions from the book "Loom Knitting" by Lucy Hopping, but there's no gauge info and I had to completely undo my first attempt as it was ENORMOUS (like baseball mitt sized!) despite using the exact loom and yarn that looked to be of similar weight. So I made up my own pattern for the ones seen here. But the illustrations are really great and it was the first time I'd done increases or decreases, too, so I still feel it's a good purchase.
I took my second mitten to work on while we were in Iceland, and despite everything there being unbelievably expensive (yes, even moreso than Oslo!), yarn was actually pretty reasonably priced at £3-4 a ball for the standard Icelandic-made wool.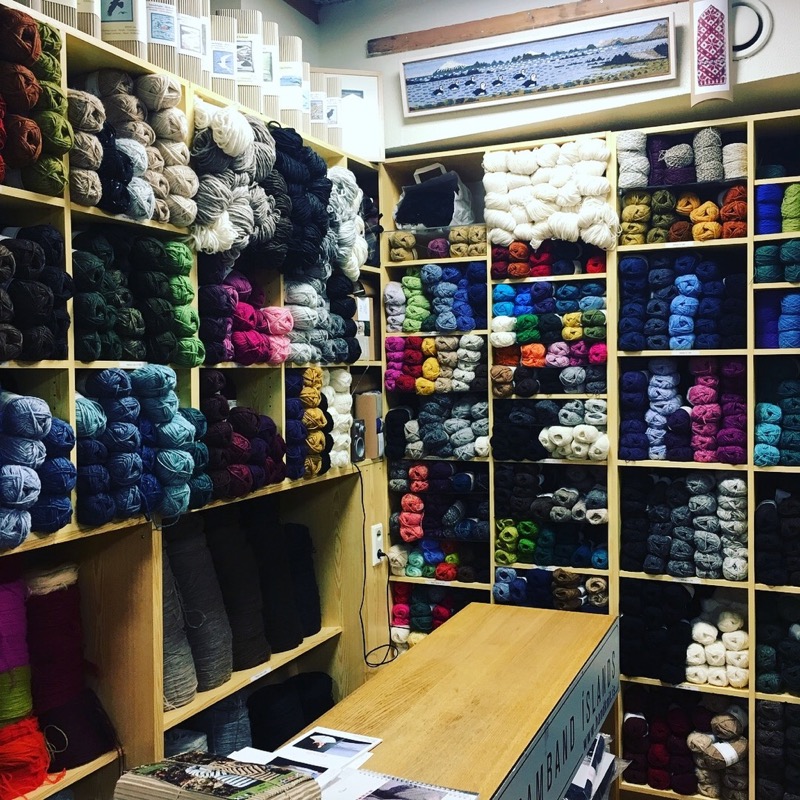 I went to the Hand Knitters Association shop in central Reykjavik and went past all the beautiful hand-knit sweaters to the rack of yarn in the back, and selected a few souvenirs to take home!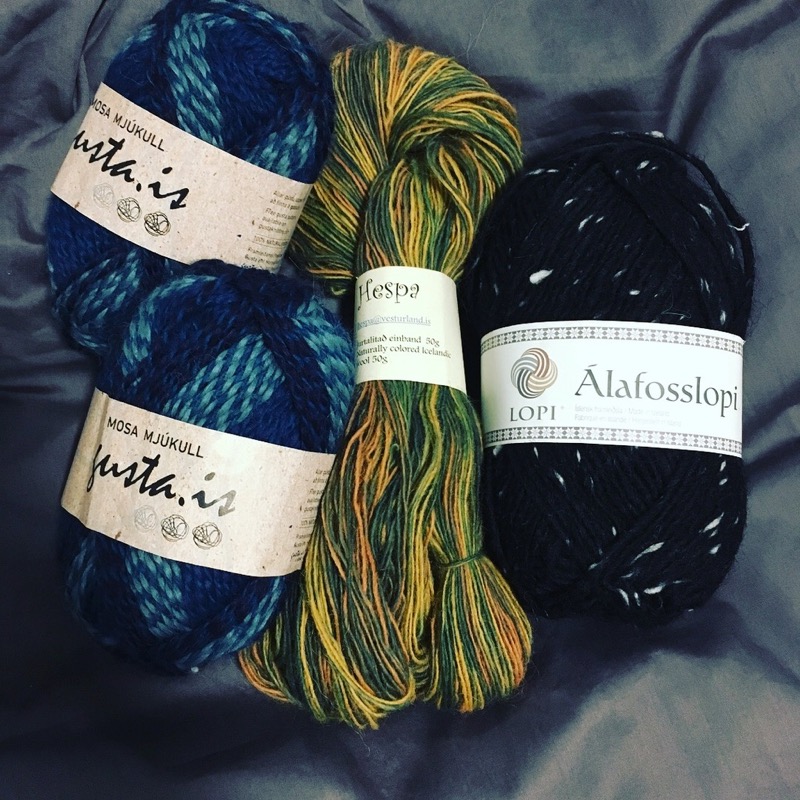 The skein in the middle was probably the most expensive yarn in the shop (still cheaper than I paid in Denver though), but I couldn't resist that the colours were all from native plant dyes!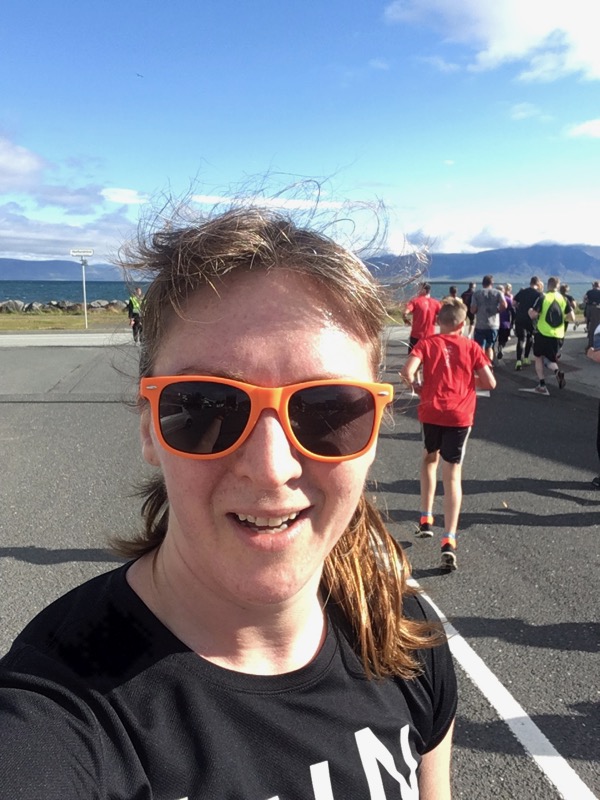 But the reason for the trip was that, after I had to defer my London marathon place for being so ill, I signed up to run Reykjavik marathon as a "last chance to qualify for Boston" race. And then I turned out to not start to feel better until July, and 6 weeks is not enough time to go from being almost bed-bound to running a BQ. It was a bitter, humble pill to swallow, but I dropped down to run the 10k distance, which was going to be challenge enough.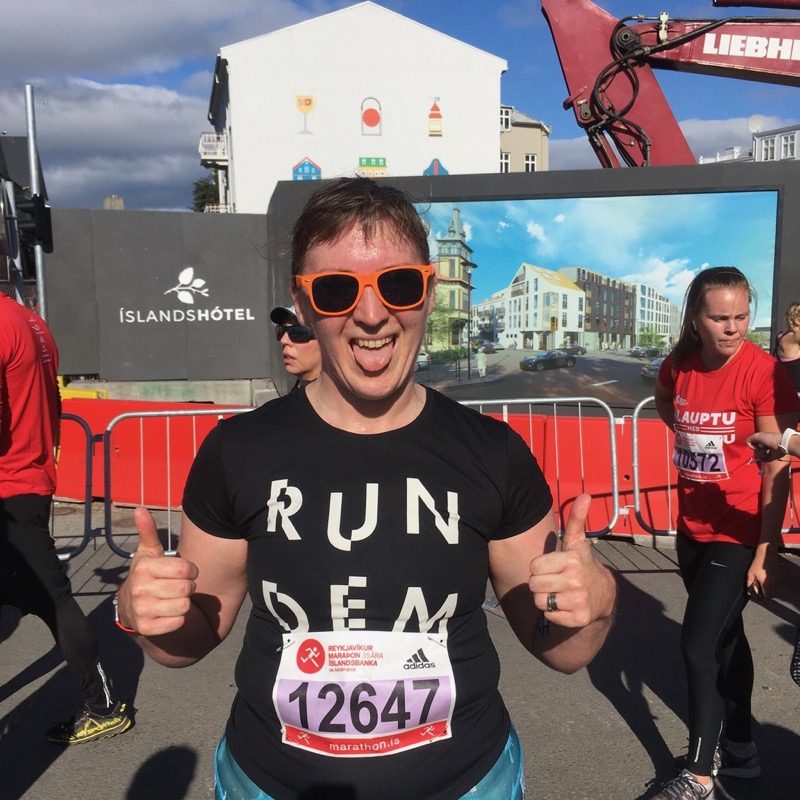 The course was beautiful, it was a sunny, lovely day, and I resolved to just enjoy it, high-five kids, and stop to take selfies. It ended up being my slowest ever 10km race (even slightly slower than my one year rebirthday race in 2010), but it meant we could enjoy the rest of our trip without my walking like John Wayne.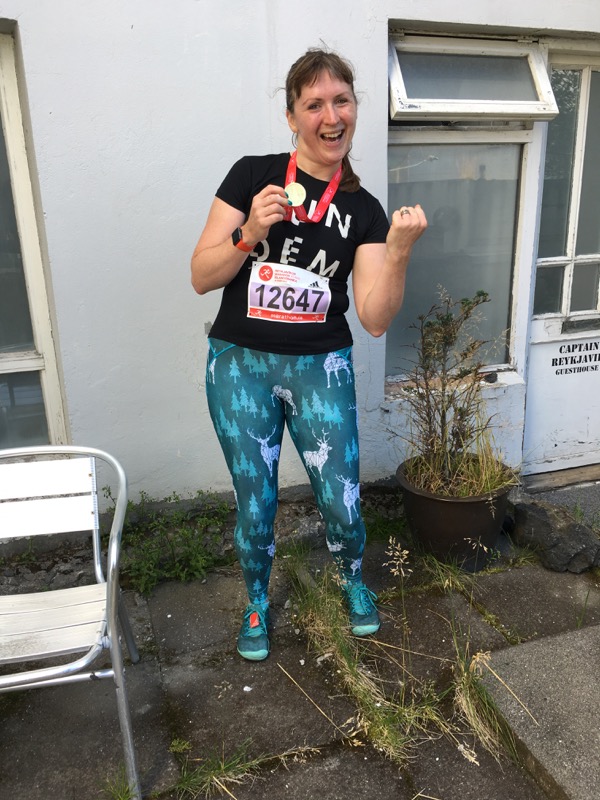 Oh, and because the Nordic print was too apt, I finished off the Steeplechase Leggings I partially made on camera on my Craftsy "Serging Activewear" course and wore these for the race. Aren't they perfect for an Icelandic summer??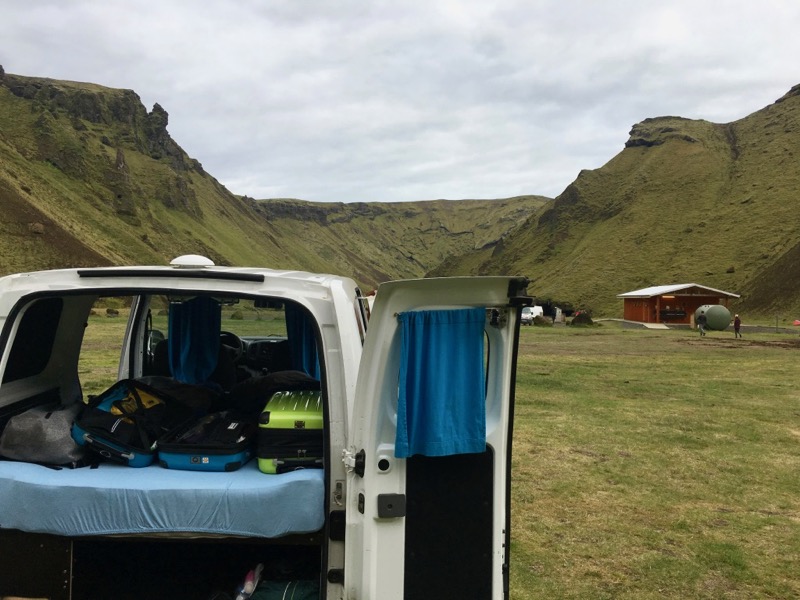 For the next few days we picked up a rental campervan (who we obviously nicknamed Miss Vanjie!) and drove around the south coast of Iceland, stopping at waterfalls, black sand beaches, and camping at the most amazing glacial highlands.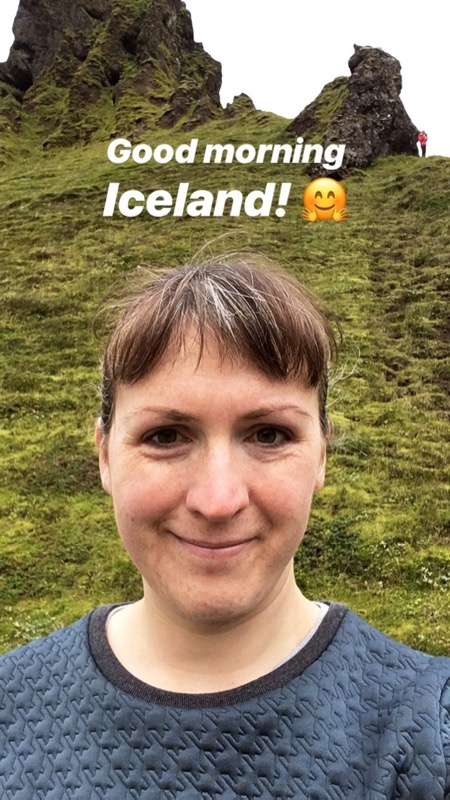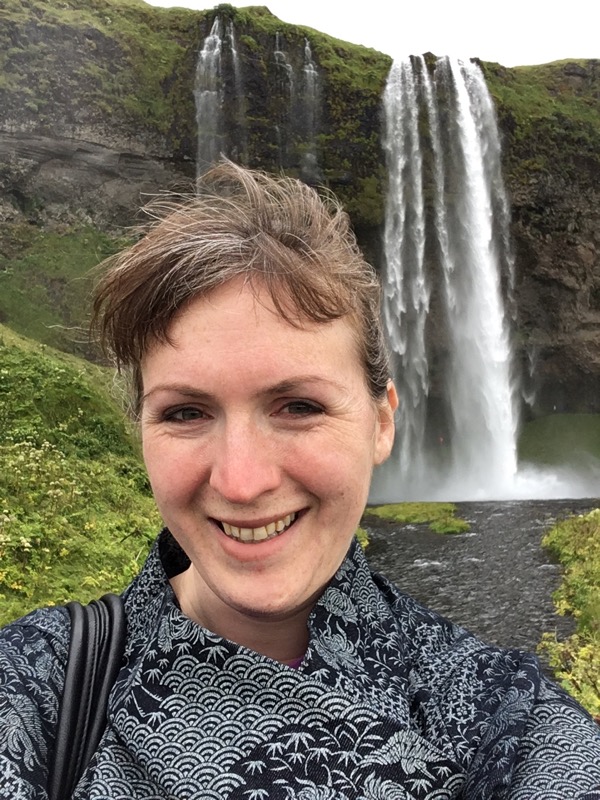 The only problem is that three days driving around was SO not long enough – I mean, we only got to go to two different thermal baths!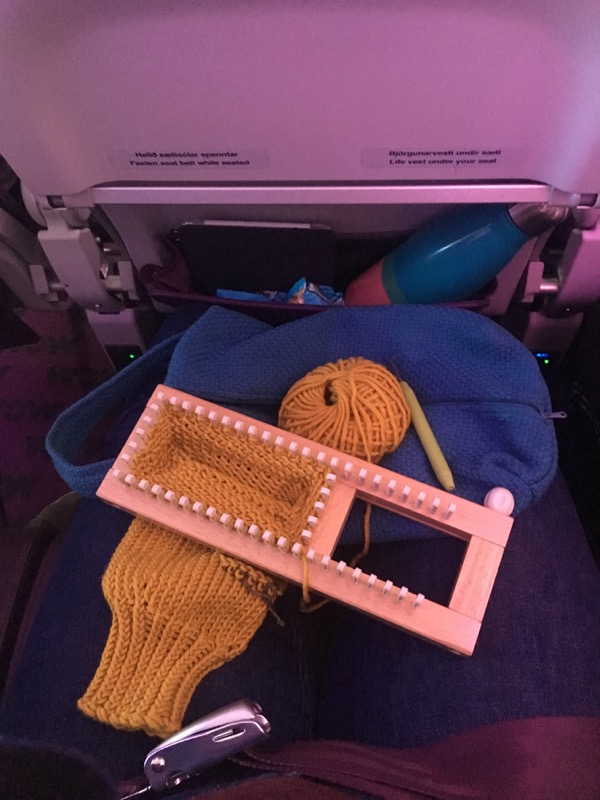 But it did mean that, between the two flights and driving time, I finished the other mitten!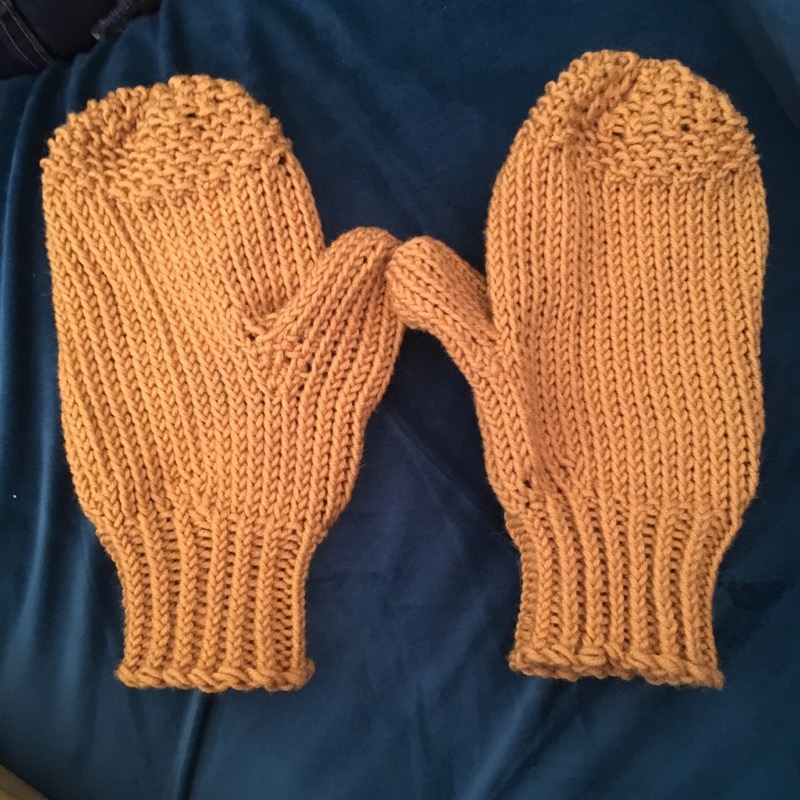 I love knitting on holidays as it means I'll always associate the project with where I was when I was making it, even if the yarn wasn't from there. So these will be the Icelandic mittens, and then whatever I make from the yarns I picked up there will also be infused with holiday memories.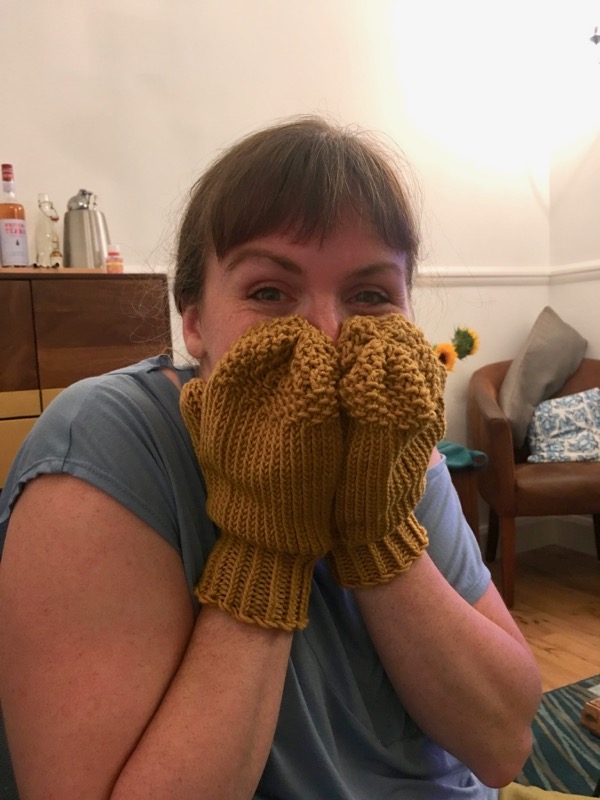 I didn't see any fabric shops in Reykjavik when we were walking around, so it's good I got some yarn as my souvenirs!