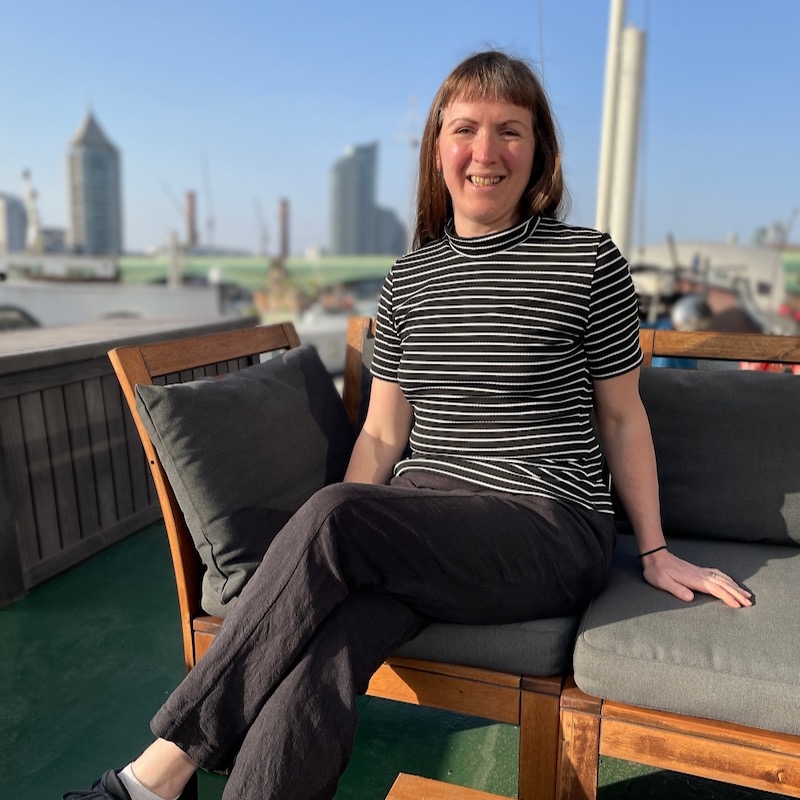 It appears I'm on a bit of a monochrome sewing kick at the moment, but this one was made more for frugal reasons that for any particular colour inspiration. You see, after I'd sewn the Joan wiggle dress I ended up with some oddly shaped remnants of the textured, black and white striped ponte from Like Sew Amazing (now sold out) that I'd used for the bodice. I looked at the pieces and though "I bet I could squeeze a tee out of that!". As my stash shelving is quite full at the moment, I figure it was better off in my wardrobe than in my stash!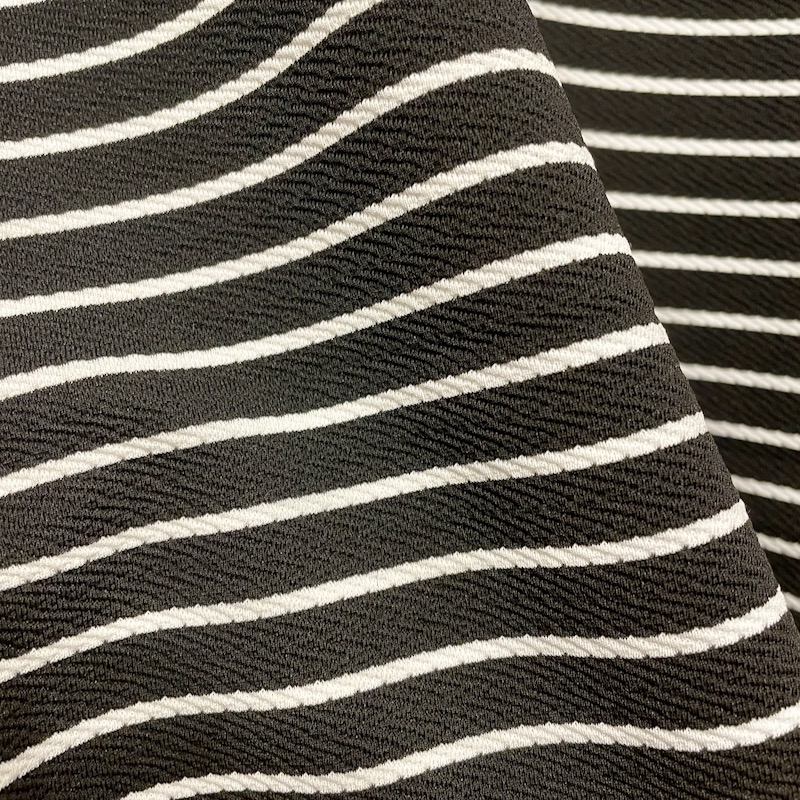 I used the Ruska pattern from Named's first book, "Breaking the Pattern". If you recall, I've already made this pattern three times before – once as the tie-front dress for my 2020 birthday make, as a mint rib-knit top last summer, and also as a long sleeved black and white striped top.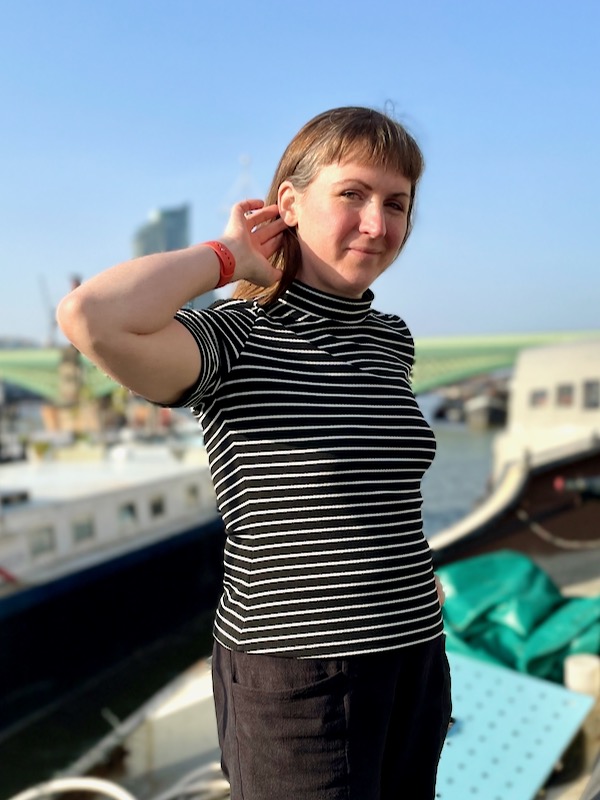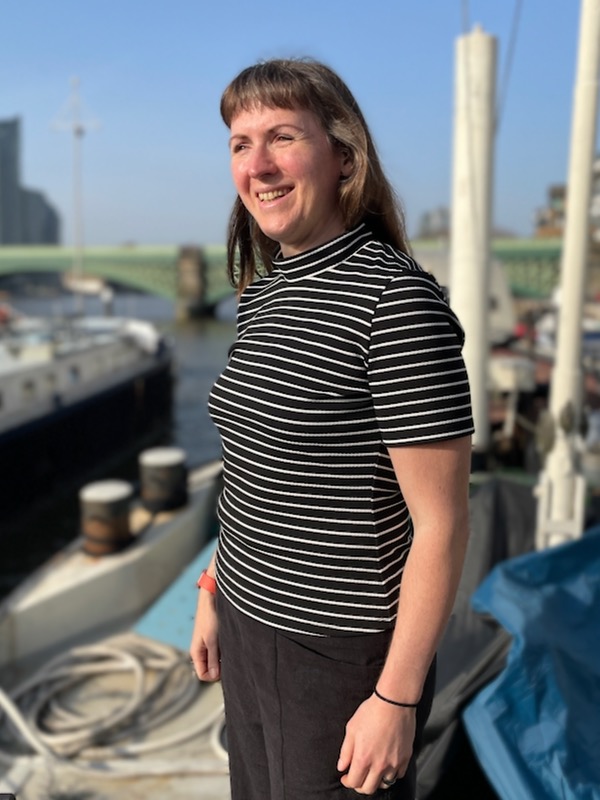 I used the narrower of the two bodice piece options, as with the long sleeved one, and instead of the provided, curved neckband pieces I used my modified straight one (as before) which is more stripe friendly. Because this is such a basic tee and I've sewn it three times already, I didn't bother to look at the instructions (even though they are good, and fully illustrated!).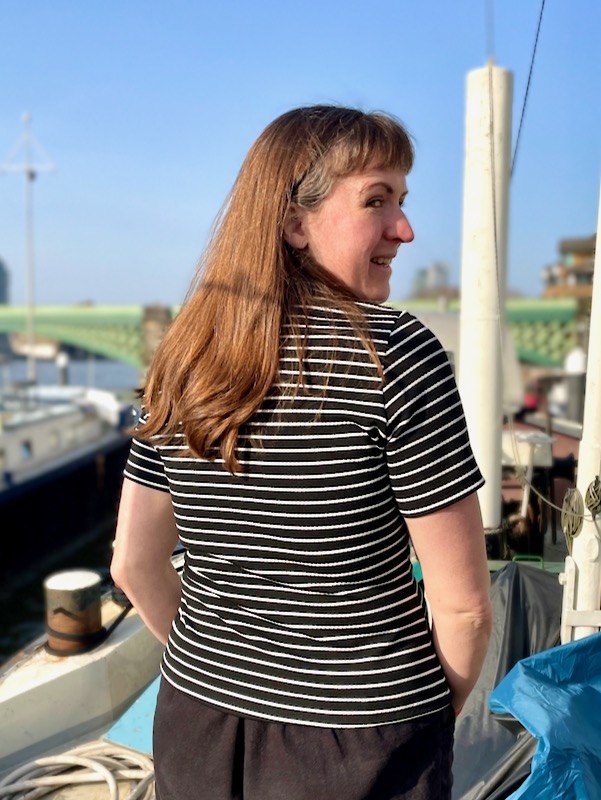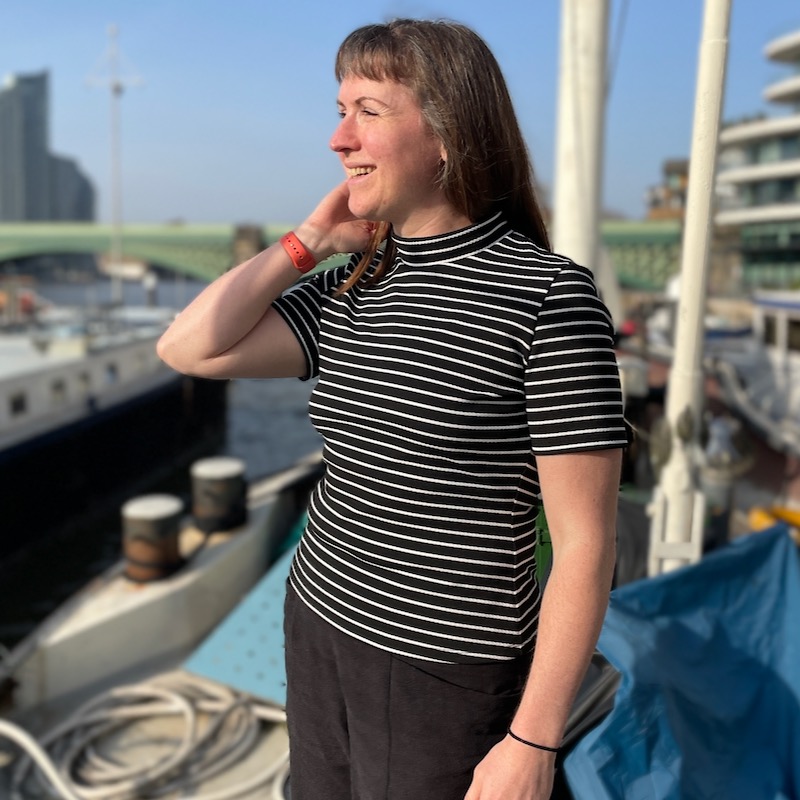 I'm getting a bit of folding on the bust area and a little bit of pooling in the lower back, but for a quick and dirty tee, I'm totally fine with that! It feels great on and it means I get to wear the textured ponte twice as often now!